9 Family Room Carpet Trends in 2023 – Design Ideas for a Modern Home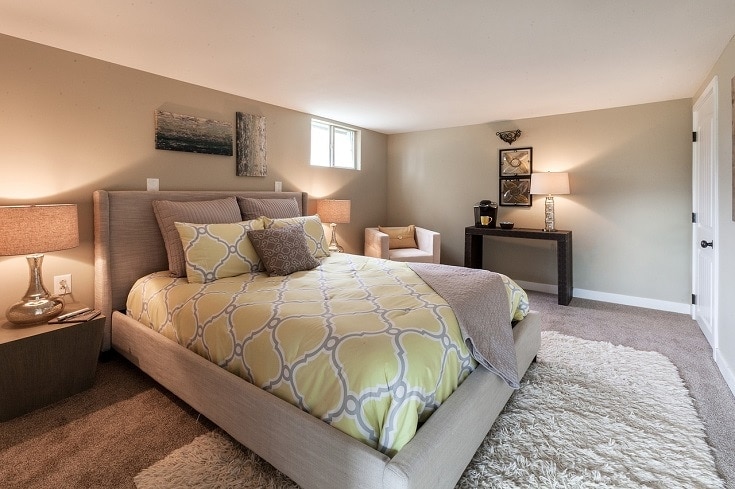 If you're looking at the flooring in your family room and think that it's got to go, you've come to the right place. There are tons of flooring options to choose from, and here, we highlighted nine different carpet trends that you can use to take your family room to the next level. So, keep reading as we walk you through the top options this year and help you pick out the perfect next carpet for your family room!

Top 9 Family Room Carpet Trends
1.

Bring Back the Pattern
A unique and eye-popping pattern is an outstanding way to add style to your family room, and it's easily one of the top family room carpet trends. Don't just pick any pattern, though. Style the room around the carpet, and use it as a centerpiece to complete your room.
Keep color patterns in mind, and ensure that everything flows together and doesn't clash.
---
2.

Carpet Tiles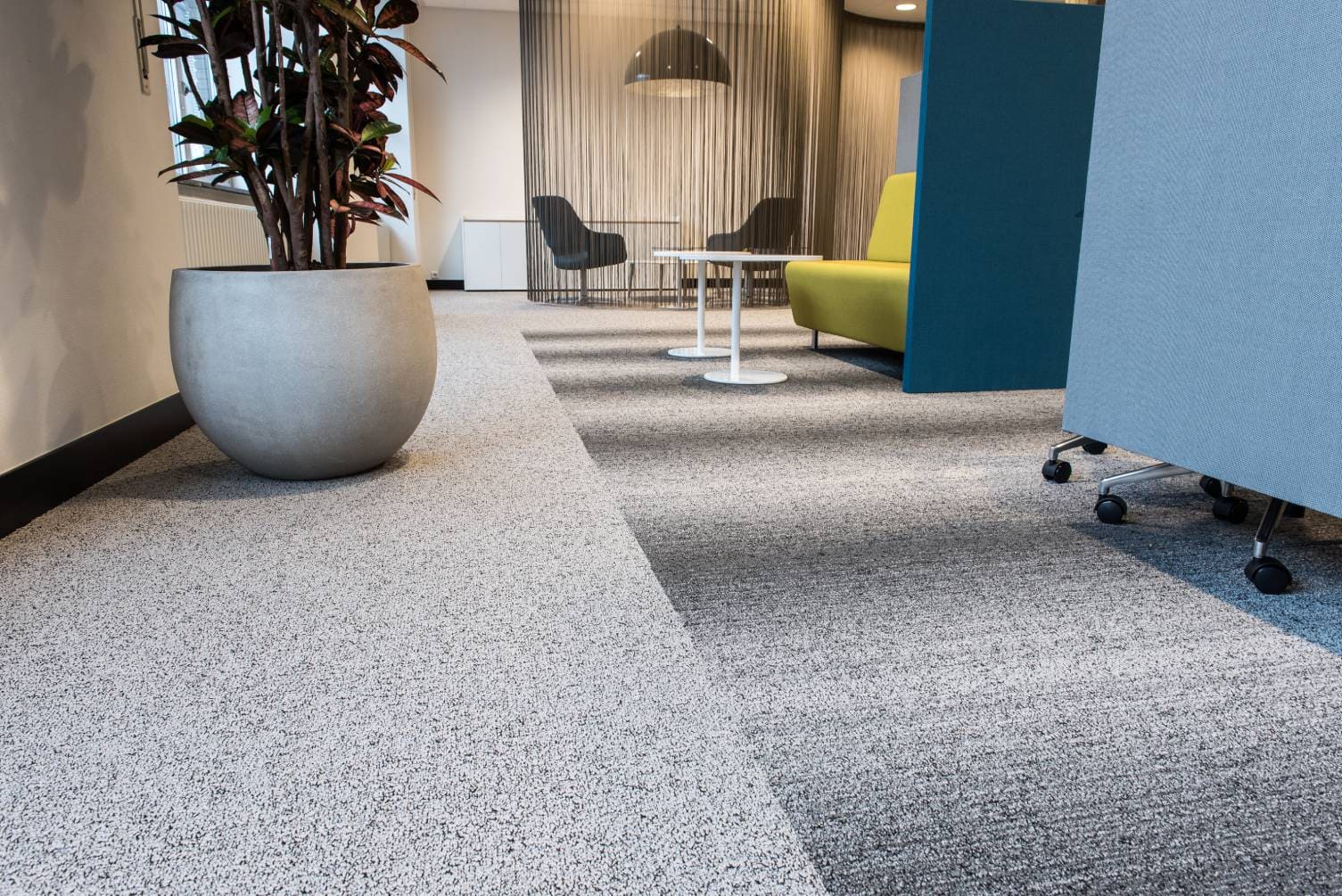 There's something about a tile appearance that sets a room apart. But while tiles are hard and unforgiving, a tile carpet gives you the same repeating pattern appearance as tile with all the perks of carpet.
You can pair carpet tiles with plenty of different types of décor, and it does a great job at hiding stains and other blemishes. Also, you don't need to stick with basic tile designs. There are plenty of different shapes and styles of tiles that you can choose from.
---
3.

Bring in the Color!
There are times to play it safe, and there are times to go bold. If you have the right décor in your room, a brightly colored carpet might be exactly what the room needs. Brightly colored carpets help everything else in the room pop, and it does a great job at filling out a space.
A bright and boldly colored carpet works best in a small space, but if you have the right décor, you can pull it off in a large space. Just take a step back, and get an honest analysis of your space to see if it can pull off a carpet full of bold colors.
---
4.

Stripe it Up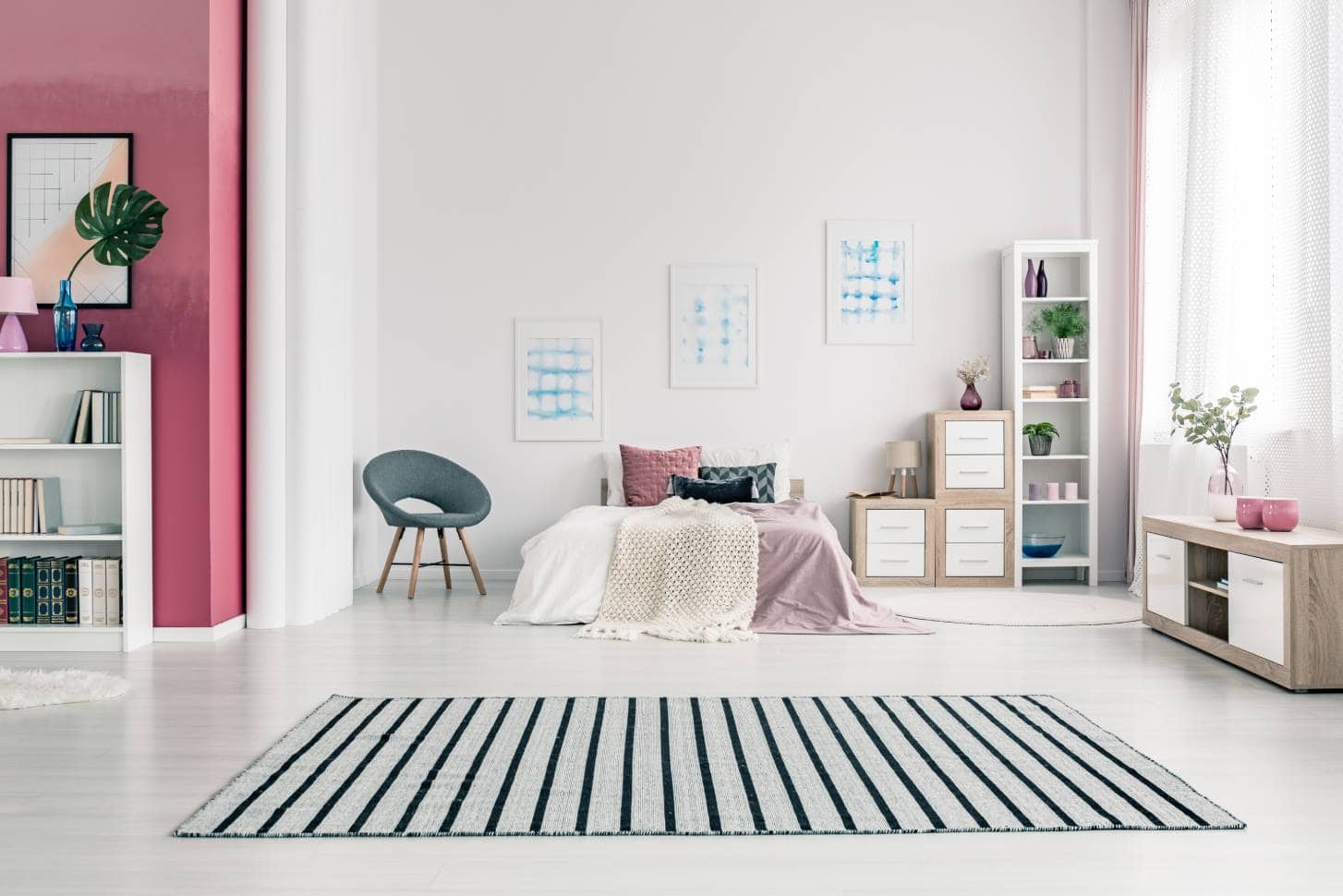 Not everyone loves stripes, but when you use them the right way, they can elevate the entire room. Striped carpets are a newer trend, but with some of the outstanding looks that they can give to different family rooms, it seems like they're here to stay.
They also excel at hiding stains, which make them an outstanding choice for those who live a busy life or have children. Just don't get a striped carpet without first considering how it's going to mesh with the rest of the décor in the room.
---
5.

Keep It Neutral
If you're trying to play it safe and still have a stylish family room, consider using a neutral carpet. These act as a blank canvas that you can build the rest of the room on. Light blues, grays, and greens are common neutral colors that you can use in a room.
Just keep in mind that some neutral colors work better than others with certain styles. Look at the rest of the stuff that you plan on putting in the room, and pick a neutral color that goes well with it.
If you have a piece of furniture that you want as the centerpiece of your family room, going with a neutral carpet color enables that décor to speak for itself.
Finally, if you're thinking of selling your house at some point in the future, carpets that are a neutral color are probably the best way to go because so many different styles can work with them.
However, keep in mind that of all the carpet colors and styles out there, neutral colors hide stains and imperfections the least. You'll need to be extra vigilant when caring for your carpet if you go with a neutral color.
---
6.

Pink and Red Are Here to Stay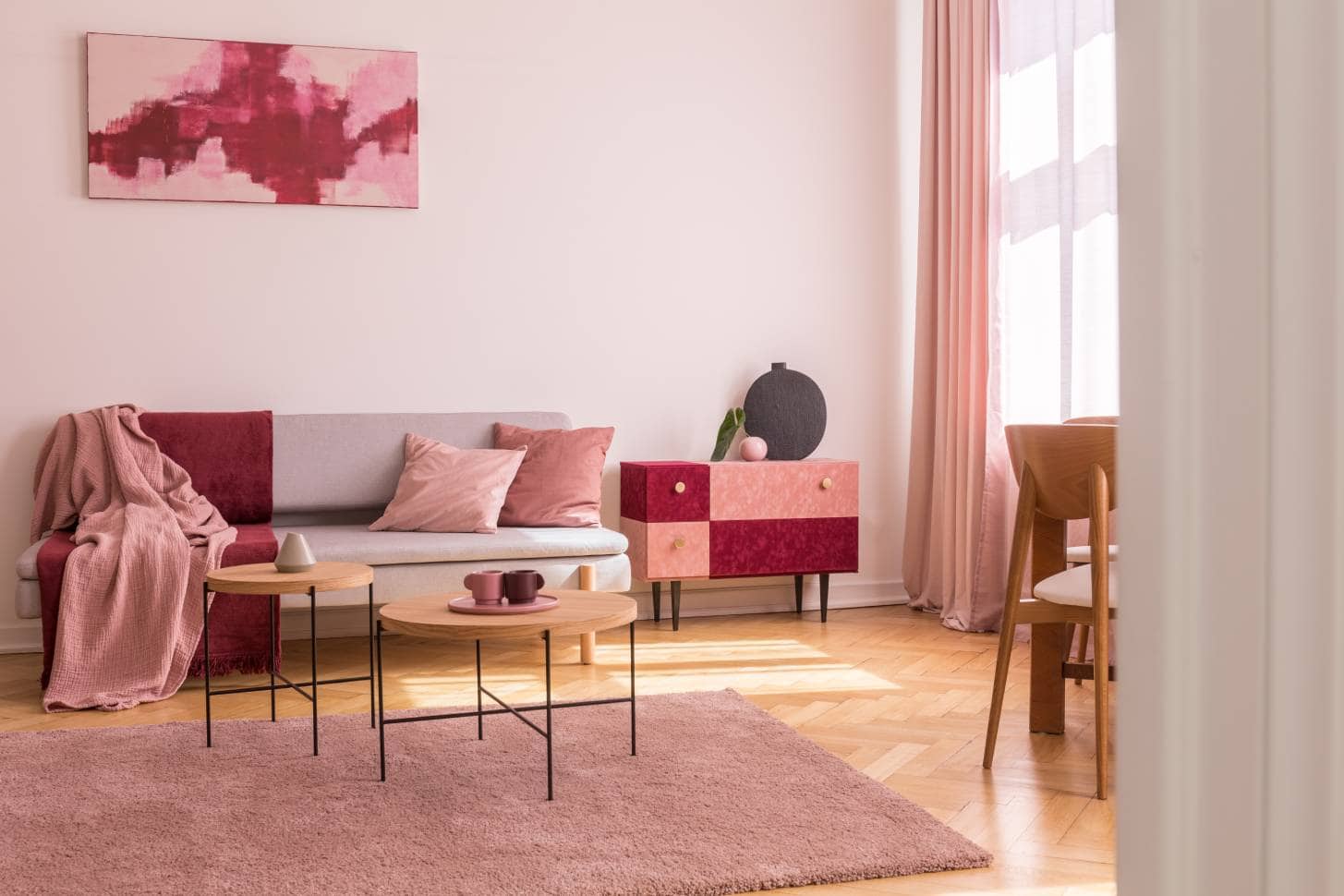 Don't go overboard with the red, but soft hues of pink and red are a phenomenal choice that you can put in your family room carpet. It's best to look for a family room carpet with some sort of design or pattern. This helps hide stains and imperfections and keeps it from overpowering the room.
Also, pick furniture with elegant lines while keeping the rest of the décor fairly simple. This helps ensure that everything flows together and the room feels open and welcoming.
---
7.

Natural, Natural, Natural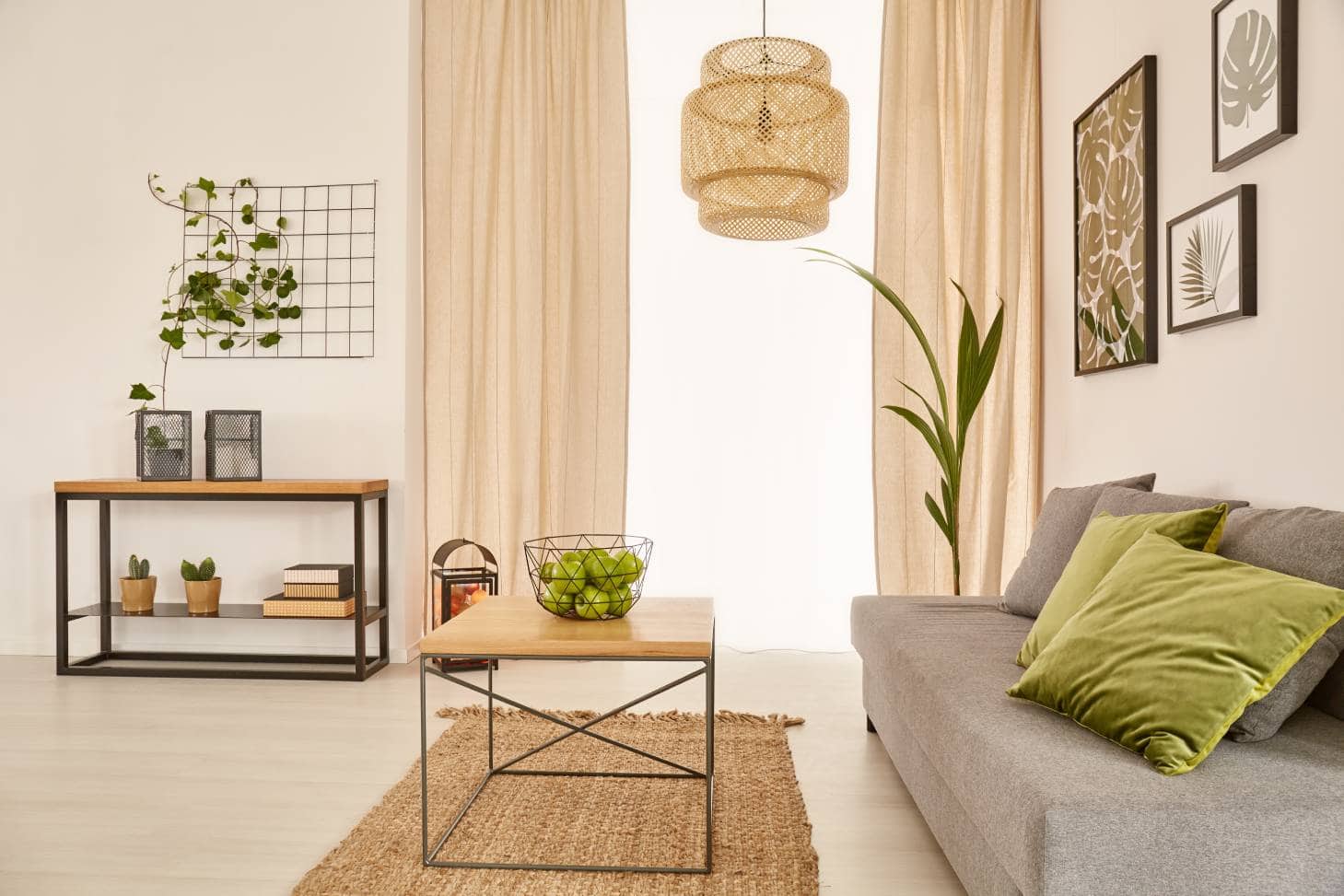 Going with a naturalistic look is one of the most popular design trends at the moment, so it's no surprise to find that it's an extremely popular family room carpet style. There are tons of different ways to accomplish this.
You can go with a carpet that has an earthy or woody appearance, or you can find one made from more natural materials. Either way, you're fitting right into the modern trend, making it an extremely stylish look for your family room.
---
8.

Match the Walls
It's a tried-and-true classic method for picking out carpets for a room, but that doesn't mean it's not worth going back to this year. Matching the walls with the carpet makes it easy to design the rest of the room, and it ties everything together.
Just keep in mind that if you have both neutral walls and colors, you'll need to rely on the rest of the décor in the room to make anything pop. By going conservative with the wall and carpet colors, you have plenty of options, but it's also an easy way to wash out a room.
If you have bold wall and carpet colors, you'll also need the right décor to tie the rest of the room together so it doesn't feel overwhelming.
---
9.

Use a Rug Too!
Technically, this isn't a tip to help you pick out the right carpet for your room, but it is something that you should consider when picking one out. Just because you have a carpet in the room doesn't mean you can't also use a rug to help distinguish different parts of the room and style everything.
An extremely common approach to styling a family room involves putting a rug on top of the existing carpet. The rug can be in various styles or patterns, and it opens up a whole new world of possibilities to your living room décor.

Is Carpet Making a Comeback in 2023?
While it's undeniable that flooring options like hardwood are more common than carpet, it's not like carpet ever went out of style. Certain carpeting styles no longer fit modern homes, but carpet in general has always held an aesthetic appeal.
So, take a look at your room and the rest of the décor — if you have a vision and can pull it off, carpet might be the perfect choice for your family room!
How Often Should You Replace Wall-to-Wall Carpeting?
Over time, carpet will wear out no matter how well you care for it. If you care for your carpet properly, though, you can expect it to last about 10 years before you'll need to replace it. At that point, it's likely the carpet will start to look stained and worn. Of course, this is only if you properly care for the carpet, so ensure that you take the proper precautions, or you might find that you need to replace the carpet even more often!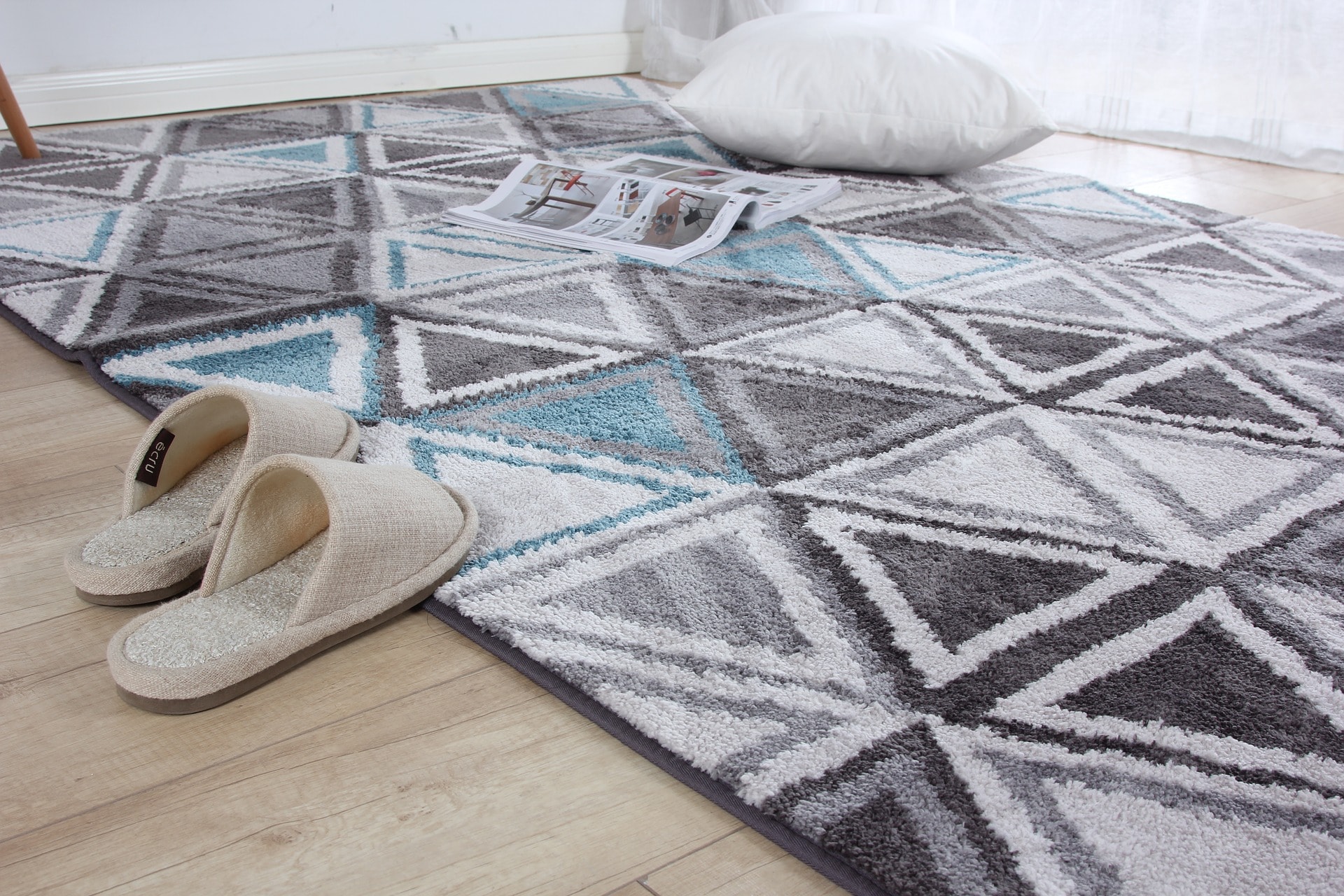 How Often Should You Shampoo Your Carpet?
If you want to keep your carpet looking pristine, you should shampoo it at least once a month. This will get out all the dirt and grime that you can't reach with a regular vacuum, and it'll leave the carpet looking clean and fresh year after year.
You should also vacuum the carpet at least once a week and likely two to three times a week if it's in a high-traffic area. This keeps most of the drift from settling into the carpet.
While some people think that you can over-vacuum carpet and it will wear out quicker, the truth is that the dirt and grime will cause far more damage than vacuuming ever will!
Final Thoughts
Finding the perfect carpet design or color for your family room can seem like a daunting task, but when you take a step back and look at all the different options, it's a bit easier to find what stands out to you.
Hopefully, after going through this guide, you have a better idea of what's out there and how you can use carpet to set your family room apart.
---
Featured Image Credit: AddiGibson, Pixabay