10 Home Renovation Trends in 2023 – Design Ideas for a Modern Home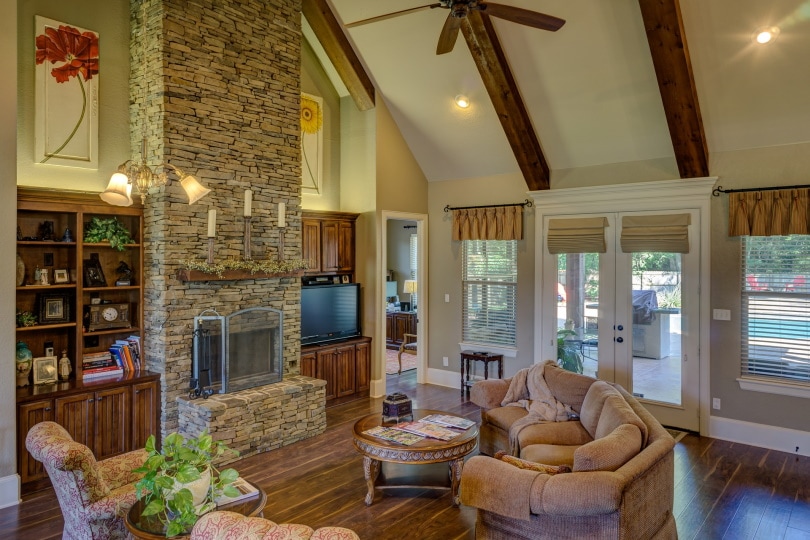 Home renovations and improvements are occurring in millions of households every year. Most people love to have nicely decorated, aesthetically pleasing homes that look both beautiful and modern. There are plenty of different renovations you can do to achieve a better-looking house and gain some curb appeal.
In this article, we'll look at the top 10 home renovation trends and hope this article will give you some ideas about the current trends in renovation and help you choose your next home improvement project!

Top 10 Home Renovation Trends in 2023
1.

Bold Wallpaper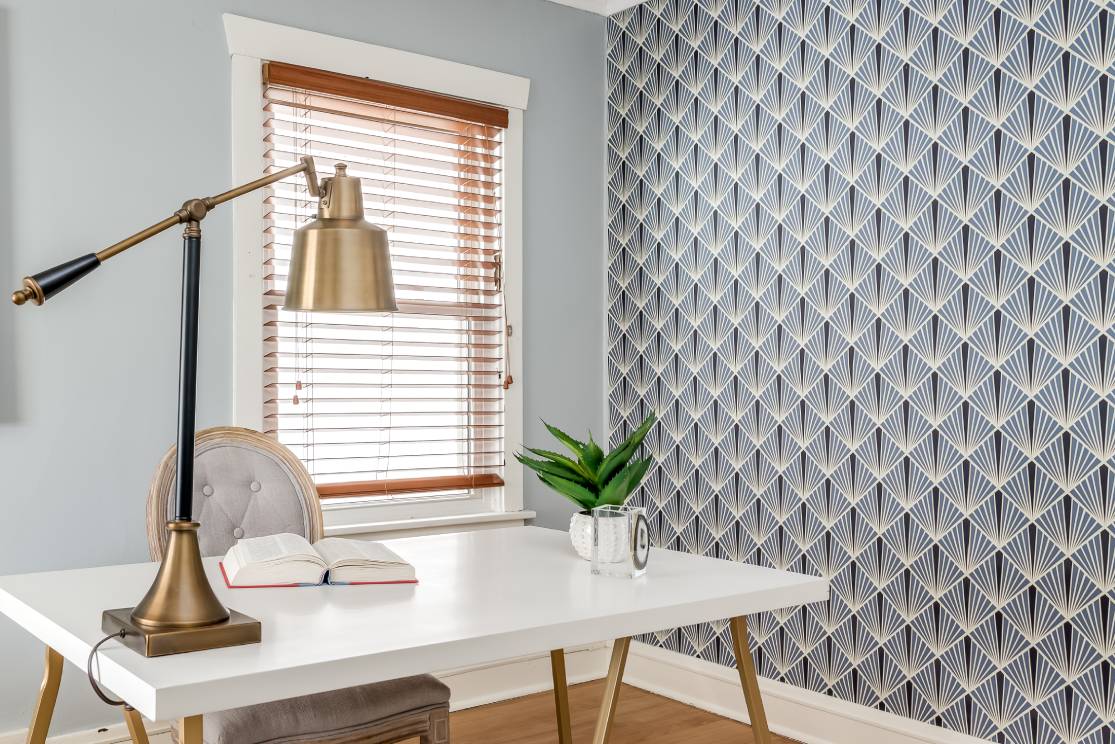 If you're looking for an easy renovation that spices up your home and makes it exciting and unique, some bold wallpaper is a great option. Wallpaper is making a massive comeback as it's much easier than painting, and it gives you the option to be creative and express your unique personality. Wallpaper can easily fit into bathrooms, living areas, dining rooms, and bedrooms, making it highly versatile.
Bold colors, patterns, and overall statement pieces have become extremely popular. You can do entire walls or an accent wall, and with many options of wallpaper on the market, you'll certainly find something that fits into your home.
---
2.

Connecting Your Home with Nature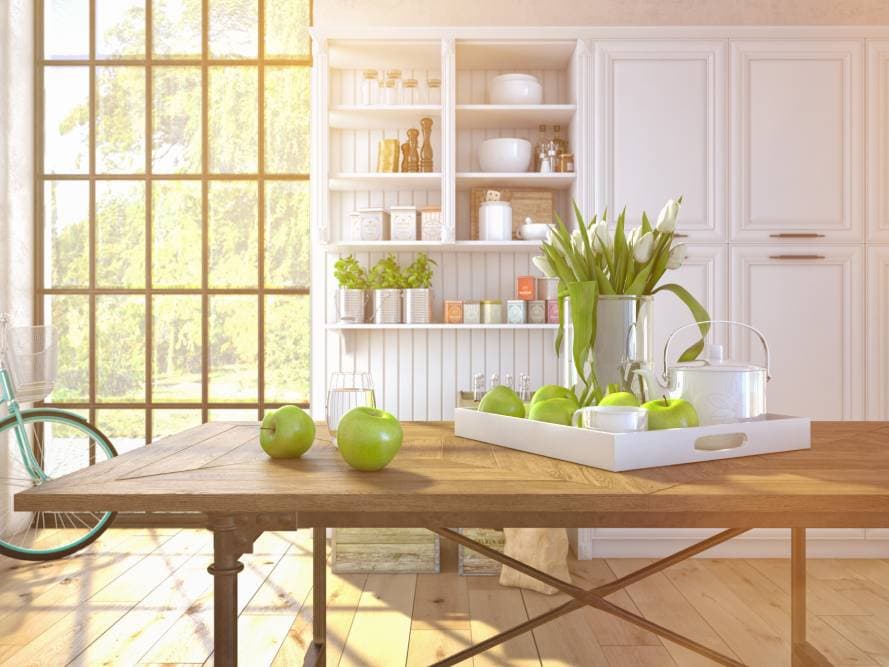 A vital home renovation this year includes connecting your home with nature. To do this, you need to bring some natural materials in such as hardwood floors, natural wood cabinets, countertops, or any other natural detail that will help you make a connection with the world outside.
Another great way to bring the outside in is to ensure that a lot of natural light comes into your home. If you have small windows or not very many of them, you could install some oversized windows that will allow plenty of light to enter your home. You'll feel better, while your home will be inviting and naturally illuminated.
---
3.

Spa Bathroom
If you're looking to do home renovations this year, one of the best things you can do is create a spa bathroom. We all love to relax and unwind and a spa-like bathroom is a perfect way to loosen up after a stressful day. You could go for a big round bathtub and a standing shower, while the bathroom could be filled with calming, soothing colors. It's important to incorporate natural details so the bathroom has the tranquil feeling of a professional spa, and you can create shelves to place folded towels and scented candles and achieve a more relaxing environment. Another great detail for your spa bathroom plants. They are a perfect way to create a harmonious ambiance in your home bathroom.
---
4.

Improved Outdoor Areas
Throughout the pandemic, people have had reduced ability to go outside and enjoy the outdoors as usual. This year, more people are investing in outdoor home renovations and creating improved outdoor areas. These include outdoor kitchens, seating areas, or even a pool. Depending on the size of your backyard, you could build a pergola, add parasols, a table, and a couple of chairs, and create a comfy place where you can enjoy nature.
It's easy to make your outdoor space unique and practical, even if you're on a tight budget, and having an outdoor space where you can cook, relax, and spend quality time with your family is priceless
---
5.

Creating A Home Office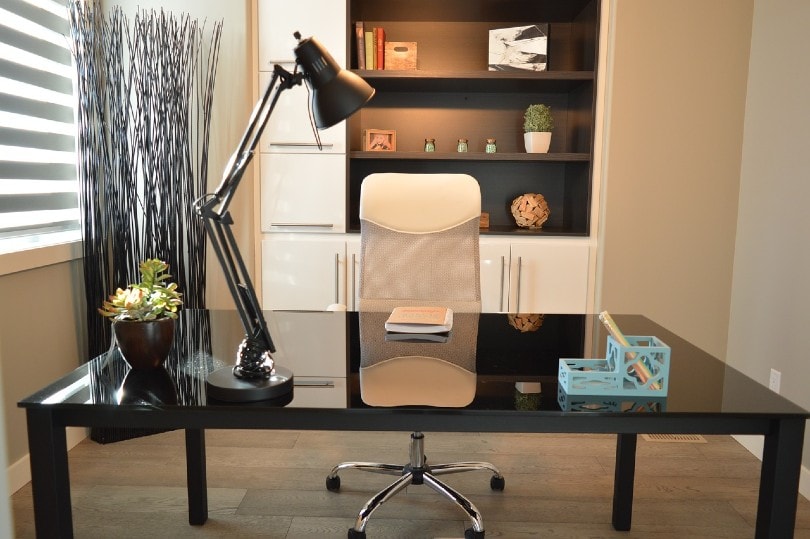 Since so many people have turned to online work and are not going into offices as much, it's crucial to have a designated work area where you can be productive and work without interruptions. That's why this year if you have a spare guest bedroom or an empty area you don't use, think about creating a home office.
In this private space—where you can keep your work essentials and benefit from a peaceful working environment—you'll basically just need a desk and a chair, but you can also let your imagination run wild and play with some unique designs, textures, and colors. This will be a great opportunity to create the workspace you have always dreamed about.
---
6.

Indoor Outdoor Space Connection
Having an indoor/outdoor space connection will make your home brighter, larger, and more spacious. You'll need to replace a solid wall with wall-to-wall windows or even sliding doors, so your indoor and outdoor spaces have a separation that allows a lot of natural light to come in, while you can still easily open the windows or doors and connect the areas.
It's a great idea to choose the same flooring for both spaces to create a balanced feeling between them. Try to renovate both areas in a cohesive, harmonious way so that the design flows from one place to the other.
---
7.

Black Accents
Black accents are among the best home renovation trends this year. You can easily incorporate them into any part of your house as black works well and looks good with almost everything. You could opt for a black staircase, black finishes in the bathroom or kitchen, black accent walls, or simply go with almost any other idea you have in mind!
Black accents are trendy because they can easily make any space look contemporary and stylish without renovating a whole room. They will also enhance lighter areas of the space, making the room feel brighter and bigger.
---
8.

Sustainable Designs
Homeowners are starting to add more and more sustainable designs to their homes. If you're thinking about renovation, there are plenty of options for a sustainable design with pleasing aesthetics. Sustainable designs don't need solar panels or other expensive details, and you can make your home more sustainable even if you're on a budget. You can always add more important details later when you have the extra budget.
To begin with, you can switch to LED lighting, replace your regular fixtures with water-saving fixtures, get low-flow toilets, or simply opt for energy-efficient appliances. You could try adding natural materials and installing big windows to allow natural light, which will help heat the home during colder months and save electricity.
---
9.

Spice Up Your Kitchen Cabinets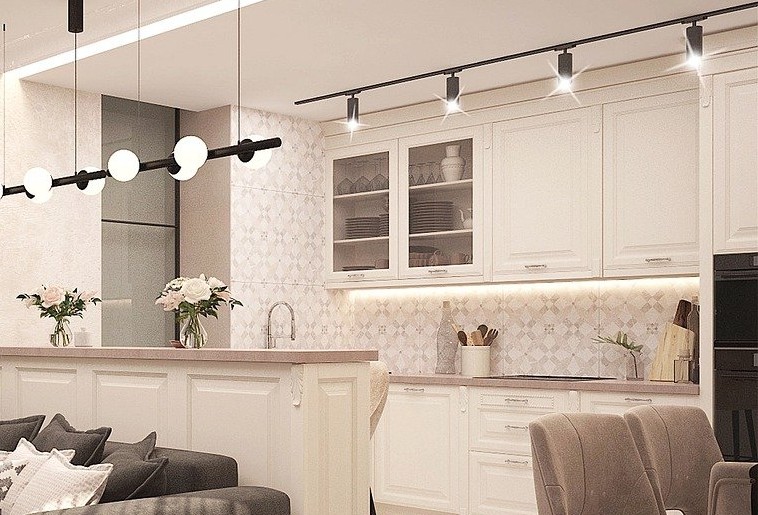 If you have a dull-looking kitchen and want it to be more cheerful and interesting, you can try spicing up your kitchen cabinets. Unique colors are trendy this year and there's no easier renovation project than painting your cabinets. A small change can make your whole kitchen look different!
You can go for trendy tones and colors such as green, blue, purple, or burgundy, and it's a fun project that will cost you way less than replacing them with new cabinets. You can also incorporate other trends like black accents to make your kitchen even more beautiful.
---
10.

Multifunctional Spaces
This will be the year of multifunctional spaces and people have started to try and get as much use of a space as possible. This trend is convenient for smaller homes that will benefit the most from it, but lit's great for large households too. For example, if you have a spare bedroom but don't have guests too often, why don't you turn it into a half bedroom, half work/study room. You could purchase a pull-out bed with a desk attached, creating a multifunctional space. There are various options of products like these on the market depending on your needs.

What're the new decor trends for 2023?
This year brings in some old trends with a bit of retouch and fresh designs. This year it's all about bold, vibrant colors, connecting with nature, and unique touches. Colors like gray and neutrals are not being used as often as before, and instead, greens, blues, reds, and purples are having their moment. People are creating spaces with an outdoor connection in their homes and decorating their front/back yards into functional spaces where they can relax or entertain. Also, people are going for multifunctional spaces to boost their productivity and make the best use of their space. It will certainly be an exciting year, and since it's only the beginning, more trends are sure to flourish as the month's pass.
Is open concept going out of style in 2023?
This year, open spaces might go out of style as people are starting to realize they need more privacy overall. People will probably begin to separate areas like the kitchen, dining room, living room, and office. This way, you're less likely to be disturbed while you work if someone is cooking a meal or watching TV.
Conclusion
This year is filled with fun, exciting trends waiting on you to try out. Go one trend at the time, but of course, if you have enough money and time, you can go full-on and renovate your whole house. By doing any one of the trends we mentioned, your home will look and feel glamorous, while there will be a lot of great benefits coming with the changes. Don't be afraid of trying something new and begin your new project this year.
---
Featured Image Credit: Pixabay