How to Find a Local Handyman
Finding any handyman is as easy as scrolling through a directory and calling them. That might be the quickest way to shorten the hiring process, but it could be costly. What if your lack of vetting results in the handyman doing a poor job? You'll only have yourself to blame. You need to look at certain aspects if you want to increase your chances of ensuring that the job gets done right – at the right price.
What Work Needs to Be Done?
You might think that the job we need to be completed requires a handyman, but it could be too big of a task for them. Otherwise, you might need to look at hiring a contractor. Some examples of work best suited for handymen are:
Minor plumbing work – Most handymen can do small plumbing jobs such as repairing a leaky faucet or installing new fixtures.
Decks and porches – A handyman can apply a finish to improve your deck's safety and appearance.
Home exterior repairs – Hiring a handyman to repair a loose roof drain pipe will be more cost-effective than hiring a specialist.
Fan and air conditioning installation and repairs – A handyman will ensure that the air conditioning is fit properly and will repair it when needed.
Painting – Touch-up work to a garage or walls with paint will be perfect for a handyman, but be careful if they charge by the hour. If it's a big job, compare a handyman's prices with a professional crew.
Gutter cleaning – Cleaning a gutter is not only messy but can be dangerous. A handyman with the right experience will avoid injury and do the dangerous climbing on our behalf.

What to Look For in a Handyman?
There isn't a specific degree to take at college to become a handyman, but finding a handyman who took school subjects such as woodworking or home repair helps. Although there's no college degree, a handyman should have certificates from the Association of Certified Handymen Professionals. That serves as proof that the handyman is capable of quality craftsmanship and great customer service. There's also the United Handyman Association verified certification program.
The main quality a good handyman must have is experience. Most of their training happens on the job, so look for somebody who has years of experience. The more experience a handyman has, the more clients they should have. They can also use current and former clients for references. Bonus points go to a handyman who had a great mentor who is easily accessible for references.
What Kind of Skills Should They Have?
Technical – Whether generalists or specialists in a specific aspect of repair, handymen must have technical skills.
Multitasking – They could be hired to do several tasks by one client or one task by various contractors, so they need to know how to break down projects to manage all effectively.
Analyzing – Besides recognizing a problem, a handyman might need to determine the root cause.
Communication – A handyman needs to be able to communicate clearly with the client and possibly other team members to understand the requirements of a job and ensure efficient completion.
Collaboration – It might be necessary for them to collaborate with a plumber or an electrician, so they need to take and give direction.
Business – Working for clients means that they need to know how to create estimates and issue invoices.

What are Great Places to Look for a Handyman?
Online Resources
One of the best sources is Angie's List. This directory provides a members-only list that contains reviews and ratings of handymen. HomeAdvisor is another directory that screens providers that have verified pro reviews.
Houzz provides a wide range of professionals ranging from electricians to lawn carers. Besides providing reviews and star ratings, Houzz also lists the projects that professionals have done.
Nextdoor.com is a social network where you can get referrals from neighbors. The site allows a user to enter a neighborhood to get references about professionals from members of the community.
Another online place is Thumbtack. After answering a few questions about your requirements, Thumbtack will show it to relevant professionals. They will come back with custom quotes, customer reviews and a business profile.
Word of Mouth
Go to a local hardware store to find a great handyman. The employees or the owner will be familiar with handymen that have a great reputation. If they don't, they're bound to have business cards or pamphlets of handymen. Word of mouth is powerful for references. You can speak to our colleagues or friends to see if they can recommend a good handyman.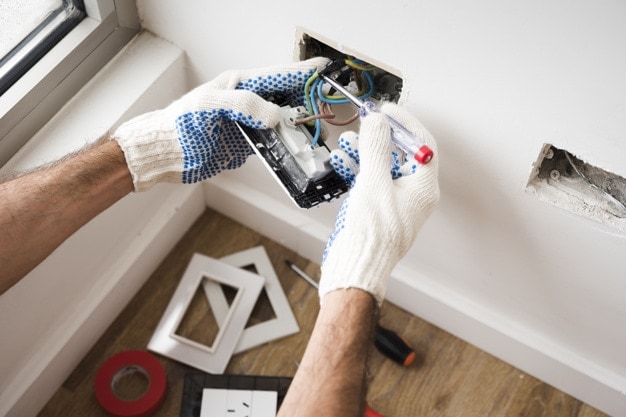 What's the Going Rate For a Handyman?
The general range for a handyman is $50 to $100 an hour. Research indicated that the average handyman charges $83 per hour. Some charge as low as $35 per hour, but you need to be sure that they're sufficiently skillful to complete the job.
Hiring a Handyman
Once you've decided which handyman to hire, you need to do several things to ensure that they meet your objectives.
Define the project so that they know what home repairs you want to be done.
The written agreement with them should specify the job details, the cost of the project and when payment is due.
They need to provide a guarantee, which also needs to be in writing.
After they claimed to have completed the project, you need to inspect their work to ensure that's the case before paying them.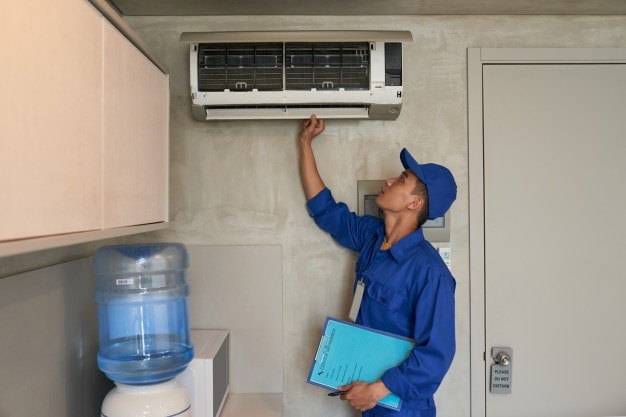 What Should I Do if the Handyman Doesn't Finish the Job?
Take Legal Action
First, compile all the papers that you have from the handyman before the project began. You also need to take photos of the project before the work began, during and the incomplete work. An option is to submit a case to the small claims court, which does not require an attorney.
Request mediation or arbitration
Parties can ignore the mediator's recommendation in a mediation, whereas arbitration is a binding decision and not a recommended solution.
File complaints and post public reviews
Upload a negative review on public review websites such as Better Business Bureau or Angie's List. A negative review will make potential future clients know who they could be dealing with.
Use Their Bond
If our handyman is licensed, he or she will be bonded and insured. That allows us to tap into the surety bond policy, which insures against client disputes and protects us from incomplete work.
See Also: 
---
Featured Image: Freepik