35 Gifts Your Handyman Dad Will Love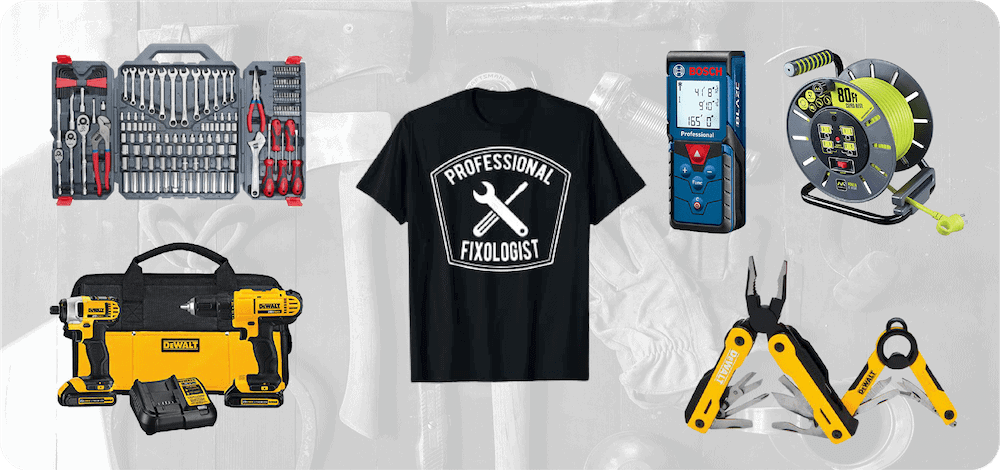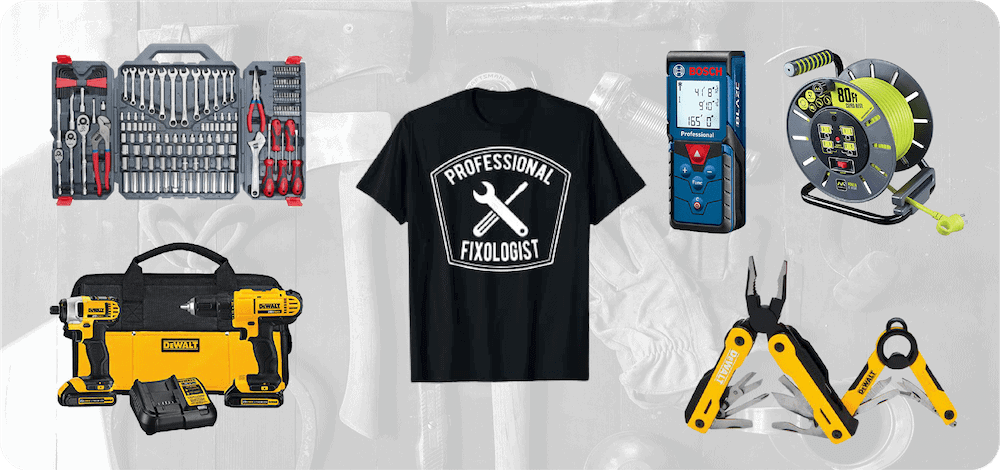 Dads who love tools are like a box of chocolates: complicated. When Christmas, birthdays, and Father's Day roll around, you're probably scrambling to find some cool tool gift ideas for your dad to surprise him. But sit back and relax, because we've gathered a jaw-dropping list of failsafe gifts designed with Dad in mind. We'll help you out with your shopping for that ideal tool gift for your dad, so he'll know how much you love him. Our list is organized from most expensive to least expensive to make browsing a little easier.
35 Gift Ideas For a Dad Who Loves Tools:
1.

Dewalt Miter Saw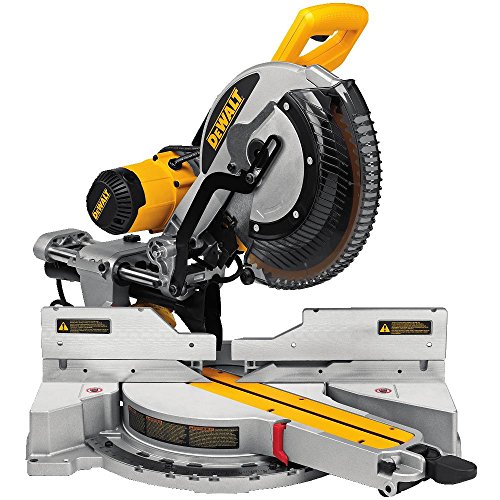 He doesn't know it yet, but this is the table saw of Dad's dreams. Not only is it powerful at 15 amps, but it also has adjustable angles and a sliding feature for the best cuts. This one's a heavy gift to wrap, but it'll be worth it when you see his smile. You can also see our roundup of the 5 best miter saws for homeowners here.
---
2.

GreenWorks Lawn Mower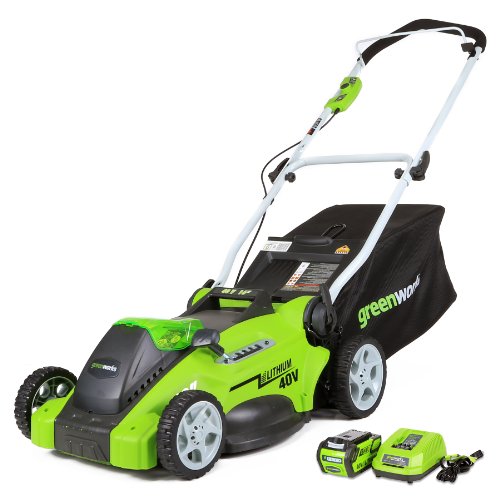 There's something stereotypical yet universal about dads and mowing the lawn. This battery-powered beast is not only innovative, but it also offers adjustable height, an extra battery, and deck size options. Be sure to buy a larger deck size if he has a spacious yard to mow.
---
3.

DEWALT Drill/Driver Combo Kit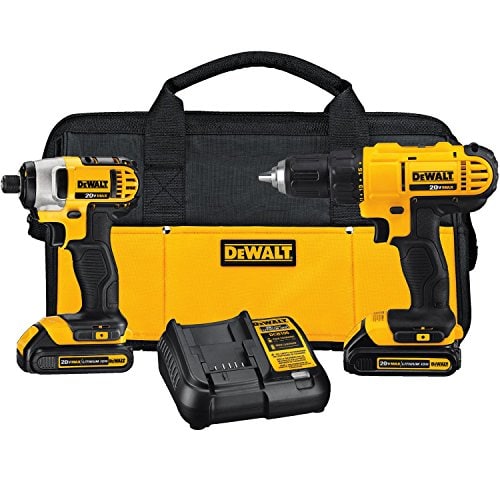 This drill set packs some serious power. The drills are lightweight enough to prevent fatigue yet durable enough to plow any screws into place. He'll be laughing maniacally once he gets these babies fired up. The Dewalt kit has two drills, two battery packs, and a charging station.
---
4.

Wooster Brush Contractor Painting Kit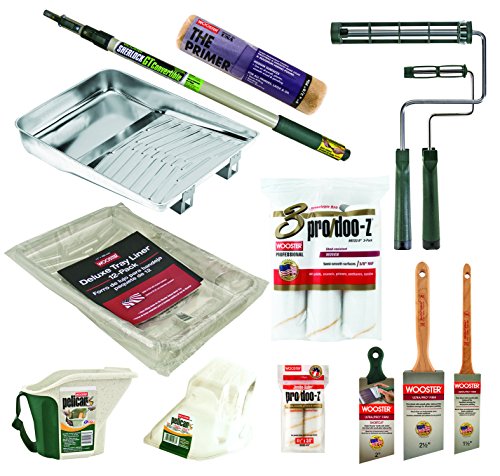 You've probably asked him a hundred times to paint the bathroom already, but now he'll have no excuse with this comprehensive painter's pack from Wooster. It includes rollers, brushes, trays, and extenders.
---
5.

Dremel 4300 Rotary Tool Kit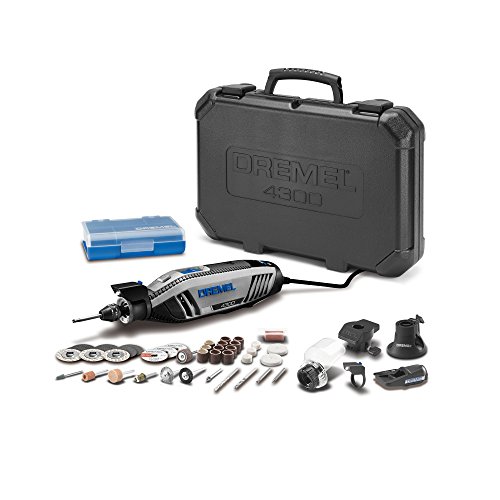 A Dremel is quite possibly the best all-purpose tool on the market. It can carve, drill, cut, sand, refinish, and more. This box comes with the Dremel tool and a party pack of various heads and attachments to cover all the bases.
---
6.

Philips Hue Smart Bulb Starter Kit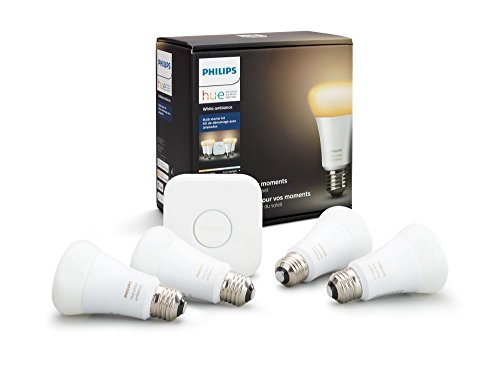 Okay, so these aren't technically tools, but if Dad has a geeky side, he's probably testing the waters of turning his home into a smart one. This package is a great starter kit for lightbulbs. He can dim them, change their tone, turn them on and off with voice commands, or whatever his heart desires.
---
7.

Crescent 170-Piece Mechanics Tool Set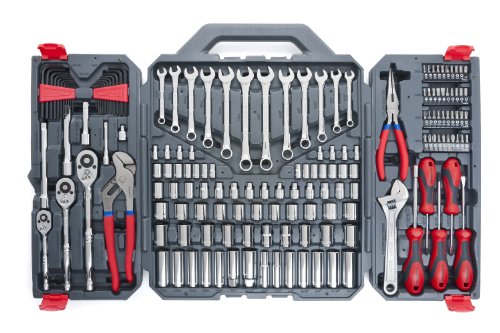 Home car repair is becoming a dying art, but if your Dad is one of the seasoned renaissance men of yesteryear, chances are he'll love this 170-piece treasure chest. This tool gift idea contains standard and metric sizes and includes a durable plastic case. You can also see our breakdown of the best mechanics toolsets here.
---
8.

Narex Woodworking Chisel Set
If Dad has ever kicked around the idea of whittling or woodcarving, he'll need a decent set of chisels to get started. This fancy-schmancy set by Narex is just what he needs. With six chrome-manganese steel chisels and a nice carrying case, this could be the perfect tool gift idea for your dad.
---
9.

Bosch Laser Distance Measure
This little handheld brainiac can measure up to 165 feet with the push of a button. It also has an auto square and a leveling feature, and it's small enough to fit in a pocket. Now you can find out how well Dad measures up.
---
10.

Masterplug 80ft Extension Cord Reel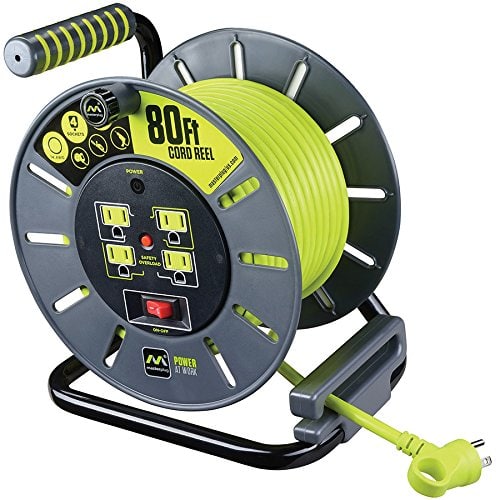 He'll be thrilled to unwrap this ingenious contraption. It's perfect in the garage, workshop, or job site with its 80-foot cord, built-in outlets, and on/off switch. He'll never have to hunt for a nearby plug again, and he'll be singing your praises for it.
---
11.

WORX WG520 Electric Leaf Blower
What's more satisfying than revving up the old leaf blower on a fine autumn day and sending those leaves scuttling? This high-powered corded blower is lightweight enough for big projects but durable enough to last a lifetime.
---
12.

Dickies Men's Basic Blended Coverall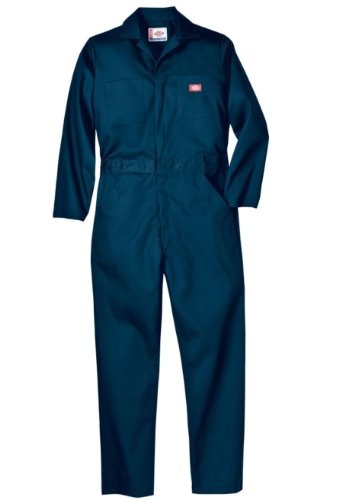 Dad will be fighting off the ladies when he dons these duds. This one-piece durable coverall is what he needs to keep his clothes intact while he's hard at work. It closes with zippers and snaps and sports several pockets for hiding snacks and tools.
---
13.

Scuddles Garden Hard Case Tools Set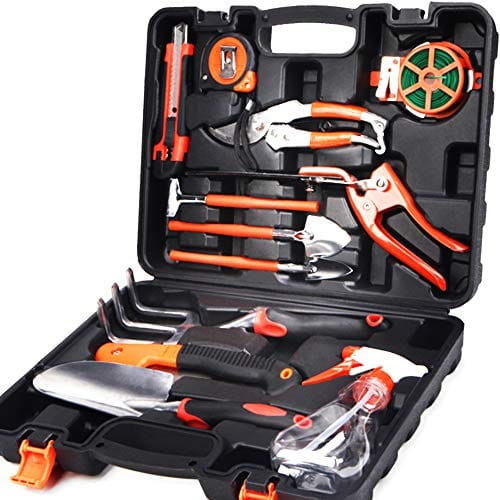 Here's everything Dad needs to get down and dirty in the garden, whether he's into planting, weeding, pruning, or all of the above. It comes in manly black and orange colors and has a durable carrying case.
---
14.

DEWALT Multi-Tool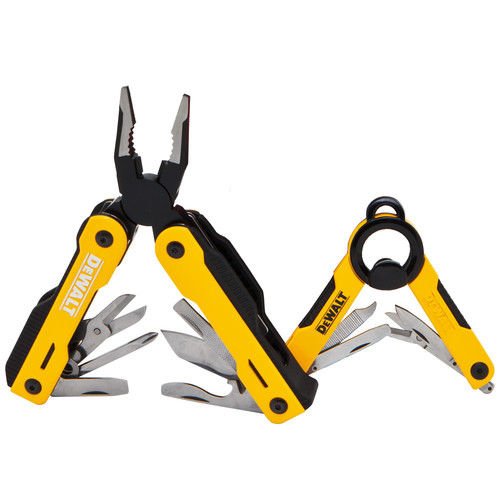 Cover the bases with this multi-tool set. It's packed with pliers, blades, scissors, screwdrivers, and even a bottle opener. Watch Dad's eyes pop when he unfolds these beauties.
---
15.

IronChoco Chocolate Tools Gift Box
Now, Dad can have his tools and eat 'em, too. This stylized box of rusty-looking tools is completely edible dark chocolate. It's a great alternative for Valentine's Day or Christmas treats.
---
16.

HORUSDY 100-Piece Magnetic Screwdriver Set
You read that right, this kit has 100 pieces. This set contains every screwdriver size imaginable, a ratchet with interchangeable heads, ergonomic grips, and a handy stand to keep them all neat and tidy on the workbench.
---
17.

Southwire Electrician Splicing Kit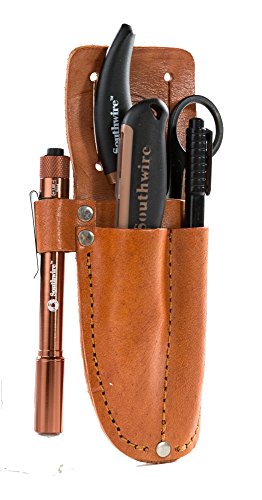 If Dad does any electrical work, you can bet he'll fall in love with this five-piece electrician's splicing kit. It includes everything in the title, all slipped snugly into a handsome leather pouch. The pouch will then fasten onto a belt. Now he can do handy work and dismantle bombs.
---
18.

ORIA Precision Screwdriver Set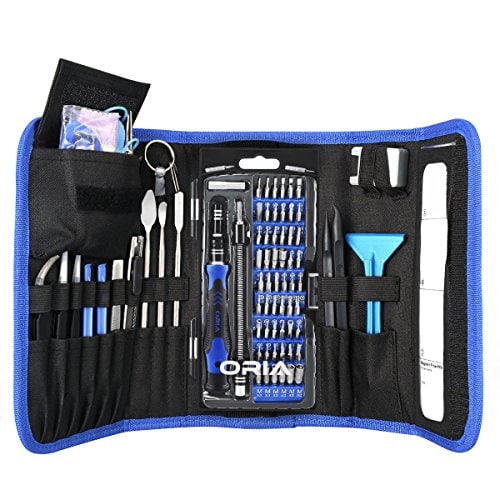 There's much more in the world of tools than just hammers and screwdrivers. If Dad likes to squint over computers or other electronics, he may need a complete set of electronic repair tools. This beauty contains 86 pieces, all tucked away nicely in a durable nylon bag.
---
19.

Survival Gear Kits
Whether he's prepping for the zombie apocalypse or planning an excursion into the wilds of Alaska, this survival kit is a must-have. It's packed with legit equipment to keep Dad alive in dire circumstances. He may even get himself lost just to try it out.
---
20.

GearLight LED Flashlight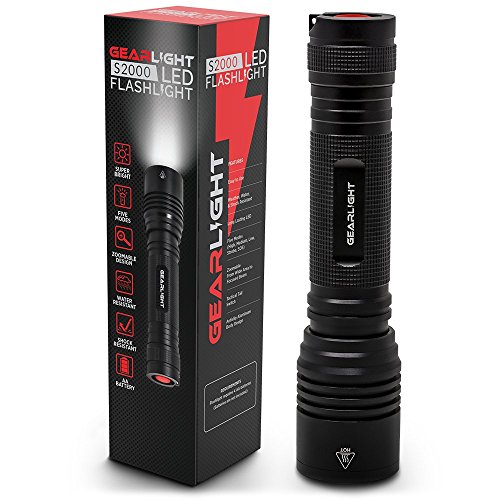 For emergency kits, illuminating a workspace, or putting criminals under the heat, this ultra-high-powered flashlight is unbeatable. It can focus on objects up to 1,000 feet away, zoom out, or switch between five settings. It's also water-resistant.
---
21.

Crankbrothers Bicycle Multi-Tool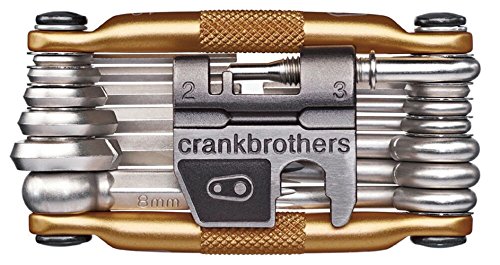 If Dad's a cyclist, he's probably hankering for a pair of tight bicycle shorts. But nobody wants to see that, so get him this hardcore bicycle tool instead. It includes 19 tools in a compact device so he can keep it stowed in his pack. Knowing he's prepared for anything will give you some peace of mind, too.
---
22.

ALVAGO 13 in 1 Camping Tools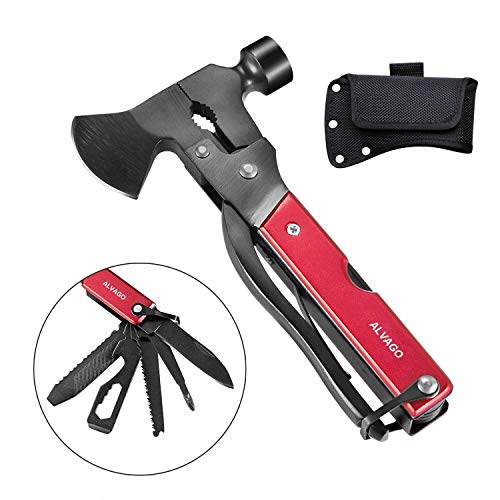 What better tool gift set than an all-in-one device? This thing is a beast, and it means business, especially if Dad is an avid camper. It comes equipped with 13 useful tools that all fold together neatly and can be strapped on a belt. Plus, it's more stylish than a fanny pack.
---
23.

The Tool Book: A Tool Lover's Guide to Over 200 Hand Tools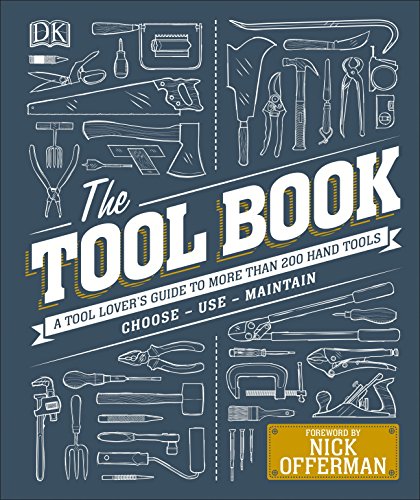 These are the kinds of pictures you don't mind him salivating over. This gorgeous book is a bible for tools of every kind, with plenty of photos, tips, and explanations of every tool he never knew he needed. It includes a hilarious foreword by comedian Nick Offerman.
---
24.

Home-Complete BBQ Grill Tool Set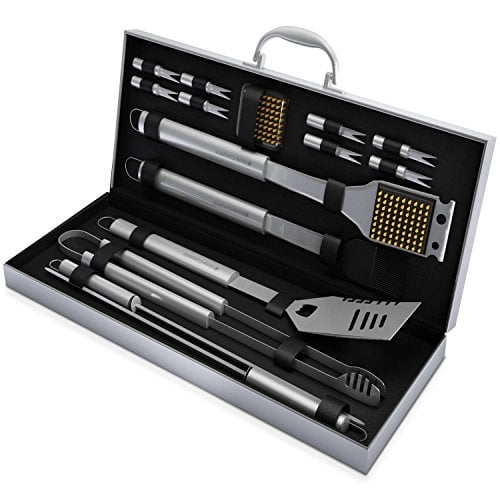 No tool arsenal is complete without a full set of grilling implements. This set includes everything he needs to get his steak on, all packed neatly in a hefty aluminum case. There's even a built-in bottle opener in the spatula so he can toss back some brewskis while babysitting the flames.
---
25.

The Bucketeer Bucket Tool Organizer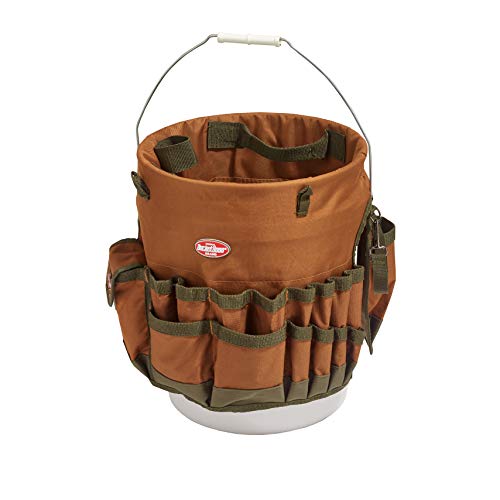 Why would he not want to carry tools around with this awesome tool organizer? Slip it into a 5-gallon bucket, and voila! Instant toolbox. This durable canvas insert has a plethora of pockets for all of Dad's favorite tools.
---
26.

A Subscription to Family Handyman Magazine
It might seem like magazines are dead, but every time your handyman dad visits the restroom, he will need some reading material. And what better bathroom reading material than family handyman?
With a monthly subscription, you can provide your dad with new reading material month after month to keep his imagination turning with new project ideas in each edition. Best of all, you can get it in print if he's a bit behind the times or in a kindle version if he's up to date with the latest technology.
---
27.

Universal Socket Wrench Set
It's impossible to tell just how much time your father has lost over the years searching for that darn socket he just had two seconds ago. But you can end all of that for good with a single thoughtful gift of a universal socket wrench set.
With these special sockets, you need just two to span the entire range of sizes from 11 millimeters to 19. They'll fit on sockets or even on standard drills and impact drivers thanks to the included adapters, making this one of the most useful tools your dad will ever receive.
---
28.

Magnetic LED Work Light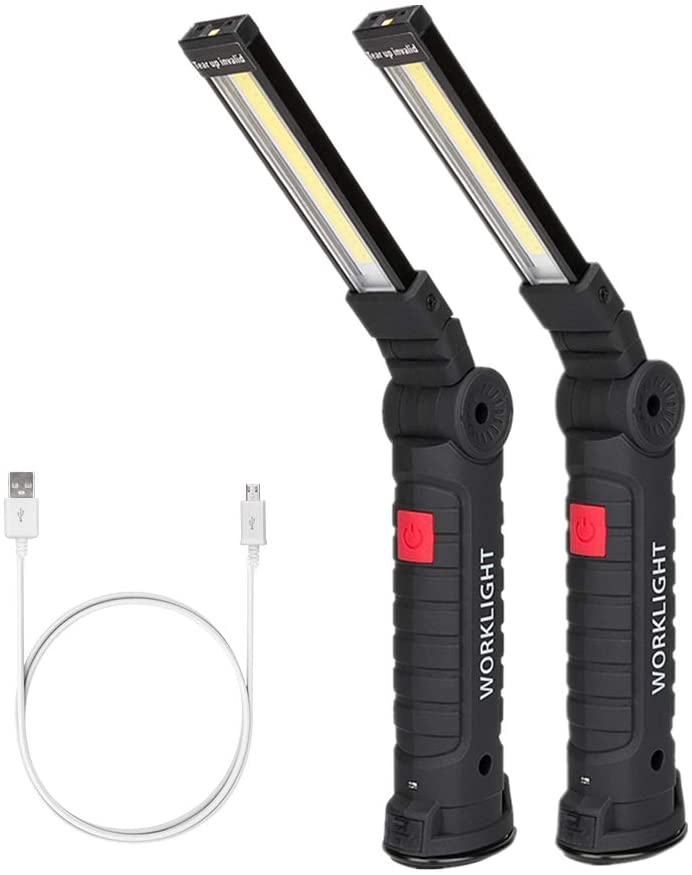 If your dad works on vehicles,  a magnetic LED work light is the tool he needs that he probably doesn't even know exists. When you're on your back beneath a vehicle, it's always dark and difficult to see, even in the middle of the day. Lights are great, but they're hard to get in the right position, they always cast a shadow because they're too far from the work, and they're far too easy to knock over at a crucial moment, dousing your work in darkness.
But a magnetic work light can safely attach directly to the underside of the vehicle where it won't be accidentally bumped, and it's close enough to the work that there aren't any shadows from your dad's head in the way.
---
29.

Magnetic Wristband Tool Belt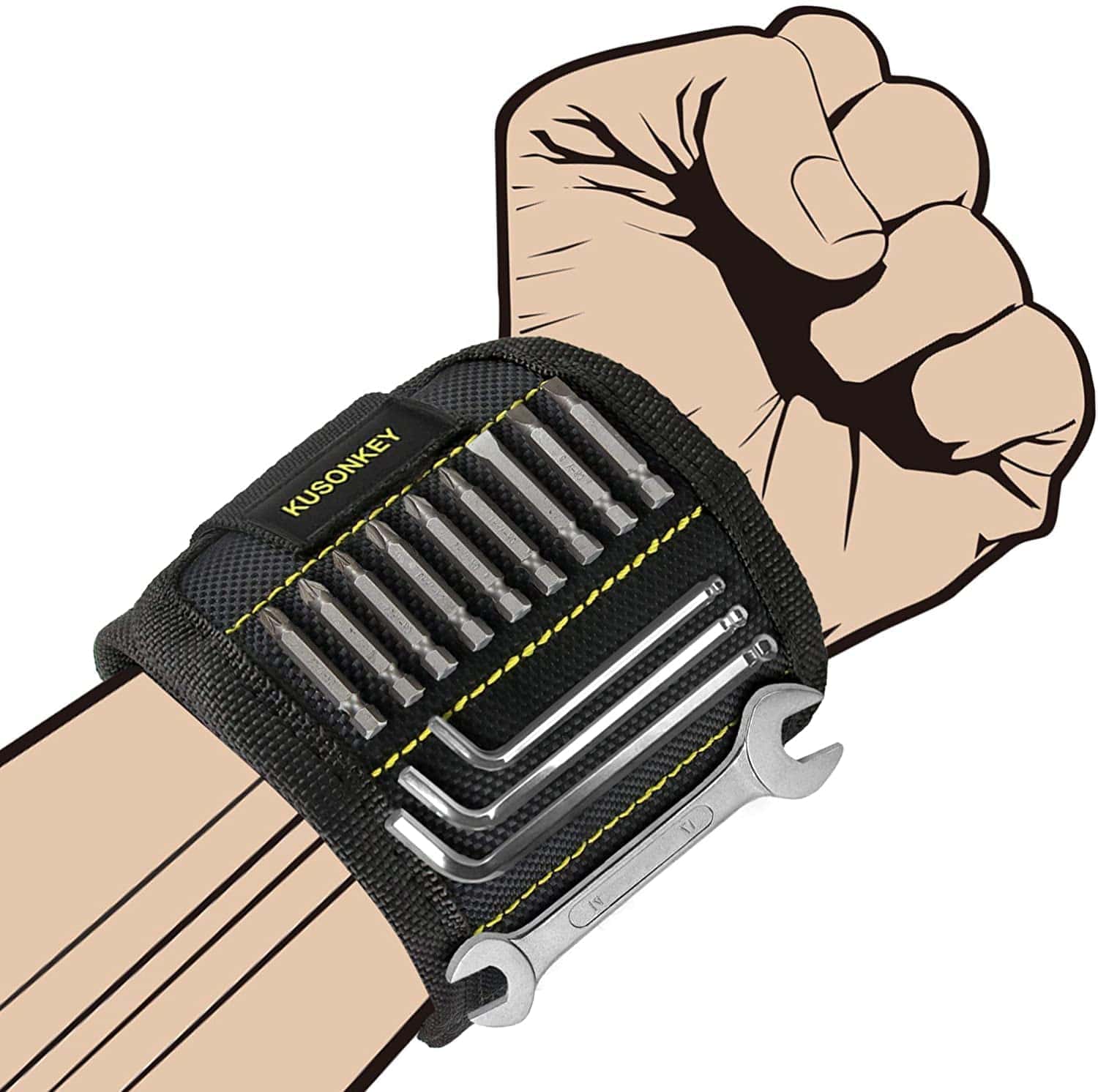 Everyone has seen the old style of toolbelt; a cumbersome beast worn around the midsection that weighs you down during the day. Many handymen forgo the use of such equipment, but a tool belt for your wrist is a totally different entity.
Every handyman has misplaced a bit they needed or wished they had a third hand for holding onto some screws or a wrench. Well, with a magnetic wristband tool belt, you can essentially give your father that third hand. This wristband's magnet is strong enough to hold screws, bits, Allen wrenches, crescent wrenches, and more!
---
30.

The Complete Do-it-Yourself Manual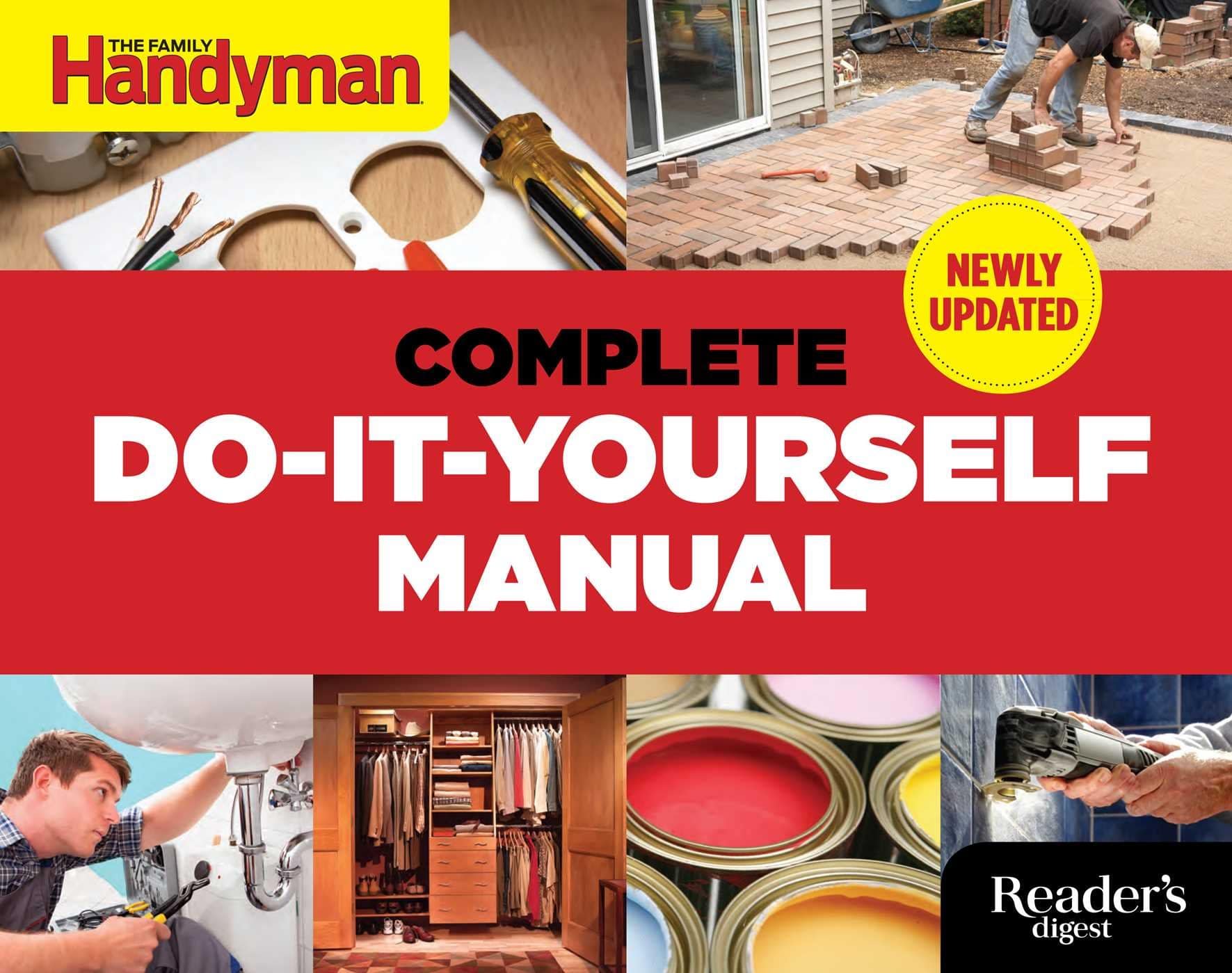 As a handyman, your dad is constantly taking on new projects. In his head, he knows how to do just about everything, and anything he doesn't already know, he can learn. Now, with The Complete Do-it-Yourself Manual, you can give your dad exactly the tool he needs to learn about each new project he takes on.
This book has been recently updated to ensure it's up to date on all the latest and greatest techniques. Over 10 million copies have been sold, proving what a useful tool this book can be.
---
31.

Handyman T-Shirt: Professional Fixologist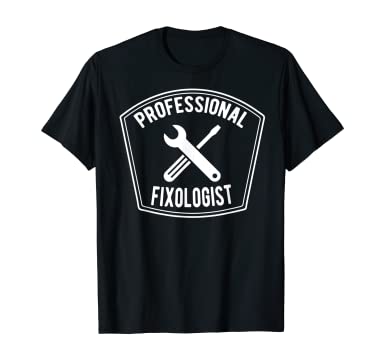 Every dad needs more t-shirts, it's just a fact! And what better t-shirt to get your handyman dad than one complete with handyman humor? This shirt will show that your dad is a professional fixologist, which is right up every handyman dad's alley.
---
32.

Irregular Shape Tool
One thing that all handymen run into is crazy corners that require precise measurements and cuts. Getting those measurements used to be a very difficult and time-consuming process. But with the Lnchett Contour Gauge irregular shape tool, it's easier than ever.
All your dad has to do now to get a perfect measurement on even the most awkwardly designed corner is to press the contour gauge into the corner, lock the gauge into shape, then trace that shape on the piece that he's cutting. With this gift, you'll be saving your dad loads of time and frustration, which makes it a gift that keeps on giving.
---
33.

Drill Bit Set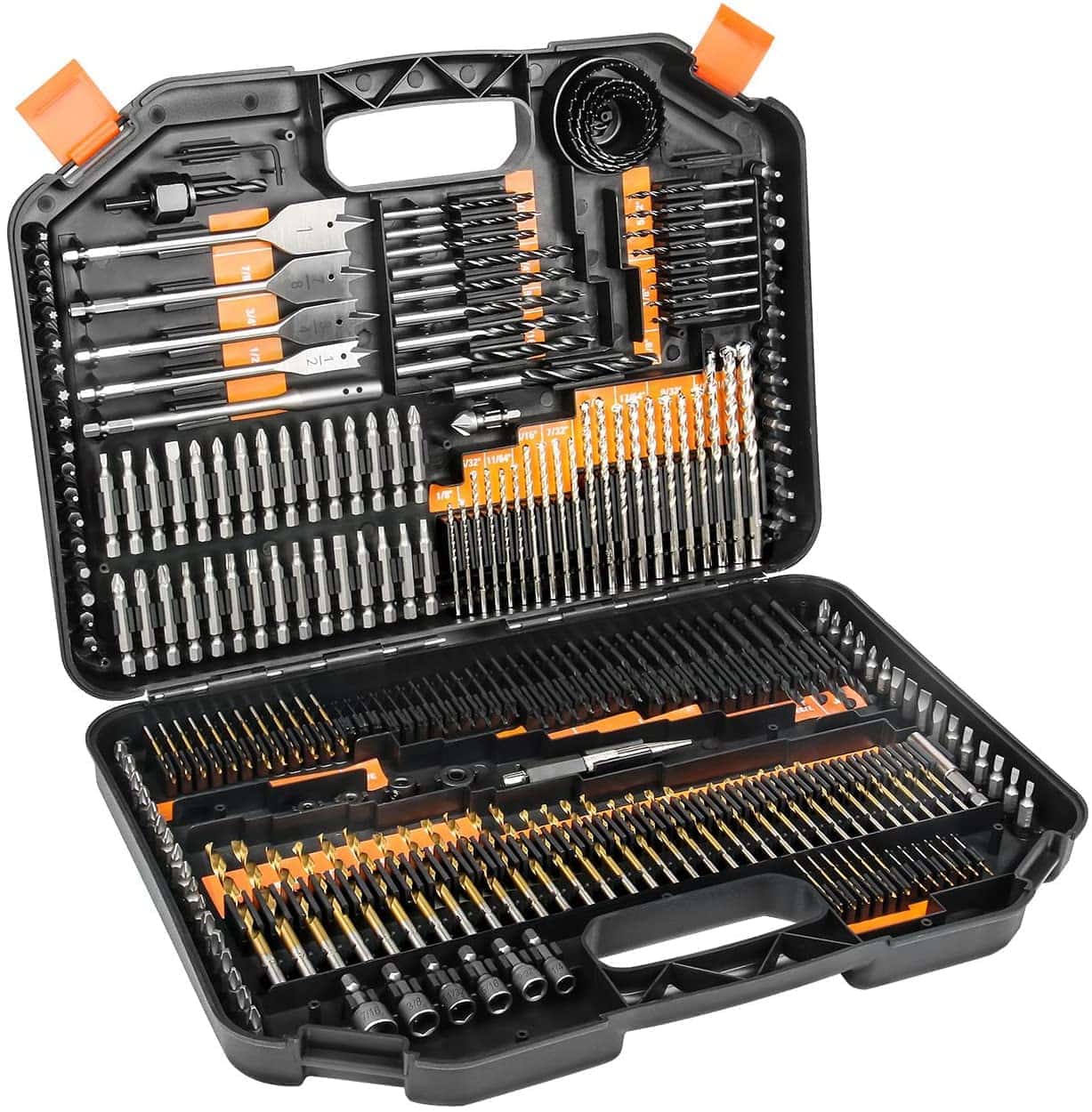 Having a drill will only get your dad halfway into any project, but a complete set of drill bits will allow you to multitask and work on several projects at once. This kit from EnerTwist features 246 total pieces, including wood bits, metal bits, masonry bits, drivers, hole saws, and more. Basically, it's every type of drill and driver bit your dad could ever need. And he'll get to think of how great you are every time he opens up this kit to use one.
---
34.

DeWalt Tool Chest
There are quite a few tools on this list, which every handyman dad loves to receive, but he will need a place to store them all. With the DeWalt TSTAK tool chest, you can give him a way to store the tools that he can easily add to as his collection grows.
This is a modular toolbox system where each piece is made to stack with the others. This way, the toolbox can be custom fit to your dad's tool collection, and it will turn out to be exactly the tool-storage system he needs with no compromises.
---
35.

The 1-Page Marketing Plan Audiobook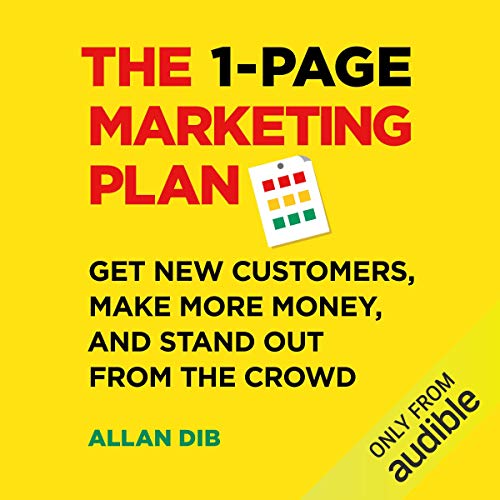 Handyman dads are always busy, so it can be hard to find time to read. But they all spend plenty of time in the vehicle getting to the home improvement store and various jobs, which means they have a lot of time to listen to an audiobook. And this audiobook will help them gain the knowledge they need to grow their business and become even more successful. And afterward, you can be proud that you gave him the tool he needed to help reach his new level of success.

Conclusion
We know Dad is a complex guy, and the list doesn't end here. If you still haven't found the perfect tool gift idea for your dad, hopefully, you'll at least be inspired by our suggestions. Good luck searching. We know Dad deserves the best.
---
Featured Image: Pikrepo