Ford F-150 Towing Capacity: Models, Facts & FAQ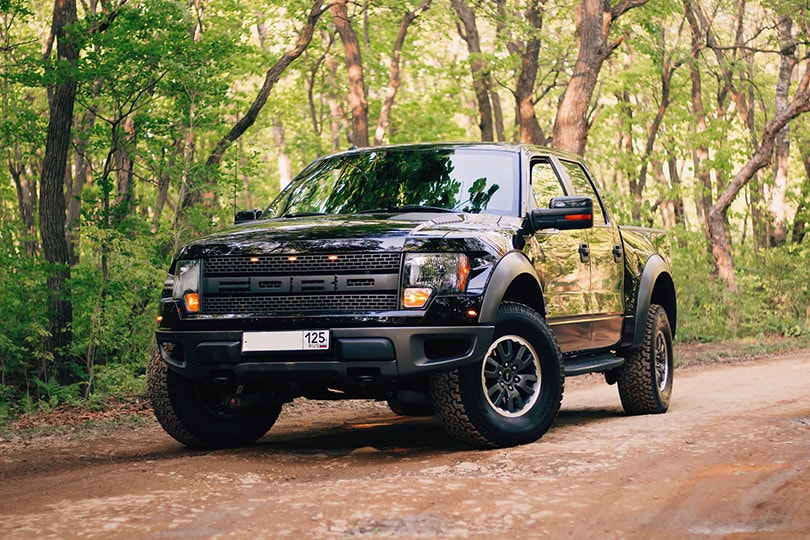 One of the benefits of owning a pickup truck is the ability to tow things over the road. Towing has a variety of different uses that allows you to haul many different trailers. There are trailers of all shapes, sizes, and weights, from camper trailers to utility trailers, horse trailers, and flat trailers. Some families like to have pickup trucks that facilitate a great vacation, while other people need long flat trailers to move heavy machinery. Whatever the reason, towing capacity can be very important. If you can't haul the things you need to, your truck becomes far less useful.
The Ford F-150 is one of the most popular trucks in America and has been for decades. But what is the towing capacity of a Ford F-150? This overview will provide towing numbers for F-150s going back nearly 20 years, break down the current generation's towing capacity, and compare the F-150 to its closest competition.The current generation of Ford F-150 can tow an impressive 14,000 lbs. Keep reading as we explain further.

Overview of Ford F-150
The Ford F-150 is America's best-selling vehicle. The Ford F-150 has become the best-selling vehicle in America for the 40th straight year in 2021. Ford F-150 has also earned the title of the best-selling truck in America for 45 years total dating back to 1948. The reason the Ford F-150 is so popular is due in large part to the truck's towing capacity and all-around function.
The Ford F-150 always ships with a ton of great options, trims, and packages that can make this truck work for a variety of different people. There are two-door varieties, four-door cabs, extended beds, various tow packages, and engine options. All these different options make the Ford F-150 a versatile truck that can appeal to professionals, companies, and families in equal measure.
The current generation of Ford F-150 can tow an impressive 14,000 lbs. That is the highest available towing capacity ever produced in a Ford F-150 and shows how the technology behind towing capacity has continued to improve over the years. Previously, achieving such high towing numbers could only be done by trucks of a larger class.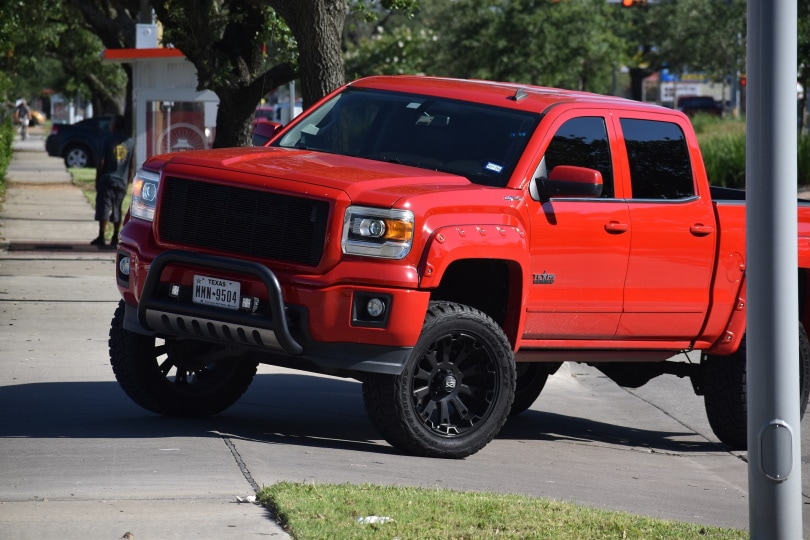 F-150 Towing Capacity Through the Years
Pickup trucks have very strong resale value. New pickup trucks are very expensive compared to typical sedans. The result is a large market for used trucks. Well cared for trucks can last many years and buying a used truck can be a viable choice even for people who still need to haul sizable loads. However, the towing capacity for Ford F-150s has not been static through the years. The towing capacity for each individual truck is a little different. Knowing how much you need to haul and what year truck you are looking at is very important to ensure that you can tow the amount you need.
Here are the towing capacities for Ford F-150 trucks from 2022, going all the way back to 2004.
| | | |
| --- | --- | --- |
| Year | Min. Towing Capacity (lbs.) | Max Towing Capacity (lbs.) |
| 2004 | 2,200 | 9,500 |
| 2005 | 2,200 | 9,500 |
| 2006 | 2,200 | 9,500 |
| 2007 | 2,300 | 9,500 |
| 2008 | 2,300 | 9,500 |
| 2009 | 5,100 | 11,300 |
| 2010 | 5,100 | 11,300 |
| 2011 | 5,500 | 9,600 |
| 2012 | 5,500 | 9,400 |
| 2013 | 5,500 | 11,000 |
| 2014 | 5,500 | 9,700 |
| 2015 | 5,000 | 12,000 |
| 2016 | 5,000 | 10,400 |
| 2017 | 5,000 | 12,200 |
| 2018 | 5,000 | 13,200 |
| 2019 | 5,000 | 13,200 |
| 2020 | 5,000 | 13,200 |
| 2021 | 5,000 | 13,200 |
| 2022 | 5,000 | 14,000 |
Towing Capacity Trends
Since 2004, the towing capacity of the Ford F-150 has steadily increased over the years. The lower end of towing capacity increased from 2,200 to 5,000 starting in 2009. The upper limit of towing capacity for the Ford F-150 has also jumped by a considerable amount going from 9,500lbs to nearly 14,000 lbs. That constitutes a 39% increase over the past two decades. The lower end of towing capacity has increased by a whopping 127%. If these trends continue, it is not inconceivable to think about standard F-150s being able to haul 10,000 lbs. at the low end and 16,000lbs at the upper end.
Ford's capacity generally jumps sharply as technology gets better and then plateaus. Increases in towing capacity across the board are due to more efficient engines and better engineered drivetrains that have allowed standard pickup trucks to haul more than ever before. The lower end of standard towing capacity has been largely static since 2009, while the upper end of towing capacity has continued to increase incrementally since 2004.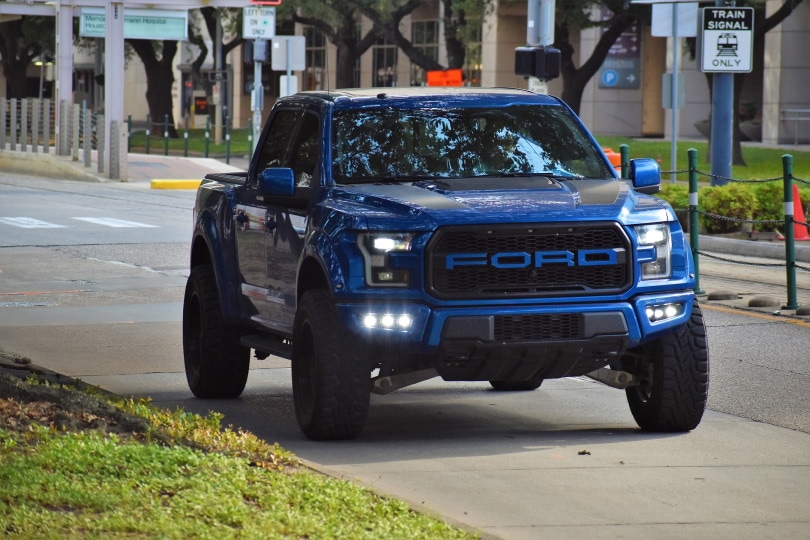 Options and Packages Make a Difference
There are a lot of discrepancies and ranges when it comes to official and unofficial reported towing capacity. That is because Ford has numerous different towing packages that affect performance. Basic Ford F-150s cannot reach the upper limits of the reported towing capacity without the proper package. Towing packages cost additional money, and they offer upgrades to the bumper, frame, engine, and more to help increase overall towing capacity. If you did not purchase an additional tow package, your truck would only be able to tow at the lower capacity. To get the best towing capacity, you must purchase the top-line tow package.
The current generation of Ford F-150 has eight separate models that each have different options under the hood that affect towing capacity. If you are looking to get a truck with the best towing capacity possible, make sure you are looking at the correct model that fits your needs.

How Does the Towing Capacity Of F-150 Compare To Similar Trucks?
The Ford F-150 has always competed well against other trucks when it comes to towing capacity. According to Car and Driver, the latest generation of Ford F-150s has the best-in-class towing capacity with upper limits of 14,000 lbs. The next best trucks are the Chevy Silverado 1500 and GMC Sierra 1500, which can haul 13,300 and 13,200 lbs., respectively.
Ford F-150 always sits near the top of the list when it comes to towing capacity. However, the F-150 does not completely annihilate the competition. All of the top end pickup trucks have similar towing capacities that usually stay within about 1,000lbs of each other. If you are looking for a truck with best-in-class towing, the Ford F-150 is usually a safe choice.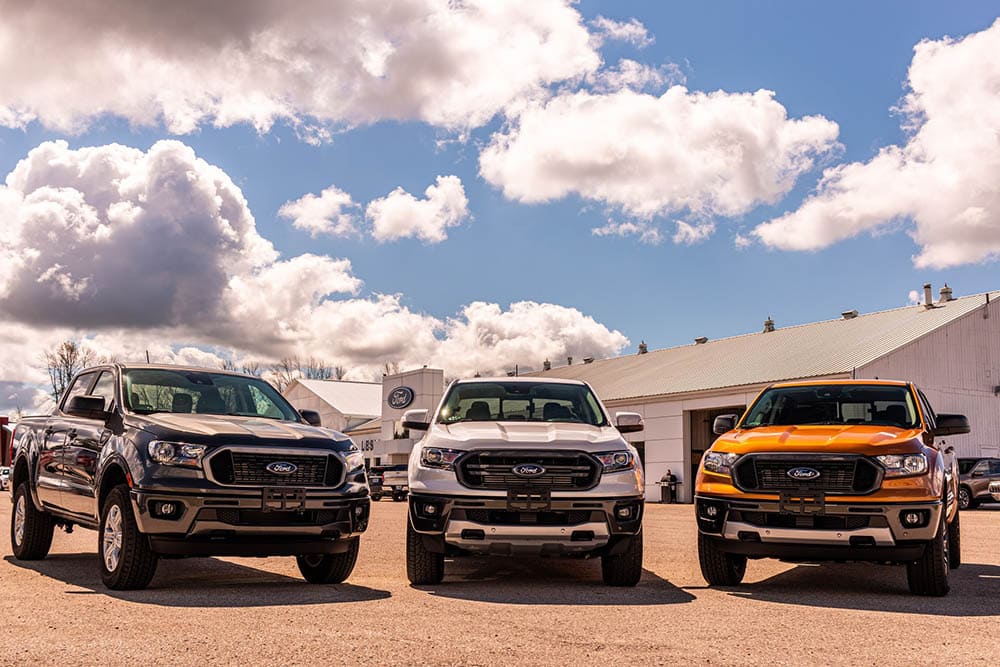 Consider Upgrading to A Bigger Truck
If the 14,000 lbs. limit of the latest generation Ford F-150 is not high enough to meet your needs, you will have to consider upgrading to a bigger truck. The next truck on the list to beat out the Ford F-150 in terms of overall towing capacity is the Chevy Silverado 2500HD which can tow 20,000 lbs. That offers a full 6,000lbs of additional towing power. The next size up from the F-150 offered by Ford is the Ford F-250. The F-250 can tow 24,000 lbs. which offers 10,000lbs above the best Ford F-150. If 14,000lbs just isn't enough to meet your needs, you will likely have to shell out the money and go up a weight class.

Conclusion
Since 2009, most F-150s can comfortably tow between 5,000 and 9,000 lbs. Some options can increase the upper numbers well beyond 10,000lbs. The older F-150s dating from 2004 to 2008 can tow between 2,000 and 7,000lbs comfortably, with the upper range reaching just 9,000 lbs. The current generation of F-150 is the best yet and can haul a maximum load of 14,000 lbs. These numbers will help you decide what year, what option, and what capacity will work for you and your next truck.
---
Featured Image Credit: Pavel Anoshin, Unsplash