30 Great Gardening Gifts for Her in 2023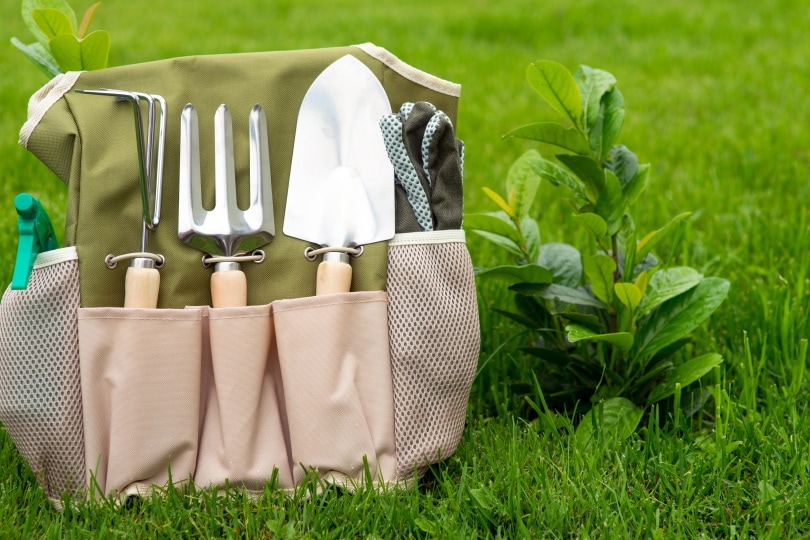 Gardening gifts are the ideal gift for the horticultural lover in your life. From decorative garden stakes to boot holders and potting benches, a love of the garden opens up a lot of gift buying opportunities. Below, you can find 30 ideas that would make great gifts for birthdays or any other celebration.

Great Gardening Gifts for Her in 2023
1.

Wooden Potting Bench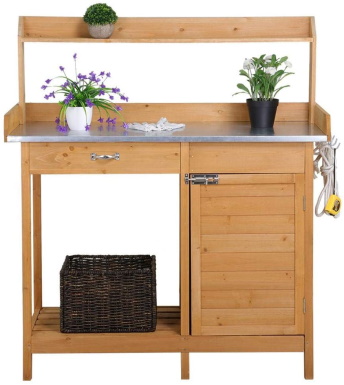 You might want to ensure that the recipient has the space for this, but if she does have a couple of feet spare on the patio, the wooden potting bench is functional and attractive. Made of fir wood, the bench is stable. It has a secure tabletop for potting and planting, as well as a storage cupboard for tools and pots. The bottom shelf is also a good space to keep dirty pots and bags of compost.
---
2.

Rubber Boot Tray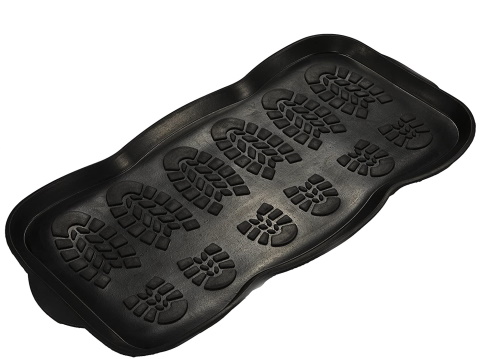 Just because a person loves their garden, doesn't mean that they want it indoors all over the kitchen floor. The rubber boot tray is very functional and made from 100% rubber. It can be hosed down so is easy to care for and it does an effective job of collecting soil and other debris before it gets in the house.
---
3.

Mini Farming: Self-Sufficiency On ¼ Acre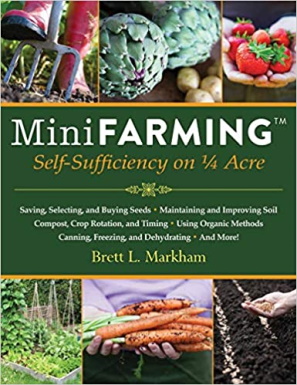 This self-sufficiency gardening book teaches readers how they can become almost entirely self-sufficient, while pocketing an extra $10,000 a year, on just a quarter of an acre of land. It teaches the basics of choosing the right plants, buying the seeds, and even storing them, as well as more complex topics like soil fertility and dealing with pests.
---
4.

The Garden Book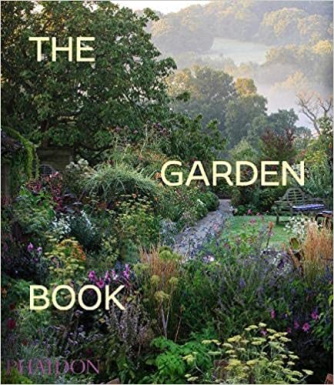 The Garden Book is a hardback book that highlights some of the greatest garden designers and best-looking gardens from history and the present day. It spans from early religious gardens to ultra-modern and is packed full of beautiful photographs, as well as details on the designers. The Garden Book looks good on the coffee table and is an ideal read for the aspiring gardener.
---
5.

Encyclopaedia Of Garden Plants For Every Location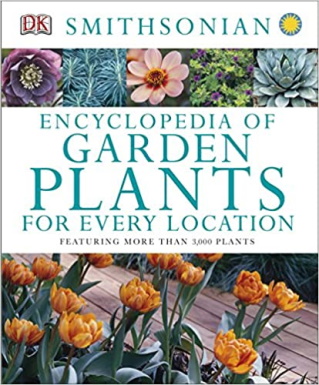 Whether the recipient is currently faced with the challenge of a completely blank garden canvas or they change garden design with the season, this book is literally an encyclopedia of knowledge on plants and their requirements. It specifically aims to highlight plants that are suitable for different types of land and garden.
---
6.

Gorilla Grip Extra Thick Kneeling Pad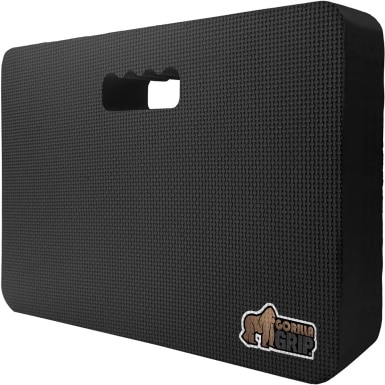 This kneeling mat is waterproof and extra thick, which makes it a comfortable and dry alternative to kneeling in the mud while weeding and tending the garden. It comes in a wide variety of colors and reduces the pain that comes from kneeling on hard ground. It even works on rocky and rough terrain.
---
7.

Folding Kneeling Mat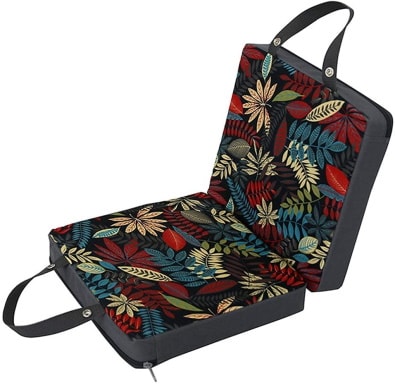 As good as the kneeling mat above is, it looks a little utilitarian. This folding kneeling mat is adorned with a natural plant design so there is no mistaking its intended purpose. It is a memory foam kneeler, so provides comfort, and it folds away for easy storage and mobility.
---
8.

Suede Gardening Gloves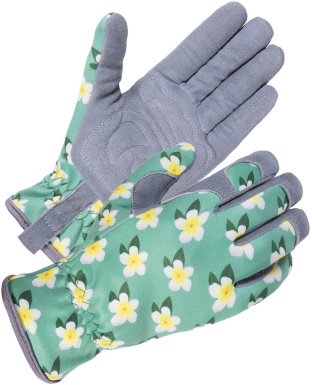 The leather suede gardening gloves, which come in various colors and sizes, have a leather suede palm that protects the hands while still allowing grip and object manipulation. The nylon back is waterproof and the wrists are elasticated so the gloves are easy to put on and take off.
---
9.

Bamboo Gardening Gloves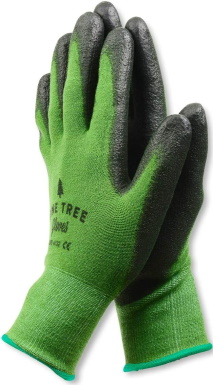 Bamboo gardening gloves offer almost as much protection as leather gloves but are less restrictive and allow more air to circulate so are less stifling. These abrasion resistance gloves have rubber palms to prevent cuts and injury with bamboo backs to allow air circulation and hand movement.
---
10.

83 Piece Gardening Tool Gift Set
This gardening tool gift set is a mammoth set consisting of 83 pieces. It includes a storage tote bag so that the recipient can easily carry their tools around the garden, and among the tools, you will find a trowel, hand rake, cultivator, spray bottle, seeder, and even 20 butterfly-shaped garden stakes.
---
11.

10 Piece Gardening Tool Set
It might not contain as many pieces, but the 10 piece gardening tool set makes up for that with a protective carry and storage case and great quality hand tools. It isn't bulked out with garden stakes, either. The tools have iron heads with anti-rust finish and the ergonomic handles have an attractive floral pattern.
---
12.

Sloggers Women's Waterproof Garden Ankle Boots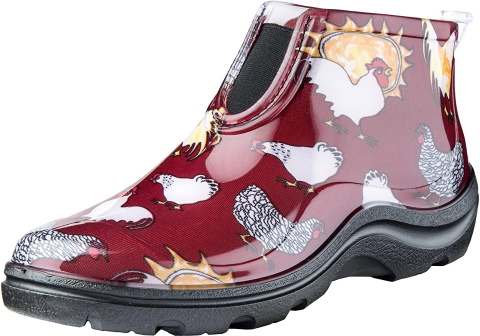 Gardening can quickly ruin a pair of good shoes while flimsy trainers can cause pain and injury to the feet and ankles. These waterproof garden ankle boots from Sloggers are 100% waterproof, made from recyclable material, and are also 100% recyclable. They're also comfy, protective, and feature a chicken motif on the red exterior.
---
13.

Women's Wellington Welly Boots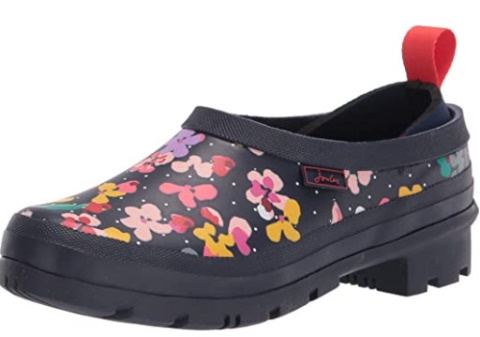 Another pair of gardening shoes, this time from Joules, these women's wellington welly boots are 100% rubber, including a rubber sole. They have a neoprene layer inside to prevent slipping and an extra thick insole for enhanced comfort. The welly boots also come with a choice of bugs, chickens, or blossom design.
---
14.

You're Never Too Old To Play In The Dirt T-Shirt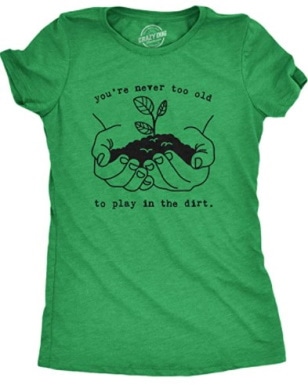 Gardening t-shirts are great for wearing in the garden, but they can also be worn at any time to show off a love of gardening. This t-shirt, which comes in green or gray, includes the slogan "you're never too old to play in the dirt" and makes a great gift for birthdays, Christmas, or any celebration, and is designed for comfort. It's also machine washable.
---
15.

Crazy Plant Lady T-Shirt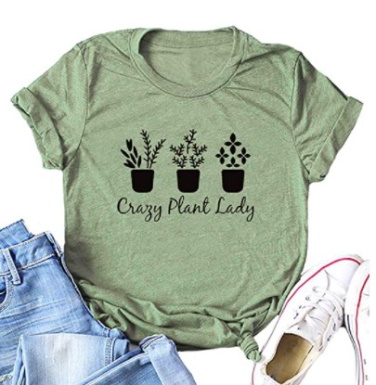 Available in sizes from small to XX-Large, with short or long sleeves, and in a choice of colors, the "crazy plant lady" t-shirt is another great clothing gift for the gardener in your life. This one does need hand washing and may not be best for wearing while gardening.
---
16.

Leaf Motif Garden Apron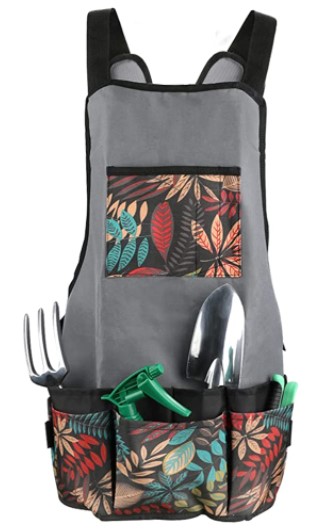 A garden apron is a convenient and handy way to carry gardening tools and accessories while working in the flower beds and it may prove to be an item that the recipient didn't know they needed until they had one. Made from Oxford cloth, this leaf motif apron is very hardwearing, and it has multiple pockets of different sizes that can hold everything from seed packets to trowels.
---
17.

Canvas Gardening Apron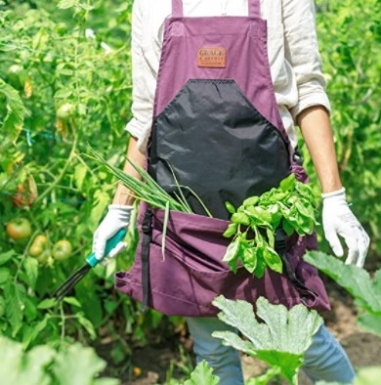 The canvas gardening apron comes in a choice of two colors, aptly named aubergine or coriander, and it has a canvas lining and Polyester Oxford outer. It is easy to clean, flexible to wear, and has supporting straps to ensure that it sits comfortably and snugly on the wearer.
---
18.

Ponytail Sun Hat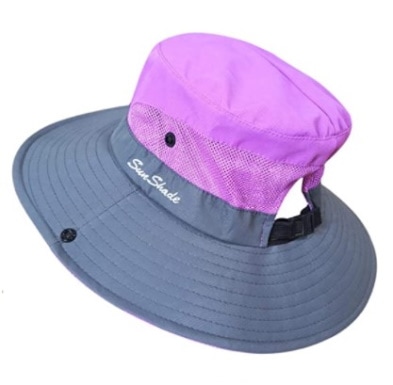 Gardening in the sun can be a pleasurable and relaxing experience, but you need to protect your head from the sun while staying cool and comfortable. The ponytail sun hat offers UV protection and has a mesh screen that allows air to circulate around the head, therefore keeping the wearer cool while they work. The drawstring means that the hat can be firmly attached around the head so it stays in place, even on windy days.
---
19.

Wide Brim Braided Sun Hat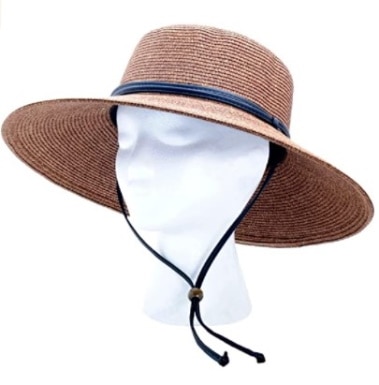 The wide brim braided sun hat also has a lanyard that ensures the hat stays on in the wind, and it offers protection from the sun. An internal band means that it is snug and secure while being worn, and it looks stylish, too.
---
20.

Plants Get Me Socks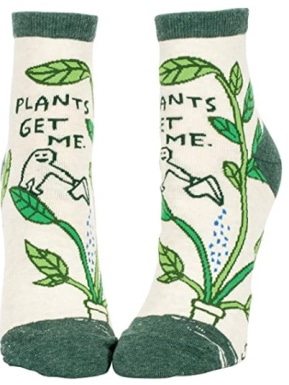 As well as having rugged shoes and a protective hat, keen gardeners know the importance of decent socks. Soil seemingly gets everywhere, and these gardening socks are machine washable. They are also made from a blend of cotton, nylon, and spandex, so they fit snugly and are comfortable to wear while featuring a quirky gardening design.
---
21.

Gardening Pun Socks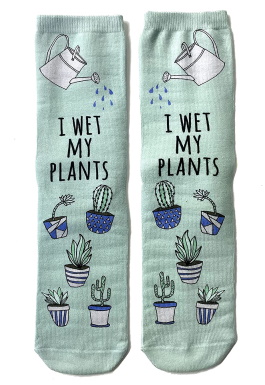 These socks are 97% polyester and 3% spandex. The spandex means that the socks will stretch and fit around your shoe, and they fit virtually any size women's shoe. There is a range of puns available as designs, including the "I WET MY PLANTS" socks.
---
22.

Garden Kneeler Seat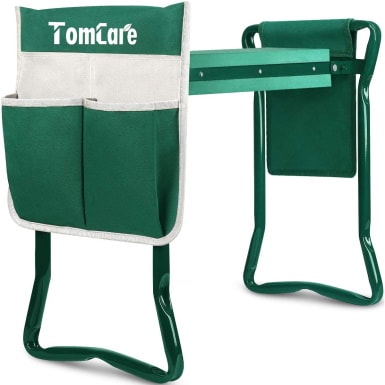 The garden kneeler seat takes the idea of a kneeling pad and takes it even further. It includes a metal frame that can be placed above the kneeler and used by the recipient to raise themselves up and down, or the kneeler can be placed at the top of the frame and used as a stool for pruning and deadheading in comfort. There is also a tool bag that sits over one end of the frame so there's no need to keep heading to the shed and back for tools.
---
23.

Solar Garden Stake Lights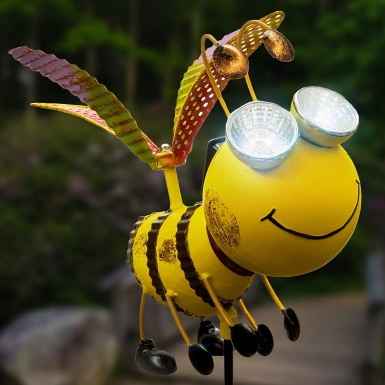 Garden stakes are functional. They can be used to tie up or train plants and they can also be used for identification and location. These solar garden stake lights are shaped like a bee and feature solar lights as eyes so they really are multifunctional and great looking.
---
24.

Garden Gnome Statue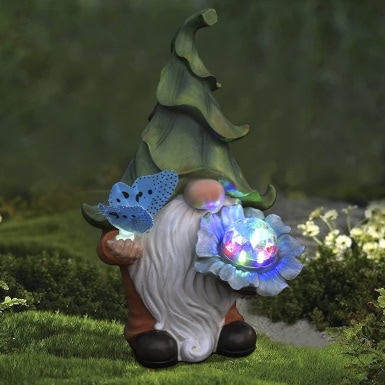 Garden gnomes don't have to look like they stepped out of the 1980s, unless you want them to, of course. This garden gnome statue is one of a range of resin statues. This one holds a magic orb, that is lit with solar lights, and a butterfly. It's quirky, it's fun, and it's an attractive gift for a garden lover.
---
25.

Gardening Tote Bag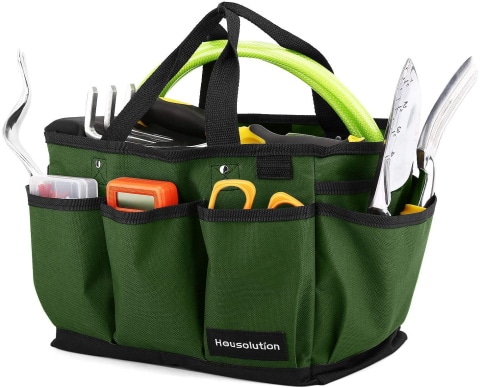 The gardening tote bag is made from durable polyester and as well as a central bag section, it has multiple pockets around the outside that are ideal for holding tools like trowels and hand forks. It comes in two sizes and is built to last.
---
26.

Garden Tools Bucket Bag
The garden tools bucket bag is made from thick canvas which is tear-resistant and has a 5-gallon carrying capacity so it can be used to ship everything from tools and seeds to plants around the garden. It also has external pockets, which are especially beneficial because they prevent the recipient from having to root through a large collection of tools to find the one they use most often.
---
27.

Tempest Weather System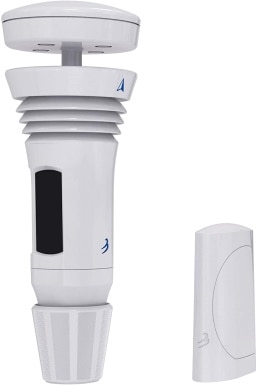 The Tempest Weather System is a somewhat extravagant gift and unnecessary for a lot of gardeners, but it is ideal for those gadget-loving, smart home equipped, garden lovers. It can measure everything about the weather including rainfall, UV level, heat, barometric pressure, and even lightning strikes. It can also connect to smart home systems such as automatic sprinklers and feeding systems so if it's a particularly dry day, plants can be given extra water.
---
28.

Hori Hori Tool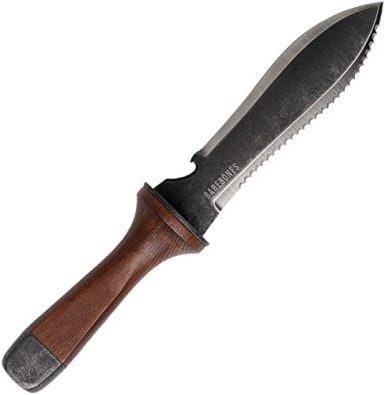 The Hori Hori tool originates in Japan, where Hori Hori roughly means dig dig. The multitool can be used for digging, cutting, sawing, trenching, and even opening bottles. Rather than buying a gardening tool gift set, you can buy a single tool that does everything and does it with ease thanks to a heat-treated stainless steel blade and walnut handle.
---
29.

Survival Seed Kit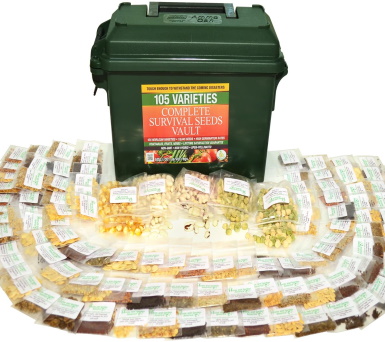 The survival seed kit is a collection of nearly 20,000 seeds of more than 100 varieties. The seeds include vegetables, fruits, and herbs, and they come in a 30 cal ammo box to ensure that they will survive almost any kind of apocalypse. Ideal for the prepper in your life or just as a thoughtful gift for the gardener that wants to become more self-sufficient.
---
30.

Bamboo Plant Labels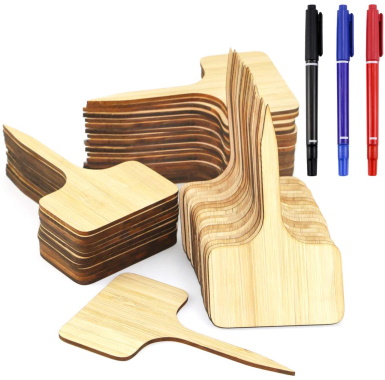 There are probably more annoying things than having new plants pop out of the soil that you've forgotten about, or failing to be able to identify which plants are which in your garden, but it is still quite irritating when it happens. These bamboo plant labels mean that the gift recipient won't have to suffer the same irritation. As well as 100 bamboo labels, the kit also includes 3 marker pens.

Conclusion: Gardening Gifts For Her
Whether you're buying for your wife, girlfriend, mother, daughter, or friend, gardening gifts are ideal for the garden lover and keen horticulturist in your life. Hopefully, the 30 gift ideas above have provided some inspiration to help you find the perfect present.
---
Featured Image Credit: PhotographyByMK, Shutterstock