26 Unforgettable DIY Gift Ideas for Friends You Can Make Today (With Pictures)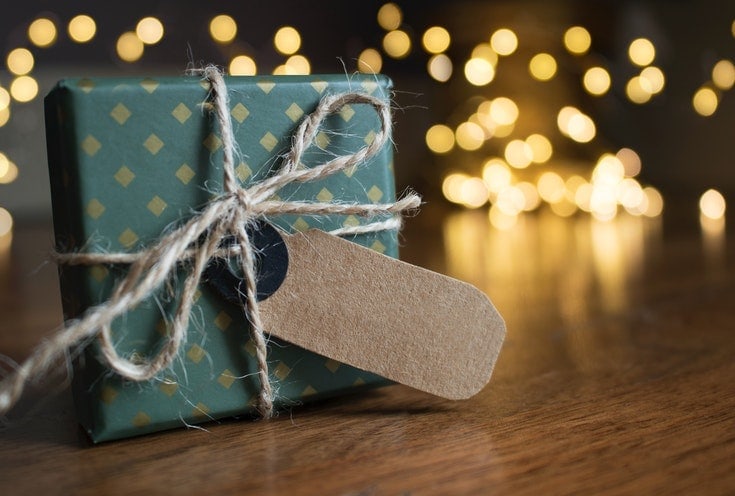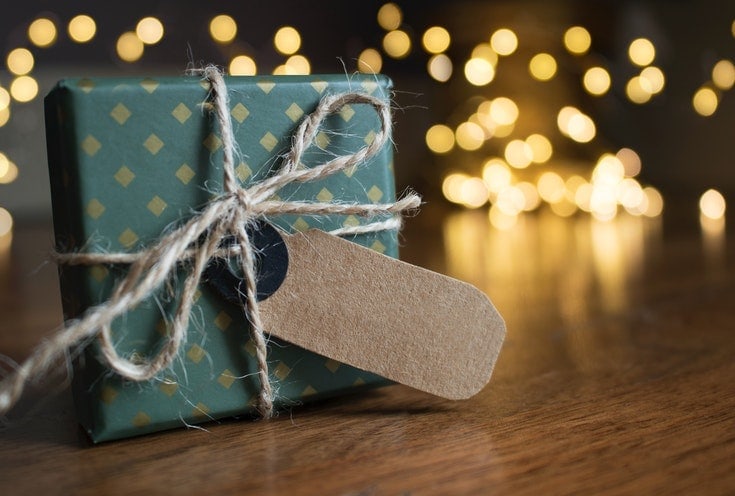 Buying a gift for a person you care about can be a daunting task. How much should you spend? What if they don't even like the gift you picked out? Will they even use this gift? Luckily, if you are proficient in some DIY skills and have a few tools and a bit of imagination, you can build a gift that your friend is guaranteed to love and cherish.
The following 26 ideas will teach you how to make DIY gifts for your friends that are unique, useful, and interesting. Anyone would feel special being gifted an item that you truly put some thought, time, and effort into. And with gifts like these, you can be certain that whoever receives it will cherish the thought behind it and the time you spent making something that they're sure to use many times in the future; giving thought to the one who made the gift each time.

The 26 Unforgettable DIY Gift Ideas for Friends
1.

Scented Mason Jar Candles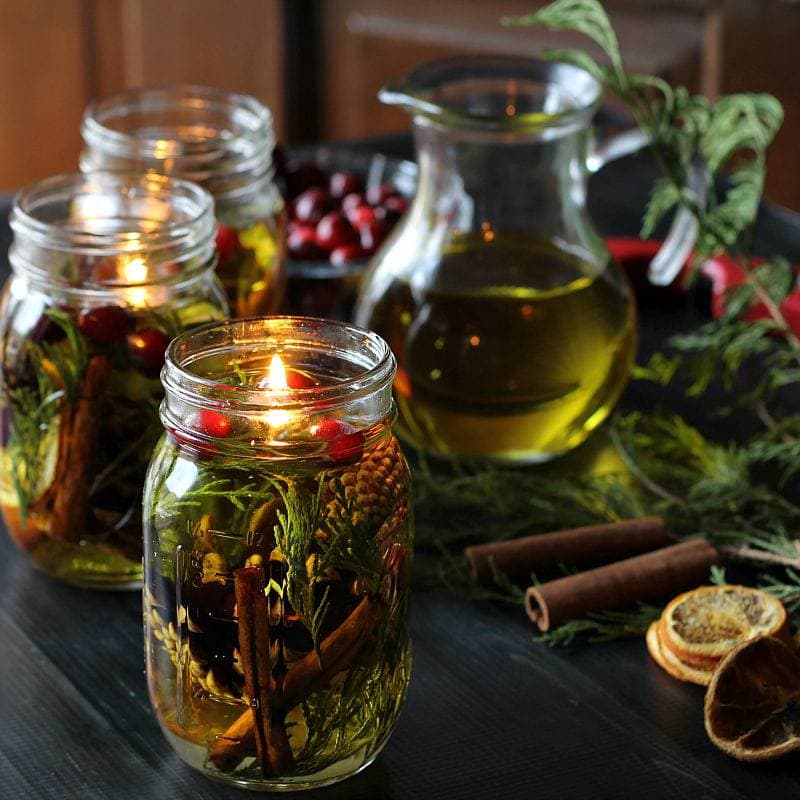 People love candles, and these DIY candles will help any home smell amazing. Plus, you can experiment with including different items in your candles to create unique appearances and aromas. They're easy to make, but they're not a gift your friends will soon forget.
---
2.

Woodsy Beard Oil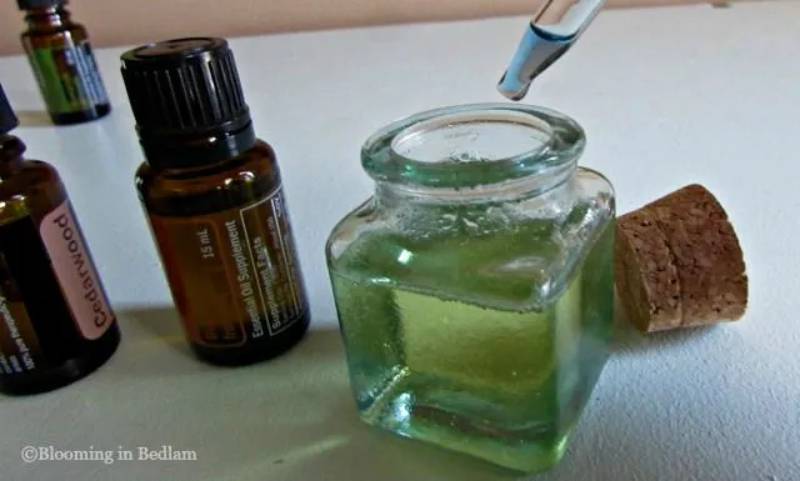 This gift isn't great for everyone, but it's perfect for anyone with a beard that you want to take care of. Of course, it almost makes a great gag gift for your friend who really wants to grow a beard but can't quite make it happen!
---
3.

Industrial Watch Holder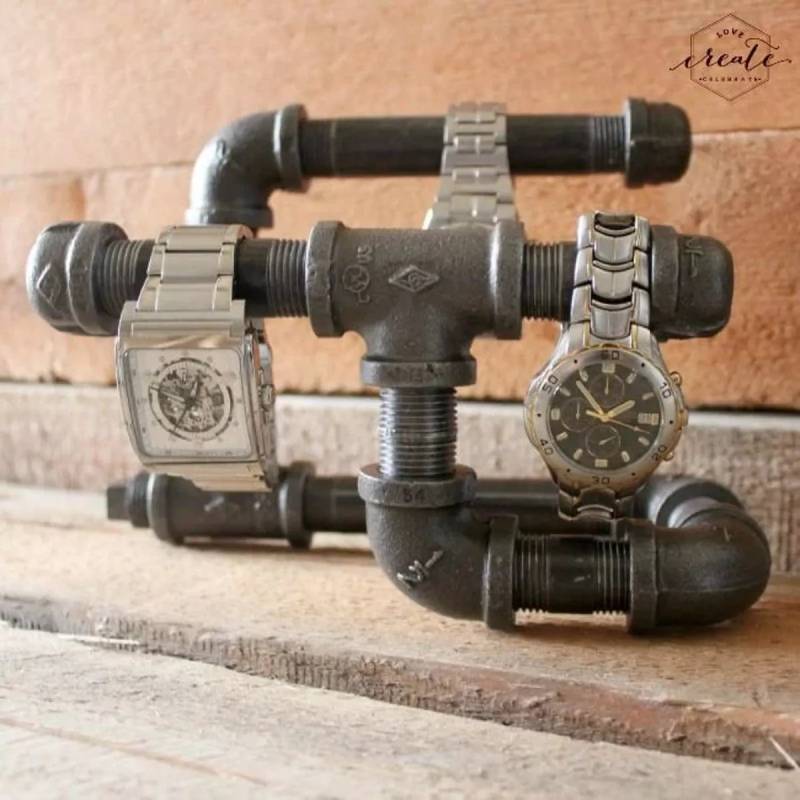 If you've got a friend who collects watches, then a watch holder is always a welcome gift. This one is in the industrial or steampunk style, but there are many ways to make a watch holder that your friend is sure to love. You can try to make one out of copper pipe or wood instead.
---
4.

Framed Scrabble Art
The great thing about making scrabble art is that you can spell out any words you want, allowing you to create a special message for someone who matters to you. And the message will be clear as day, in a beautiful picture frame that will make a great addition to any wall.
---
5.

Wooden Beer Caddy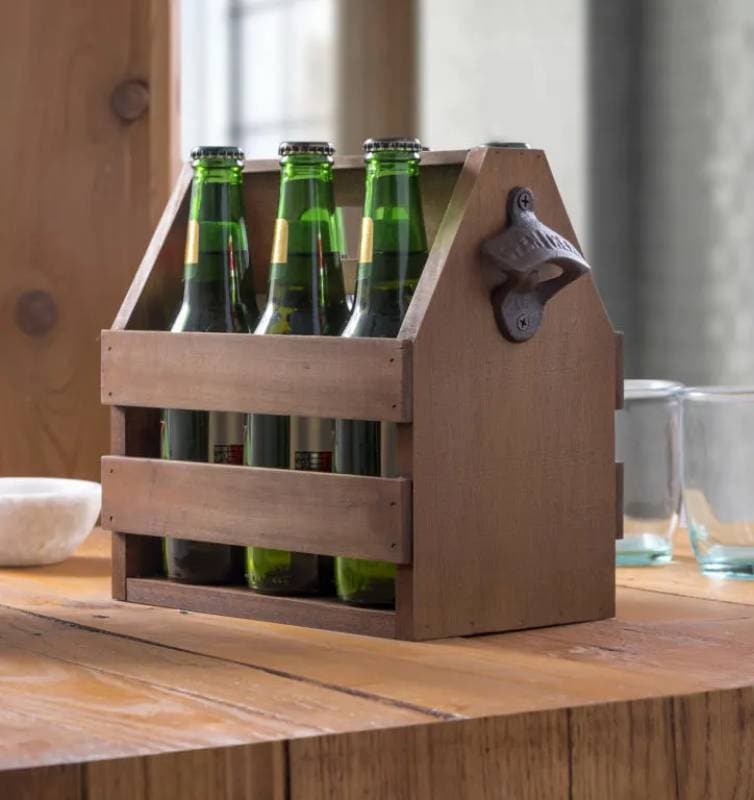 For your beer-loving buddy, this beer caddy will help them transport their beer in safety; meaning without breaking any bottles. And you can even attach a bottle opener on the side so they never find themselves with no way to open their beer!
---
6.

Firewood Caddy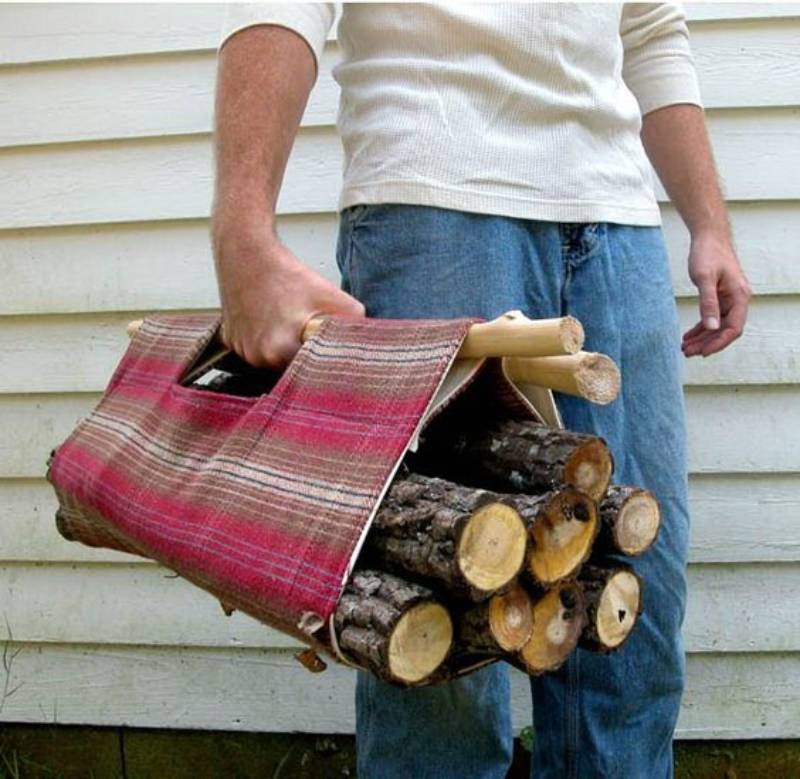 If you've got friends or loved ones who often have the fire lit, this firewood carrier will offer them an easier way to bring each load inside. No more bark and splinters covering the front of their shirts. With this carrier, it takes just one hand to comfortably carry a whole pile of logs.
---
7.

Personalized Printed Candles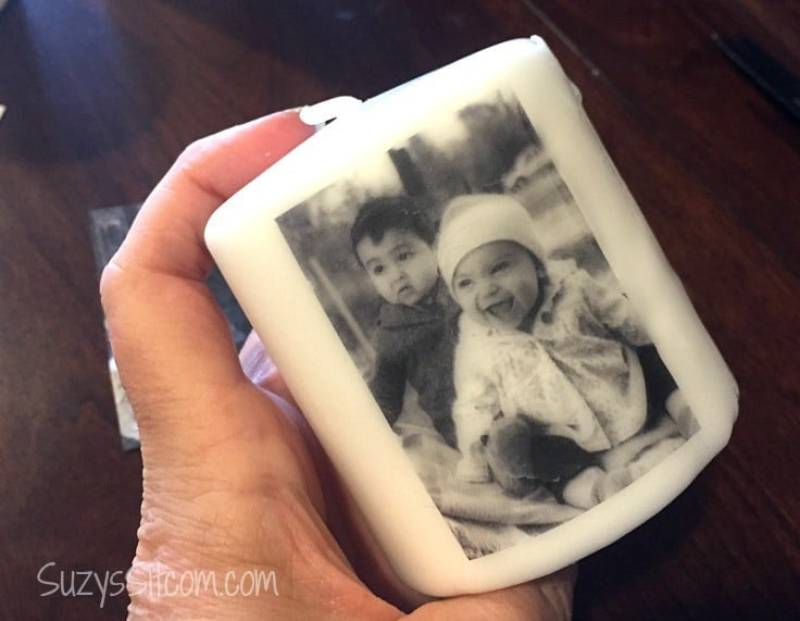 With these personalized printed candles, you can commemorate a moment in time, and turn it into burnable, scented art. It's great for baby showers, birthdays, mother's day, valentine's day, and more.
---
8.

Mega Jenga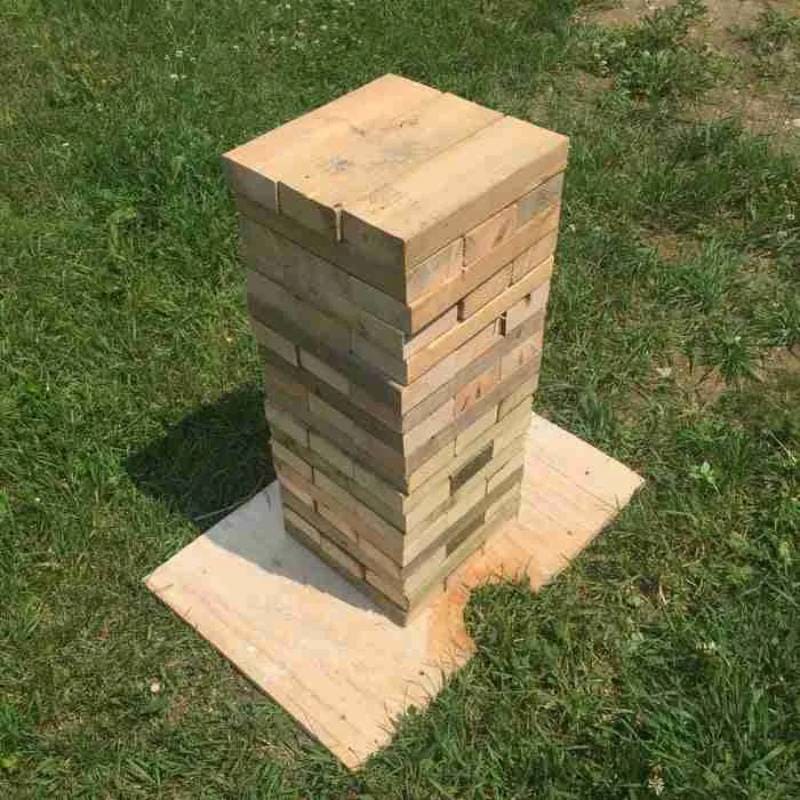 Here's a gift that will definitely see some use! If you've never played mega Jenga before, you don't know what you're missing out on. But it's guaranteed that if these are pulled out during a party or get together, things are about to get a lot louder!
---
9.

Homemade Shave Butter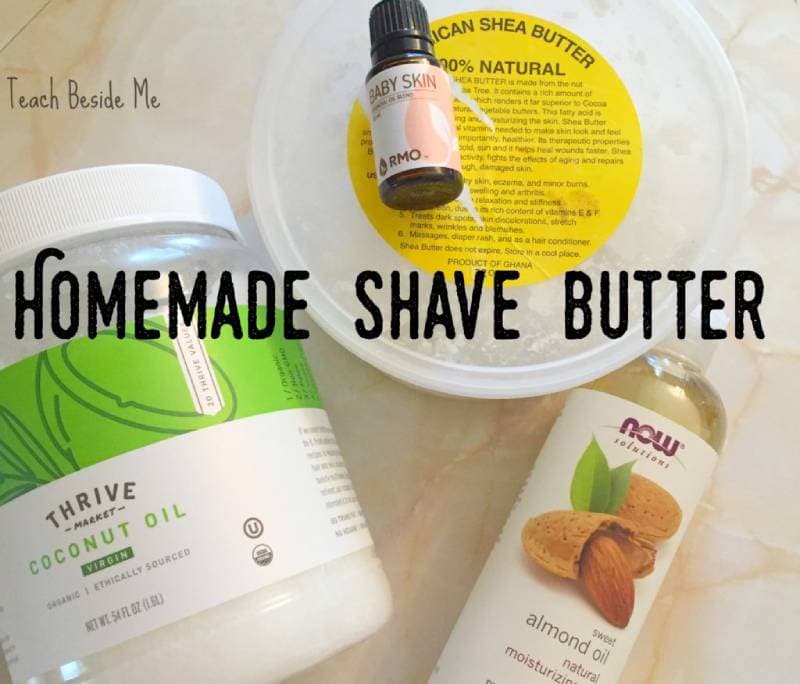 This homemade shave butter takes shaving to a new level, adding a dose of luxury that most people never realized they were in need of. And it's a perfect gift for people of any gender, as it can be used on faces, heads, legs, chests, and anywhere else you're growing hair.
---
10.

Bottlecap Fishing Lures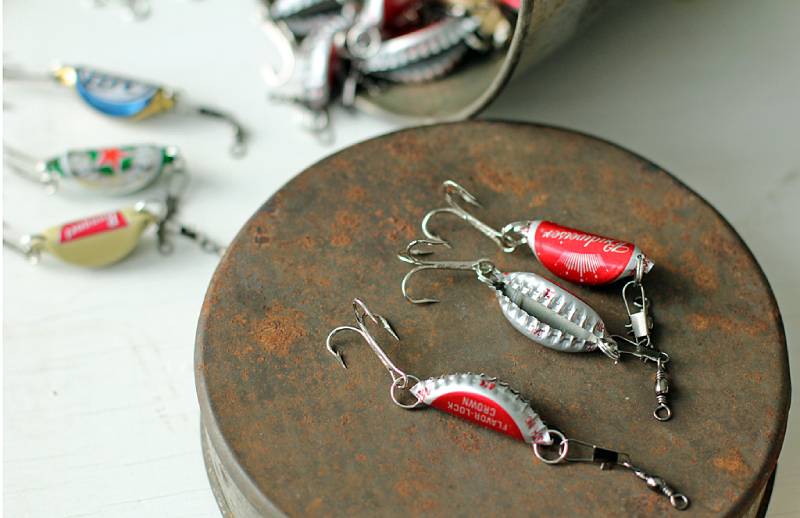 Fishing lures seem to cost far more than they should, and unfortunately, you always need more fishing lures! They're just so easy to lose when they get hooked on a piece of underwater foliage. But lures don't have to be extravagant or expensive, they just have to be flashy, which is why these bottlecap fishing lures make the perfect gift for any of your friends who love to fish.
---
11.

Citronella Torches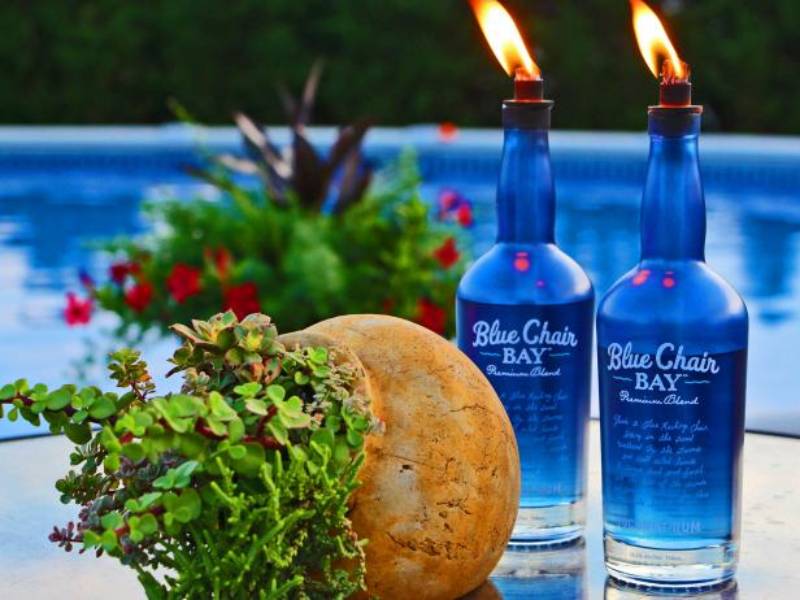 For all your friends who love to drink on the back porch, these citronella torches can be made from their favorite booze bottles and will help to keep the bugs at bay on those evenings while they're out there enjoying the fresh breeze and a nice drink.
---
12.

Liquor Dispenser
There are many ways for you to create a custom liquor dispenser for the party animals and drinkers that you call friends. You can craft them from pipe or wood, and since they'll see regular use, they'll only be forgotten about when the bottle is empty.
---
13.

Mason Jar Succulents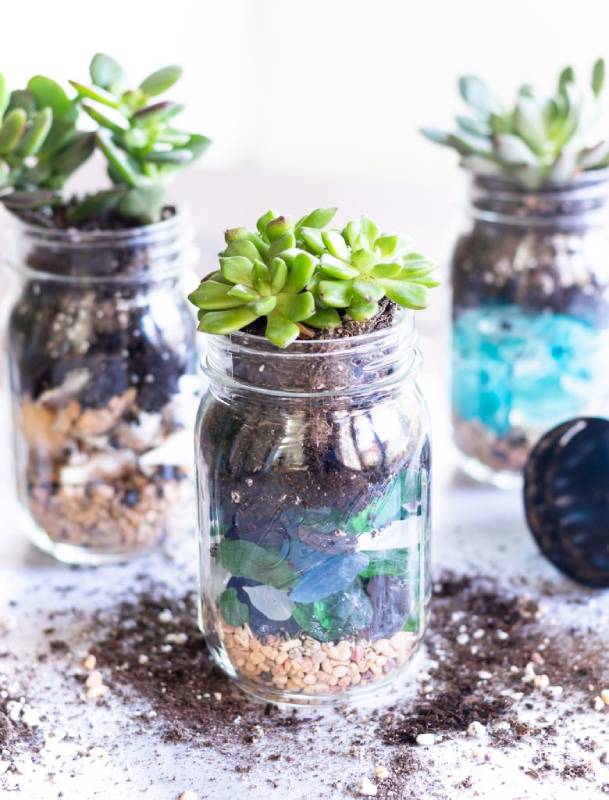 You'll probably make these mason jar succulents for a different type of friend than you'd build the liquor dispensers for, but they're still good friends, nonetheless. These are cute little mason jar containers that each house a single succulent, but how you decorate the mason jars is up to you.
---
14.

Coat Rack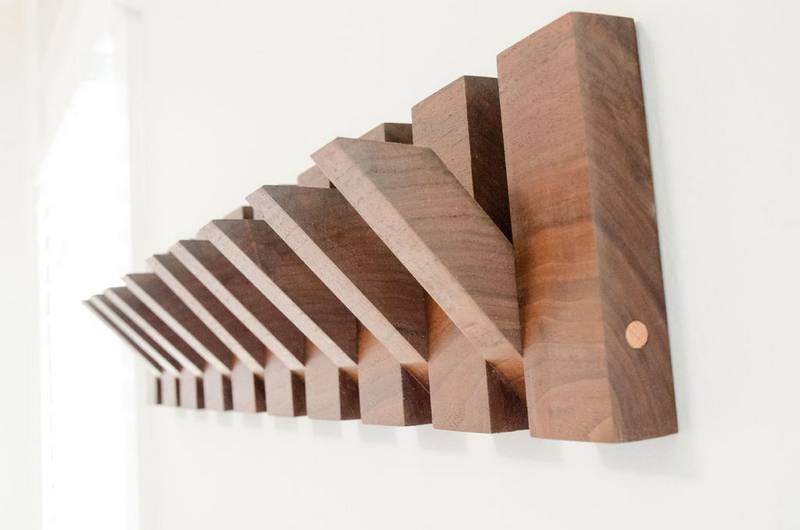 Everyone uses coats, and this is a gift that will really allow you to express your creativity by building it and finishing it in whatever way you can imagine. This is just one example, but you can find many more with a simple search, or you can come up with a design that's entirely your own.
---
15.

Standing Wine Rack
Not everyone has wall space to mount a wine rack, but you can easily adapt and make a standing wine rack instead. Again, this can be customized to hold as many or as few bottles as suits the person you're making it for, and you can finish it in any color and in any style.
---
16.

Wine Bottle Stoppers
If a wine rack is too big of a gift for the wine drinker in your life, then try these wine bottle stoppers instead. They're small and can be made in many different ways. Or, you can give them with the wine rack since they'll obviously be needed!
---
17.

Beer Bouquet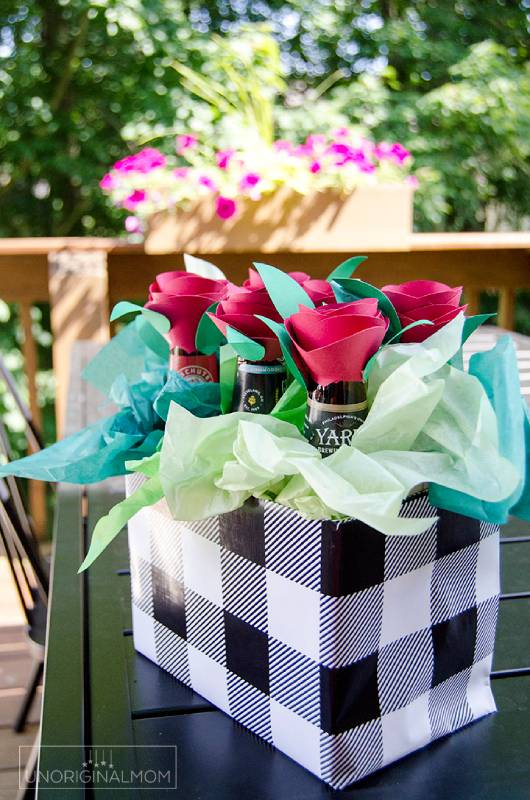 This beer bouquet is an adorable way to give someone a festive present that's more than it first appears to be.
---
18.

Custom Scrabble Coasters
The custom scrabble gifts are always a great DIY choice since they're so easy to customize. You can make each one special for a specific friend, with messages that suit that person's personality. These coasters are just one of many ways to incorporate scrabble letters into a DIY gift to really send a special message.
---
19.

Rope Lamp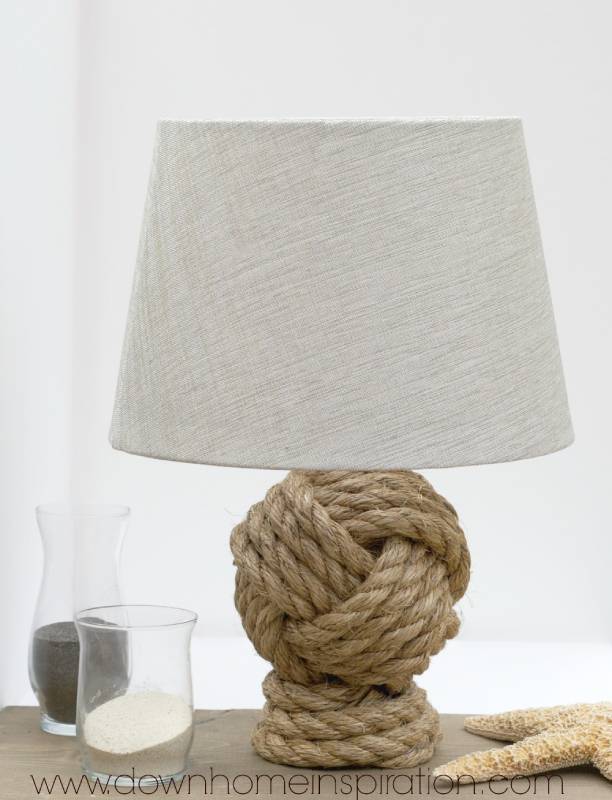 Looking for a gift that seems far more expensive than it was? Try making this rope lamp. It's designed to look just like a very expensive lamp, but it won't cost you much more than your time to make. And anyone who knows you made it will be impressed that you created something that looks so pro!
---
20.

Soap on a Rope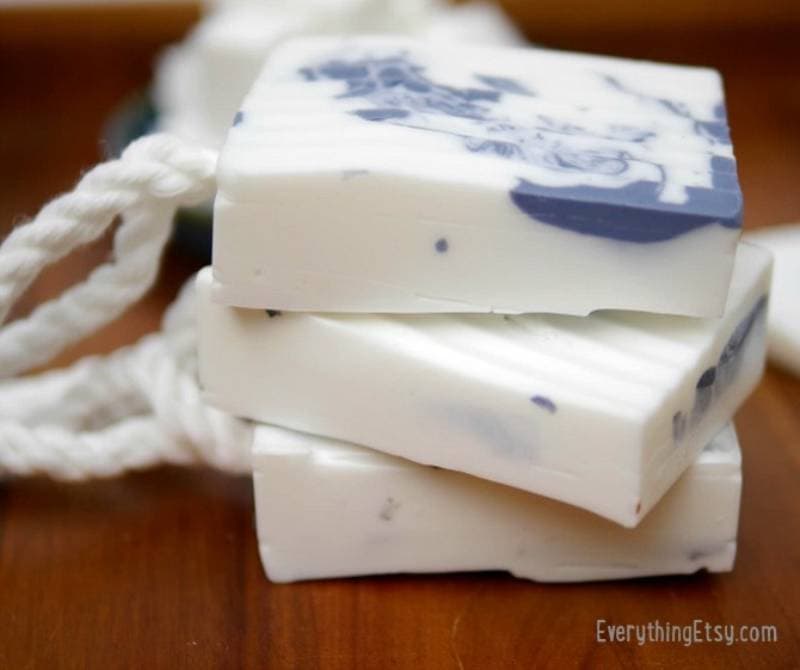 This soap on a rope smells great and makes your skin feel even better. It's an easy to make gift that anyone in your life will appreciate once they put it to use.
---
21.

Hanging Mountain Art
You can easily make hanging mountain art out of scrap wood. The best part is that there are many styles of mountain wall art out there to get inspiration from. Some of them even have lights illuminating the mountains from behind, adding an extra depth to an already incredible work of art.
---
22.

Bacon Infused Whiskey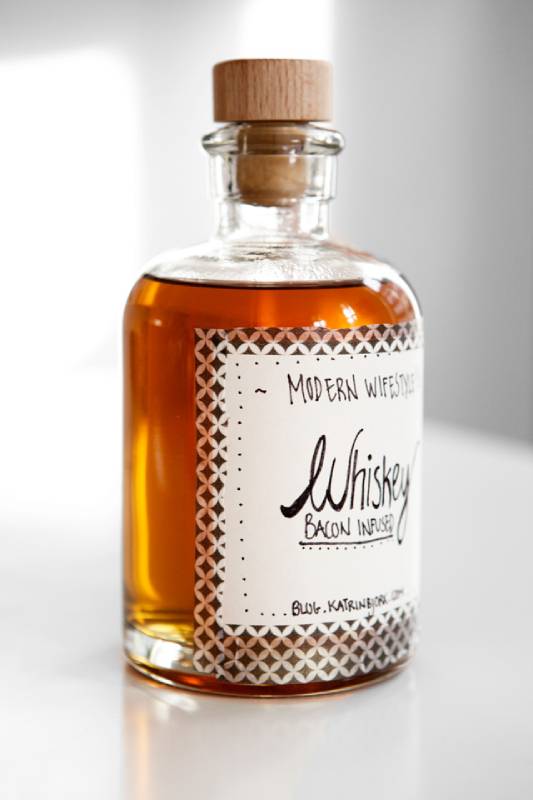 It seems like we're putting bacon in everything these days, but if it's good, then why not? This bacon-infused whiskey is a special treat you can infuse yourself and give to anyone on your friends list who loves to eat, drink, and be merry all at the same time.
---
23.

Cornhole Boards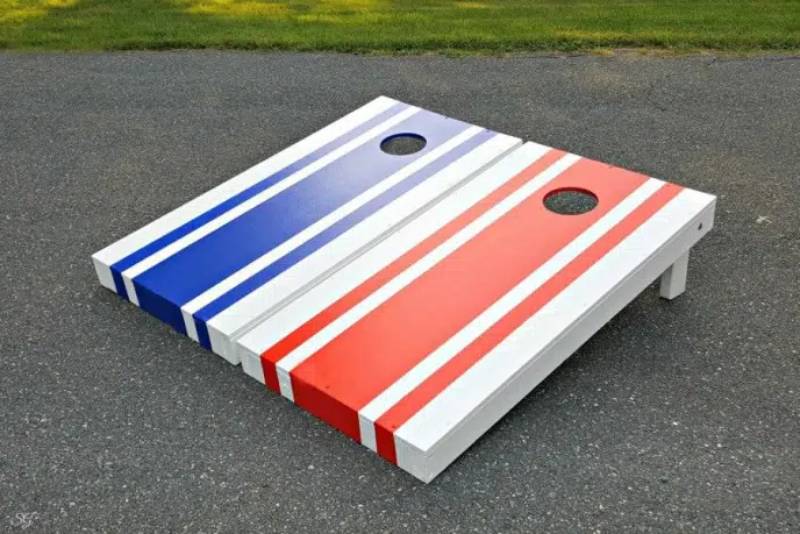 Gifts that see a lot of use are the best types of gifts to give. These cornhole boards are perfect for the person who likes to throw outdoor get-togethers. With these eye-catching cornhole boards outside, people will always bring it up and they'll get used all the time.
Related Read: What Is the Best Wood for Cornhole Boards? What You Need To Know!
---
24.

Personalized or Themed Pillowcases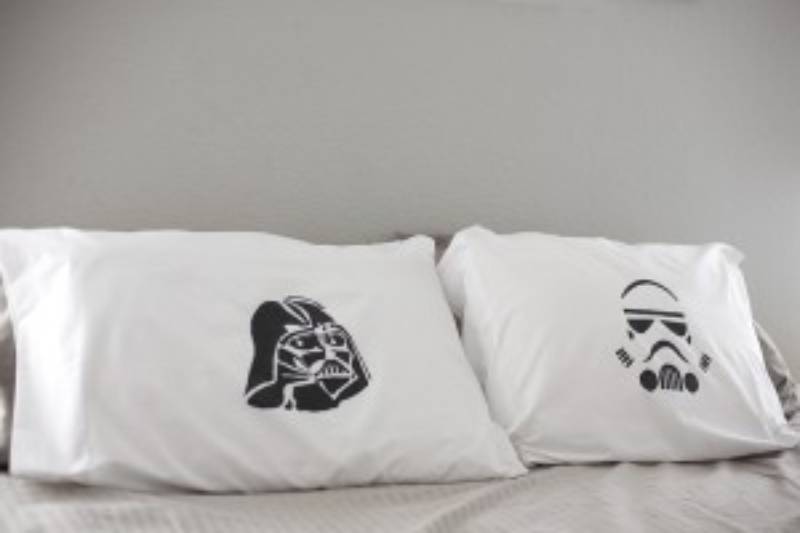 What's great about a gift like this is that you can make it however you prefer. You can use a themed design like a favorite movie or sports team. Alternatively, you can make it with a nice message, or a photograph of a loved one or cherished memory together.
---
25.

Stack of Lumber Dresser Drawers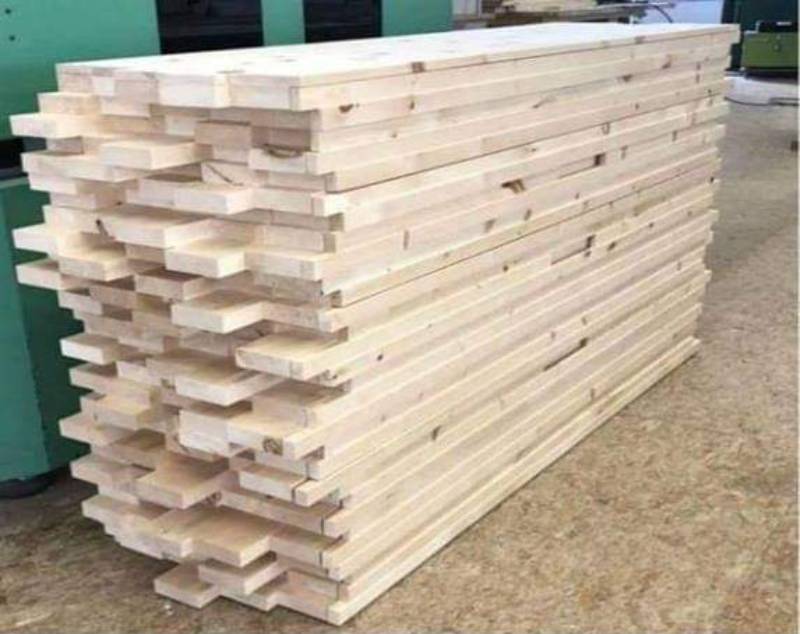 Do you have a paranoid friend who always likes to keep everything hidden? Or maybe a friend who has an unfinished room in the home on purpose? If so, this dresser that looks like a stack of lumber is one of the coolest gifts you could give. It's definitely an undertaking to build though, so you better have some serious skills.
---
26.

The Chair of Death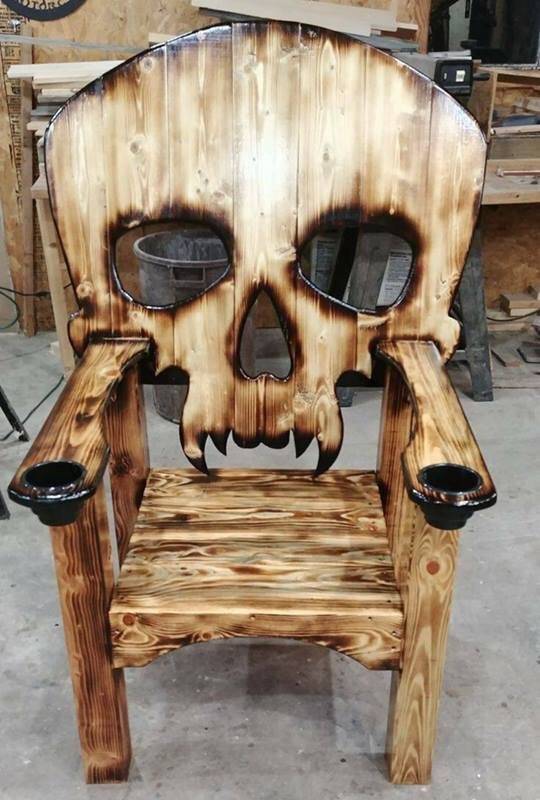 This has to be the hardest project on this list. If you have the skills to make an incredible chair like this, kudos to you. You probably wouldn't want to give it away to anyone but a loved one, but it would certainly be an unforgettable gift.

Conclusion
Sure, you could go and pick out a special gift to purchase for your friend. But that's what everyone else does. If you truly want your gift to stand out and become a memorable and cherished item, then put your creativity and crafty skills to work, and create something unique by learning how to make a DIY gift for friends that they will use and love for a long time coming. We've given you 50 great ideas to get you started. Feel free to change and reinterpret these ideas to suit your needs and skills, not to mention your friend's unique tastes!
---
Featured Image Credit: Thais Araujo, Pexels