25 Gift Ideas for the Mechanic in Your Life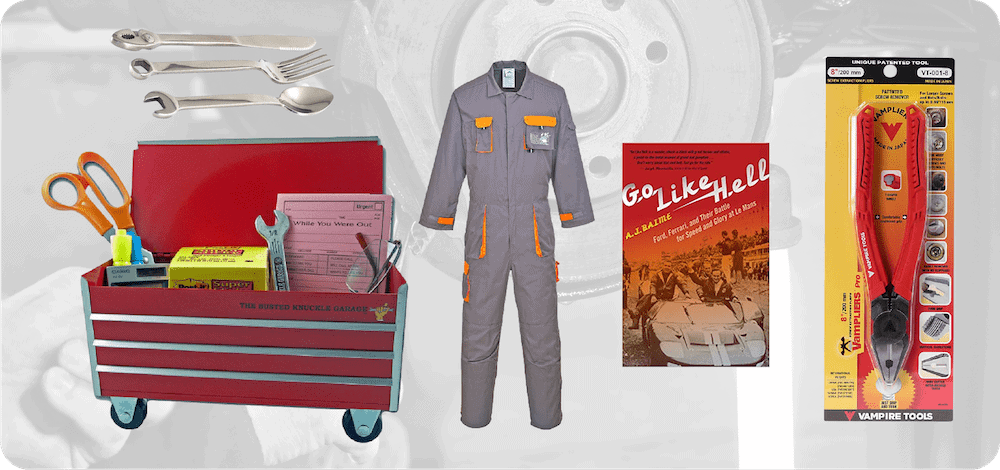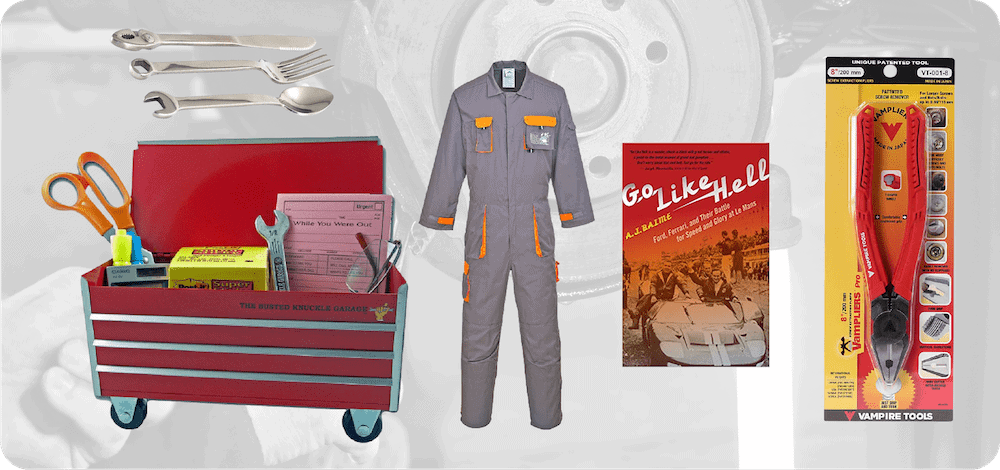 It's the most wonderful time of the year! That time of the year when we are faced with the challenges of finding the perfect gifts for our loved ones. Namely, the mechanic in our life—the one who enjoys the latest gadgets and unique gifts.
Well, we have comprised a comprehensive list of current go-to gifts that will surely surprise the man or woman who always enjoys the latest and greatest product. We've done extensive research and hope that the items we've listed will excite you—you may even be able to complete your Christmas gift list and not have to check it twice!

The 25 Gift Ideas for the Mechanic in Your Life
1.

Craftsman 230-Piece Mechanics Tool Set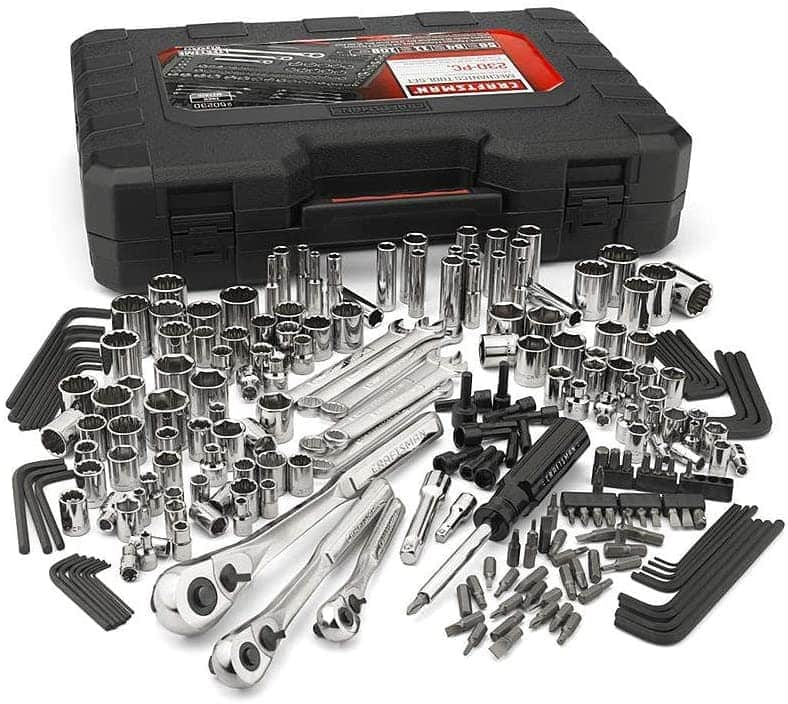 This is surely the way to a mechanic's heart is through his tools. Craftsman has always been associated with quality, and this 230-piece toolset is indicative of that. It contains both metric and US sizes, and will surely satisfy all of the needs of the true mechanic.
---
2.

Personalized Automobile Cars Mechanic Name Art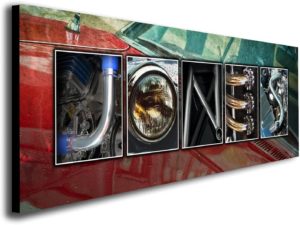 Here is a creative gift that will surely grace your mechanic's home, office, or shop. They will appreciate the personal touch and thought you put into finding them this unique gift. This piece of art will surely be a conversation starter!
---
3.

Portwest Unisex Protective Coverall
A great pair of coveralls is always on the list for a mechanic; especially one that is stylish and offers full-coverage protection. Multiple pockets and one-touch fastening for cuff and hem adjustments make these coveralls a great buy. Best of all, they come in both men's and women's sizes, so they will cover several people on your gift list.
---
4.

Shiatsu Back Shoulder and Neck Massager with Heat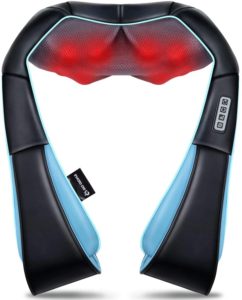 We all love to get those gift cards for massages, well this is like giving a personal neck and back massage to your favorite person. It comes complete with eight deep tissue modes for various massages, infrared heat, and a variable three-speed control. This will surely take the stress away after a long day at the shop.
---
5.

Vampliers

Here is a great gadget that should be found in everyone's toolbox. It is able to make light work of those complicated screws and bolts that every mechanic runs into.
---
6.

Torin Big Red Rolling Pneumatic Creeper/Shop Seat
So, here is a gift that will truly help a mechanic take a load off of their feet. The pneumatic stool with tool tray will let them creep around their shop and work on those prized possessions with all of their tools close at hand.
---
7.

Pro-Lift Grey 36″ Z-Creeper Seat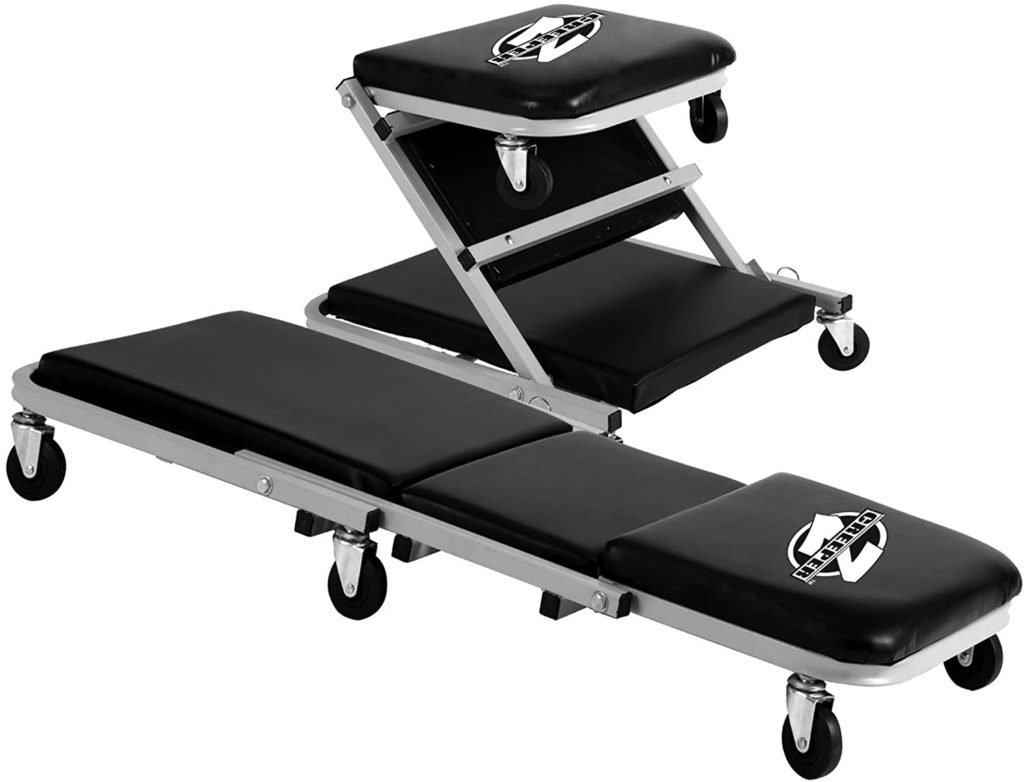 Here is another great product that should top your list. A convertible that will easily start as a creeper and switch to a seat with the removal of a pin. The thick padded cushions are just added addition for the comfort of the mechanic.
---
8.

A Coffee/Tea Mug That Looks Like a Tire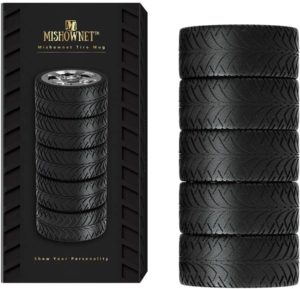 Every good mechanic loves their morning coffee, and this coffee or tea mug will be an office favorite. It has small tires stacked up around the mug and a leak-proof lid, so it can be toted around the shop without any spillage. Great for both hot or cold drinks!
---
9.

LED Work Lights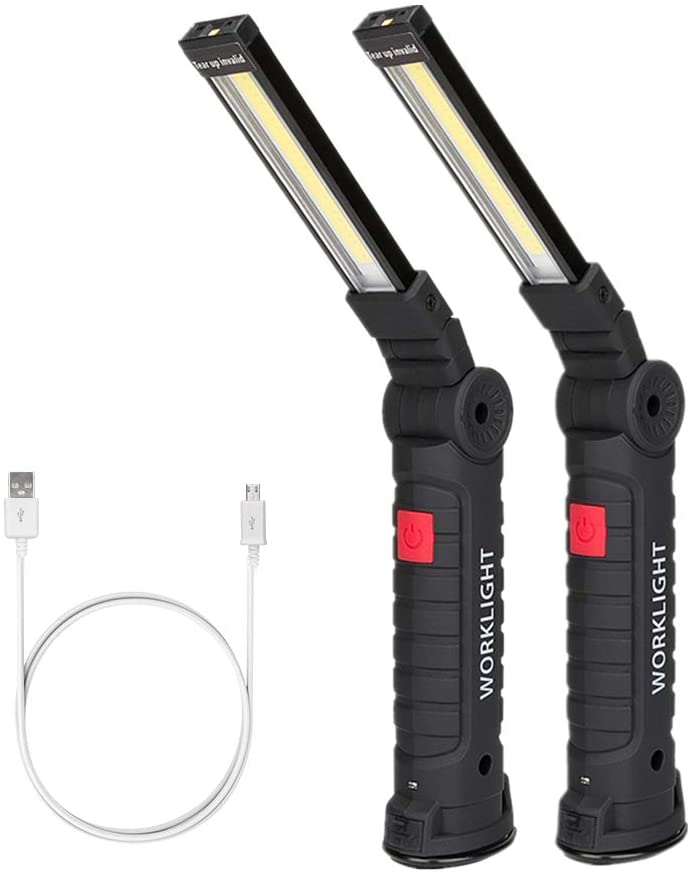 Well, here is something to shed some light on the subject—or better yet, the job at hand. These LED lights are rechargeable and able to be twisted and bent so they will light anything up. The perfect gift to light up someone's day!
---
10.

Industrial-Grade Wet Wipes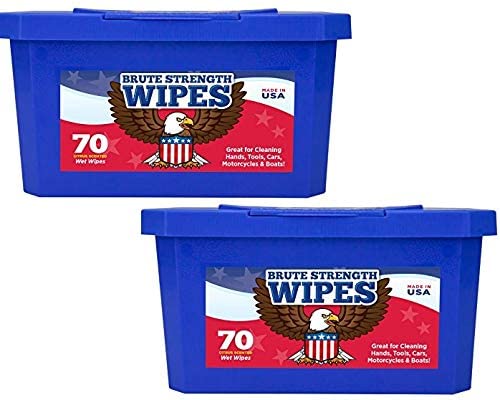 All mechanics need to have a go to when they need get those greasy hands clean. Shop towels that sooth the skin, as well as remove the grease, will go a long way to show you care.
---
11.

Mini 3-Piece Silverware Cutlery Set Knife Fork & Spoon Handyman Tools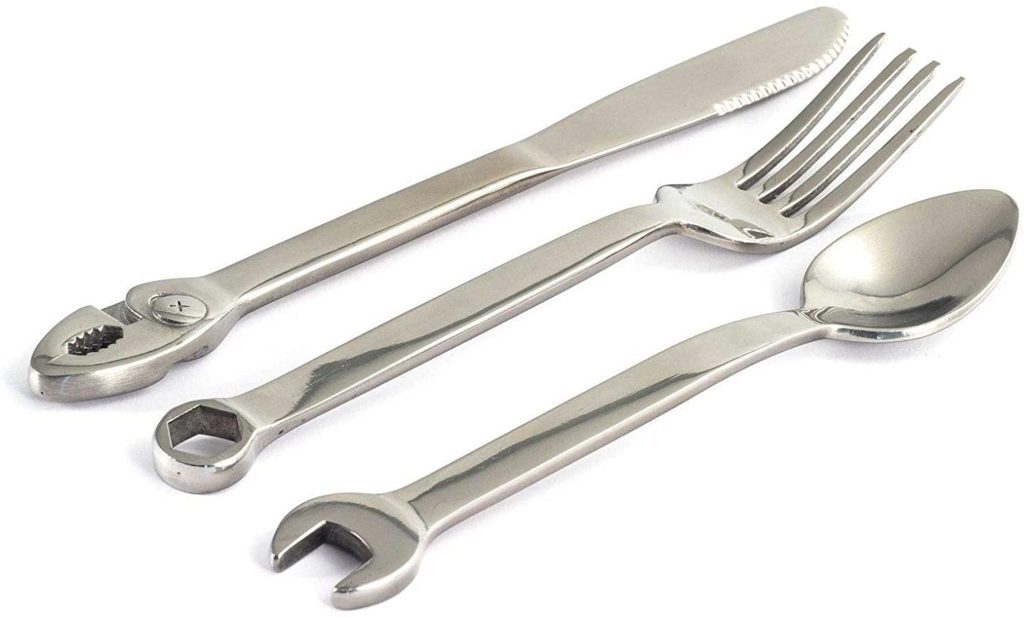 A set of handyman tools will make sure your mechanic is always ready to fix what needs fixing, and eat when the time is right. They will always be ready for anything. This stainless steel cutlery set is a must for their wishlist.
---
12.

OCM Premium Magnetic Fender Cover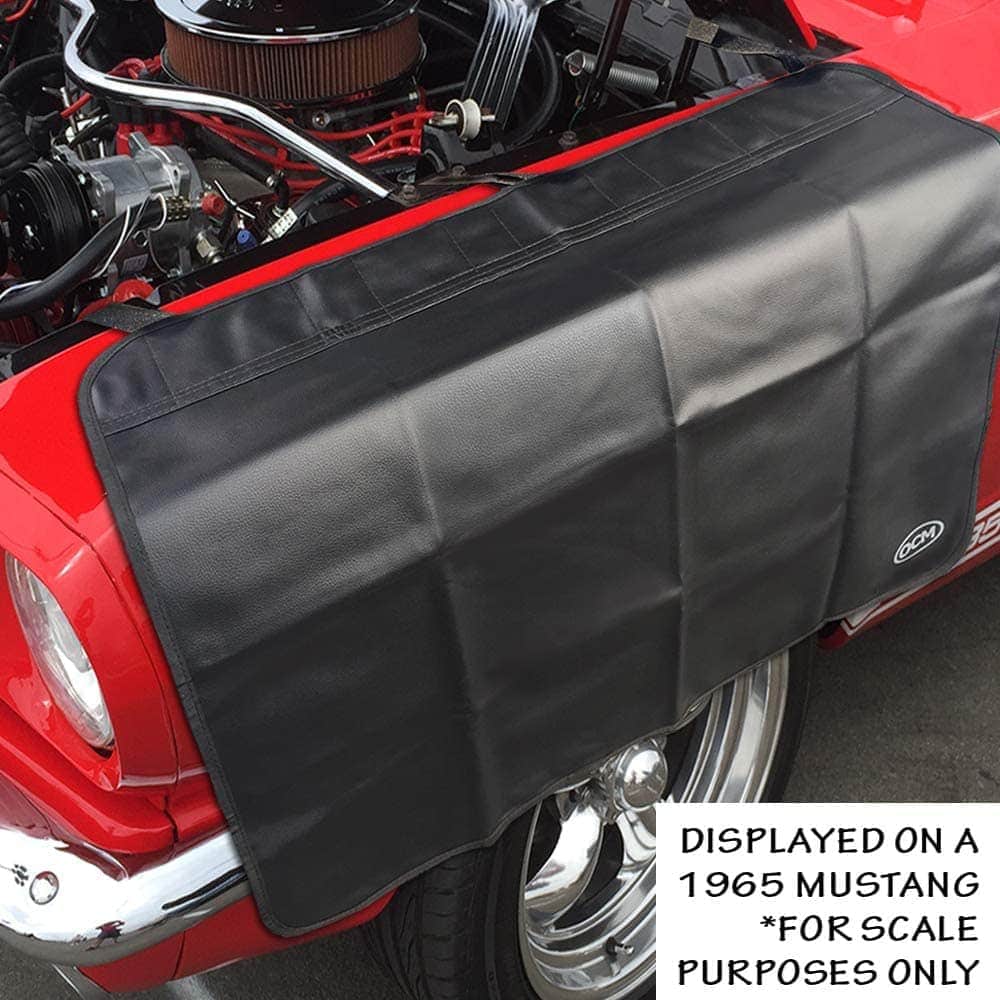 Mechanics like to keep their workplace clean and the car cleaner. What better way to do that than to use this fender cover? The puncture resistant vinyl on one side and scratch resistant cloth on the backside will keep the car free from dings and scratches.
---
13.

Auto Mechanic T-Shirt
A t-shirt always goes over well, especially when it says exactly what the wearer is thinking. A mechanic always likes talking car shop, especially when others are willing to listen. Consider this the perfect gift for the man or woman who knows their way around a car.
---
14.

Go Like Hell: Ford, Ferrari, and Their Battle for Speed and Glory at Le Mans Paperback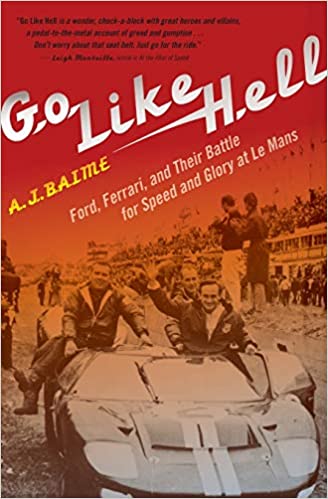 For the avid car enthusiast, the movie, Ford vs Ferrari, is a movie for the ages. The Ford Motor Company, built to bring automobile transportation to the masses, was falling behind. Young Henry Ford II, who had taken the reins of his grandfather's company with little business experience to speak of, knew he had to do something to shake things up. And he did.
Happy reading!
---
15.

Grease Blu Ray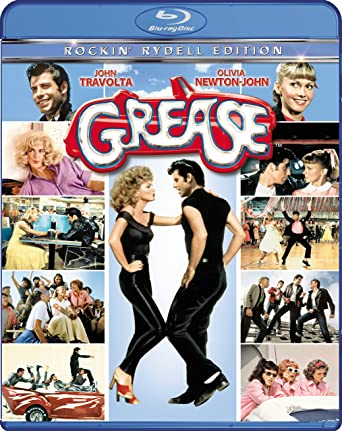 Who can forget the classic movie, Grease? It will always be a favorite with car enthusiasts. Young men under the hoods of classic cars and the girls going giddy over them. Couple that with the music of the era and everyone is a fan wanting to sing along!
---
16.

The Mechanic's Tale Paperback
Looking to inspire your mechanic? Take them on a journey behind-the-scenes of Formula One racing. The Grand Prix mechanic, Steve Matchett, will take the reader on a compelling journey of life in the pit lanes. His eyewitness account will leave your favorite mechanic with a better understanding of the work involved in keeping cars in tip-top shape.
---
17.

Funny Man-Cave Mechanic Wall Decor Sign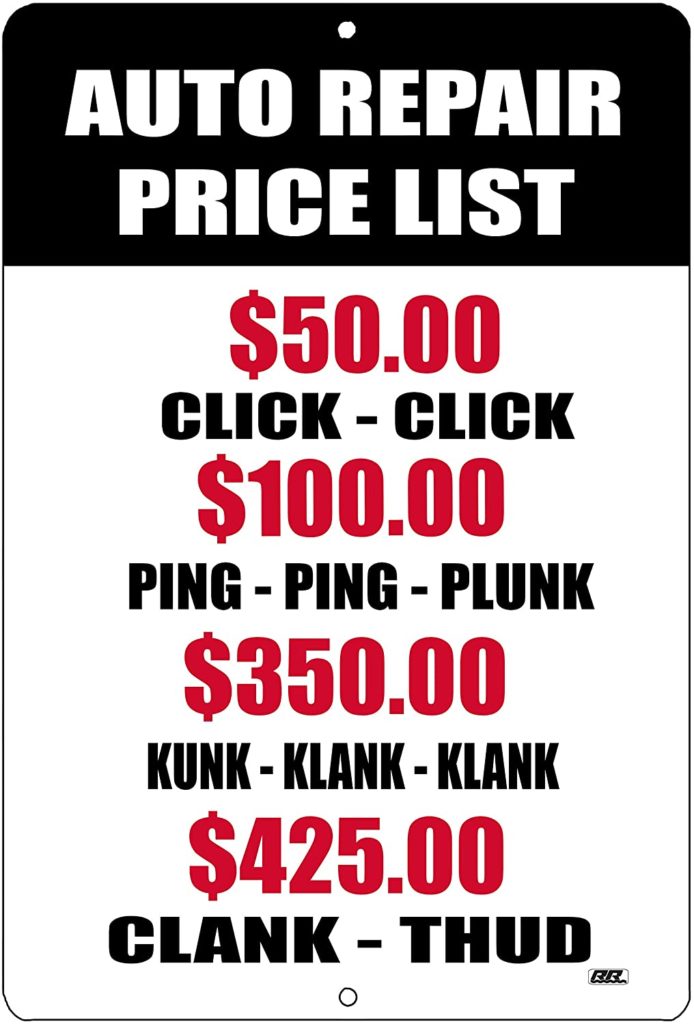 How about humoring your mechanic with a fun sign? This is probably the one! Looks like shop talk, but to any mechanic, it will be a conversation piece. Read it closely and you will understand exactly how a mechanic thinks when their goal is hearing that engine purr.
---
18.

3x LED Magnetic Pickup Tools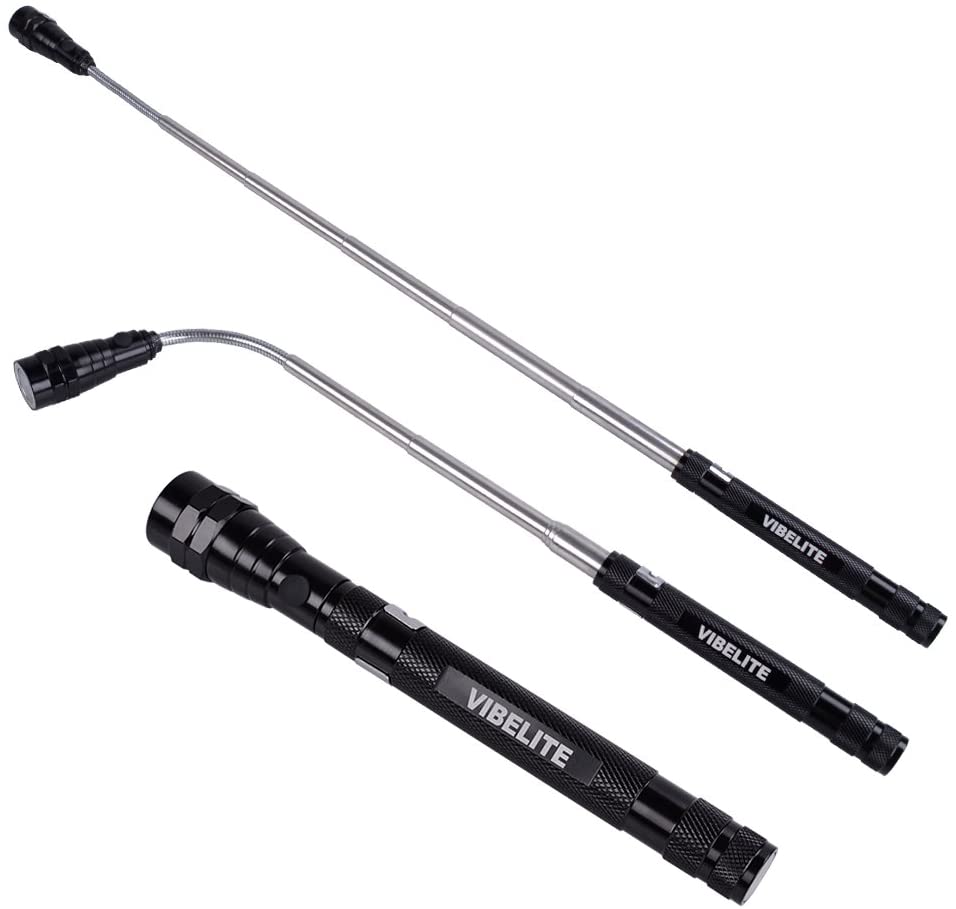 Interested in finding a cool gadget that will always come in handy for any for mechanic? These magnetic tools with LED lights, will shine a light on any missing nuts and bolts. The extendable handles will help reach into those deep places to retrieve missing pieces that only magnets can get.
---
19.

Popular Mechanics Print Magazine
There is no better gift than the gift of reading. Especially for the person who has a desire to know how things work. You will provide hours of enjoyable reading about home remodeling, car repair, and electronics. The best part is it is a gift that will keep on giving every month.
---
20.

Universal Socket Gifts for Men – Socket Grip Tool Sets with Power Drill Adapter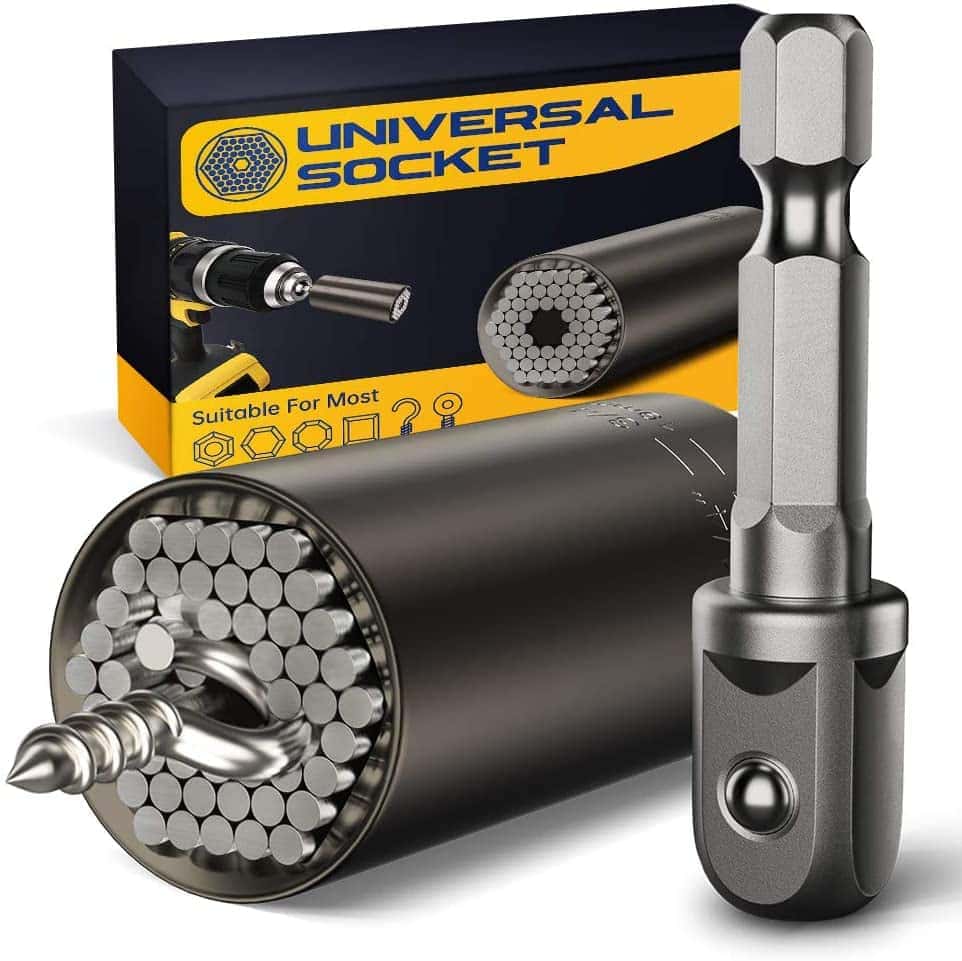 Here is another gadget that can save the mechanic time. A one-size-fits-all socket that works well for home projects and shop repairs.
---
21.

Busted Knuckle Garage BKG-64 Desktop Miniature Toolbox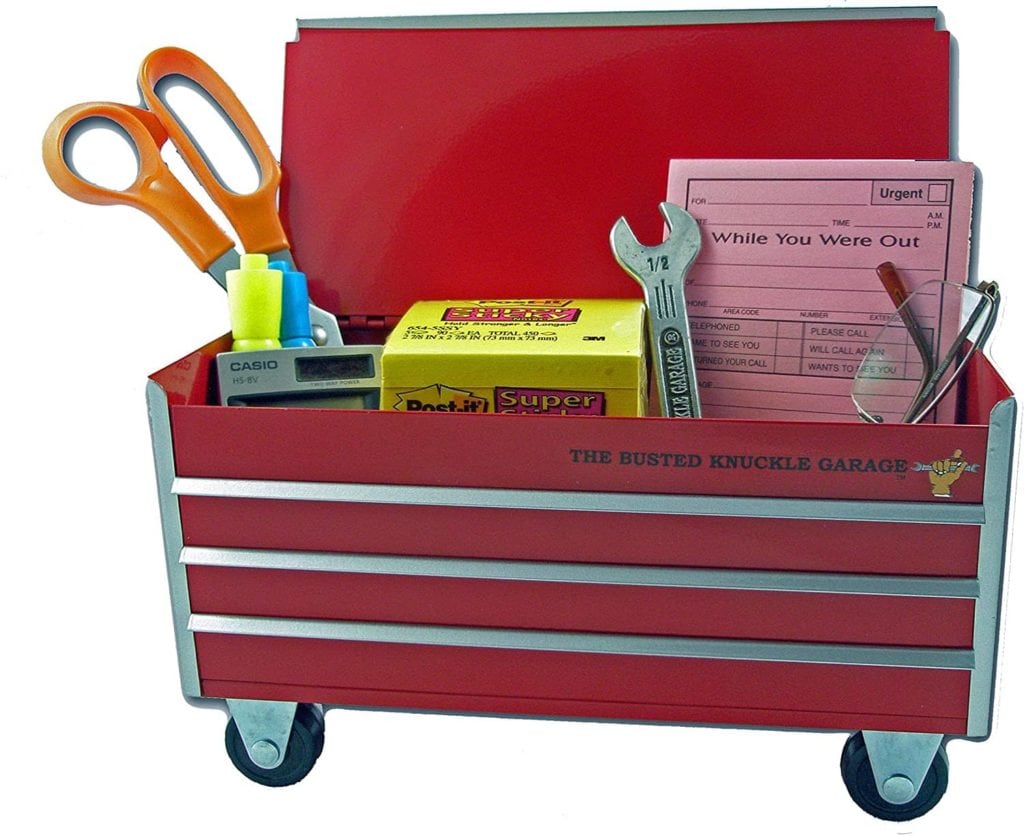 This mini toolbox is a unique gift for a mechanic. They will love the way it replicates their life-size toolbox and how it looks on their desk. The great part is it holds all those little desk articles and keeps it tidy.
---
22.

Gzrlyf Mechanic Keychain My Knight in Shining Armor
Let's get personal with a key chain for your favorite mechanic. Stainless steel, so it won't rust. A beautiful way to remind the knight that his services are never forgotten and always appreciated.
---
23.

Wizsla Magnetic Wristband for Holding Screws, Tools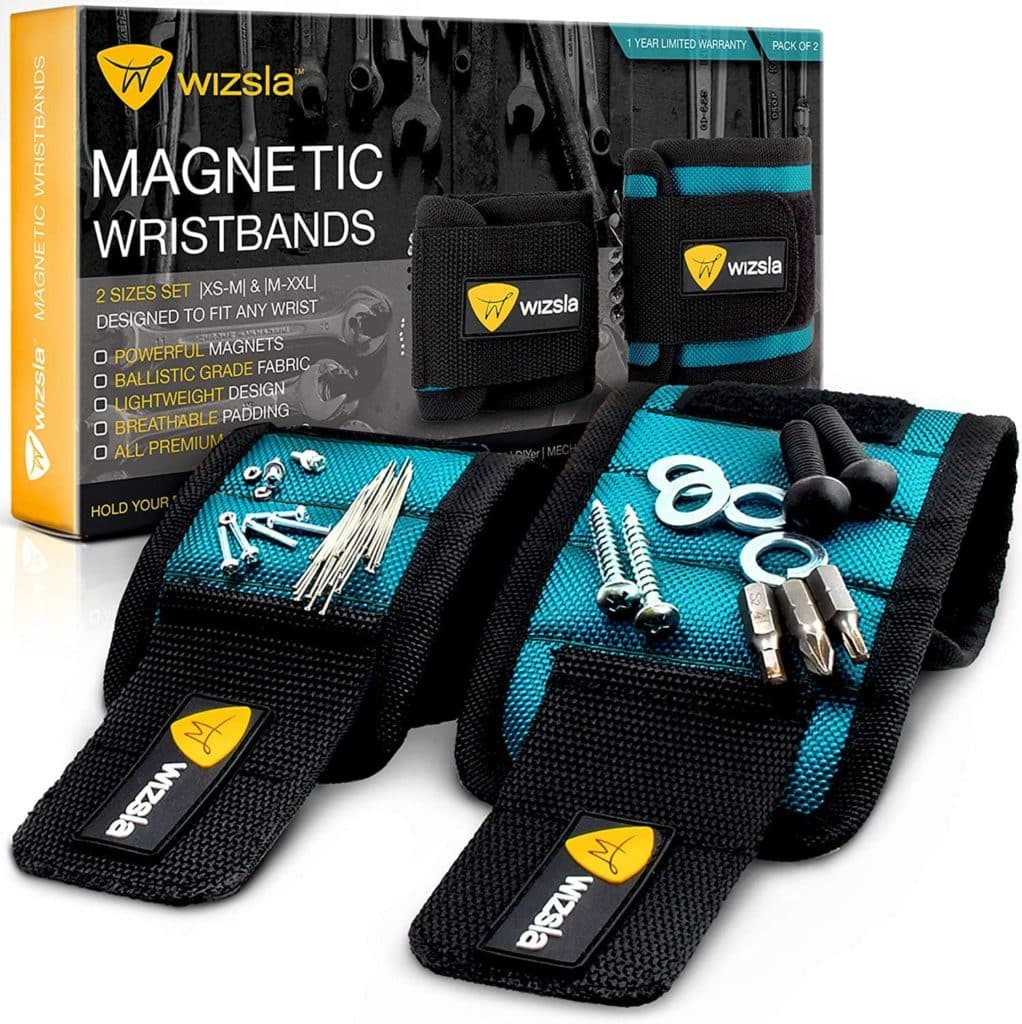 If out of the ordinary is what you are looking for, then these hands-free wrist magnets fit the bill. Strap these on the wrists of your mechanic and they will be able to keep tabs on all their loose screws, washers, and nuts.
---
24.

Levesdecor – Mechanic Tools Vinyl Wall Clock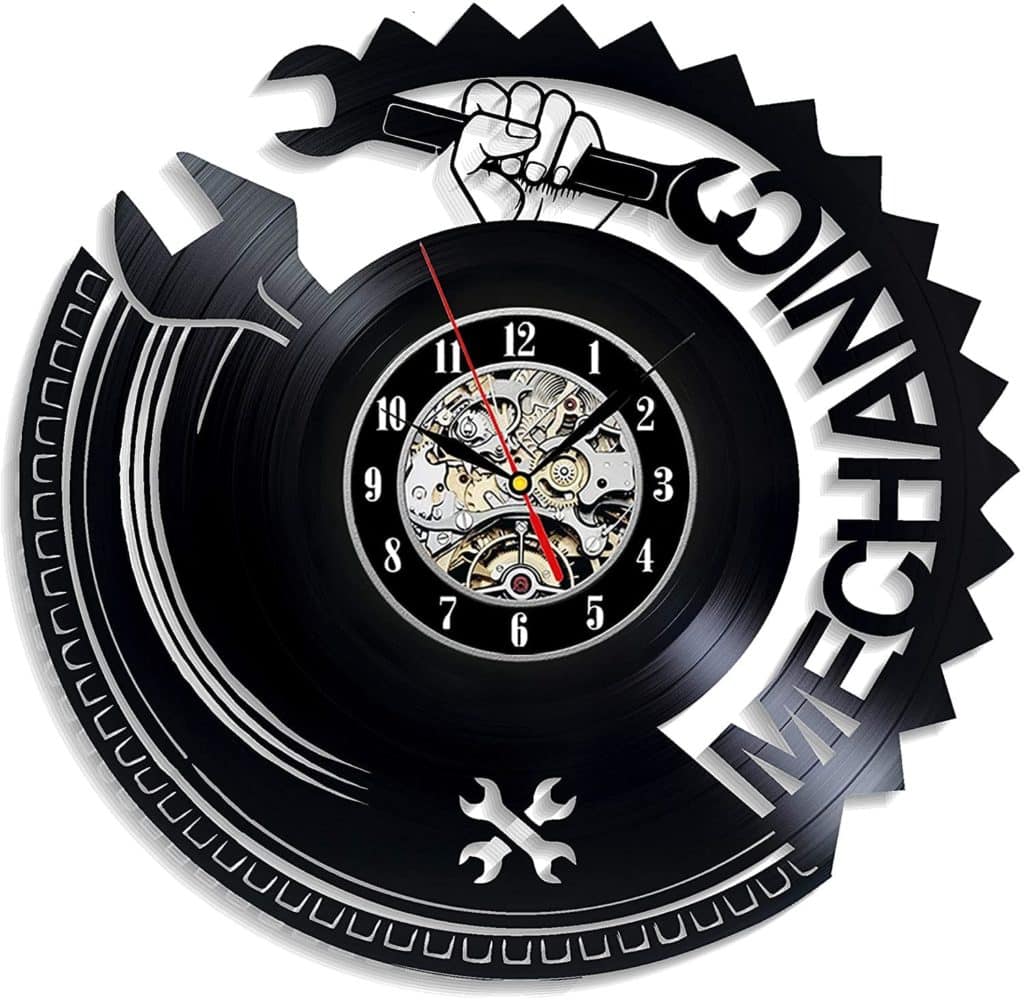 Time to spruce up the mechanics shop or office with a fun wall clock. It will keep them on their toes while adding some decoration to the wall as something for them to look for every time they check for the time.
---
25.

Streamline Hand Tool Pens, Set of 4
If you had a hammer, a wrench, a screwdriver, and a nail, you could write a letter, sign a check, or doodle. Get your tool-loving mechanic a set of hand tool pens, and they will always have a tool to write with.

Summing it Up
So, you have come to the end of our list. We have selected 25 of our favorite gift ideas for the mechanic. It's a given, the latest and greatest gadgets and tools are right here, with so much to surprise the mechanic on your list with.
There is a lot here, so take your time and scroll through more than once. You will likely find yourself trying to think of more people to give these gifts to. You will certainly find what you are looking for. Happy searching!
---
Featured Image Credit: Freepik