41 DIY Gifts for the Men in Your Life (With Pictures)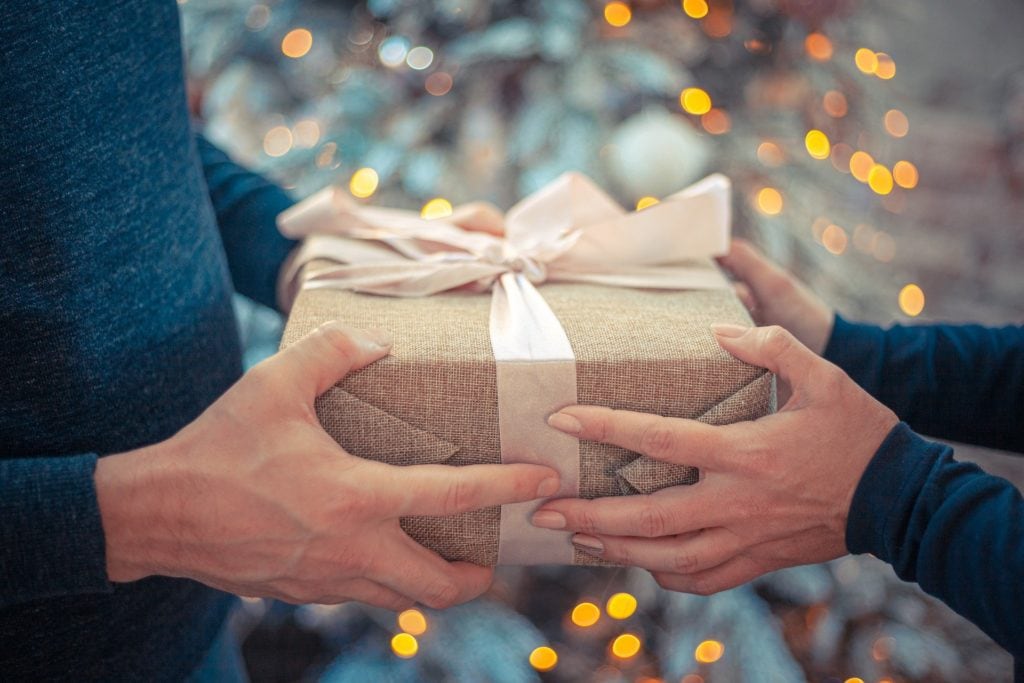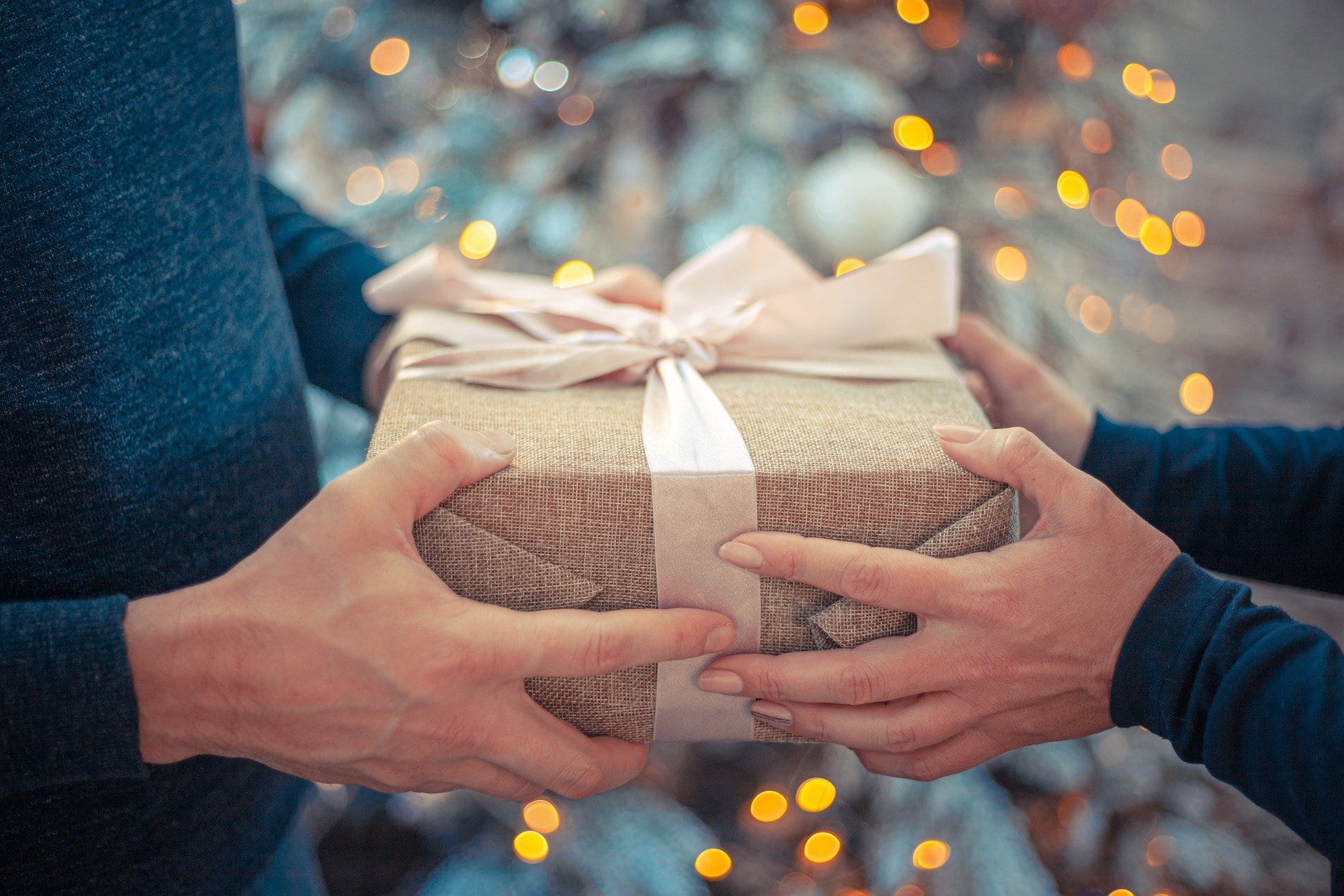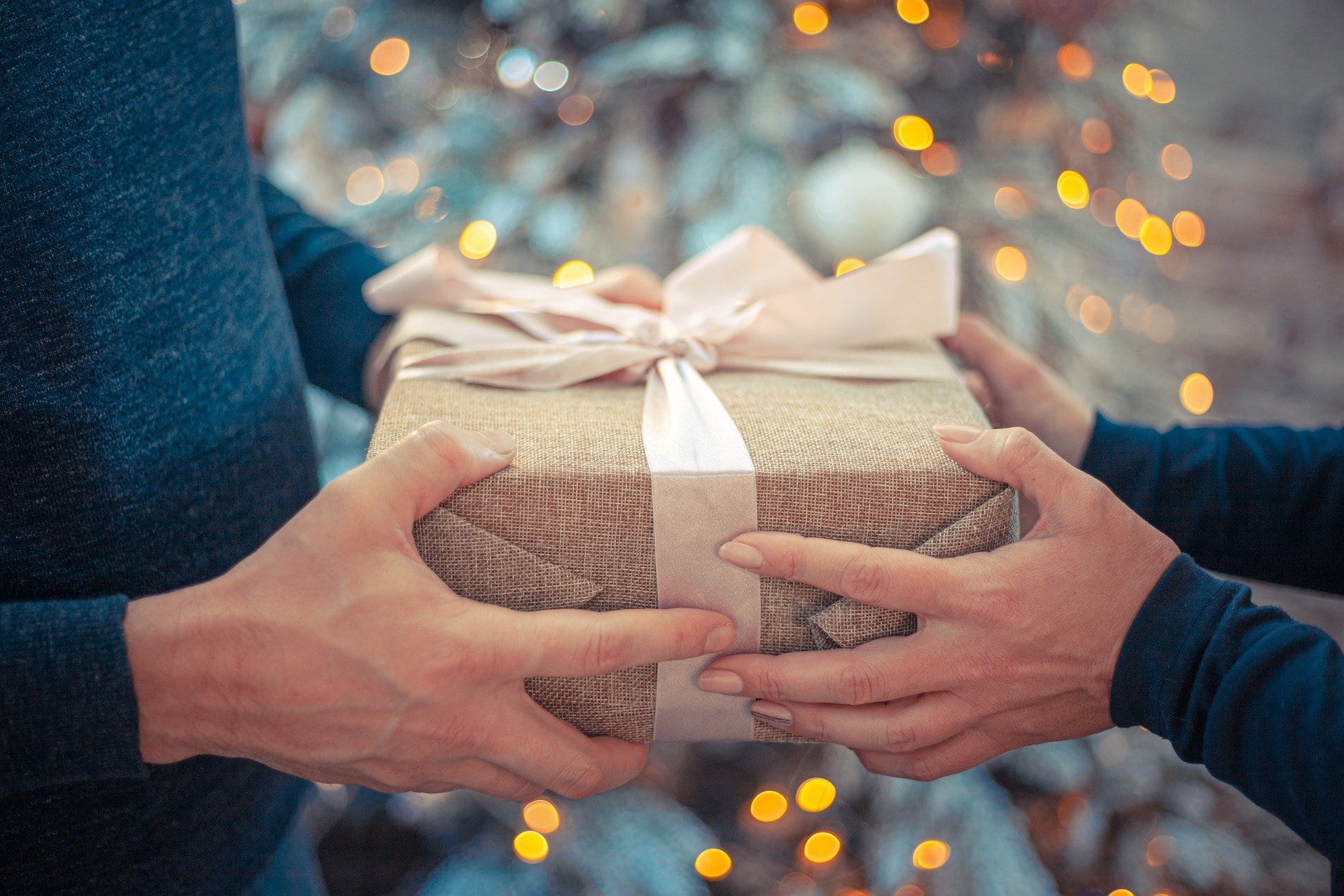 Trying to come up with a creative gift for the man in your life but drawing a blank? Don't worry, we've got you covered. The following 40 ideas are all great gifts that the men in your life will actually like to receive. You can copy exactly what you see here, or use these ideas as a jumping-off point to come up with your own special DIY creation that's personalized for the men you love most.

The 41 DIY Gifts for the Men in Your Life
1.

DIY Rosemary Pine Beard Balm by Grow Forage Cook Ferment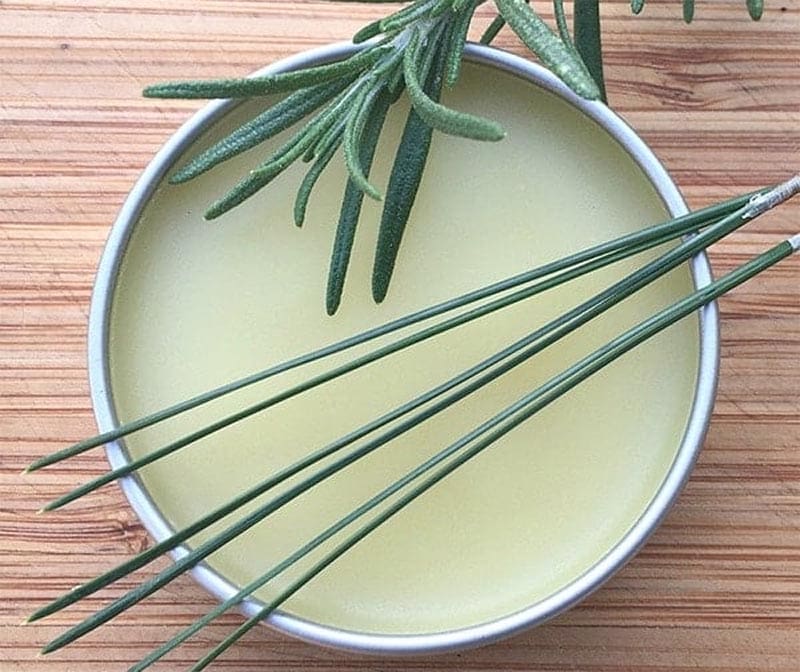 We can't all grow majestic beards, but the ones who can will definitely appreciate this rosemary pine beard balm. Of course, there are many other DIY beard balm recipes available online, so find the one with the scents that your man will love best. After all, he has to smell it all the time.
---
2.

DIY Bottle Openers by Making Manzanita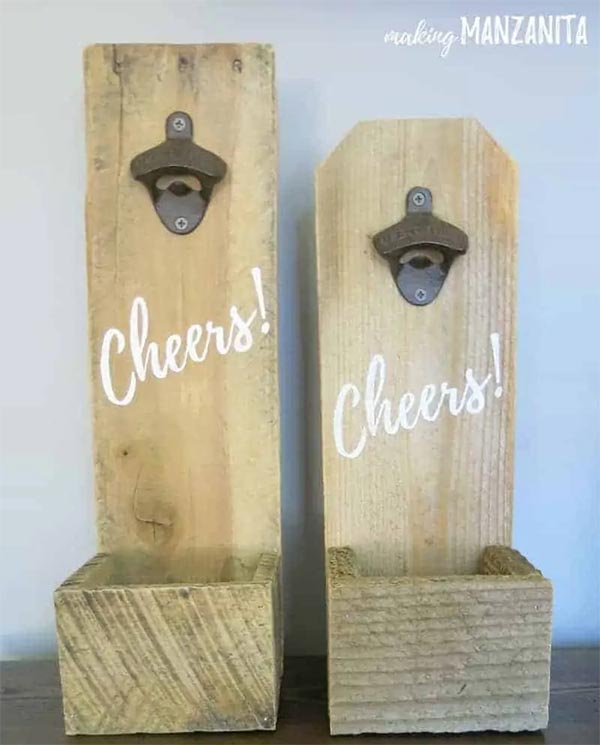 If he likes beer, he has lots of bottles to open. Build him a bottle opener and he'll be thinking of you every time he breaks open a cold one.
---
3.

DIY Men's Body Wash by Laurenrdaniels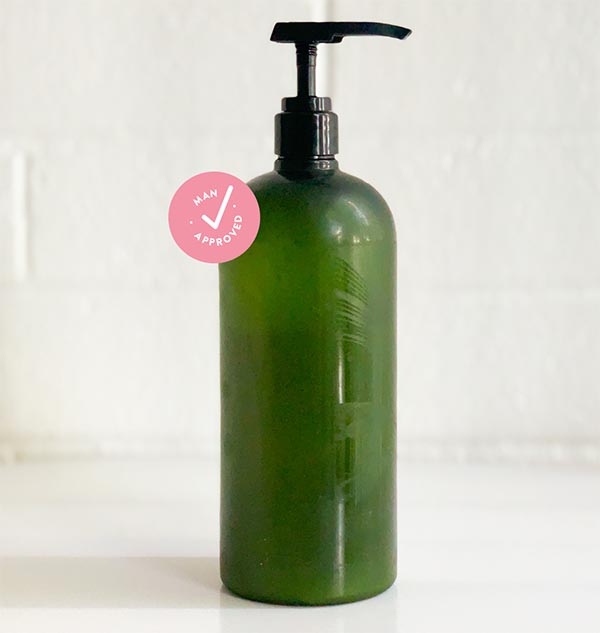 Do you love the smell of your man's body wash? If not, here's the perfect opportunity for you to change it. He'll use whatever you hand him, so make a DIY body wash that you can both enjoy the smell of.
---
4.

DIY Scrabble Coasters by Inhabitat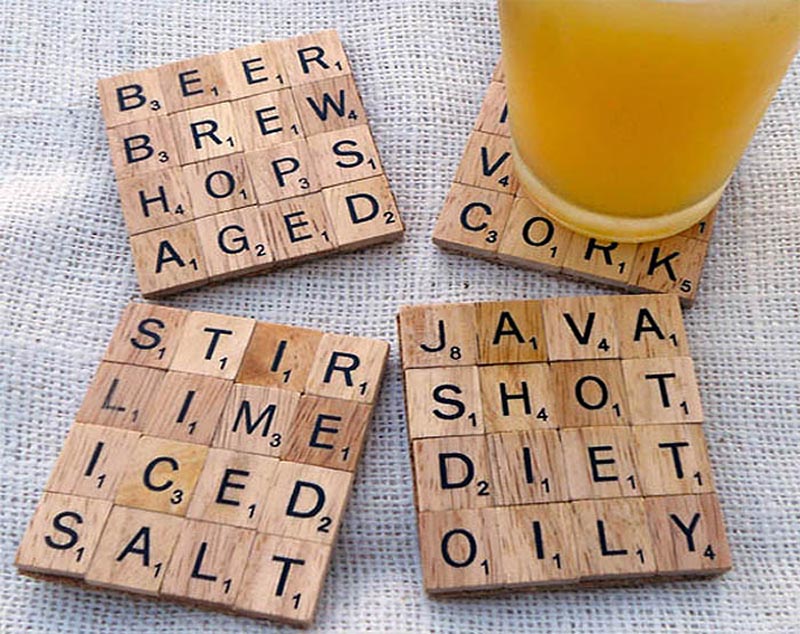 Coasters made from scrabble letters are the perfect way to send a direct message through your gift. You can literally spell out the message you want him to take away from it. Best of all, he'll see it and think of you every time he lifts his beer.
---
5.

DIY Wooden Tool Carrier by diy joy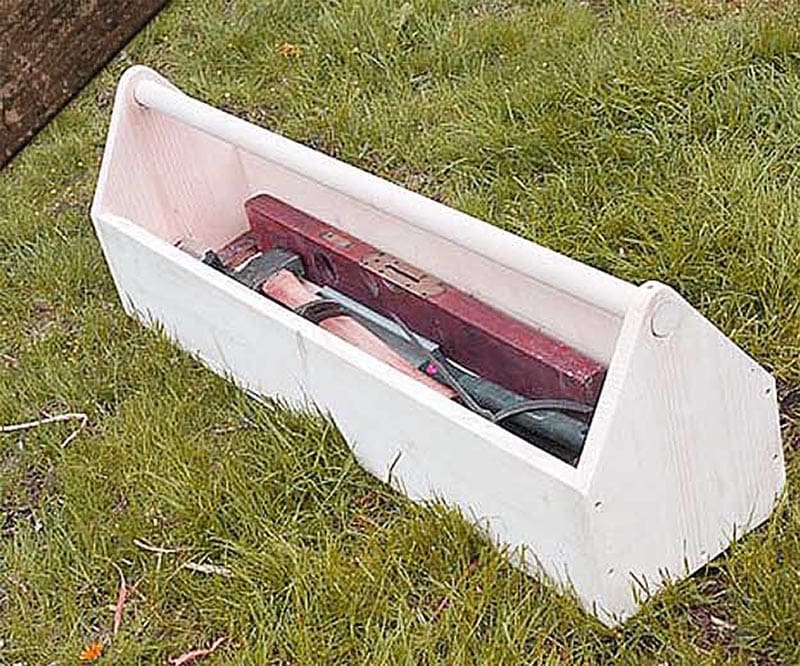 Do you worry that your man doesn't think about you enough while he's working? Well, now you can put yourself on every project he undertakes by building a wooden carrier for his tools. He'll have no choice but to think of you every time he reaches for another tool.
---
6.

DIY Yard Dice by Blue I Style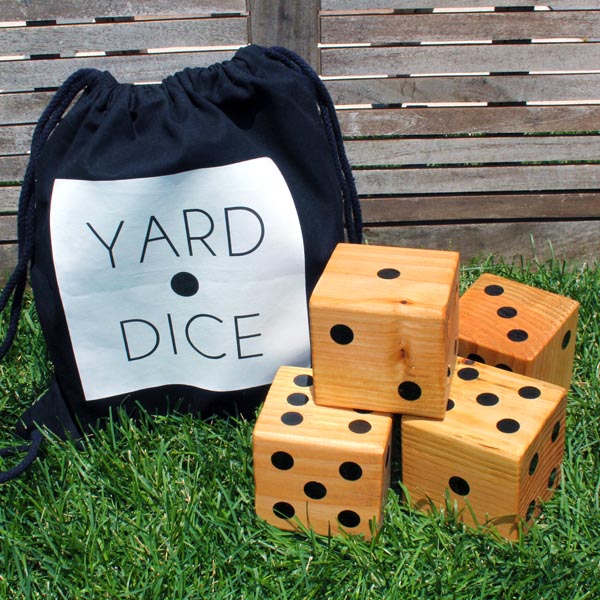 Yard dice can be used to play a wide range of backyard games, offering the opportunity for you to enjoy your DIY present with your man. They're also perfect for parties where everyone can join in the fun.
---
7.

Spiced DIY Soap for Men by Wellness Mama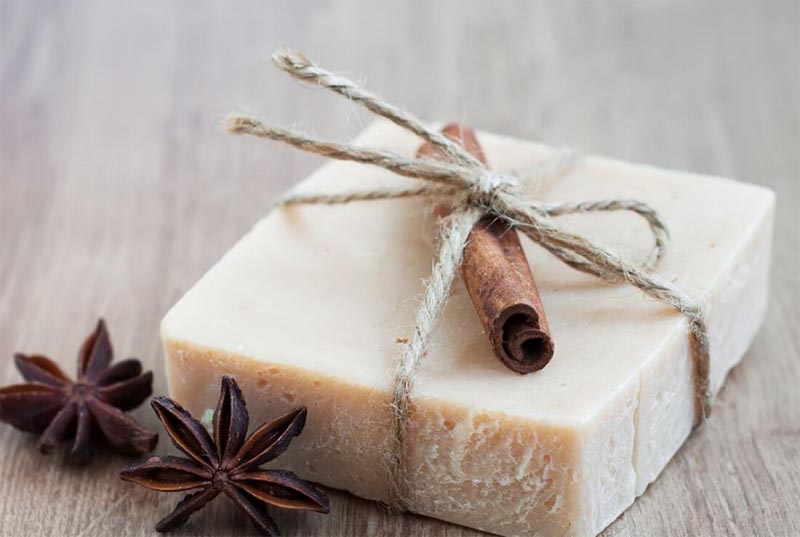 He might seem like he's always dirty, but he does shower and try to get clean. You can help by making this spiced soap that will help your man stay clean and fresh.
---
8.

DIY Wooden Sudoku by The Crafty Gentleman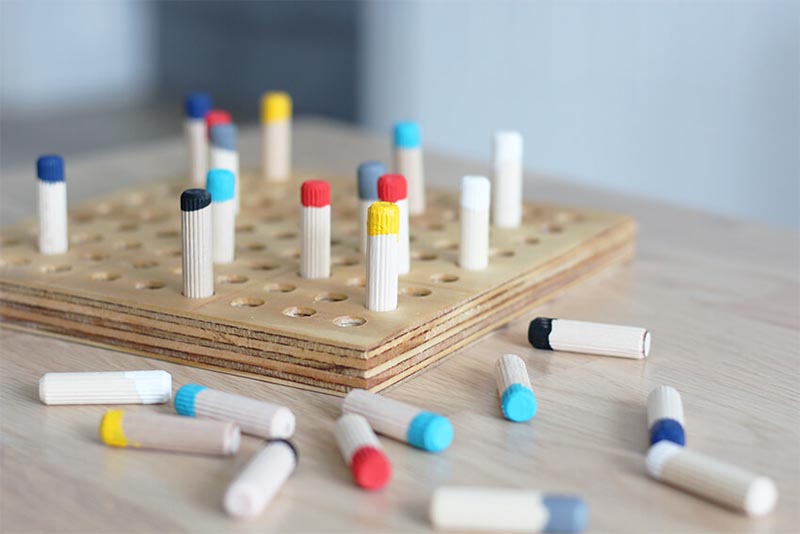 Men are physical creatures, and we enjoy playing games we can actually touch. Leave this wooden sudoku game in the bathroom and it's guaranteed to see plenty of use by your man.
---
9.

DIY Docking Station by Houseful of Handmade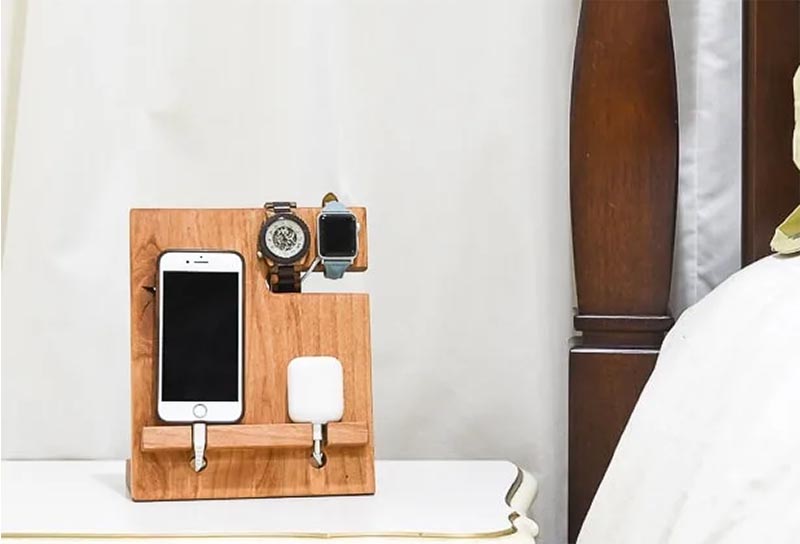 If you build this organized charging station for the man in your life, he'll think of you first thing every morning when he reaches for his phone, and again at the end of each night as he plugs it in before bed.
---
10.

DIY Wallet by MMDIY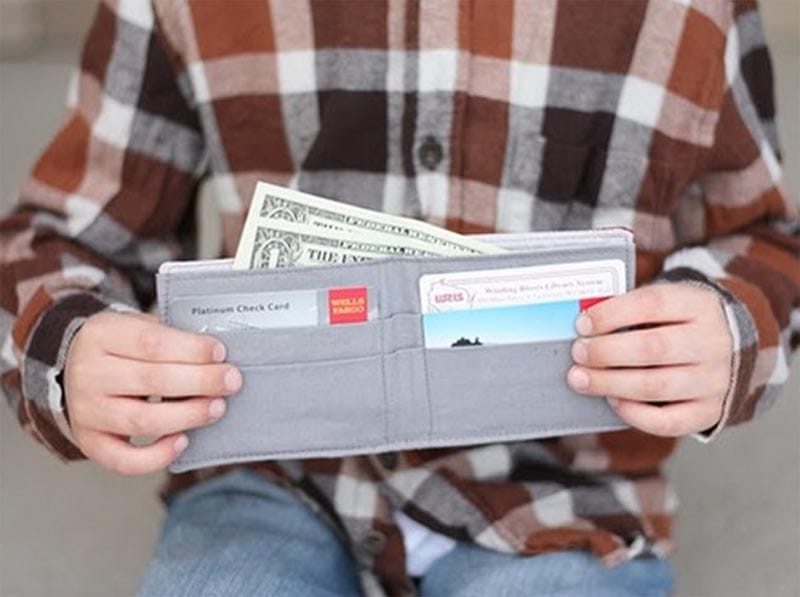 Your man carries a wallet, so why not give him a wallet that makes him think of you every time he opens it? You can design the wallet however you like, adding a touch of your own personality to personalize the gift.
---
11.

DIY Book With a Secret Compartment by Von Malegowski
You probably don't want your man to keep secrets from you, but if you make the hidden compartment where he hides his secret stuff, you'll always know exactly where it is.
---
12.

DIY Stress Squeeze Ball by One Little Project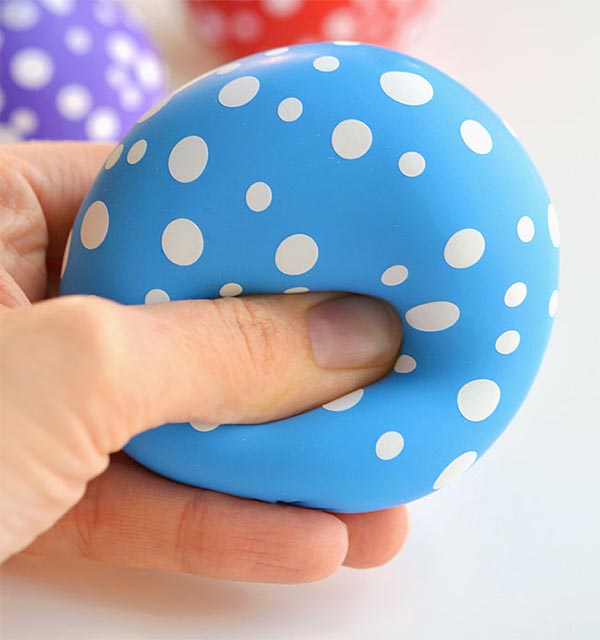 Even if it seems like your man isn't stressed out, he's probably keeping some of that stress boiling just beneath the surface. Help him find a safe outlet for it by making this simple stress squeeze ball as a gift for him.
---
13.

DIY Knitted Beanie by Saraphir Designs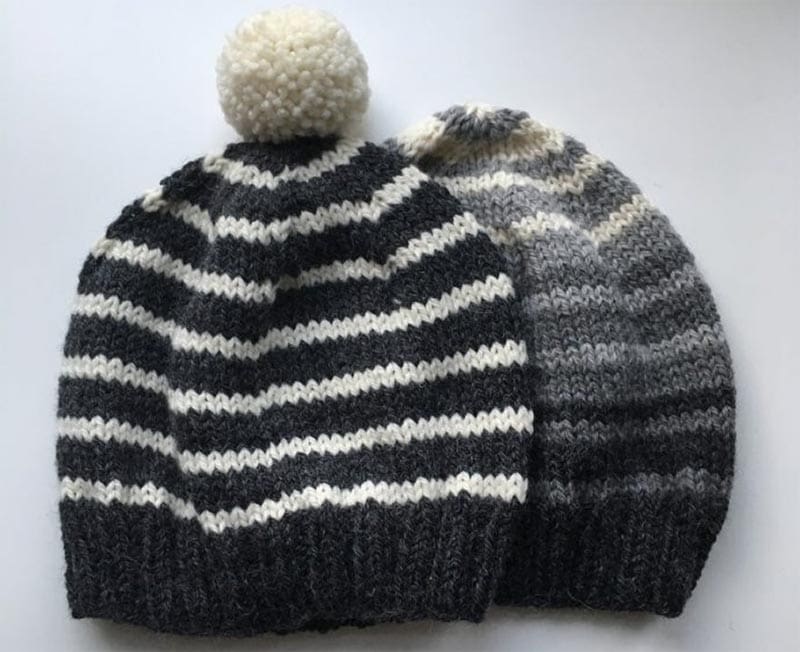 Many men wear beanies all winter long. But if you knit or crochet a beanie for him, he'll always reach for the special beanie that you made instead of any others.
---
14.

DIY Braided Leather Bracelet by Candie Cooper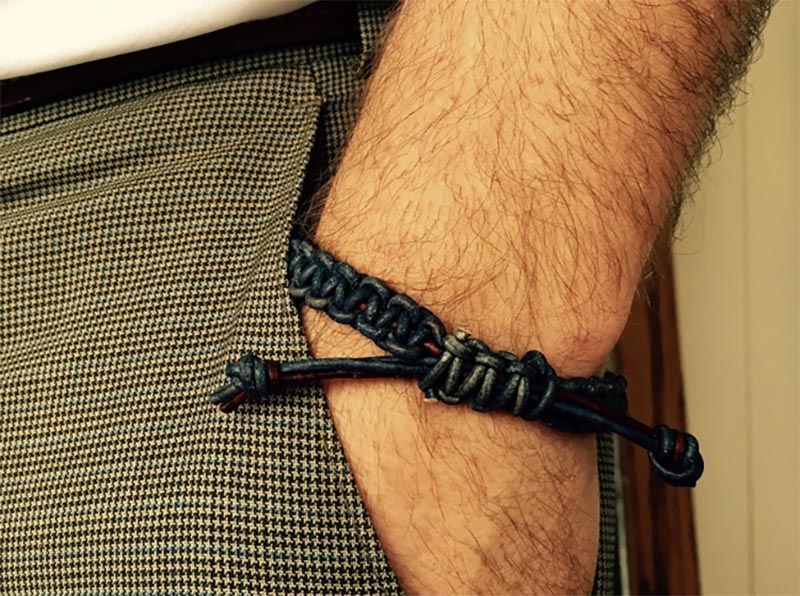 Not all men wear jewelry, but this braided leather bracelet is low-key and your man will love it just because you made it. It'll give him a small smile each time he looks down at his wrist and remembers how much you care.
---
15.

DIY Men's Shave Kit by Our Everyday Life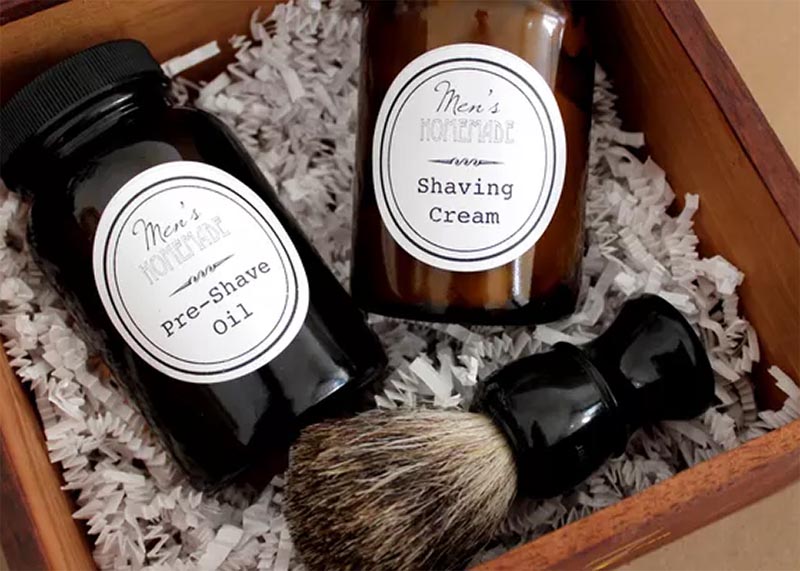 Most men shave; some more than others. If your man has to shave often or has a lot to shave, then this DIY men's shave kit will offer him a level of luxury that he might not have ever experienced before.
---
16.

DIY Flavored Toothpicks by Home Stories A to Z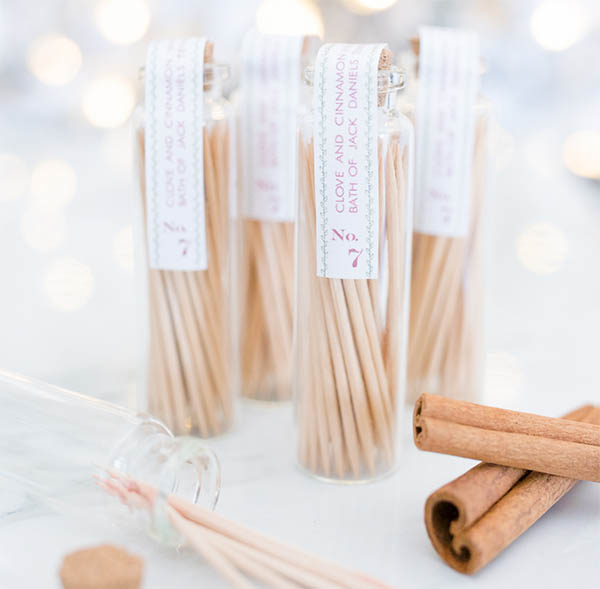 Flavored toothpicks are a great way to get the last of the beef jerky out from your teeth. You can infuse them with whiskey if that's your man's favorite drink. But you can just as easily go with something a little more appetizing instead.
---
17.

Handmade Gift Box by An Oregon Cottage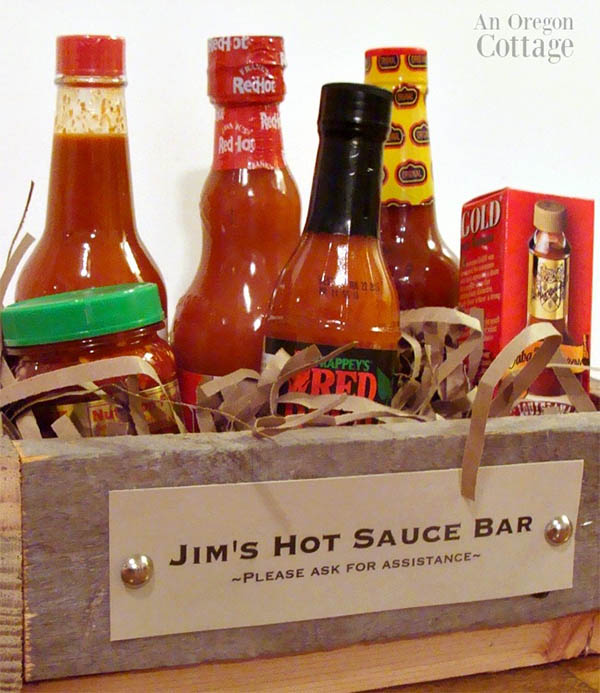 You can pick out every item in a gift box for your man to be something special that they're guaranteed to love. Take it a step further by also making the actual box you give it to him in by hand.
---
18.

DIY Finger Hockey by White Lab Workshop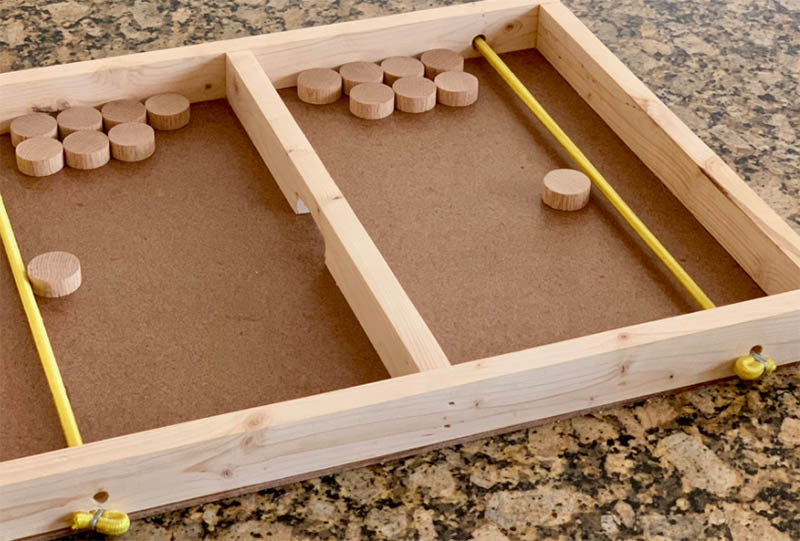 Building an enjoyable game to gift the men in your life is a great way to give them something that will allow you to spend more time together. You can have a great evening playing DIY games like finger hockey, and it will mean even more because you took the time and effort to build it.
---
19.

Homemade Mini Golf Hole by Closer Weekly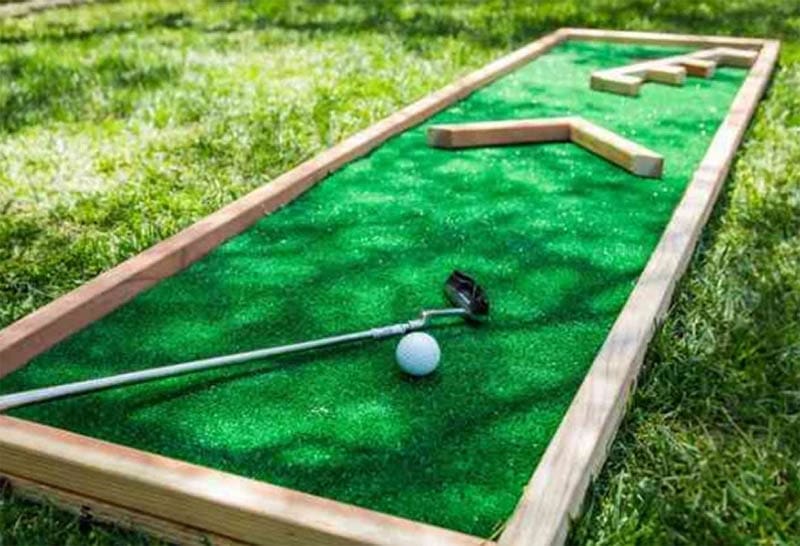 Is your man so obsessed with golf that he has a hard time taking his mind off the game for an entire day? Help fuel his obsession with a homemade mini golf hole. You can even use barriers that he can move around to keep the hole changing each day.
---
20.

DIY Bacon Bouquet by Chaotically Yours
A bacon bouquet is a unique gift that you won't find in many shops, other than maybe a butcher's. It is the meaty equivalent of a dozen roses. It is made using rolled-up pieces of cooked bacon, placed on the end of flower stems. It is edible, but you won't want to make it too far in advance, and be careful of the flower stems you choose.
---
21.

DIY Bacon Jerky by Aubrey's Kitchen
A bacon bouquet is fresh and needs to be consumed quite quickly after being made. Bacon jerky, on the other hand, is dried, salted bacon. Kept in the right conditions, it has a shelf life of a couple of months, although that doesn't necessarily mean it will last that long. This bacon jerky guide gives several methods to make your own jerky, including using a food dehydrator or, if you don't have one of those, how to use your oven to make the same great-tasting gift.
---
22.

Homemade Hot Sauce by Wholefully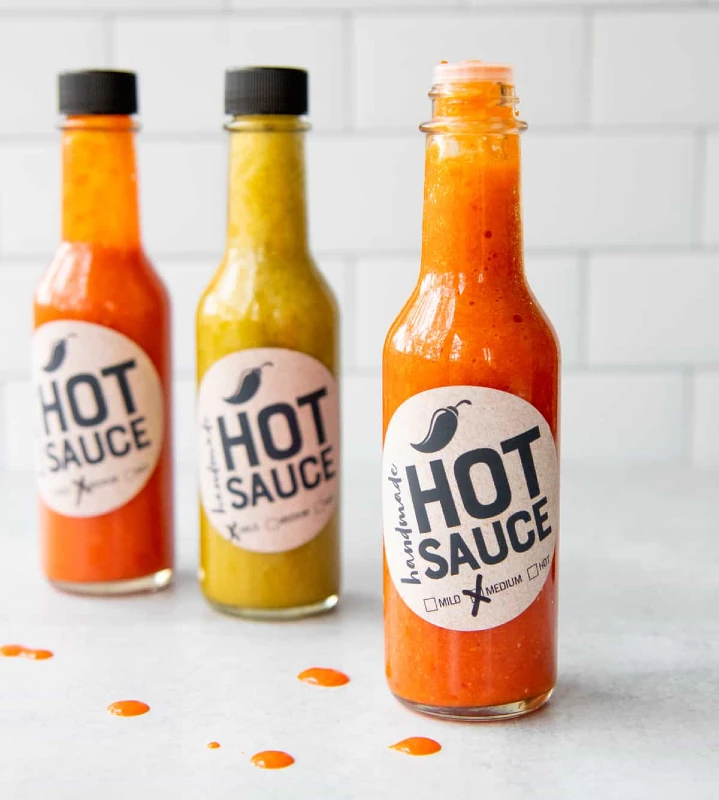 For many, the best accompaniment to a good bacon jerky is homemade fermented hot sauce. Making your own means you can add your own flavors or make it as hot or mild as the man in your life prefers. This guide not only includes a recipe and a guide on the easy fermentation process, but it provides a link to some great-looking hot sauce bottle labels.
---
23.

DIY White Chocolate Truffles by BBC Good Food
If your man has more of a sweet tooth than a meat tooth, chocolates are a great gift option. Homemade white chocolate truffles are relatively easy to make, require minimal ingredients, and can look great when coated or packaged in homemade wrappers, too.
---
24.

DIY Bourbon Biscuits by BBC Good Food
If you're buying a gift for a bourbon biscuit lover, but you don't want to buy a dollar packet of biscuits as a gift, you can make your own version. Bourbon biscuits don't actually contain any bourbon, but get their name from the French House of Bourbon. While they don't contain alcohol, though, they do contain plenty of cocoa powder for a deep, rich flavor.
---
25.

DIY Grilling Apron by Lovely Indeed
The DIY grilling apron is an ideal gift for a food lover that prefers to create his own culinary masterpieces, rather than receive them. It uses a flour sack towel and black trim, and the guide provides a link to the stencil used. An apron doesn't require too much in the way of sewing or stitching, so this is a blissfully easy gift to make.
---
26.

DIY Crochet Scarf For Men by GoldenLucyCrafts
Scarves are another great DIY gift. A crochet scarf does require quite a bit of effort but the long, rectangular form of the scarf means that you don't need to be an expert sewer to be able to make this.
---
27.

DIY Fabric Remote Control Holder by Beginner Sewing Projects
Remote controls are obviously functional and useful, but they're also a pain. They slip down the sides of cushions and get lost in the sofa ether when we need them most. This fabric remote control holder enables you to keep the remotes handy and tidy, and its cushioned design means it looks good on the furniture, too.
---
28.

Basic DIY Paracord Bracelet by Craft and Creativity
Paracord is great stuff. It's rugged but flexible, and it comes in a host of colors and designs. This combination means that it has found a lot of surprising uses, one of which is to make braided paracord bracelets. They look surprisingly professional when finished and they cost very little to make.
---
29.

DIY Hipster Denim Bow Tie by Pillar Box Blue
To be fair, bow ties already stand out as a fashion statement because they aren't that commonly worn. Having one crafted from upcycled denim jeans means they stand out even more. This hipster denim bow tie design uses the belt loop and waistband section of an old pair of jeans to make a unique gift for the bowtie-wearing hipster in your life.
---
30.

DIY Fabric Key Fobs by Pillar Box Blue
Upcycled jeans really can be used to make a plethora of DIY gifts. You can use the waistbands of old jeans to make these DIY fabric key fobs, a great gift for the man that loves to wear denim and has keys that he's constantly misplacing or losing.
---
31.

DIY Denim Coasters by Pillar Box Blue
If you have still any of your old jeans left by this point, and especially if you have the seams left, you can make a DIY denim coaster by coating an existing cork coaster. Using different seams from different jeans gives the coasters a good combination of colors and textures.
---
32.

DIY Scrabble Cuff Links by hello, Wonderful
Modern Scrabble tiles tend to be made of plastic, but you may still have some wooden tiles laying around the bottom of a toybox. Alternatively, you can pick up an old set online and upcycle some of the tiles. These DIY Scrabble cuff links would make a great gift for the word-loving, cufflink-wearing man in your life.
---
33.

DIY Gone Fishing Sign by DIY Candy
This homemade gone fishing sign would make an attractive addition to any room or any home but would look especially good hanging above the key table in the hall or on the shed door. Of course, if the recipient isn't into fishing, you can always change the design and create something heartfelt and relevant.
---
34.

DIY Leather Key Basket by Lovely Indeed
Speaking of the key table in the hall, this DIY leather key basket would make a good addition to that table. It doesn't have to hold just keys. It can be used to dump a wallet, keys, and loose change, freeing up pocket space and providing a central location that will make finding everything a lot easier.
---
35.

Hand Stamped Fishing Lure by Reuse Grow Enjoy
If you have an angler in the family and are looking to make a handmade gift that they'll love, this hand-stamped fishing lure fits the bill. Find a spare lure, or buy one, and use a letter stamp set and a few basic tools and you can create a key fob with a personalized message stamped on it.
---
36.

Retro Wireless Speakers From Ikea Salad Bowls by Instructables
We love IKEA hacks. Ikea furniture tends to be inexpensive and there is a community of people that turn seemingly any piece of furniture into something else completely. This guide, for example, shows you how you can create retro wireless speakers from Ikea salad bowls. It uses BLANDA MATT Ikea bowls and Rocketfish speakers.
---
37.

DIY Wool iPad Case by WeAllSew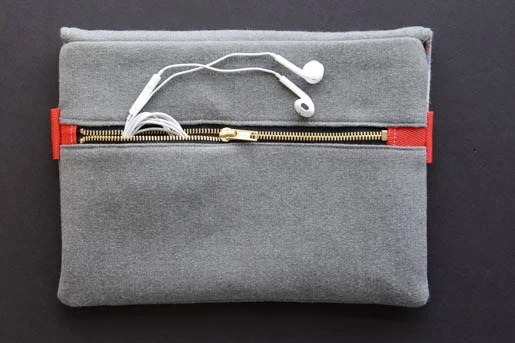 An iPad case is not only a great way to store an iPad, it makes transport a little easier and it means that you can keep everything, from headphones to charging cable, in one convenient location without having to dig through drawers and dig out the sofa cushions. This wool iPad case design lets you use any wool color or pattern to create a personalized finish.
---
38.

DIY Comic Book Coasters by Mod Podge Rocks
Giving the gift of coasters is great. The recipient gets a personalized gift that they will see and use regularly, while the coasters also protect tables and other surfaces. These comic book coasters use Mod Podge and old comic books, although we strongly urge you to check before cutting somebody's prized comic collection apart to make drinks coasters.
---
39.

DIY Cedarwood Beard Balm by Fireflies and Mud Pies
Obviously, this gift is only really suitable for the man in your life that has a beard, or at least is considering growing one. Cedarwood beard balm actually helps encourage beard growth because it stimulates natural oils. It also smells pleasant and helps moisturize facial hair. Making it yourself is satisfying and shows attention.
---
40.

DIY Shaving Soap Recipe by Oh, The Things We'll Make!
If you're buying for a clean-shaven man, rather than a beardy one, then this DIY shaving soap recipe would be a better option. It's inexpensive, results in a traditional shaving soap puck shape, and uses natural ingredients like coconut oil, avocado oil, and cocoa butter.
---
41.

DIY Cast Concrete Chessboard by Instructables
Chess is thousands of years old and has seen something of a resurgence following the popularity of the Netflix series The Queen's Gambit. The strategic game requires calm and patience, but it also needs a board and pieces. You can end up paying a small fortune for the board alone, but this guide teaches you how to make a cast concrete chessboard for a fraction of the cost of an expensive board, and it looks incredible.

Conclusion
It doesn't take much to make the men in your life happy, so don't overthink your DIY gift. Trust your instincts and make whatever gift you think they're going to enjoy. You're practically guaranteed to be right. Personalize any of these ideas to better fit your man and give that extra special touch to your gift so that they know exactly how much you care.
Related Read: 50 Unforgettable DIY Gift Ideas for Friends
---
Featured Image Credit: Bob Dmyt, Pixabay