30 Great Gifts for the Handyman in Your Life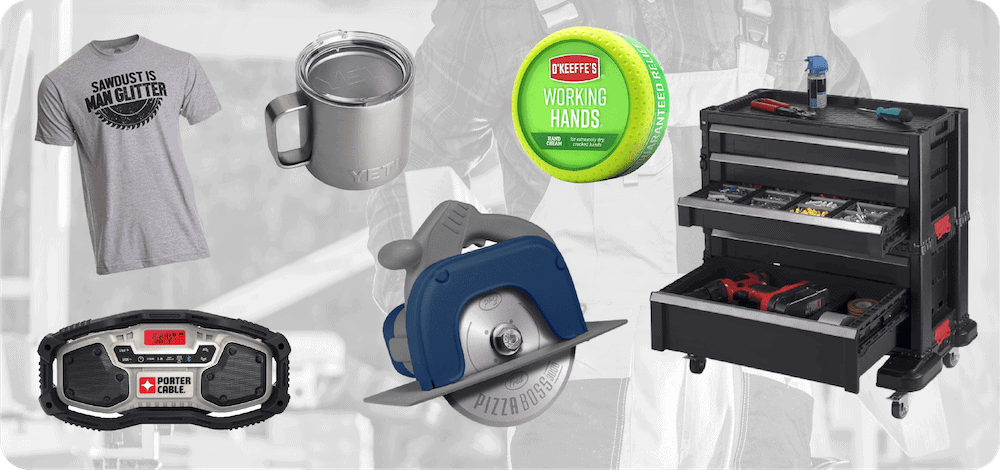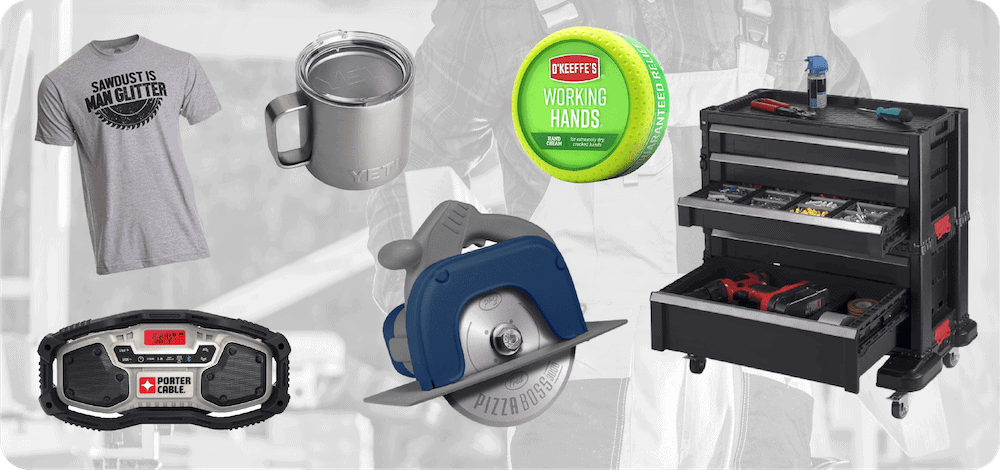 Holidays, birthdays, and just because are all great reasons to spoil the handyman in your life just a little bit. If you want to make a real impression, you'll want to give a gift that shows you understand what they're going through and offers something that might provide relief to one or more of the stressors in their life. At the very least, it might be good for a laugh.
If you're looking for the perfect gift for the handyman in your life, whether you want to give them something useful or a gag gift meant to entertain, you'll find the gift you're looking for somewhere on this list. These are all handyman-approved already, so you can be sure that they're all great choices.

1.

Moongo Tool Universal Socket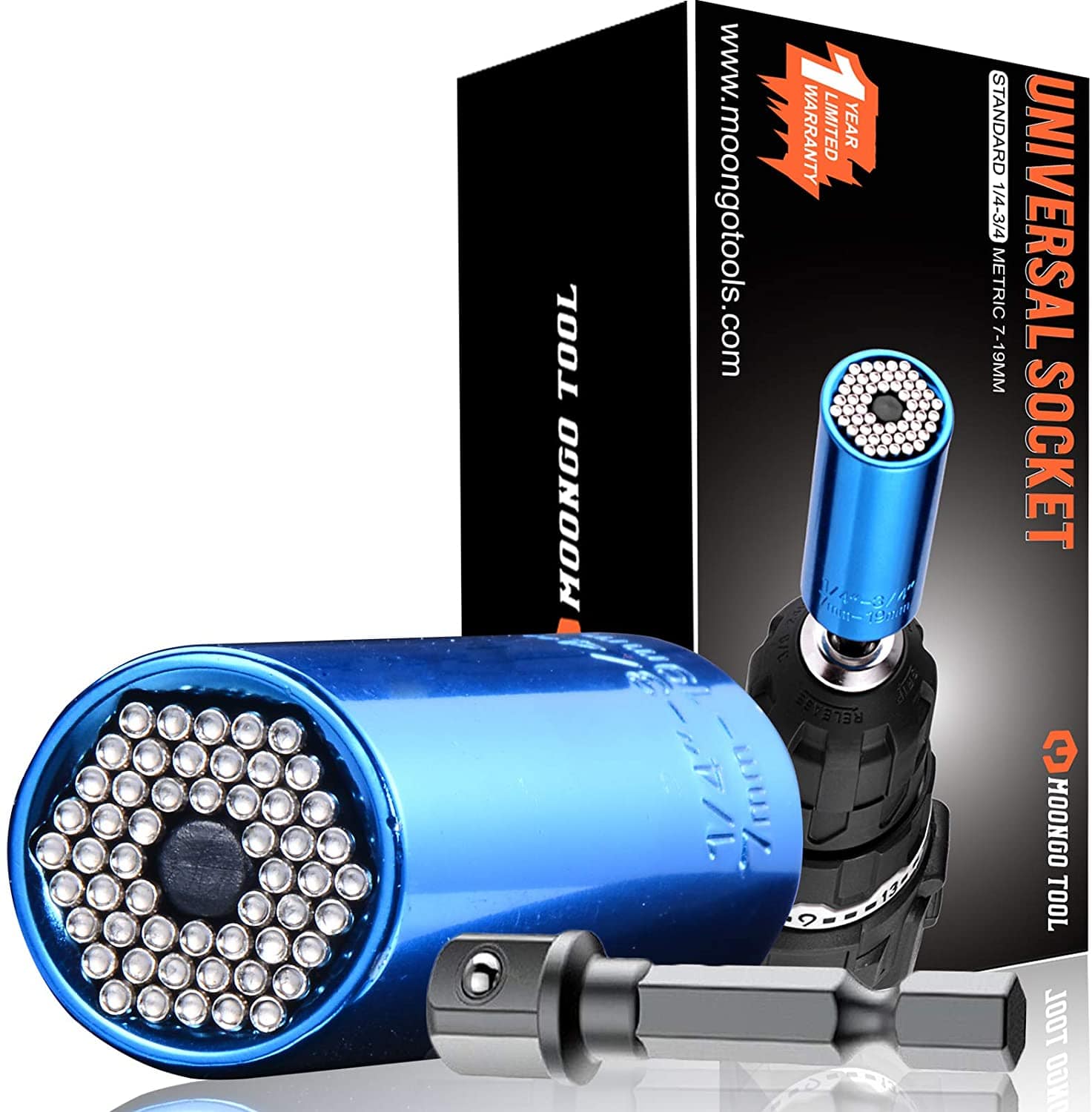 "Where the heck is that dang socket! I just had it two seconds ago!" If you've ever heard the handyman in your life say something similar, then you need to get them the Moongo Tool Universal Socket. This one inexpensive tool can replace 2 entire sets of sockets. It will fit any bolt or nut that's ¼ to ¾ inches thick.
---
2.

Hamilton Beach Dual Breakfast Sandwich Maker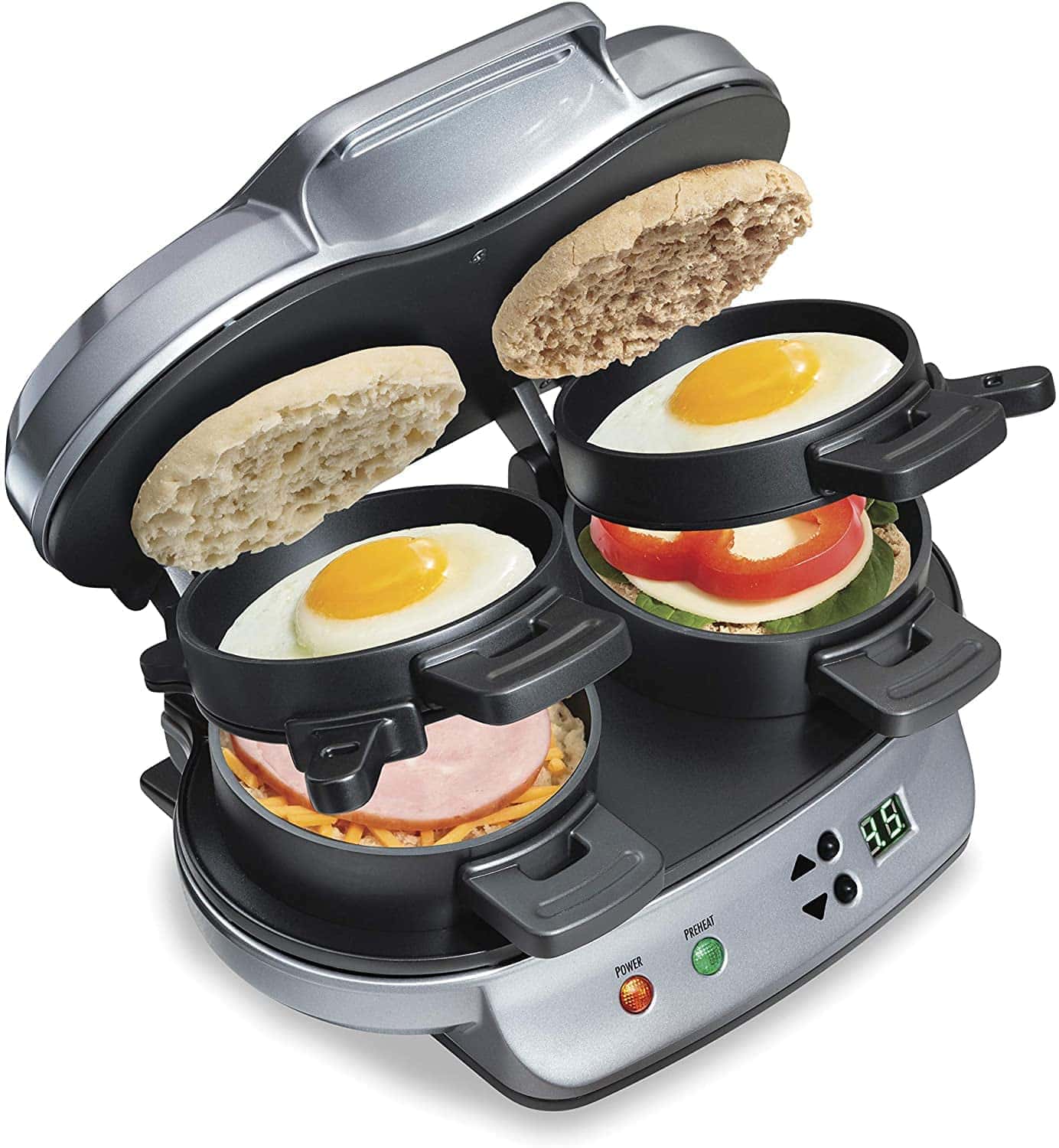 Handymen are notorious for their terrible eating habits. When you don't have extra time, stopping at 7-Eleven or Circle K becomes the standard way you eat breakfast. Those taquitos and hot dogs aren't the greatest sources of nutrition and they're definitely not helping your handyman to maintain optimal health. This dual sandwich maker is so convenient and quick that they'll have no more excuses for not eating a healthy breakfast sandwich each morning, enabling them to have more energy and accomplish more all day.
---
3.

PORTER-CABLE Bluetooth Speaker & Radio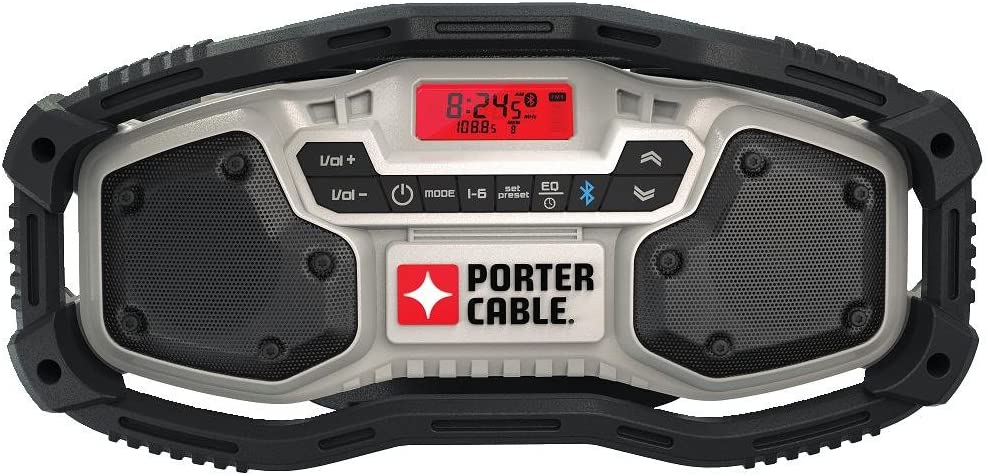 Every job site needs a radio. Handymen find themselves on lots of different job sites, so a portable, rugged radio with all the bells and whistles could make those job sites much more enjoyable. This one from PORTER-CABLE has AM and FM radio with 12 savable presets. Better still, it has an auxiliary in for plugging in any type of music device, and they can even connect their phone to it wirelessly through Bluetooth.
---
4.

"I'm Here Because You Broke Something" Shirt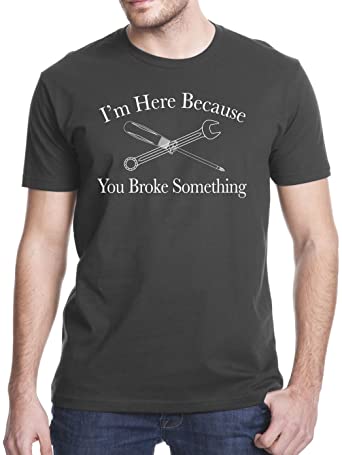 Handyman humor and dad jokes are practically one and the same. Everyone knows that dad jokes are best displayed on the chest for the whole world to see, which is why the handyman in your life will love this hilarious handyman gag shirt.
---
5.

Maison Lambert Ultimate Shaving Kit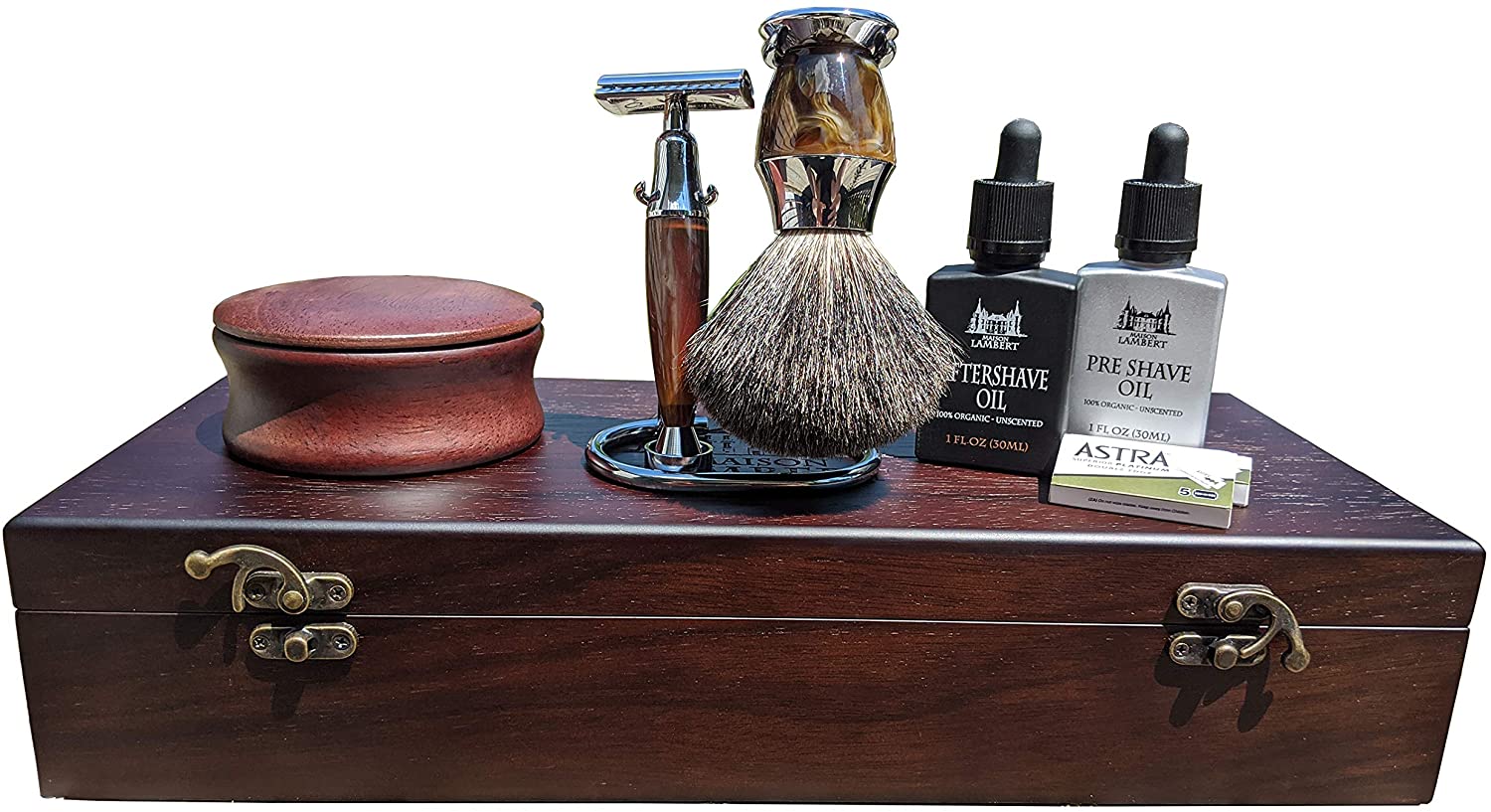 Unless the handyman in your life is a lady, they'll likely need to shave their face pretty often. With this shaving kit, you can turn shaving into something they look forward to, rather than a monotonous task that must be performed each day. Plus, they'll love the way they feel and look after using these premium shaving products.
---
6.

Ninja Hot and Cold Brewed System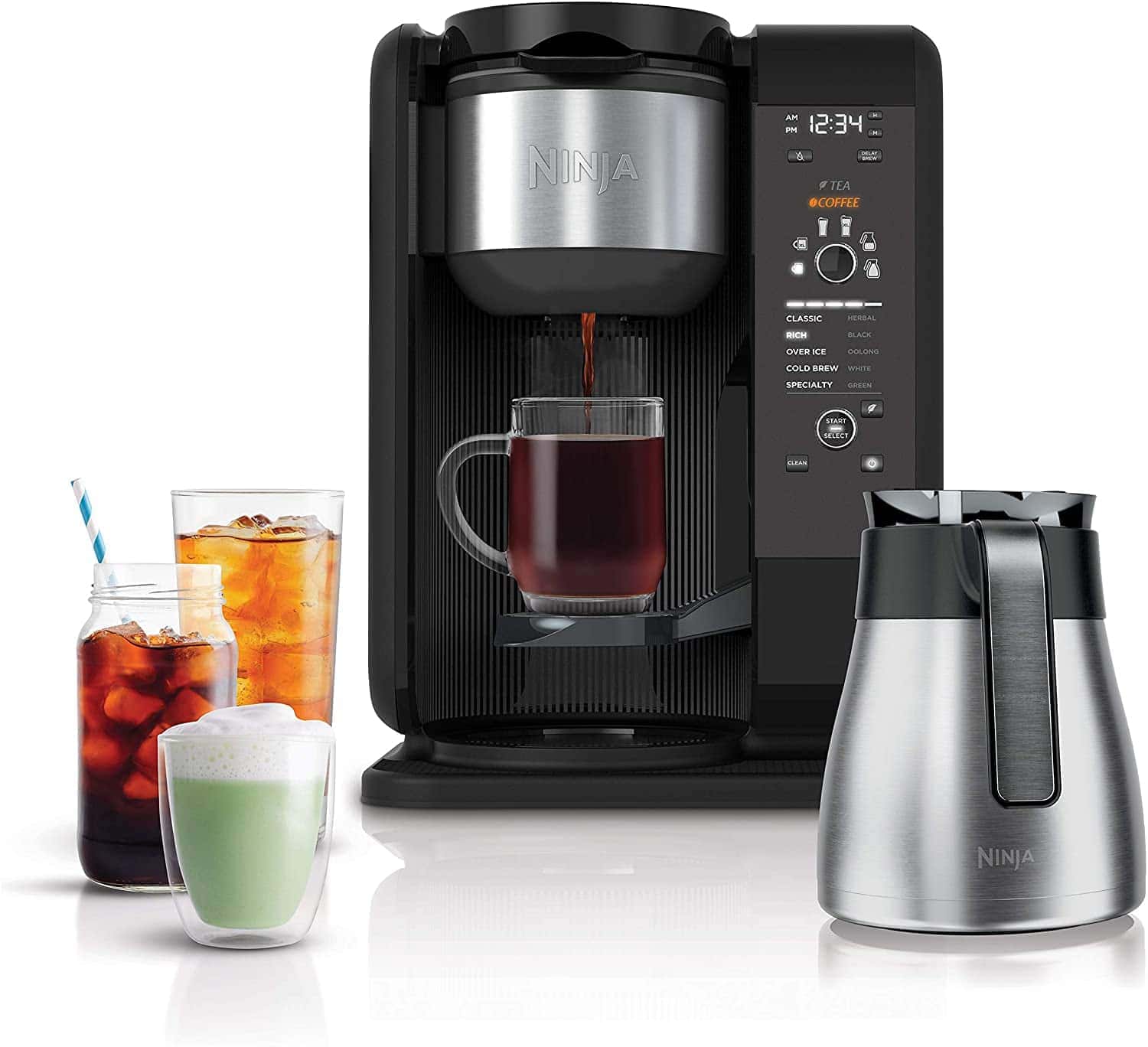 Another thing that most handymen have in common is a love (and a need) for coffee. If your handyman is always settling for that gas station brewed joe, then you need to get them this top-notch coffee brewer to elevate their coffee game, energy levels, and overall mood. This machine can cold brew or hot brew coffee and even has settings for tea as well.
---
7.

Keter Rolling Tool Chest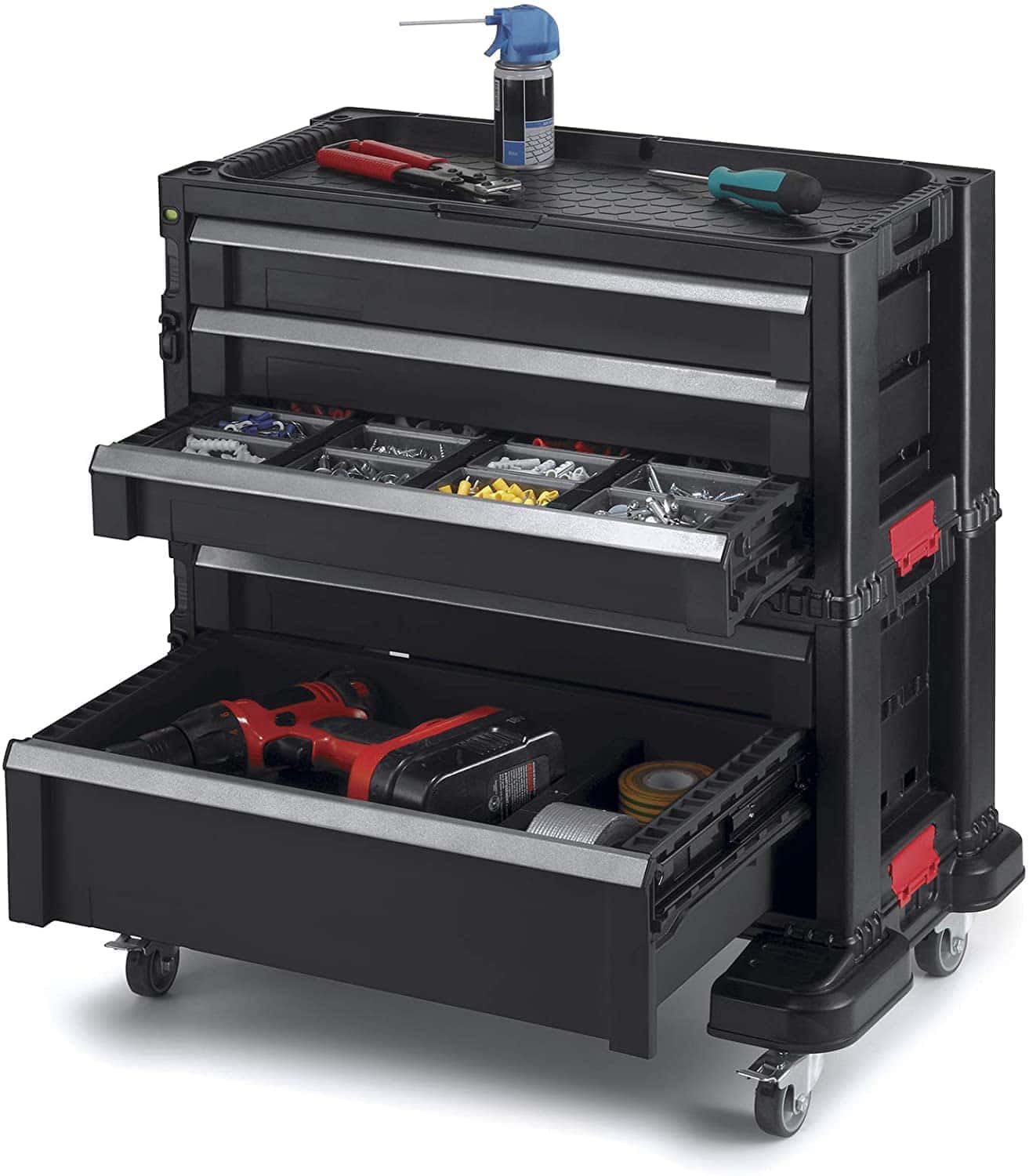 As a general rule, a handyman can never have too many tools. That's just not a real thing. However, they can have too many tools for the amount of storage they've got. If that's the case for the handyman in your life, then they need this Keter tool chest. It's got 16 removable bins, lockable drawers, and it's on casters so it can be moved around the workshop with ease.
---
8.

The Pit Master BBQ Gift Basket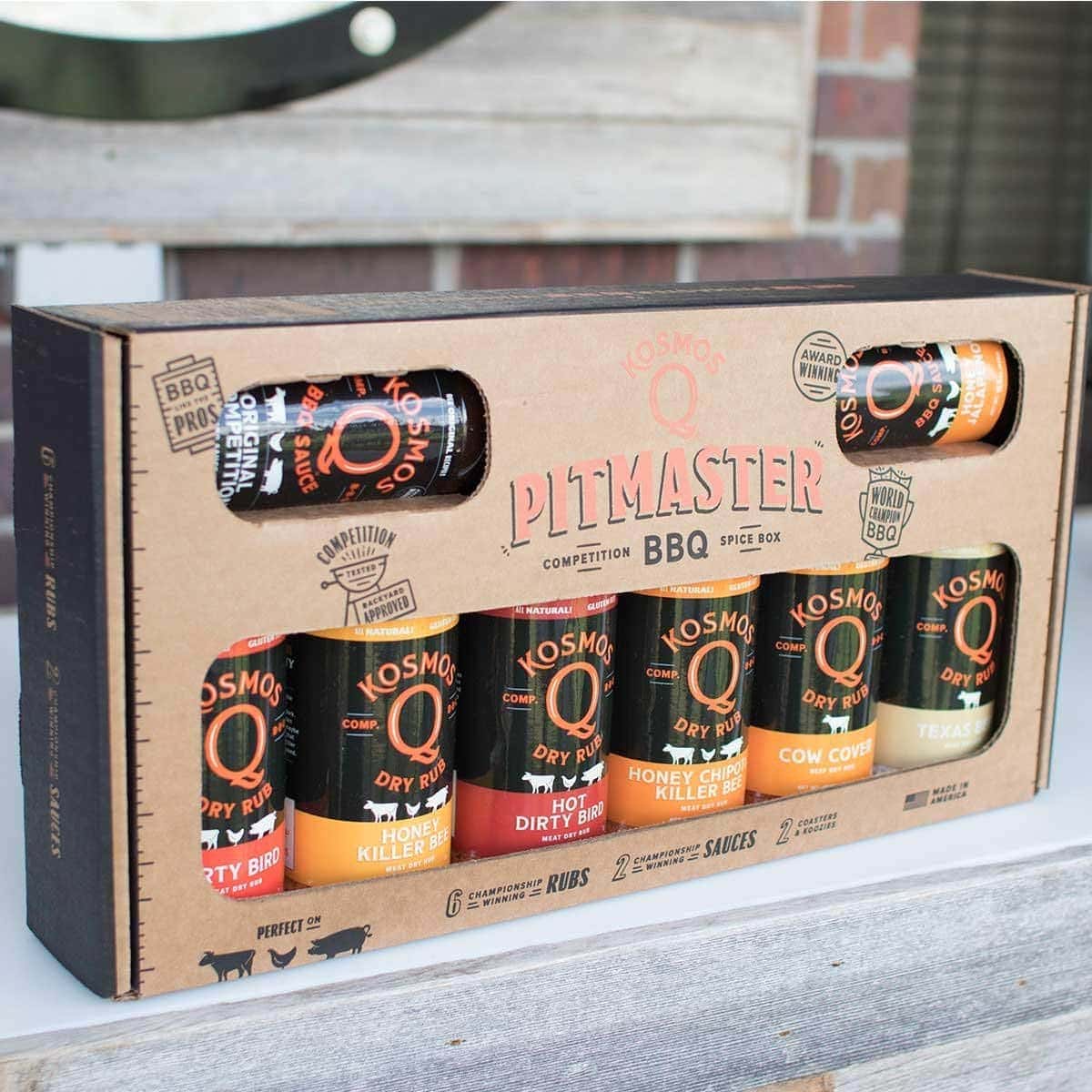 If your handyman likes to fire up the grill over the weekend, then this BBQ gift basket could be just the thing needed to spice up several months of meals. These BBQ injections and grilling spices are made in the USA and were crowned world champion in 2015, so you know these are the real deal.
---
9.

VIKTOR JURGEN Neck Massage Shiatsu Pillow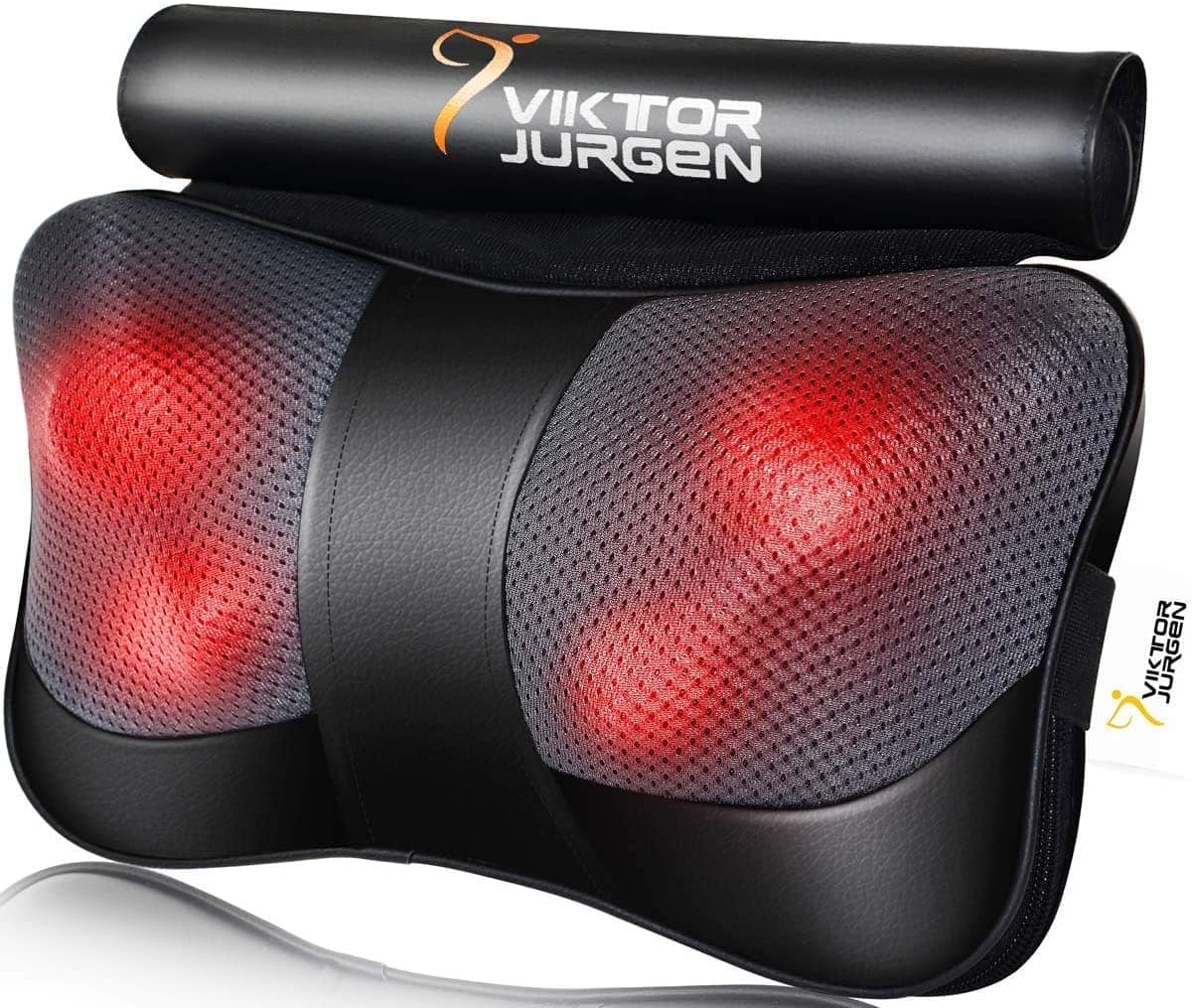 Pretty much every handyman has a sore back and neck at some point. You might be able to help with an occasional massage, but you're not always available when there's pain to be dealt with. If you get them this massaging pillow, however, you'll be there in spirit every time they need a relaxing massage. It works on necks, backs, shoulders, and even feet; all the areas that your handyman is most likely the sorest.
---
10.

Wizsla Magnetic Wristband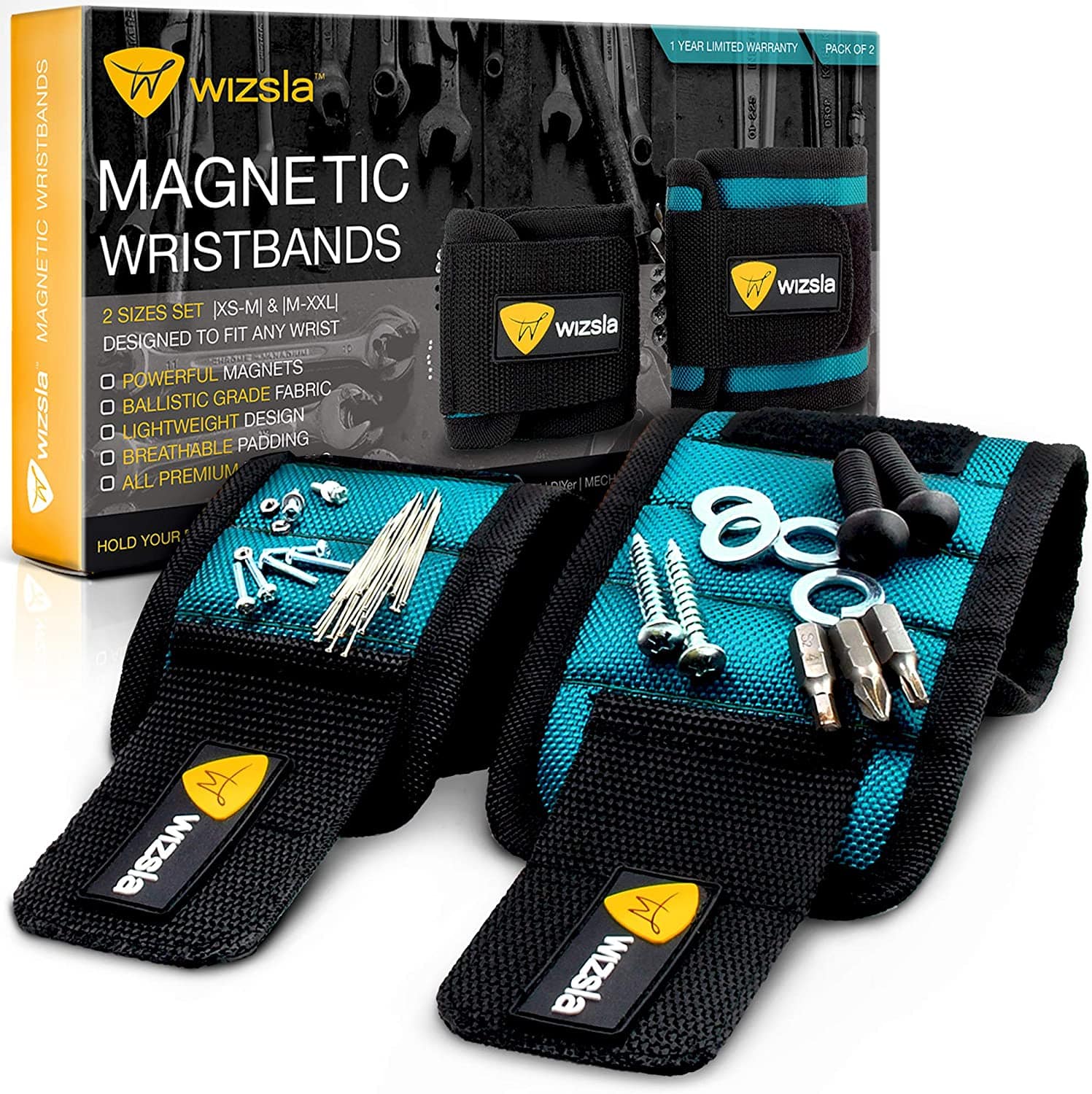 Handymen deal with a lot of little metal objects—drill bits, screws, bolts, nuts, tools, and more. Of course, all these little devices are very easy to lose, and every handyman spends ample time searching for that darn fastener they just had. But you can put a stop to all that with these magnetic wristbands. Now, they'll be able to keep everything right within arm's reach so they don't have to waste so much time trying to find something they were holding only moments before.
---
11.

"Sawdust is Man Glitter" Shirt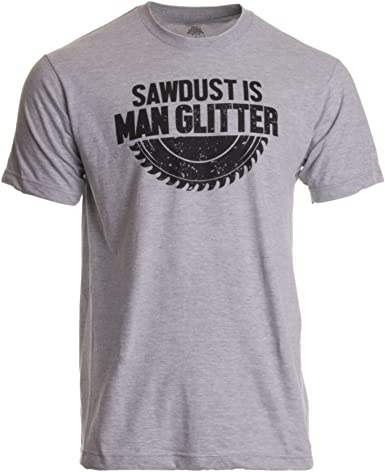 If there's one thing that holds true of every handyman we've met (and we've met quite a few), it's that they all think they're pretty funny. With this hilarious handyman t-shirt, you can help them show the world just how great their sense of humor is. Of course, not everyone may agree!
---
12.

Rechargeable 500 Lumens Headlamp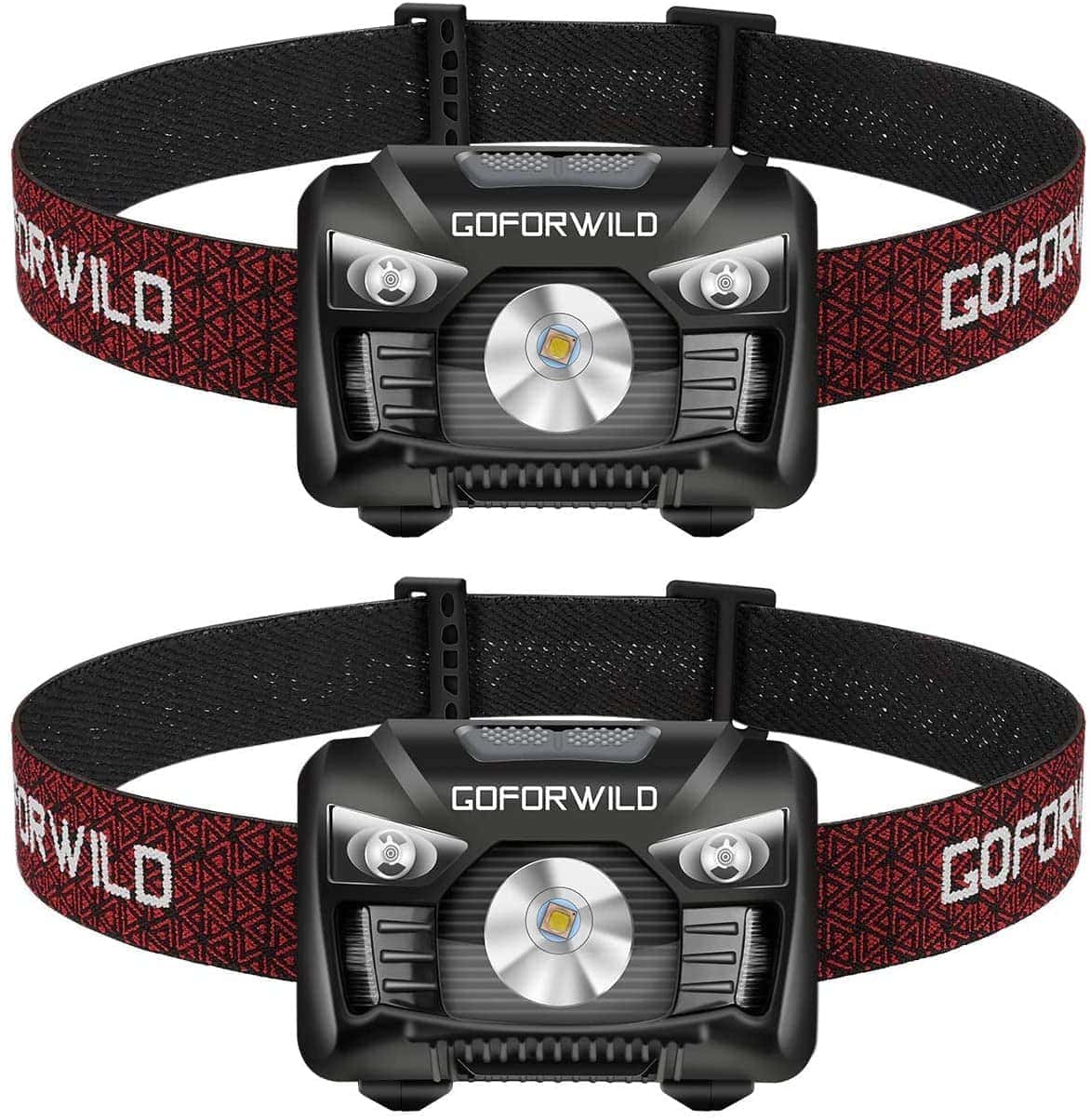 If the handyman in your life doesn't have a headlamp, it's probably because they've never used one to realize just how incredibly useful these devices are. We promise that once you give them these headlamps, they will quickly become a new favorite tool. Out of all the many tools we have, use, and love, none are quite so versatile or life-saving as a simple headlamp. You can't work with one hand, and a headlamp frees you up to use both hands while illuminating your workspace like never before.
---
13.

Contour Gauge Duplicator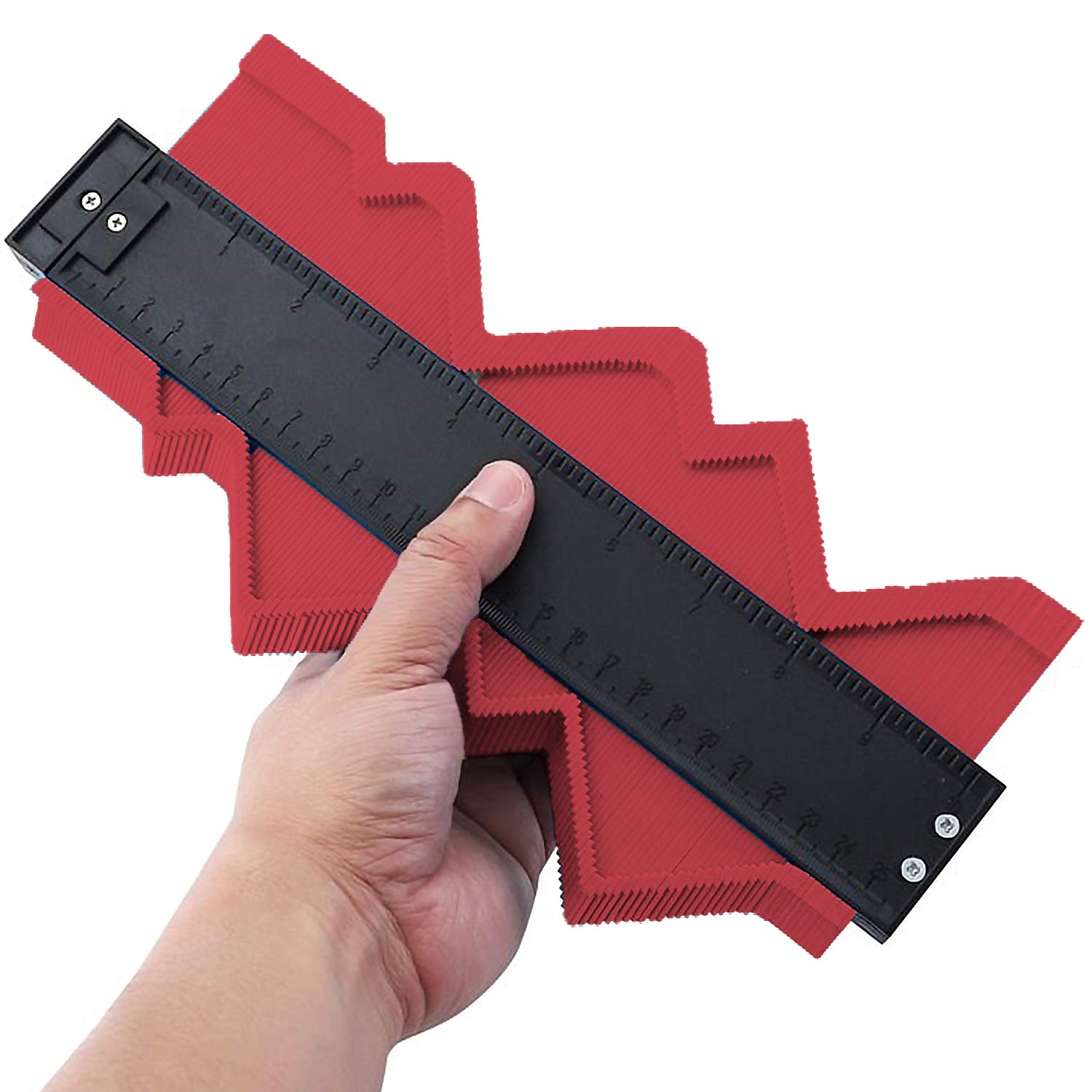 Most handymen still perform complicated cuts the old-fashioned way; by measuring them out and drawing them in by hand. Today, that method, though employed by many still, is antiquated (to say the least). They might find this to be a cheesy tool until they actually use it, that is! We're certain that any handyman will be a convert like we are after using one of these incredible and simple tools just one time.
---
14.

"This is Not a Drill" T-Shirt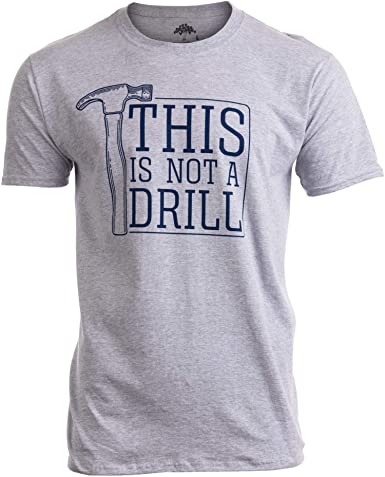 Wordplay is the essential basis of any good dad or handyman joke. What could make that even better? How about a little picture play at the same time? We're pretty sure that there's not a handyman in the world who wouldn't find this t-shirt to be hilarious and wear it every chance they got.
---
15.

Waxed Canvas Heavy Duty Shop Apron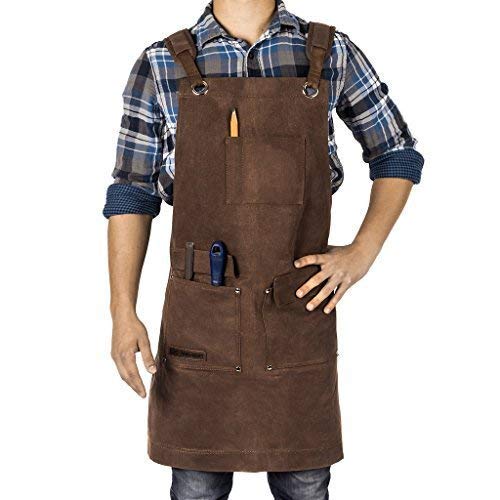 This heavy-duty waxed canvas apron sports adjustable straps and plenty of pockets. It's built to protect your handyman's clothes while he's hard at work, but it's also snazzier than a grizzly bear in a tuxedo, and comes in multiple sizes and colors.
---
16.

Atlas Survival Emergency Trauma Kit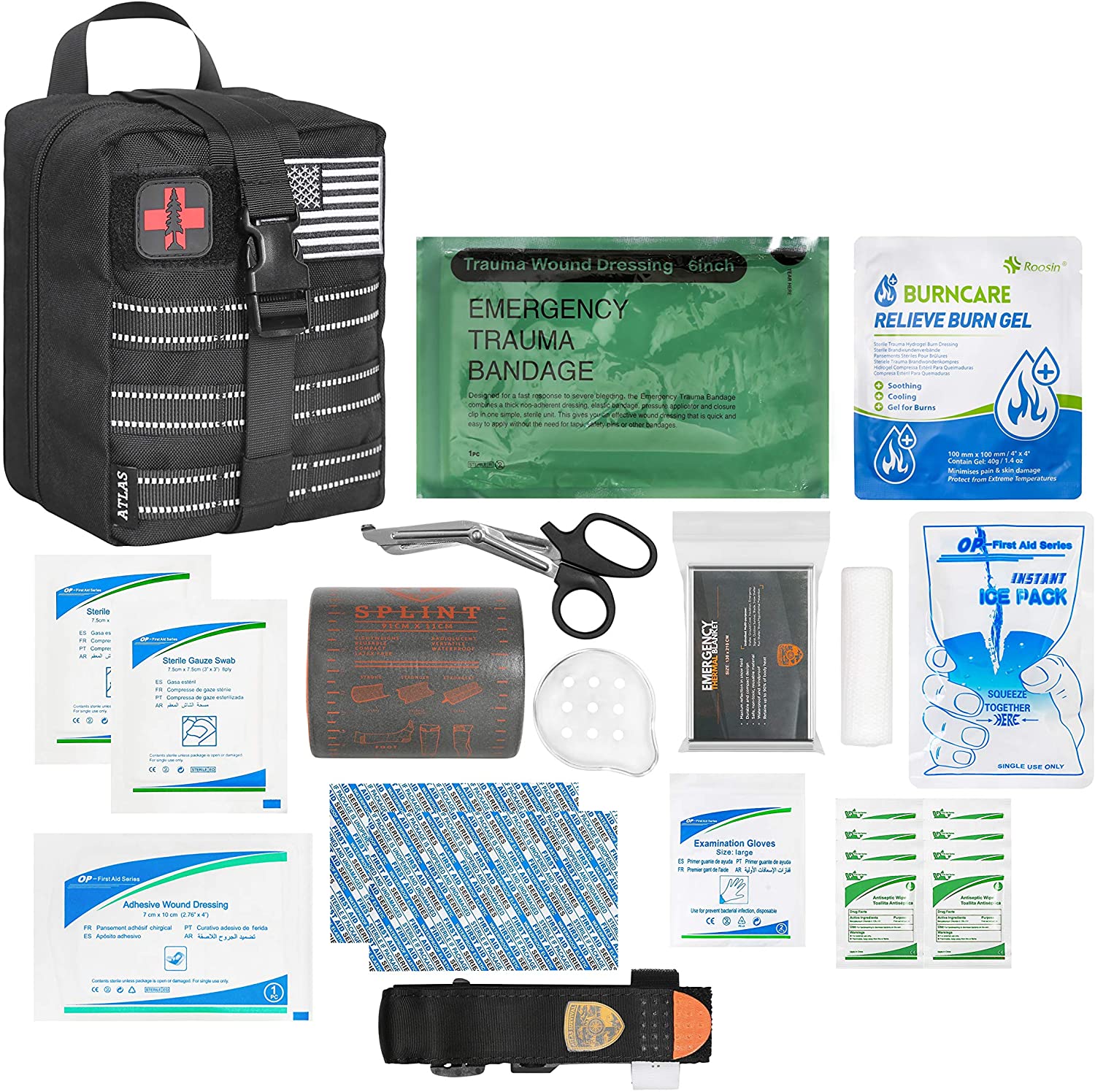 The handyman in your life doesn't have to be into hiking, camping, shooting, fishing, or any outdoor activity to appreciate this emergency trauma kit. Of course, it's doubly useful if they're into any of these hobbies, but it's already incredibly useful just as a comprehensive first-aid kit that every handyman should keep on hand. Injuries are common in this field, and this kit contains everything needed to take care of most of the injuries a handyman is likely to experience.
---
17.

RAK Magnetic Pickup Tool with LED Lights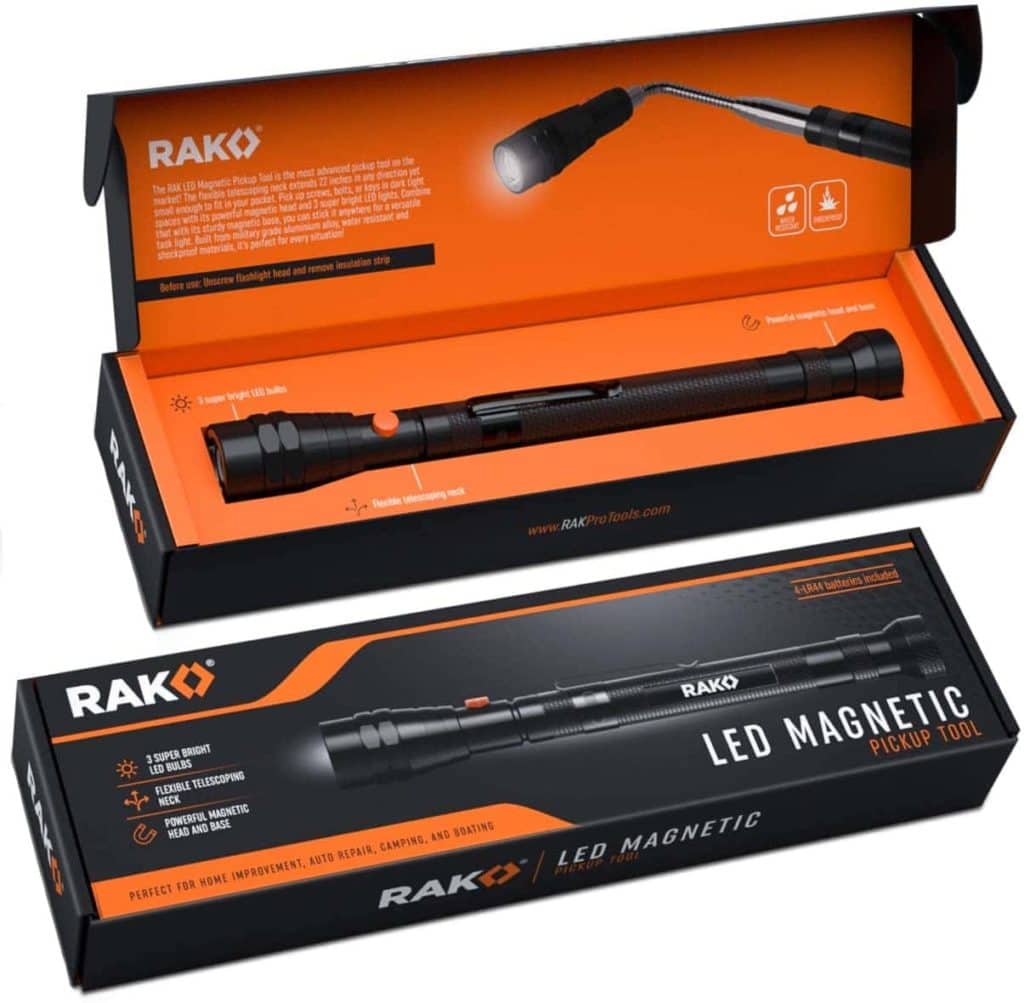 A magnetic pickup tool is an essential component of every handyman's kit. We're always dropping little fasteners and metal tools into the hardest to reach places imaginable where hands just won't fit. Worse, these spots always tend to be pitch dark so you can't see the item you dropped! This pickup tool solves all of this at once. It's telescoping to provide plenty of reach, thin enough to fit into tight spaces, and even has an LED light so you can see what you're looking for.
---
18.

YETI Rambler 14 oz Mug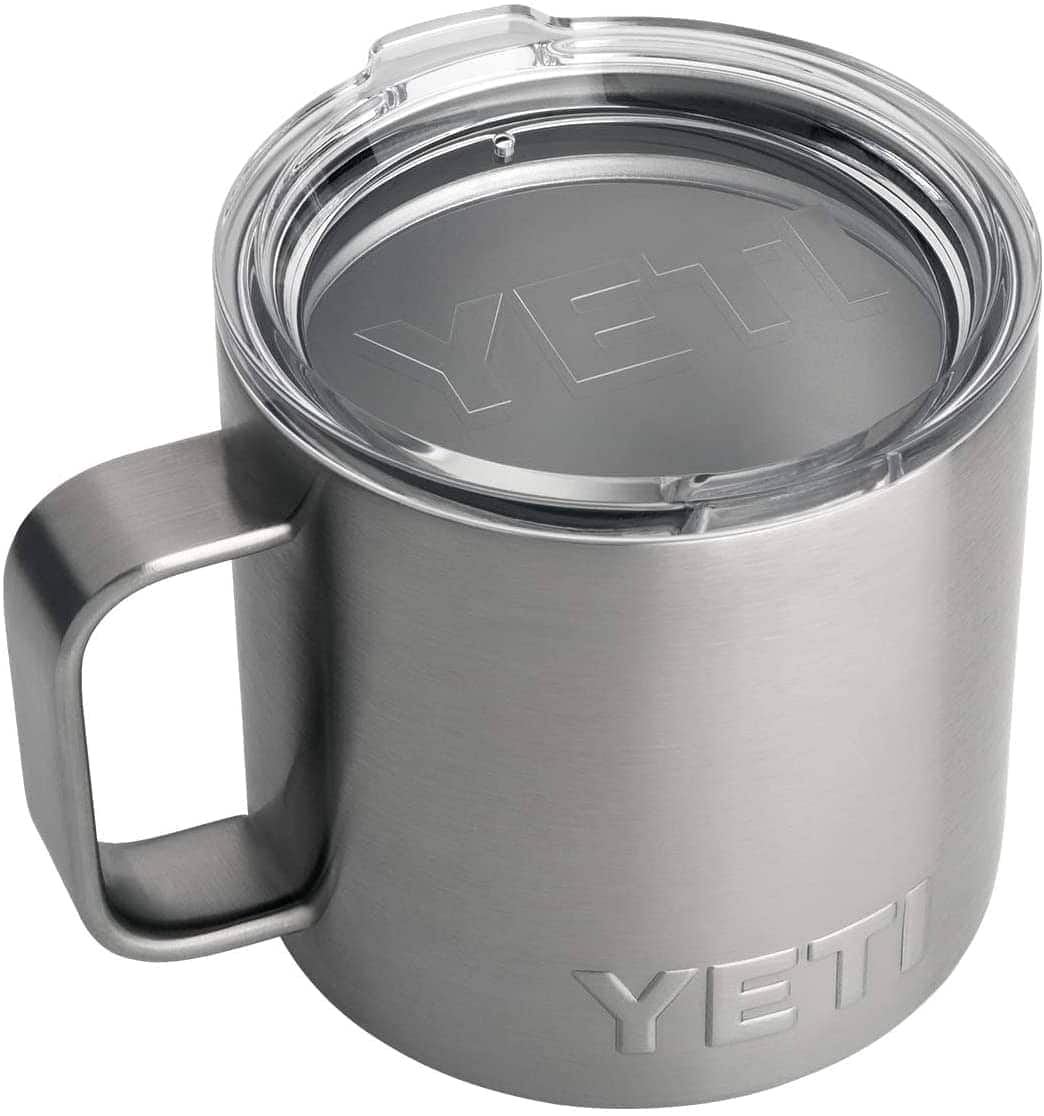 We've already established that most handymen are avid coffee drinkers. Few things are more disappointing than having your morning coffee turn cold before you drink it all. But with this YETI mug, their coffee will stay warm until they're ready to finish it, thanks to the fitted lid and vacuum insulation.
---
19.

Fred and Friends BOSS 3000 Circular Saw Pizza Wheel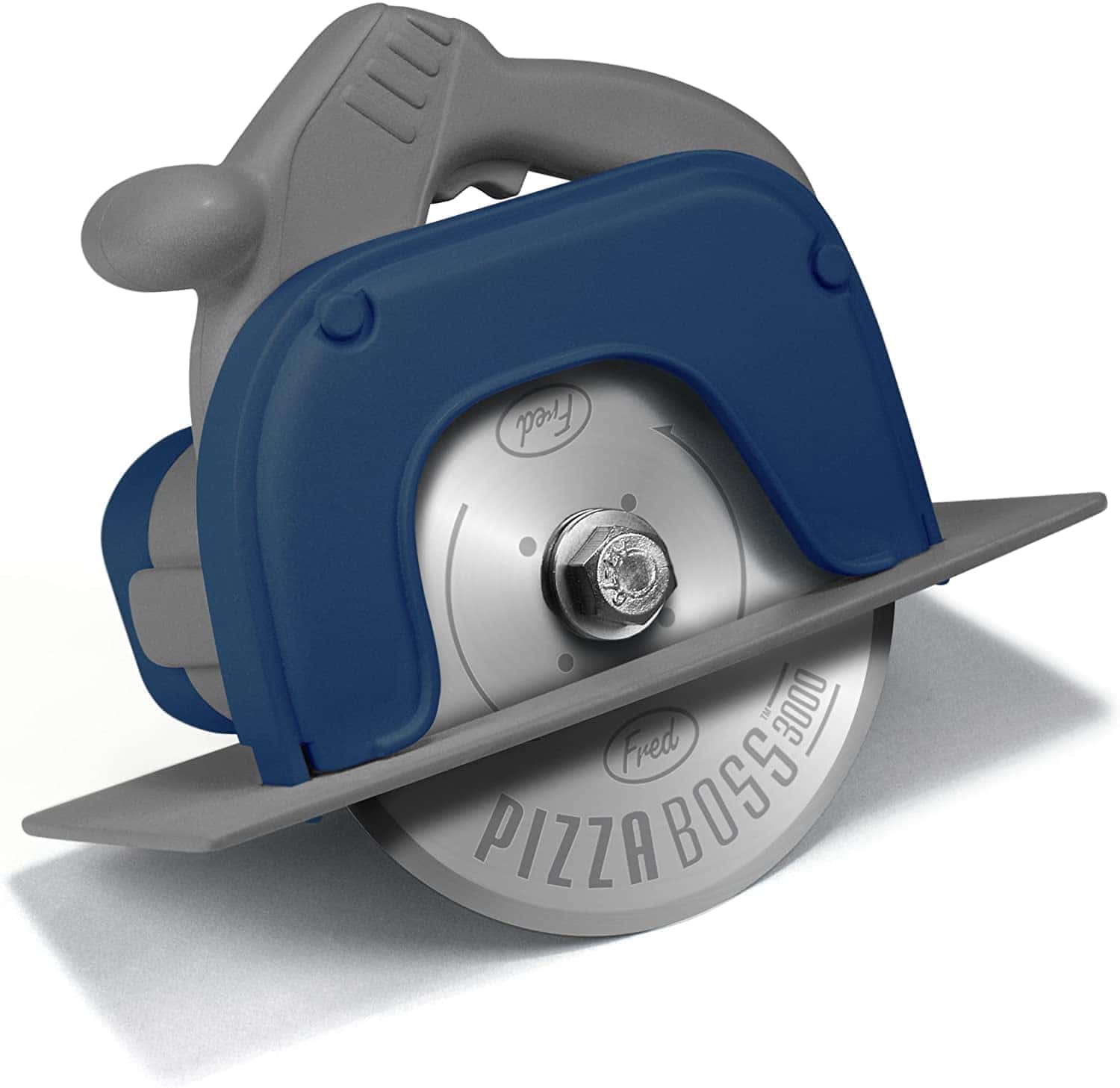 We've never met a handyman who didn't love pizza. It just comes with the territory. Likewise, we've never met a handyman who didn't love power tools! While this isn't actually a power tool, it's made to look like one, which adds a little humor to the mix. This is a regular pizza cutter made to look like a circular saw—a great gag gift for any handyman.
---
20.

Toilet Timer by Katamco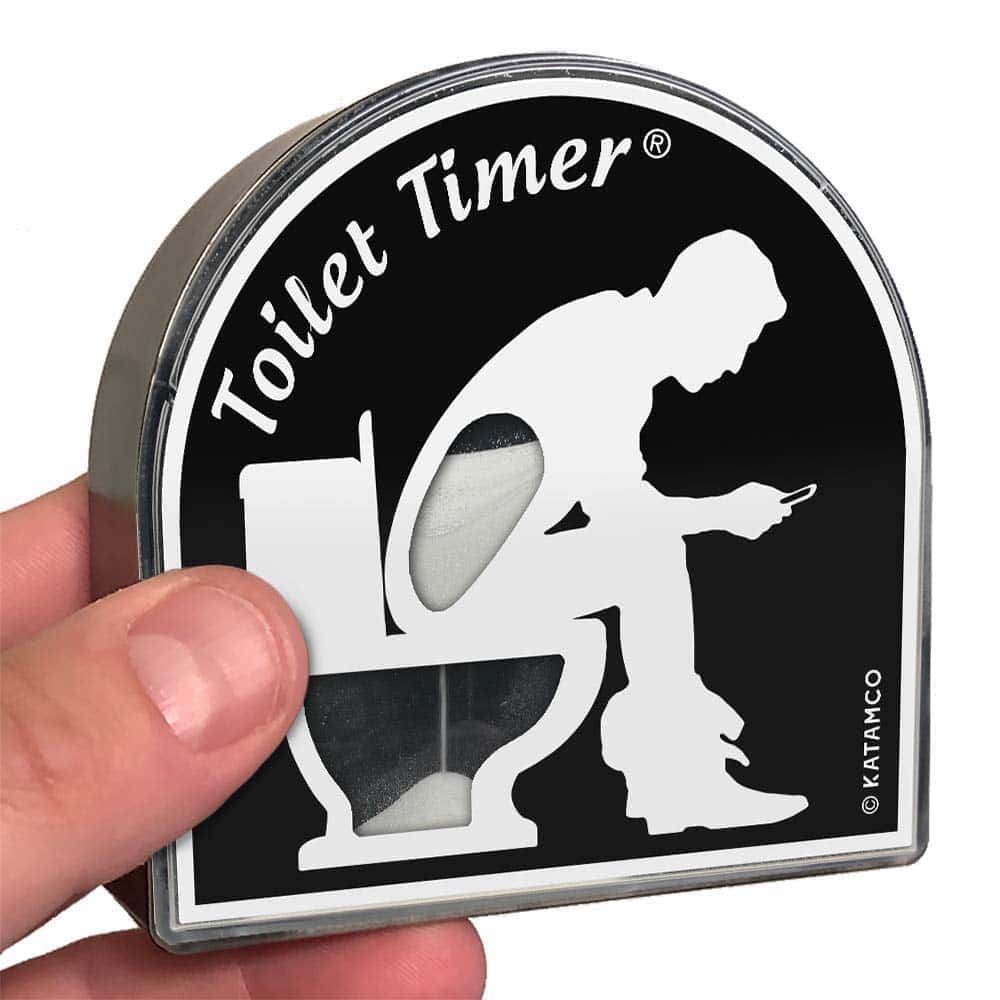 It does appear that all—or at least most—handymen share a particular brand of humor. Well, that brand of humor will find this toilet timer gag gift to be absolutely hysterical. Plus, it's got some utility, helping someone who's a bit too fond of their bathroom time to cut it off and move on with their day in just five minutes. Even if it never gets used, it's a funny gift that will certainly get some questions from guests if you keep it in the bathroom!"
---
21.

Hanes Men's Moccasin Slipper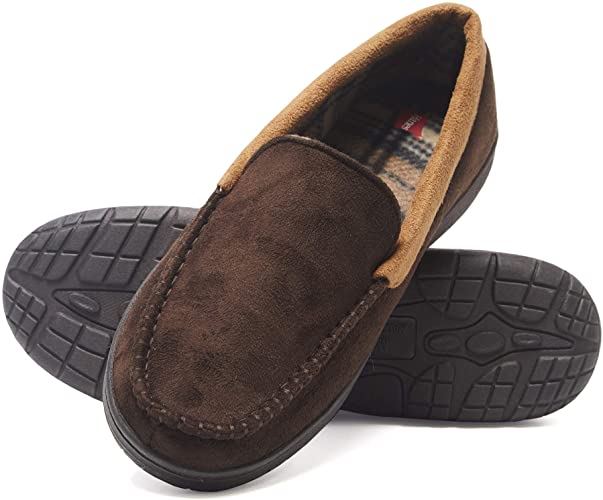 A lot of the work and conditions that handymen do is very uncomfortable. So, the rest of the time, they'd probably prefer to relax in as much comfort as possible, which you can help them do with these luxurious moccasin slippers.
---
22.

Werkzeug Tactical Pen 10-in-1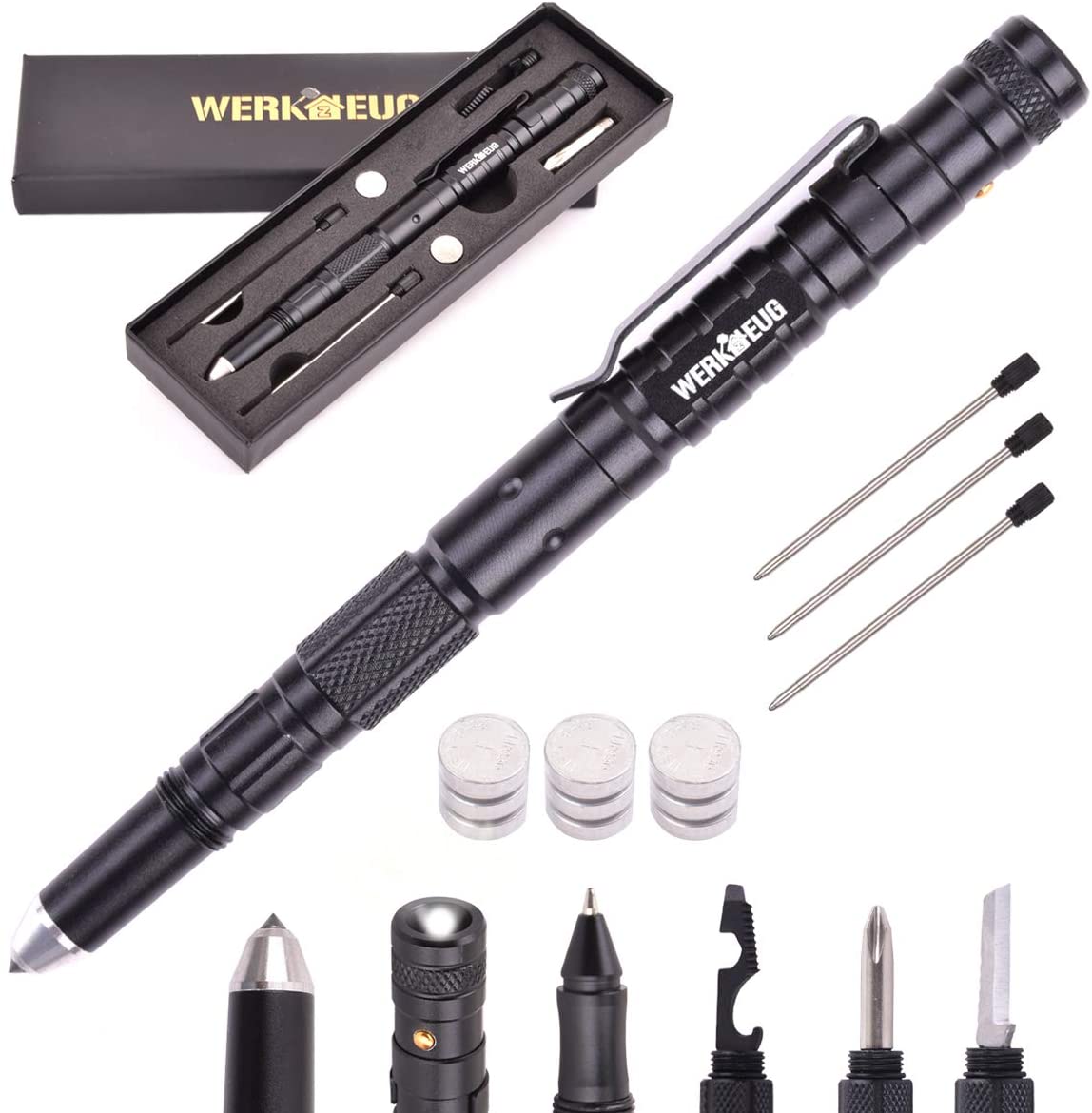 This might look like a pen, but inside, it's got layer upon layer of functionality that any handyman will appreciate. It's got flathead and Phillips screwdriver tips, a knife, flashlight, bottle opener, and many more features. It's well built and durable, and of course, it even functions as a pen, which will always come in handy.
---
23.

O'Keeffe's Working Hands Cream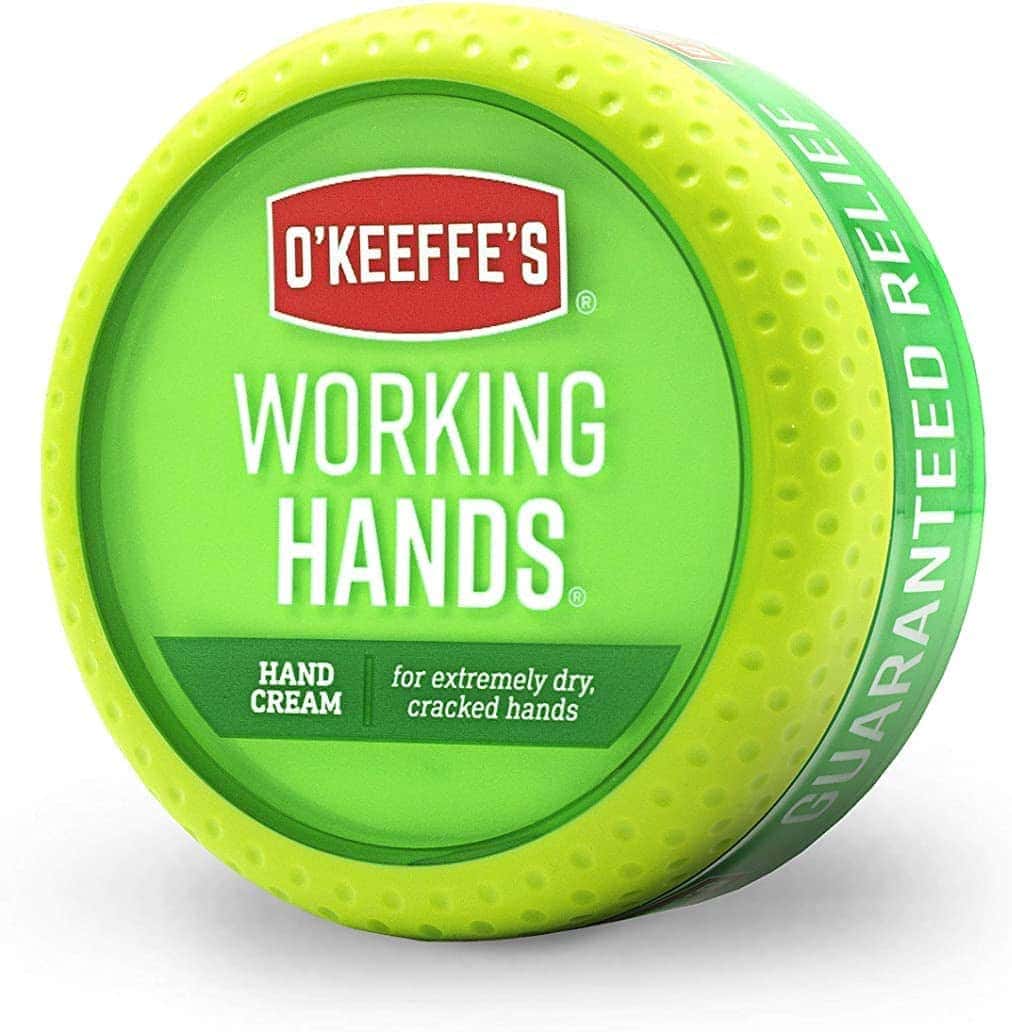 One thing that seems to be unanimous among handymen is hard, leathery, dried, cracked hands. Working with your hands all day just tends to wear them out. Over time, they become calloused and rough. Often, this leads to splits and rips in the skin, which aren't comfortable for anyone; let alone a handyman who has to use those hands all day. But this cream is meant to cure precisely that problem, allowing them to have healthy hands and skin that won't crack, split, and dry out.
---
24.

"I Enjoy Romantic Walks Through The Hardware Store" T-Shirt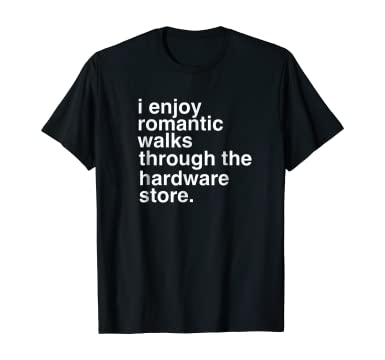 The truth is, a handyman can never have enough shirts. They always get torn up and dirty to the point that they become unusable. But this is one shirt they'll want to keep in good condition. Every handyman will appreciate this humor, and you can show how much you understand them with this funny but useful gift.
---
25.

Rechargeable Magnetic Work Lights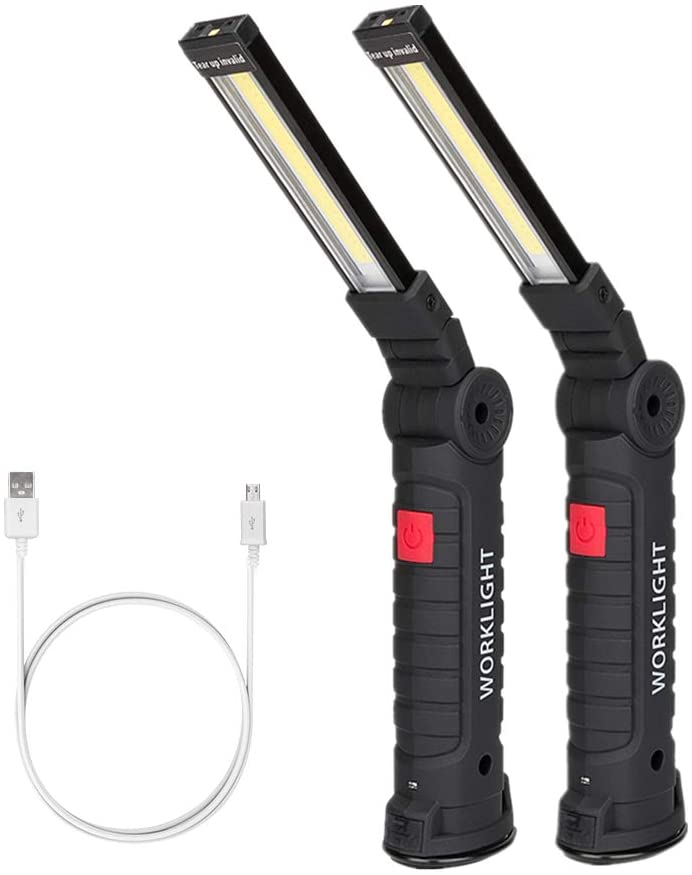 For some reason, handymen often find themselves performing work in the worst of conditions—for instance, when it's dark and you can't see and it's cold enough to freeze your fingertips. But these rechargeable magnetic work lights can help remove some of the frustration from such a situation. They're bright enough to illuminate any workspace. With magnetic bases, they can be positioned almost anywhere for hands-free working, and since there are two, they'll be able to flood any area with enough light to get the work done.
---
26.

Multitool Knife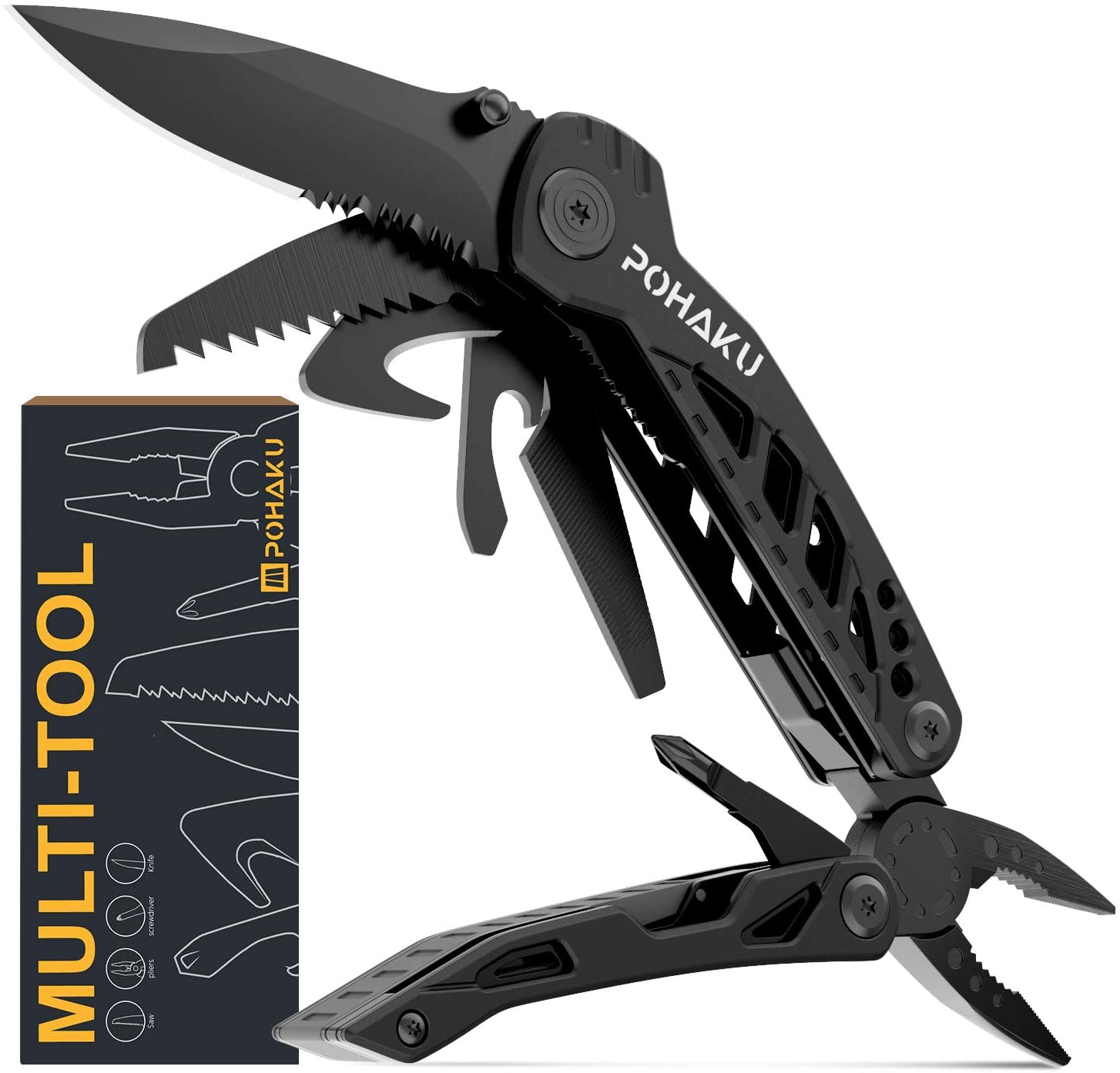 As a general rule, handymen like handy tools. This multitool knife is packed with 13 useful tools that are great for all sorts of uses. These will see plenty of use in handyman activities and repairs, but they're also great for unrelated things like fishing, camping, survival, and more.
---
27.

Upgraded Beard Grooming Kit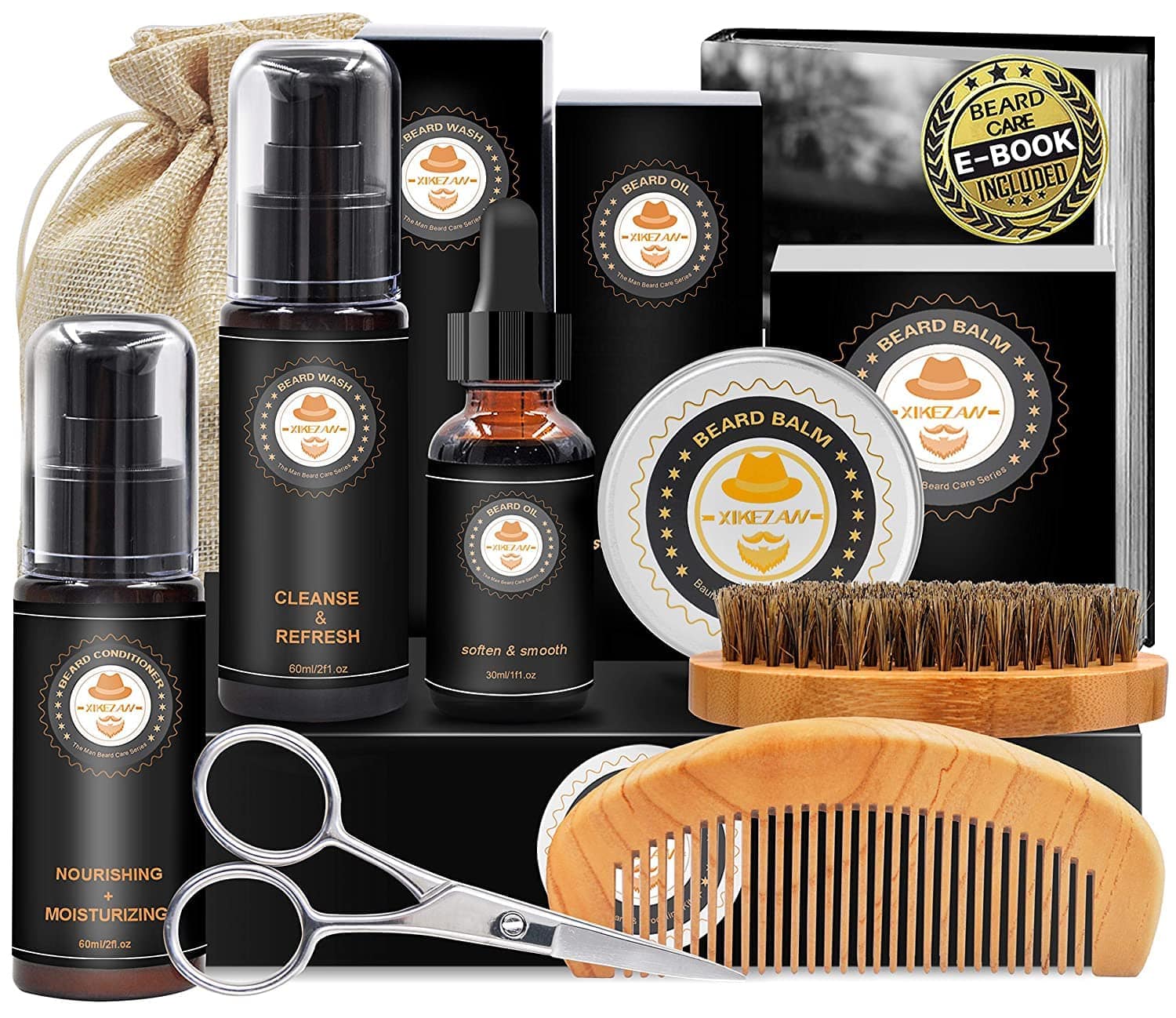 If the handyman in your life is proud of their facial hair, then they need this beard grooming kit to keep everything styled and neat. This will help them take that beard to a whole new level, with beard balm, a brush, wax, comb, and much more.
---
28.

Survival Gear and Equipment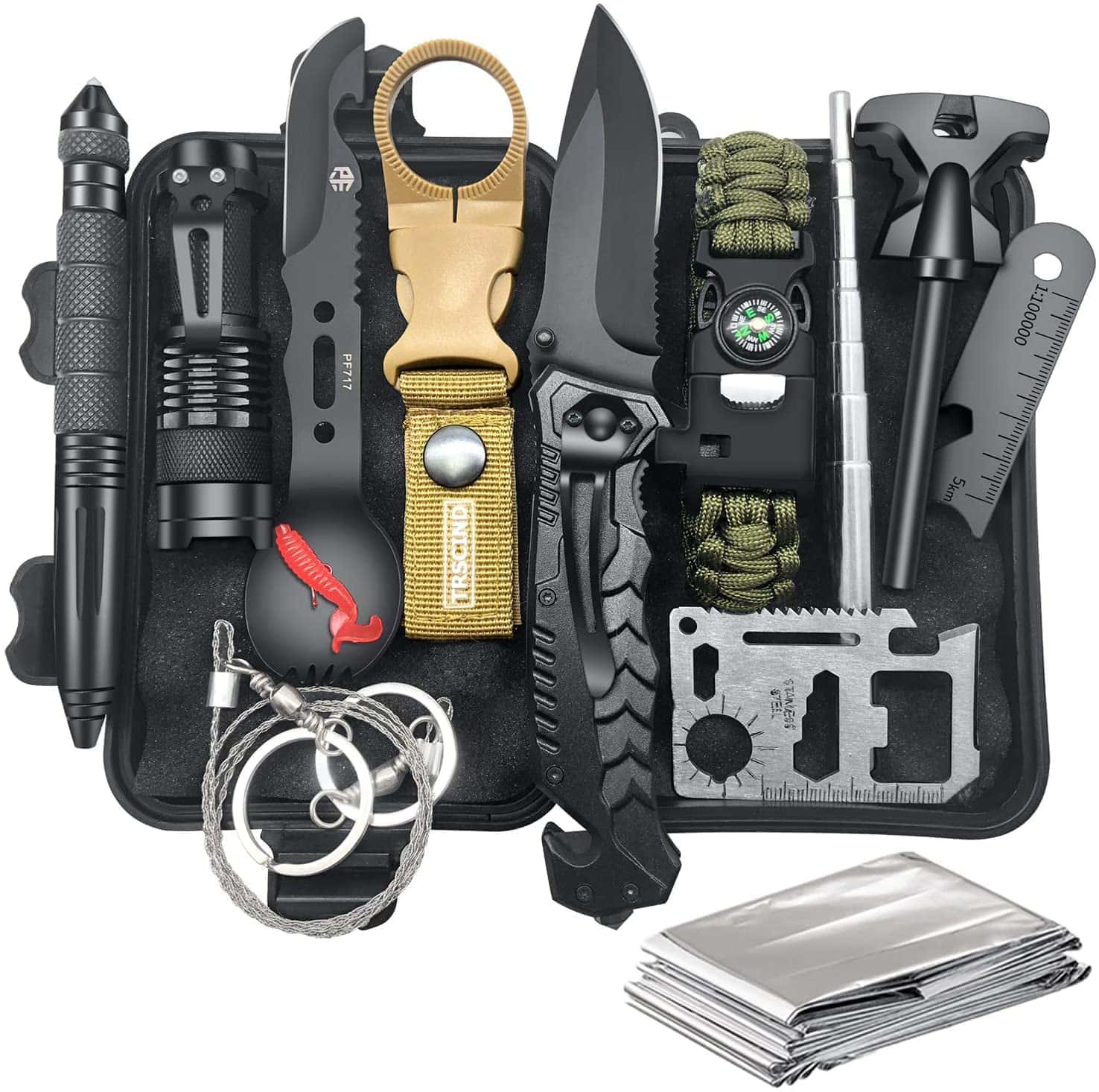 Many handymen also happen to be the type of people who spend their weekends out on the boat hooking fish or in the field chasing down the biggest buck they can find. For these people, a compact survival gear kit can be a great addition to their existing setup. This one is compact and lightweight but loaded with useful items like a wire saw, tactical knife, saber card, fire starter, and a whole lot more.
---
29.

Cave Tools Vegetable Grill Basket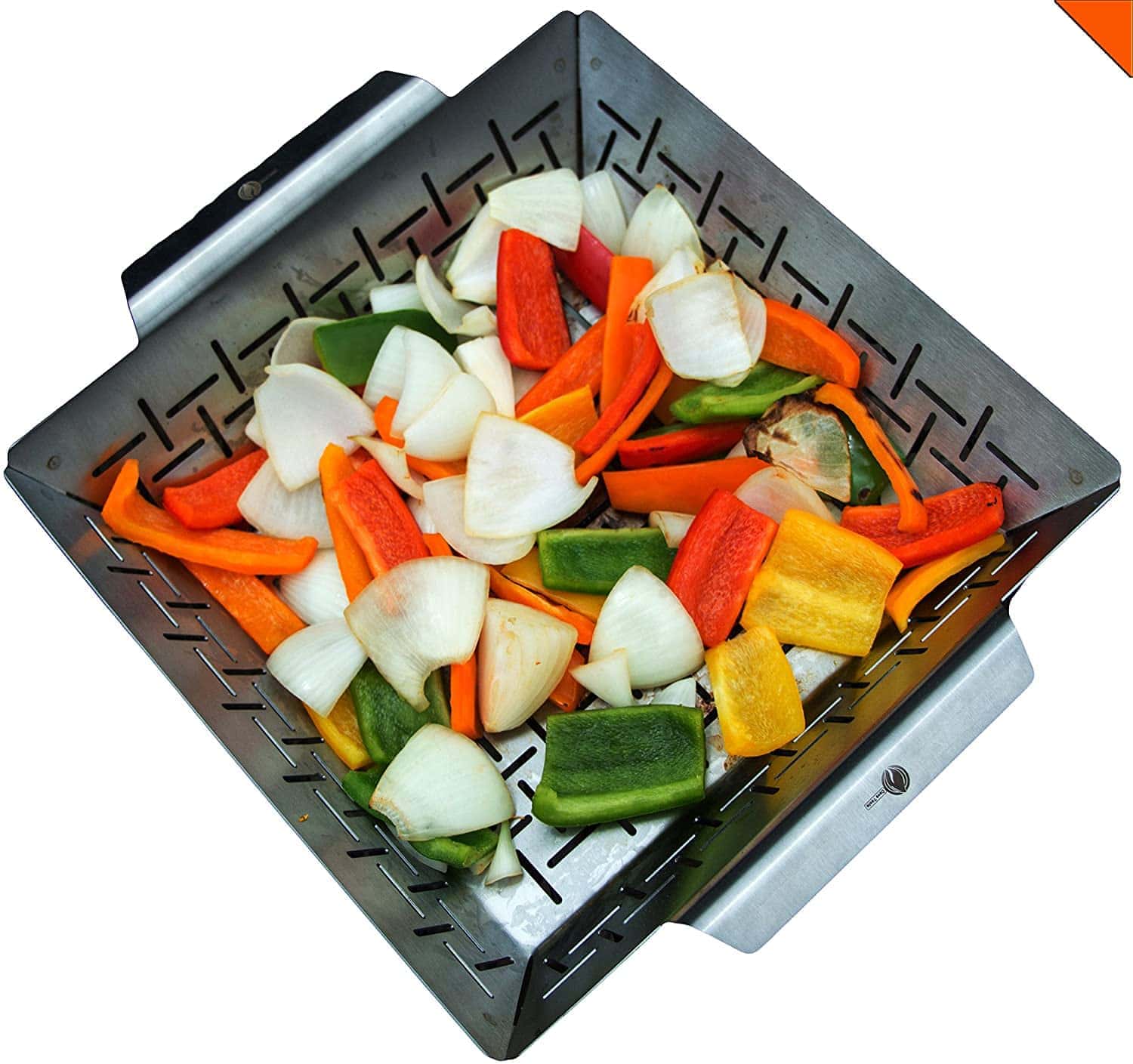 If the handymen you know are like the handymen we know, then most of them aren't big fans of vegetables. However, they are big fans of grilling, and you want them to be as healthy as possible so they can be around to fix stuff for a long time coming. That means, they need to eat those greens! With this vegetable grill basket, suddenly, vegetables don't seem like the enemy since they now go on the grill—and every handyman we know is down with grilled food.
---
30.

"Handyman Hourly Rate" T-Shirt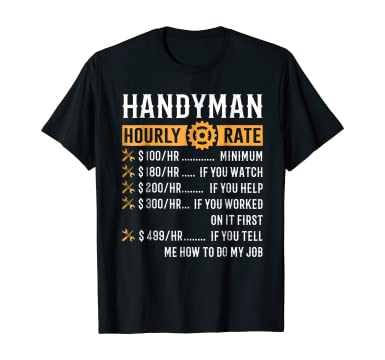 Old-school mechanics used to keep a sign up in the shop that displayed prices very similar to this shirt. These are snarky prices for sure, but every handyman has dealt with every problem on this shirt, at least a dozen times! You can be certain that every handyman will relate to this shirt and find it hilarious.
---
Featured Image Credit: Freepik