Gooseneck vs. 5th Wheel Hitch: What's the Difference?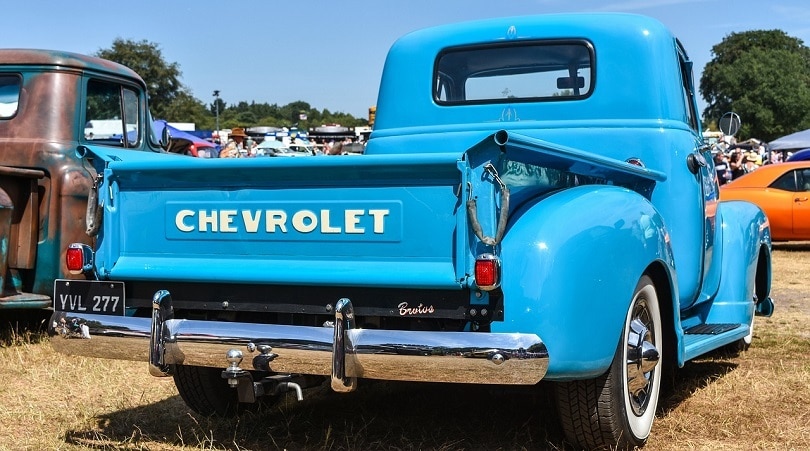 Whether you are pulling an RV or a horsebox, you need to buy the most appropriate towing system. Bumper pull hitches may be suitable for use by large cars and to pull relatively light loads. If you have a pickup truck and need to pull something heavier or you want improved turning capabilities, inside-truck hitches are preferred. The two most common are the gooseneck and the 5th wheel hitch. Although the two share similarities, they attach to the truck differently and are used for different purposes.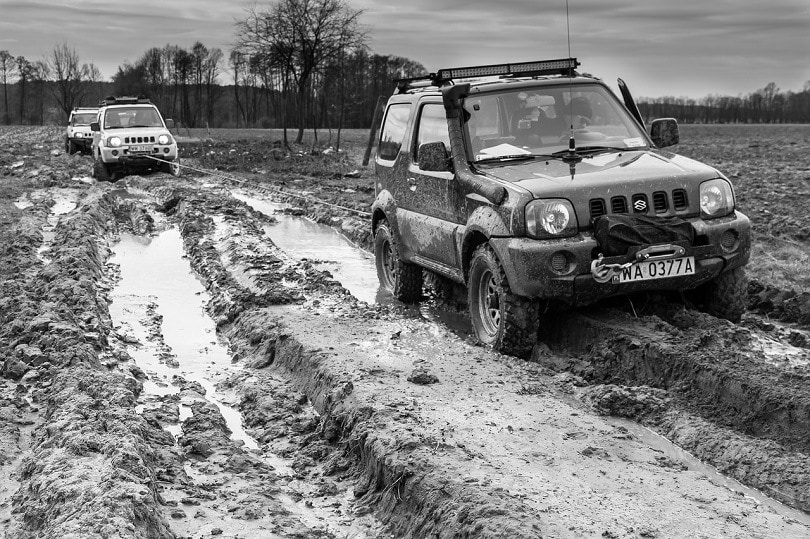 Inside Truck Mount Hitches
Inside truck mount hitches are designed for use with pickup trucks. They are assembled and fixed in the truck bed. The load of the RV is located above the truck bed, which makes the ride smoother, while the mechanism offers a much better turning circle. An improved turning circle enables you to get into and out of spaces more easily. It also offers a smoother tow. The trailer won't sway, and it won't drag across the road.
There are disadvantages to this type of system, however. A traditional bumper pull hitch is quick and easy to operate and can be fixed to most vehicles. What's more, if you have a pickup truck, bumper pull hitches do not require any permanent modification to the truck bed. You can carry additional cargo in the bed too.
If you're an occasional tower and don't pull much weight, a bumper pull hitch may be enough. On the other hand, if you regularly tow a heavy RV or horsebox and need better maneuverability, you will require either a gooseneck or 5th wheel trailer hitch.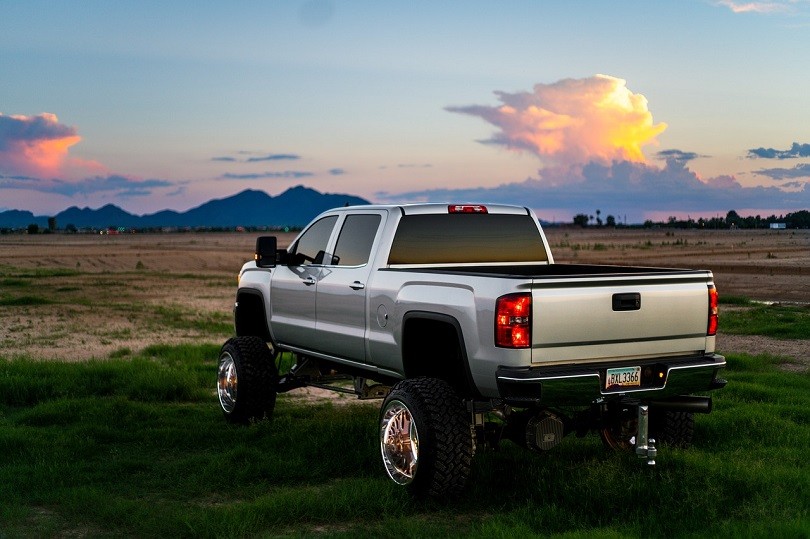 Gooseneck vs. 5th Wheel Hitch
Similarities
Gooseneck and 5th wheel hitches do share similarities. They are both installed in the bed of a pickup truck. This means that you will need a pickup, you will need to be willing to permanently alter the truck bed configuration, and you shouldn't mind losing the storage space that the bed has to offer.
They are also both used for towing heavy trailers, although the type of hitch you choose should be determined by the weight and size of the trailer.
Both have a theoretical weight capacity of around 30,000 lbs., but the actual capacity will be determined by the brackets and connections rather than the hitch itself.
Differences
A 5th wheel hitch uses a jaw and kingpin connection, while a gooseneck hitch relies on a ball and coupler. Choose the model of hitch you buy according to the trailer you're using. RVs tend to use a 5th wheel hitch, while commercial vehicles use a gooseneck.
While a 5th wheel hitch is bulky and takes up space in the bed, it can be removed. This enables you to utilize the space when you are not towing.
A gooseneck is minimally invasive and usually costs less money. If budget is an issue, then this is the model to opt for.
What Is a Gooseneck Hitch?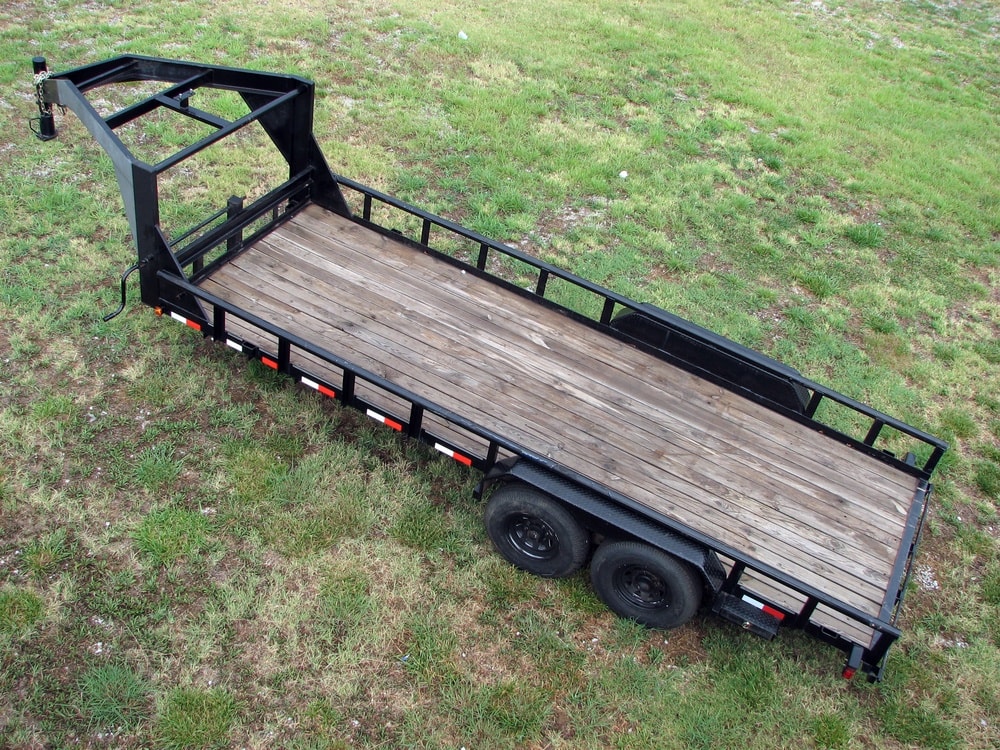 A gooseneck hitch has the same ball hitch as a bumper pull. These are mounted in the truck bed and often require the removal of the spare tire before drilling into the bed itself. This reduces the total towing length compared to a bumper pull, making it easier to maneuver. There are three types of gooseneck hitch:
Above-Bed Installation — This attaches to the same rails as a 5th wheel hitch, and many pickups already have the rails in place in the bed. This also means that you can swap out a gooseneck hitch for a 5th wheel, which is beneficial if you pull different types of trailers with different connections. These are suitable for self-installation.
Under-Bed Installation — This type of hitch requires professional installation. Rails are fixed to the back of the truck, and the hitch is custom fitted for your vehicle. Because the hitch is fitted under the bed, it means that you can use more of the truck bed when you aren't towing.
Fold-Down Installation — The ball is mounted on a plate in the truck bed. A hole must be drilled into the bed, but when the hitch is not in use, it can be folded away so you can use the full capacity of the truck.
Pros
Minimally invasive
Lightweight
Easy to operate
Used for horseboxes and toy haulers
Cons
Less stable
Noisier than a 5th wheel
Permanent holes
Benefits
Gooseneck hitches are usually less invasive than 5th wheel variants. With a fold-down installation, you can fold the ball out of the way when not in use, which means that you retain all the space in the truck bed. Even with an above-bed installation, there is only a plate and a ball hitch, as well as safety chains. You can use the rest of the bed for storing cargo.
The mechanism itself is easy to operate. The trailer has a long coupler that comes down onto the ball. This is the same system as a bumper pull hitch, and its simplicity is one of the reasons that it is common on flatbeds and commercial trailers.
Drawbacks
The gooseneck ball mechanism is easy to operate. The coupler is pulled down on top of the ball and locks into place. However, this simplicity does come at a cost. This type of hitch tends to be louder than a 5th wheel hitch, and it is less stable when pulling a trailer.
Another disadvantage is that you need to drill permanent holes in the bed of the truck. While these can be covered when the hitch is removed, it will cause depreciation in the value of the truck and may make it more difficult to sell.
---
What Is a 5th wheel hitch?
A 5th wheel hitch doesn't use a ball mount. Instead, the trailer has a downward-facing pin called a king pin, which locks into a king pin plate fixed to the truck bed. A locking bar secures the pin in place and prevents the trailer from detaching. The head plate pivots, enabling the trailer to move during towing. This type of connection is commonly used on RVs and campers. Slider hitches allow short-bed pickup trucks to tow trailers without obstruction.
Pros
Smoother towing
Choice of weight capacities
Sliding options
Cons
Heavy assembly
More expensive
Permanent base rails
Restricted weight capacity
Benefits
The 5th wheel hitch has more components and is heavier, but its intricate design provides a smoother and quieter ride when towing. This is why it is used when pulling RVs and campers. 5th wheels are suitable for people with minimal towing experience because they are easier to drive.
Although both types of hitch offer up to 30,000-lb.-weight capacity, the 5th wheel hitch is available in a greater range of weight capacities.
Drawbacks
The 5th wheel hitch is more invasive. The assembly takes up more room in the truck bed than a gooseneck model, and it is heavier. This additional weight is largely offset by the improved comfort and handling when towing a trailer, but it could have a negative impact when driving without.
Once fitted, the base rails are permanently located in the bed of the truck. This can pose a problem if you use your truck for multiple purposes, because it will restrict the amount of storage space in the back.
The more intricate design of the assembly also means that 5th wheel hitches tend to be more expensive than their gooseneck counterparts.
Adapter Plates
A potential pitfall with both types of hitch is that they can only be used with compatible trailers. A 5th wheel trailer will not attach to a gooseneck hitch and vice versa. A gooseneck adapter is a set of 5th wheel rails and a shank that connect into a gooseneck hitch. This adapter allows you to attach any kind of trailer to your gooseneck hitch. This can be useful if you tow different types of trailers and don't want to face the additional cost of a second pickup truck.
Which Is Better: a 5th Wheel or Gooseneck Hitch?
Generally, the choice comes down to the type of hitch you need. If you are unsure because you haven't chosen a trailer yet, 5th wheel hitches tend to be used for recreational towing of RVs, while a gooseneck hitch is used for commercial vehicles like flatbeds. If you want a comfortable and silent towing hitch or you want to use the bed of the truck for storage, choose a 5th wheel model. If budget is an issue, gooseneck hitches tend to be cheaper.
See also: How Much Does It Cost to Install a Hitch?
---
Featured Image Credit: dpexcel, Pixabay