Lexus vs. Toyota: Comparing Quality, Style, and Sales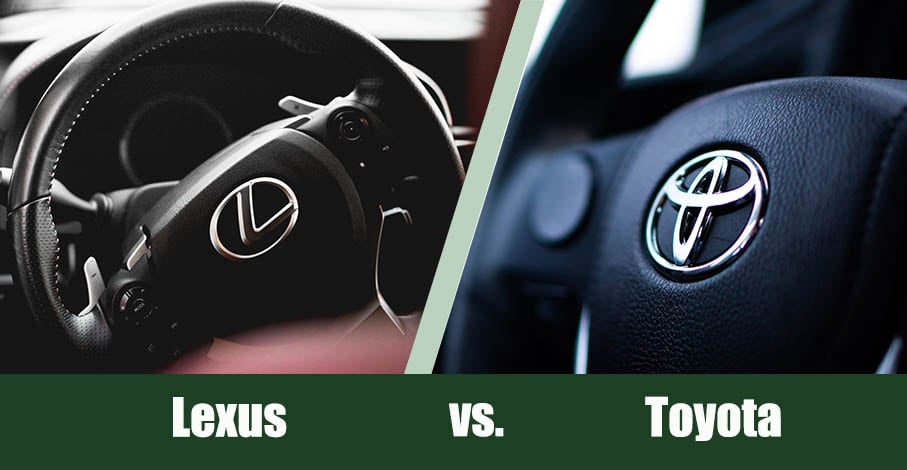 First and foremost, when comparing these two brands, keep in mind that they are two different markets. Lexus is a luxury brand that is not accessible for every budget. In contrast, Toyota offers a diverse line at affordable prices with a few higher-end options. However, both have some similarities and comparable factors.
If money is no object, Lexus is an obvious choice. But if you're unsure whether you want to spend the extra money, Toyota is worth considering. In this review, we will look at a few key points of each brand and then see how they compare in five different categories: performance, price, durability, style, and warranty.

At a Glance
Let's look at the key points of each brand.
Lexus
Founded: 1989
Starting Price Range: $34,225–$102,175
Standard Warranty: 48-month/50,000 mile
S. Sales in 2021: 332,000 units
Toyota
Founded: 1937
Starting Price Range: $20,175–$50,500
Standard Warranty: 36-month/36,000 mile
S. Sales in 2021: 2.3 million units

Overview of Lexus:
The Toyota Motor Corporation owns Lexus. While Toyota does make a few luxurious models, Lexus is their genuine luxury brand. Lexus starts with the rock-solid foundation of Toyota and builds on it with a modern flair for the person who wants to ride around in true luxury.
For a luxury brand, Lexus is accessible. They have over 30 vehicles in their lineup, and because of that, they have reasonable pricing on their lower-end models. There is still a drastic jump from their $34,000 car to their $100,000, though.
This year, some big news for Lexus is the announcement of their 2025 EV supercar. This will be the brand's first fully-electric supercar, and it appears that it takes its design from the legendary LFA coupe. That incredible car had 535 horsepower. Hopefully, the new EV supercar will take its inspiration for more than just looks!
Quality
As a luxury brand, most Lexus models are technologically advanced. Technology is cool, but the more technology is involved, the more things there are to go wrong. However, Lexus has done a great job living up to its parent's name and consistently receives awesome ratings for its quality and reliability.
Style
When you buy a luxury vehicle, you expect it to look gorgeous inside and out, and Lexus does not disappoint. Each model in their line has unique and dramatic styling that sets it apart from its Toyota counterpart. Whether you get into the cheapest or the most expensive Lexus, you'll be immersed in a stylish, modern design with an incredible infotainment system.
Sales
Lexus' sales took a bit of a hit last year, yet they still sold almost half a million units. These numbers will never be on par with other import brands like Honda or Nissan because they are different markets. However, if you compared the sales to Acura, which sold just under 200,000 units in 2021, Lexus' sales aren't too bad.

Overview of Toyota: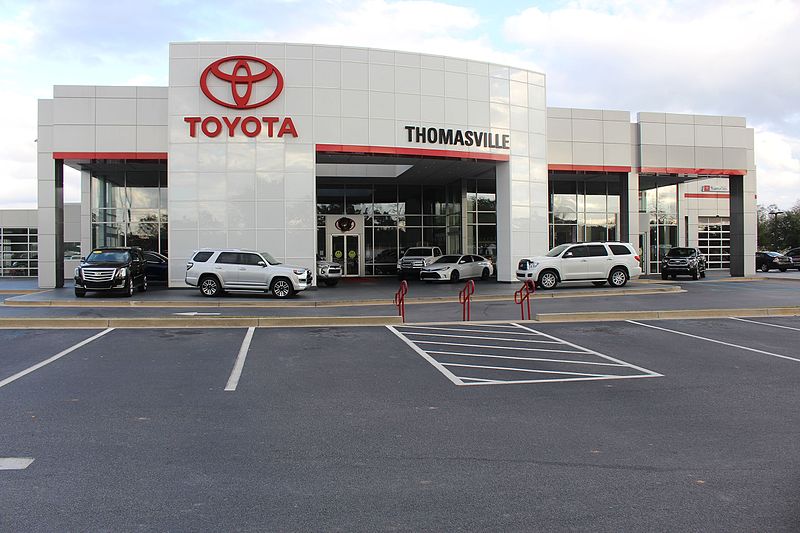 Founded in 1937, Toyota has had a few years to perfect its vehicles. Since then, the brand has been working to show its consumers that "reliable" and "durable" are two words that are used to describe a Toyota. There have even been Toyota engines modified for use in the military that have been bulletproofed.
Toyota's line isn't small at over 40 vehicles. A broad line like this can cause problems, but Toyota has done a terrific job of balancing it so that there are vehicle options for most budgets. Whether it's performance or economy that you're looking for, Toyota's got you sorted.
Year after year, Toyota is winning awards for quality and dependability. In 2021, they won five different J.D. Power awards in both of those categories. In addition to the official awards they win annually, they have the consumer votes for many vehicles in their line, like the Rav4 or Camry
Quality
Toyota has had some short-lived vehicles, but they have had a lot of long-running vehicles that testify to their quality. For example, the Corolla has been around since close to Toyota's beginning. And the Rav4 has sold almost 4 million units since it was first made in 2005. These two things alone paint a vivid picture of the quality that Toyota desires to achieve.
If their on-road quality wasn't enough, they don't stop there. For many years, Toyota has built some of the best off-road trucks. One of the most popular mid-size trucks available today is the Tacoma. It is well-known for its prowess where other trucks dare not go.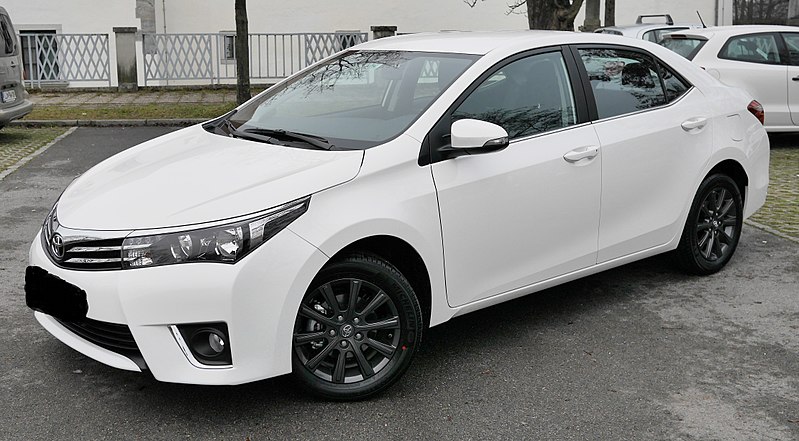 Style
Customization and Toyota are two terms that go together like sprinkles on ice cream. Not only does Toyota offer tons of factory options to change your new ride, but there are many aftermarket options available to customize the look and performance of a new—or old—Toyota.
Sales
Even with the difficulties that 2021 held for supply chains, Toyota didn't slow down. They still managed to sell over 2.3 million units. As they continue to grow their hybrid and fully electric segment, they are on track to grow the business as the world demands greener vehicle options.
Related Read: Honda vs. Toyota: Comparing Quality, Style, and Sales

How do Lexus and Toyota Stack up with One Another?
This may seem like a black and white choice, but these two brands share more in common than you might think. Let's look at five specific categories to see which brand comes out on top.
Performance
Edge: Lexus
Toyota is no slouch in the performance department—just look at the Supra. However, Lexus takes the edge here overall. As a general rule, more money will equal better performance because of better, higher-end components.
Price
Edge: Toyota
If price is a deciding factor, the clear edge is Toyota. They offer cars and SUVs for just about every budget. Lexus does have a few options that are comparable to mid-level Toyota's. Still, their primary market is the expensive luxury segment.
Durability
Edge: Toyota
Lexus has done a great job retaining the durability that their brand came from. So, engine-wise, this is a tie. However, Lexus vehicles are much more technologically focused, so they do not have the same overall durability that a Toyota has.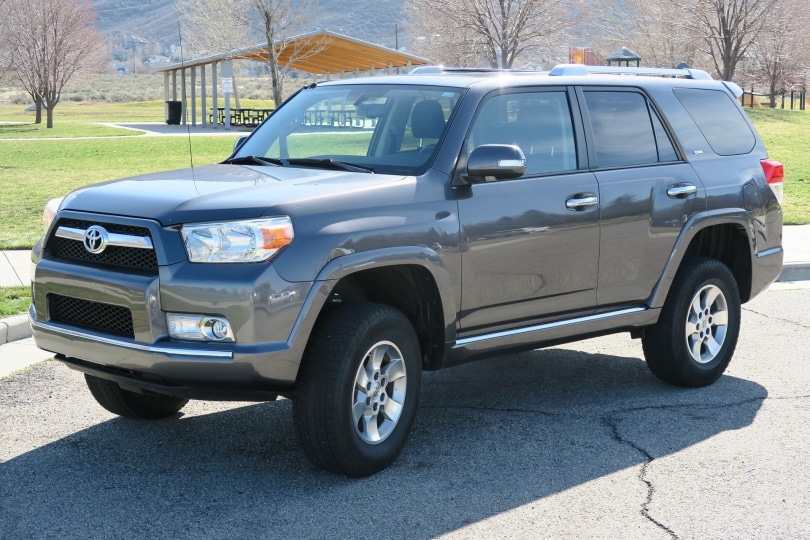 Style
Edge: Lexus
As a luxury vehicle, it's hard to imagine Lexus not taking the edge here. This isn't to say Toyota is a flop when it comes to their style and design, but Lexus has some cool features and a much nicer appearance overall.
Warranty
Edge: Lexus
Compared to Toyota, Lexus offers an extra year of standard warranty on all their vehicles. This may not seem like much, but a lot could go wrong in that extra year. However, both brands offer a 10-year warranty on all hybrid components for their hybrid engines.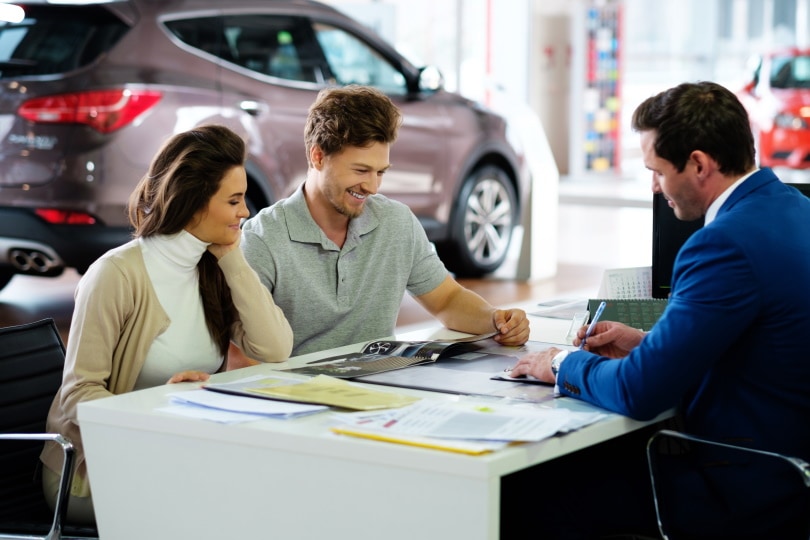 What the Users Say
This isn't just our opinion. We've looked at different sources such as Consumer Reports and Edmunds to determine what consumers like you are saying about these two brands. Here are a couple of standout comments others have made:
One reviewer says they've owned many brands, and nothing has lasted close to the 350,000 miles their Corolla had.
People love the affordability that Toyota offers. Especially with rebates for first responders.
Using the website to build a Toyota can be confusing due to the size of their line and the trim levels available.
Lexus builds good-looking and comfortable vehicles that live up to their hype.
Even coming from other Luxury brands, consumers love their new Lexus and consider it an upgrade.
Most Lexus models will leave you disappointed if fuel economy is your primary buying consideration.
Related Read: Honda vs. Toyota: Comparing Quality, Style, and Sales

Conclusion
If you're looking for something that will turn heads and have people drooling, Lexus is the ride you want between the two. With a Lexus, you aren't just paying for looks either because they are great vehicles backed by that Toyota reliability. However, if the price is an issue and you're looking for a solid and reliable vehicle, you won't be disappointed with a Toyota.
---
Image Credit: (L) Steven Binotto, Unsplash | (R) Christina Telep, Unsplash