9 Tasty Green Smoothie Recipes (with Pictures)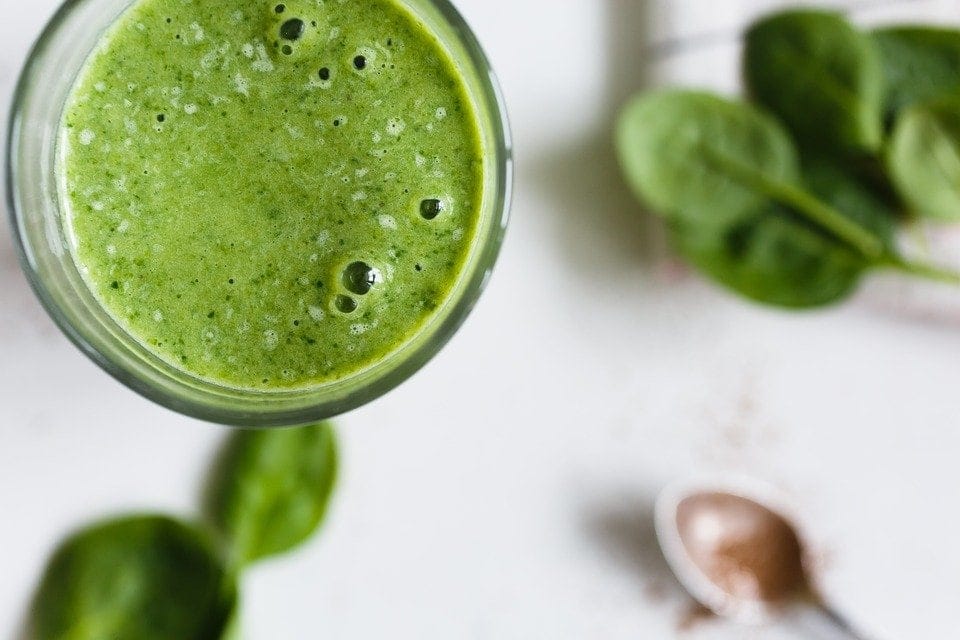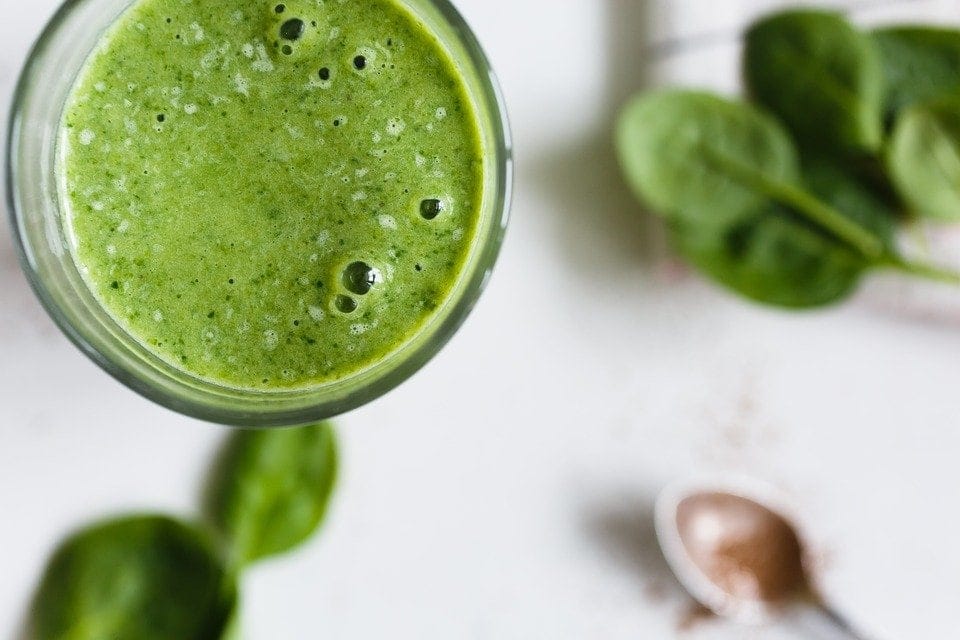 Smoothies are often associated with healthy living. Ideal substitutions for a meal when created with the proper intention and can provide your body with your daily servings of fruits, veggies, and grains. Not to mention the seemingly endless supply of vitamins, minerals, and health benefits.
Smoothies can be created in a wide range of colors and flavors, guaranteeing a combination that's agreeable for just about anyone. However, there is nothing as true or refreshing as the original and always classic green smoothie. The most amazing aspect of these smoothies is expecting a mouthful of mulched spinach but being pleasantly surprised by how tasty they actually are. These chilled superfoods are versatile, forgiving, and most importantly delicious.
So before writing off green smoothies, test out our ten favorites and let us know how they stand up to your average cobb salad or piece of fruit. We promise they taste much better than they look!

The 9 Tasty Green Smoothie Recipes
1.

The Best Green Smoothie
If you are looking for a light and nutty smoothie, this recipe is both of these things. Created with peanut butter and topped with a few of your favorite nuts and seed, you won't even remember which greens are included.
---
2.

Best-Ever Green Smoothie
For those who have tried green smoothies and still aren't convinced that green is the way to go. This recipe was created to change your mind. The author has tested countless recipes and found this one to be the end-all-be-all of green smoothies. Her children even approved! With limited ingredients, we are sure this is the one to sway you our way.
---
3.

Delicious Green Smoothie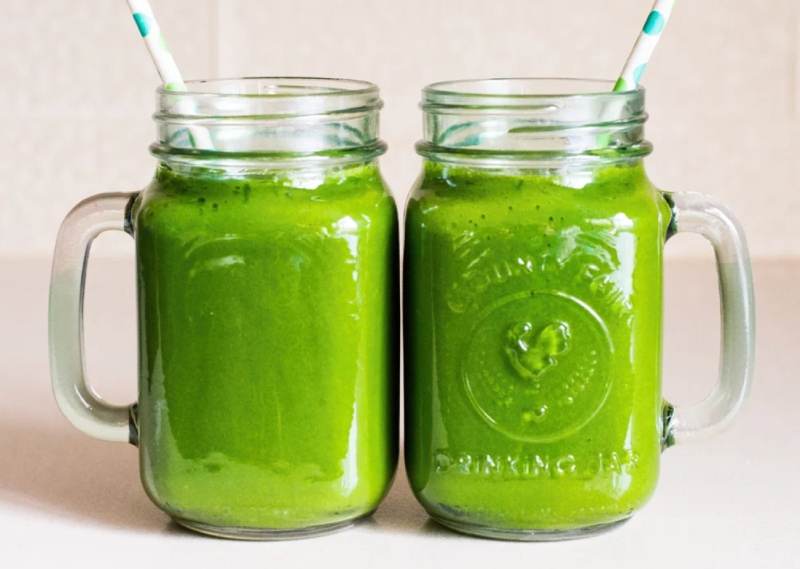 You might also be a creator of smoothies. Tossing in random ingredients as you see fit – ending up with overly sweet, tart, or downright gnarly tasting smoothies, like this blog writer. Just as this author came to realize, the power of a good recipe should not be overlooked! If you need to know your end result is going to be delicious, this recipe guarantees it!
---
4.

Cool Cucumber Smoothie
Cucumber is a wonderful smoothie ingredient. It's beyond refreshing and offers a different taste than the average green ingredients. If you tracking your calorie intake, this recipe conveniently includes nutritional information.
---
5.

Detox Spinach Green Smoothie
Coffee is our go-to when we are looking to gain a sudden burst of energy, but this green smoothie is what you should reach for if you are looking for a total recharge. It's a great option for those looking to detox and incorporates a quick cleanse into their day.
---
6.

Simple Green Smoothie
Speaking of natural ways to energize your mind and body, this perfect green smoothie might just be the answer. Whether your looking to start the day off right, or are in need of a mid-day pick-me-up, blending up one of these smoothies is a great way to boost not only your energy but also your immune system (bonus!).
---
7.

Immune Boosting Healthy Green Smoothie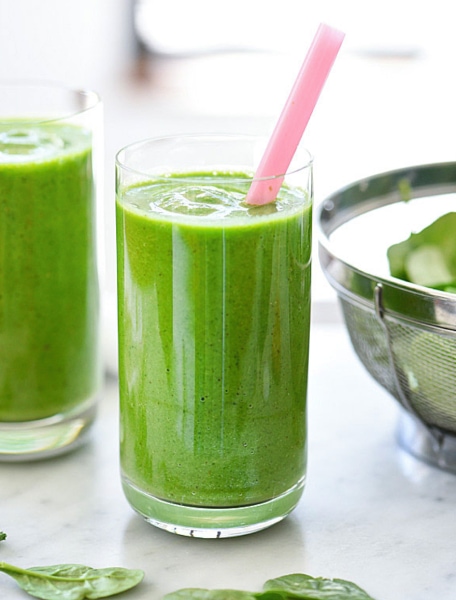 Your immune system is one part of your health you'll want to keep in tip-top shape. Especially heading into the colder seasons. This healthy green smoothie will set you up for a flu-free winter.
---
8.

Green Breakfast Smoothie
Kick start your morning with a smoothie. Set the tone for the rest of your day. With this recipe, your body will be forever grateful for the boost of energy and your mind sharp – ready to take on whatever the world has to throw your way. The longer you fit this smoothie into your morning routine, the more you will see come out of it.
---
9.

Green Smoothie Recipe
Sometimes we don't quite have everything we need to follow a recipe down to each ingredient. With this recipe, you have a bit of freedom to pick and choose from the items you have on hand – which is a beautiful thing when we're clearing out our fridges. We also found a helpful hint in this article that we swear by – freeze any leftover smoothie in an ice tray and use the cubes in your next smoothie. Genius!


Conclusion
Trying new things and changing up the way we see and eat our food is a total game-changer when it comes to a healthier diet. Green smoothies can facilitate weight loss, supplement the nutrients we are lacking all while cleansing our digestive tract, and detoxifying our bodies.
Being open-minded about presentation and finding ways to feed not only our bodies but our souls through food can be the difference in living a longer, healthier, and much happier life. We hope that you have fallen in love with one of these green smoothie recipes and share them with your friends and family.
Try a few other recipes and related reads:
---
Feature Image Credit: kkolosov, Pixabay