12 Facts About Hail- Statistics to Know In 2023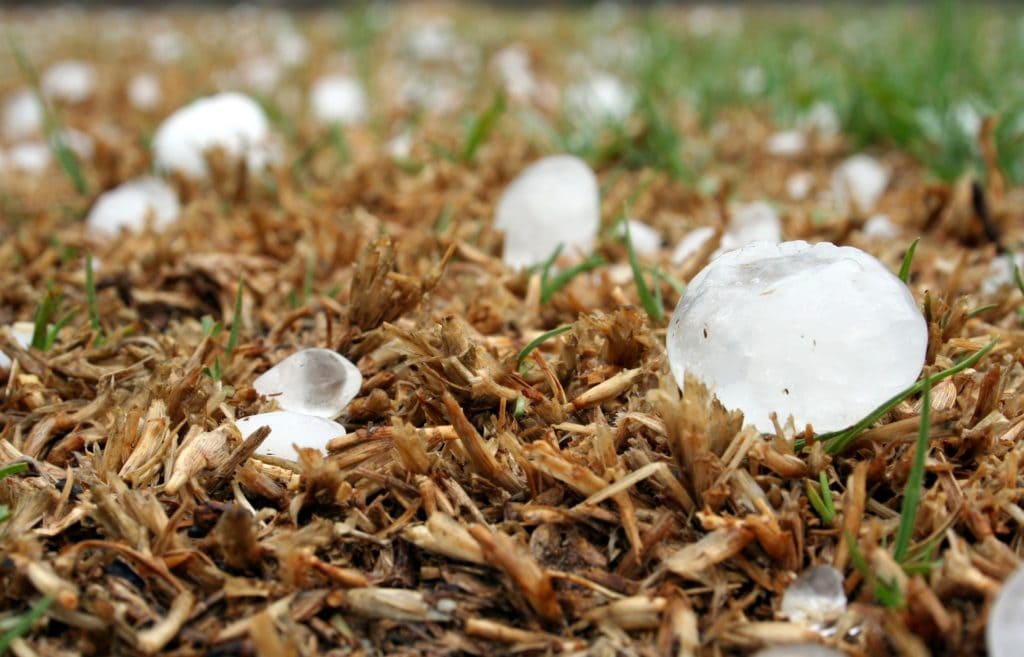 Note: This article's statistics come from third-party sources and do not represent the opinions of this website.
Hailstones are balls of ice that form in thunderclouds as droplets of water fall and rise on updraughts and downdraughts. Hail can fall anywhere in the world, but damaging hail is commonly seen in the US as well as China, Russia, India, and Italy. In the US, hail causes more property damage than any other type of storm. Thankfully, the phenomenon is usually well predicted by meteorologists, keeping serious injury and fatalities to a minimum.
Click below to jump ahead:

Top 12 Facts About Hail

US Hailstorm Facts
1.

Most hailstorms in the US occur between April and July
(Storm Prediction Center)
In order for hail to fall, it requires warmer surface temperatures but cooler upper atmosphere temperatures. These conditions allow ice to form in the upper atmosphere while the warmer surface temperatures push hot air up. This combination creates instability in thunderclouds, causing the required updraughts and downdraughts.
In the US, these conditions are most often experienced between the months of April and July with peak hailstorm season being May and June. Around 800 hailstorms are witnessed during each of the four months, compared to figures in December, the month in which US citizens are least likely to see hail.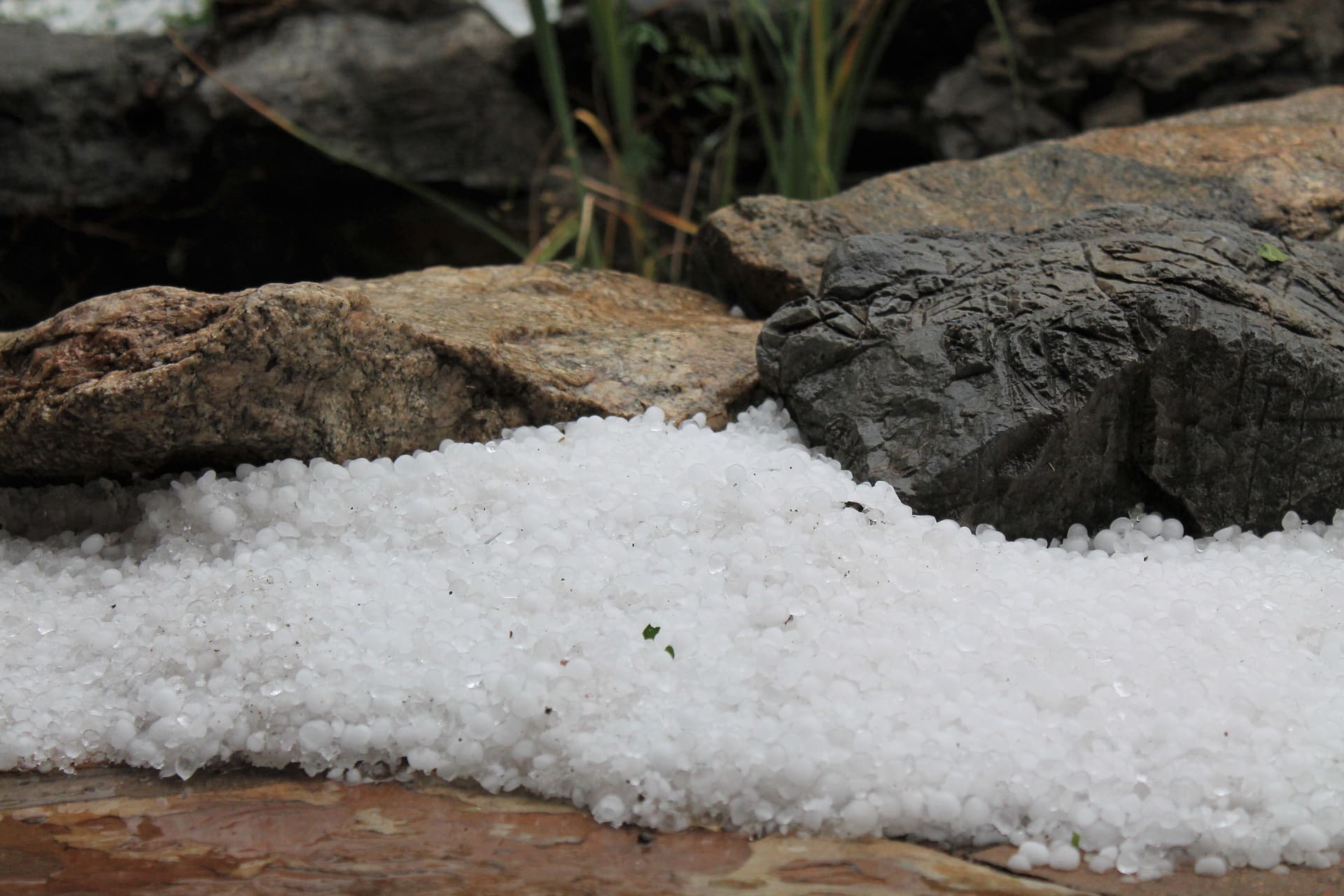 ---
2.

Texas is the state that sees the most hailstorms annually
(Storm Prediction Center)
As well as being the second-largest state by land area, Texas also has ideal temperature and weather conditions for hailstorms. As a result, the state averages approximately 600 storms each year, making it the hail capital of the US. South Dakota, Oklahoma, and Kansas are the next most hail-hit states with 377, 341, and 341 storms per year in 2020, respectively.
Due to its cold surface temperature, Alaska is the state where you are least likely to experience a hailstorm. Delaware and Hawaii both also recorded 0 hail incidents that year. Although Alaska and Hawaii also experienced hail-free years in 2021, Delaware saw two hail events in the 12-month period.
---
3.

There were nearly 4,000 major hailstorms in the USA in 2021
(Storm Prediction Center)
In 2020, the US saw 4,611 total hailstorms. In 2021, there were 3,763, representing an 18% decline in hail events. In 2012, there were 7,033 incidents: the most in the past 10 years. 2021's figures are the lowest in the last 10 years, showing a significant downtrend in hailstorms over a ten-year period.
---
4.

The area where Colorado, Wyoming, and Nebraska meets is called "Hail Alley" by insurers
(Discover Magazine)
Hail needs very specific conditions before it can form. Thunderstorms create ice balls frequently, but because the air is so warm, these balls melt before they reach the ground or get close to falling. As such, thunderstorms rarely produce hail, but an area that stretches from Wyoming to Texas offers perfect hail conditions. Not only is the air cooler, but it is at a higher elevation, which means that the hail does not have as far to travel or as much opportunity to melt before it reaches the ground. Not only does this lead to more hailstorms but more severe ones, too, and this has given rise to the nickname "hail alley".
---
5.

The largest recorded hailstone in the US was 8 inches in diameter
(The NOAA National Severe Storms Library)
So perfect are the conditions in hail alley that it has produced some mammoth hail shows. In Vivian, South Dakota, in 2010, one hailstone that fell had a diameter of 8 inches, a circumference of 18.62 inches, and a weight of 1 pound, 15 ounces, making it the largest hailstone to have been measured in the US.
---
Hail Damage Statistics
6.

More than 6 million US properties are affected by hail each year
(Verisk)
Hail causes more property damage than any other type of weather in the US and this is considered in property and auto insurance in some states. It is estimated that 6.2 million properties were affected by hail in 2020. The roof is the most common casualty of these storms, offering protection to the rest of the property, and it can take as long as 10 months before repairs are completed.
---
(Verisk)
Across the US, property owners submitted claims of more than $14 billion for hail damage during 2020. $3.3 billion of these claims were made in Texas where 17% of the state's total properties made claims for damage caused by hail.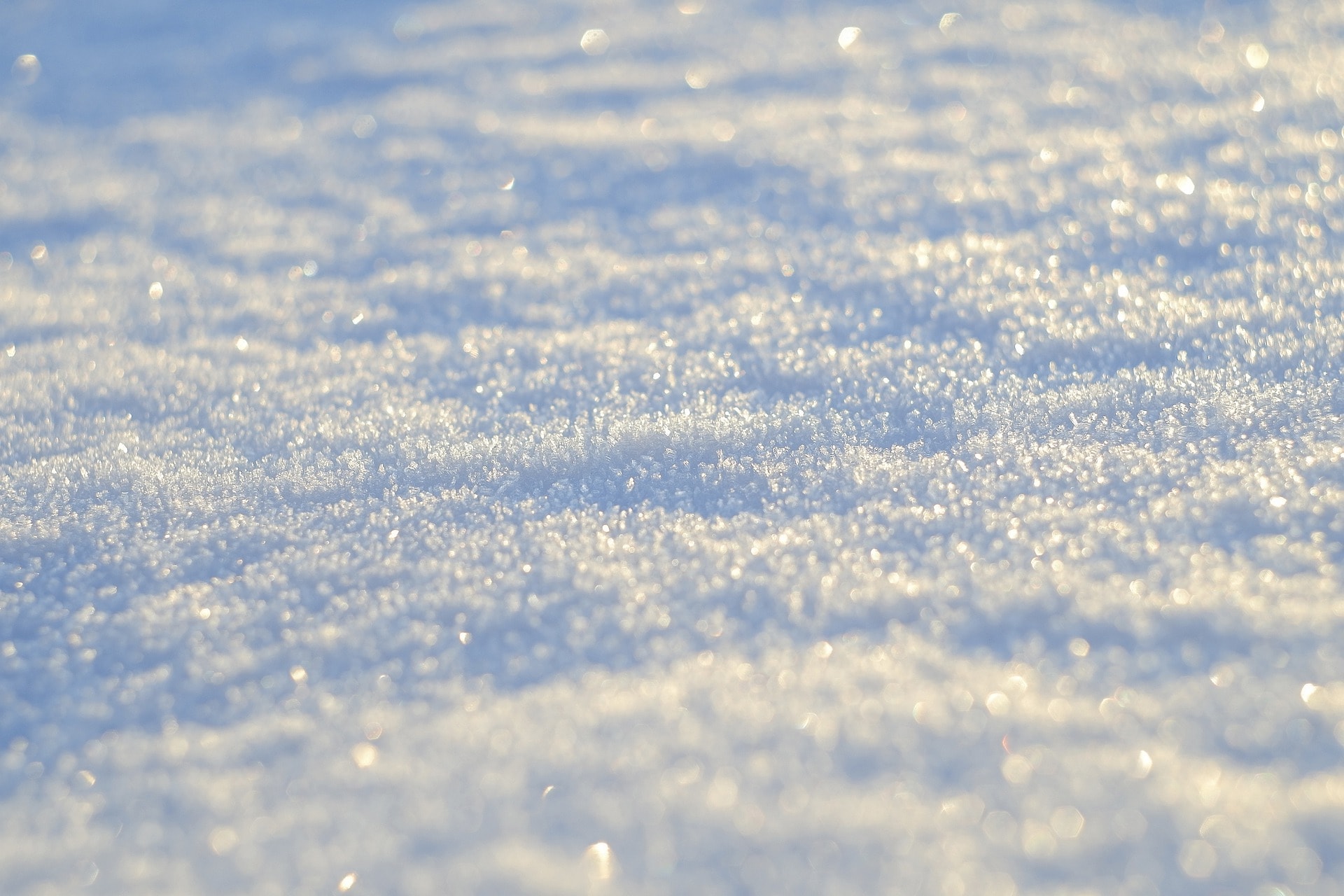 ---
8.

The most recent death caused by hail in the US was in 2008
(Accuweather)
Severe hailstorms can cause hailstones nearly as large as footballs to hit ground at speeds of 100mph, so it is surprising that we hear of so few fatalities. In fact, since the year 2000, only four people have been killed by hail in the US, with the most recent fatality being in 2008.
---
9.

24 people a year, in the US, are injured by hail
(Accuweather)
Even injuries are relatively uncommon. An average of 24 people are injured by hail each year in the US. If there is a major hailstorm, experts advise taking cover, ideally in a strong building and away from windows, in order to enjoy some protection from these giant balls of ice. If you're stuck in a car, it is recommended that you drive safely off the road and try to find a stable structure in which to wait out the storm, and you should avoid parking and waiting under a bridge.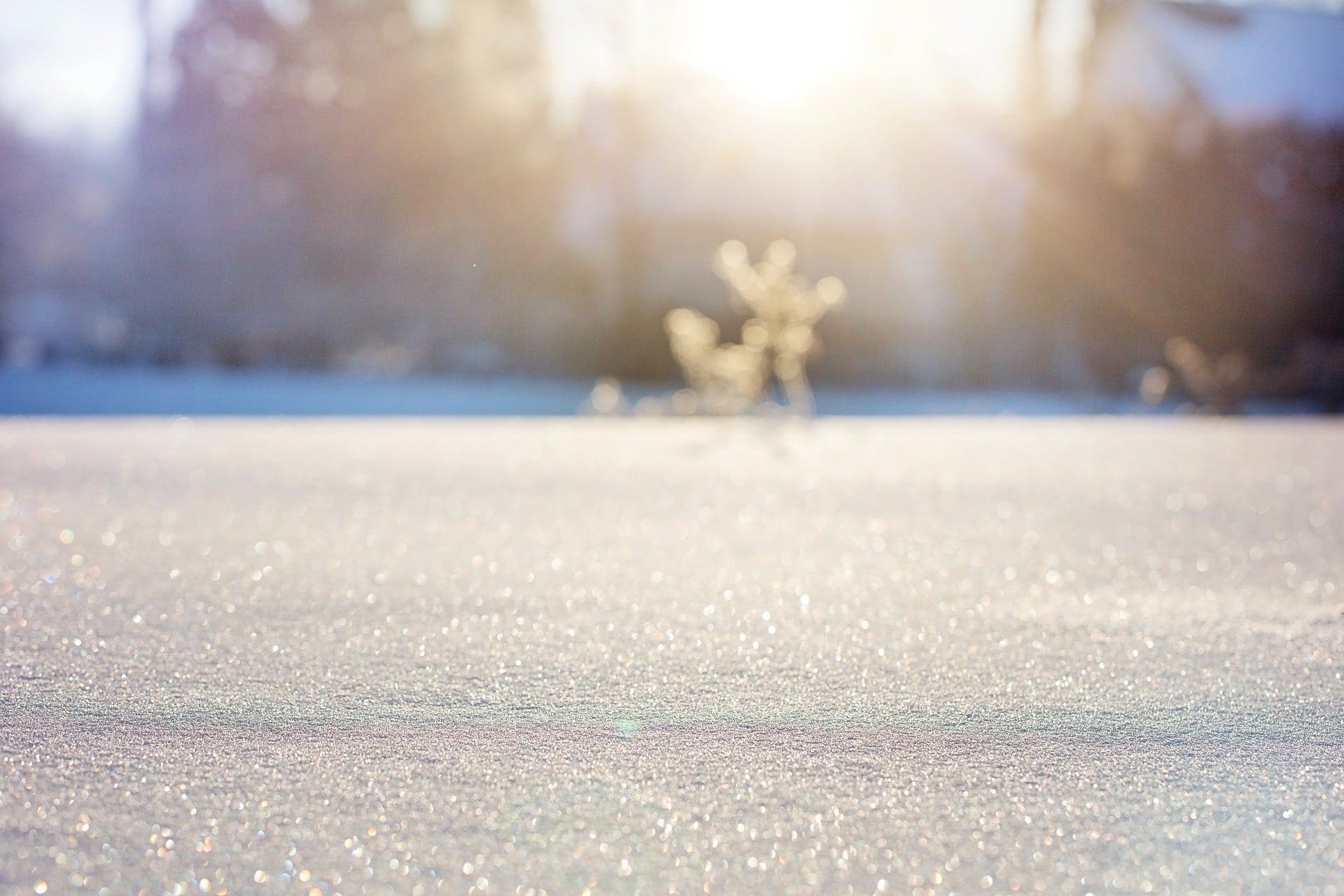 ---
General Hail Statistics
10.

Very large hailstones can fall at speeds of 100mph
(The NOAA National Severe Storms Library)
The actual speed that hail falls at depends primarily on the size of the hailstone but may also be affected by the degree of melting the hail has undergone as well as wind and other atmospheric conditions. Small hail falls at up to 25 mph while 1-inch hailstones descend at speeds of up to 40 mph. 4-inch hail can reach speeds of 70 mph and the largest hailstones may attain a velocity of more than 100mph.
---
11.

A single hailstorm killed 1,000 English soldiers in the 14th Century
(History)
Although fatalities from hail are rare, they do happen, and they are more likely in areas where people gather outside without the protection of buildings. In 1360, on a day that would become known as "Black Monday", it is estimated that 1,000 English soldiers were killed by hail while invading France. The panic that the storm created led, partially, to King Edward III negotiating peace with the French.
---
12.

Kericho in Kenya, sees more hail than anywhere else on earth
(Bizarre Weather)
Hailstorms do occur all over the world and are common in Hail Alley in the US, but it is Kericho in Kenya that has earned the nickname of the hail capital of the world because of the number of hailstorms it experiences every year. In 1965, for example, it hailed on 113 days of the year.
Frequently Asked Questions About Hail
How Fast Do Hailstones Fall?
The speed that hailstones fall depends on factors including the size of the hailstone, as well as horizontal and vertical windspeeds, and the amount that the hail has melted while falling. Smaller, typically sized hailstones fall at speeds of approximately 20 miles per hour, but some of the largest have been measured reaching speeds of more than 100 miles per hour, although this is very rare.
Can You Eat Hail?
Hail is mostly made up of layers of frozen water, but the balls of ice can collect dirt, debris, and even pollution as it forms and falls. Eating it is unlikely to make you ill, but it is not advised to do so. As with any form of precipitation, the safest approach if you must eat hail is to first boil it to get rid of any pollutants and potential contaminants.
Why Does It Hail In Summer?
Hail forms when it is cold in the upper atmosphere, but it requires warmer temperatures near the ground to create updrafts. As such, it hails most often during early summer and spring. The upper atmosphere is still cold enough for thunderclouds to form, but temperatures are higher nearer the earth's surface. In some cases, these conditions are also met during the summer months, making it possible for summer storms to include hail.

Conclusion
Hail is a natural weather phenomenon that occurs throughout the world and is especially common in the US. To form, hail needs a cold upper atmosphere and warmer surface temperatures, so it most often falls on mainland US during May and June. The loss of life caused by other storms like tornadoes and hurricanes, hailstorms are responsible for considerably more property damage, but far fewer casualties and very few fatalities.
---
Featured Image Credit: Pixabay