10 Interesting Wallpaper Facts and Statistics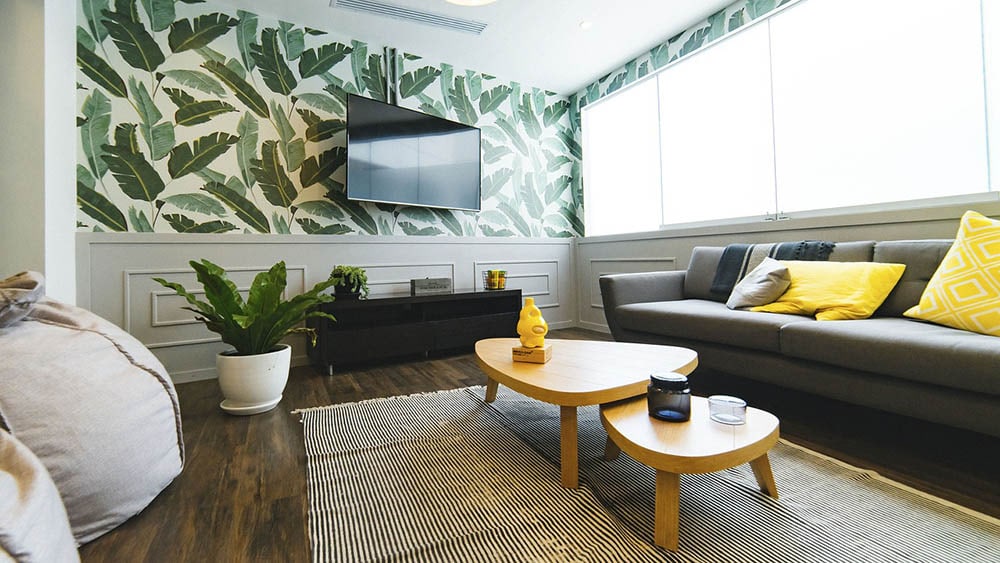 Wallpaper has adorned walls for approximately 600 years and while trends come and go, the simple but effective wall covering continues to offer a convenient, cost-efficient, and flexible means of adding design and even intrigue to a room. With so much history, there are very few wallpaper trends that haven't been done before. Green wallpaper is back in, for example, but this was the most popular color in Victorian times, although green Victorian wallpaper was also responsible for the deaths of citizens at the time. Hand-painted, flocked, and even mural wallpapers have all been done before but have seen a resurgence in recent years.
Read on for 10 facts about wallpaper and to maybe get some inspiration for your next wall covering.

The 10 Wallpaper Facts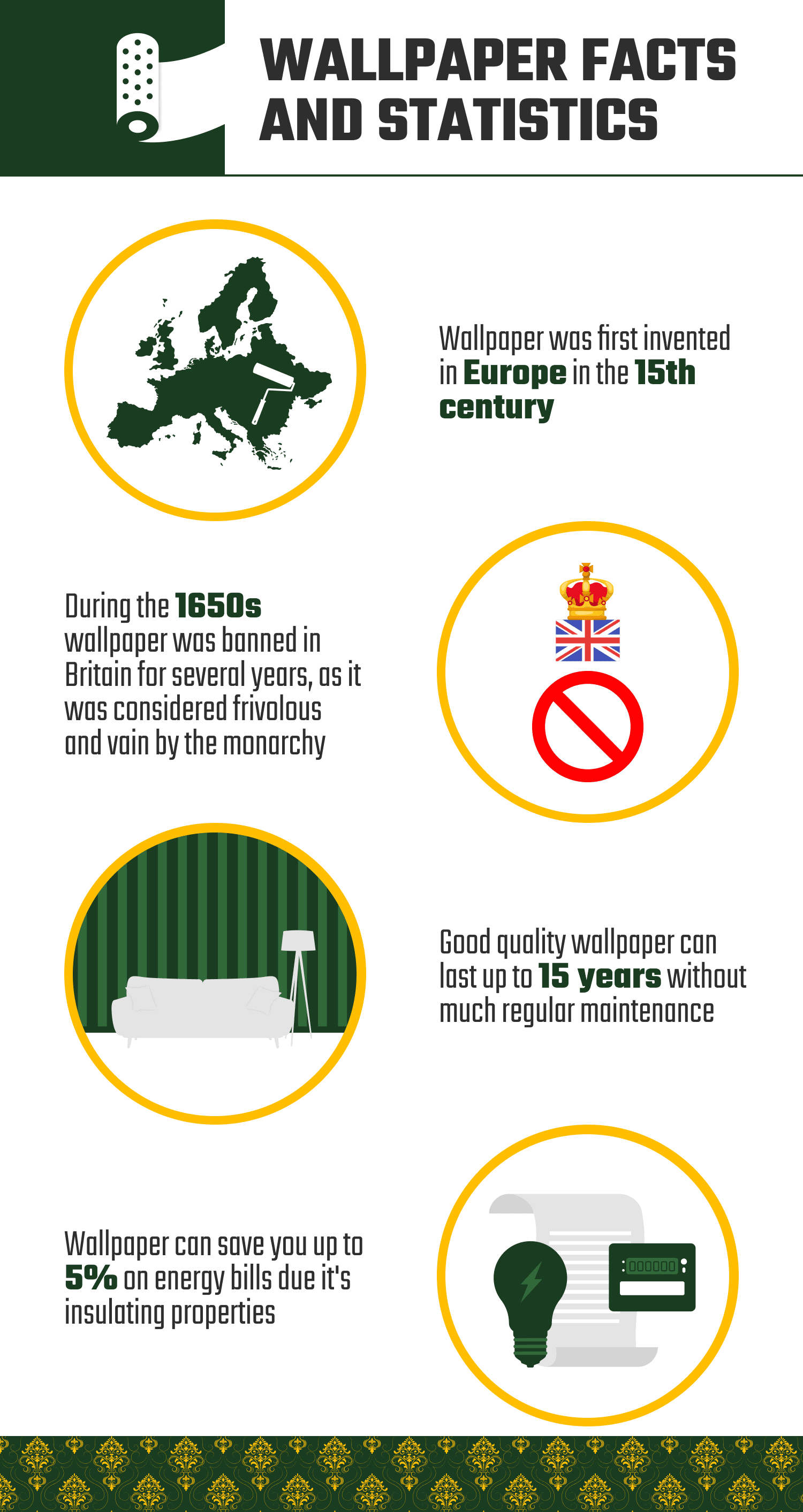 The 10 Most Interesting Wallpaper Facts and Statistics
1.

It Was Invented In The 15th Century
There are some that believe the first wallpaper was used in China before Europe, but evidence suggests that it was first invented in the 15th Century, in Europe, after papermaking was first introduced. The earliest designs would have been plain or hand painted and it is likely that the very earliest designs would have mirrored the scenes of early embroidery and needlework.
Modern floral designs are rarely hand painted, but they are still effective.
---
2.

Flocked Wallpaper Was Also Popular
Flocked wallpaper was also popular, and still available today. Flocked wallpaper first has an adhesive pattern applied to the paper before powdered wool or metallic powder is applied to the paper. The fibers would stick to the adhesive and the remainder of the wallpaper would be left black, leaving a paper that not only looks attractive but is textured and has a three-dimensional look.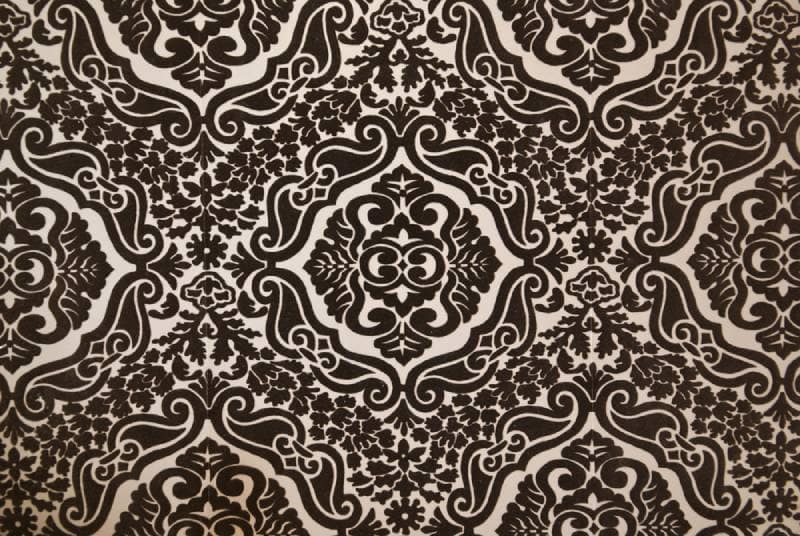 ---
3.

It Was Once Banned In Britain
When Oliver Cromwell overthrew King Charles I, in 1653, he banned the mass production of wallpaper because he disapproved of anything considered frivolous and vain. It was only when Cromwell died, in 1658, and Charles II took the throne that the industry could start creating wallpaper once again.
Although it wasn't outlawed again, in 1712, a wallpaper tax was introduced in Great Britain. Patterned, painted, and printed wallpaper was taxed at the rate of 1d per square yard. People of the time got round this by buying plain wallpaper, which was not taxed, and having it stencilled or hand painted.
---
4.

Les Guerres D'Independence Is The Most Expensive Wallpaper Ever Made
The most expensive wallpaper ever sold is titled Les Guerres D'Independence, or The Wars Of Independence. A complete set consists of 32 sheets, it cannot be sold separately, and it is a recreation of a woodblock depiction of military action. The scene is approximately 50 feet long and it costs $79,000 plus the additional cost of having it installed on your walls.
---
5.

Either This Wallpaper Goes, Or I Do
Oscar Wilde's last words were "my wallpaper and I are fighting a duel to the death – one or the other of us has to go", referring to his wallpaper at the Hotel d'Alsace in Paris. Although the hotel, at the time, was run down and run as a brothel, it is a much classier five-star establishment today.
---
6.

Victorian Wallpaper Probably Killed Thousands
Green was very much the color of choice for Victorian households, when choosing wallpaper, but manufacturers used arsenic as a means of getting the desired green colors. Arsenic poisoning likely killed a lot of inhabitants. Such was the danger of arsenic-based wallpaper that a book called Shadows from the Walls of Death was written to warn of the dangers. However, the book included 86 samples of the wallpaper, which meant that it too was considered too dangerous, and only four copies of the book exist today, including one in the Harvard University Medical School.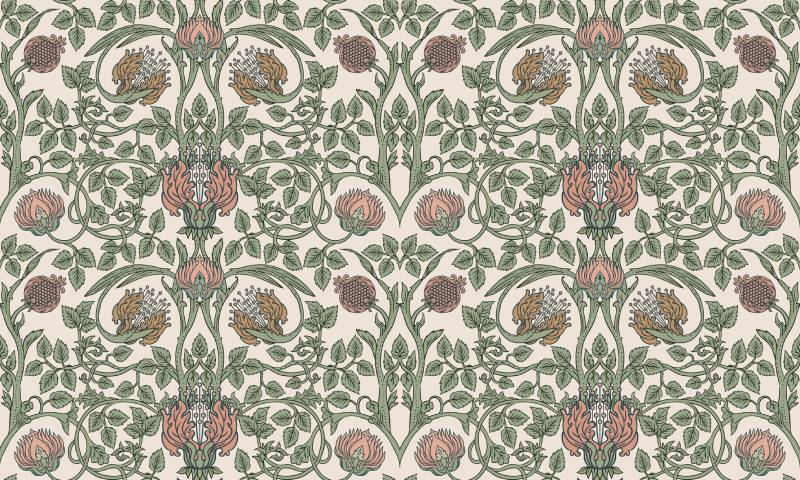 ---
7.

Play-Doh Was Invented To Clean Wallpaper
Play Doh was originally invented as a means to clean wallpaper and get rid of the soot that coal and wood powered fires produced. By removing detergent and adding coloring, it was turned into a malleable dough that children could safely play with.
---
8.

Bubble Wrap Was Meant As Soundproof Wallpaper
Bubble wrap was originally invented as a type of wallpaper. Engineers Alfred Fielding and Marc Chavannes created a textured wallpaper by combining two shower curtains with pockets of air in between. When it failed to gain traction as a wallpaper, the two then marketed it as an insulation material for greenhouses. It was only in 1959, three years after the initial invention, that a marketer realised the material's benefit as a protective packing material when looking for a means to protect new IBM computers.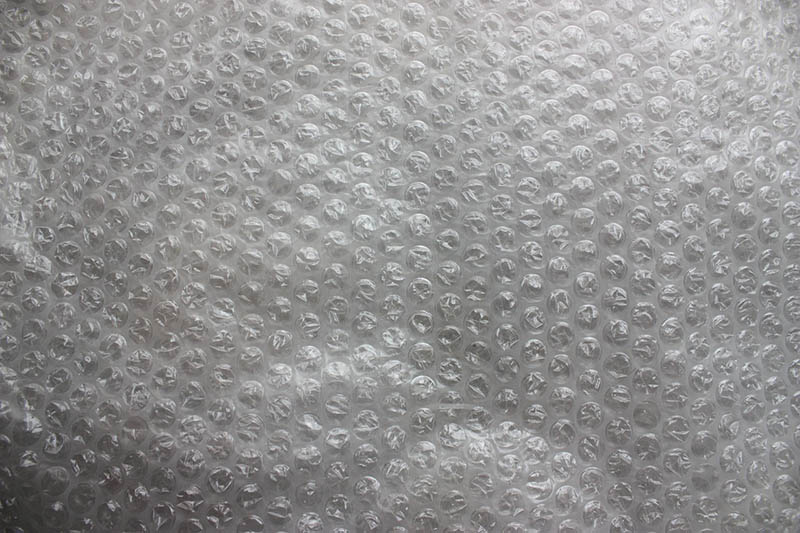 ---
9.

Wallpaper Can Last Up To 15 Years
One of the reasons that a lot of people are put off wallpaper is that they believe it to be flimsy and easily damaged. However, a good quality wallpaper can last 10 years, even up to 15 years, without too much in the way of regular maintenance. While the initial cost of wallpapering a wall is higher than painting one, the covering should last longer and, over time, will work out the cheaper option.
---
10.

Wallpaper Can Reduce Your Energy Costs
According to some estimates, wallpaper can save you 5% on your energy bills because it is a thermal insulator. This means that it retains warmth in the winter so it keeps your room warm, and it cools your room in summer. The color you choose doesn't matter, although the thickness and material does.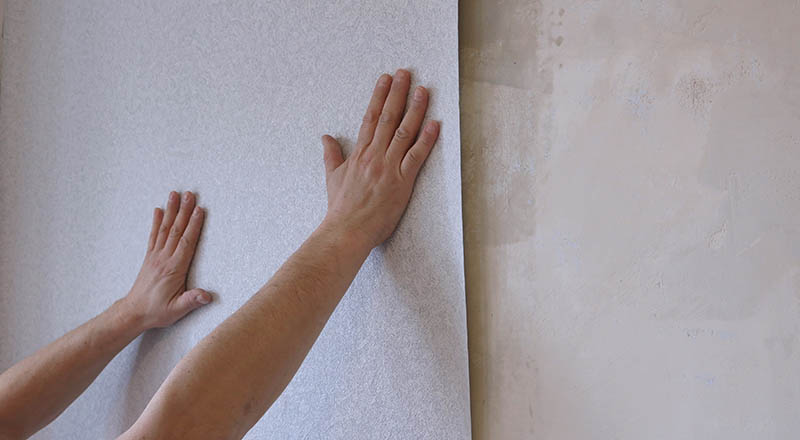 Who Invented Wallpaper?
The exact history of wallpaper is somewhat disputed. Some believe it to have originated in China, but there is no evidence to suggest that it was present in China before it emerged in Europe in the 15th Century, after the advent of the papermaking process. No one individual is credited with its invention.
What Are The Benefits Of Wallpaper?
Wallpaper can hide imperfections on and in the wall. It actually comes in a greater variety of colors and designs than paint, and it can least up to 15 years, or even longer. This longevity means that, even though it does cost more initially than paint, it will pay for itself long before it needs replacing.

Conclusion
Wallpaper goes in and out of trend frequently, but it will always remain popular for its convenience, flexibility, and for the wide range of styles and designed that are available. It has enjoyed a somewhat chequered, and even disputed past, having separately been banned and taxed in Britain, and there will always be those that prefer a painted wall over a papered one.
See Also:
---
Featured Image Credit: StockSnap, Pixabay