10 Home Appliance Industry Trends – Design Ideas for a Modern Home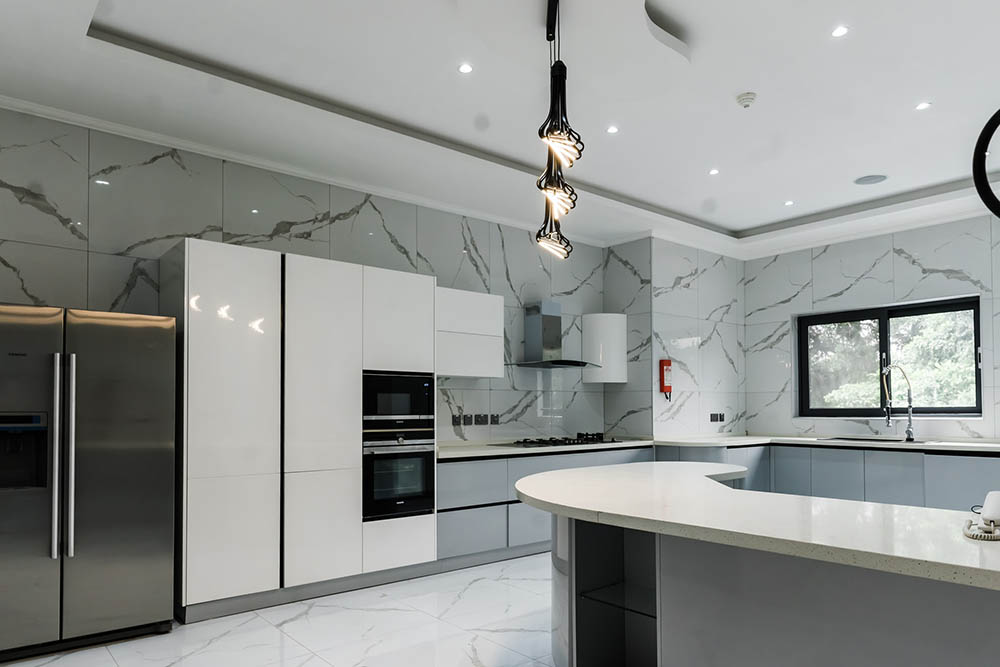 It's always fun to see what's new in home design year-to-year. 2022 will be an exciting year for home appliances in your kitchen. If you're redesigning your kitchen this year, then it's going to be like stepping into the future. A lot of the trends this year revolve around technology, which makes sense because we are living in the technology age, after all.

The Top 10 Home Appliance Industry Trends
1.

Bluetooth Isn't Just for Phones Anymore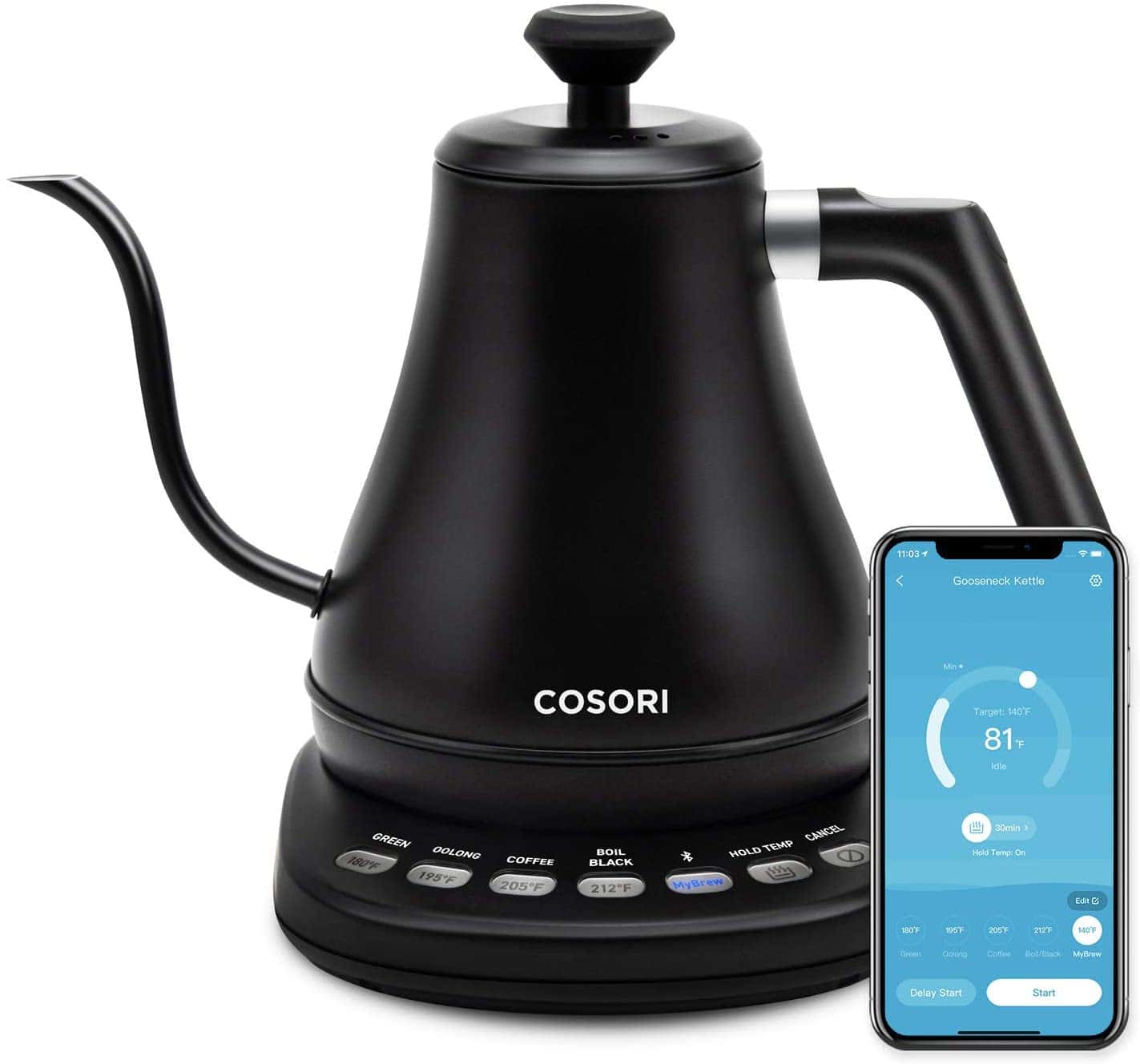 Bluetooth has been around for years. Our phones have it, our computers, and our vehicles. And our kitchen appliances have it. . . wait, what? That's right. Bluetooth-connected appliances are not brand new, but they are on the rise this year as more and more brands are offering these advanced appliances. Don't feel like getting up to pre-heat the oven for pizza night? Just do it from your phone via Bluetooth.
---
2.

Digital Touch Controls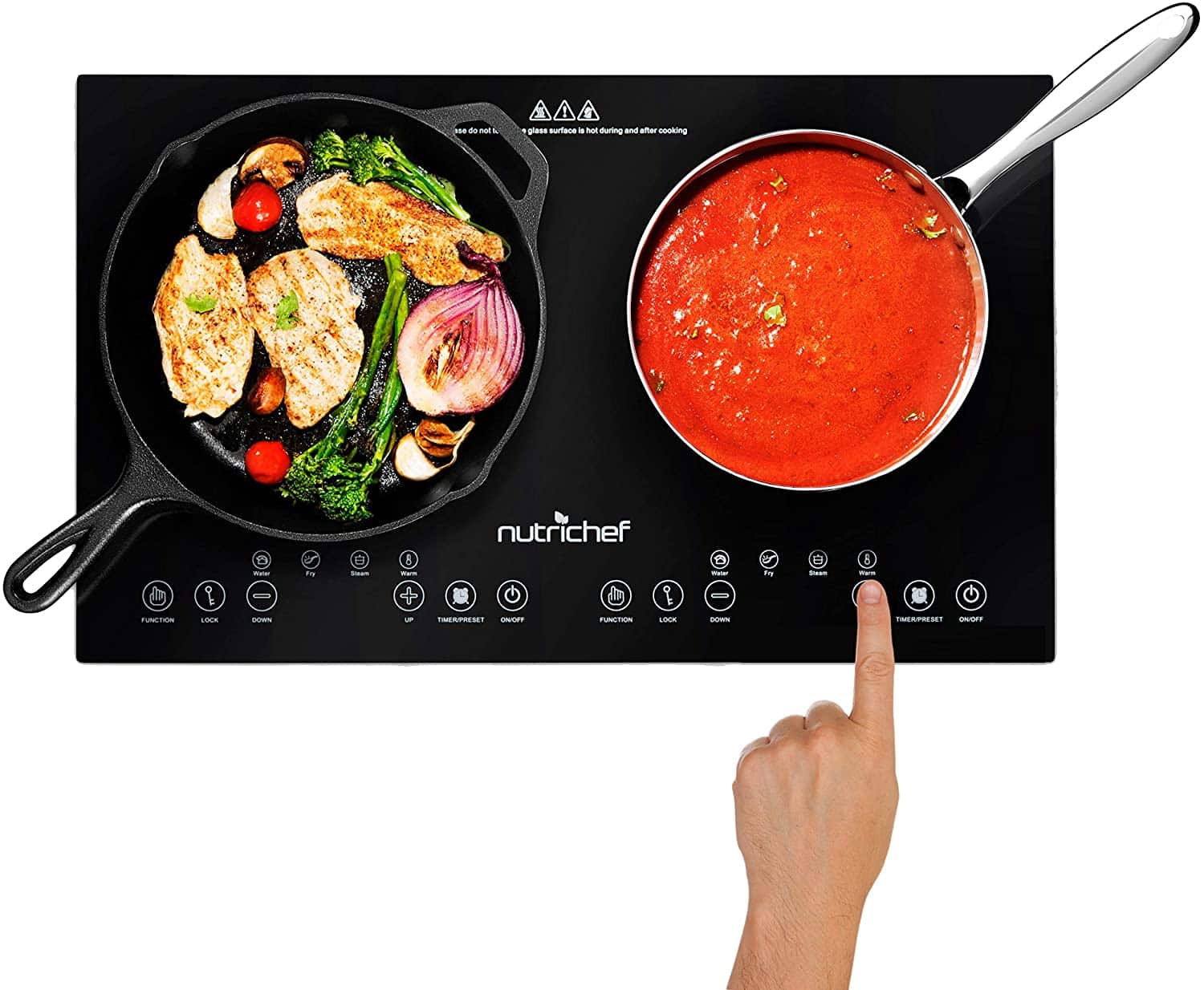 Not that it's that big of a deal to turn a knob, but that's so yesteryear, you know? Prepare yourself for many appliances to have digital touch controls this year. Some nifty appliances are equipped with both options for those who still like the feeling of an actual dial. However, at the rate the technology is advancing, we suspect that it won't be too far in the future when appliances are one-hundred percent digital.
---
3.

There's an App for That
It seems like only yesterday when only phones could download apps. Then our computers and tablets could get apps, and now our fridges can. That's right, today, we are seeing an increase in these techy fridges in redesigned kitchens. No need to have a calendar or family planner hanging on the wall anymore—there's an app for that. One of the leaders in these technologically advanced fridges is the Samsung smart fridge.
---
4.

Multi-Cooker, the New Slow Cooker
Slow cookers and instant pots have been all the rage for many years and still remain popular. However, a new kid on the block is blowing it up this year; the multi-cooker. And it does precisely what its name says it does. This incredible piece of kitchen technology can cook a meal in nearly any way. It can bake, boil, simmer, fry, grill—and on and on. All you have to do is put the ingredients in, set the program, and serve the meal when it's ready.
---
5.

Living in a Digital Age
Digital backsplashes—while not specifically a home appliance—are a part of how your kitchen will all fit together. Imagine using your new multi cooker, and you're wondering what program to set for tonight's meal. No worries, search the web on your sleek digital backsplash to find the answer to your question. Or maybe you're trying a new recipe to spice things up. Bring the recipe up on your favorite recipe website on your digital backsplash instead of figuring out how to prop up your phone.
---
6.

New Fridge, New You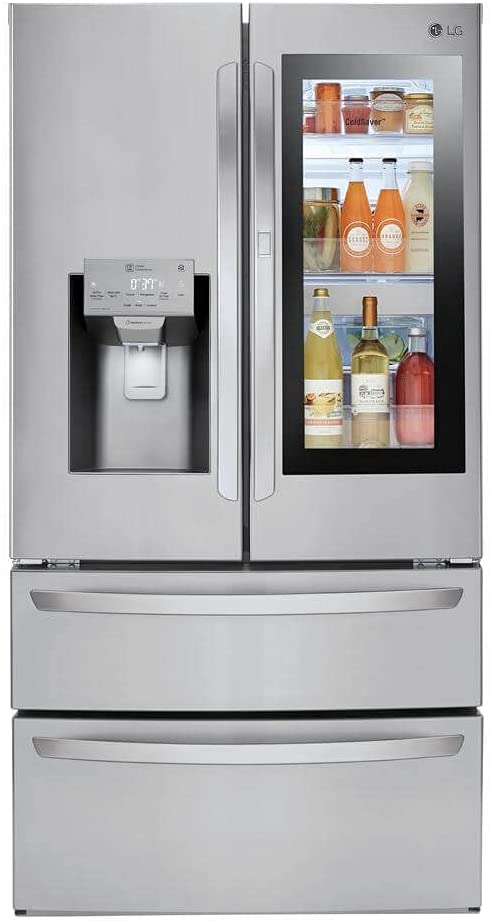 If you pay the electrical bill, then this one's for you; no more kids (or adults) standing with the fridge door open, wondering what they are going to eat because glass panel fridges are a thing this year. Imagine a regular fridge, but with a window, so you can see what's inside without letting any of the cold air out until you've decided what you're having. Some technologically advanced fridges even have cameras that give the illusion of a window by showing you the contents on a screen.
---
7.

Built-in Vacuum Sealers
Dehydrating and freeze-drying food at home is a growing trend. Some people do it to have a long-term supply of food saved, and others do it for the overall cost savings. This year, a nifty appliance is a built-in vacuum sealer or a vacuum drawer. Whether you are vacuum sealing dehydrated food to increase its life further or sealing fresh food to keep it fresh longer, this drawer will make it easier than ever. Or suppose you have a home business that involves packaging and selling food products. In that case, a vacuum drawer will make it easy to do that efficiently with best food-safe practices in mind.
---
8.

Filter-watered Dispensers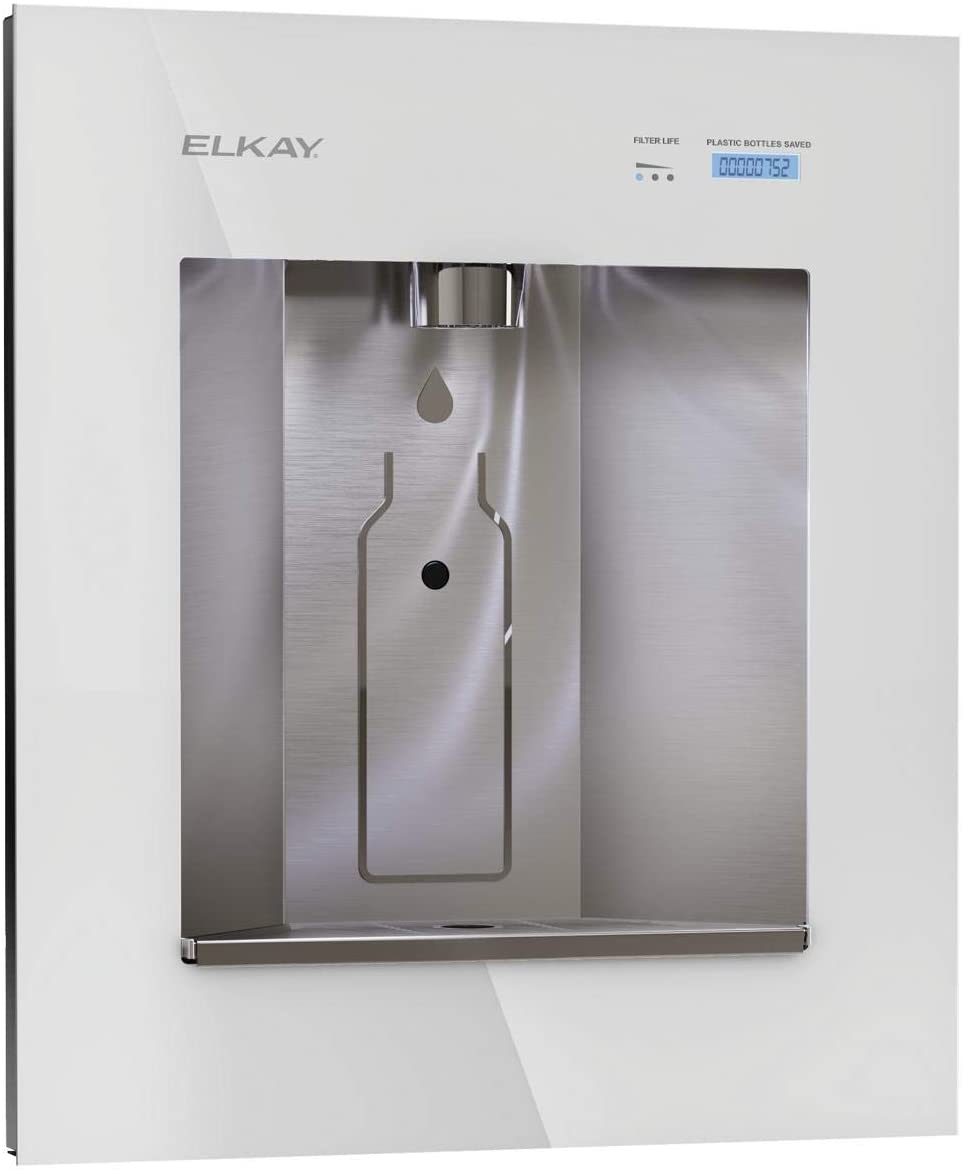 Built-in water dispensers are getting popular this year. We aren't talking about the filters people have for their fridge or beside the sink. This is a separate appliance that can be built-in anywhere! Obviously, if you want it installed somewhere that there aren't already water lines will make the installation expensive. But if you want a filtered-water station by the front door to fill water bottles on the go, now you can.
---
9.

Rising, Steam Ovens
If only there were a way to cook things quickly while helping them to retain more nutrients, and to keep their bright colors. . . Well, there is. Steam ovens might be the future in baking. These incredible ovens cook by circulating hot steam instead of hot air. Not only will your vegetables still be filled with vitamins and minerals once they are cooked, but you will be able to bake bread that is to-die-for delicious and moist.
---
10.

White Never Goes Out of Style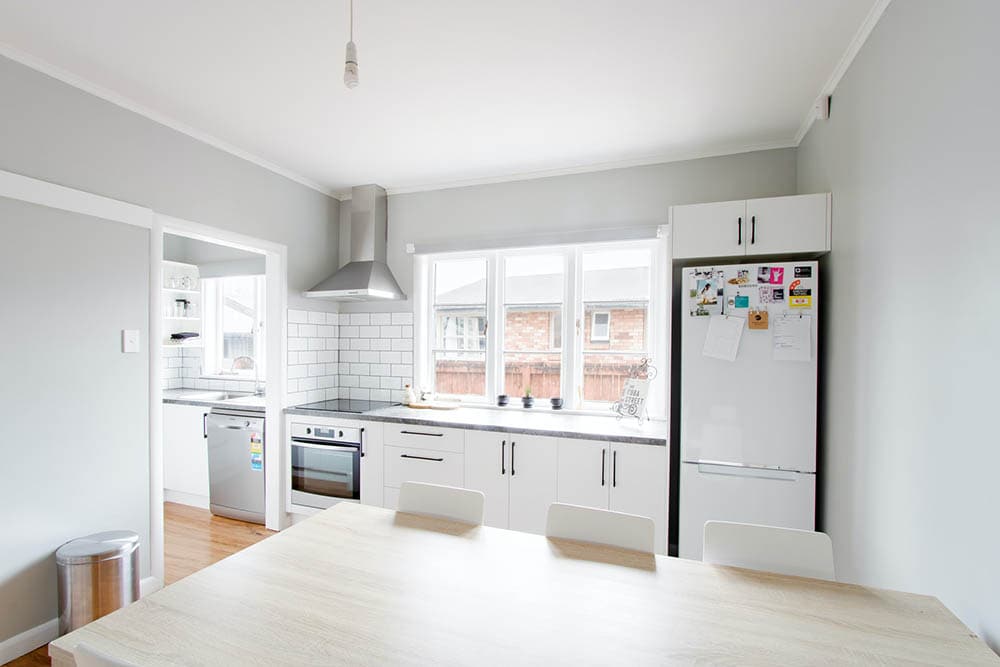 If anything, white color schemes are even more in-style this year than other years. A few different appliance manufacturers are creating beautiful white appliances to complete a white kitchen color scheme. Some appliances are even available with custom colors, so if you want a particular shade of white to complete your design, that is also possible.
The Pandemic has Affected the Home Appliance Industry
Due to the ongoing pandemic, many of us have had to rethink food preparation and storage, whether that means making it last or just being more comfortable in our spaces. Funnily enough, vacation budgets were tightened up, but demand for appliances like dishwashers skyrocketed. The pandemic has changed many people's priorities, so it's a good thing we have innovative companies giving us exciting new options for home appliances.
Don't Jump at the First "Good Deal"
The home appliance industry is incredibly competitive, which can be good and bad. Good because it gives us tons of new options, and price vs. features are competitive. But bad because it can be a little overwhelming to find what will be the best for your family and the space you have. A little bit of research goes a long to finding the best deal and product. Read lots of reviews and ask people you know if they are happy with their choices.
You might also like:

Conclusion
We don't go out or travel as much as we once did, so it's more important than ever to create a comfortable and peaceful space in our homes. One way we can add to this comfort is with home appliances that make our lives easier. What appliance trend are you most excited about for this year?
---
Featured Image Credit: Emmanuel Ikwuegbu, Unsplash