How Does a Water Heater Work? (Types & Mechanics Explained)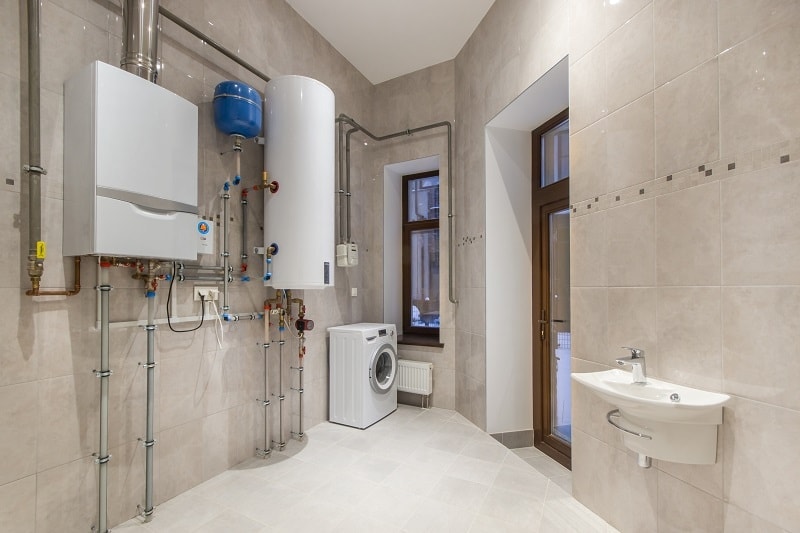 Water heaters provide a reliable source of hot water for your household needs, yet many people don't understand the inner workings of this essential home appliance. Understanding how a water heater works can help you make the most of the appliance and even troubleshoot any issues you might experience. Let's look at how they work and how you can keep your water heater running at peak performance in this article.
How Does It Work?
Simply put, a water heater is an appliance used to heat up water. It's an essential appliance in many households and businesses across the world, providing hot water for daily tasks such as showering and cooking, as well as for other important tasks such as dishwashing and laundry.
To dive a bit deeper, the typical water heater consists of an insulated tank, a heating element, a thermostat, and a cold water line. The tank is filled with cold water from the cold water line and heated by the element. The thermostat is used to monitor and control the temperature of the water. When the water reaches the desired temperature, the thermostat will turn off the heating element to maintain the temperature.
When hot water is needed, a hot water line is used to draw the heated water from the tank. The cold water line is then used to refill the tank with cold water. This process is repeated until the desired amount of hot water is used.
The efficiency of a water heater depends on the insulation of the tank, the size of the tank, and the type of heater. Electric water heaters are typically more efficient than gas water heaters, as electric heaters do not produce any emissions. The size and insulation of the tank also affect the efficiency of the water heater, as a larger tank will require more energy to heat up the same amount of water.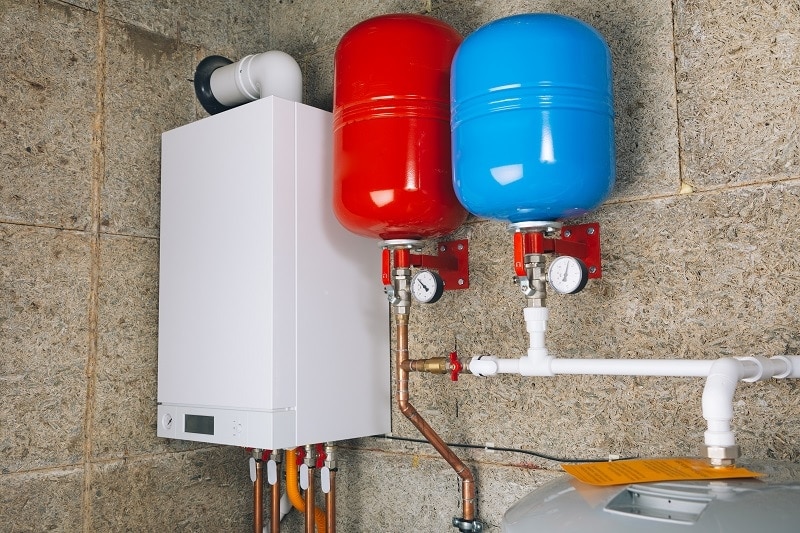 What Are the Different Types of Water Heaters?
Before you pick out the perfect model for your home, there are a few things to keep in mind. There are several main types of water heaters. With so many different types of water heaters available on the market, it can be difficult to know which one is the best choice for your needs. Let's look at the different types of water heaters.
Hot-Water Storage
These water heaters store hot water in a tank and circulate it through a heating element, like an electric resistance heating system. This process is called "boiling," and it produces water that is heated to between 100- and 120-degrees Fahrenheit. Hot-water storage heaters can be used anywhere you need hot water, but they are usually smaller than other types of water heaters.
Immersion
Immersion heaters use pipes that are submerged in water. As the water heats up, it transfers energy to the pipes, which then transfer the heat to the room's water supply. These are usually only used with private hot water systems, such as homes and apartment buildings.
Tankless
Tankless heaters use a small tank that can last a few hours or a few days. They turn on when the water in your tank is hot enough, and they turn off automatically when the water is cold. Many modern tankless heaters can be programmed to turn on as soon as your hot water is turned on. These are also known as "demand-controlled" or "demand-only" heaters, because they only heat the water you need right now.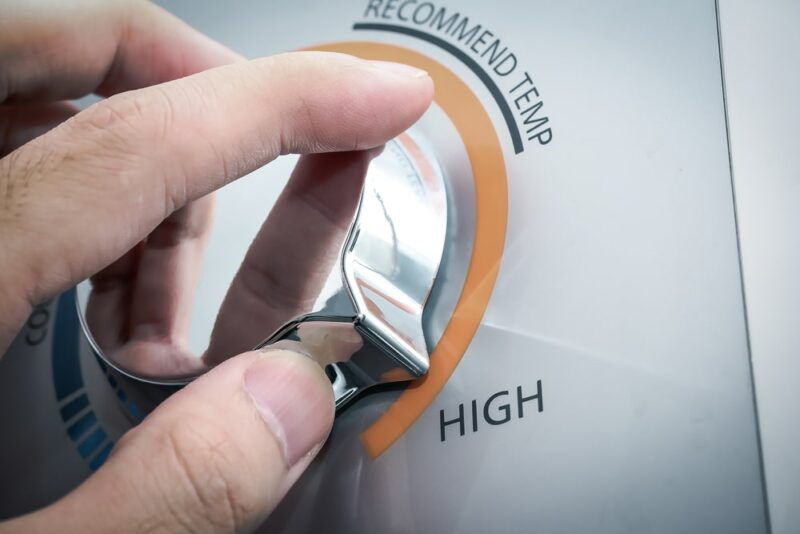 Gas Water Heaters
Gas water heaters use natural gas as the energy source to heat the water. Other appliances in your home, such as the stove or heating system, may use natural gas as well, or the water heater may be the only gas appliance. These types of water heaters are one of the most common as far as the type of energy used to power them. But, it may not be cost effective if it is the only appliance in your house that runs off of natural gas.
Electric Water Heaters
Electric water heaters work much like the electric heaters that keep your home warm in the wintertime. These heaters use electricity to transfer heat from an electric element to water, which is then heated up and allowed to flow through a faucet. These water heaters are usually installed in kitchens and bathrooms.
They can also be used for other small tasks, like warming up bottled water or heating pools. Electric water heaters are a good option for most homes. They're relatively inexpensive, easy to install, and provide a fast supply of hot water. However, they aren't recommended for structures that need large amounts of hot water, such as large commercial buildings or homes with large families.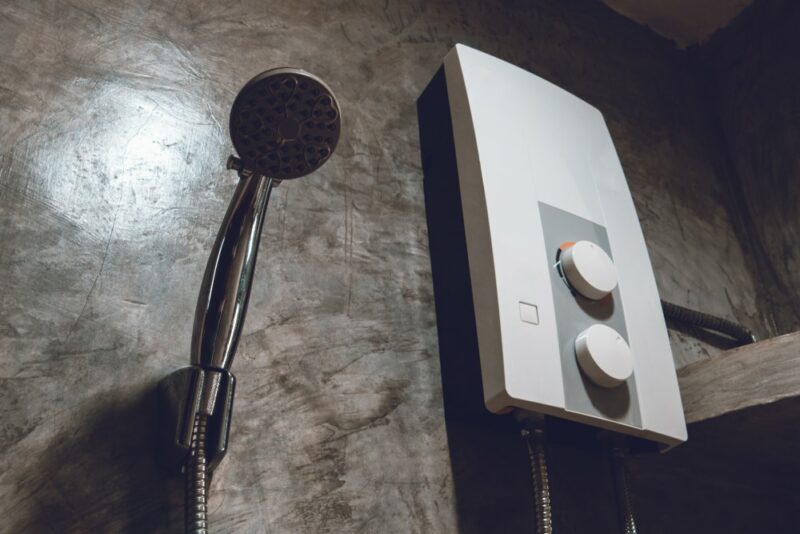 Solar Water Heaters
Solar water heaters are a newer option that use a combination of heat-absorbing panels and a storage tank to produce hot water. These water heaters can be a good option for some homeowners, especially those who are interested in reducing their carbon footprint or are interested in reducing their reliance on fossil fuels.
You can expect to pay a bit of a premium for summer water heaters, which can cost as much as 40% more than electric water heaters. Solar water heaters typically work best in areas with hot summers and cooler winters. They are also quite expensive, and installation is an involved process that requires considerable electricity.
When to Replace Your Water Heater
The lifespan of a water heater depends on many factors such as maintenance, water quality, and outside temperatures. The lifespan of a water heater can vary between 7-15 years. Many people wait for a unit to stop working before replacing it – but this isn't ideal. You can save money and your property by recognizing signs of imminent failure before it becomes an emergency.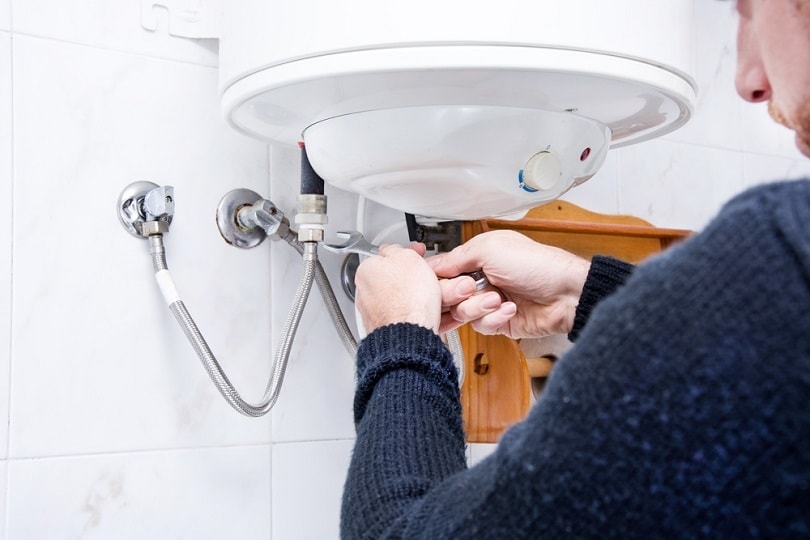 There Are Puddles on the Floor
This is the most obvious thing you should be looking out for. Sometimes, it is as simple as looking for a puddle under the unit. Sometimes, puddles can form quickly and dry out quickly, leaving behind only deposits around heaters or the drain pan.
This causes the heater to run more frequently, which eventually leads to damage to both burner and tank. You can flush the heater if you hear any rumbling, rattling, or banging. If the problem persists, you should consider replacing the system altogether.
Also, note that hard water makes sediment build up even worse in water heaters. If you suspect your water has high mineral content, look out for signs. A water conditioner is a good option if you have hard water. These softeners can extend the life of your water heater and help to reduce plumbing problems.
Strange Odors & Water Color
Your water heater could be in trouble if your hot water becomes rusty, cloudy, or suddenly has a metallic smell. Excessive sediment buildup can be a sign of cloudiness. If the tank has a rusty color, or smells corrosive to the steel underneath it, then the anode rod is likely dead and in need of replacement.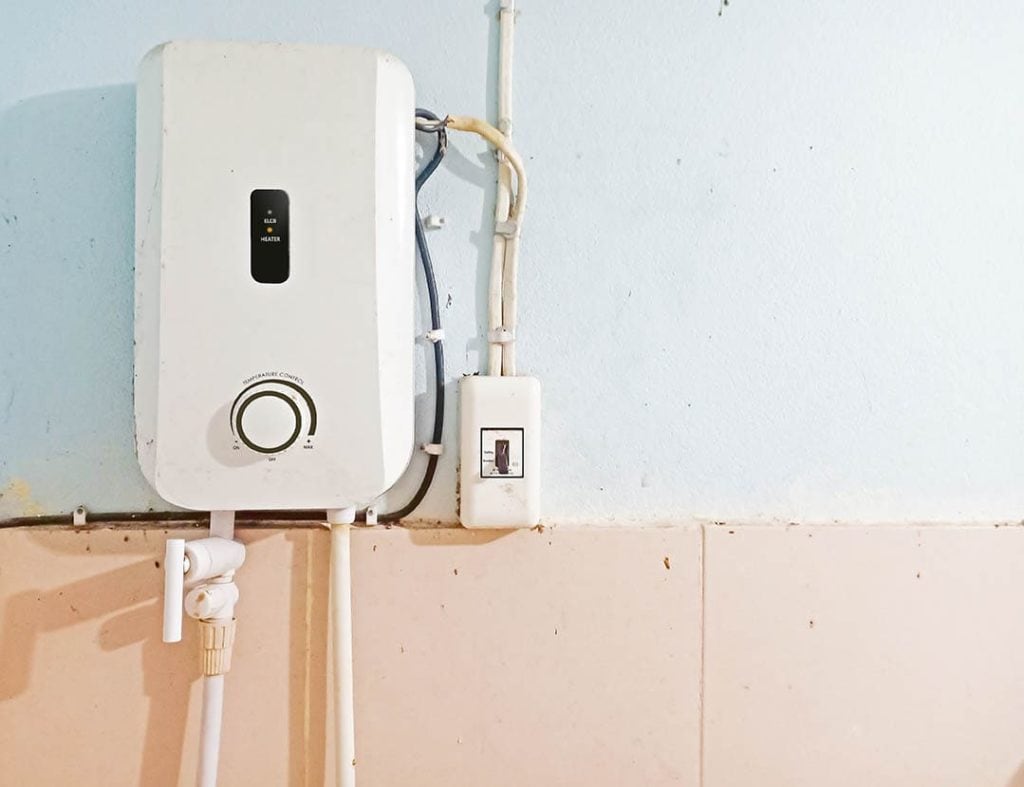 It Suddenly Becomes Noisy
An excessive amount of noise coming from your water heater could indicate that trouble is afoot. Minerals and other solids are separated and settled when water is heated. Sometimes they settle on the burner of a gas-powered heater or around the lower part of an electric heater. These deposits can build up, which will reduce the hot water supply and heat reach the water.
High Energy Bills
And of course, higher energy bills are always a tell-tale sign that one of your home appliances may be faulty. Older water heaters (as in those that are at least 7 years old) are less efficient than the newer models. Poor maintenance will actually make this even worse. Water heating is responsible for nearly 15-25% of household energy costs. Replacing an old unit with a newer unit can help you save money, especially considering that older units will lose efficiency over time.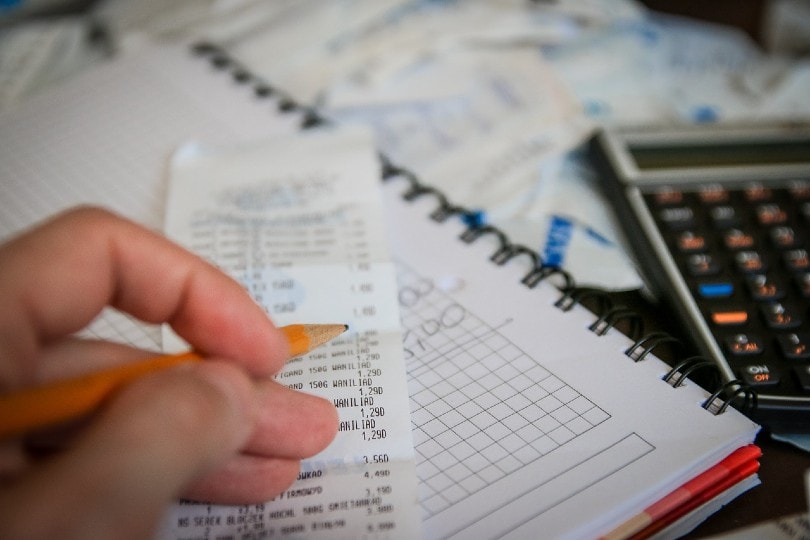 Deciding On Whether to Repair or Replace Water Heaters
When a water heater isn't working properly and you're unsure whether to replace or repair it, the first thing to do is to inspect it for any visible signs of damage or corrosion. If you notice any rust or corrosion on the bottom of the heater and it's leaking, it's probably time to replace it.
The age of your water heater is another factor to consider when deciding whether to repair or replace it. If it's more than 10 years old, it's probably time to invest in a new one. This is because, as mentioned earlier, the efficiency of water heaters declines over time and older models are more likely to need repairs. And if you have a tank heater located on a top floor, this is definitely something worth considering before you have an unfortunate leak–something that can get costly to repair.
The amount of hot water you're getting from your water heater is another indication of whether it needs to be replaced or repaired. If you're not getting enough hot water because the pilot won't stay lit, or it doesn't seem to be getting hot enough, it could be due to issues that aren't worth repairing if it's an older heater.
Finally, if you've already had to have your water heater repaired multiple times in a short period of time (like 3 times in a one-year period), it's probably time to replace it. The costs of repair can quickly add up, so it's usually more cost-effective to invest in a new water heater instead.
Maintaining a Water Heater
Unfortunately, water heaters can break down causing massive inconvenience around your home or business. That's why it's important to keep your water heater in working order by keeping it maintained throughout the year – many of these things you can do yourself (via the assistance of YouTube videos as well), or you can hire a pro. So, let's look at some tips you can use to get the most out of your water heater and keep it running for years to come.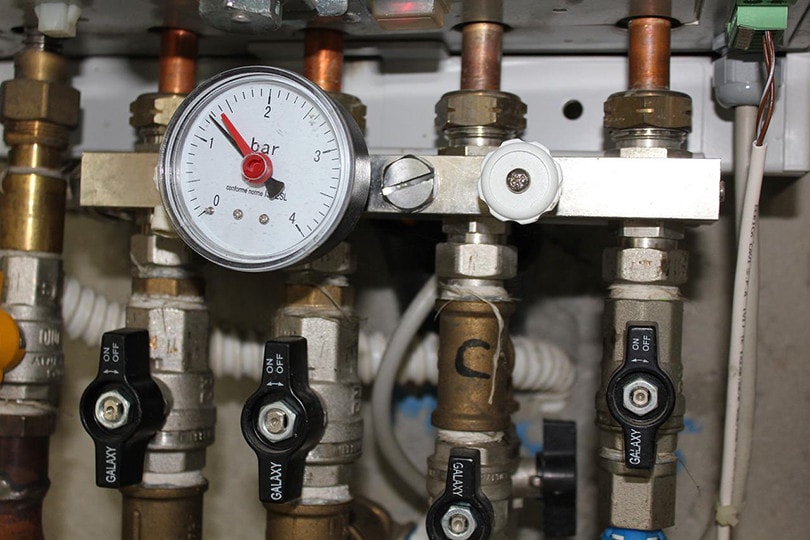 Check the Thermostat
Whether it be the residential or commercial version, almost all water heaters have an internal thermostat that helps regulate the heat output. The thermostat is used to shut off the water heater when it's too warm and to turn it on when it's too cool. While the thermostat helps avoid damaging the heater, it can also break down and stop regulating the heat output. While this may seem unlikely, it's actually quite common.
The first step in checking the thermostat is knowing if your water heater is equipped with one. Both residential and commercial water heaters have thermostats, but they may be labeled in different ways. If you don't know if your water heater is equipped with a thermostat, you can quickly determine if it's installed properly. Simply turn on the water, wait until it reaches a full boil, and then turn off the water.
Check for Leaks
The second way to check if your water heater is running optimally is to check for leaks. Whether it be a dripping faucet or a dripping hose, water can leak out of almost any part of the house. When this happens, the water isn't heated properly and has to run longer to achieve the same results. The first thing you should do is turn off the water to your entire house. If you can't turn off all of the water, you can at least turn off the main water line that feeds your house.
Once you've done this, run a bucket underneath the leak to catch any water that leaks out. If you can't easily see the leak, you can also use a flashlight to help you locate it. After you've located the leak, you'll have to take immediate action to stop it from continuing. Some leaks may be minor and can be fixed by simply tightening or replacing a fitting. If the leak is coming from your tank, you'll likely need to call an experienced plumbing technician.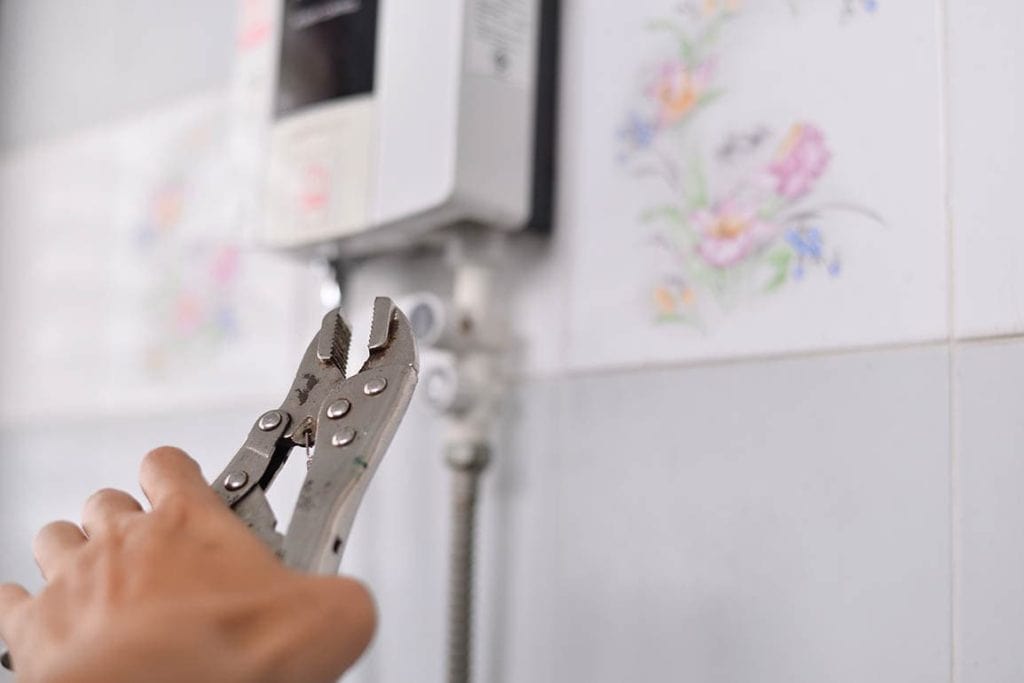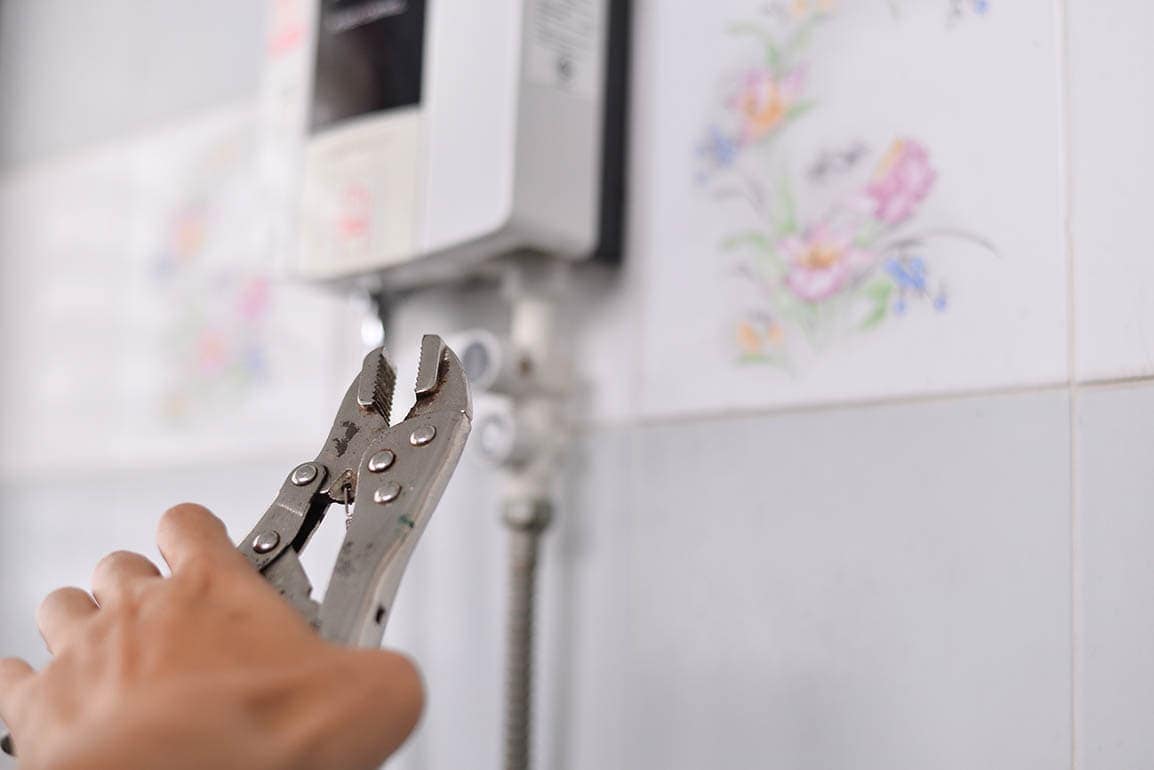 Check the Pressure Relief Valve
Another way to check if your water heater is running optimally is to check the pressure relief valve. This valve is usually located near the bottom of the tank and is used to release excess pressure if the water heater ever overheats. Over time, this valve may break down and stop working properly. When this happens, the water heater doesn't have enough pressure to effectively cool itself off. The water inside the tank also continues to heat up, causing the temperature to rise even further.
Before you call an experienced plumber out to fix your water heater, you should first try using a foot valve to release the pressure. If the foot valve doesn't work, this means your water heater has lost pressure and is no longer able to cool itself down – something that can spell big trouble for the heater very soon. If the relief valve has burst, your water heater will have to be replaced immediately.
Flush the Tank (If It's a Water-Stored Heater)
Finally, you can also keep your water heater in good working condition by flushing the tank with clean water. This may sound like common sense, but it's actually a crucial step in maintaining your water heater. All water heaters have sediment inside of them, which is a buildup of minerals that are caused by the water flowing through the pipes.
When you turn on the water, the minerals continue to flow through the pipes and into your water heater. Over time, minerals can cause corrosion and damage to the heater itself. The only way to flush the tank is to run clean water into the tank. You can flush the tank by turning on the bathroom sink or by using a bucket and hose.
While using clean water can help maintain your water heater, it can't replace regular maintenance. And if your tank is located on a top floor (like an attic), be sure to use two hoses to extend down the length of the house and drain into your gutters or backyard.
Wrapping Things Up
Water heaters, depending on the type, can function in different ways. But overall, their main job is to provide hot, clean water to your home or business. Your water heater is one of your home's most important appliances. And for various reasons, it can fail without warning. So don't wait until a crisis hits you or your home to find out why your unit has stopped working. Be sure to maintain your water heater throughout the year and don't ignore any common signs of issues such as leaking, strange noises or smells, or high energy bills.
You might be interested: How Does a Water Cooler Work? (An Overview)
---
Featured Image Credit By: Alhim, Shutterstock