How Many Tesla Cybertrucks Have Been Ordered? Facts & FAQ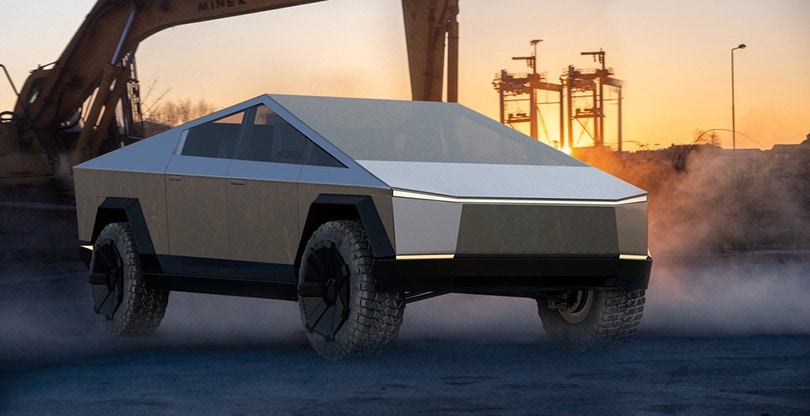 Even scant production details have done little to quell the anticipation around the Tesla Cybertruck's eventual yet ever-distant release. The iconic electric auto brand announced its first foray into consumer trucks in November 2019 with its debut of the objectively offbeat design at a company event in Los Angeles.
Pre-orders took off rapidly, and the numbers continue to grow despite no specific manufacturing date in sight. As of now, fan-sourced trackers show just under 1.5 million reservations for the future of electric vehicles.

How Many Cybertrucks Have Been Ordered?
Two years and several production delays have come and gone since Elon Musk introduced his Blade Runner-inspired contender to the electric pickup market. The Tesla Cybertruck entered with a bang. Within two days, there were already nearly 150,000 pre-orders in place. Reservations hit the quarter-million milestone three days later, and by June, there were over 650,000 spots taken.
While hype generally dies months after a model release, excitement over the Cybertruck has been surprisingly consistent. Current estimates on the tracker show 1.47 million reservations. Meanwhile, less conservative counts put the actual number at over 3 million!
If every one of the 1.47 million reservations tracked so far holds, which is improbable, that's nearly $98 billion in revenue. Pre-orders are a no-risk venture, but the reception is likely a surprise to many, even Musk. Polite descriptions of the angular concept would call it "unique." Unfiltered critics would say "bizarre."
No matter how you feel about the Cybertruck, it's admittedly unlike anything we've ever seen, an apparent passion project rather than the product of market research. Still, it hasn't stopped an impressive number of consumers from putting their trust behind the shaky promises of Tesla's visionary leader.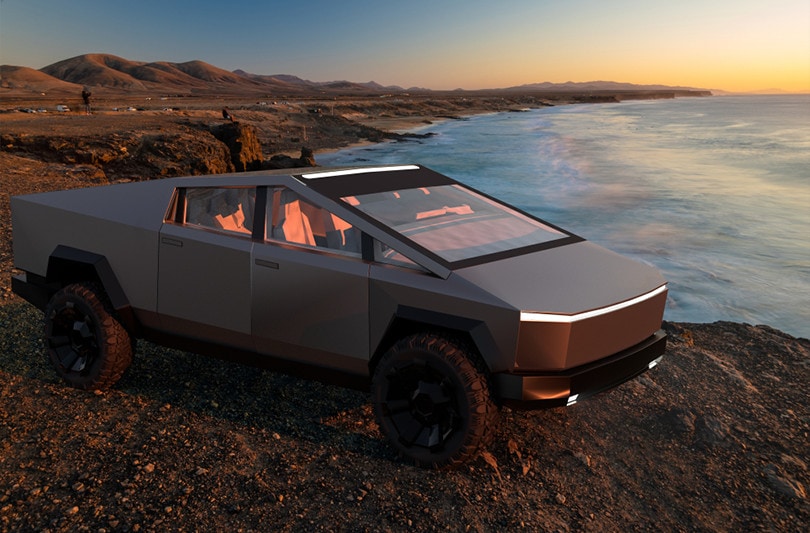 Can I Order a Cybertruck?
There have been many ups and downs with the Cybertruck reservation system since it opened over three years ago. When ordering first began for North Americans in 2019, you could choose your powertrain. All it took was some basic information and a fully refundable $100 deposit, and you could snag your place in line.
In October 2021, the website took down the choice of model. With the $100 deposit came a promise that you could complete your configuration as the production date approached.
That date has seen an evolution as well. At first, the website advertised a "2021" release. It then changed to "2022", and now, there is no estimated date to view. Tesla also took down pricing information, indicating a potential price hike, or series of increases, on the horizon.
Options weren't the only eventual restriction. Although you can still place an order in North America, Tesla discontinued reservations in Europe and Asia. Supply chain issues may be causing the company to tighten its belt when it comes to promises. Or, it could be due to the Cybertruck not meeting EU auto standards.
Tesla may be far from being able to make significant modifications for it to become street legal in Europe, but pre-orders that European consumers put in before the restriction are still in place. If you are a North American resident, you can reserve your Cybertruck on the official Cybertruck website.
Which Cybertruck is the Most Popular?
Tesla plans for four versions of the Cybertruck—single, dual, triple, and quad-motor. The single-motor option, which gets 250 miles per charge, is priced at $39,900, while the dual-motor version comes in at $49,900 and the tri-motor at $69,900. Tesla is also offering Full Self Driving upgrades, which are in their beta stages of development, for $10,000. According to the reservation tracker, roughly 85% of the current pre-orders are for dual and tri-motor options.
It's uncertain what the vehicle will look like, and which models will stay in the finalized lineup, as evidenced by the website changes. Tesla could drop the single motor option entirely. The company hopes to wrap R&D by the end of this year, setting them up for scaled production soon after.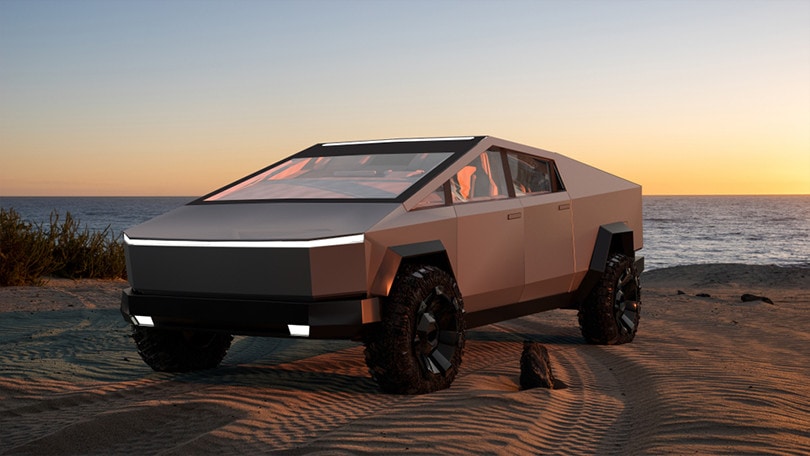 When Will the Cybertruck Become Available?
Vehicle supply failing to meet demand is nothing new to anyone who has driven past a car lot in the past year. An ongoing computer chip shortage has pushed back Cybertruck production several times since its 2019 unveiling, and as the order count grows, so too does the expected wait time.
Upon its introduction, Tesla said production on the low-end models would begin in Fall 2021. But in January 2021, the company tempered expectations, if not excitement, by announcing a pushback to late 2022. And then, earlier last year, citing the need to build economies of scale, Tesla again moved the release to early 2023.
If the third time's the charm, next year should be an exciting time for the brand. Along with the Cybertruck, Tesla is anticipating the launch of two new electric vehicles and a working humanoid robot. The life-size robot, called Optimus, had an unveiling slated for September 2022.

Is Cybertruck Production Going to Meet Demand?
It's hard to blame Tesla entirely for the delays despite their notoriety for getting ahead of themselves. The chip shortage and pandemic-related supply chain issues have been a problem for the entire industry. For years, automobile companies have been an army crawling toward a competitive electric pickup landscape.
Still, Tesla is now the straggler, as Rivian, GMC, Ford, and Chevy are bringing electric pickups to market soon or already selling them. There are also several planned electric trucks from newer startups and established brands like Toyota.
The latest release announcement came as Tesla opened its new Gigafactory in Austin, Texas. The massive manufacturing site, the sixth of its kind, is where Cybertruck production will begin. All the product releases on the way may dilute the resource pool, so it's uncertain how quickly it can reach production volume.
Despite the unrest and growing demand for the Cybertruck, it may even take a backseat at the Austin facility. Tesla will focus instead on their more widely accepted Model Y crossover. The expectation is a relatively slow start of roughly a quarter-million vehicles in the first production year. The Austin Gigafactory could produce a million Cybertrucks per year at max capacity.
Regardless of when production starts, it will be a while before many reservation-holders see their vehicles in person. The current backlog will keep Tesla busy for at least three years.
Depending on which model you reserve, some estimate a wait time of as long as four years. But there's a low risk of ordering, and the market should see an influx of new vehicles from other manufacturers between now and the Cybertruck's release. It's unlikely that all the reservations will result in fulfillment, so it could be sooner for some people if all else goes as planned.
•You might also like:How Much and How Often to Water Mums

Final Thoughts
There's zero risk in pre-ordering a new Cybertruck, but that doesn't make the 1.5 million reservations any less impressive. The enormous show of support and willingness is a testament to Tesla's premium branding and Musk's mad scientist mystique. If even a few of their many tenuous promises have any merit, the final product could be well worth the wait.
---
Featured Image Credit: Mike Mareen, Shutterstock