How Much Does It Cost to Replace Countertops in 2023? What You Need To Know!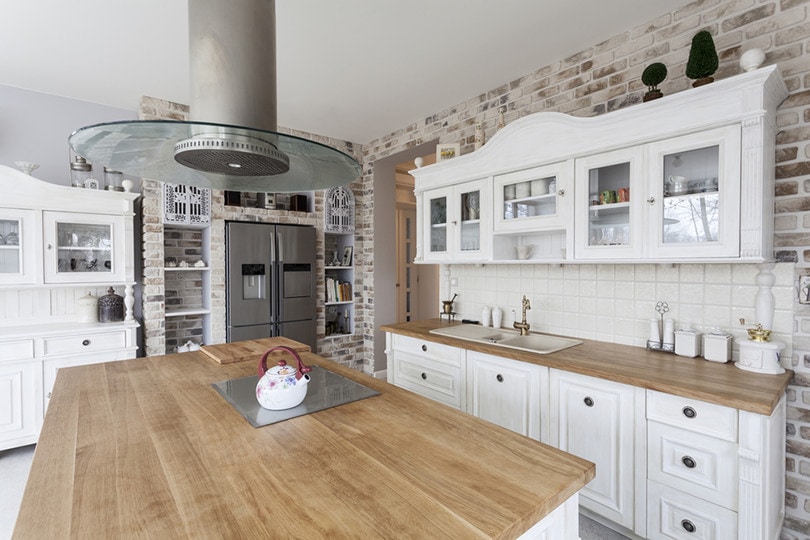 Is your kitchen looking uninspired and outdated? Sometimes, it takes more than a coat of paint to give your kitchen a well-deserved aesthetic overhaul. When you want to take your style in a fresh new direction, one of the best places to start is with your countertops.
A new countertop can boost the style, function, and overall ambiance of your kitchen for years. If you haven't shopped for countertops in a while, you may be surprised by the available options and price ranges. Let's break down the cost to replace countertops this year so that you can get the best deal within your budget.

The Importance of Replacing Countertops
The obvious sign that it's time to replace a countertop is when it has damage. Stains or scratches may come out with maintenance, but a worn-out counter with cracks, chips, and other irreparable damage is unsightly and potentially dangerous. If the countertop breaks or shifts, it could damage cabinetry, plumbing, or electrical fixtures.
You may also be updating your kitchen, which is an ideal time to swap out your countertops. Maybe you don't like the style, you need something more functional, or you want to upgrade everything to improve the resale value of your home. Replacing your countertops will keep your style cohesive and give you the fashion and function to keep you comfortable in the kitchen.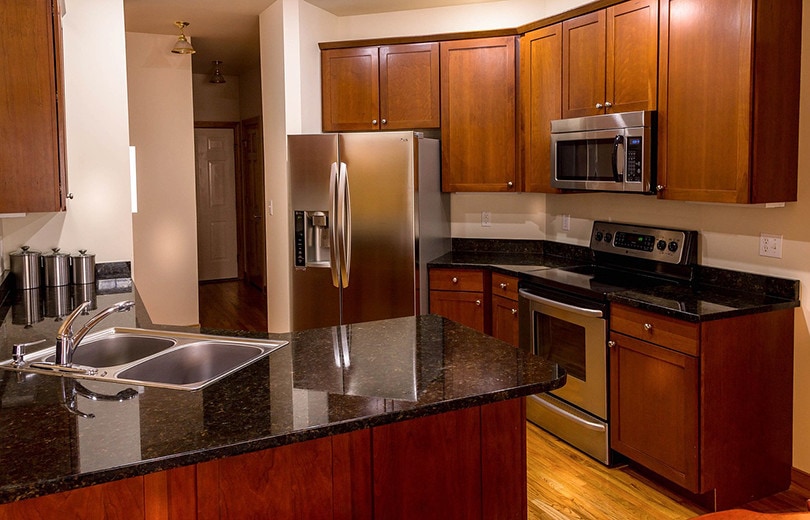 How Much Does It Cost to Replace Countertops?
According to HomeAdvisor, new countertops can range from $25–$100 per square foot. Materials cost around $15–$70 per square foot, and installation labor costs roughly $10–$30 per square foot. The average cost to install countertops is about $3,000, with homeowners paying between $1,800 and $4,000 on average.
Several factors can affect the final cost of countertops, including:
Countertop size
Installation complexity
Countertop material
Other aspects, including waterfall styles, polishing, staining, and edging, can all add to the final cost of your new countertops. The material is the crucial decision you have to make, and it has the most significant impact on the final price. The following are price ranges you can expect for various countertop materials:
Additional Costs to Anticipate
Replacing a countertop will likely incur additional expenses along with the $3,000 average material and installation costs. These expenses can include $100­–$300 to remove and dispose of the old countertop as well as the cost to install new plumbing, which can run over $1,000. If you need a full array of services, including electrical and plumbing work, rewiring appliances, and sink installation, you may pay up to $6,000 extra to replace your countertops.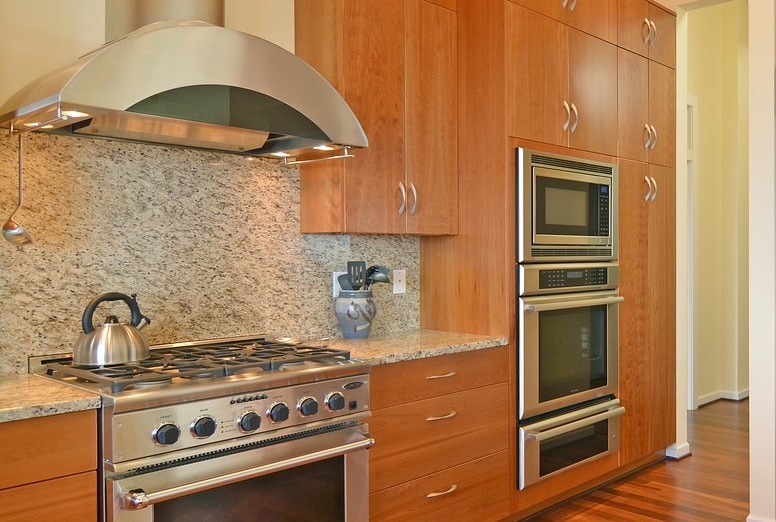 How Often Do Countertops Need to Be Replaced?
There's no expiration date on any countertop, but some materials are more susceptible to the kind of wear that can eventually warrant a replacement. Laminate is an inexpensive option that will only last about 20–30 years when kept in good condition, and it damages easily. Once it suffers a scratch or deep stain, it's also challenging, if not impossible, to repair.
Natural stone, tile, and wood are some of the longest-lasting materials. Stone options like granite and marble don't scratch easily, and they're easy to clean. Solid wood and butcher block countertops may suffer stains and some marring, but you can sand them down several times to renew the look.
Does Insurance Cover Countertops?
Insurance will pay to replace your countertops under certain circumstances that would be out of your control. For example, if a burglar breaks in and damages your countertop, you will be able to file a claim. Likewise, a tree falling through your roof or a house fire that burns up your kitchen will fall under most standard policies.
Accidental damage and some extreme weather events are not part of homeowner policies. You cannot submit a claim if you drop something on it. Natural disasters like floods and earthquakes would need riders, as standard insurance does not often cover them.
If your insurance covers the damage and offers a replacement, you will receive compensation based on either replacement value or actual cash value. Replacement value considers the initial value of your countertops. Actual cash value accounts for depreciation to calculate how much you receive from your insurance. That can be a critical factor in determining how much you will have to come out of pocket to get the replacement countertops you want.
How to Take Care of Your Countertops
Countertop care depends on the material. Some stone countertops, like limestone, need regular sealing to prevent damage to their porous surfaces. Granite and marble don't require sealing, but it's generally recommended to extend the life of your countertop.
Avoid using harsh cleaners on stone or wood. Acidic substances can damage granite and marble, while commercial cleaning sprays can wear down the finish on all kinds of materials. For natural countertop materials, use mild dish liquid and water for general cleaning and a gentle baking soda scrub for stains. Maintaining and refreshing the stain or seal on these surfaces will help them last longer with less upkeep.
Laminate, acrylic, and solid surface countertops are the most low-maintenance options. They can handle a variety of cleaners and their water-resistant surfaces are easy to wipe clean. Some solid surface materials, such as Corian, can even take light refinishing if they have minor scuffs and scratches.
Conclusion
There is a vast spectrum of materials, colors, and styles available for your next countertop installation. For the budget-minded homeowner, cost-effective options like laminate, acrylic, and even some natural stone materials are easy to install and maintain. If you want a one-of-a-kind look, there are bolder looks in copper, recycled glass, and soapstone to impress anyone walking into the kitchen.
No matter your functional needs or personal tastes, there's a perfect match for you among the various countertop options. Following this guide on the cost to replace countertops this year, you'll be sure to find the perfect blend of price and performance.
---
Featured Image Credit: Photographee.eu, Shutterstock