How Much Does It Cost to Add a Bathroom To a House? (2023 Update)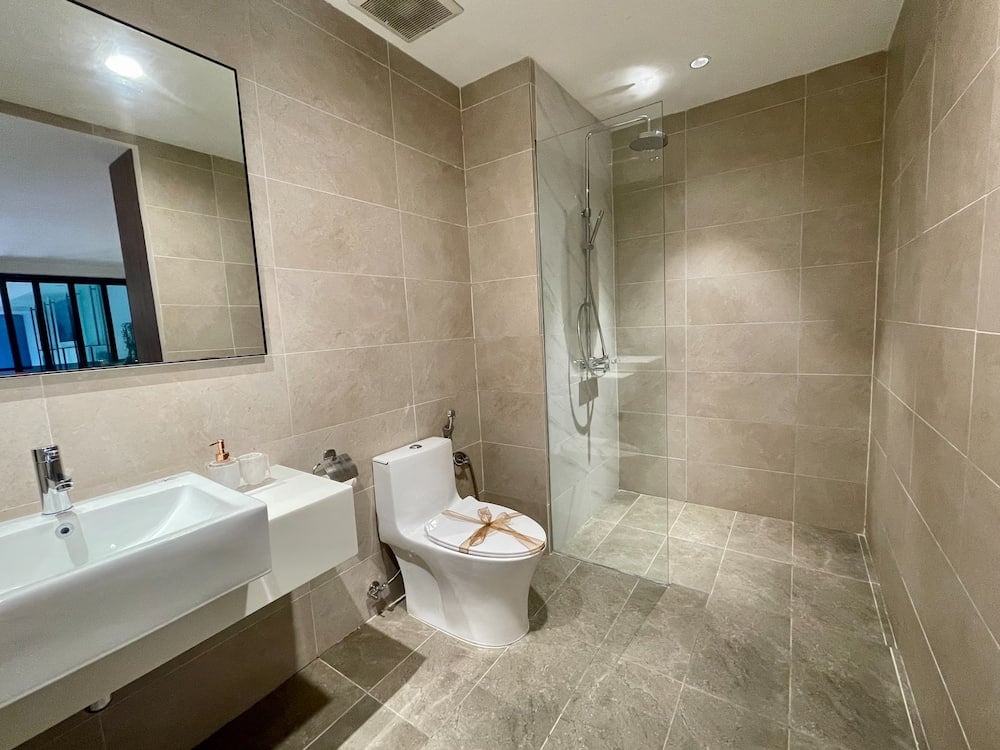 The past two years have been insane for home renovation. In the early stages of Covid lockdowns, it seemed we all decided to start renovating. Then came the great lumber shortage, and many homeowners put their projects on hold. Now with home prices through the roof, there's no better time to spruce up the value of your house by adding a bathroom. If you're converting an existing space, expect to spend anywhere from $2,500–$12,500, with the average being $7,600. Keep reading as we explain further in this updated guide to the expenses involved in adding a new bathroom.

The Importance of Adding a Bathroom
Additions to your house can improve the comfort level of your home and increase the value when it comes time to sell. Depending on your situation, you may be required to make renovations to ensure your house is up to code.
Although prices are going to vary wildly depending on your specific location, the size of the bath, the quality of the new renovation, etc., adding a bathroom can increase the value of your home by 10%–25%. You can expect to recoup about 50%–70% of the renovation's cost in increased home value when you sell.
Families are not always interested in homes with only one bath, so increasing the number to at least two will increase your house's appeal.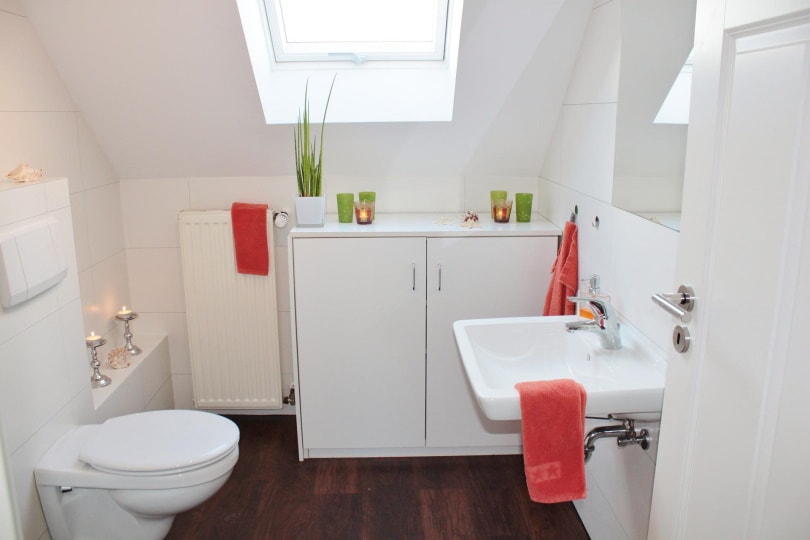 How Much Would a New Bathroom Cost?
If you're converting an existing space, expect to spend anywhere from $2,500–$12,500, with the average being $7,600. Some estimate the average closer to $15,000. If you're creating an entirely new addition to the house, estimates range from $18,000–$50,000, with an average of $22,000—$30,000 by some sources. If you're going for a real luxury experience, it can run upwards of $100,000. Of course, these numbers will depend on several factors:
Factors
Whether it's a half-, three-quarters-, or full-bath
Overall size of the addition and the number of changes to the house
Whether it's close to existing plumbing or if new plumbing are needed
If the house is old and the electrical system needs to be updated
Where the renovation is located—upstairs, downstairs, master bedroom addition, etc.
Whether you do it yourself or work with a contractor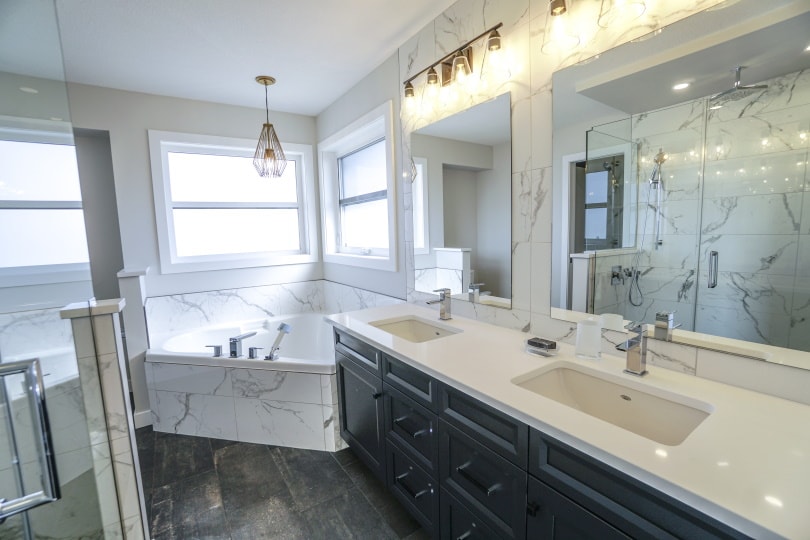 Overall Cost Estimates
| | |
| --- | --- |
| Procedure | Range |
| New Addition | $50–$650/sq ft |
| Laundry Room Conversion | $5,000–$13,000 |
| Garage Conversion | $15,000–$30,000 |
| Closet Conversion | $5,000–$20,000 |
| Attic Conversion | $8,000–$35,000 |
| Bedroom Conversion | $15,000–$50,000 |
| 1-2 Bath Conversion | $10,000–$30,000 |
Itemized Estimates
| | |
| --- | --- |
| Procedure | Range |
| Shower/Tub | $400–$3,900 |
| Tile | $4–$9/sq ft |
| Toilet | $270–$3,200 |
| Sing/Vanity | $200–$4,600 |
| Flooring | $2–$100/sq ft |
| Plumbing | $600–$1,200 |
| Electrical | $350–$700 |
| Drywall | $1,000–$3,000 |
| Lighting | $150–$700 |
Additional Costs To Anticipate
If you're hiring a contractor, they'll have fees you'll need to factor in. Labor for plumbers and Electricians can run $85-$120/hr. This makes the cost of labor one of the most significant factors impacting the price tag of the project—about 50%-60% of your expenses will be labor alone. This is why many people think about taking the DIY route, as it can save you a significant amount of money, assuming you know what you're doing.
An easily overlooked but necessary expense is acquiring permits. It would be a good idea to at least consult with an expert on your local permitting requirements because they're different for every neighborhood.,
Counties and cities often require permits for both external additions and internal renovations. Any time new plumbing or new wiring is being installed, you'll likely need a permit. T Some areas may also have regulations mandating minimum square footage or quantity of bathrooms as well. HOAs will also get in on the fun with their own set of codes. The permits themselves can cost anywhere from $200-$500, but the various code requirements will have a considerable impact on your overall cost.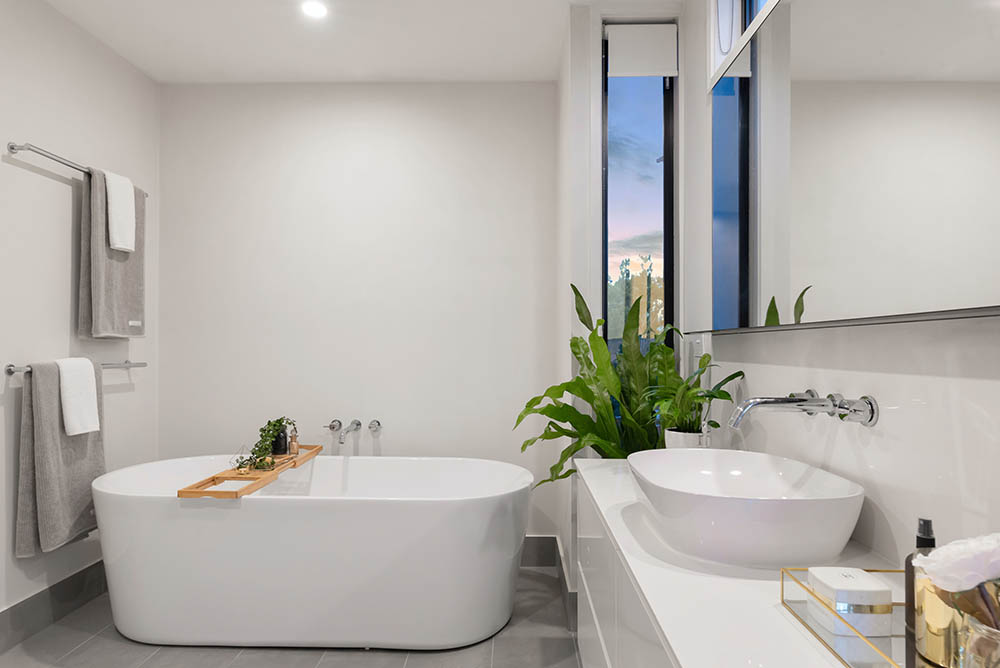 How Can I Keep Costs Down?
Although a bathroom addition can be an expensive endeavor, there are several areas where you can work to keep the costs from creeping through the roof.
Apart from labor, plumbing will be your biggest expense, so anything you can do to reduce plumbing costs is going to make a big difference. Try locating your new addition as close to existing plumbing as possible; adding new plumbing will increase the costAlso, if your new bathroom is installed on a concrete foundation, it's going to cost a lot more than if it's located over a crawl space or some other hollow area.
Do your best to keep dimensions small. The greater the square footage of the project, the quicker the expenses mount.
There is a dizzying number of products for the bathroom like shower doors, lighting fixtures, toilets, and tile optionsDo you want a premium vanity but don't care about the toilet? Or do you want one of those top-of-the-line Japanese bidets but don't prefer basic
If you're doing some of the work yourself, concentrate on the tasks you're familiar with. Buying parts, painting, and even minor demolition (donot require an expert, and the savings will be worth your while.
Conclusion
With a 50%-70% return on investment, a bathroom addition can be one of the most high-value renovations for your home. But they don't come cheap, and there's a laundry list of factors to consider that can drive the price up.But with a little deliberation and planning, you can find the happy medium between upfront costs and eventual returns.
---
Featured Image Credit: rccf.1, Unsplash