When Is the Best Time to Buy Furniture? (2023 Guide)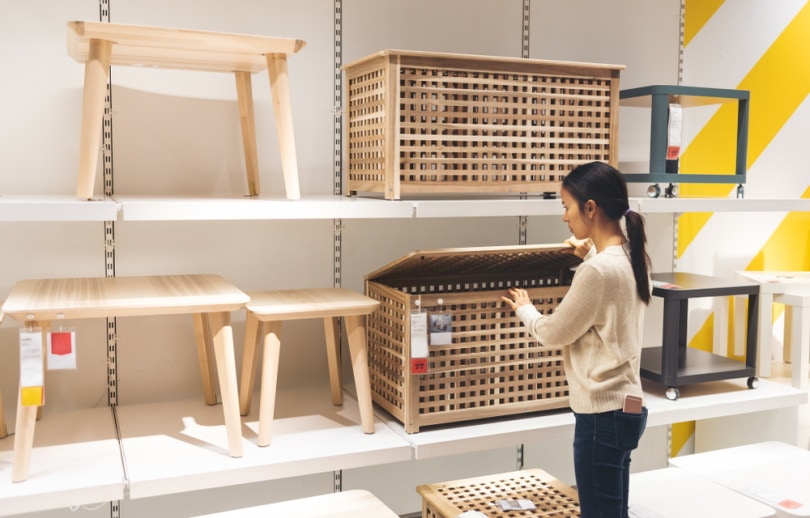 Quality furniture helps turn your house into a comfy, inviting home. The problem, of course, is that quality furniture can cost a pretty penny. The good news is that, if you time it correctly, you can find amazing deals on furniture at certain times of the year. When is the best time to buy furniture? It depends on the furniture you're seeking, the approach of the holidays, and other factors. Read on if you'd like to get a fantastic deal on your next furniture purchase!

When Is the Best Time to Buy Furniture?
Indoor Furniture – February and August
The furniture industry brings in new styles twice a year, in early spring and early fall. When they do, they need space on their display floor and warehouses for the new furniture, so they put last season's furniture on sale. Since they get new furniture in early spring and early fall, you should make your move in February (end of winter) and August (end of summer). Remember, they desperately need to get rid of furniture, so you can bargain (aka haggle) with furniture stores until you get a price you like. Shop around to ensure you get the best deal!
---
Outdoor Furniture – Winter
The dead of winter is the best time to shop for outdoor furniture. The reason is simple; nobody's buying outdoor furniture when snow and ice are on the ground! Because of that, most furniture stores and big-box department stores put outdoor furniture on deep discounts in winter. Outdoor tables and chairs, lounges, settees, porch swings, and more sell for a lot less when the weather's cold and icy. Your best bet is to check regularly for new deals. Also, as springtime nears, last year's old outdoor furniture stock will be let go like it's a fire sale! If you can wait until then, you might get some great bargains.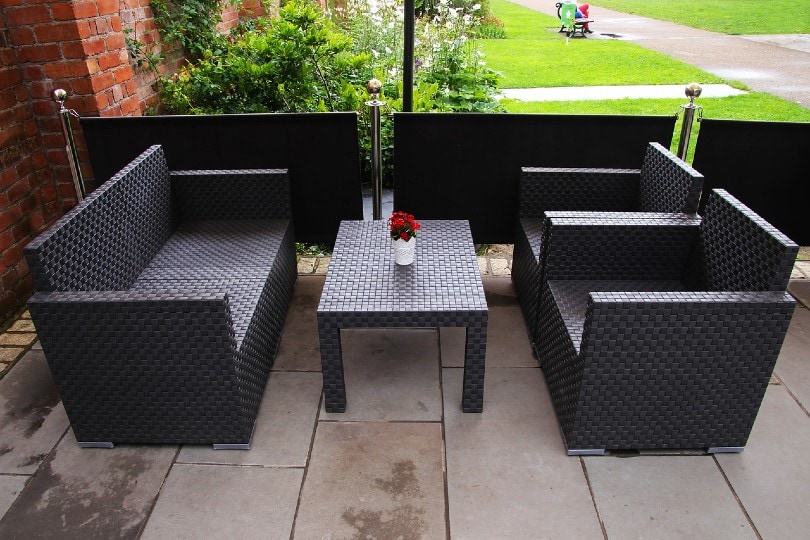 ---
Custom Furniture – Winter
As with many businesses, custom furniture makers are usually slow during the winter. When they are, that gives you the chance to make a bargain for a better price. Some will gladly accept your offer, and some might not. Others might say, "Oh no, we're not slow," but they're probably telling a little white lie. You can kick the ones who don't want to haggle to the curb. Remember, they don't make any money if you don't buy something (and they all want to make money). Use that knowledge as leverage to get a fair deal and save big bucks on your custom furniture purchase.
---
All Furniture – Holidays
There are holidays throughout the year when most furniture stores mark their furniture down and put them on sale. Several furniture stores hype specific deals on specific products. Your job is to dig deeper and find all their sales, promotions, and discounts on everything. There are usually more than they advertise and some that they don't even promote as they try to sell other items. One caveat; go shopping early. Furniture stores get a bit nuts on the holidays with customers coming out of the woodwork. The earlier you go, the better chance you'll find a salesperson who will concentrate on helping you get what you want.
---
All Furniture – Year Round
You might think, "Wait a minute, that can't be right. How can you get great prices on furniture year-round?" The answer is that there's always a sale in the furniture industry. You can go into any furniture store any time of year, and at least a few items will be on sale (and others on deep discount). It's the nature of the furniture industry; older models that don't sell get discounted the most. In other words, if you have the patience to go back regularly to your local furniture store, you'll eventually find something you like on sale. It might be in January, April, July, September, or another month, but it will happen, and you will find sales.

How to Get the Best Deals on Furniture
Besides waiting for sales, you can do a few other things to ensure you get a fantastic price on your new furniture. First, don't be afraid to haggle, and don't worry that you might "insult" your salesperson. You can ask for anything if you are respectful and polite. The worst they can say is no, but they might say yes.
Another method is to look for last year's model of whatever piece of furniture you need. Remember, furniture stores get new furniture twice a year. When they do, they do their best to get rid of old stock, allowing you to get a great deal. If you plan to buy several pieces of furniture, consider purchasing them all at once. When you do, you can ask for a discount on everything because you're spending so much. Most furniture stores offer 10% to 20% off the discounted price.
One last tip for getting a great deal on furniture is to ask to see any damaged pieces the furniture store has. Most have a large area in the back where damaged items are kept. Many items might only have small scratches, dings, or barely noticeable damage. With a furniture pencil or magic marker, you could cover them up so it looks new. If your DIY skills are on-point, you could also repair a new but slightly damaged piece of furniture and save big!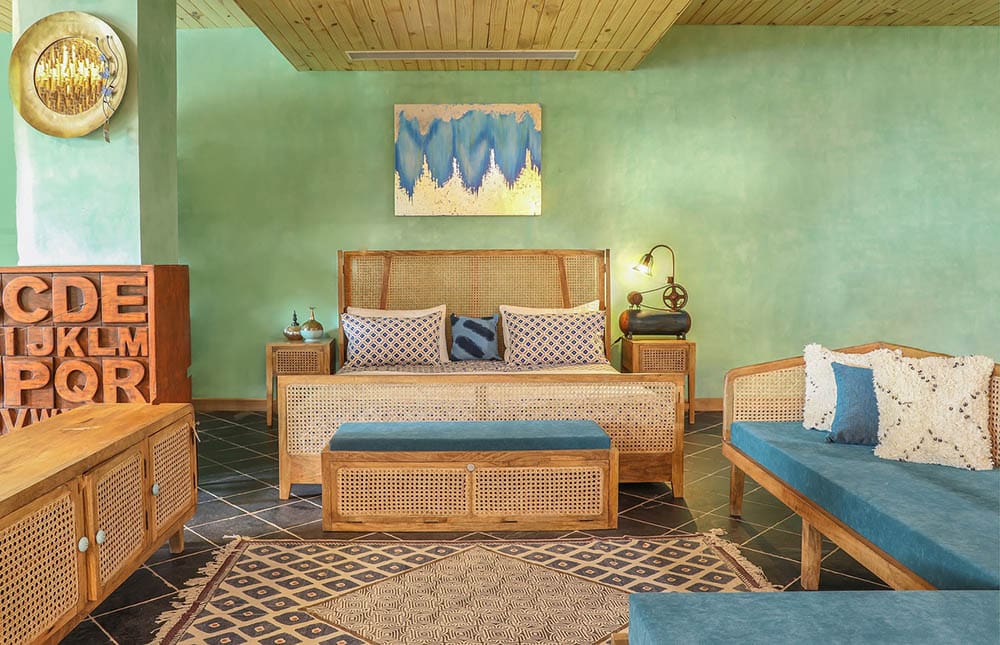 When Is the Worst Time to Buy Furniture?
Indoor Furniture – Spring and Fall
We learned earlier that the furniture industry gets new styles and collections of furniture twice a year. They happen to be spring and fall, which is why both times of year are the worst times to buy furniture. At this point, most of last year's models will have been sold, and all that will be left are new models. You'll be hard-pressed to find any furniture store giving discounts on their new line of stylish, trendy furniture. Still, it's worth a shot to see if any old models are still in stock and on discount.
---
Outdoor Furniture – Spring and Summer
Outdoor furniture in spring and summer is like a cool, refreshing summer drink; everybody wants some. Depending on where you live, most high-quality outdoor furniture will be out of stock in the middle of summer. That leaves you with a choice between old stock, damaged items, and whatever dregs of outdoor furniture are left. However, it's worth looking around if you need outdoor furniture desperately. You might get lucky and find a furniture store with a few items at a discount.
---
Custom Furniture – Spring and Fall
Avoid buying new custom furniture in the spring because many people want to refresh their furniture after the winter. Since they want their new furniture for spring and summer, custom furniture makers will be extremely busy during late winter and early spring. In the fall, many people order custom furniture as a holiday gift for their loved ones. That's why furniture makers are busy throughout the fall and up to the end of the year. If you order new furniture during these times of the year, furniture makers might be able to help you, but they certainly won't be giving any discounts.
---
All Furniture – Spring, and Fall
Unfortunately, you will likely pay a high price if you need furniture during spring and fall. Remember, diligence, patience, and a bit of good luck are necessities when buying new furniture.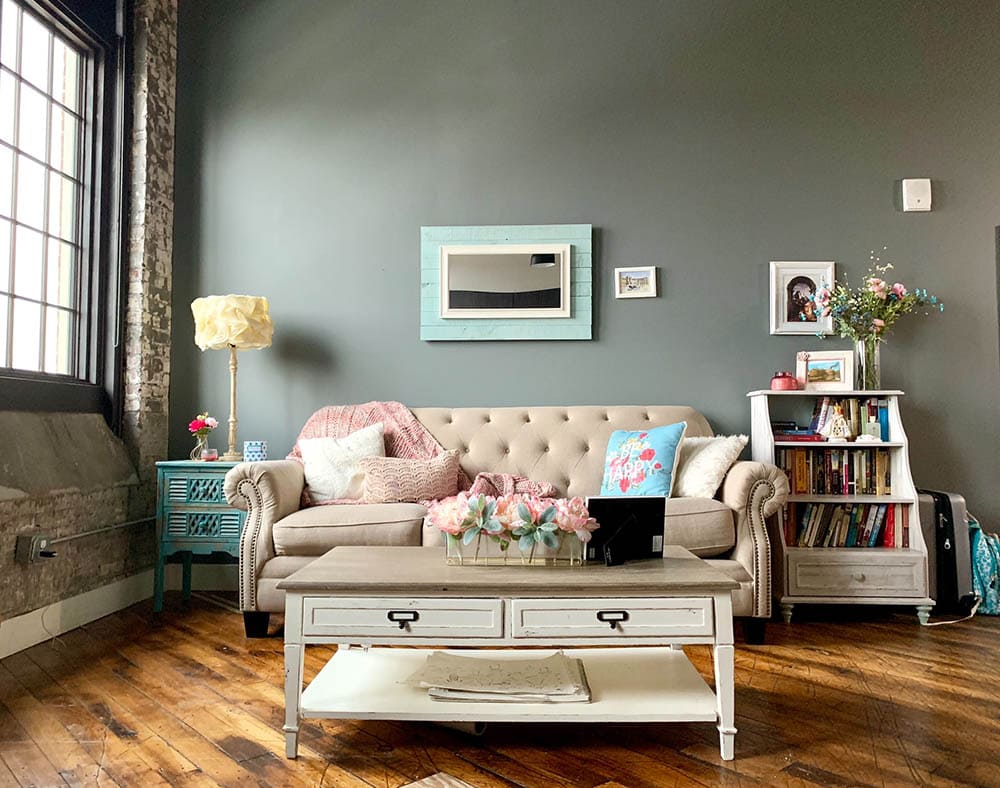 The Best Days of the Year to find Discounts on Furniture
We talked earlier about how holidays are a fantastic time to find great deals on furniture. Below is a list of those days and dates to help you mark your calendar and prepare yourself. Starting in January, the dates include:
Martin Luther King Jr. Day: 3rd Monday in January
Presidents Day: 3rd Monday in February.
St Patrick's Day: March 17th.
Mother's Day: 2nd Sunday in May.
Memorial Day: Last Monday in May.
Father's Day: 3rd Sunday in June.
Fourth of July: July 4th.
Labor Day: 1st Monday in September.
Halloween: October 31.
Black Friday: The Friday after Thanksgiving.
Cyber Monday: The Monday after Thanksgiving.
New Year's Eve: December 31st

Final Thoughts
When is the best time to buy furniture? As we've seen today, it depends on the furniture you purchase. Furniture stores get new stock twice a year, and those times need to be avoided. Winter is perfect for buying outdoor furniture, and summer is ideal for buying indoor furniture. However, if you're diligent and visit your local furniture stores often, you can find great discounts throughout the year.
Like buying a car, you can haggle in furniture stores. All they can say is no, and if you're lucky, they might say yes to the price you're seeking. Be polite and respectful as both will go far toward getting you a great price on some new furniture. We wish you the best of luck and some fantastic furniture deals!
---
Featured Image Credit: sutlafk, Shutterstock