How Much Does it Cost to Install an Interior Door? (2023 Update)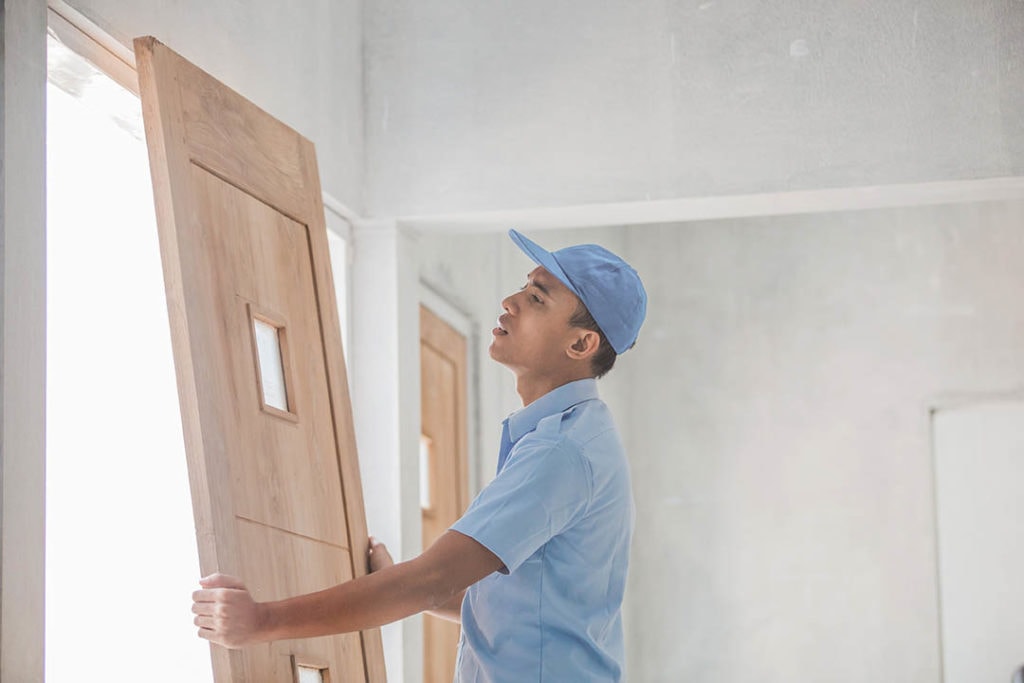 The installation of interior doors can be one of the most important aspects of having a functional home—it can be exceedingly irritating when the inside door is not functioning correctly.
If you're looking at replacing an interior door in your home and are wondering how much it costs, you've come to the right place! You can expect to pay $370-$1510. Read on below for our in-depth guide.

The Importance of Functional Interior Doors
Interior doors are an essential part of a home since they act as a separator between rooms, buffer noise as much as possible, and provide security. Since inside doors connect spaces, they need to be strong enough to withstand wear and tear from constant use. It is essential to have a functional door to eliminate creaking sounds from old and rusty hardware.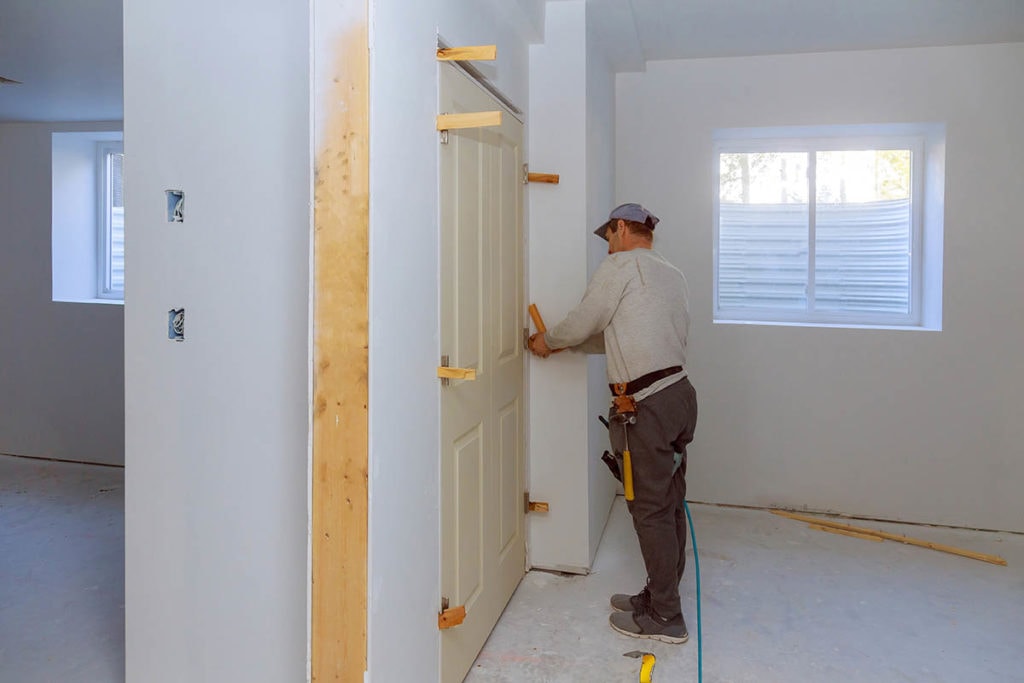 Types of Interior Doors
There are many types of inside doors you can select based on your needs. Considering the size of your room, the primary colors, and the general style you are following, you can select an appropriate door to match the design. You will also need to consider the purpose these doors will have, whether to isolate sound, blend in with the room, or stand out and be the focal point. There are also many different sizes, materials, shapes, and general styles of interior doors, which determines the price of their installation or replacement.
How Much Does an Interior Door Installation Cost?
| | | |
| --- | --- | --- |
| Average cost by region | Lowest | Highest |
| California | $575 | $1,510 |
| Illinois | $465 | $1,380 |
| Michigan | $510 | $1,190 |
| Texas | $370 | $1,170 |
| Pennsylvania | $450 | $1,320 |
| Louisiana | $560 | $1,360 |
Additional Costs to Anticipate
There are many factors to consider when it comes to installing an interior door. Labor cost will be the most significant investment, but you will also have to choose the type of door you want, which will make the price vary.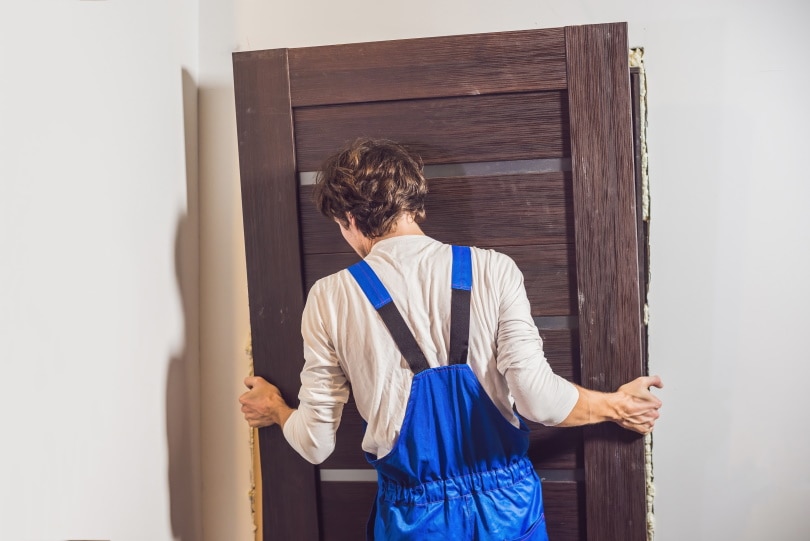 Labor Costs
The price of having a professional install your new door for you can be very high. Depending on the craftsman you choose for this job, it can cost $100 to $300 to hang a door. You can always call an installer to come to your home and provide you with a free estimate and advice. This can help you create a plan upfront and prepare for any additional costs.
Removing an old door
The service of just removing an old door and disposing of it can cost between $40 to $80. This will also have to be done by a professional. If you have enough skills, tools, and experience, you can do this project entirely on your own to save money.
Different styles
Types of doors are also a factor that will affect the price. The style you choose will depend on the design you are going for or in your home. You can choose from sliding doors to French or double doors. A basic door can cost, on average, about $150, while a sliding door will be more expensive. French or double doors cost anywhere between $383 to $1,711.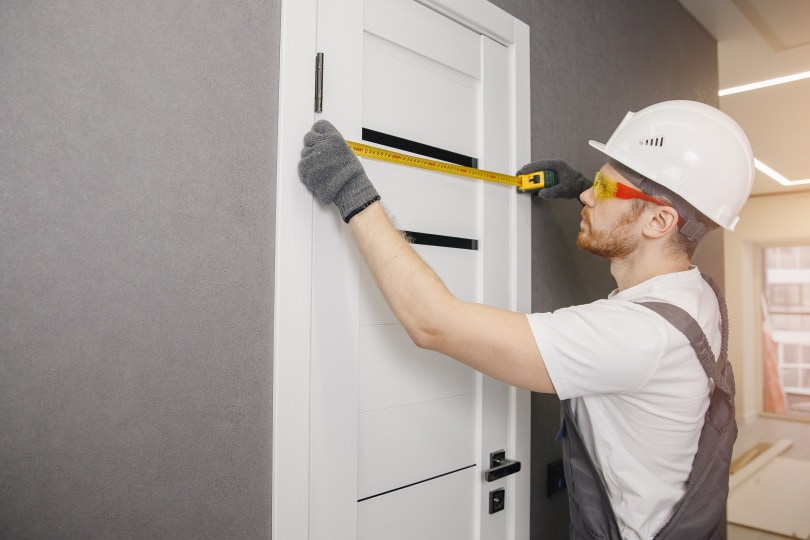 Different materials
These prices will also vary depending on the materials used to create your interior doors.  It is important to choose an appropriate material for your inside doors since it will have to match your interior design. The most expensive are glass doors which can go up to $1,300. Aluminum doors are the cheapest to acquire and cost around $40 to $500. Solid wood doors are somewhere in between when it comes to price; they can vary from $150 to $850.

How Often Should I Replace My Interior Door?
There are no general rules when it comes to the replacement of interior doors. Every home is different, and each entry is built to support the needs of a specific home. Replacing an old interior door should be done only when there are noticeable faults to the door, such as bending, dents, scratches, or creaking sounds.
These will depend mainly on the room that the door is located in since doors that take more traffic will probably endure more wear and tear. Doors located in the living room or bathroom will have to be more durable than closet doors or basement doors. It's crucial to choose quality over price when installing or replacing an inside door since it will save you money and a lot of time in the long run.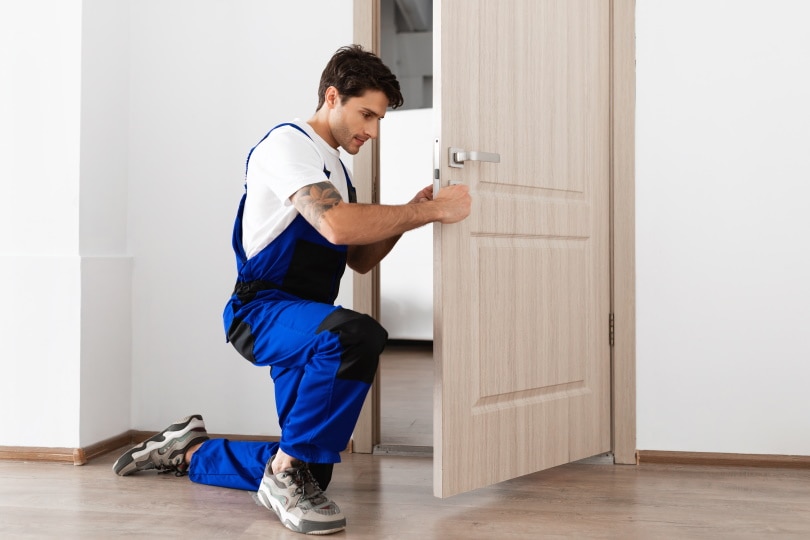 Does Insurance Cover the Replacement of Inside Doors?
Most insurance will not cover the expenses of installing or replacing an interior door, but there are some situations when the insurance may come into play. You will get insurance coverage if your glass interior door is broken by a forced entry or any other unnatural disaster.
On the other hand, if your door was damaged by poor maintenance or a fault of your own, then insurance cannot be claimed.

Conclusion
This article narrowed down the most common types of doors and their prices from coast to coast. By using this article as a guide, you will quickly be able to calculate the price of installing a new door by choosing your location, type of door, materials, and labor costs. Properly functioning interior doors can save you many hours of frustration, but a door that fits the style of your home is important too!
---
Featured Image Credit: Odua Images, Shutterstock