How Much To Tip Movers in 2023? The Interesting Answer!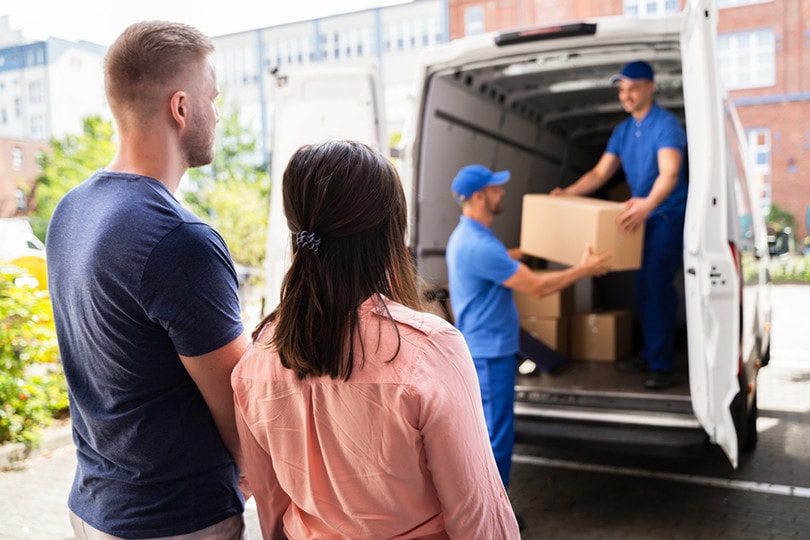 Movers can make one of life's least enjoyable tasks far simpler, and like many service professionals, they deserve a tip for excellent work. But before you reach for your wallet, you need to be ready to throw the conventional rules for tipping out the window.
The problem with tipping movers is that moving is expensive. The average long-distance move costs roughly $4,8901, and even a local move can easily exceed $1,000. You can follow the 15–20% rule, but some quick math will reveal that a tip that size would be a poor financial decision.
If you can't follow the standard practices, what is the best approach to tipping the people you're entrusting with all your worldly possessions? We'll ensure you're ready for moving day with this breakdown of how much to tip movers this year.

How Much To Tip Movers
The general rule for tipping movers is to give each worker $4–6 per hour. Eight hours of work would be worth roughly $40 per person, and 12+ hours would warrant at least $60 per person. Consider increasing the tip when the movers face particularly challenging moves and heavy items.
Some people follow more general tipping guidelines of $20 for a half day's work and $40 for a full day. Whatever your scheme, budget for more than what you expect to tip for a decent experience. You can always increase the tip for exceptional work or decrease it if you aren't happy with certain aspects of the experience.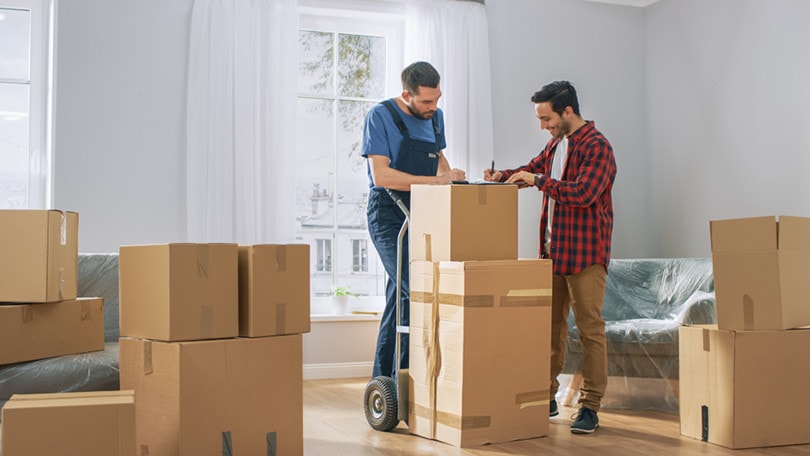 Is Tipping Required?
It isn't technically a requirement, and movers won't make a fuss if you don't tip them, but they always appreciate it when customers recognize the work they put in.
Moving is not an easy business. It can be risky in many ways, and during a family move, teams have to put in several hours of intensive labor. Although companies can charge a lot of money already, the extra gesture acknowledges the individual's effort and encourages their continued hard work for you and others.
With that in mind, there are also times when you may not feel like tipping is appropriate. In any service, tipping is primarily a merit-based practice. If the movers do an excellent job, tip away. Don't feel obligated to tip when movers fail to meet expectations, are rude, damage your property, or create delays.
In general, tip your movers if they do any of the following during your experience:
Treat fragile and valuable items with extra care
Perform challenging tasks, such as moving furniture up several floors
Show clear organization and professionalism
Arrive on time and move with urgency
Assist with assembly and arrangement of furniture
Ask detailed questions to ensure they're meeting your needs
Display a courteous and friendly attitude
Clearly explain their processes and policies
It's also crucial to see how they handle problems. Accidents and unexpected incidents occur all the time, but if your mover quickly acknowledges and resolves the issue to your satisfaction, that's an excellent display of character.
When Should You Tip Movers?
Tipping can be an incentive you discuss with your movers during the move to help speed up the process and ensure better results. Of course, hanging that over a team's head can feel awkward, and there's nothing wrong with waiting until the end of the job to assess their performance and tip accordingly.
After the team unpacks everything and you can sign off on the quality of the work, tip your movers. Tip each mover personally rather than giving the money to the head of the team or the driver. Team members will appreciate a quick, personalized thank you, and you can be sure the gratuity gets split evenly.
Tipping movers at the end of the project is especially sensible for long-distance moves. For an interstate move, you may have a team loading the truck and a different team unloading at the new location. Giving tips individually allows you to tip more appropriately based on performance.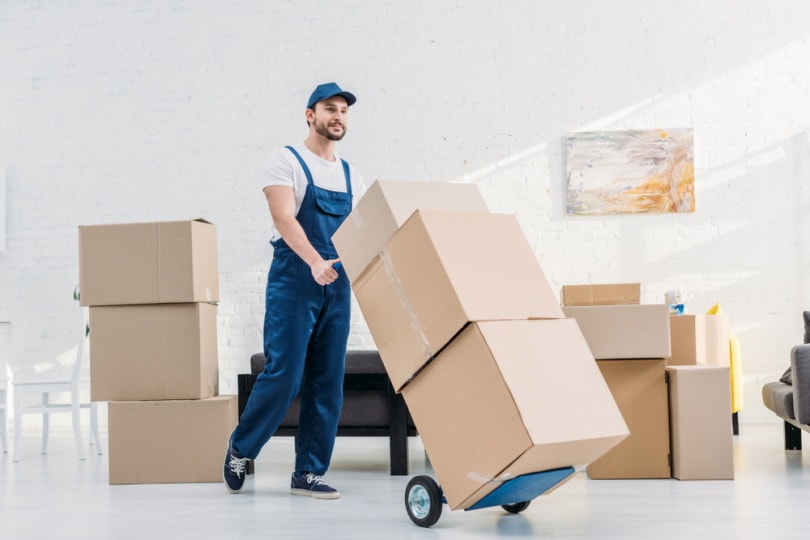 How to Tip Movers
Be ready with your gratuity beforehand by estimating the cost and time involved. Hit the ATM before moving day, making sure to get enough cash plus a little extra in case the team goes the extra mile.
Do not tip before receiving the bill or understanding the terms of payment. You don't want to tip your movers before discovering that the company already included a gratuity in the final bill. Check the agreement, and discuss any intention to tip with the company to see how it fits with their policy.
Other Ways To Tip Movers
There are other ways to show appreciation for excellent work if the moving company includes gratuities in the bill or doesn't allow them. An online review is one essential post-move ritual that does wonders for a business and only takes a few minutes of your time.
On moving day, you can offer food and drinks for the crew. Make sure it's practical and agreeable, like coffee and bagels for early morning moves and lemonade for hot afternoons. Don't offer alcoholic drinks, as it's often against moving company policies.
Pizza is always a safe bet for food, but you can also take votes from the movers. Snacks during a local move are a thoughtful gesture, and having water on hand at all times can turn you into a lifesaver during challenging projects.

Final Thoughts
Something that's lost while we're fretting about how much to tip movers is the basic (and cheap) parts of the experience that moving professionals appreciate. Before they think about how much money you'll tip, they worry about how you're going to act.
Like any service professional, movers have to deal with plenty of difficult customers. It may not seem like it, but being respectful and responsible can go a long way. You'll encourage a better relationship, and a good tip at the end of a job well done will be all the more meaningful.
---
Featured Image Credit: Andrey_Popov, Shutterstock