How to Keep Birds From Eating Your Cherries (8 Humane Ways)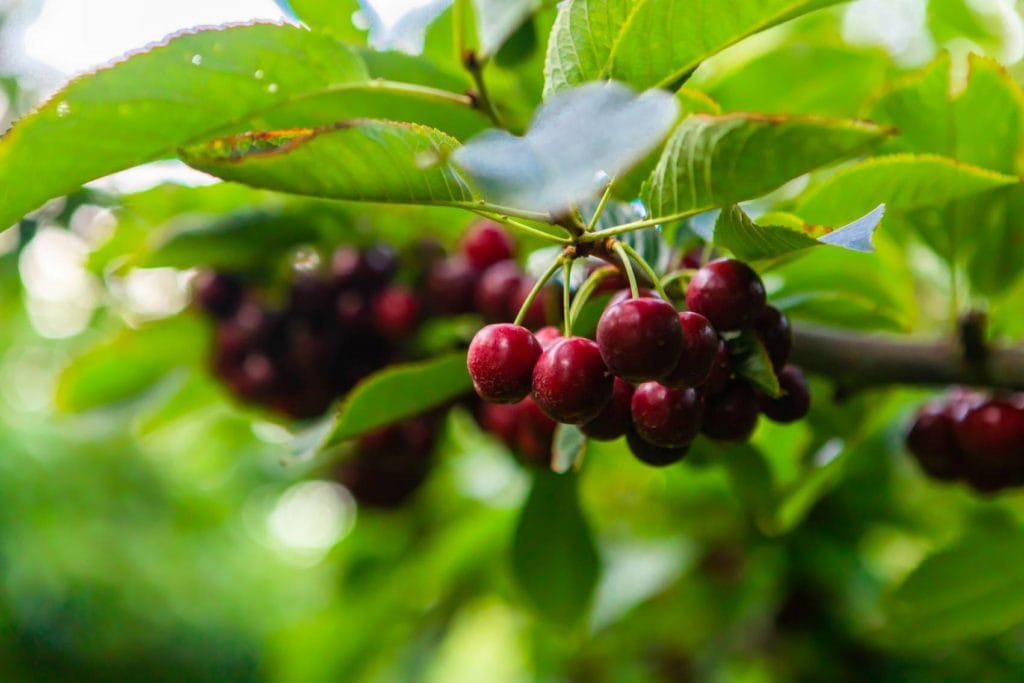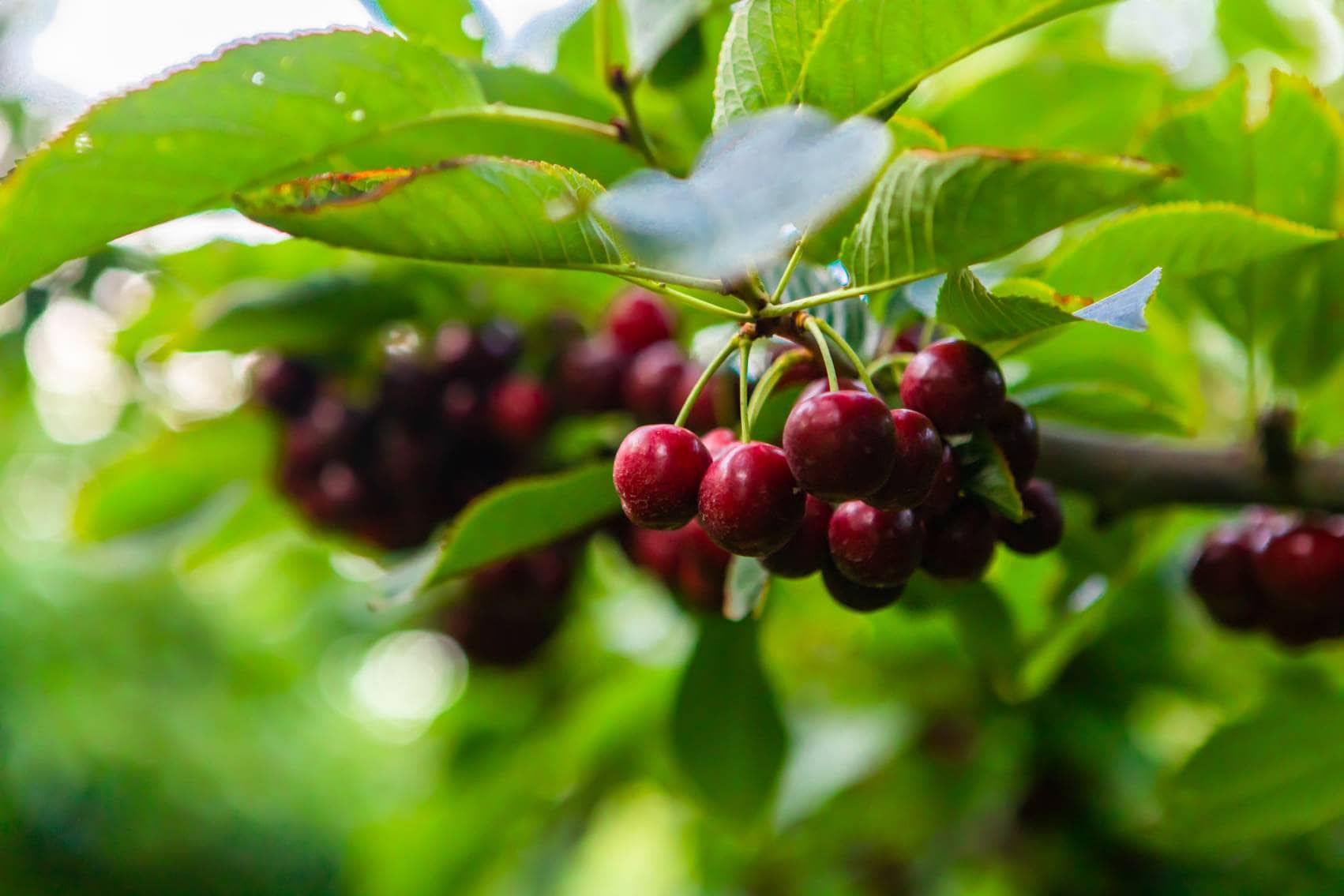 Wild birds are beautiful, but if you have a few cherry trees, the last thing that you want is the wild birds coming in and clearing everything out. The good news is that there are a few different things that you can do to keep the birds off your cherry tree without hurting them.
We highlighted eight of the most effective and humane methods for you here. This way, the next time you have a cherry harvest, you can keep them all for yourself!

The 8 Ways to Stop Birds Eating Your Cherries
1.

Netting
| | |
| --- | --- |
| Effectiveness | Very |
| Cost | High |
| Ease of placement | Moderate |
If you're dealing with birds all over your cherry trees, one of the most effective solutions is to install bird nets.
These nets let in sunlight and rain so the trees can thrive, but they make it so birds can't fit inside them. Some people don't like the look of the netting, but there's no question that they're incredibly effective.
Still, they are challenging to install and a bit expensive up front.
Pros
Extremely effective
Still lets in plenty of rain and light
Cons
Unsightly appearance
Costly
Not the easiest to install
---
2.

Use Predator Decoys
| | |
| --- | --- |
| Effectiveness | Low |
| Cost | Low |
| Ease of placement | Easy |
If a bird wants to stay safe in the wild, they need to stay well clear of birds of prey, like hawks, eagles, and owls. So, if you want to keep birds away from your cherries, convince them that these predator birds are around.
Even better, you don't have to spend much money on the decoys, and they're easy to set up. However, the downside is that decoys don't fool every bird out there. Also, while you might fool most birds in the beginning, they might eventually recognize the decoy for what it is.
Pros
Easy to install
Low-cost solution
Permanent solution
---
3.

Put Out Shiny Objects
| | |
| --- | --- |
| Effectiveness | Low |
| Cost | Low |
| Ease of placement | Easy |
Birds have an extremely sharp and sensitive vision. While this is great for helping them find seeds and cherries to eat, it also makes them more sensitive to bright and shiny objects.
Putting a few shiny objects around your cherry tree can go a long way in keeping the birds away, and it also enables you to add bright décor to your yard.
This method can be low cost and easy to install, but it doesn't always work the best. Not only do you need the shiny things in the right areas, but if the sun also isn't out, they simply won't be bright enough to keep birds away.
Pros
Easy to install
Low-cost solution
Great décor option
Cons
Don't keep all birds away
---
4.

Put Food Somewhere Else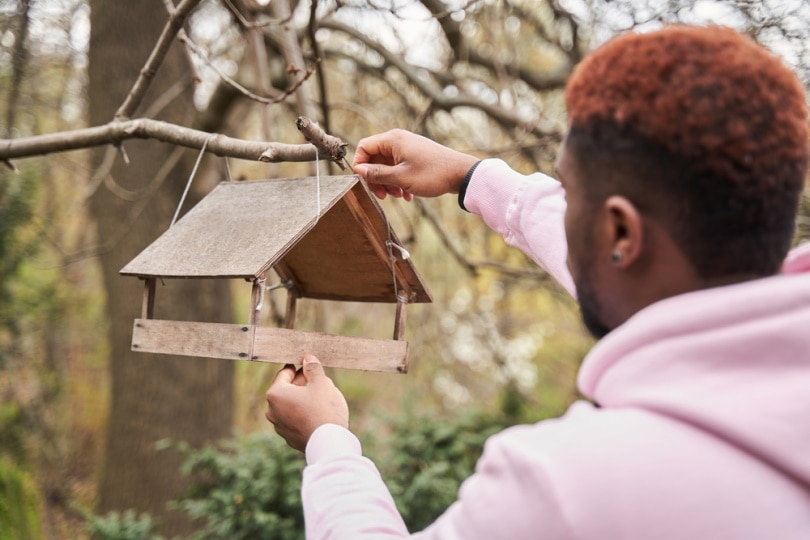 | | |
| --- | --- |
| Effectiveness | Low |
| Cost | High |
| Ease of placement | Low |
We only recommend this method if you have a large property. While a bird feeder will attract birds to that area, if the cherry tree is nearby, nothing is stopping them from flying over there for a bite to eat.
Still, if you have a big property and still want to enjoy seeing birds around, putting a bird feeder farther away from the cherry tree might help.
Keep in mind that while it's a low initial install cost, keeping up with the bird feed will drive up the cost over time. Also, if you don't keep up with the feed, you have many birds in your yard looking for food, and that cherry tree will look especially delicious.
Pros
Will draw birds to the feeder
Easy to install
Low initial cost
Cons
Can make the problem worse
Expensive to keep up with
---
5.

Ultrasonic Sound
| | |
| --- | --- |
| Effectiveness | High |
| Cost | Moderate |
| Ease of placement | Easy |
One extremely effective way to keep birds away from your cherry trees is to use an ultrasonic sound device. Birds have more sensitive hearing than humans, so they can hear these sounds while we can't.
Birds don't like the noise and will stay clear. However, dogs and cats also have more sensitive ears than we do, so if you or your neighbors have pets, this might not be the best solution.
Ultrasonic sound devices are easy to install and effective, but depending on the size and quality of the machine, they can get expensive.
Pros
Effective solution
Easy to install
Cons
Can make pets uncomfortable
Not cheap to start up
---
6.

Put Out Wind Chimes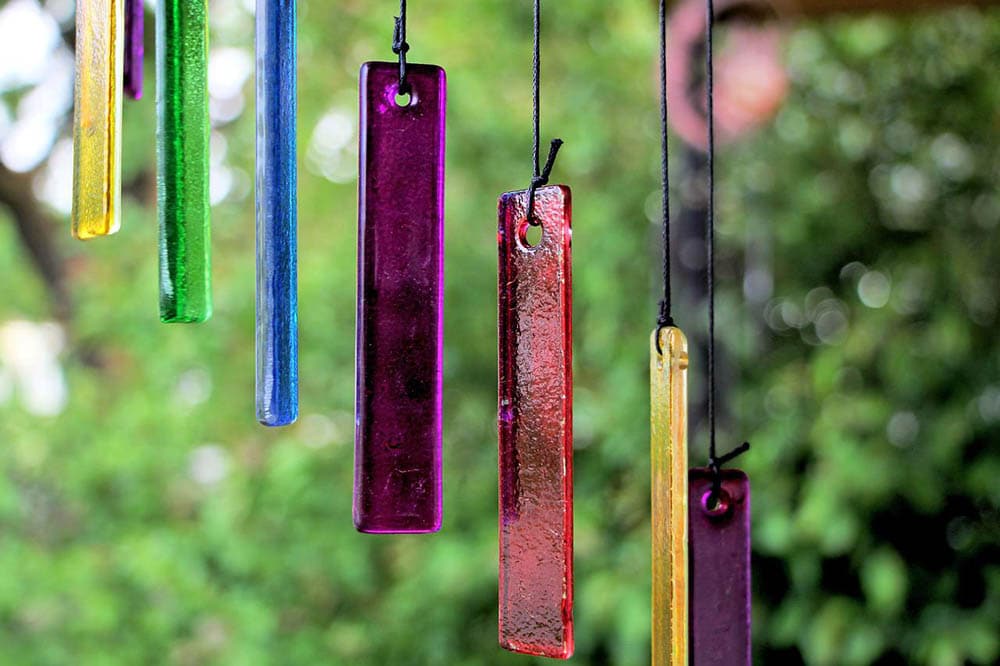 | | |
| --- | --- |
| Effectiveness | Low |
| Cost | Low |
| Ease of placement | Easy |
While we might love the sound of wind chimes, birds can't stand it. This means you can add a beautiful element to your yard while protecting your cherry trees, which is a real win-win.
But if the wind's not moving, neither are the chimes. On calm days, the wind chimes won't make any noise, and that will leave your cherry trees vulnerable to picking from the birds.
However, considering how low-cost this solution is and the fact that you get to add cool wind chimes to your yard, it's worth grabbing a few models and putting them out, even if they don't work every day.
Pros
Easy to install
Adds to the décor
You get windchime noises
Cons
Not always the most effective
---
7.

Use a Bird Repellent Spray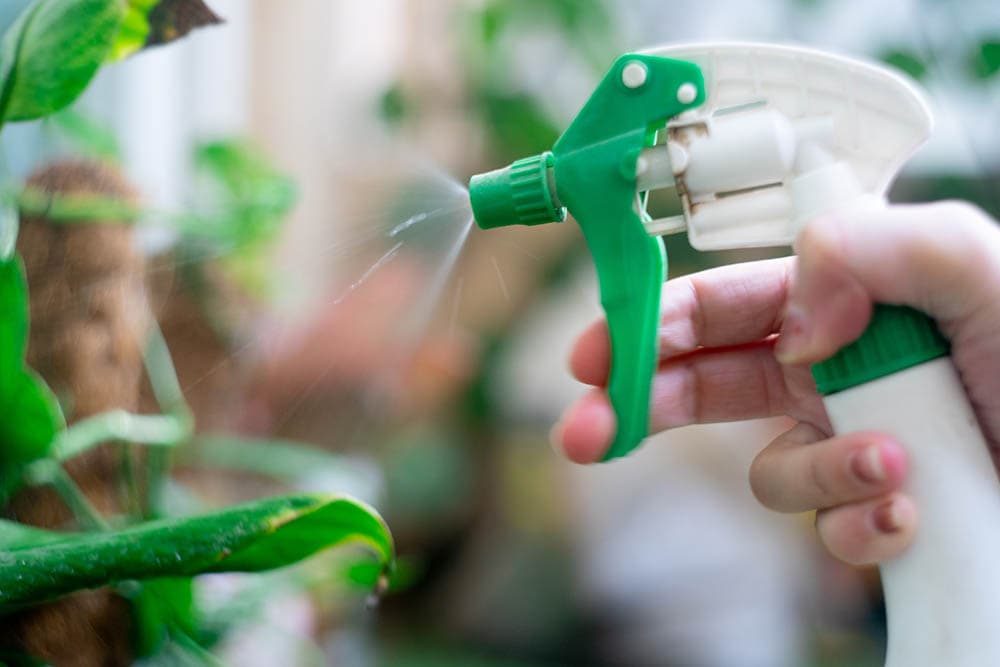 | | |
| --- | --- |
| Effectiveness | High |
| Cost | High |
| Ease of placement | Easy |
There are sprays specifically for keeping birds away from trees. These work by emitting either a smell or taste that the birds don't like.
But while it's an extremely effective way to keep birds away and is easy to apply, it does have a few drawbacks when it comes to cherry trees.
You likely want to save the cherries so you can eat them yourself. That means you'll need to find an option that's safe around food and won't affect the taste of the cherries. Also, while bird repellent spray works great, you need to keep reapplying, especially after rain.
This drives up the cost of the product even if you're not spending much for it each time.
Pros
Effective option
Easy to install
Cons
You have to keep reapplying
You need a food-friendly option
---
8.

Put Out a Windmill
| | |
| --- | --- |
| Effectiveness | Low |
| Cost | High |
| Ease of placement | Easy |
Windmills make great lawn décor, and due to their spinning design, they can also keep birds away. Ways to improve a windmill's effectiveness is to get a shiny one, and if it has a few windchimes on it, even better.
A windmill can be a great addition to your yard, and it's typically easy to install. Its effectiveness comes down to the specific option that you choose, though, and the initial cost for a windmill for your yard is typically a little higher than some other options on this list.
Pros
Easy to install
Great décor piece
Cons
Not the most effective option
High initial cost
Conclusion
If you're tired of having the birds eat all your cherries, try out a few of the options on this list! But you don't need to stick with just one choice. The more options you go with, the more effective it will be.
Also, if you plan on using an option like the birds of prey decoy, consider waiting until the cherries are about to bloom before setting them out. This gives you more time before the birds figure out what's going on and come back for the cherries!
See also:
---
Featured Image Credit: Valmedia, Shutterstock