How To Properly Maintain Your Pool (4 Simple Steps)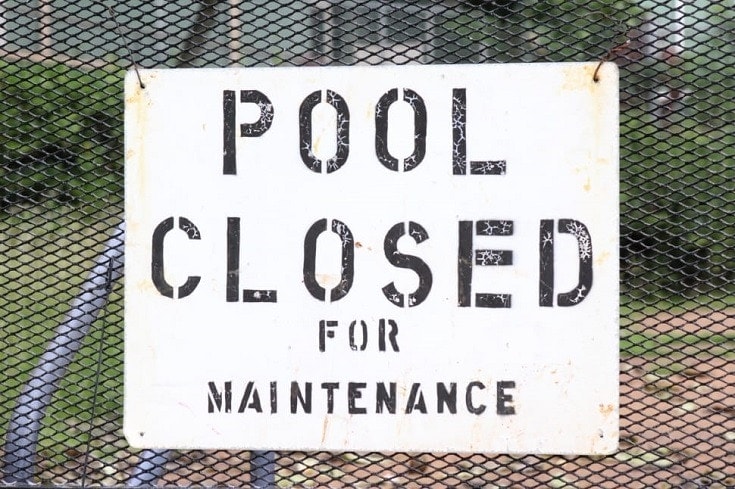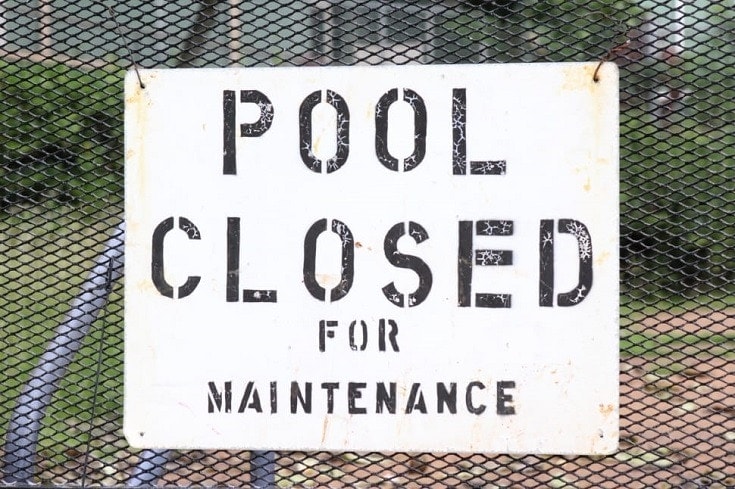 If you are a new pool owner and it feels like the list of chores and maintenance is never-ending, you are in the right spot. Although pool maintenance takes a little getting used to, it is not rocket science. We have broken this entire process down into four simple and easy to follow steps to maintain your pool properly.
The 4 Steps to Maintain Your Pool
1.

Keep up with cleaning
Although it may seem like common sense that your pool needs to be cleaned, there may be some things that you haven't considered.
At least once a week, clean and scrub the sides of your pool and the bottom with a brush. By scrubbing the sides, you will decrease the growth of algae and other harmful bacteria.
Skim the top of your pool as often as you can. This may be a daily occurrence in the months where leaves are falling. Getting bugs and leaves out of the pool before they sink to the bottom and create more of a mess is essential to maintain your pool correctly.
Empty the skimmer basket daily. That skimmer basket is working for you; however, it can't do an outstanding job if it is never emptied.
Clean the area around your pool often. If it means taking a leaf blower or a hose, whatever you need to do to keep things from continually ending up in your pool.
---
2.

Vacuum at least once a week
Vacuuming the pool can either be done manually or automatically, but most of the time, it is a combination of both. Vacuuming the pool should happen once a week or more often if you are using an automatic vacuum. Most pool owners set their automatic vacuums to run every other day or every third day.
Handheld pool vacuums are essential when it comes to a weekly clean. If you are using an automatic pool cleaner, don't get rid of your manually one. Sometimes some spots need the attention of the manual cleaner, and you will want to make sure you have it.
Robotic pool cleaners are both fantastic and expensive. They will allow you to manually vacuum your pool much less often, or not at all. Some robotic cleaners have pool sensing and scanning technology so they can evaluate the pool and clean it accordingly. Some have remote controls and can climb both the walls and the floor of the pool.
Automatic pool cleaners and suction pool cleaners will do a great job of keeping your pool clean as well. These options are run through your current pool pump, so you will have to make sure you get an opportunity that can run with the speed and strength of your existing pump.
Dolphin Nautilus CC Plus Robotic Pool Vacuum Cleaner — Wall Climbing Capability — Top Load...
The Dolphin Nautilus CC Plus robotic pool vacuum cleaner features powerful wall climbing capabilities to scrub the floor and walls of...
Get your pool exceptionally clean with the easy-access, top load fine filter basket. The fine filters remove debris from your pool for...
Cleaning your pool has never been easier. With the Dolphin's plug-and-play system, just plug your robot in, drop it into the pool, and...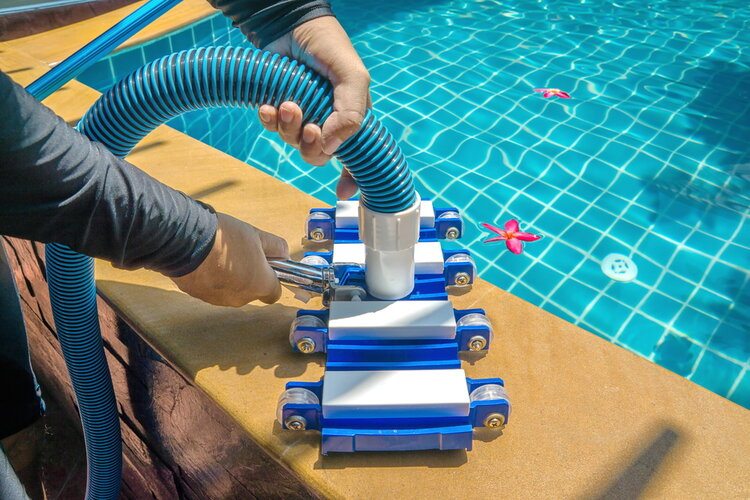 ---
3.

Check the chemicals
There is no way that we can stress this part of pool maintenance enough. Checking your chlorine whenever your water looks like a swamp is not even close to enough. Chlorine should be checked every few days, along with pH and other chemicals.
Alkalinity, hardness, and many other factors are things that people don't think about checking, but over time they will lead to significant issues and can be challenging to fix.
Purchase a simple to read and use pool kit that comes in a nice carrying case. Make checking your pool chemicals part of your weekly routine.
When pool levels are off, you must adjust the chemicals accordingly. Always use about ¾ of the recommended amount when changing the pool chemicals. Sometimes you don't know how your pool will react, and using too much of a chemical can be dangerous and cause secondary issues.
Be careful when storing and using chemicals. Make sure to wear personal protective equipment and store all chemicals out of the reach of pets and children. Chlorine is a common chemical that almost all pool owners use to maintain their pool. That does not make it any less dangerous. Every year, there are numerous pool-related injuries as a result of improper use of pool chemicals. Don't let this be you!
---
4.

Maintain the filters
Regardless of what type of filter you have, you will need to clean and maintain it. In all seriousness, a good pool owner will walk past their equipment every day when the pump and filter are on just to make sure everything seems like it is operating well.
If you have a cartridge filter, you need to rinse out the cartridges every few weeks. They will be dirty because of the work they are doing to keep the pool clean, a simple rinse with the hose will help.
If you have a DE filter, you will need to backwash and clean out the filter monthly as well. With the DE filter, it helps if you can do this every few weeks as opposed to monthly.
If you have a sand filter, you will need to do a backwash and then pour a sand filter cleaner in the skimmer. If you let that cleaner sit overnight, it will work towards getting the pool clean the next day. You can turn your filter back on and repeat this process in about a month.
Most of the time, just backwashing a sand filter is all that is necessary, and it is one of the reasons people love sand filters so much. They are easy to take care of and usually priced in the middle of the market.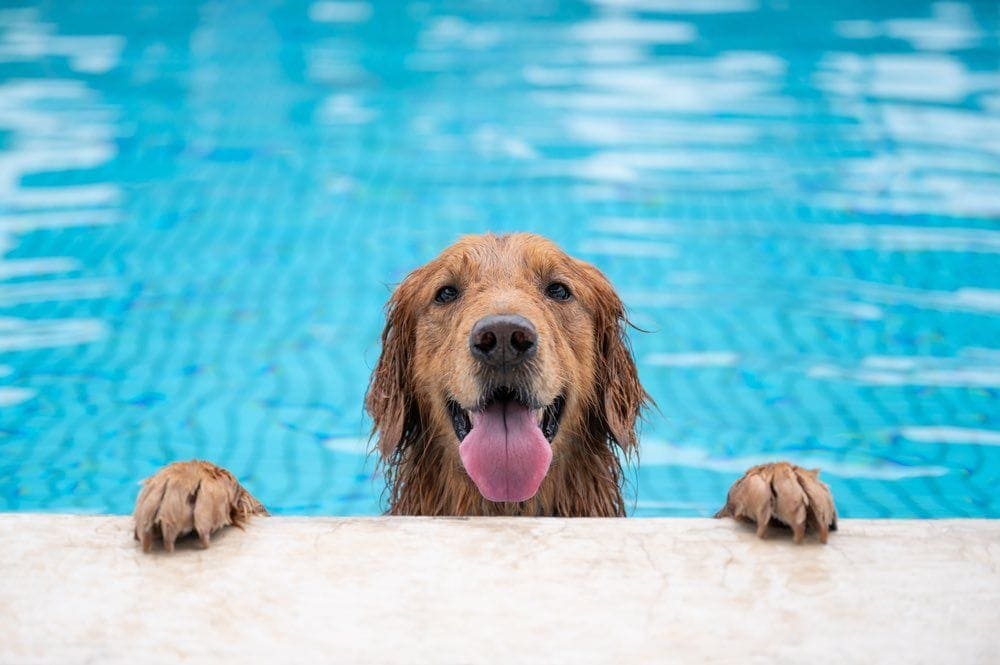 Conclusion
We completely understand that it can feel overwhelming to maintain a pool. The good news is that if you break it down into our four simple steps of cleaning, vacuuming, chemicals, and filters, you will have everything covered and be able to enjoy a great pool season. When you start to skip out on these steps is where you see issues with algae, cloudy water etc. The best possible advice that we can give to a pool owner is to stay aware. The more informed you are of your pool and the condition it is in, the better chance you have at keeping it in great shape.
---
Featured Image Credit: Peakpx