How Wide Should a Driveway Be for Two Cars in 2023?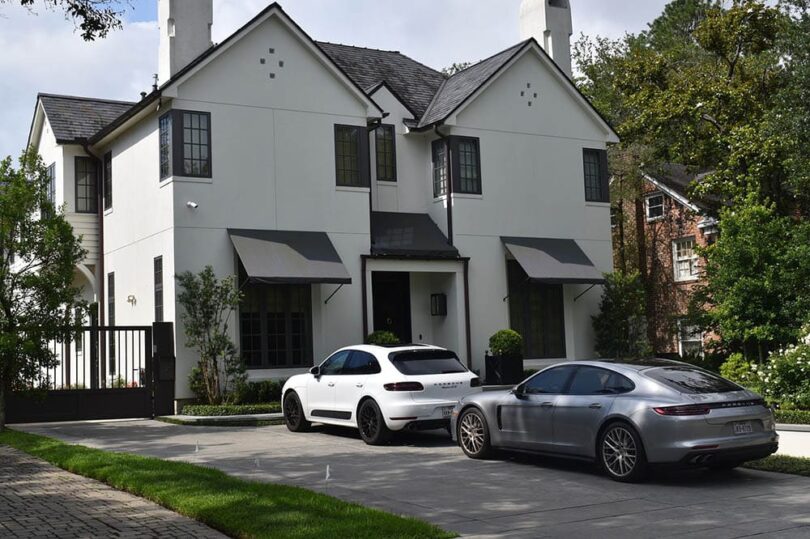 Before installing a driveway, you'll need to consider the width, style, and the types of vehicles you will park on the driveway. For those who only own cars, a one-way driveway is usually sufficient. For people who own RVs, tractor-trailers, or larger vehicles, a two-way driveway is typically the bare minimum.
Your driveway width and installation requirements should be specific to your intended application.
A 20-foot wide driveway is adequate for two automobiles to pass, but it is insufficient for parking side by side and opening doors. If you need to park two cars, consider increasing the width of the driveway up to 24 feet.
Choosing the Right Driveway Width
When determining the width of your driveway, keep in mind that it must adhere to state or local standards. A skilled professional can assist you in determining the appropriate dimensions for the parking space. You can use these guidelines to obtain a broad sense of your new driveway size.
Check the area surrounding the driveway: When opening your car door, check to see whether it makes contact with a closed structure or wall.
The number of vehicles you own: Consider the number of cars parked around your house as well as how many cars you may own in the future—you may have little children at home right now, but they may have their own car in 5 or 10 years. Plan your driveway to endure at least a decade so that it can adapt to your changing lifestyle.
Traffic: Look at the traffic patterns on the street in front of your home before deciding how wide your driveway should be. If you reside on a private street, you can securely drive out of your driveway. But, if you reside near a major road, you may want to consider implementing a turning area.
Consult a professional: You'll have to observe specific laws while reconstructing your driveway. A professional will assess your lifestyle requirements and assist you in adhering to local regulations.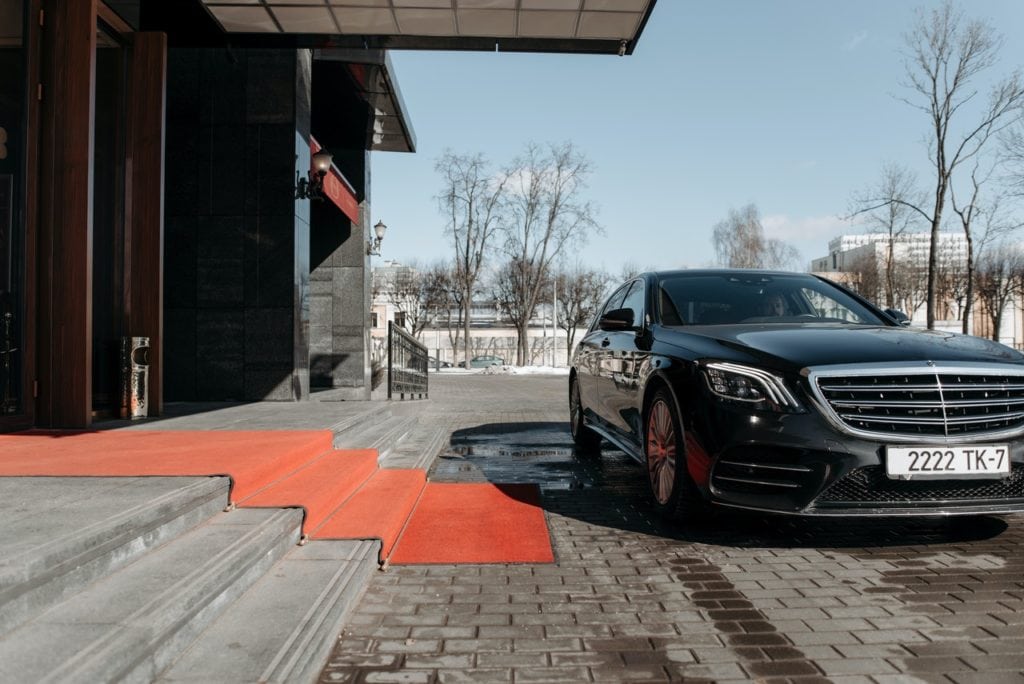 What Is the Average Size of a Driveway?
Experts advise a 10–12-foot-wide driveway for most houses. The standard driveway width is around 10 feet for SUVs or traditional pickup trucks.
If you have no other option, opt for a driveway width of 8 to 9 feet. Always think about how you'll use the driveway and the long-term value of the installation. Driving over the edges of driveways, which causes asphalt to deteriorate and break, can be avoided by making them a few inches wider.
Single-Car Driveway Width
The minimum driveway width for large vehicles, such as a work truck, RV, or camper, should be 12 feet. To avoid driving and parking on the driveway's edges, you'll need enough room on both sides of your vehicles. Parking on the borders of your asphalt driveway can cause cracking and damage, so try to avoid it.
You should be able to open car doors without hitting any barriers or landscaping objects as a general rule. You should be able to step out of your car onto the pavement, rather than your grass. Furthermore, if your driveway has walls or fences on either side, there should be enough space to open doors without damaging them.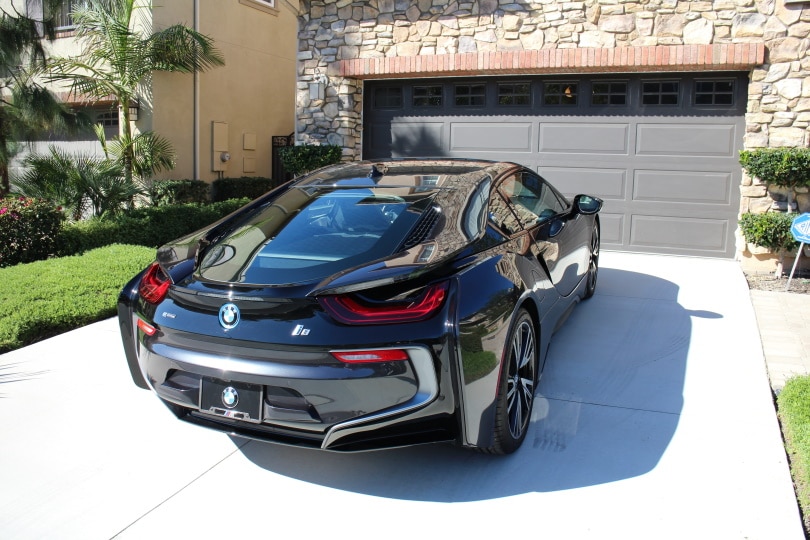 Double-Car Driveway Width
The width of a driveway for two cars will vary between 20 and 24 feet. If two cars are parked next to each other, 20 feet is enough room for them to pass each other, but it may not be enough for them to open their doors.
What Is a Car's Average Width?
The car's width varies based on the manufacturer, year, and model. You may find out the width of your car by looking up its specifications on the manufacturer's website, but here are some guidelines:
Sedan: Up to 6.25 feet wide.
Van: A basic minivan is usually 5 to 6 feet wide.
SUV: Typically around 6 to 6.5 feet.
Pickup truck: 6.5 to 7 feet wide.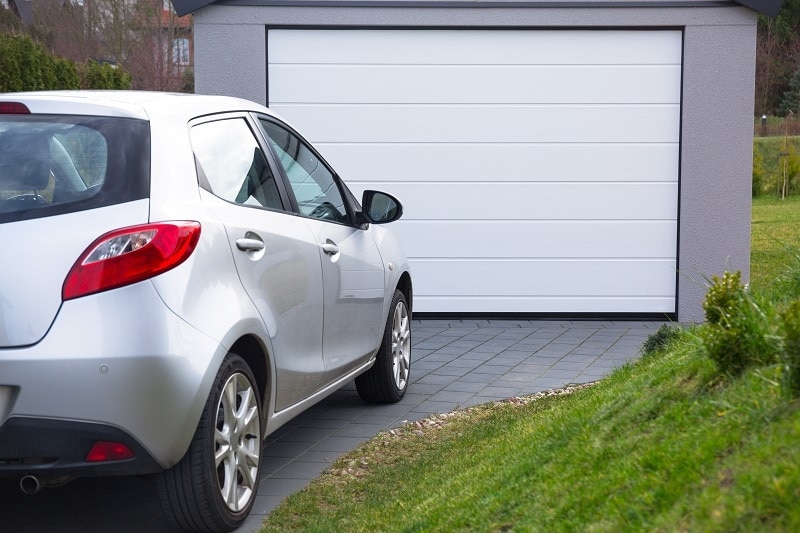 What Is The Ideal Width of a Parking Space?
Again, the utility of your parking area is crucial in determining the proportions. How many vehicles are you planning to park?
If you are running a business, the first impression your consumers will get of your company is the parking space. Strict requirements govern the widths of parking spots in commercial parking lots. Although most basic parking spaces are 8.5 to 9 feet wide, accessible zones for drivers and commuters with disabilities must be included.
For your home, a driveway that is 10-feet wide by 22-feet long for each vehicle is recommended. As a result, if you desire a side-by-side parking lot, a width of 20 to 24 feet is suitable. On the other hand, larger dimensions are helpful for larger vehicles.
You have to ensure your parking and driveway space is well-protected. The more space you allow for driving, the less damage your asphalt will sustain.
Final Thoughts
Paving a driveway with a width of up to 24 feet is the best option if you know you'll be parking two cars in your driveway. Consider how many cars you will park and any potential "traffic patterns" your new driveway will face on a daily basis.
There are a lot of things to think about. Contacting trustworthy driveway builders who can assist you in planning your perfect driveway is a good place to start.
---
Featured Image Credit: ArtisticOperations, Pixabay