Infiniti vs. Mercedes: Difference Explained (2023)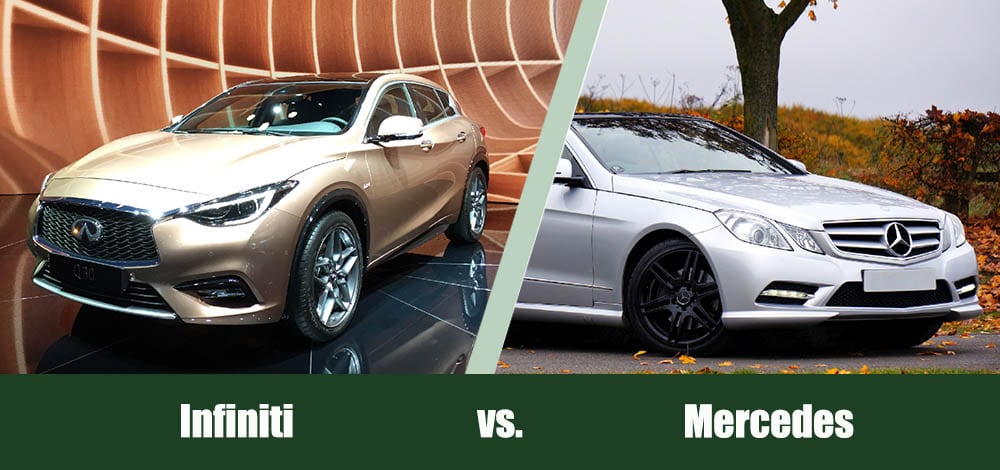 Infiniti and Mercedes are among the best luxury vehicles you can get. Each prioritizes comfort and performance while manufacturing gorgeous-looking cars that are fun to drive. Both companies began overseas with histories that couldn't be more different. Whereas Infiniti is the new kid on the block, Mercedes's claim to fame is the first vehicle powered by a stationary gasoline engine.
Luxury vehicles represent a mere 4.5% of this market.1 However, this segment generates about $7.7 billion in annual revenue, making it the top one worldwide. BMW holds the largest share among the manufacturers, far outpacing Infiniti and Mercedes. Nevertheless, both companies have a loyal following with consumers.
Click to Skip Ahead:

A Quick Comparison
| | | |
| --- | --- | --- |
| Brand name | Infiniti | Mercedes |
| Established | 1989 | 1926 |
| Headquarters | Nishi-ku, Yokohama, Japan | Stuttgart, Germany |
| Product lines | Luxury and performance vehicles | Cars and light commercial vehicles |
| Parent company/ major Subsidiaries | Subsidiary of Nissan | Mercedes-AMG, Mercedes-Maybach |

Brief History of Infiniti
Infiniti's parent company, Nissan Motor Corporation, traces its origins as the first use of this manufacturer's name to 1933. It followed fast on the heels of early automobile development by others, such as Mercedes and Ford. Infiniti is a subsidiary of Nissan, with luxury vehicles in its exclusive segment. It began as an offshoot in 1989 to compete with other brands, such as Honda's Acura and Toyota's Lexus.
Its initial offerings were the mid-size luxury vehicle the M30 and full-size Q45. The latter served as a direct competitor for similar cars sold by Cadillac and BMW. Infiniti's marketing focused on a different segment than other luxury brands so that it could carve out its own niche. Instead of being flashy, it captured elegance. It also branched out, dipping its toes in the sports utility vehicle (SUV) market.
However, Infiniti's association with the economy models of its parent company hampered its rise with consumers looking for luxury vehicles. It turned to compete directly with the segment's top dog, BMW. The manufacturer turned its attention to performance and, subsequently, hybrid and electric vehicles in keeping with its initial branding. The company pledged to go all-electric by 2030.2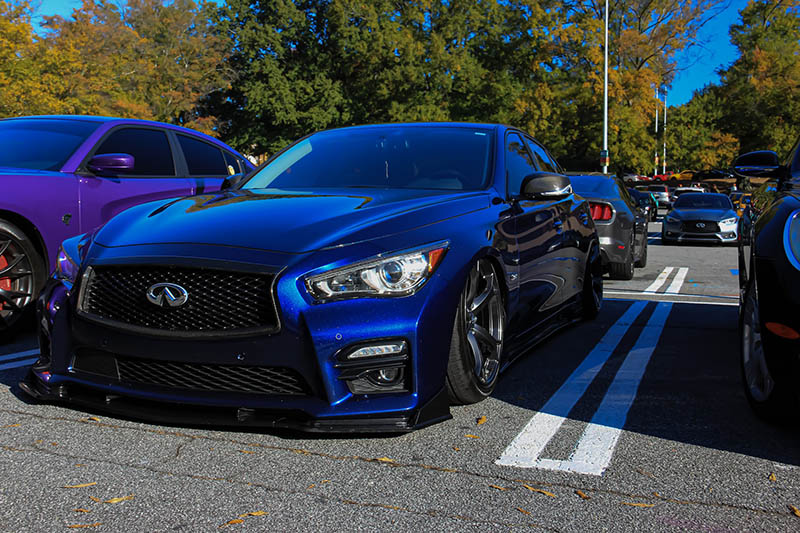 Brief History of Mercedes
Mercedes' history begins with Carl Benz in 1879 with his invention of what experts have called the first automobile. He filed for a patent in 1886, setting the stage for the industry to grow and develop. Benz was instrumental in innovations that propelled the manufacturing of "vehicles powered by gas engines" forward. The company became the first to make production cars in 1894.
Benz benefitted from the investment of automobile entrepreneurs like Emil Jellinek and the expertise of engineers such as Gottlieb Daimler. Many small companies dabbled in the automotive industry. Mergers like Mercedes-Benz paved the way for rapid development and innovation. Owning a Mercedes became equated with wealth and luxury. Like Henry Ford, the manufacturer also supported the military during World War II.
The internal combustion engine is only one of many milestones the manufacturer has achieved. It has also made significant strides in vehicle safety, such as anti-lock braking systems (ABS) and airbags. However, it hasn't forgotten its performance and racing roots and continues to launch new technologies that keep it at the top of its class. Interestingly, the company has several historical sites, including Carl Benz's workshop.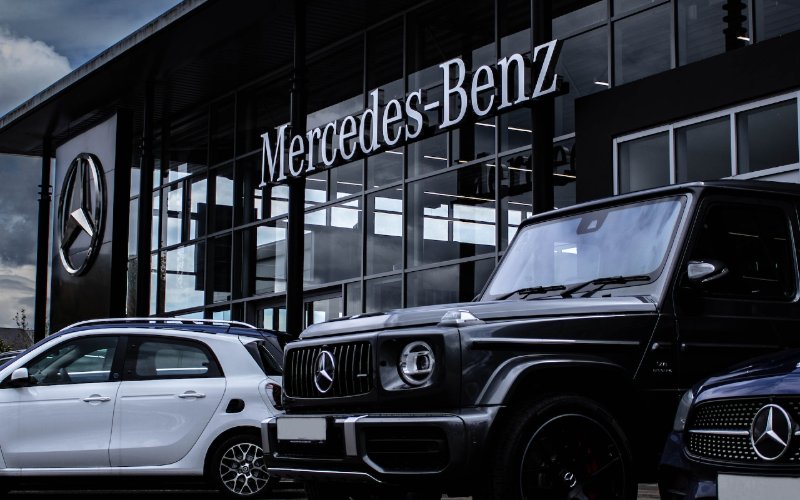 Infiniti Manufacturing
Infiniti began to expand its worldwide reach and manufacturing operations in the late 1990s to the Middle East, Taiwan, and South Korea in 2005. Prospects looked promising until lagging sales, politics, and a shaky global economy forced changes in the company's infrastructure. It pulled out of Western Europe in early 2020. It was soon followed by, ironically, South Korea, New Zealand, and South Africa.
Infiniti has since pared down its manufacturing to 15 countries, sticking to its primary markets in North America, China, and the Middle East. Its main production areas are Japan, Mexico, and the United States (Tennessee).
Mercedes Manufacturing
Mercedes is a global product and, thus, has a worldwide presence. Its primary production is in Germany. However, it also has factories in 31 countries, with some focusing on specific models or parts. The bulk of the workforce is in Germany, with eight factories employing 19,000 employees. The site in Tuscaloosa, Alabama, marks the first manufacturing venture in the United States and outside its headquarters.

Infiniti Product Line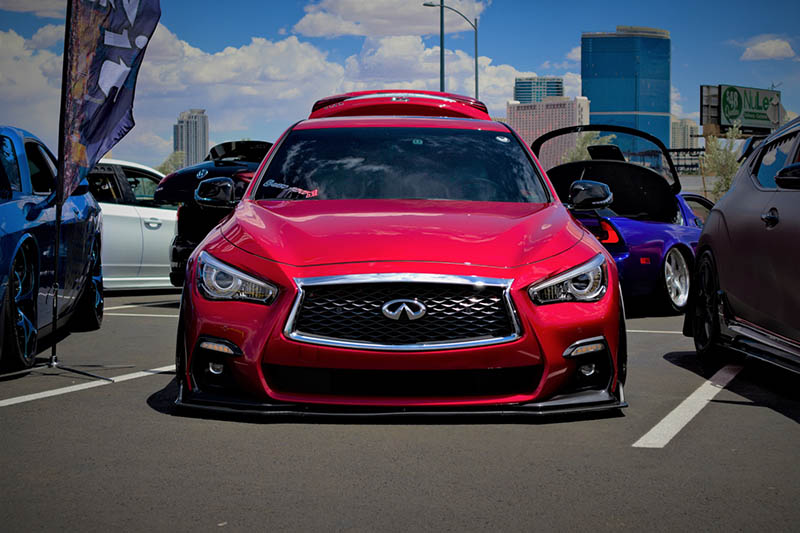 Infiniti produces six vehicles. The two cars hit the market in 2013. The Q50 is a compact executive model, while the Q60 is a sleek sports luxury coupe. Its SUVs are all luxury crossover vehicles of varying sizes. The QX50 is the company's most fuel-efficient at 26 combined miles per gallon. The QX55 is a compact model and a revamped Infiniti EX introduced in 2021.
The QX60 is a mid-size crossover recently updated for the 2022 model year. Finally, the QX80 is the oldest model in the manufacturer's current fleet, entering the stage in 2004. Its full-size SUV is packed with goodies. It's worth noting the MSRPs for all the SUVs and cars are well under the average luxury vehicle price of $77,000.
Mercedes Product Line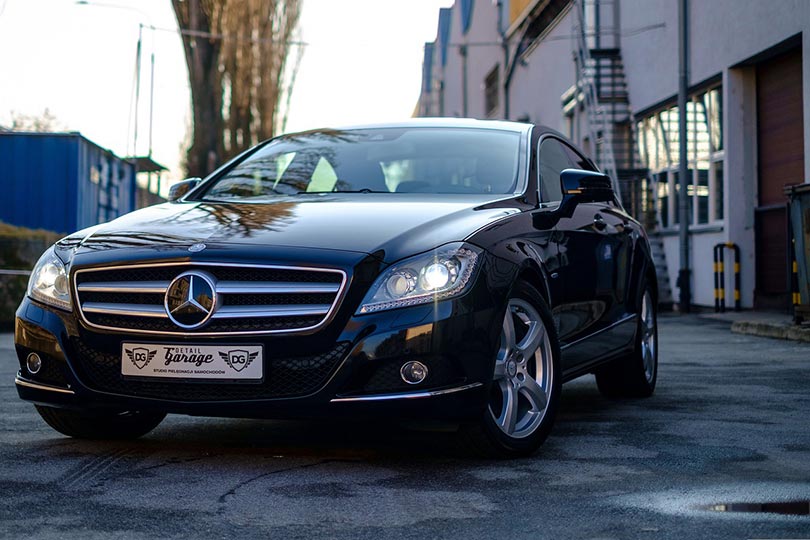 Mercedes has something for just about any buyer, whether for a consumer or business. Its offerings include sedans, wagons, coupes, SUVs, roadsters, minivans, and vans. It also produces commercial coaches, buses, and trucks. Its A-Class car is its most fuel-efficient and affordable. The manufacturer makes models in all price points, including several in the six-figure range.
Unlike Infiniti, which has scaled back its operations, Mercedes is expanding them. It makes different versions of the same model to bring something to all potential niche markets. The company sold 2,330,169 vehicles in 2021, with sales in almost every country. While it prioritizes luxury and performance, Mercedes also has invested in electric vehicles and continues to innovate.

Infiniti vs. Mercedes: Price
As we mentioned earlier, Infiniti defines the term luxury vehicle as being the less expensive of the two manufacturers. On the other hand, Mercedes takes it to the limit, redefining opulence and comfort in its unique style.
---
Infiniti
Budget buys include the Infiniti Q50 and the Infiniti QX50 SUV.  Its most expensive model is the Infiniti QX80 SUV.
---
Mercedes
Budget buys include the Mercedes-Benz Class-A car and the Mercedes-Benz Metris van. The MSRPs for both are under $40,000. On the other end of the spectrum are the Mercedes-Benz AMG S 63, Mercedes-Benz Mayback S-580, and the Mercedes-Benz AMG SL 63.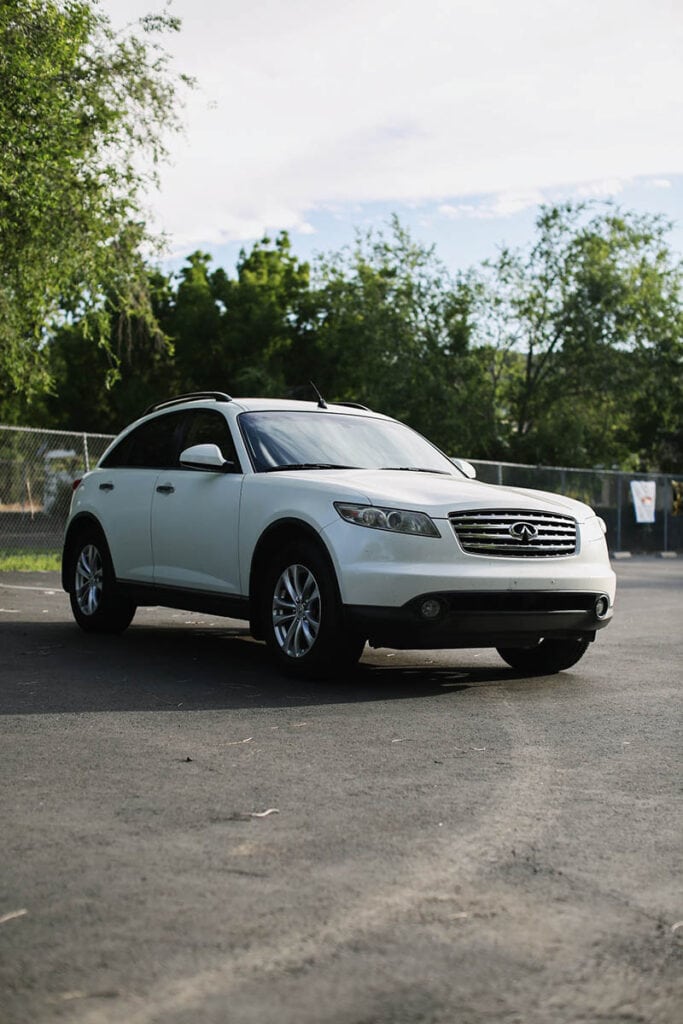 Infiniti vs. Mercedes: Warranty
---
Infiniti
Infiniti's warranty includes basic coverage for 4 years or 60,000 miles. The powertrain is covered for 6 years or 70,000 miles. Both are limited by terms and conditions.
---
Mercedes
Mercedes' warranty has several parts. Basic coverage is 4 years or 50,000 miles. The battery for a hybrid or electric vehicle is 6 years or 62,000 miles. It provides additional protection for emission performance and control. Several caveats also exist.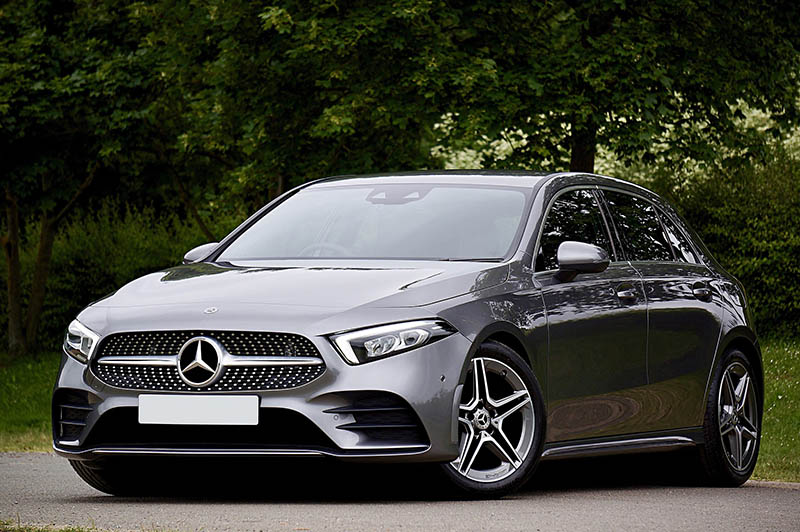 Infiniti vs. Mercedes: Customer Service
Inevitably, someone has an issue with a vehicle, which is why lemon laws exist. Often, complaints are the result of misunderstanding the warranty's terms. After all, these documents are not meant to be light reading but legal protection instead.
---
Infiniti
A numeric scale provides an excellent way to gauge consumer satisfaction while providing a means for comparison. Infiniti rates third on this spec with a rating of 82 out of 100. BMW ranks 14th with 77.
---
Mercedes
Mercedes came in at 10th on this same 100-point scale with a rating of 79. It's worth noting that Infiniti and Mercedes were among the highest of the luxury brands.

Head-to-Head: Infiniti Q50 vs. Mercedes-Benz A-Class
The Infiniti Q50 is the manufacturer's "budget" offering. It is a rear-wheel drive vehicle with 23 combined miles per gallon. It is a V-6, although it doesn't have the luxury-car maneuverability we'd expect. The Mercedes-Benz A-Class is front-wheel drive with better combined miles per gallon of 28. It stands tall when it comes to comfort and styling.
Our Verdict: Mercedes-Benz A-Class
Head-to-Head: Infiniti QX80 vs. Mercedes-Benz AMG GLE 53
The Infiniti QX80 is a beast with its 400-horsepower, V-8 engine. It's built for comfort with the self-leveling rear suspension that gives it a smooth and quiet ride. The Mercedes-Benz AMG GLE 53 is fast and responsive, providing a comfortable driving experience. It also has all-wheel drive for safety.
Our Verdict: Infiniti QX80
Overall Brand Reputation
Comparing Infiniti and Mercedes smacks of a David-and-Goliath match. However, this one has a different ending, which isn't surprising given the background of both manufacturers.
---
Performance
Edge: Mercedes
Mercedes set the bar right from the start. It also continues to be a leader in the industry. The size of its operation allows it to invest heavily in technology and innovation. It shows in its product line.
---
Price
Edge: Mercedes
While we were tempted to go with Infiniti because of its more affordable prices, we also thought it was limiting. If you want over-the-top luxury, you'll get it with Mercedes. You can even benefit from its engineering and design of entry-level vehicles.
---
Durability
Edge: Mercedes
It said a lot to us that Mercedes is still around after all these years. This manufacturer continues to show that it's a leader by producing quality vehicles.
---
Design
Edge: Mercedes
Mercedes has always had a love affair with racing. It shows in the design of some of their top-line rides, including the Mercedes-Benz AMG GT and Mercedes-Benz AMG SL 63. Who wouldn't want to be seen driving one of them?

Conclusion
Infiniti and Mercedes couldn't be more different on so many scores. As the newcomer, the former filled a niche and succeeded in nurturing this market. However, it seemed to lose its way until it concentrated its operations and embraced its mission.
The automobile industry owes a lot to Mercedes right from the start, with the first automobile to set the course. The company has stayed true to its roots, which is admirable considering all the challenges it faced. We can forgive its alphabet soup of models and appreciate its vehicles for the reliable, good-looking rides they are.
Related Reads: