10 Most Dangerous Cities in Arkansas (2022 Update)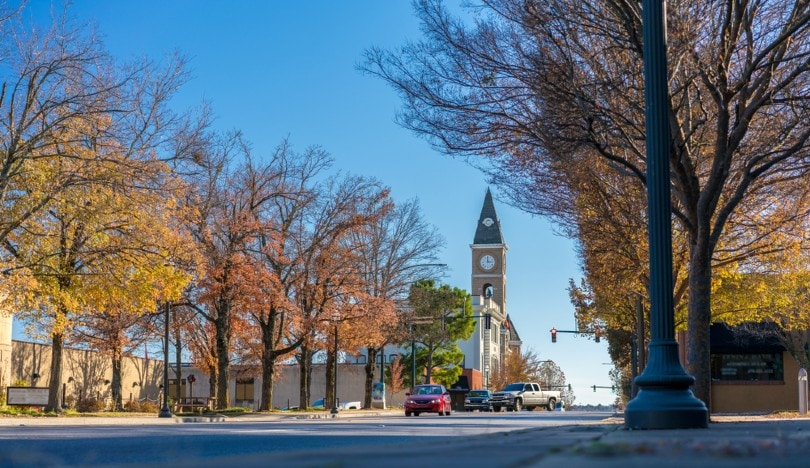 Note: This article's statistics come from third-party sources and do not represent the opinions of this website.
Based on the state's crime rate, Arkansas tends to be more dangerous than other states in the region and the nation as a whole. The violent crime rate was at 5.8 per 1,000 people in the state, while the national average was 3.66 per 1,000 people.1 Based on this information, Arkansas has an average that is almost twice as dangerous as the entire country.
Property crime rates don't look much better. Theft is quite high in the area. However, for one reason or another, package theft was surprisingly high considering the crime rate.
While there are some safe spots in Arkansas, there are also some very unsafe spots. Below, we'll take a look at the 10 most dangerous cities in Arkansas.

The 10 Most Dangerous Cities in Arkansas: A Quick Look
1.

Osceola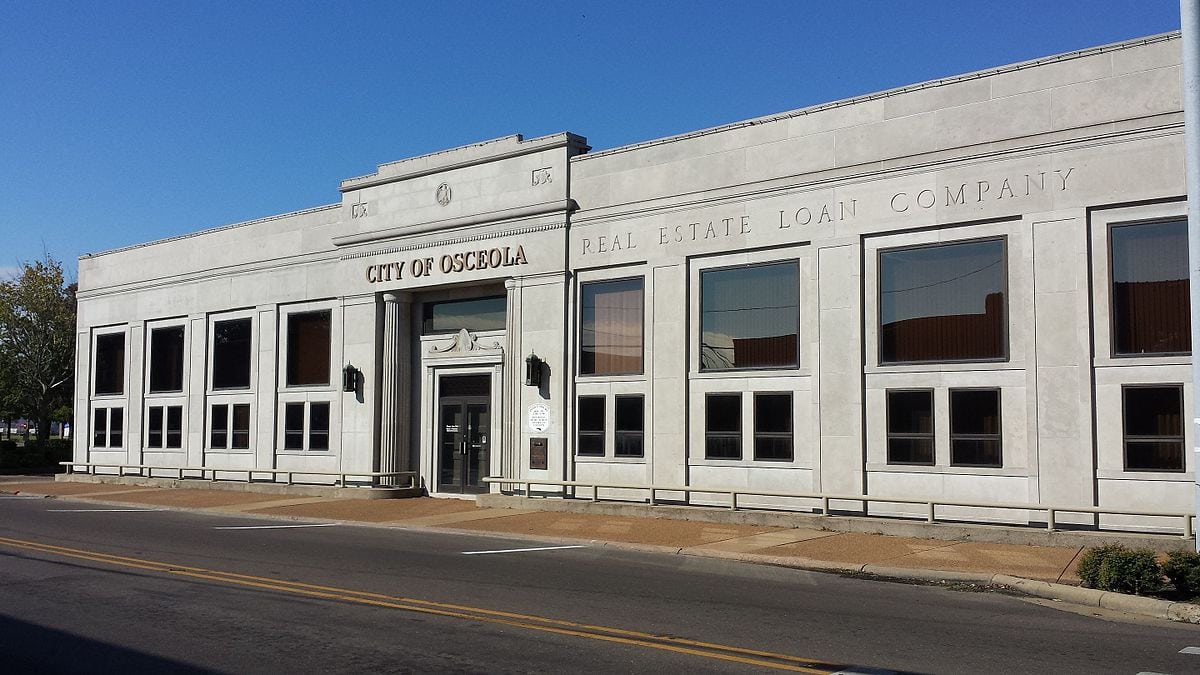 | | |
| --- | --- |
| Violent Crime Rate: | 25.9 |
| Property Crime Rate: | 47.5 |
| Population: | 6,650 |
Osceola is a rather small community that has just over 6,000 people. However, the crime rate is extremely high. This small community has much more crime than you would expect, which is exactly why it is named the most dangerous city in Arkansas. In fact, this is one of the more dangerous cities in the whole country. (Best Life)
All violent crimes seem to be high in this community. In fact, there were 60 murders reported last year, while the national average is only 6. (Niche)
---
2.

Helena-West Helena
| | |
| --- | --- |
| Violent Crime Rate: | 18.4 |
| Property Crime Rate: | 56.7 |
| Population: | 10,190 |
While this small town is number two on this list, it is much safer than Osceola. The crime rate is quite a few points lower, which represents a significant drop in crime. However, while this town has little crime, it is often reported as being very poor in other areas.
For instance, the poverty rate is at 42.5%, which is almost half of the population (Welfare Info). The public schools tend to be rated very poorly as well, likely due to the low funding available in the area. There are not many jobs, according to most reports.
Overall, this just isn't a good community for families, even if the crime rate is much lower than Osceola.
---
3.

West Memphis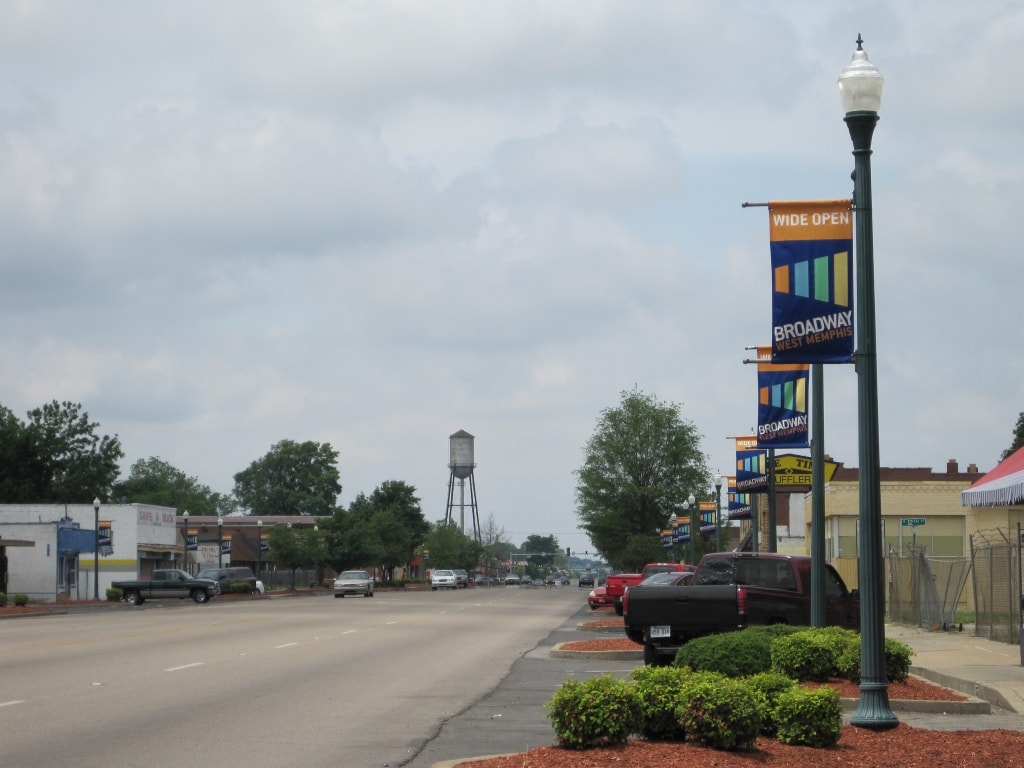 | | |
| --- | --- |
| Violent Crime Rate: | 19.8 |
| Property Crime Rate: | 50.1 |
| Population: | 24,440 |
Continuing with our downward trend, West Memphis has a much lower crime rate than the previous two cities that we mentioned. However, it is still higher than most cities in the area. The schools and housing situation are rated much higher than most high-crime communities, which may be enough to convince some people to move there.
This community is considered a suburb of Memphis, which is likely why the crime rate is so high. Memphis is one of the most dangerous communities in the USA, so it only makes sense that its suburbs would be quite dangerous as well.
---
4.

Little Rock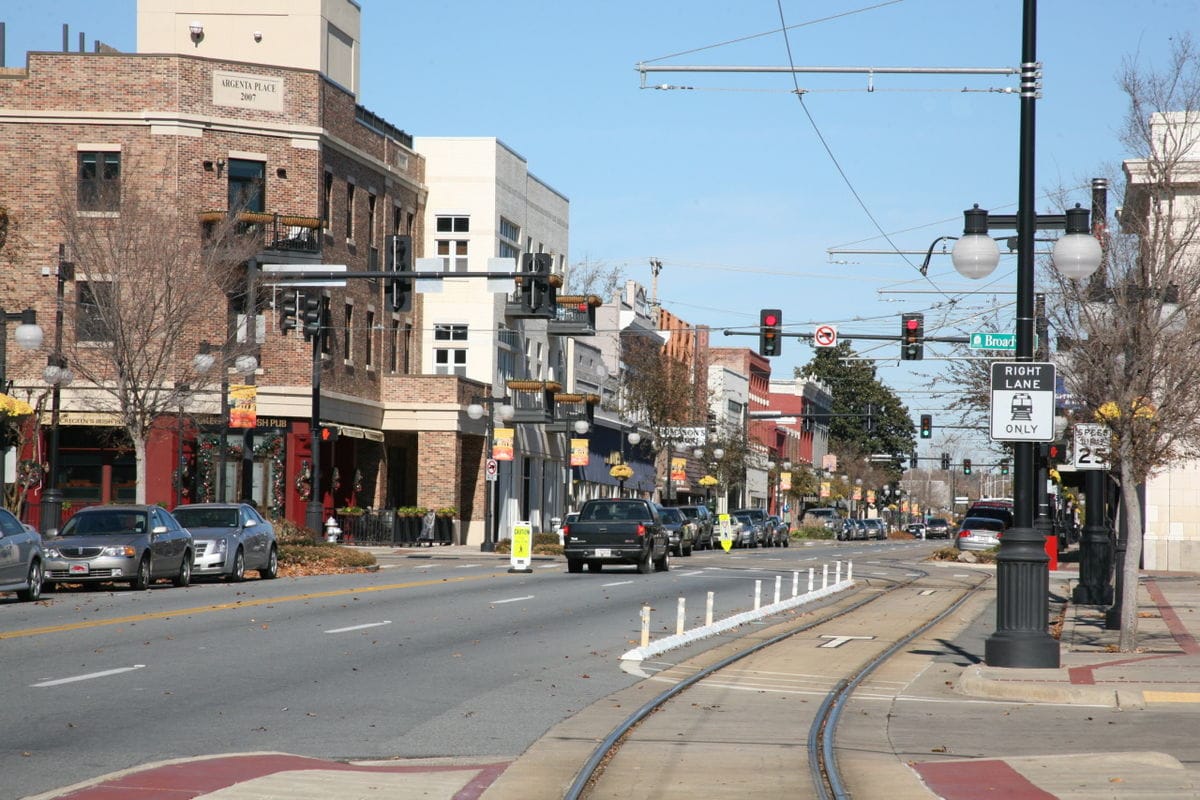 | | |
| --- | --- |
| Violent Crime Rate: | 15.2 |
| Property Crime Rate: | 61.2 |
| Population: | 198,380 |
Little Rock is a large city in Arkansas, unsurprising as it is the state capital. Therefore, the crime rate is quite high, as you might expect. Most cities have higher crime rates, so this isn't really all that surprising.
While the crime rate is quite high, most residents seem to be happy with pretty much everything else in this city. The schools usually get pretty good ratings, and the city is quite diverse. It may not be safe, but you will benefit from everything else that the city has to offer.
---
5.

El Dorado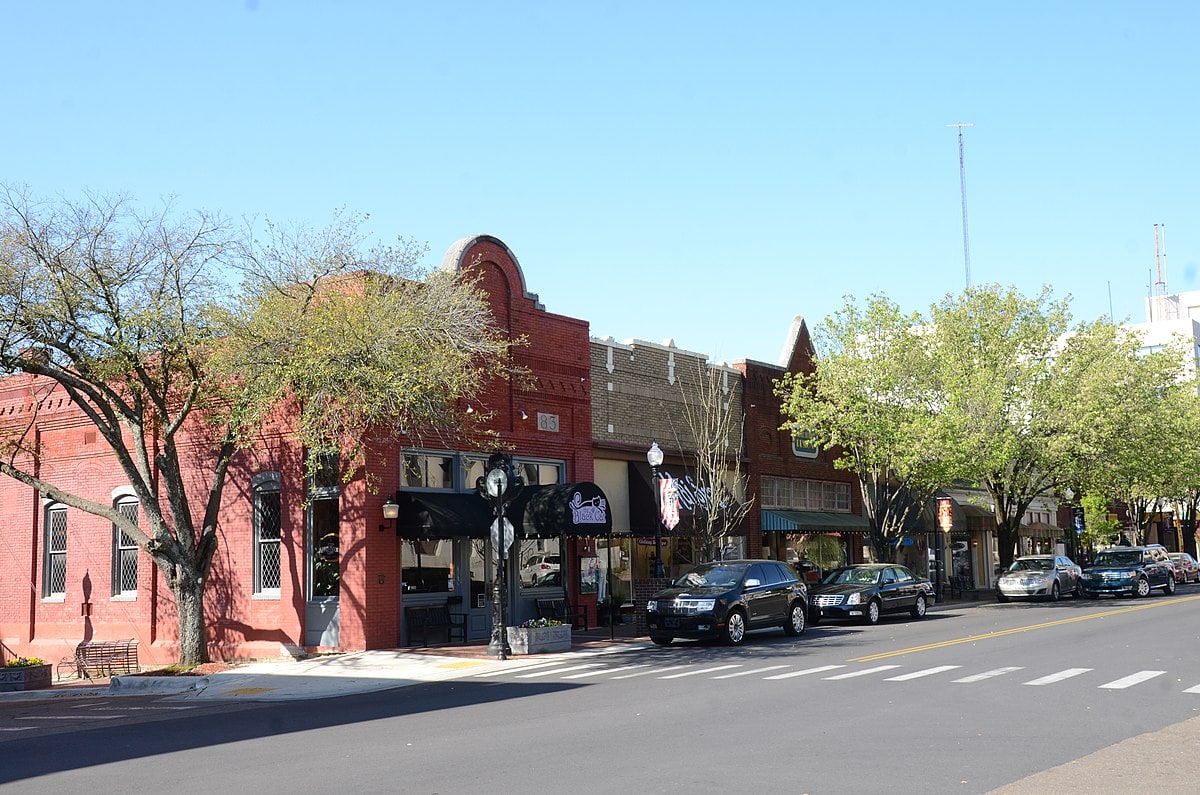 | | |
| --- | --- |
| Violent Crime Rate: | 13.4 |
| Property Crime Rate: | 55.9 |
| Population: | 17,820 |
This is a somewhat larger town that is known or has a slightly higher crime rate than you might expect. Violent and property crimes are quite high in the area. Murders, assaults, and robberies are all common in this area.
With that said, this area is known for having above-average schools and decent housing. It is a good place for families if you ignore the poor crime rate.
Most residents seem to like this area, as we didn't find many negative reviews or news articles. The town seems to draw many artists and musicians to the area, so it seems to be best for free-spirited individuals. They also have a large MusicFest that draws many people each year.
---
6.

Hot Springs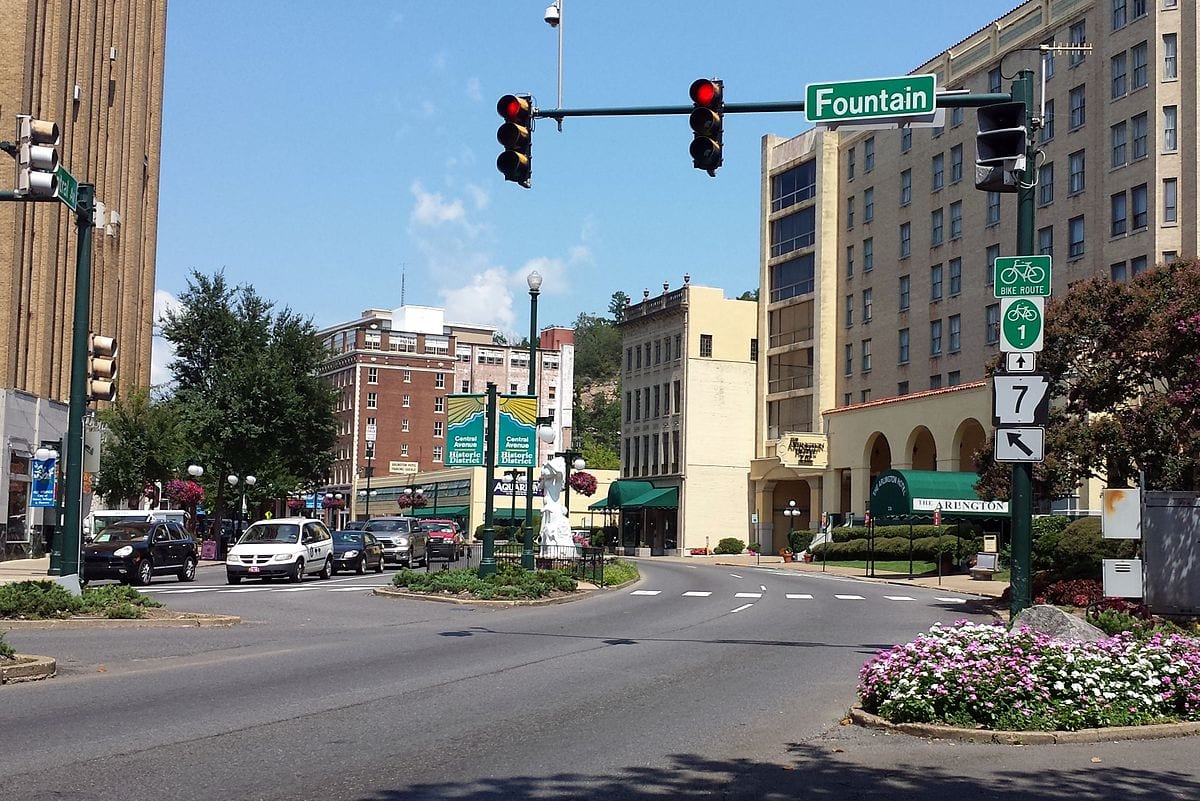 | | |
| --- | --- |
| Violent Crime Rate: | 6.5 |
| Property Crime Rate: | 71.8 |
| Population: | 37,260 |
While the violent crime rate in this area is decently high, the property crime rate is the highest in the state. Therefore, while it may not be technically as dangerous as some places, we decided to include it on this list simply due to the extremely high property crime rate. You're very likely to be involved in a theft or similar crime if you live in this area.
Still, due to the high crime rate, it is rated as among the most dangerous cities in the United States. (24/7 Wall St.)
---
7.

Fordyce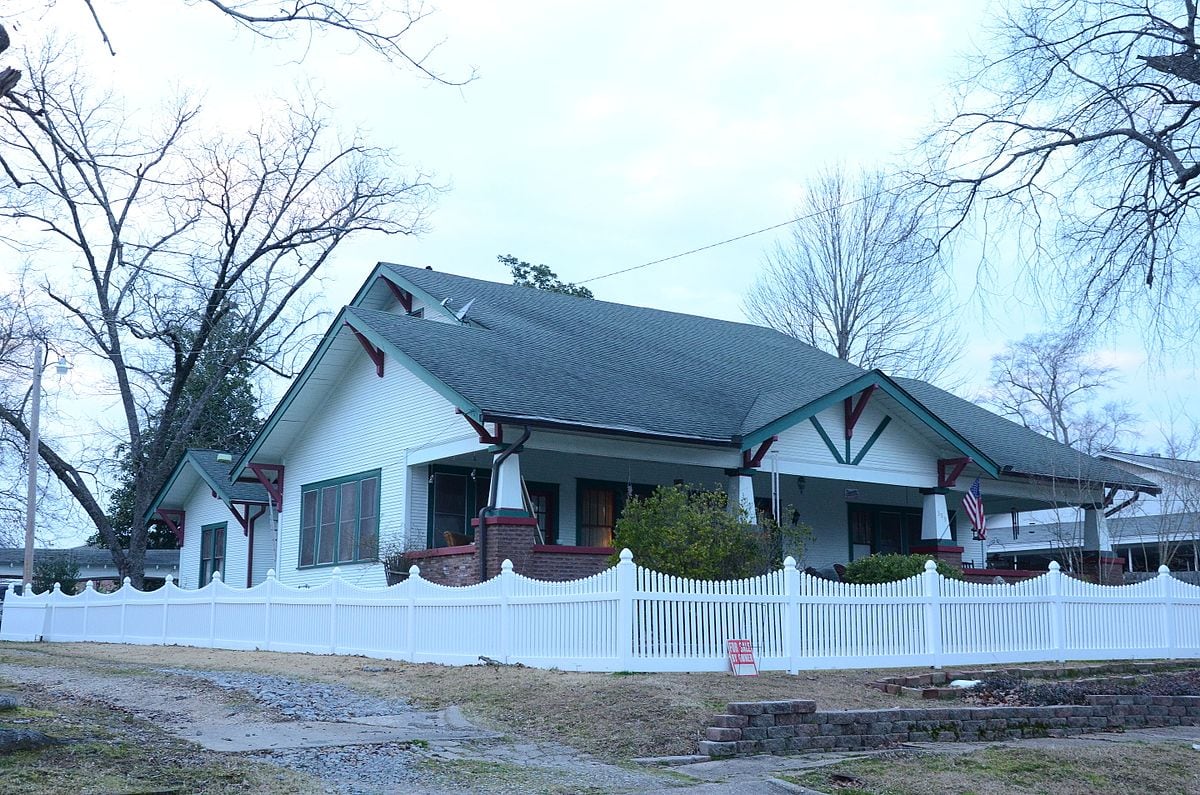 | | |
| --- | --- |
| Violent Crime Rate: | 11.2 |
| Property Crime Rate: | 56.9 |
| Population: | 3,750 |
Out of all the towns in Arkansas, Fordyce is one of the smallest, with only 3,750 people. In a town that small, you pretty much know everyone. However, that doesn't seem to help keep the violent crime rate or the property crime rate low in this community.
For the most part, this appears to be a retirement community. The home value is rather low and extremely affordable, which is one reason that retirees tend to flock to the area.
For families, the logging industry is the main employer and provides a very low income, which may be why crime rates are so high. There also isn't much here at all, though that can be expected based on the population.
---
8.

Fort Smith
| | |
| --- | --- |
| Violent Crime Rate: | 9.8 |
| Property Crime Rate: | 58.2 |
| Population: | 88,040 |
This small community is well known for its good schools and decent family life. However, their crime rate is surprisingly high, especially considering that it often has rave reviews. Due to the slightly higher population, some more crime is expected. However, this community has far more crime than you might expect.
Much of this town seems to be behind the times, and the schools aren't really that great. Diversity seems to be pretty low overall, and there are not many amenities. Therefore, while it may be a great option for some families, others find life a bit slower than they'd like.
---
9.

Newport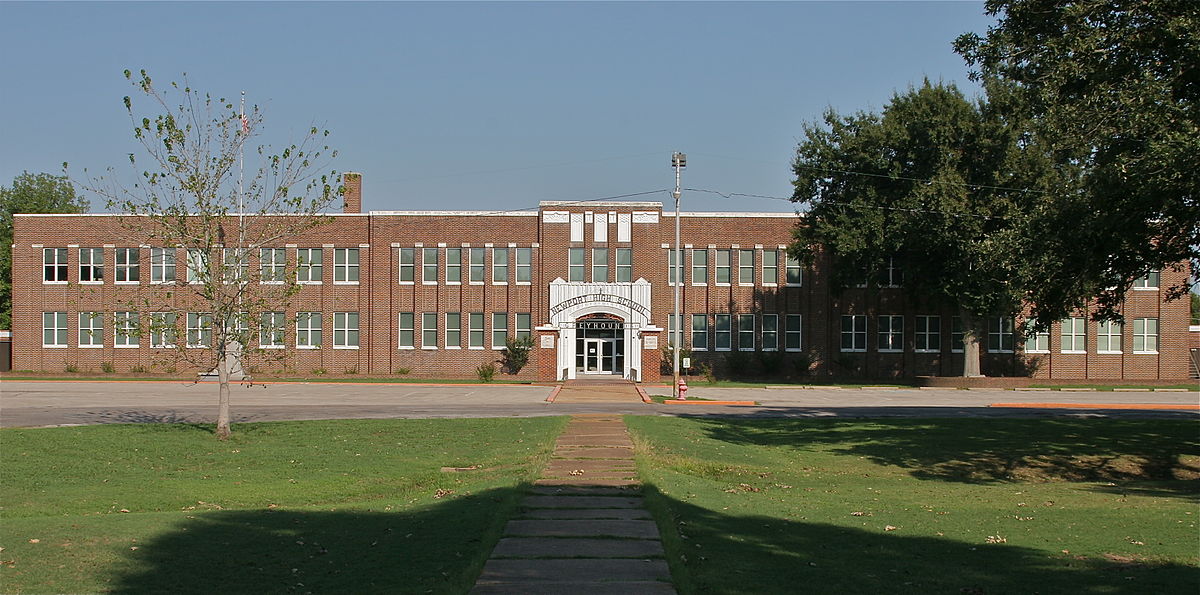 | | |
| --- | --- |
| Violent Crime Rate: | 12.3 |
| Property Crime Rate: | 49.3 |
| Population: | 7,490 |
Compared to other towns on this list, Newport is relatively small. It is a rural area that does not have much going on in the least. It is easily described as "rural." There isn't much here due to the lower population. The most you're going to find is a few fast-food places. Drug use seems to be high in the area, which may contribute to the higher crime rate as well.
The schools are also considered fairly poor.
---
10.

Jacksonville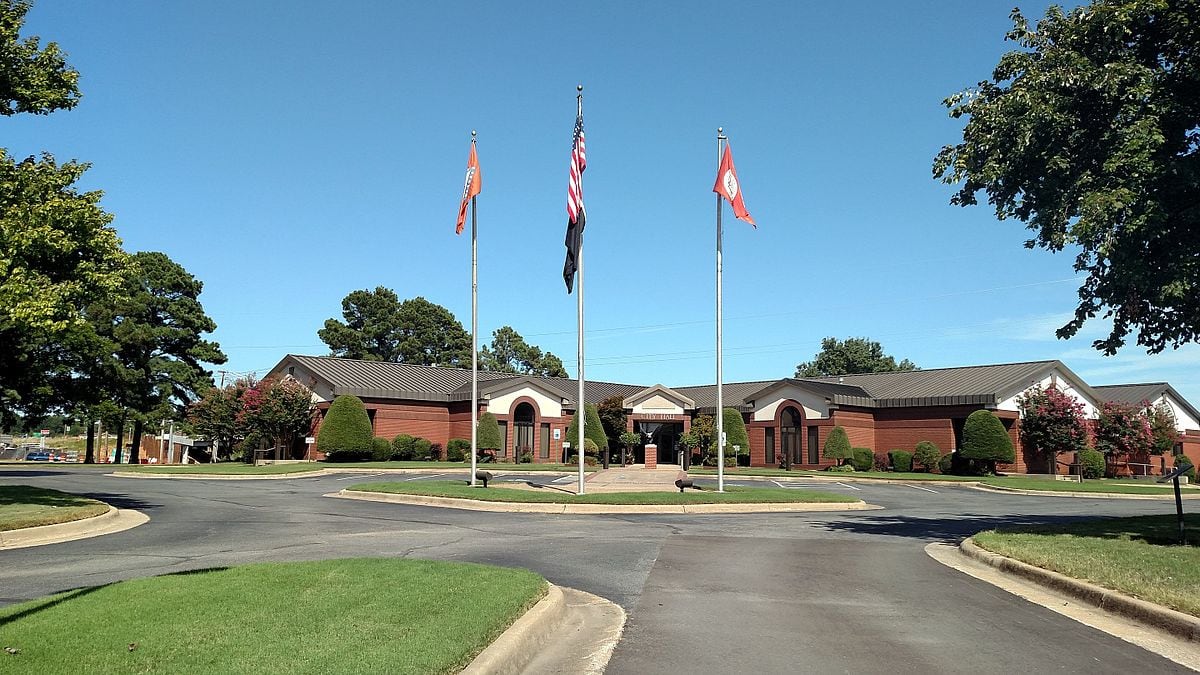 | | |
| --- | --- |
| Violent Crime Rate: | 9.6 |
| Property Crime Rate: | 52.5 |
| Population: | 28,270 |
While Jacksonville is the "safest of the most dangerous cities," it still has a crime rate that is much above the national average. Your chance of getting injured in an assault or robbery is quite high, as is the chance of theft.
Beyond that, the community gets pretty high scores in most areas and seems like a decent place to live. Some people did complain about the lack of shopping and other amenities, but that can be expected given the lower population.

Is Arkansas Safe?
Generally speaking, Arkansas is not considered safe. In fact, it has one of the highest crime rates in the nation, especially when it comes to violent crime. Based on this information, Arkansas is far from what we would usually consider safe.
While there are some safe towns in Arkansas, most of them have a surprisingly high crime rate, including small towns that you would imagine to be quite safe. Crime rates seem to be going up as well, so we don't see the level of crime dropping considerably anytime soon.
With that said, it doesn't appear that many residents feel they are unsafe, so it may be that the crime is only in small pockets (but at very high levels in those pockets). Violent crime is higher than property crime. Burglary is higher in Arkansas than practically anywhere else in the nation, which doesn't help with the overall crime rate.
Strangely, this state does receive a lower amount of package theft than the rest of the nation. So, your packages are likely to remain pretty safe!

Conclusion
Arkansas is not the safest state in the union – not by a lot. The most dangerous cities in Arkansas have some of the highest violent crime rates around. Based on FBI reports, the crime rate isn't just high in larger cities. In fact, small towns seem to take the brunt of the high crime rate.
Poverty doesn't seem to be directly linked to high crime, either. Overall, this state is simply more dangerous than others, and it shows.
---
Featured Image Credit: shuttersv, Shutterstock