Mercedes vs Porsche: History, Manufacturing, & Differences
After years of toiling hard in the trenches, you have finally saved up enough to buy a premium vehicle. There is no better way to celebrate your achievement than becoming an owner of some of the sleekest luxury road vehicles that Germany has to offer. Mercedes Benz and Porsche are some of the most reputable and prestigious brands in the automotive industry with a huge fan base worldwide. These brands are known to produce high-end luxury vehicles that cater to high-end clientele.
But which one is better? Should you buy a Porsche or a Mercedes Benz? Well, there is no straightforward answer. In this article, we will compare Mercedes Benz with Porsche in terms of the brand's history, production line, and manufacturing locations.
Read on to learn more!

A Quick Comparison
Brand name
Porsche
Mercedes Benz
Established
1948
1926
Headquarters
Zuffenhausen
Stuttgart, Germany
Product lines
Luxury cars: sports cars, sedans, and SVUs
 

Luxury cars: sedans, SUVs, and coupes

Parent company/ major Subsidiaries
Porsche
Mercedes Benz, Daimler AG, AMG
Brief History of Porsche
On April 25th, 1931, Professor Ferdinand Porsche officially entered his company in the commercial register. The initial projects may have started in 1930 at St. Ulrich, Austria, but the offices moved to Stuttgart in early 1931, where Porsche rented a space in the city center.
However, a few years later in 1948, Ferdinand Porsche created the Porsche brand with only 200 workers. Later that year, the first Porsche, aptly named Porsche 356, was introduced. The company was able to roll out 52 vehicles in 1949, all of which were made in a small garage. In 1952, the vehicle manufacturer released the 550 Spyder, which is one of the most popular models yet. After the Spyder, the brand only continued to grow and thrive, able to produce product number 10,000 by its 25th anniversary.
Several decades later, the Porsche brand is synonymous with luxurious and high-performing vehicles. Today, the company produces car models with strong engine performance and a variety of unique convenience and comfort features that help distinguish it from other car brands on the road. You can easily spot a Porsche car on the road from its unique logo.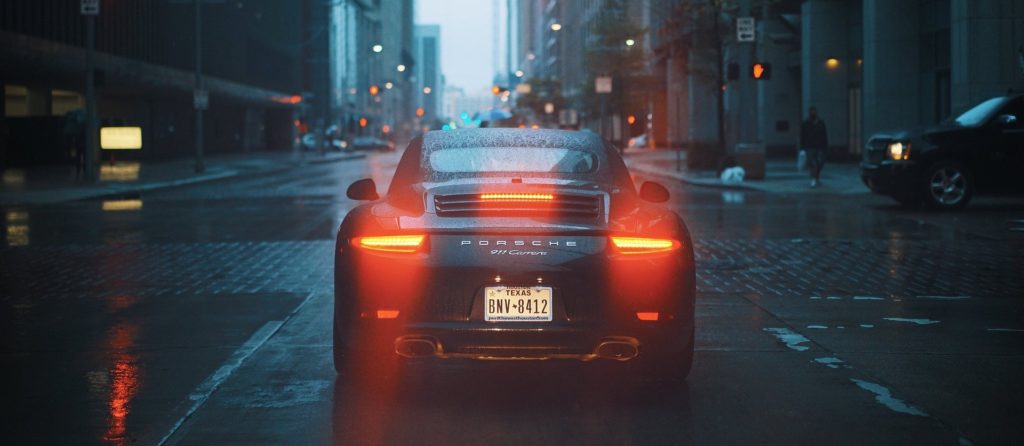 Brief History of Mercedes
Its journey started in 1886 when Carl Benz created the first three-wheeled and self-propelled car. Secretly, his wife Bertha took the car out for a drive, which paved the way for the inventor to improve his craft. He ended up developing different trucks, buses, and passenger cars that utilized a multi-valve engine. It was also around this time that Carl Benz created the famous Mercedes logo, and the world started noticing his vehicles.
In 1921, the inventor came up with the first supercharged engine that significantly increased the performance of the vehicles already retailing in the market. 10 years later, the company released its first independent suspension engine that allowed individual response in each engine, a major achievement in the industry.
Fast forward to 1949, the company improved the vehicles it produced. Mercedes added safety features in their cars including a rigid framework around passengers and door locks. These safety features set the foundation for some features we still find in Mercedes vehicles today. A year later, Mercedes produced its first classic vehicle line up including W186, W188, and W189.
A few years later, more specifically in 1970, the company added an anti-lock braking system in their vehicles, consequently revolutionizing vehicle design and manufacturing. From here, the company honed in on its craft, introducing comfort features that made Mercedes a luxury car manufacturer. Since the year 2000, the company's reputation as a reliable luxury car manufacturer has only risen. The company hopes to continue manufacturing high-tech cars that meet industry standards for comfort, luxury, and performance.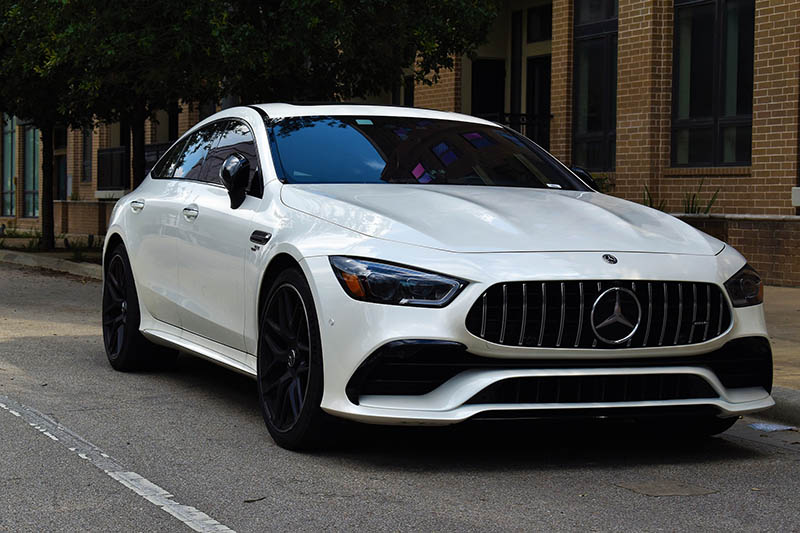 Porsche Manufacturing
The headquarters¹ of Porsche is in Zuffenhausen, Germany. This is where the first Porsche car model began. Even today, Zuffenhausen is where all Porsche engines and sports cars are built. The headquarters of Porsche is uniquely located because their standard production vehicles are produced in the same production line as their racing models. The Quality Management and Logistics Offices are also found here.
The warehouse that stores all Porsche's main parts is in Sachsenheim where more than 650 Porsche dealers receive their spare parts from. The main parts warehouse is also conveniently located to the main plant at Zuffenhausen thus, allowing the brand to combine its spare parts logistics.
Sachsen state is also considered Porsche's second home. The site has over 4,000 employees who work tirelessly to produce the Panamera and Macan models. This factory is considered the most modernized in the world. The company also caters to over 40,000 guests per year. You can even have the performance of your car checked if you visit the factory in Leipzig.
Mercedes Manufacturing
The Mercedes Company was started in Stuttgart, Germany where the headquarters remains to date. This is also where the company's main production line is located and employs over 19,000 people. More manufacturing plants¹ are in Germany in Sindelfingen, Affalterbach, Berlin, Rastatt, and Bremen.
Outside of Germany, the first Mercedes plant was built in Argentina, which remains operational today. The other production facilities are spread out in 22 countries across the globe including, Austria, Canada, Brazil, China, Romania, France, and Mexico. In the US, the production facility is located in Tuscaloosa, Alabama, and was founded in 1997. The state even has a Mercedes Benz Visitor Center with the Museum of Cars that highlights the history of Mercedes Benz.
Generally, Mercedes produces buses, vans, trucks, motorcycles, and passenger cars at their plants spread throughout the globe.

Porsche Product Line
Before opting for a specific car brand, you must research its production line to determine which models they are good at. Some of the Porsche models outperform others in terms of price, safety, reliability, and design. Some of the most successful and dependable models on the Porsches production line include:
1.

918 Spyder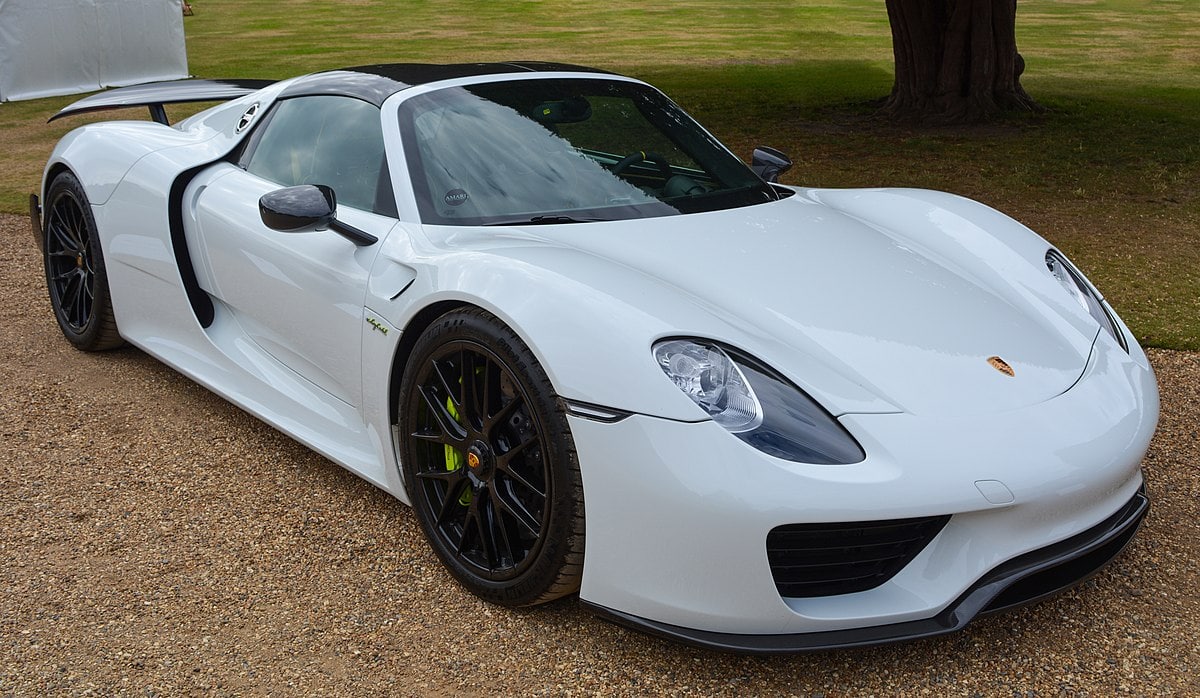 This is one of the most technologically advanced and capable vehicles from the Porsche production line. It was referred to as a hybrid hypercar when it debuted at the 2010 Geneva Motor Show.
Performance-wise, this car is one of a kind. It features a naturally aspirated 4.6-liter V8 engine that runs with two electric motors to produce 944 lb.-ft. torque and 887 horsepower. It is also an all-wheel drive vehicle that can reach speeds of 60mph in an impressive 2.5 seconds.
So far, it is considered the third fastest production car. It also features amazing designs and progressive hybrid technology. This is perhaps why the Porsche 918 Spyder is the most sought after vehicle in their production line.
---
2.

911 Carrera RS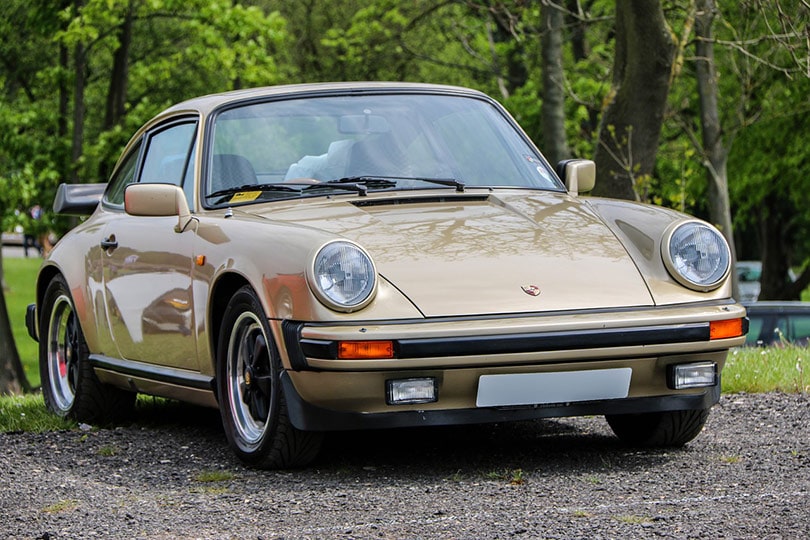 This model is more powerful and lighter than other Porsche 911 models retailing in the market. It comes with impressive features including, a big brake kit, a spartan cabin, and a stiff suspension. According to Telegraph, the 911 Carrera is actually considered the best classic investment car¹ in the last 10 years. Different variations of the car have fetched about $2 million at auctions.
---
Mercedes Product Line
Compared to Porsche, Mercedes has a better production lineup based on the number of vehicles produced and offers more flexibility. You can find at least a dozen options in each car model featuring various upgrades and tweaks. The most successful models in their production line include:
1.

Mercedes-AMG GLA 35
This car is considered the smartest SUV in the Mercedes production line. However, it doesn't come cheap and is loaded with raw power. Due to its hefty price tag, the company offers it for both finance and lease. The car's engine can produce 302hp from a turbocharged 2.0-liter 4-cylinder engine. With an automatic 8-speed dual-clutch, it can reach 60 mph in just 5.2 seconds.
---
2.

Mercedes-Benz GLC-Class SUV
This car is the highest-selling SUV in the Mercedes production line. It is powered by a 2.0-liter turbocharged four-cylinder engine that produces 273 pounds per foot torque and 255 hp. Weighing approximately 3781 pounds, it can reach 60 mph in 6.3 seconds. It also has a 19.4 cubic feet standard cargo capacity. However, the maximum cargo capacity is 56.5 cubic feet for this SUV.

Porsche vs Mercedes: Price
Porsche Brand
Porsche vehicles represent quality and wealth. Therefore, these vehicles are highly-priced given that they come with a strong engine, powerful enough to drive safely on and off-road. The most expensive car in the Porsche lineup is the Porsche Cayenne.
Since its inception Porsche has focused on building high-performance vehicles that remain modern and up-to-date in every version of their vehicles.
Mercedes Brand
Since Mercedes started its Journey in 1926, it has established a reputation for producing luxury cars. They even build hypercars and supercars with very hefty price tags. One of their most expensive vehicles is the Mercedes 2022 AMG One retailing for over $2,700,000. They also have inexpensive models such as the Mercedes C class and other limited-edition cars. If you compare the two vehicles, overall, Mercedes vehicles are pricier than Porsche.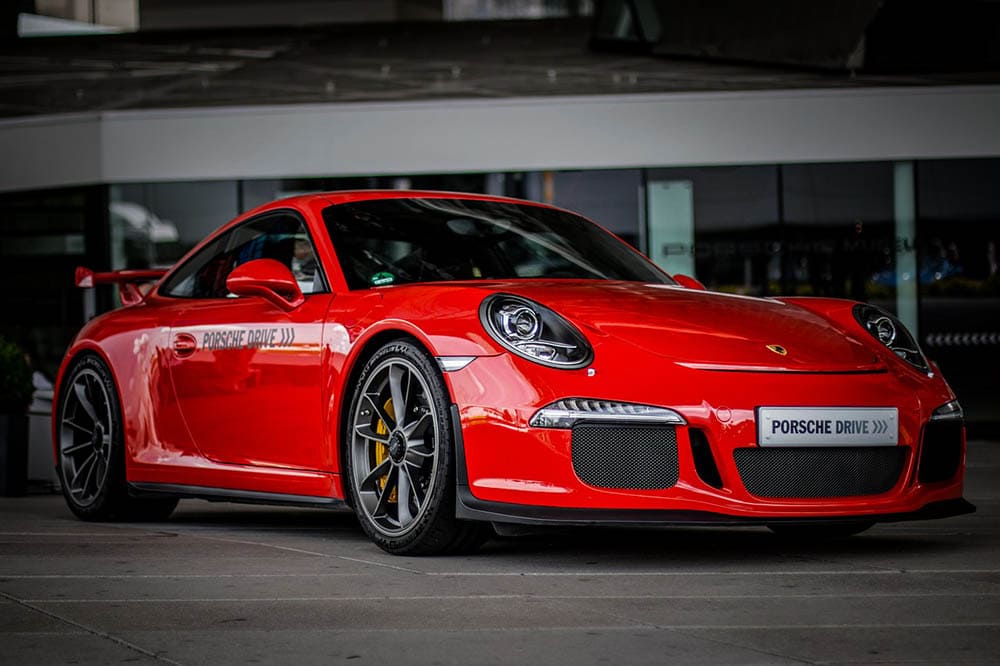 ---
Porsche vs Mercedes: Warranty
Porsche Brand
For Porsche vehicles, the warranty period starts on the day of the first retail purchase or the day it was first used as a test car for lease or as a company car. For every new Porsche purchase, you qualify for a 4-year (50,000 miles) new vehicle warranty that starts when the car is delivered to the first retail customer. You also get a 2-year warranty for genuine exchange parts, accessories, and Porsche parts sold or used outside the warranty coverage.
Mercedes Brand
When you buy a new Mercedes car, you automatically qualify for the factory warranty, which covers any defects in the car for up to 4 years or 50,000 miles. However, this warranty doesn't cover everything. For pre-owned vehicles, you get part of the original warranty plus an extra one year or 100,000 miles, whichever comes first.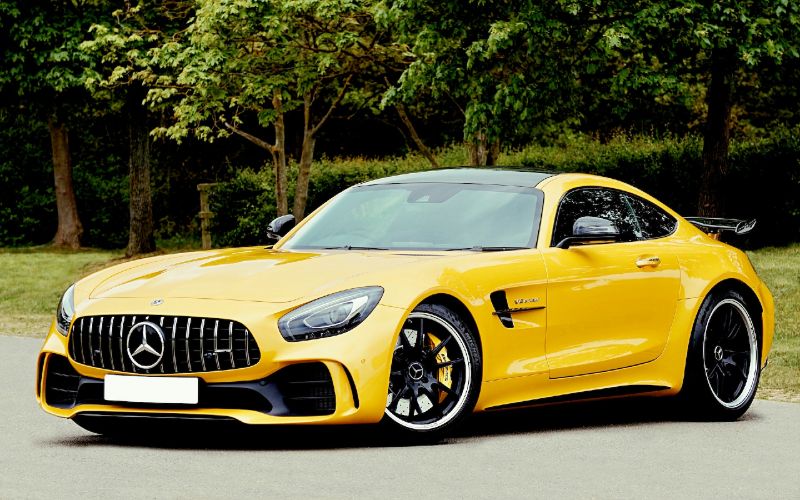 ---
Porsche Brand vs Mercedes Brand: Customer Service
Porsche Brand
Porsche has a stellar track record when it comes to customer service. The company spends a good portion of its resources on international orientation, especially in its factory in Ludwigsburg. The factory is considered the home of their after sales experts.
They listen to customer complaints and help their clients test drive their cars in one of their tracks. The customer center even organizes visits for over 40,000 guests every year to interact with Porsche's faculty and to check out how their vehicles are built.
Mercedes Brand
The Mercedes brand has excellent customer service too. Mercedes car owners enjoy great discounts when they get their cars serviced in any of their workshops. They also offer great after-sales services, answering questions about their products on telephone and through their official social media pages. They even offer tea and coffee to try and get their customers to spend more time in their store. This helps customers get more sensory connections to their experience in a Mercedes store.

Head-to-Head: Mercedes-Benz ML vs Porsche Cayenne
While both Mercedes-Benz ML and Porsche Cayenne are luxurious German cars, there are some distinctions between the two vehicles. In terms of units produced, Mercedes has a lot more ML models on the road compared to Porsche Cayenne. However, the cayenne offers more features and options that make the vehicle a worthy competitor.
In terms of the wheelbase, Porsche Cayenne features a 2,915 mm / 115 in compared to ML's 2,895 mm / 114 in. Since the Porsche Cayenne has a shorter wheelbase, it is better equipped to handle country road driving. They are also easier to steer out of a skid. Moreover, with an acceleration speed of 6 seconds, the Cayenne is 0.1 seconds faster than the Mercedes ML, allowing the driver to reach optimal speeds quickly. Unfortunately, this means that the Porsche Cayenne has greater fuel consumption.
Porsche Cayenne can clock 340 hp/254 kW compared to the Mercedes ML's 333 hp/248 kW. Therefore, the cayenne model has more engine power leading to better acceleration. In terms of engine capacity, Mercedes takes the mantle and has 1cc more engine displacement. This means Mercedes ML has a longer lifespan.
In terms of safety standards, both cars are safe to drive in. However, Porsche Cayenne manufacturers pay more attention to the safety of pedestrians, by installing high-quality braking equipment.
Our Verdict: Based on the performance and safety measures of both cars, Porsche Cayenne is the better of the two vehicles. It is more powerful, has better acceleration, and has more safety features compared to the Mercedes Benz ML.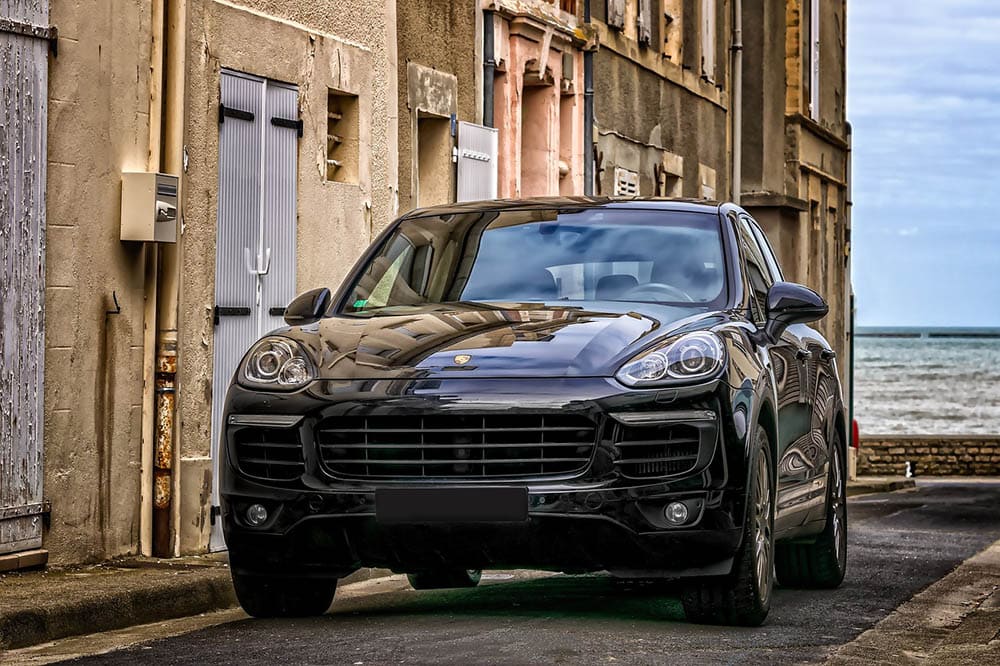 ---
Head-to-Head: 2023 Mercedes-AMG SL63 vs Porsche 911 Cabriolet
The 2022 Mercedes-AMG SL63 features an elegant exterior design that is easily identifiable compared to Porsche 911 Cabriolet. It comes with narrowing LED headlights on a large Pan Americana grille framing. It also features a long hood that has trademark bulges. Below the headlights of the Mercedes SL, you can also expect to find carbon-shrouded intakes.
On the other hand, the Porsche 911 cabriolet features a simple exterior design that is slightly less classy compared to the SL Model from Mercedes. It is different from other luxury vehicles on the road due to its signature round LED lighting and slim lights located above the segmented grille.
In terms of performance, the 2022 SL is powered by a 4.0-liter twin-turbo V8 engine that produces 469 horsepower and 516 lb.-ft. torque. The Mercedes SL can accelerate from zero to 60 mph in about 3.8 seconds. On the other hand, the Porsche 911 is powered by a 3.0-liter twin-turbo boxer-six engine that produces 379 horsepower. It can also accelerate from zero to 60 mph in as little as 3.3 seconds.
Our verdict: Based on the performance and exterior design, the Porsche 911 cabriolet is better than the 2022 Mercedes-AMG SL63. Granted, it may be smoother, quicker, and more intelligent but the SL cannot hold a candle as much as the 911 cabriolet can. The Mercedes SL is better suited for people who love driving in a relaxed manner, while the 911 is better suited for the more spirited driver.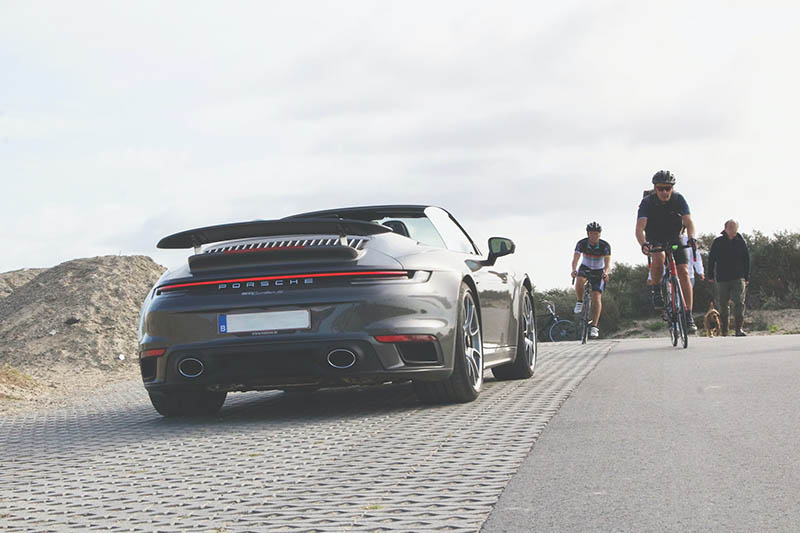 ---
Head-to-Head: Cayenne Turbo Coupe vs Mercedes AMG GLE 63S
Equipped with a 4.0-liter twin-turbo V-8 engine, the Mercedes GLE can produce up to over 603 horsepower. It also produces a 627 lb.-ft. torque on all four wheels. The GLE 63 S' also has a very fast acceleration speed thanks to the battery hybrid system that is equipped with an electric motor. It can produce 184 lb.-ft. and 21 hp. The system also allows the engine to shut off and switch to cruising mode only using the electrical output. It also relies on a nine-speed automatic to power all four wheels.
On the other hand, the Cayenne Turbo coupe has 4.0-liter twin-turbo V-8 engines able to generate 541 hp and a torque of 567 lb-ft which is more than enough for its suburban size. It also features an eight-speed automatic transmission to power up all four wheels. With Pirelli P Zero tires, the Turbo coupe has a better grip on the road, capable of handling and controlling its 5500 pounds weight.
When driving on the road, the Turbo coupe can handle winding and twisting roads making it a popular car for both casual drivers and hardcore speedsters. The manufacturers fine-tuned this Porsche to feel sporty but not overly too soft. The steering is also perfectly balanced for you to feel everything happening on the road while driving.
The Mercedes AMG may pack a punch but it is not as refined as the Turbo coupe in other categories. Granted, it may be faster, fiercer, and more robust because of its bigger and stronger engines. Most luxury car enthusiasts are of the impression that the AMG makes the Turbo coupe feel underpowered. But the popularity of a car is not based on a car alone. This AMG car offers better control, infinite power, and confident steering.
Our Verdict: Sure, the Mercedes AMG GLE 63s may produce more engine power and torque, but the Porsche Turbo Coupe is better than the Mercedes model. It has better handling around corners, has perfect steering wheel balance, and is designed to feel sporty but never too soft. Technically speaking, the Mercedes is capable but doesn't avail more features than the Porsche model.

Overall Brand Reputation
Performance
Edge: Porsche has better performance
When discussing the performance of luxury vehicles, Porsche vehicles are often used as a reference point. These vehicles are packed with a lot of raw power that you will appreciate while on the road. For instance, the 2019 Macan SUV model can reach speeds up to 141 mph, thanks to a 2.0-liter turbocharged engine and 248 horsepower.
The new 2019 Porsche 911 can also move from zero to 60 mph in just 3.8 seconds and can reach a maximum of 182 mph on the road.
---
Price
Edge: Porsche cars are Cheaper
Usually, pricing reflects a vehicle's offering. While both companies have similar pricing options for their vehicles, if you compare specific product lines side by side, Porsche has cheaper car models. In the SUV models, Porsche cars may start on the higher end, the cheapest car retailing at $62,000 while you get Mercedes options under $40,000.
However, generally, Porsche cars are cheaper than Mercedes. For instance, you can get a 2021 Porsche Taycan for approximately $82,000 while a Mercedes S-class sedan retails at prices above $111,100.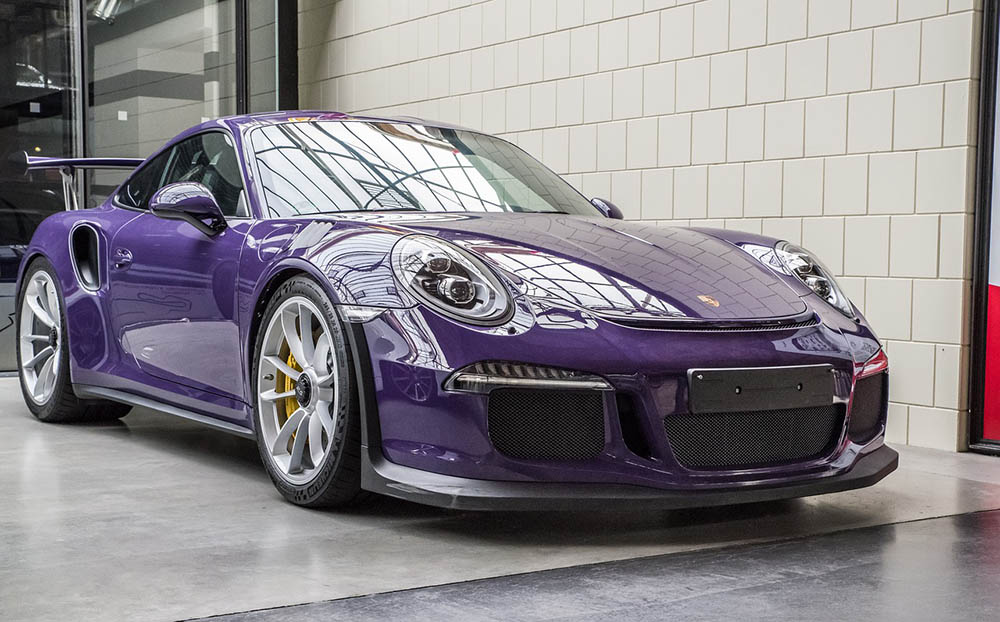 ---
Durability
Edge: Porsche Cars are more durable
Sure, both vehicles are durable based on the international manufacturing standards that they adhere to. However, based on the overall comparison between them, Porsche vehicles are more durable in the long run.
According to data gathered by JD power in the 2021 dependability study¹, Porsche is more dependable and more durable when compared to Mercedes vehicles. It was ranked number one out of 32 automobile manufacturers. Sure, Porsche may have the usual maintenance issues¹, but their cars are more durable than Mercedes.
---
Design
Edge: Porsche Cars have a better design than Mercedes
According to a study¹ carried out in 2019 by the U.S. News and World Report, Porsche is ranked as the best luxury brand of 2019 with a score of 8.81 out of 10. This rating is based on the vehicle's design and aesthetics.
Sure, Mercedes may produce luxurious and comfortable interior cabins, but Porsche features unparalleled craftsmanship, featuring unique and beautiful designs that create an air of prestige that most Mercedes car models cannot compete with. Most of the design features of Porsche cars focus on ergonomics and aesthetics. That's why it is hard to miss a Porsche driving on the

Conclusion
Both Mercedes and Porsche are reliable automotive manufacturing brands based in Germany, producing exceptional vehicles. Based on their handling, performance, design, and ride quality, these cars are worth their exorbitant price tag. However, if you had to choose between the two, we recommend Porsche for the reasons addressed in this article.
The Mercedes Benz is also a worthwhile luxury car. Some models may be too expensive but they are built with all the safety, comfort and luxury standards expected of luxury vehicles. You might have to break the bank to purchase a premium model though.
Related Reads:
---
Featured Image Credit: (L) Meik Schneider, Unsplash | (R) Martin Katler, Unsplash