Cadillac vs. Mercedes: History, Reputation, Price, & Differences
Although one is a classic American car brand and the other a classic German car brand, Cadillac and Mercedes certainly have a lot in common. Both brands are known for producing outstanding cars that are luxurious, ride like a dream, and offer all the best amenities. Both Mercedes and Cadillac are also known for being well-produced automobiles that, in the long run, need fewer repairs and offer higher-than-average reliability. However, Mercedes is the likely winner in this aspect, as some American brands have seen a drop in reliability over the last few decades.
Both auto manufacturers have a significant presence in the United States, but in Europe, Mercedes is the hands-down winner in terms of the number of cars sold. In fact, Mercedes also sells more cars in the US than Cadillac.
If you're trying to decide between Mercedes and Cadillac, the information below will be of great value and help you make an educated choice. We'll also see which brand, Cadillac or Mercedes, is the overall winner in terms of quality, reliability, performance, and several other factors.

A Quick Comparison
| | | |
| --- | --- | --- |
| Brand name | Cadillac | Mercedes |
| Established | 1902 | 1926 |
| Headquarters | Manhattan, New York, USA | Stuttgart, Germany |
| Product lines | Automobiles | Automobiles |
| Parent company/ major Subsidiaries | General Motors | Daimler AG |

Brief History of Cadillac
Cadillac is one of the world's oldest and most renowned automobile brands and played a significant role in defining the automotive market. The company began in 1902 and showed its first two cars, the Runabout and Tonneau, at the New York Auto Show in 1903. They were such a hit at the show that, before it ended, Cadillac had over 200 orders for their new vehicles.
Six years later, in 1909, General Motors purchased the company and made Cadillac their new luxury brand. As the next few decades progressed, Cadillac and GM came out with innovation after innovation, including their V8 engine in 1915, which had the unique factor of being mass-produced at their factory in Detroit.
Another innovation occurred in 1925 when all Cadillacs were manufactured using lacquer paint, which was a first in the industry. In 1927, another major change was hiring a designer to design the new Cadillac Convertible Coupe. Until that time, it was always an engineer who designed Cadillac's latest models. Today, Cadillac remains one of the world's most luxurious automobile brands and continues to innovate. Their contribution to automobile history is indisputable, and the company remains at the forefront of the industry.
Brief History of Mercedes
Although the company started in Germany, the Mercedes brand is just as well-known as Cadillac and has a longer history. In 1886, 16 years earlier than Cadillac, Karl Benz produced the first car in Germany to run on gasoline, which at the time was referred to as petrol. However, the first cars to be given the name Mercedes weren't produced until 1901.
The name Mercedes-Benz, which is how most people know the brand, was first used in 1926, and in 1927, over 7,000 cars were made under the new name. One of the biggest innovations made at Mercedes was in 1936 when they released their 260 D, the first passenger car powered by diesel fuel. Throughout the rest of the 1930s, Mercedes produced various vehicles that met with a high level of success.
During World Wars I and II, Mercedes entered what can only be called one of its darkest periods, with nearly half of its "employees" being war prisoners or detainees. After WW II, Mercedes-Benz admitted its past indiscretions and paid almost $12 million to the families of forced laborers in reparations.
Today the company is one of the most popular luxury car brands in the world and, more than Cadillac, is at the forefront of automotive innovation. From their A-Class through their S-Class, Mercedes is known for producing extraordinary cars that are a joy to own and drive.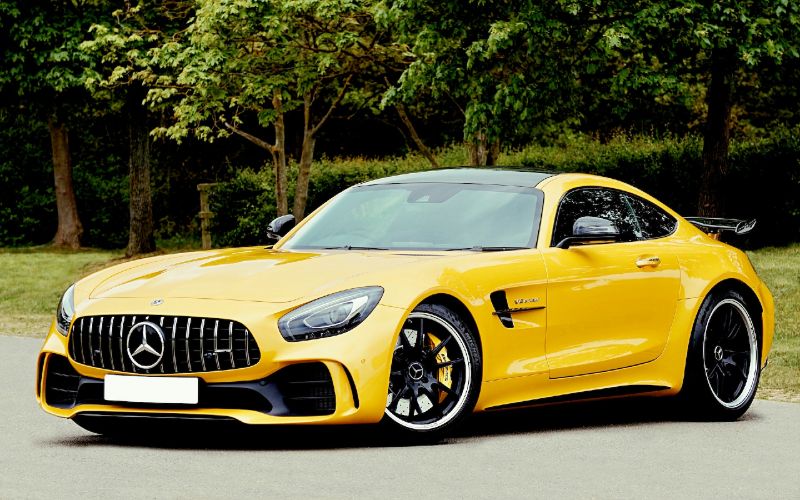 Cadillac Manufacturing
Cadillac manufactures luxury automobiles in several styles, including sedans, SUVs, and an electric vehicle. When the automobile market started leaning heavily towards SUVs, Cadillac followed suit, and today, you'll find three of them in the automobile lineup. Cadillac doesn't manufacture other products besides high-end luxury vehicles, although they lend their name to several automotive accessories.
After several years of decline, Cadillac is trying to turn things around with its new line of electric vehicles. Indeed, after nearly 2 decades, the company has yet to have much success in returning to its former glory, although they are still considered innovative.
Mercedes Manufacturing
Like Cadillac, Mercedes only produces high-end, luxury automobiles and very little else. The company has a hand in banking and financial services, although the two are exclusive to their niche, and one has almost nothing to do with the other in manufacturing.
The company has production plants all over Europe and North and South America. Today, the company focuses on electric cars, and they aim to go all-electric where the market allows. They also experiment with self-driving technology and have put significant effort into social and ecological responsibility.

Cadillac Product Line
Cadillac is known for its luxury sedans and SUVs, including the coveted Escalade. They excel at manufacturing their version of luxury vehicles, but the company's foray into electric cars is relatively new and has yet to make a huge impact on the auto industry.
Cadillac is best known for its Escalade; it is used by celebrities, professional athletes, musicians, and reality stars like the Kardashians. Below are their major automobile offerings.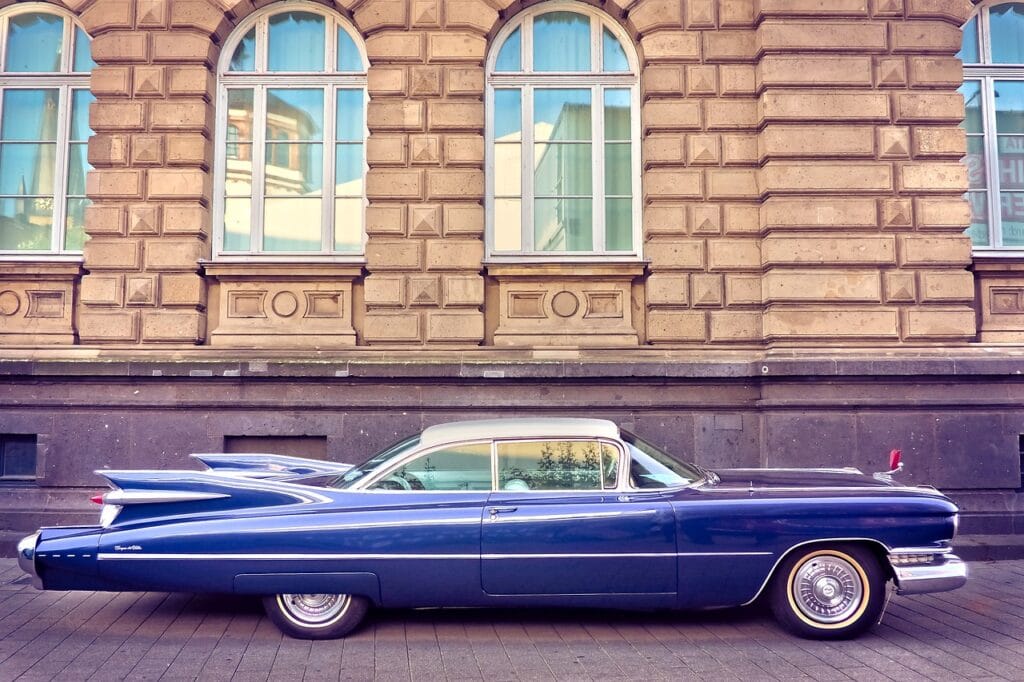 SUVs
XT4
XT5
XT6
Escalade
Escalade ESV
Sedans
CT4
CT4-V
CT4- V Blackwing
CT5
CT5-V
CT5- V Blackwing
Mercedes Product Line
Mercedes manufactures a broader selection of vehicles than Cadillac, including sedans, SUVs, coupes, wagons, and electric cars. Their lineup of autos is as impressive today as it was when the company began and during its renaissance after WW II. It could easily be said that the company has a bigger presence in the United States than Cadillac today, and there's no question of its dominance in European markets.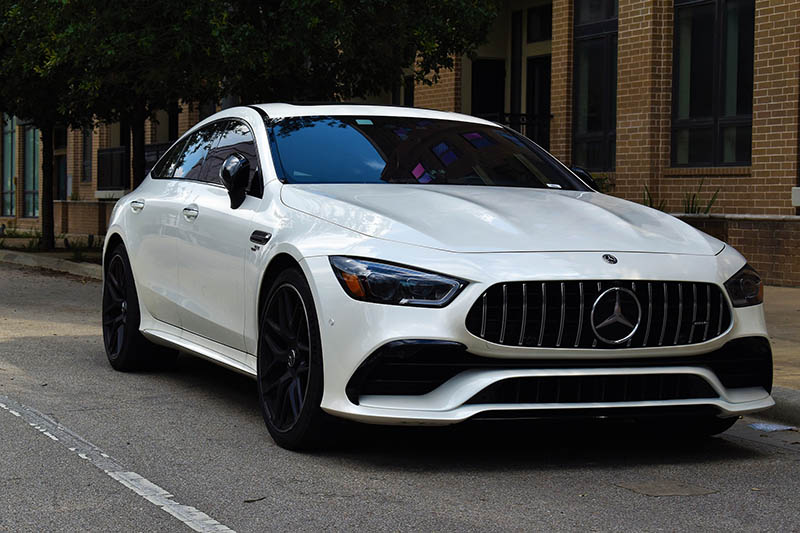 SUVs
GLA SUV
GLB SUV
GLC SUV
EQB SUV
GLE SUV
GLS SUV
EQS SUV
G-Class SUV
Mercedes-Maybach GLS SUV
Sedans and Wagons
A-Class Sedan
C-Class Sedan
E-Class Sedan
S-Class Sedan
Mercedes-AMG GT
E-Class Wagon
Coupes
CLA Coupe
GLC Coupe
GLE Coupe
C-Class Coupe
E-Class Coupe
Mercedes-AMG GT 4-door Coupe
Mercedes-AMG GT
Convertibles and Roadsters
C-Class Cabriolet
E-Class Cabriolet
SL Roadster
Vans
Sprinter Cargo Van
Sprinter Crew Van
Sprinter Passenger van
Sprinter Cab Chassis

Cadillac vs. Mercedes: Price
There's no doubt that, when it comes to pricing, both Mercedes and Cadillac have some of the highest-priced vehicles on the road today. One significant difference is that Cadillac automobile purchasers aren't hit with the "luxury tax" that those who purchase Mercedes vehicles are forced to pay.
Cadillac
Cadillac's lowest-priced automobile is the CT4, which has a manufacturer's suggested retail price (MSRP) of $33,395. At the other end of the spectrum, the Cadillac Escalade ESV SUV has a starting MSRP of $82,295.
Mercedes
The lowest-entry automobile you can purchase from Mercedes is the A220, which has an MSRP of $33,950. Their highest-priced model is the Mercedes-Benz G 63 AMG, with an MSRP of $1,299,208.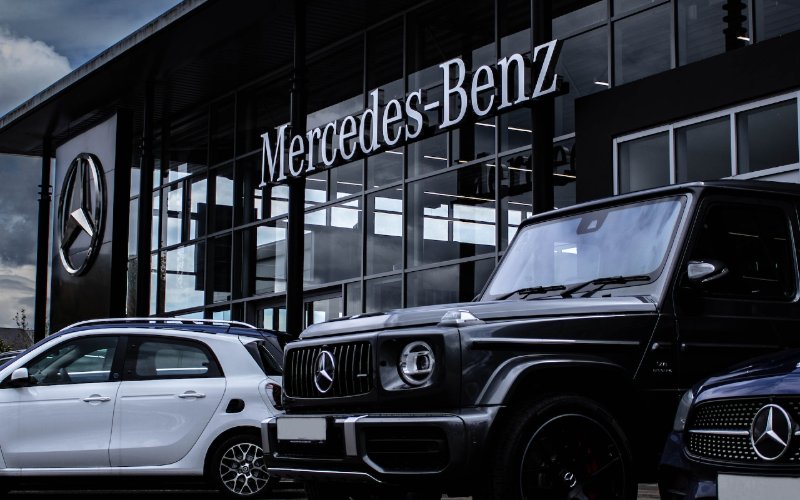 Cadillac vs. Mercedes: Warranty
Cadillac
Cadillac's warranty covers the entire vehicle for any defects in workmanship or materials, including the parts and labor to correct and fix the problem. The warranty starts on the date of purchase and goes for either 4 years or 50,000 miles, whichever milestone comes first, and covers corrosion protection. They also have a limited powertrain warranty that lasts 6 years or 70,000 miles and covers repair, parts, and labor. Their roadside assistance program is also included for the same time, 6 years or 70,000 miles, whichever comes first, which also provides courtesy transportation.
Mercedes
The Mercedes warranty is bumper-to-bumper and covers any defects in workmanship for either 48 months from the purchase date or 50,000 miles, whichever comes first. Their warranty also includes roadside assistance in case of a breakdown, protection from corrosion, and powertrain protection.
Cadillac vs. Mercedes: Customer Service
Mercedes and Cadillac have highly rated customer service, although Mercedes seems to be a bit better based on customer reviews.
Cadillac
Cadillac users say that the customer service they receive is good but could be better, with longer wait times as one of the most common issues. However, the company still gets high marks compared to many other US auto brands.
Mercedes
Mercedes customers rave about the customer service they typically receive when they bring their cars in for service. They note that Mercedes quickly responds to their calls, gets their cars in promptly for maintenance, and gets them back out again just as quickly. However, the cost for all this customer service does come at a premium price.

Head-to-Head: Cadillac vs. Mercedes Ride Quality and Comfort
Regarding ride quality and comfort, Mercedes and Cadillac are well-known for delivering extraordinary results on both fronts. Cadillac owners swear by their classic Cadillacs and say they still ride as smoothly and comfortably as ever. That said, Consumer Reports, the venerable consumer comparison magazine, reported that the Mercedes S-Class sedan delivered one of the world's finest automobile riding experiences, placing the company at the head of the line when it comes to luxury cars.
Our Verdict:  Mercedes by a nose.
Head-to-Head: Cadillac vs. Mercedes Auto Lineup
There's no doubt that Mercedes offers a much wider lineup of vehicles today than Cadillac, with 12 car lines to Cadillac's three. Mercedes, for example, sells coupes, SUVs, roadsters, luxury sedans, trucks, and Sprinter vans. Cadillac, on the other hand, offers a measly three auto lines, including their CT, XT, Escalade, and their newly announced LYRIQ EV.
Our Verdict: Mercedes by a wide margin.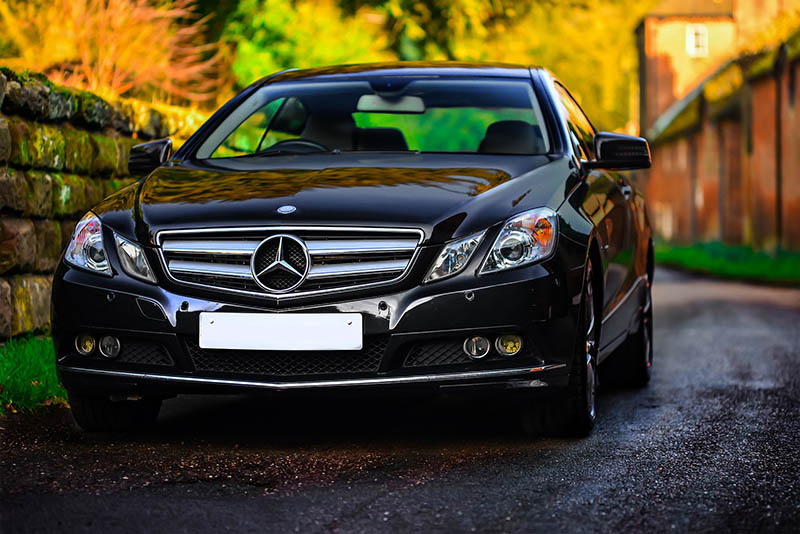 Head-to-Head: Cadillac vs. Mercedes Prestige
Regarding prestige, few automobile brands are at the same level as Mercedes. Their slogan, "The Best or Nothing," truly says it all, and the company stands by its products with a strong warranty and top-notch customer service. Purchasing a Mercedes says to the world that you're successful, even if you purchase one of their lower-priced models.
Cadillac, while it used to be one of the world's most highly regarded auto brands, has seen its prestige drop several levels over the last few decades, and today, it is mainly known for one product, the Escalade. Yes, the company is still well-known, but that's primarily because they've been around for over 120 years and have been featured in many classic songs and movies.
As the world's largest manufacturer of luxury automobiles, there's no doubt that Mercedes outshines Cadillac in almost every way.
Our Verdict: Mercedes by a kilometer!

Overall Brand Reputation
While the reputation of Mercedes and Cadillac have been high for a very long time, there's no doubt that Mercedes is riding very high today while Cadillac has seen several lean years in the last 3 decades.
Performance
Edge: Mercedes
While the Escalade is well-known for having a great ride, the lineup of Mercedes cars is so far ahead that there's almost no comparison. Mercedes is known for considering even the most minute details, has a reputation for technical excellence, and, when it comes to performance, outperforms Cadillac in almost every way.
Price
Edge: Cadillac
Comparing prices between Mercedes and Cadillac is challenging because the former makes more vehicles than the latter. However, due to the luxury taxes Americans are forced to pay on Mercedes vehicles, Cadillac wins this head-to-head comparison by a nose. One thing you can say about both car manufacturers is that they sell some of the most expensive luxury cars in the world.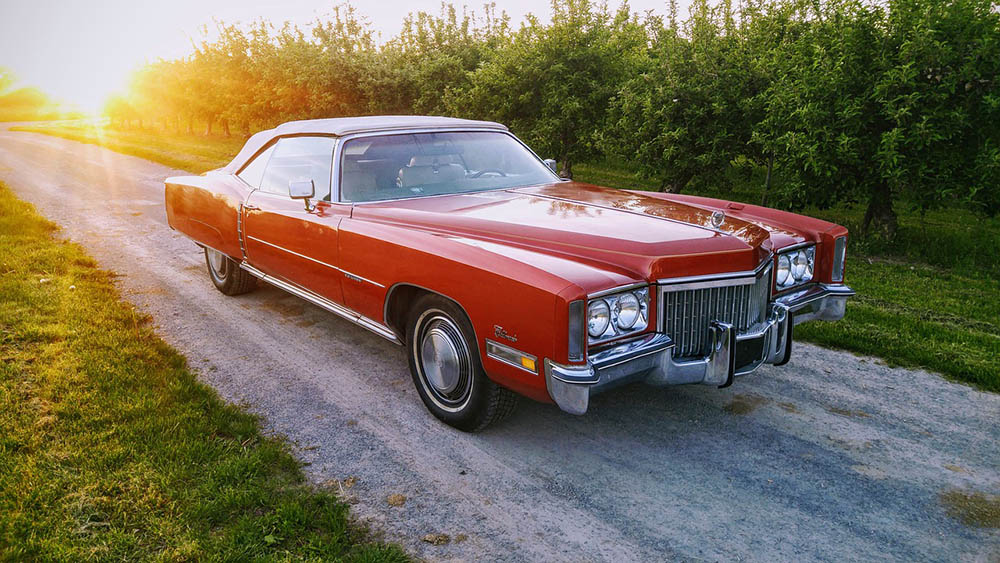 Durability
Edge: Mercedes
Many classic Cadillacs are still on the road today, thanks to decades of top-quality engineering, manufacturing, parts production, and so forth. Yes, Cadillac has won the JD Power "Quality Award" for many years. Still, if you look at customer reviews for both companies, it's evident that Mercedes is the winner in this category.
Design
Edge: Mercedes
Mercedes wins again due to a little-known fact; Cadillac cuts corners to get their cars down to a comparable price to Mercedes, BMW, and other luxury cars. On the other hand, Mercedes strictly adheres to their slogan "The Best or Nothing" and constantly strives to bring the best in auto design to its lineup of cars, even its lowest-priced models.
There's no question that Mercedes is the stronger car brand right now and has been for quite a few years. With that strength comes the ability to hire better engineers and designers and constantly improve every facet of their vehicles. While the Escalade, for example, might be a coveted car by rich celebrities, those who truly know cars and know the difference between good design and bad usually opt for a Mercedes instead.

Final Thoughts
If you're an American, it might be hard to swallow that Mercedes, at least today, is a better overall car brand than Cadillac, but in the eyes of car experts everywhere, there's no doubt this is true. Mercedes offers higher quality automobiles, sleeker designs, and quality customer service.
Furthermore, Mercedes has a vehicle for everyone, whether an SUV, roadster, coupe, or their beloved Sprinter Vans. In contrast, Cadillac has very few offerings and is mainly known for its Escalade SUV. In short, the winner in this head-to-head automobile brand competition is Mercedes.
You Might Also Be Interested In:
---
Featured Image Credit: (L) Brett Jordan, Unsplash | (R) Meik Schneider, Unsplash