Ingersoll Rand 231G Air Impact Wrench Review 2023 – Pros, Cons, & Verdict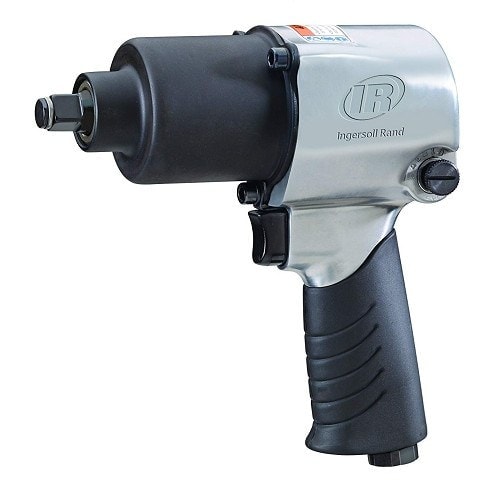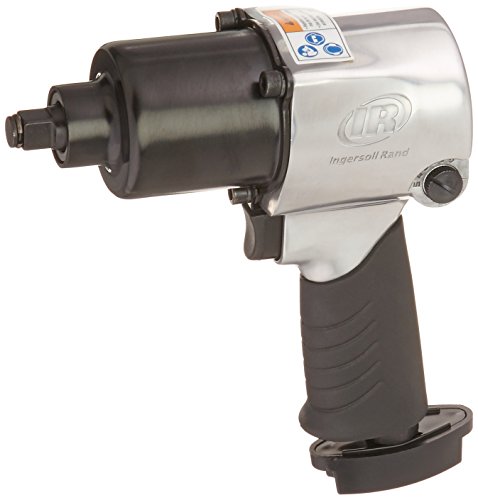 We give the Ingersoll Rand 231G Air Impact Wrench a rating of 4.3 out of 5 stars. 
Build Quality: 4.3/5
Power: 4.6/5
Features: 4.5/5
Price: 3.9/5
Review Summary
Durable, sturdy, and with plenty of power, Ingersoll Rand's 231G brings to bear a considerable amount of power and can rock it forward and back to loosen just about any nut you need removed. It's perfect as a part of your vehicle repair inventory. In fact, it's so powerful that it's not suitable for other jobs around the house and because you need to connect it to compressed air isn't very portable. in use, we'd prefer the forward and reverse buttons to be better located. But that's a small quibble when the work is removing loosened nuts. That, it can do in spades.

Ingersoll Rand 231G – A Quick Look
Pros
Sturdy, durable
Lots of power
Affordable
Cons
Forward and reverse buttons located awkwardly
Not very suitable outside the garage
Specifications
Brand name: Ingersoll Rand

Model: 231G

Type: Impact wrench

Power type: Pneumatic

Dimensions: 9 x 9 x 7 inches

Weight: 6 lbs.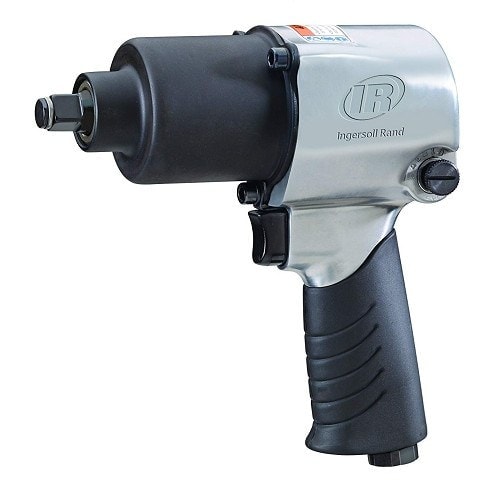 Forward and back power
A lot of impact wrenches that are perfectly suitable for your garage tool inventory max out at a few hundred foot pounds of pressure. Not the 231G. That ramps things up to 500 foot-pounds. That's enough to loosen the nuts on just about any vehicle you'll work on, and with its forward-and-reverse features, it's enough to loosen just about any seized nuts that you'll come across.
Six-vane motor
The Ingersoll Rand 231G comes with a six-vane motor to compress as much power into as small a frame as can handle it. That gives it a greater punch-for-weight than do competing models with fewer vanes packed into a frame of similar size. This is how you get 500 foot-pounds of torque in a tool that weighs just six pounds. That's how you can do just about any job that needs doing in your garage with something that fits pretty easily into one hand.

FAQ
What kind of torque can this deliver?

The Ingersoll Rand 231G can deliver 500 foot-pounds of torque at a maximum of 1,200 impacts per minute at a speed of 8,000 rpm.

What kind of warranty comes with this?

Ingersoll Rand backs its impact wrenches with a standard two-year warranty.

What is the recommended operating pressure for this tool?

90 psi.
Conclusion
Outside of a handful of really hard jobs or really big vehicles with massive torque requirements, Ingersoll Rand's 231G is all the pneumatic impact wrench you're going to need in your vehicle tool inventory. It's small enough to fit into your hand and powerful enough to work on just about any vehicle. But it also needs compressed air, which hurts its mobility. But, that's really okay because you aren't going to want to use it for anything other than auto repair. It's affordable and sturdy, but keep in mind that it's only part of the equation. You still need to provide it with compressed air. That will boost the cost, but based on what it can do it's an investment worth making.

You might also be interested in: Ingersoll Rand 231C vs 231G: Which One's Best?