Interior Designer vs Interior Decorator: What's the Difference?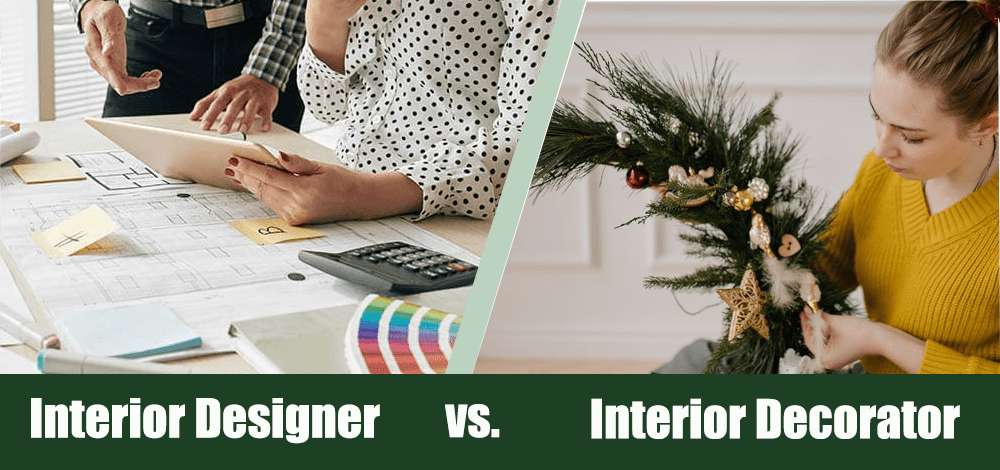 If you're looking to spice things up in your home, you might need professional help to guide you through the process. By looking up services online, you'll probably come across interior designers and interior decorators. Many people mix those terms, and although both may sound similar, they have entirely different purposes.
That's when you can get confused if you don't know what service you need. We've written this article to help you understand the most significant differences between interior designers and interior decorators.

Overview of an Interior Designer:
An interior designer is a person who creates interior spaces that will accommodate the needs of their clients. The role of an interior designer is to provide ideas about structural living arrangements and create spaces that will enhance the client's quality of life. During the process, an interior designer must respect building codes and requirements while aiming for a sustainable environment.
Once interior designers have a plan of the area that needs a fresh design, they begin to analyze the site and make plans about the possible layout that will be functional and aesthetically appealing.
Education
To become an interior designer, you'll need to attend a certified school and get formal training. Typically, in such schools, you'll learn more about materials, colors, fabrics, space planning, architecture, furniture design, and more. After graduation, many interior designers apply for internships at large companies to gain enough skills to open up their own companies and start working independently.
Credentials
Certain counties and states require interior designers to pass an exam to be able to register with a governing council before they get to be called designers. Of course, that's not always the case, as there are states where interior designers don't need any credentials. You can do further research to check how things work in your area.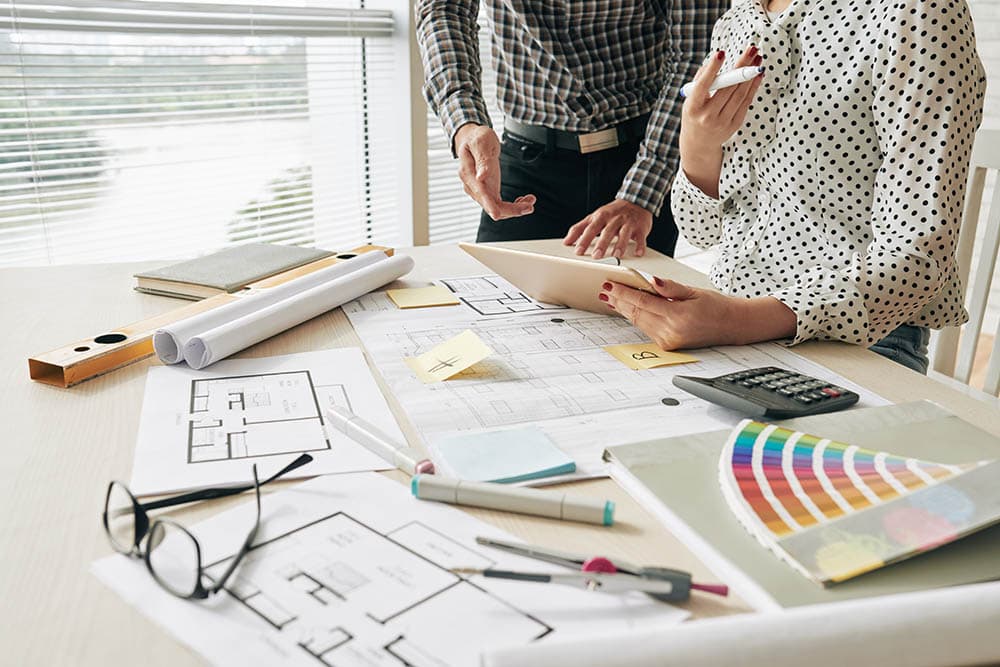 Skills
Some of the essential skills every interior designer needs to have are:
An eye for detail
Trend identification
Creativity
Communication skills
Knowledge of materials and textures
Organization
Vision (space planning, room function, spatial awareness, ambiance, furniture and appliance arrangements)
Color knowledge
Budgeting skills
Time management skills
CAD knowledge
What do interior designers do?
When you hire an interior designer, that person will do everything to understand your behavior, life patterns, and needs to create a functional space that will work for you and your lifestyle. They will include architects in the process while meeting with the building representative to get a better understanding of the space.
An interior designer will keep in mind all the local building codes, accessibility, functionality, fire safety, efficiency, and everything else to make a cohesive, appealing space that will enhance your life. They are challenged to create technical but creative solutions that the client will benefit from while in the home.

Overview of an Interior Decorator: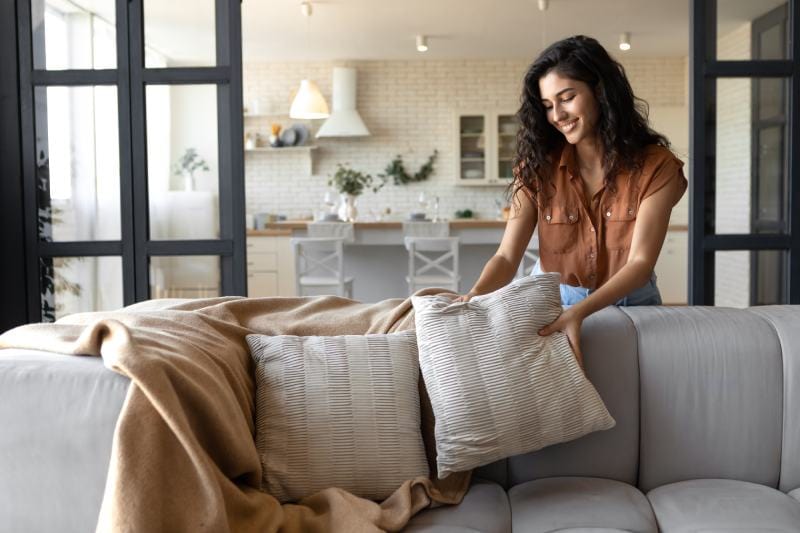 An interior decorator is a person that comes into the picture after an interior designer has created a plan for the space. The decorator's job is to use paint, furniture, fabrics, lighting, and accessories to change the overall aesthetics and appeal of the area. They will have the designer's layout as a starting point, but they can play with color schemes, furniture styles, and other decor items to create an environment the customer will love.
Education
Interior decorators don't need any professional education or formal training. Their primary focus is the aesthetics of a particular area in your home, and their job starts once an interior designer has a laid-out plan for the space. Many interior decorators have degrees in similar fields, such as art, but they don't need special requirements for their profession.
Credentials
Although interior decorators don't require any specific schooling, there are many courses and programs available where interior decorators can enhance their skills. They can learn more about space layout, color coordination, materials, fabrics, furniture styles, and more in such programs and courses. After the programs/courses, the interior decorator would get a certificate which some customers value.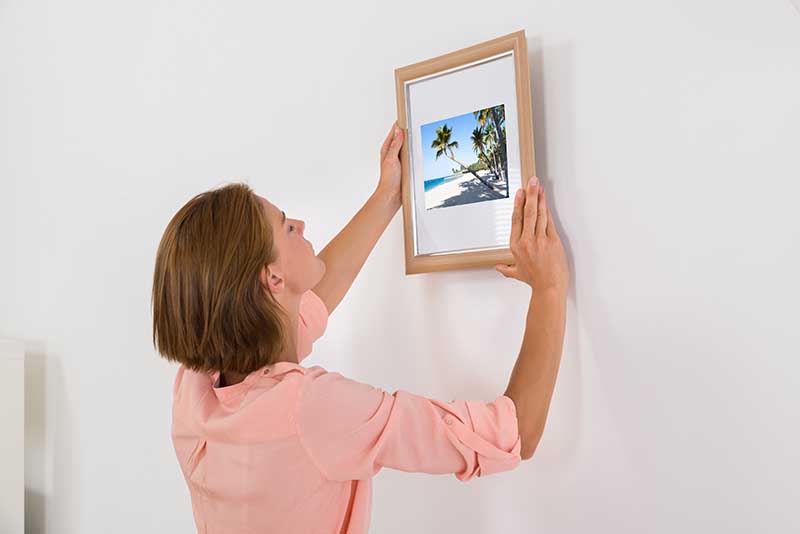 Skills
The skills you need to have for both professions are pretty similar, and below are key skills to become a successful interior decorator:
Communication skills
Design principles
Problem-solving
An eye for detail
Creativity
Planning and management
Organization
Listening skills
Adaptability
Knowledge of fabrics, flooring, furnishing, paint, lighting, accessories
What do interior decorators do?
While interior designers create entirely new spaces out of a given area, an interior decorator is there to embellish the already existing space by changing the decor inside. Interior decorators will typically implement plans for changing the furniture style, rugs, wallpapers, accessories, and other vital details that make your home more aesthetically appealing.
An interior decorator won't make plans about knocking out a wall or changing any structures inside of your home. Instead, the decorator will do everything in their power to make the space you already have prettier and more functional.
What is the difference between an interior designer and an interior decorator?
As you can see, these professions are pretty connected, but they still have their own traits that make them unique. The table below will show you what exactly each of the professions does.
| | |
| --- | --- |
| What Does An Interior Designer do? | What Does An Interior Decorator Do? |
| Creating an arrangement of structures and accessories in the designated area | Enhancing the already-existing space of your home |
| Creating the room's color scheme | Making selections for new furniture and decor pieces |
| Making a selection for wall and floor finishes | Adding art, painting walls, or adding wallpaper |
| Drawing the plan of the area | |
| Enhancing functionality and efficiency of a certain space | |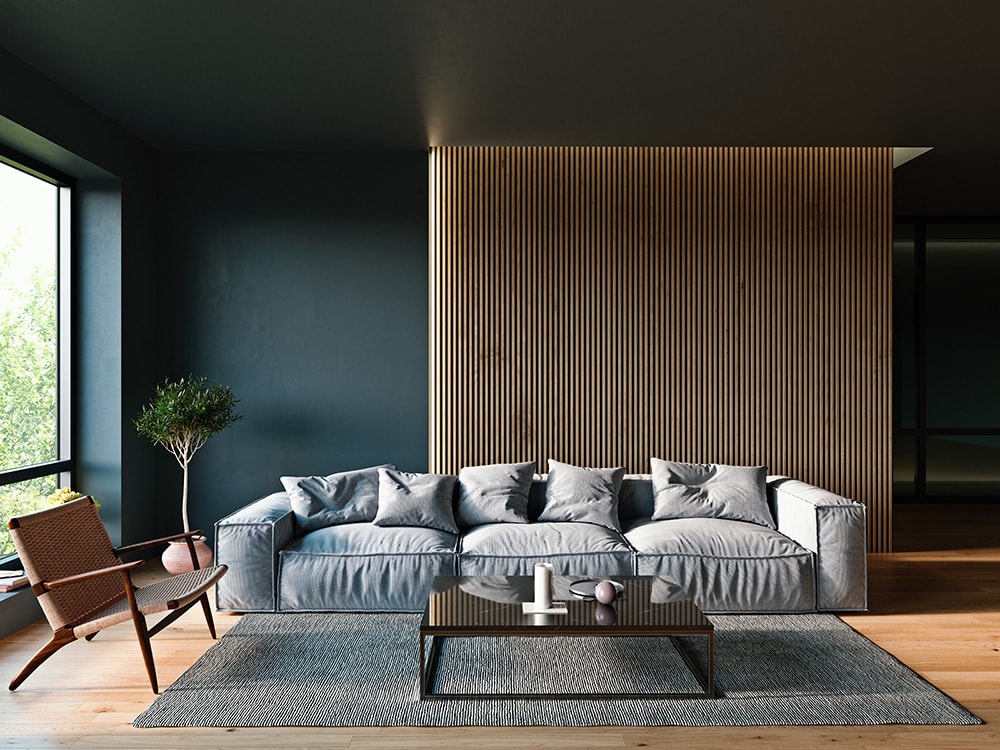 What separates a designer from a decorator?
While an interior designer needs a degree in the field, an interior decorator isn't required to have any special education. Decorators can beautify your current space, but they won't be able to make structural changes, and they might not be able to create an entirely different plan for a specific area of your home.
On the other hand, an interior designer will work closely with building constructors and architects. They will look into all building requirements and regulations to completely transform the space to your advantage. While interior decorators can only work with what they've got, interior designers can implement new ideas and fresh designs, making your home unrecognizable.
Which services cost more?
When it comes to the cost of the services, interior designers and interior decorators are similarly positioned on the pay scale. While interior designers may charge for the whole project, and the price can vary on the structural changes and the design you need, most interior decorators charge per hour.
For both professions, the person will take the size of the space, project scope, and budget into consideration before deciding on the final price for the project. Of course, designers and decorators with more skills will be more expensive than people who are just starting out in the industry.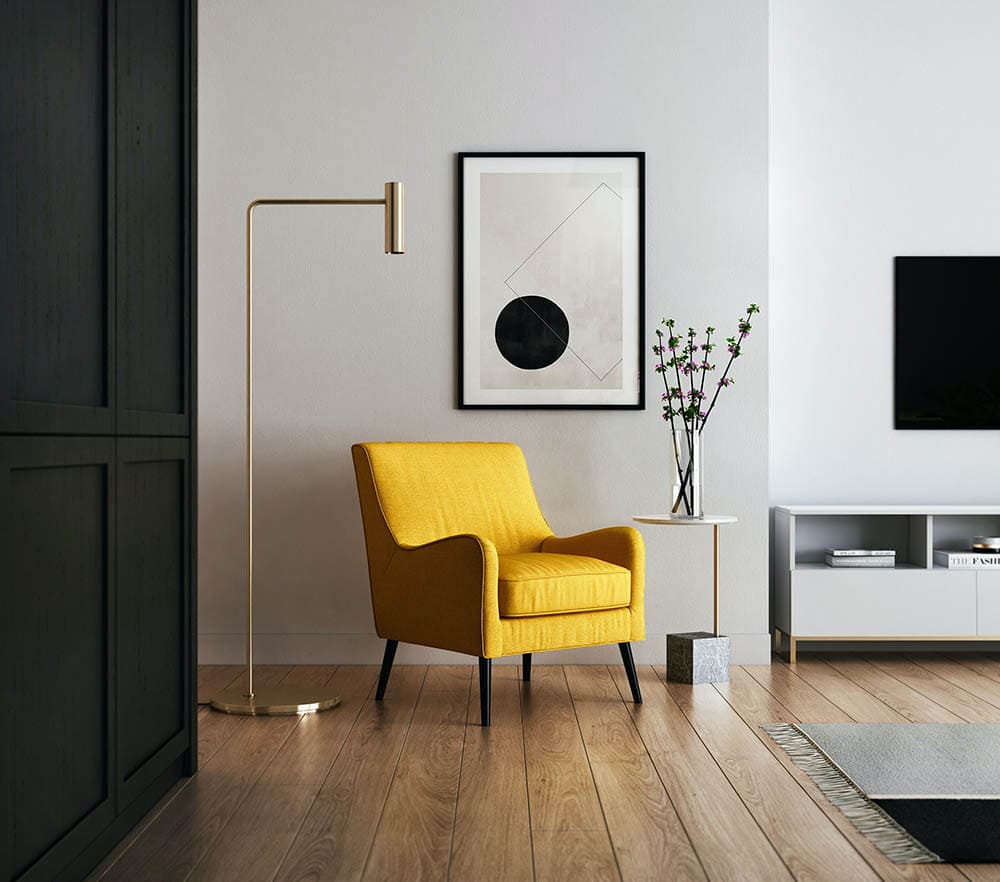 Which one is right for my needs?
Before you reach out to an interior designer or an interior decorator, you should figure out what it is that you want to do inside your home. That way, you'll be able to determine which service will cover all your needs.
When to choose an interior designer?
If you want to change the complete layout of a certain area of your home, or you're looking to make structural changes, an interior designer should be your choice. They will work directly with builders and architects to help you make your space more modern, sustainable, and efficient.
Their job is much more than purchasing new furniture and choosing wallpapers for your home. An interior designer will combine aesthetics and functionality to transform the space into a cohesive, practical environment.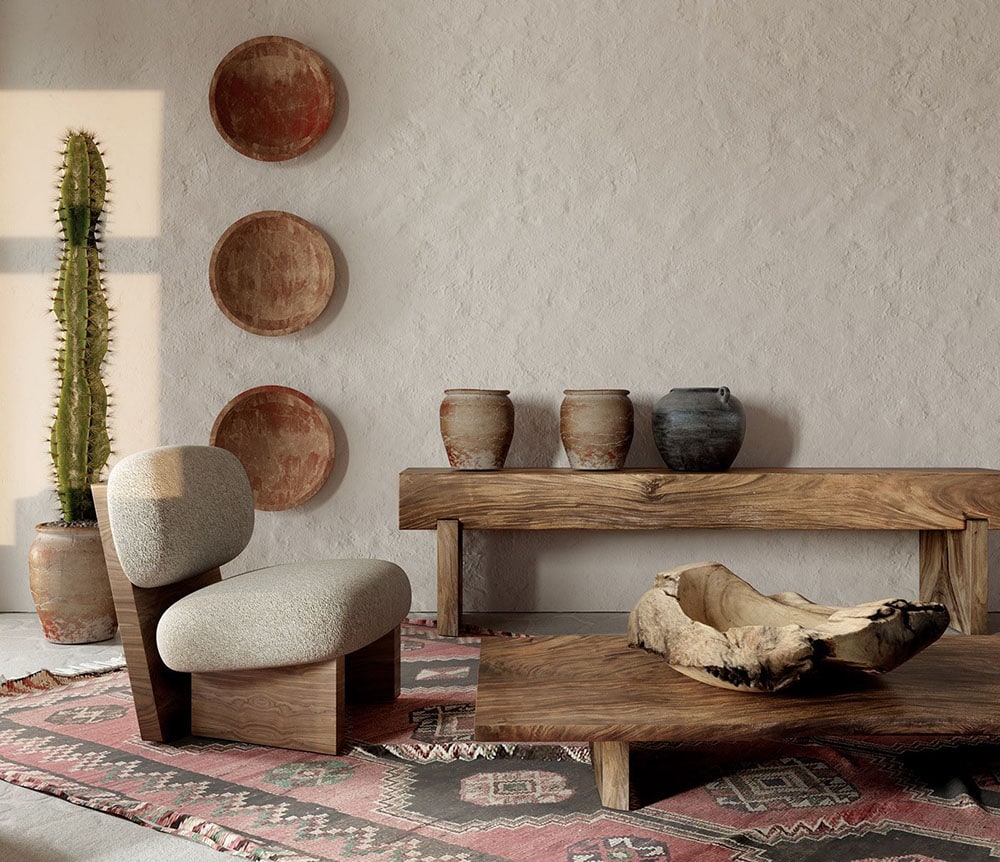 When to choose an interior decorator?
If you're only looking to spice things up by changing the decor and the color scheme of a certain area of your home, it's better to reach out to an interior decorator. They will listen to all your ideas and implement them in the best possible way. An interior decorator will help you choose the best wallpaper, furniture, and paint options to make your home stand out.
By choosing a professional interior decorator, all you'll need to do is relax while they turn your home into a stunning sanctuary that you'll love.
Conclusion
Both interior designers and interior decorators have the same purpose—to beautify your home and make it more efficient and enjoyable. Your service choice will strictly depend on all the changes you want to make in your interior, so before making a perfect choice, ensure you've figured out what are all the changes you're looking to make.
---
Featured Image Credit: Left (Interior Designer) Dragon Images, Shutterstock, Right (Interior Decorator) Julia Volk, Pexels