5 Unique Stair Ideas and Designs (with Pictures)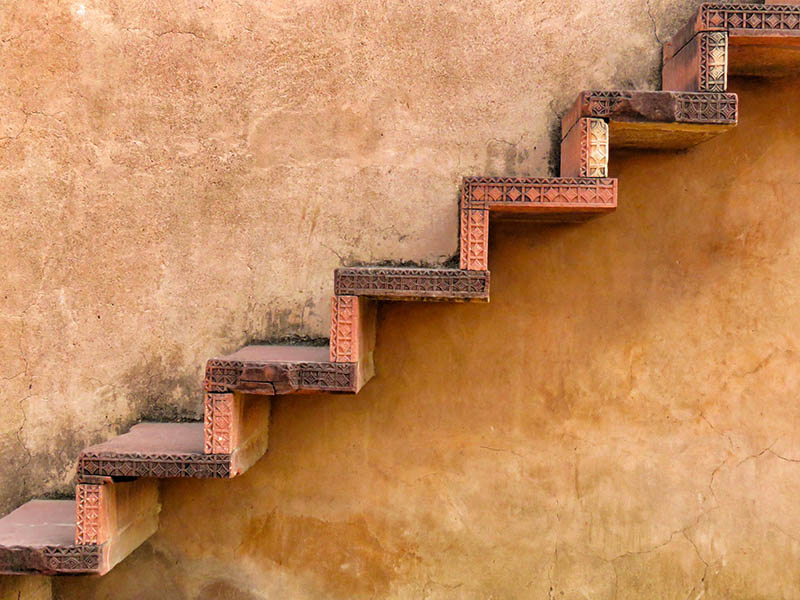 It's easy to forget, but stairs have a ton of design variety and styles to choose from. There are a lot of styles that professionals offer, or you can get your DIY hat out and make your own unique stairs. If you have the materials and tools, all you need are the plans. Let's check those out below so you find out what you need to breathe life into your old staircase.

The 5 Unique Stair Ideas and Designs
1.

Add Wood Treads and Risers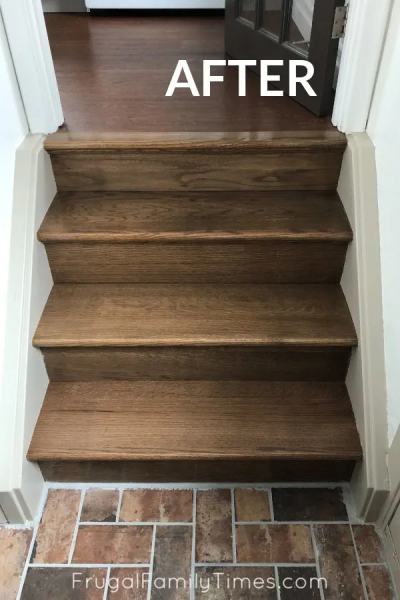 | | |
| --- | --- |
| Difficulty: | Intermediate |
| What you'll need: | riser and tread kit, stain, floor finish, construction adhesive |
If you want to revitalize your old stairs, try adding wood risers and treads. They'll add a new, fresh look and improve your stairway's longevity. The hardest part will be finding the treads and risers at a reasonable price, but there are some very nice hardwood treads available for reasonable prices. Risers can be substituted for a cheaper material if you want to mix up the color scheme.
---
2.

Vintage Wooden Crate Stairs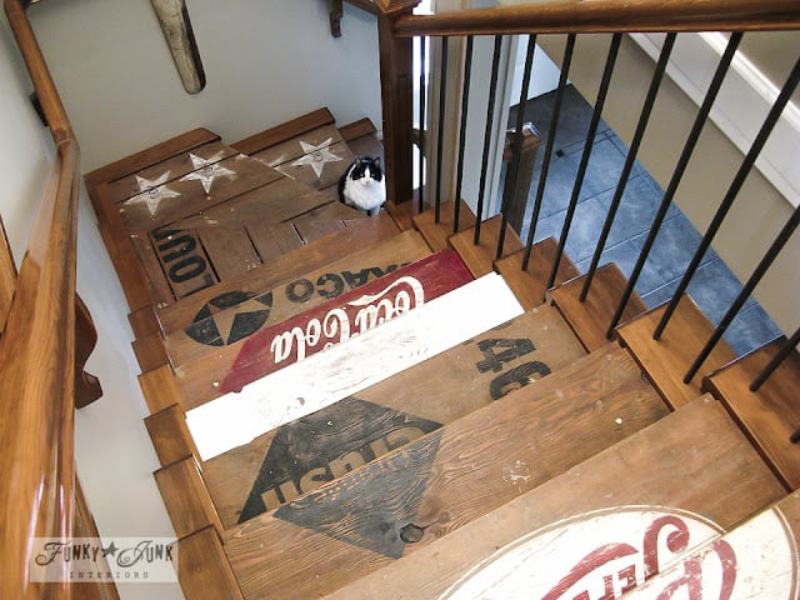 | | |
| --- | --- |
| Difficulty: | Expert |
| What you'll need: | stencils, stencil cutting machine, paint, wood treads and risers, belt sander, stain, varnish |
If you fancy something craftier, look up some old vintage crate logos and design them on your computer. With a stencil cutter, you can make stencils for virtually anything you can imagine or dig up online. The plan uses old soda pop crate designs, but you can use it for any type of design you want. Use your sander to artificially distress the wood after you apply the stencils and paint.
---
3.

Painted On Runner
| | |
| --- | --- |
| Difficulty: | Beginner |
| What you'll need: | belt sander/sandpaper, paint, paintbrush |
Ditch the old carpet runner and paint it on your stairway for a striking update this year. If your old carpet is getting worn or loose, it can present a tripping hazard for kids or seniors. To fix that and change your stair style up, pick out a couple of striking colors. This plan uses white and blue, with blue being the 'runner,' but you can use any two colors you'd like. Simply sand the wooden treads and risers with sandpaper or a sander, then apply paint.
---
4.

Update Wrought Iron Railings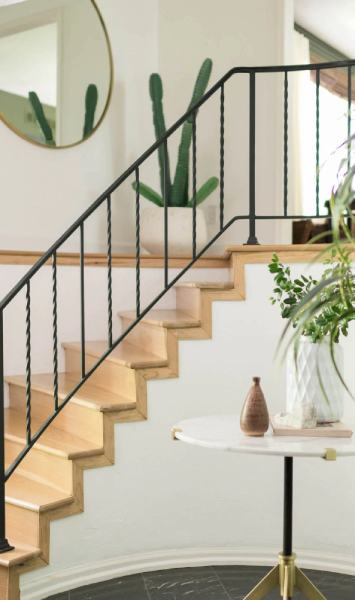 | | |
| --- | --- |
| Difficulty: | Expert |
| What you'll need: | angle grinder, metal discs, orbital sander, sanding discs, drill, microfiber cloth, clamps, safety glasses, dust mask/respirator |
If you have old wrought iron railings with scrolling, you probably agree it could use an update. By using an angle grinder, sander, and some other gear, you can grind away the scrolling. This leaves you with simple metal posts that can be painted any color you want. This task requires cutting metal, so we only recommend it for DIY masters with the right tools. Be sure to wear the right safety gear like glasses and a mask, too, because working with metal is no joke!
---
5.

Staircase into Bookshelf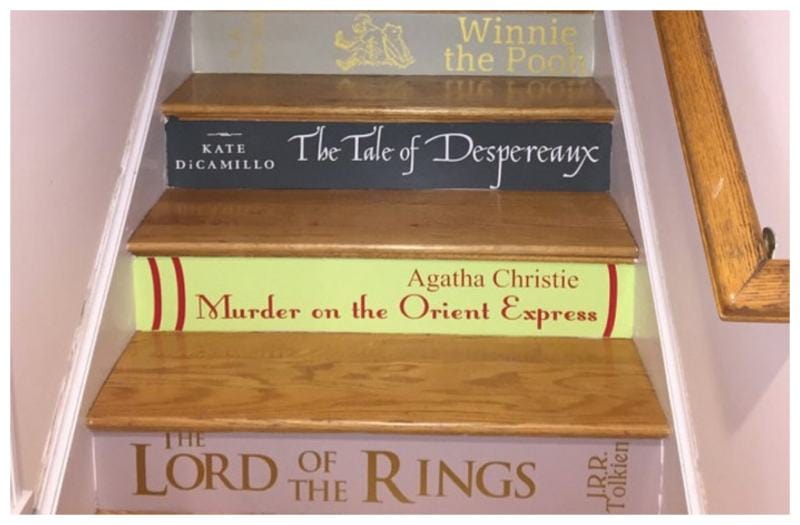 | | |
| --- | --- |
| Difficulty: | Easy to intermediate |
| What you'll need: | sandpaper/sander, paint, paintbrush, stencils (optional) |
If you love to read, you can probably imagine your stairway's steps turning into giant books. The task is fairly straightforward, but you'll need some wicked painting skills! That, or you can cheat and use stencils to accurately depict your steps as books. You can stick to the risers or paint the entire step for a more comprehensive effect.

Conclusion
Stairs don't have to be drab and forbidding. With some tools or even just some paint and time, you can turn your old, boring stairs into a work of art. Serious updates should only be attempted if you have the right tools and experience for the job, not to mention the right safety gear!
See also:
---
Featured Image Credit: Anika Mikkelson, Unsplash