5 Interior Door Trends in 2023 You Can Build Today!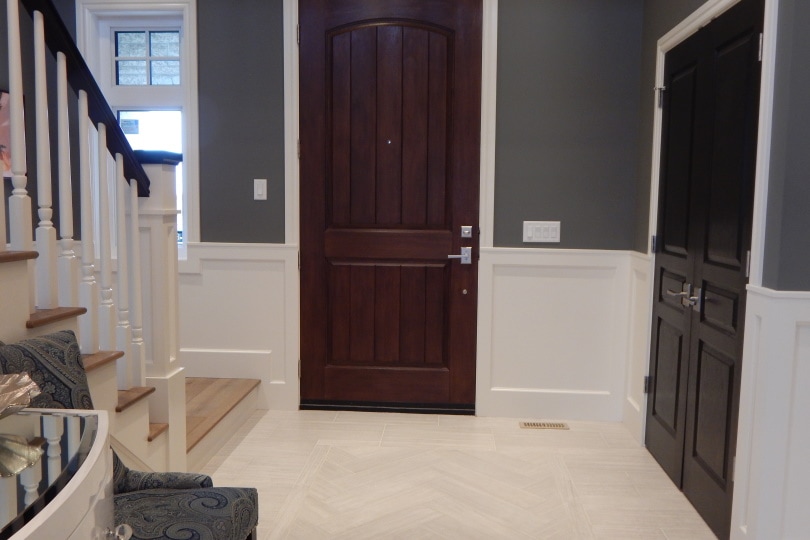 Doors are a necessity in any home, but they can be turned into a statement piece as well. In the 90s and early 2000s, you wanted the doors to be as simple as possible so that they could match any decor and still look clean together.
Today, you want to make your door the star of any room you walk into. The best way to do this is to upgrade your drab door with some of the most popular interior door trends.
Below, you will find door examples that showcase the five best interior door trends of the year. No matter what style of home you have, one of these door trends will fit your home while making it look super modern and fresh too.

The 5 Interior Door Trends to Try
This year, the main interior door trend is to make the door pop. You can do this by using natural colors or using dark and colorful paints to make the door stand out from the rest of your walls. Here are some interior door trends with three examples each to try out this year.
1.

Gray Interior Doors
If you look up interior door trends, the most common trend is gray interior doors. These gray interior doors are not too dark, but they stand out against other light colorations. As a result, they add a lot of texture to your room.
At the same time, these gray interior doors do not make the room too dark. Instead, they blend in with lighter color schemes and bright rooms while adding depth.
Gray interior doors look fantastic with white borders and black knobs. They also look great with rooms that have natural color schemes, such as wood or rock. Needless to say, gray is one of the top interior door color trends.
---
2.

Dark Interior Doors
One of the easiest ways to make your doors look dated is to paint them completely white. Although there are ways to have white doors look modern, the most modern doors are dark. Consequently, dark doors are a hot trend this year.
Black or charcoal are the two most popular dark colors, but navy works too. Any one of these colors will add a lot of depth to the room and make the doors look incredibly modern.
Whenever you paint your interior doors dark, it's important that you pair them strategically with other colors. After all, you don't want the room to look too dark. So, make sure to pair the dark doors with lighter color schemes and natural appearances to add both warmth and depth to the room.
---
3.

Pastel Interior Doors
If you are not a fan of dark doors but still want your doors to look modern, paint them pastel instead. Pastel interior doors have the benefit of white doors in that they can brighten up any room. At the same time, they benefit from dark interior doors in that they look modern and crisp.
If you want to paint your interior doors pastel, make sure that the color scheme matches the color scheme of the rest of the room. For example, you should not paint your door pastel pink if the rest of the room is red since the colors will clash.
Some of the best color schemes to pair with pastel doors are more natural ones. For example, white and light gray rooms often look beautiful with pastel doors because the door adds a pop of color without overpowering the room.
---
4.

Slide Interior Doors
Sometimes, a fresh coat of paint is simply not enough to cut it. Instead, you can completely transform the doors by making them sliding doors. Sliding doors are a great way to modernize your doors without taking up too much space either, making this trend a favorite among small homes.
For example, sliding doors look fantastic in hallways. They also work great if you want to separate the dining room area from your kitchen area. Of course, you can also make your interior doors sliding and paint it with any of the ideas mentioned above.
---
5.

Wooden Interior Doors
The last interior door trend we are going to look at are wooden doors. The key to this trend is to make doors that look incredibly rustic using real wood and natural finishes. You can do this by making unique panels or patterns with the wood, or you can add glass panes onto the door as well.
Wooden interior doors are going to be some of the more expensive ones. The reason for this is that you will have to get a whole new door. You won't want to paint this door, but you can add metallic touches or window panes to spruce it up a bit.

What Is the Trend for Interior Doors?
The biggest trend for interior doors today is bold, statement doors. You can make doors bold statement pieces by painting them dark or painting them pastel. You can also make your doors stand out by using a sliding mechanism, wooden finishes, or even gray colorations.
It doesn't really matter exactly how you make your door pop, as long as it pops while still looking put together, clean, and relaxing in your home.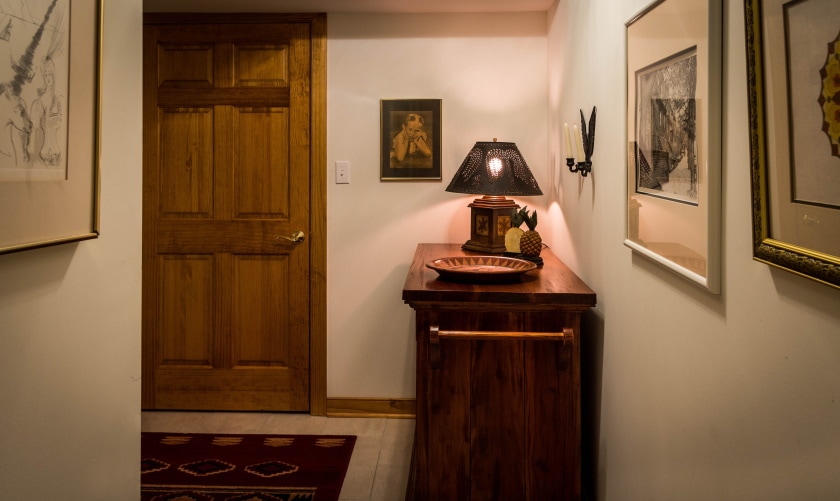 Should All Interior Door Styles Match?
Whenever you design a home, you want all interior door styles to match. The reason for this is because your doors are located in every room. For your home to have a sense of continuity, the doors must match as a result.
This can be a bit difficult for certain trends, but it is possible. For example, you don't need a sliding door in every room. Just put the sliding door where needed. However, make the sliding door the same material and color as your other doors so that it matches the rest of your interior decor.

Final Thoughts
If you want to bring your home into the modern era, make your doors pop with any one of the ideas above. Whether you want dark doors, light gray doors, or pastel doors, a fresh coat of paint can be a great way to make your doors centerpieces. You can also use natural wood finishes or a sliding door mechanism to make your doors stand out.
---
Featured Image Credit: Piqsels