21 DIY Wood Log Projects You Can Build Today (with Pictures)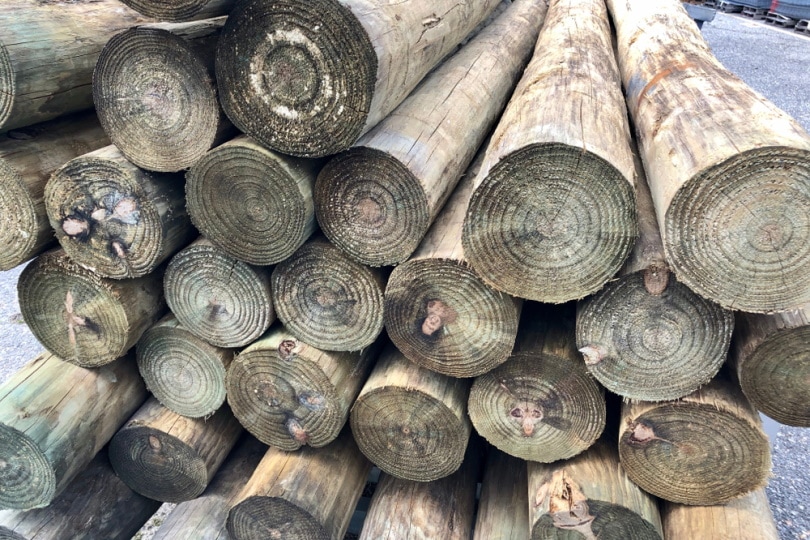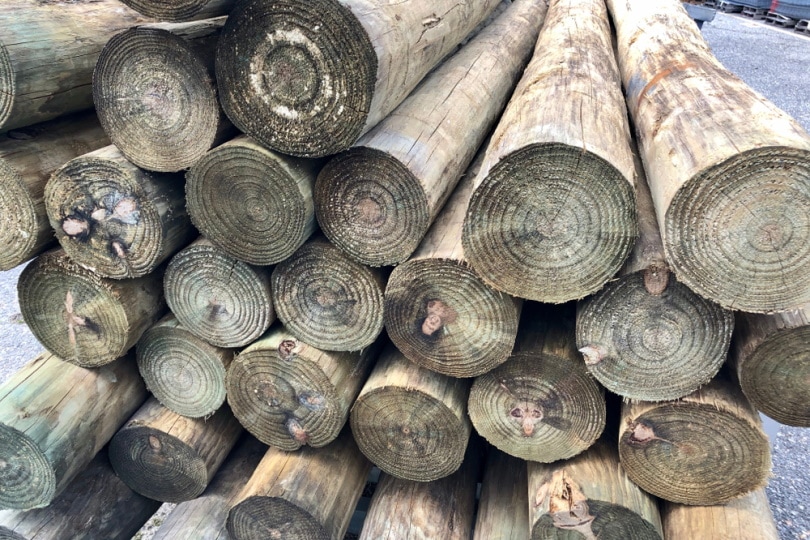 Wood is a highly versatile material and one of the oldest materials used for making tools, furniture, and even buildings. While materials like concrete and plastic might be preferred when making a lot of products, but if you want natural beauty, strength, and all from a material that you can work with yourself at home, you still cannot beat wood.
If you're looking for a new project to start today, we have included 21 wood log DIY projects below. These use logs, do not require that the logs be turned into timber or planks first, and they retain the natural beauty of the log shape and structure when the item is finished.

The 21 DIY Wood Log Projects
1.

Coasters
It isn't just huge logs that can be used for these projects. With these plans, you'll learn how to make wood log coasters of any size! Coasters are just large enough to comfortably sit a mug on. They protect the table underneath and can prevent your drink from slipping and falling over. Log coasters are easy to make, really only necessitating the cutting of a slither of wood that is then sanded and treated. They look good, are effective, and they enable you to use branches or the logs of some smaller trees.
---
2.

Candle Holders
If you have a Forstner bit, then making a candle holder is really easy. Cut a branch in half lengthways, use the Forstner bit to bore out the holes for your tealight, and then treat the wood. You can use wax if you want the wood to retain its natural beauty, or paint or varnish to give a different look. Alternatively, you don't even have to cut the branch lengthways, just leave it whole.
---
3.

Hollow Log Vase
Using a hollow log to hold a plant or flower makes sense, although you will obviously need to incorporate a small vase of some sort to prevent the water from escaping. Choose an attractive log that still has plenty of bark on it to achieve a natural look.
---
4.

Coat Rack
If you have a series of good-looking branches, and you want to bring the natural look indoors, you can use them to create this attractive looking coat rack that is made from branches. Ideally, you can also use a weathered pallet or crate to make the frame of the rack too.
---
5.

Wood Owls
It's amazing what you can make with one thick log, five slices of a log, and some imagination (or the plans). In this case, you can create cute looking owl ornaments that will look great in a garden but would also work well in a porch or hallway that connects the outdoors to the inside of your house.
---
6.

DIY Wood Slice Clock
DIY clocks are impactful, functional, and surprisingly easy to make. What's more, the near-circular shape of a cross-section of a log makes it the perfect choice as a clock face. Stamp, burn, or paint the numbers on; add a clock mechanism; and choose hands to create the best-looking homemade log clock.
---
7.

Cutting Board
Learn how to make a rustic cutting board and authentic wooden cutting slabs here rather than buying, which can cost you a fortune when all they really are are slices of a log. If you have a chainsaw or access to somebody that has one, and a tree, you can make your own, although it does require some treatment to ensure that it doesn't fall apart or leech into whatever you're cutting.
---
8.

Bookends
Bookends prevent books from sliding and ensure that they stay stood vertically. Rather than spend cash buying bookends, you can create your own by using a slice of a log and cutting it in half. You will want to sand it roughly, to prevent cuts and splinters, and treating it will help ensure it lasts longer.
---
9.

Log Wine Bottle Holder
If you've got a means of boring some wide holes in a log, you have the means of creating an attractive, functional, and tough wine bottle holder that will look great in any kitchen but will work especially well in a country kitchen.
---
10.

Log Table
With a decent collection of branches and thin logs and careful measurement, you can make this attractive-looking side table. It's great for holding books and not only does it work with logs of different diameters, but it also benefits from having branches of different sizes in its construction.
---
11.

Lazy Susan
Not only is this an operational Lazy Susan, giving you a convenient way to move food around the center of the table while serving and sharing food, but it even incorporates LED lighting to improve the mood around the table. The use of a bearing ensures that this Lazy Susan moves smoothly and sweetly.
---
12.

Coffee Table
All you need to make this table is the legs and a large slice of wood. You will also want to wax and treat the wood, but tables like these can cost hundreds of dollars, whereas making one yourself costs just a fraction of that and gives you a much greater sense of satisfaction.
---
13.

Log Picnic Table
You may want to adapt the design according to the slices of wood you have available, as well as the people that will want to sit around the table. But if you have access to plenty of wood, and the right tools, you can make an entire picnic table and benches for comfortable and convenient al fresco dining.
---
14.

Wood Log Planters
It can be heart-breaking when an otherwise healthy tree is felled by the winds, or by any other natural or manmade disaster. However, with these planters, you can turn disaster into an attractive opportunity to regrow.
---
15.

Log Chairs
With a decent stump and a good saw, you can effectively carve a rudimentary chair design out of a fallen tree. It will hold together although you may want to sand it down to prevent splinters and it would benefit from being treated so that it is smoother and more comfortable.
---
16.

Log Lounger
This is definitely going to need cushions to avoid giving yourself a bad back, but the wood log design would look great in any garden or outdoor area. You can give it the amount of curve and the size that best suits your needs and your lounging position.
---
17.

Stool
Very simple to make, these stools have casters so they can easily be moved around. They would work well on the patio as an Ottoman or footstool, or they could be moved around the picnic table as occasional seating.
---
18.

Floor Lamp
This impactful floor lamp design is surprisingly simple to make. It takes a few slices of a tree, ideally from the same log to ensure reasonably uniform size, but it will work well as an indoor or outdoor floor light, once finished.
---
19.

Step
Log steps look good when they are used on hills and around the garden because the timber lends itself perfectly to the natural surroundings. Adapt the plans to meet your own size and space requirements.
---
20.

Bench
Benches aren't really designed for sitting on for hours at a time, which means that they don't have to be as comfortable as a seat or chair. But you may still choose to add a cushion to these benches. Doing so means that they are not only great looking but will be comfortable as well.
---
21.

Wood Slice Wall Art
Wood not only has natural beauty, but even the etched lines from the power saw can add to that beauty and give wood slices some additional texture. Create a piece of naturally beautiful and striking wall art using wood slices from your garden.
Final Words
Logs are beautiful and natural, and you can work them to create almost any shape and style. The 21 projects above can inspire or give you the plans you need to start on a wood log project today.
See Also: 
---
Featured Image Credit: _jadimages, Shutterstock