Jeep Commander Towing Capacity – How Strong Is It?
The Jeep Commander is an excellent SUV that features an innovative interior design and a powerful engine that offers more space than most other SUVs. It is a sturdy off-road vehicle designed with comfort and style in mind.
This vehicle can do many things, including towing. It's no surprise that most long-distance travelers prefer this SUV for long trips. It is one of the most powerful vehicles perfect for towing.
Towing capacity is a primary factor when deciding what vehicle to buy. We'll discuss the Jeep Commander's towing capacity in this guide. Also, we'll look at several specs and features of this SUV. So, keep reading to learn more!

General Overview of the Jeep Commander
The Jeep Commander is a crossover SUV (Sport Utility Vehicle) manufactured and sold by Jeep for the 2006–2010 model years. Usually, the vehicle features a four-door, seven-passenger seating layout.
It also has an available six-passenger seating configuration. It was the first SUV ever produced by Jeep. Here are several features of the Jeep Commander:
Towing Capacity: If you're looking for an SUV to tow either a boat or camper, it's good to know what to look out for. The first thing is to know how much weight you'll be towing.  The Jeep Commander has a minimum towing capacity of 200 pounds and can tow up to 7,400 pounds when equipped well. It'll still have plenty of passenger and storage space. It makes it one of the strongest towing SUVs among full-size SUVs in the market today.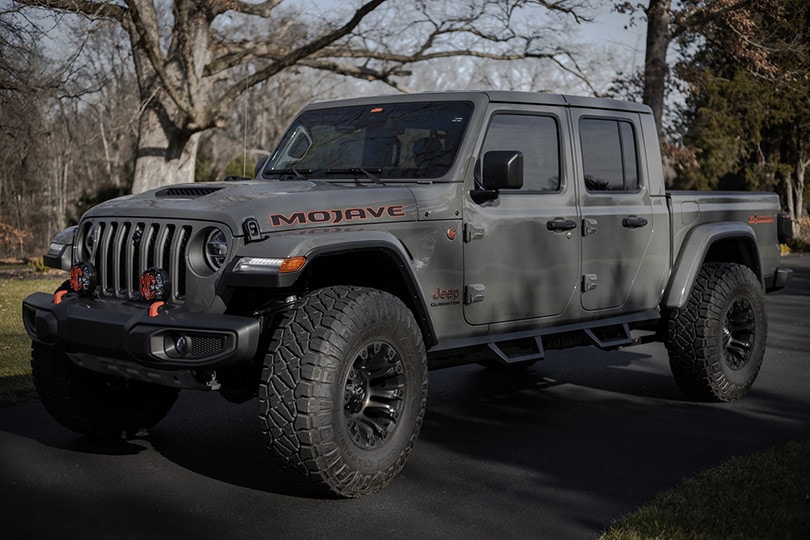 Here's the towing capacity of the Jeep Commander based on the model year.
| | | |
| --- | --- | --- |
| Model | Minimum Towing Capacity | Maximum Towing Capacity |
| 2006 Jeep Commander | 3,500 pounds | 6,500 pounds |
| 2007 Jeep Commander | 3,500 pounds | 6,500 pounds |
| 2008 Jeep Commander | 3,500 pounds | 7,400 pounds |
| 2009 Jeep Commander | 3,500 pounds | 7,400 pounds |
| 2010 Jeep Commander | 200 pounds | 2,000 pounds |
Ensure you don't exceed the towing capacity, as it may have severe consequences like interfering with your Jeep's braking system.
Engine: The Jeep Commander was the first midsize SUV offered by Jeep. It has a unique blend of off-road capability, space, comfort, and style. These features have made it a popular SUV among Jeep customers. Most models of the Jeep Commander have 4.7-liter to 5.7-liter engines. They produce between 210–326 horsepower. Their engines are mated to five-speed manual transmissions. Also, they have an optional four-speed automatic transmission.
Seating Capacity: The Jeep Commander seats up to seven passengers in three rows of seating. The second row features captain's chairs for greater comfort when driving long distances. Some trims and models have a capacity of five passengers. Trims with third-row seating have a passenger capacity of seven.
Interior Features: Inside, you'll find a roomy interior. There's more cargo space than you might expect in this vehicle. The rear seats fold flat, so there's enough room behind them to carry up to 500 pounds of cargo. There are three rows of seats with enough space to fit passengers who need extra legroom or cargo space. The standard interior features are pretty impressive. You'll find power windows, locks, and mirrors with remote keyless entry. Also, it has a touch screen, 6-Boston Acoustics speakers, and air conditioning. You'll also find an AM/FM stereo with a CD player and Bluetooth phone connectivity. Some models have leather upholstery and heated seating. They also have power-adjustable front seats with lumbar support.
Safety Features: The Jeep Commander has many safety features that make it one of the safest SUVs on the market. The front and rear three-point seatbelts are standard on all models. There are four-point seatbelts in the second-row seats as well. The vehicle has standard side curtain airbags for both rows. The Jeep Commander also comes with Auto-Emergency Braking and Lane Keep Assist. Another crucial safety feature of this SUV is the Driver Attention Detection, also known as fatigue detection. It alerts the driver when it detects signs of drowsiness.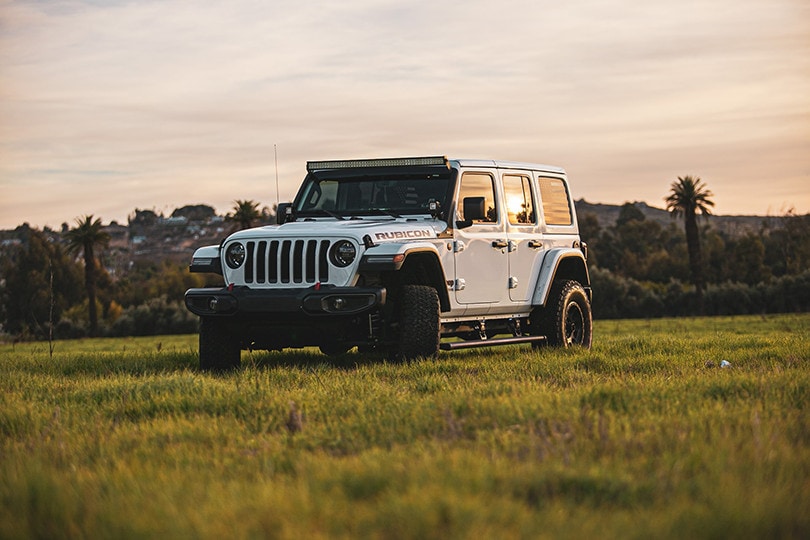 What Are the Different Types of the Jeep Commander?
There are different types of Jeep Commander. Here's a table with the main model types and outstanding features of each:
Main Model Type
Number Of Trim Levels
Feature Comparison
2006 Jeep Commander
Two trims (Base and Limited)
▪       Seven-passenger seating

▪       Five-speed automatic transmission

▪       235 horsepower at 4,500 rpm

▪       An EPA rating of 15/19 (city/highway)

2007 Jeep Commander
Three trims (Sport, Limited, and Overland)
▪       Seven-passenger seating

▪       Five-speed automatic transmission

▪       235 horsepower at 4,500 rpm

▪       10/12 (city/highway) EPA rating

2008 Jeep Commander
Three trims (Limited, Overland, and Sport)
▪       Seven-seater

▪       Five-speed automatic transmission

▪       305 horsepower at 5,650 rpm

▪       An EPA rating of 14/19 (city/highway)

2009 Jeep Commander
Three trim levels (Sport, Limited, and Overland)
▪       Most trim levels have a seven-seating capacity

▪       Five-speed automatic transmission

▪       305 horsepower at 5,650 rpm

▪       An EPA rating of 14/19 (city/highway)

2010 Jeep Commander
Two trim levels (Sport and Limited)
▪       Seating of up to seven passengers

▪       Five-speed automatic transmission

▪       210 horsepower at 5,200 rpm

▪       An EPA rating of 14/20 (city/highway)
Advantages of the Jeep Commander
Excellent off-road capability
Excellent handling in all weather
Comfortable and dependable
Excellent fuel economy
Spacious interior and plenty of legroom
The SUV's towing capacity is high
It comes with an all-wheel-drive system
Stability at highway speeds
A unique look that's both sporty and rugged
Affordable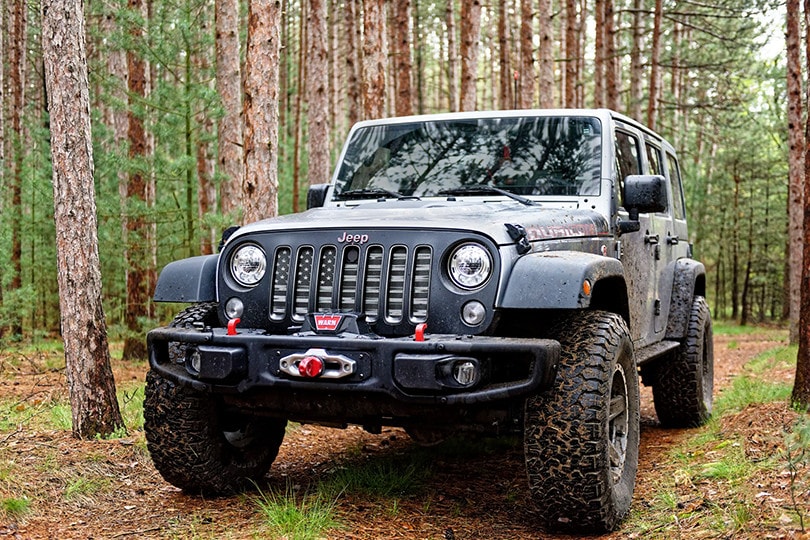 Disadvantages of the Jeep Commander
Prone to exhaust leaks
The third-row seat is not spacious
The SUV's engine cooling system may fail from time to time
There are faults in the SUV's power train
The electrical system may cause issues if not maintained well
Failed airbag deployment problems
How to Prepare the Jeep Commander for Towing
Towing a trailer is a simple process, but it can be intimidating and stressful. If you're new to towing, here are some tips to make it easier.
Inspect the Tires of the Trailer You're Towing: Your trailer's tires should be in excellent condition. It's not just about safety, but also about having a smooth ride and avoiding damage to your Jeep Commander or trailer. Always check the spare tire, jack, lug nuts, and bolts on all wheels. It's also an excellent idea to have a spare tire and jack in the trunk of your Jeep Commander. This way, you can change it fast if necessary.
Always Use a Corresponding Ball and Hitch: The ball and hitch system on your Jeep Commander is designed for specific vehicle weight. If you're towing a heavy load, ensure that your ball and hitch are sized well. When choosing a ball and hitch, match the correct weight on the manufacturer's specifications with the vehicle's weight. If you're unsure what weight your vehicle is rated at, contact the manufacturer or the tow company you want to use and ask them for specifics. Many trailer accidents occur due to the incorrect size of the ball and hitch.
Check if the Trailer's Lights Are Working: Trailer lights play a crucial role in your driving experience. They are mostly used to road alert other motorists of your presence and to light up dark areas. If you have purchased a new trailer, check how it works and whether the lights are working correctly. It would be better to replace them if there are any faults.
Use Safety Chains: If you're towing a trailer, you'll need safety chains. They prevent an accident if the hitch and the ball disengage. Then, the trailer will catch the hitch rather than separating it from your Jeep.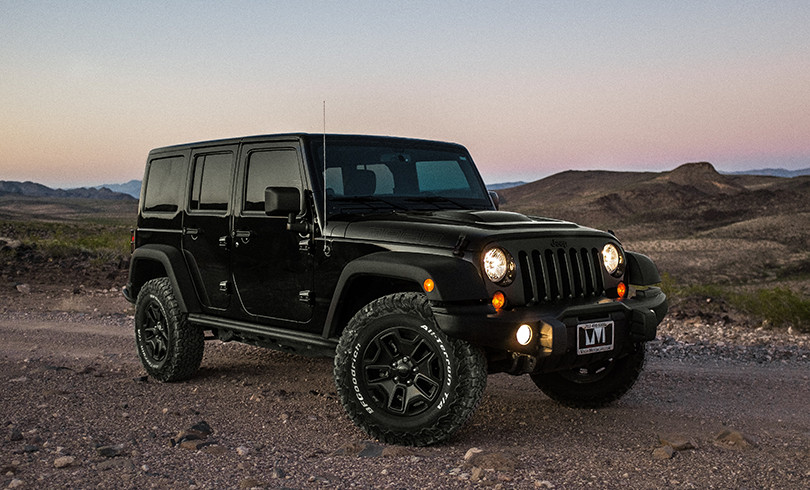 FAQs About the Jeep Commander
1.

Why was the production of the Jeep Commander discontinued in 2010?
The Jeep brand discontinued the Jeep Commander because it had become obsolete in the market. So, it could not compete with other vehicles in terms of its features and specifications. Its production was no longer considered a good investment for the company.
---
2.

Why is the towing capacity of the 2010 Jeep Commander less than the previous years?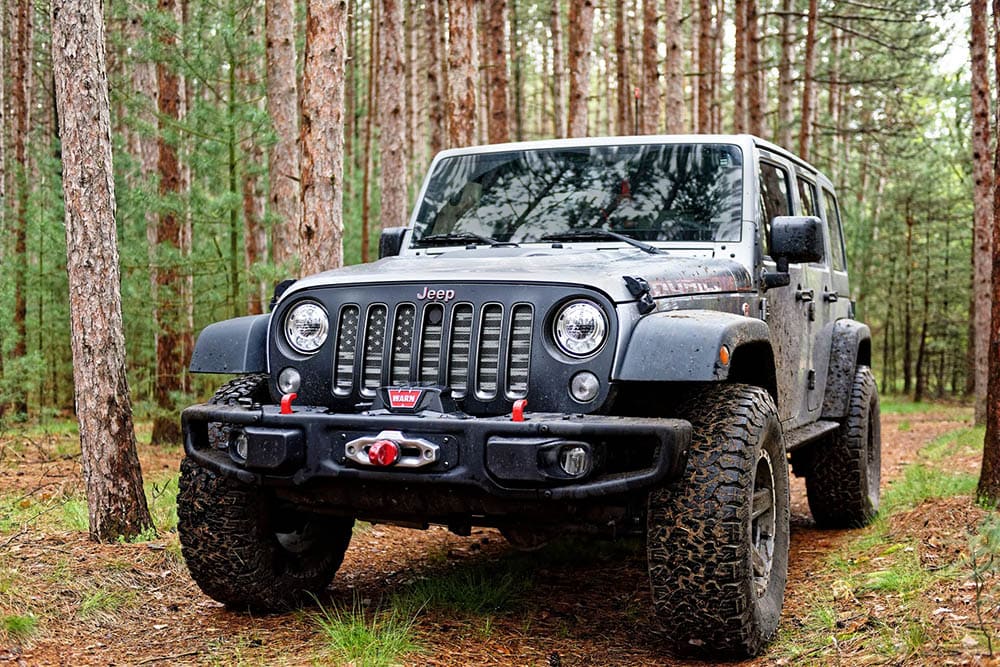 The minimum towing capacity of the 2010 Jeep Commander is 200 pounds, while the maximum is 2,000 pounds. The reason for this decrease in towing capacity is the adjustments in the frame design. Another reason is the increased use of advanced safety technology.
These changes improved the overall safety of their vehicles. The 2010 Jeep Commander also has a smaller engine than previous models. So, it has less power and torque than the previous year's models.
---
3.

What camper size can a Jeep Commander tow?
When considering the towing capacity of your vehicle, it's crucial to consider the weight of your camper or trailer. The Jeep Commander can tow a camper with a weight range of 2,500 to 6,000 pounds.
Conclusion
The Jeep Commander is one of the most versatile SUVs of its generation. It can carry many passengers and plenty of cargo. Besides, it can tow trailers, campers, and boats easily.
---
Featured Image Credit: cody lannom, Unsplash