Jeep Liberty Towing Capacity – How Strong Is It?
Jeeps are known for their rugged design and are aimed toward an adventurous lifestyle. For this reason, they typically have a decent towing capacity.
However, different models have different towing capacities. Plus, the towing capacity can differ from year to year, as well. If you're interested in the Jeep Liberty, you probably want to know what its towing capacity is.
Below, we've written a complete guide that compared different models and years of the Jeep Liberty. Therefore, you can see how different models have different towing capacities and choose the correct car for your needs.

Jeep Liberty Overview
The Jeep Liberty is an SUV that Jeep introduced in 2002. The company produced this car in a variety of different models, with plenty of potential upgrades. In 2012, production was halted, however. For this reason, any Jeep Liberties you find today will be used.
As with most cars, each year this Jeep was created led to some changes. 2008 saw some serious changes in towing capacity and the overall features of this Jeep. It even had an option for a sunroof, which wasn't seen in previous models.
Therefore, there is a distinctive style difference between the pre-2008 Jeep Liberties and the new models. However, underneath, these different models are relatively similar.
In 2012, the company stopped production of the Jeep Liberty. Instead, the company restarted production of the Cherokee, which was their SUV before the Liberty was created. Furthermore, the Cherokee continued to be produced outside of the US while the Liberty was being created inside the US.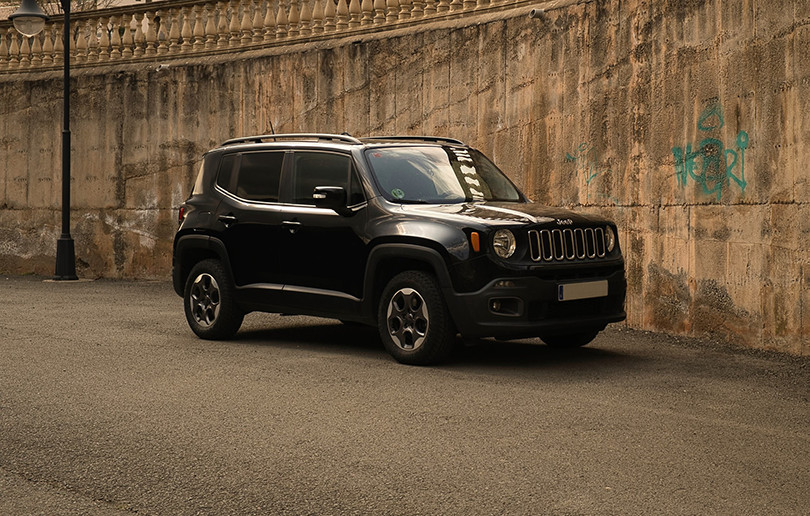 What Are the Different Types of Jeep Liberty?
There are two main generations of the Jeep Liberty. The first generation lasted from 2002 to 2007. The second generation started in 2008 and ended in 2012 when the Liberty was discontinued. Both of these generations are extremely different from each other. However, there are some smaller year-to-year differences, as well.
Model
Feature Comparison
2002
Introduced rack and pinion steering

Introduced PowerTech engines

Independent front suspension

2005
Introduced the 2.8 VM Motori CRD diesel engine in some trim options. (However, new regulations placed on vehicle transmissions limited the engine's usefulness.)
2008
V-6 engine

Increased towing capacity

2011
Choice between automatic and manual transmission
What Is the Towing Capacity of the Jeep Liberty?
The towing capacity differs depending on the year and trim choice. Generally, as the years went on, the Liberty got more towing capacity. However, it does depend on the exact trim level from each year. Here's a general guideline for the towing capacity.
Basic Early Model: 2,000-pound towing capacity. Most early models had a maximum towing capacity of 2,000 pounds without a towing package. Not all years had the availability of a towing package.
Manual Transmission Models: 3,500-pound towing capacity. All manual transmission Jeep Liberties have a higher towing capacity. Of course, to get this higher towing capacity, the car had to be purchased with a towing package.
Automatic Transmission Models: 5,000-pound towing capacity. For all automatic transmission models purchased with a towing package, you can expect a towing capacity of 5,000 pounds.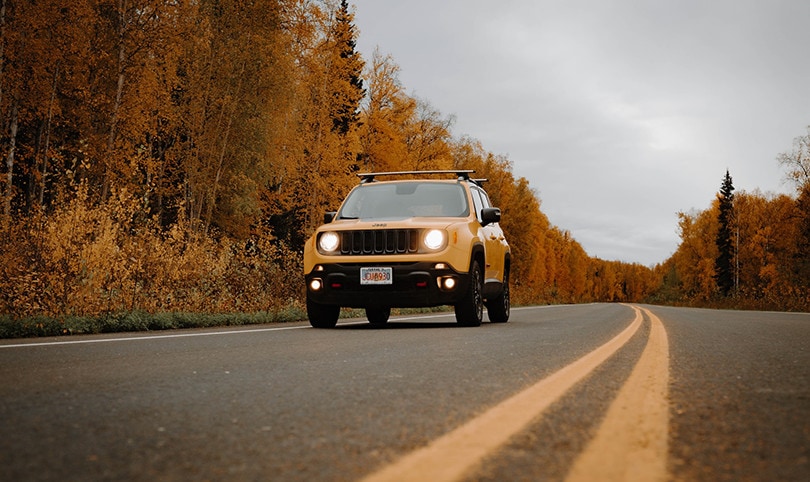 Advantages of the Jeep Liberty
The Jeep Liberty was not the best car on the road. In fact, later versions of the car were rated extremely low. Sometimes, they even scored the lowest in their category. Because of these low scores, Jeep decided to switch back to the Cherokee in 2013. In all likelihood, you aren't missing much by not having newer versions of the Liberty around.
Typically, the Cherokee is a better option for most people.
With that said, there were several good things about the Jeep Liberty. It did tow well and has the ability to handle some tougher terrain.  Overall, this SUV performed well off-road and was one of the best off-roading SUVs of the time.
However, these positives generally didn't outweigh the negatives, which is why you won't find Jeep making this car today.
Disadvantages of the Jeep Liberty
There were many things customers commonly complained about with this car. The boxy design was originally thought to draw customers. However, in the later years, this design began to push customers away. More customers wanted modern-looking vehicles and the Liberty didn't fall into that category.
The interior of the Liberty was poorly designed and uncomfortable. Upgrading to new trim levels didn't do much for the interior, either. Plus, the handling was janky. Jeep appeared to trade comfort for off-road capabilities. There are other cars that offer both and aren't terribly different in price.
This car didn't have huge amounts of success. There were some years when the Jeep Liberty did receive praise and have good sales. However, there is a reason the company finally discontinued it in 2013.
Frequently Asked Questions (FAQs)
Can a Jeep Liberty Pull a Trailer?
All Jeep Liberties have at least 2,000 pounds of towing capacity. Therefore, they can typically pull a trailer without much of a problem. Of course, it does depend on the size of the trailer and what it has on it. This SUV is pretty capable of towing, so pulling a trailer usually isn't a problem.
Furthermore, this Jeep can pull up to 5,000 pounds, depending on the exact model and package you get. Newer models with automatic transmissions and towing packages can tow the most. So, if you're going for towing capacity, purchase one of these cars,
What Can a 2006 Liberty Tow?
The 2006 Liberty could tow between 2,000 to 5,000 pounds, depending on the exact car and the package. Without any towing package, the basic model can tow about 2,000 pounds. However, if you get a towing package, you increase the towing capacity substantially.
With a towing package, a manual transmission can tow 3,500 pounds. On the other hand, the same car with an automatic transmission cat tow 5,000 pounds. So if you want as much towing capacity as possible, you need an automatic transmission with a towing package.
How Much Weight Can a 2007 Jeep Liberty Tow?
The 2007 Jeep Liberty has just as much towing capacity as the 2006 model. In fact, these two models are extremely similar.
Therefore, the base 2007 Jeep Liberty has a towing capacity of 2,000 pounds. If you get a towing package on the car, it will raise the towing capacity substantially. A manual transmission gets 3,500 pounds of towing capacity with the optional package, while the automatic transmission gets 5,000 pounds.
Therefore, this model does vary a lot in its towing capacity. For this reason, we recommend being rather cautious regarding the exact model that you purchase.
Conclusion
The Jeep Liberty was designed for its off-roading capabilities and its towing capacity. Therefore, it could tow quite a bit for being an SUV of that time period. The base model of most years could tow 2,000 pounds at the very least. If you added a towing package, you doubled the towing capacity (or just about doubled it, depending on the transmission).
While this car did have a substantial towing capacity, it wasn't particularly comfortable and didn't handle well. For this reason, the company stopped making this vehicle in 2013, when they switched back to the Jeep Cherokee.
Occasionally, you can still find the Jeep Liberty used. However, these cars are becoming more and more difficult to find as the years go on.
---
Featured Image Credit: Diego Damato, Unsplash