Top 15 Landscape Ideas Where Grass Won't Grow (With Pictures)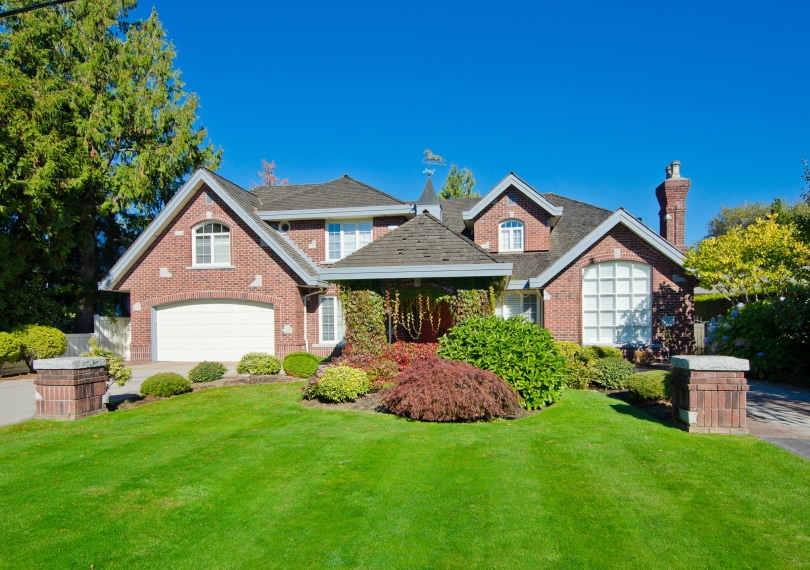 Some people are happy when the grass won't grow because it gives them a reason to do something unique with their backyard. But others are sad because they genuinely enjoy a lush, green lawn and the amazing smell it has when you cut it.
Wherever you fall in that spectrum, we've compiled a list below that will give you 15 incredible landscape ideas for where the grass won't grow. Some will transform your yard entirely, while others will only modify it, so it remains natural but without the eyesore of no grass.

Top 15 Landscape Ideas For Where Grass Won't Grow
1.

Water Feature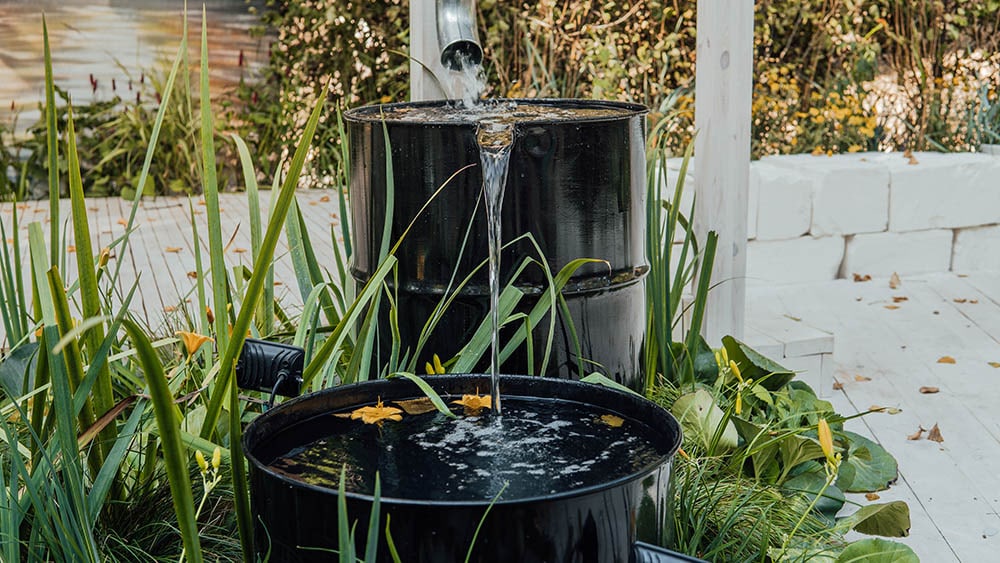 If the grass won't grow, just dig a hole and fill it with water. Well, it's a little more complicated than that, but a water feature can be an incredible addition to your yard. If you plant a little garden around it, the space can become your own private oasis.
Another thing about water features is that they are very eco-friendly. You'll be providing a swimming and bathing area for many different critters. So, not only will you be solving your no-grass problem, but you will be doing something good for the environment around you.
---
2.

Concrete Patio
A concrete patio doesn't have to be as industrial as it sounds. If you have a patch of lawn that refuses to live up to expectations, then turn it into a concrete patio. An exposed rock slab or stamped concrete will look great. Add some chairs and a black steel fire pit, and you have a relaxed and modern place to hang out with friends in the backyard. The best thing about concrete is that it is very long-lasting and durable.
---
3.

Gravel Patio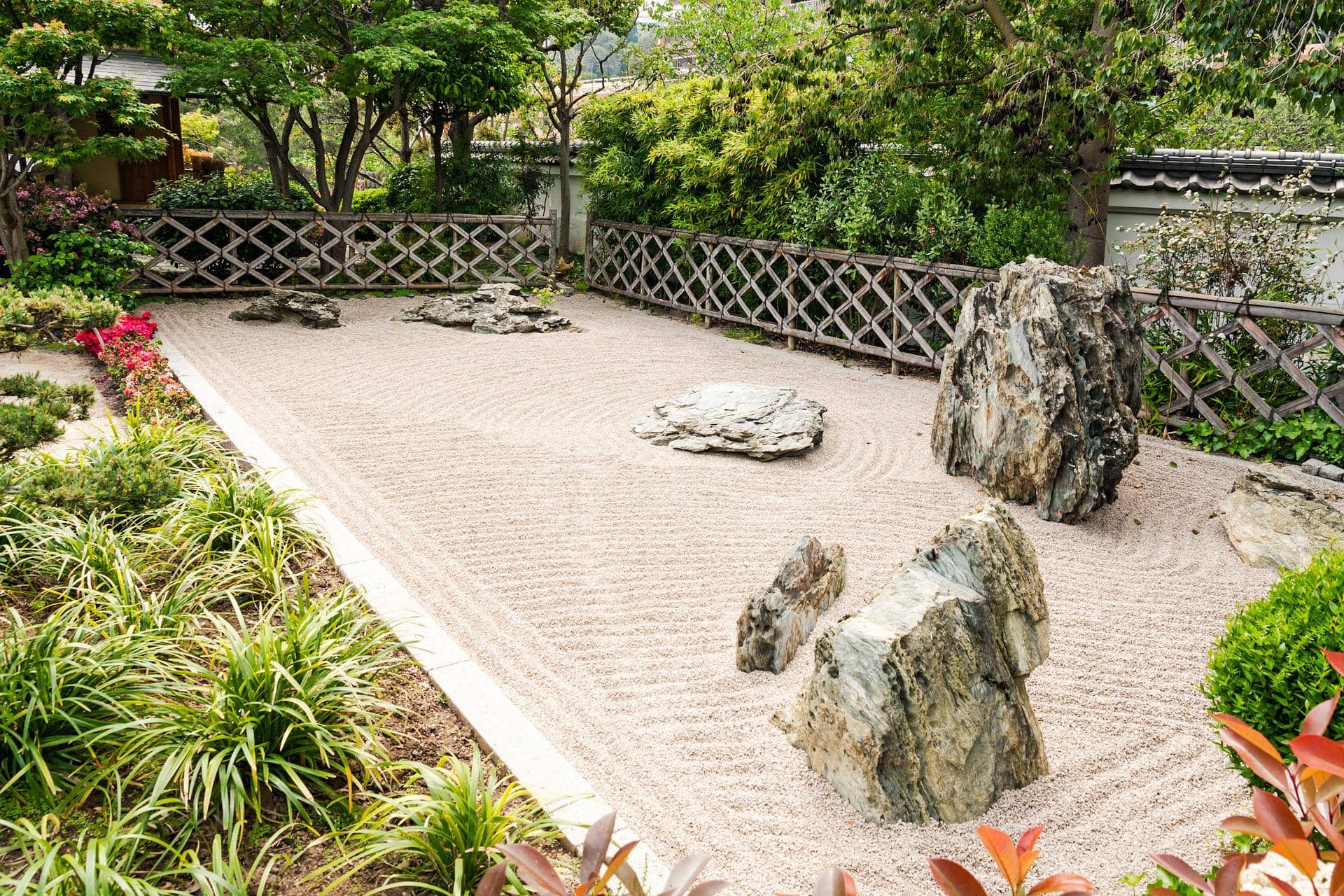 Similar idea to the concrete, but with gravel. Once again, this can be done very nicely to create a warm and inviting place to hang out with friends. There are many colors and styles of gravel available. A gravel patio is more DIY than a concrete one is, but it will still take a bit of work. And it has to be done right, or you could have weeds popping through the gravel over time.
Consult a landscaping expert
Find a brick and stone specialist in your area, and get free, no-commitment estimates for your project.


---
4.

Raised Flower Bed(s)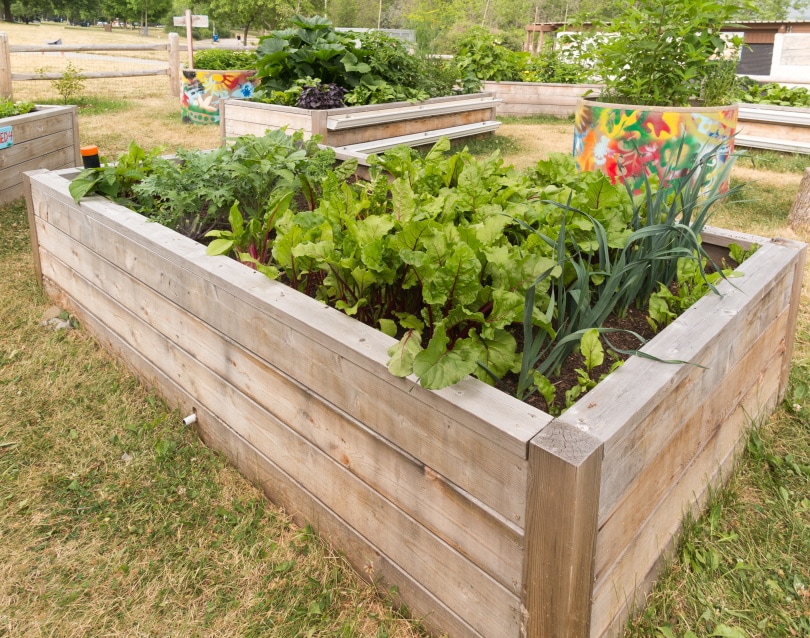 Whether you have a dead patch of grass in a random spot in the yard or patches all over that refuse to grow, there is probably a way you could make a raised flower bed work if gardening is your thing. The neat thing about container gardening is that it's slightly less intensive than a big vegetable garden, for example.
A raised flower bed would give you a great DIY landscaping option. There are tons of plans online that most people could put together with basic tools and limited knowledge.
---
5.

Rubber Mulch
Did someone say eco-friendly options? Rubber mulch has grown in popularity over the years. Rubber is one of those things that is not biodegradable and takes up space in our landfills, so companies have begun to repurpose it and keep it out of the dump.
If you've got kids at home, this idea is for you. Get a playset for the backyard, but instead of filling the area with sand, fill it with rubber mulch. You can get the mulch in various colors, and you'll be making great use of the spot where the grass isn't growing anyways!
---
6.

Rock Garden
Big rocks or small rocks; they can all come together to create incredible, artistic displays. You can incorporate flowers and plants into a rock garden, or maybe a water feature. Some stunning rock gardens are just rocks of various colors and sizes. The neat thing about a rock garden is how versatile it is. Plus, you can change it throughout the year depending on how you do it.
---
7.

Add a Shed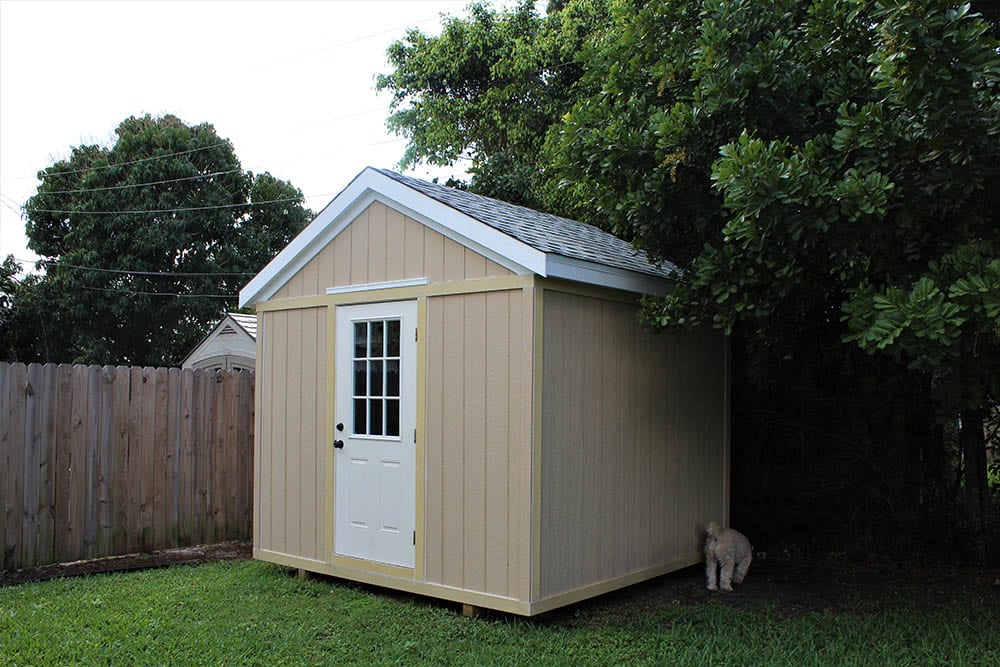 If you're in building mode, you aren't limited to a tiny 4' x 8' shed. This could be your chance to build that man or she-cave you've always wanted. Let your imagination run wild. Depending on how wild your imagination runs on this one, it may even be a DIY project. There are some great plans available online if you have a few construction tools and a reasonable amount of knowledge.
---
8.

Wood Chips
Maybe you're one of those people that simply doesn't like grass. So, once it stops growing properly, you're ready to get rid of it all! Wood chips are a super alternative to grass. With wood chips, your yard maintains that natural or rustic look. And honestly, having a yard like this actually smells pretty good too. It's not the cheapest option to do your whole yard. So, if you're just doing a specific area, it's a similar idea to the concrete or gravel patios.
---
9.

Swimming Pool
Grass won't grow? No problem—having a swimming pool in your backyard is better than mowing grass anyway! To bring this landscaping idea to life, you will definitely need a professional. Some people specialize in building the most incredible backyard pools and they can help you design the pool of your dreams. An alternative to a typical concrete or stone pool would be a natural pool. Equally as expensive in its own way, a natural pool is much more eco-friendly and healthier for your skin.
---
10.

Rewild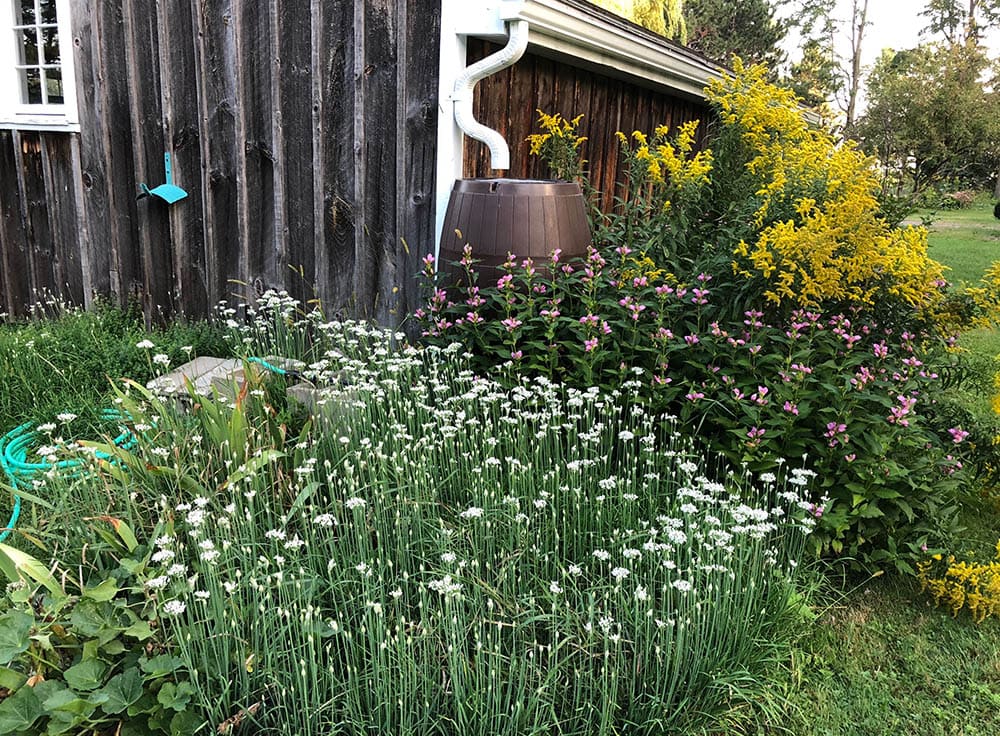 If your grass doesn't grow anyway, then take the opportunity to rewild your backyard. This is a totally different style that runs contrary to what many people view as a 'perfect' yard. However, it provides a way to connect with the earth.
Planting wildflowers, putting stones or woodpiles in areas where the grass isn't growing already, and letting the rest of the grass go untamed are all ways that you can rewild the yard.
---
11.

Outdoor Living Area
Creating an outdoor kitchen or outdoor living area is a great way to make the best of an area in your yard where the grass won't grow. This can be as simple as setting up a gazebo of some kind with some outdoor chairs, or you can get serious about it and build an outdoor kitchen with a built-in BBQ, stove, and sink. Your only limit with this is your imagination—and the budget. Whatever you come up with, nothing beats hanging out beneath the stars with the people you love.
---
12.

Work with the Slope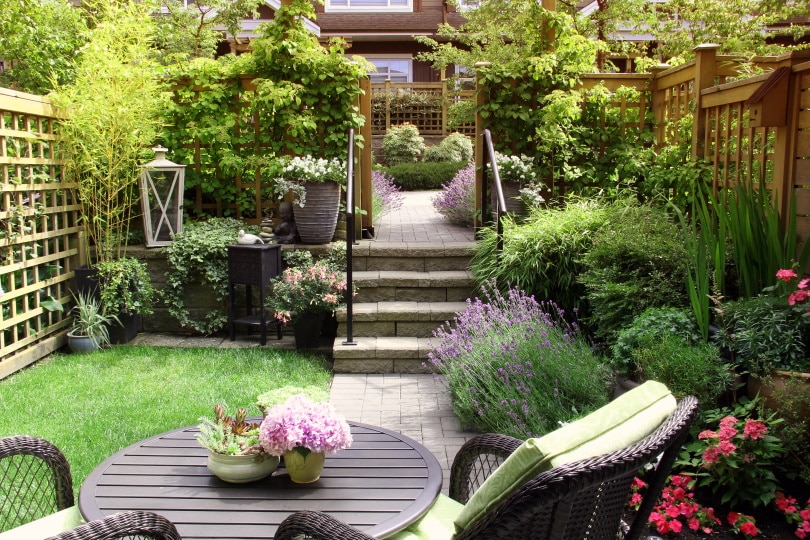 If your yard has an aggressive slope, then quite often, it's hard to care for the grass properly, and it will stop growing entirely or look terrible. One way to get around this is to bend the earth to your will, or at least landscape some steps in and put some retaining walls up with a nice rock garden or plants. This will add a nice flair to your backyard, and another plus is that you won't have to try and mow the lawn up and down a hill anymore.
---
13.

Vegetable Garden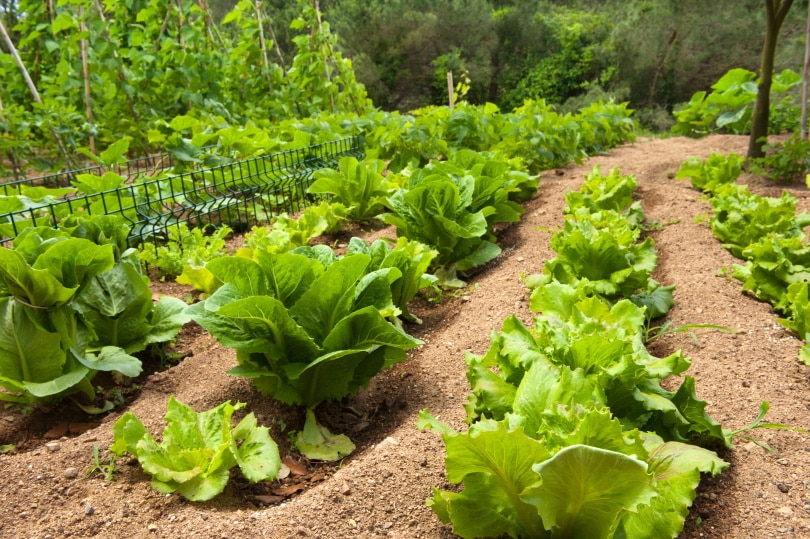 Sustainable living is front-of-mind for many people these days. One way to take control of your grocery bill and help the environment is by growing your own food. If you're not attached to your lawn, or it's not growing nicely anyways, then consider turning the whole area into a vegetable garden.
This one is highly dependent on where you live. So, before you get too carried away and start tilling up your backyard, make sure you do some research on how viable a vegetable garden will be in your USDA Zone.
Related Read: 10 Easiest Vegetables To Grow In Your Garden (with Pictures)
---
14.

Make a Stone/Gravel Path
Large areas of gravel are pretty common in yards now. There are some really pretty options for colors and styles of gravel that can honestly be more appealing than grass in some cases. If that's the route you're going, then you might consider finishing the effect with a nice stone path through the gravel. While it won't smell great like a wood chip yard, it will undoubtedly withstand the test of time. Gravel and stone will last for many years, and the stones will actually look better as they age—especially if they are put down properly.
Related Read: 19 Affordable DIY Garden Path Ideas & Plans You Can Build Today! (With Pictures)
---
15.

Fake Grass
Suppose you are thoroughly disappointed that your grass isn't growing properly in the backyard, and you can't do without that green stuff. In that case, artificial grass may be the answer you're looking for. There are a couple of options for this. You can opt for entirely synthetic grass, or you can lay sod, which is natural grass that eventually takes root in the ground.
Keep in mind that synthetic grass is not entirely maintenance-free. It still needs to be cleaned and cared for; you just won't have to cut it as you would sod.
Conclusion
We hope that some of these ideas have inspired you. Most of these ideas can be combined in one yard if you have the space and the budget! If done properly, the result could be the most incredible and diverse yard.
Imagine big shale stepping stones leading down to a natural swimming pool from a luxurious, modern outdoor BBQ area.
See Also: 
---
Featured Image Credit: romakoma, Shutterstock