7 Types of Sheds for Your Backyard (With Pictures)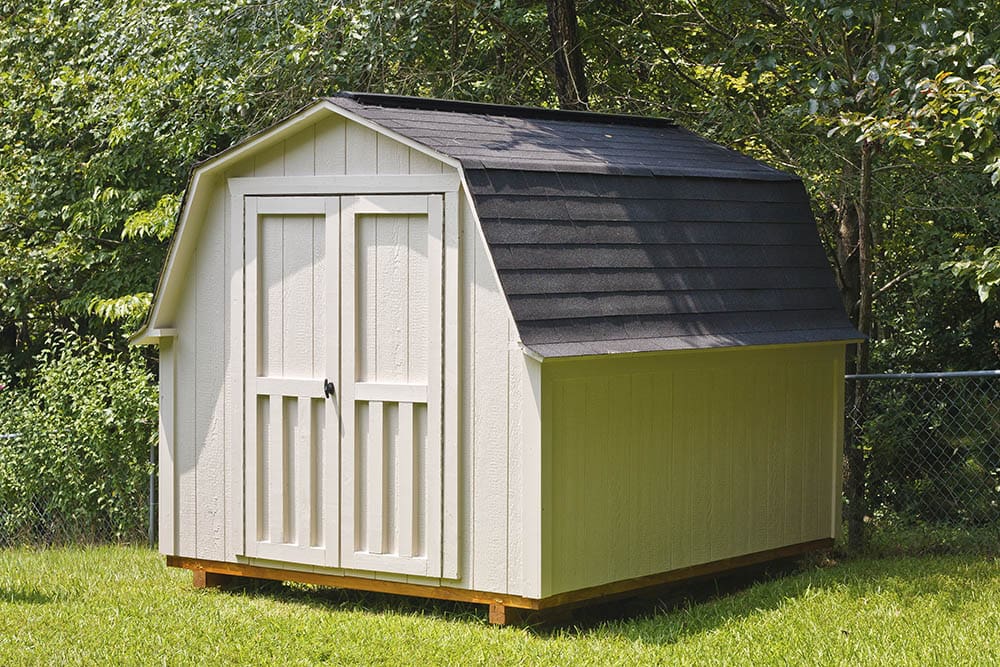 If you are needing some extra space for your belongings, one of the easiest ways to store them is to build a new shed. But what are the different types of sheds for your backyard and how do you know which one to pick? Keep reading to find out.

The 7 Types of Sheds for Your Backyard
1.

  Tool Shed
Tool sheds are on the smaller side and usually have windows to let you see around. There's virtually always a tool bench for you to do some rudimentary work, but nothing fancy. Tool sheds typically have a few shelves for storing tools, fasteners, and other bits and bobs, as well as some floor space. Depending on the size of the shed, you can fit a few bikes, some furniture, or a riding lawn mower. These make great storage spaces for seasonal furniture, lawnmowers, and sports equipment.
---
2.

Work Shed
Work sheds have a lot more space and amenities than tool sheds, primarily because you're going to spend some time working in them. They'll have plenty of surfaces for working and organizing, as well as a chair and perhaps a sofa. Depending on the scope of the work you're doing, a work shed can be little more than a step up from a tool shed or a home-away-from-home. Amp up a work shed with an air conditioner or fan and a refrigerator to store beverages for when you get thirsty.
---
3.

Storage Sheds
Storage sheds can be tiny broom closets or large storage units. There are usually shelves, and even the smallest storage sheds have some floor space for bicycles, lawnmowers, and other standing equipment. Storage sheds typically don't have windows, but skylights aren't uncommon to help you locate what you're looking for. These sheds usually don't have any amenities, and even tool benches are relatively uncommon.
---
4.

Garden Shed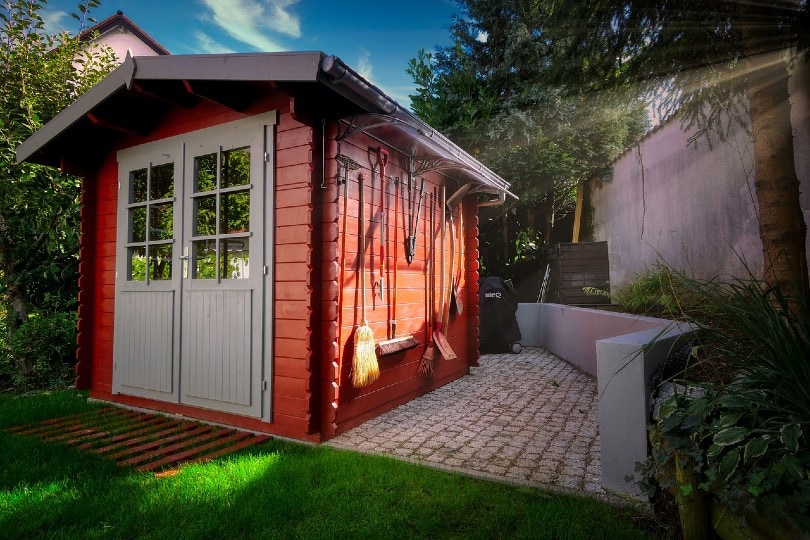 Garden sheds are almost always larger than the sheds earlier on the list because they serve several functions. Gardeners need separate space for numerous things, like pesticides, tools, plant food, and other gardening equipment. Some gardeners may also grow herbs or other small plants in garden sheds. These sheds usually have lots of natural light from at least two windows and insulation to keep you warm and comfortable while you're in the shed.
---
5.

Studio Sheds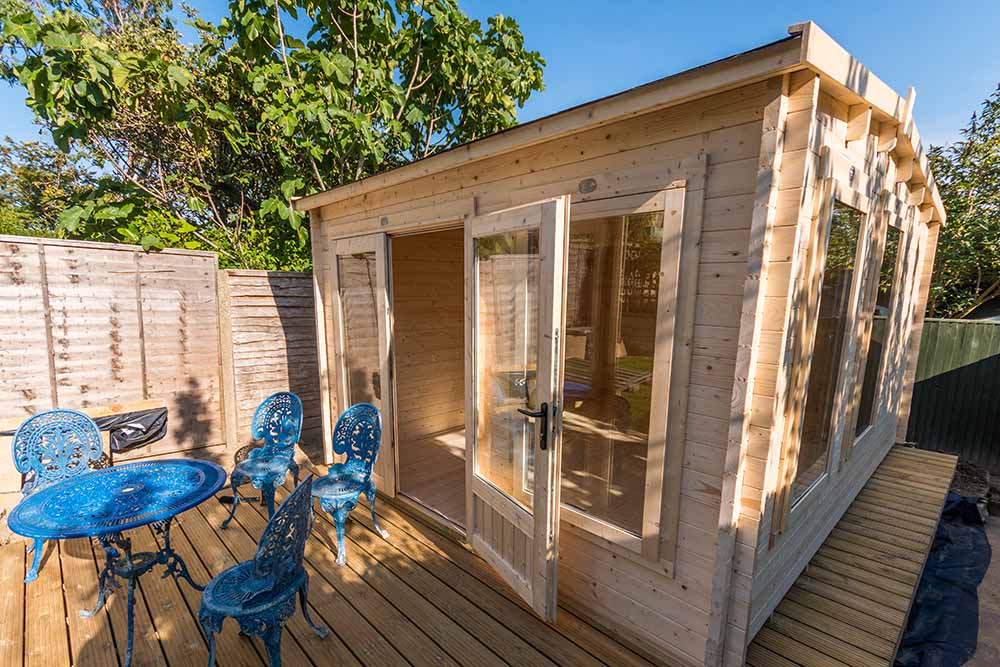 Studio sheds are a fancy new way people are creating extra bedrooms, man caves, home offices, or other recreational or functional spaces. Studio sheds are often adapted from regular sheds, but you can get a custom shed designed that mimics a room within your home. These have insulation, sturdier walls, and definitely more space than a regular shed. Studio sheds can be customized to your heart's content and serve nearly any function.
---
6.

Barn Shed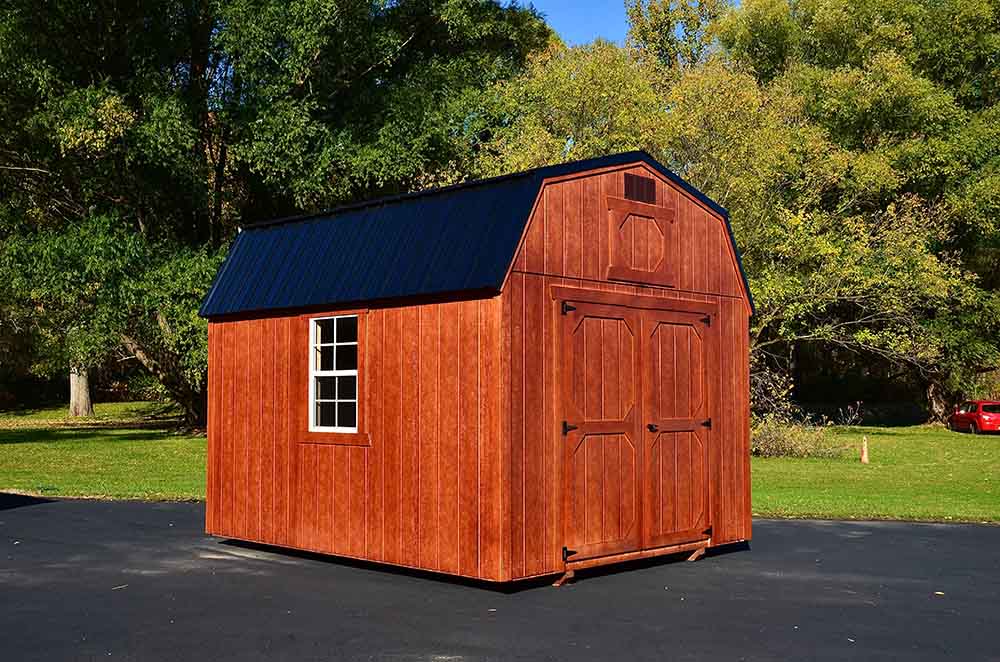 Also called gambrel sheds, barn sheds have two deeply slanted slopes on each side, creating a tall center within the shed. This is perfect for getting overhead storage space, outdoor dwellings, and, as the name implies, barn storage. The unique design allows you to store very long or tall objects, like rakes and ladders. The slanted roof design also helps shed rain and prevent water damage.
---
7.

Lean-To
Also called a monoslope shed, lean-tos are a more modern variation of the wilderness survival dwelling. The monoslope helps to shed rain, sleet, snow, and ice and provides one tall area within. The short side has less space, of course, but it's used in many industries. They can be used for tool storage, livestock sheds, barn sheds, and more. Lean-to sheds are also a popular greenhouse design.

Conclusion
Sheds are very useful for getting more storage space, workspace, or even living in. They come in myriad designs that allow for ample storage space, amenities, work surfaces, and much more. Consider the pros and cons of each shed when choosing the perfect shed for your yard.
You might also like: 
---
Featured Image Credit: Darryl Brooks, Shutterstock