8 Lawnmower Accident Statistics in Australia (Updated in 2023)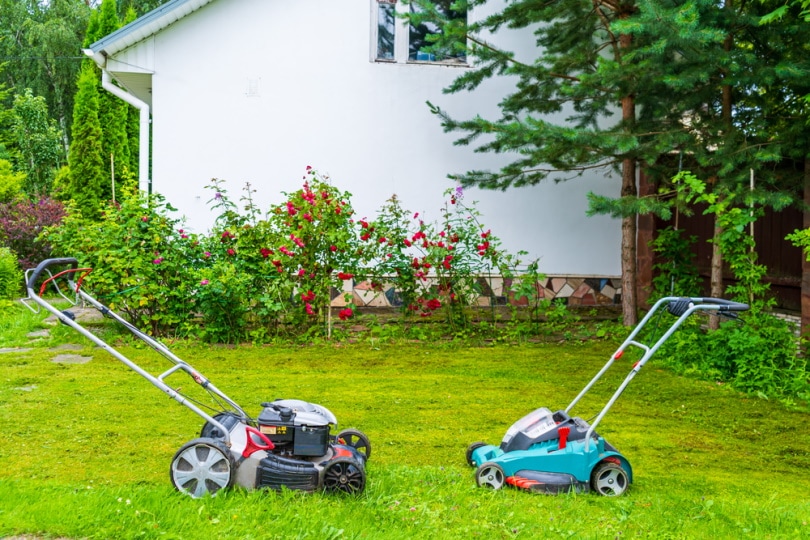 Lawnmower accidents can occur when least expected and can cause serious injuries or even death. In Australia, lawnmower accidents are a serious problem and are a leading cause of both major and minor injuries. According to the Australian Institute of Health and Welfare, lawnmower accidents in Australia have steadily increased over the past decade.
Many of these accidents occur when people are using the lawnmowers improperly, or when using a lawnmower that is not in good condition. Common injuries from lawnmower accidents include severe lacerations, broken bones, and in some cases, even death. It's important to take the necessary steps to prevent lawnmower accidents and ensure that everyone is safe when using a lawnmower. Let's take a look at the statistics.

The 8 Lawnmower Accident Statistics in Australia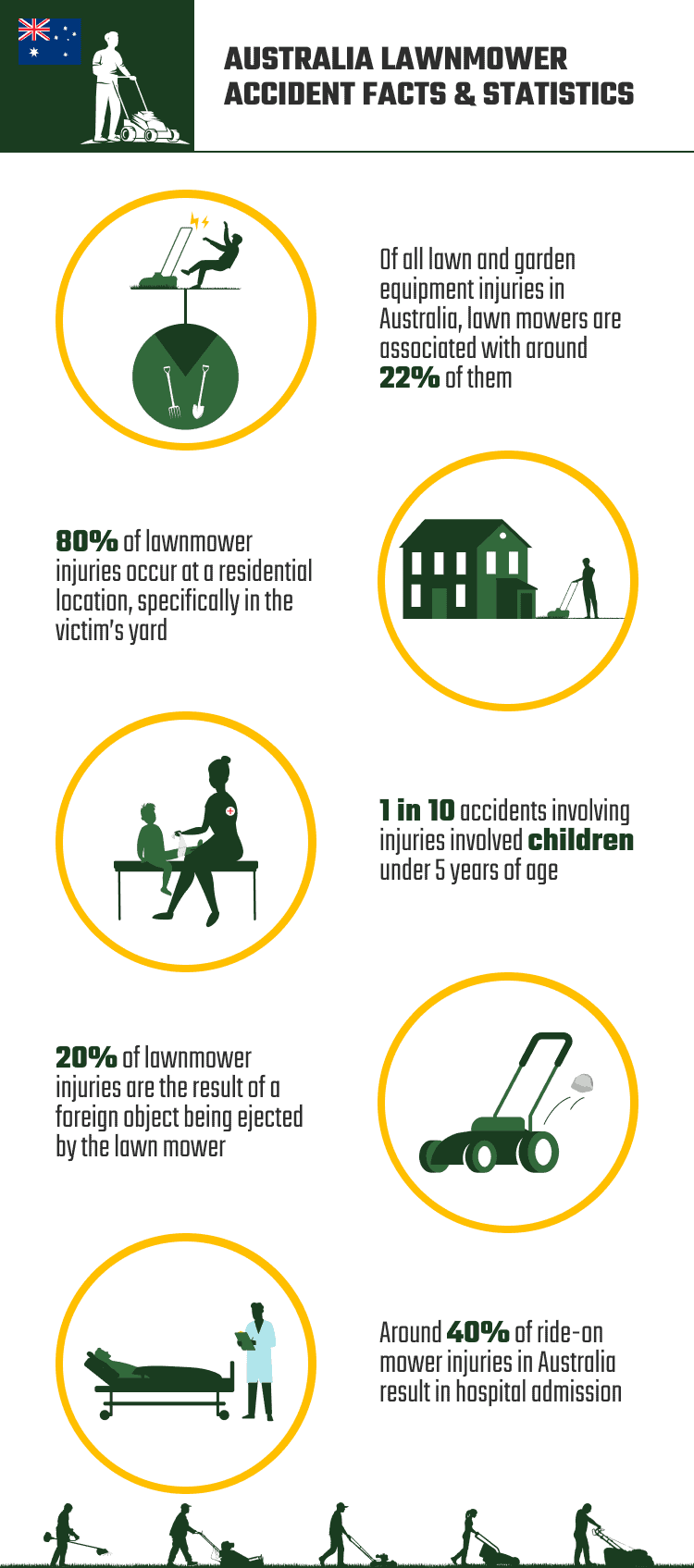 Most Common Factors
1.

A study in 1995 showed that of all lawn and garden equipment injuries, lawn mowers are associated with 22% of these injuries.
(Monash University Accident Research Centre)
Other injuries resulted from the use of other motorized equipment, slips and falls, and overexertion.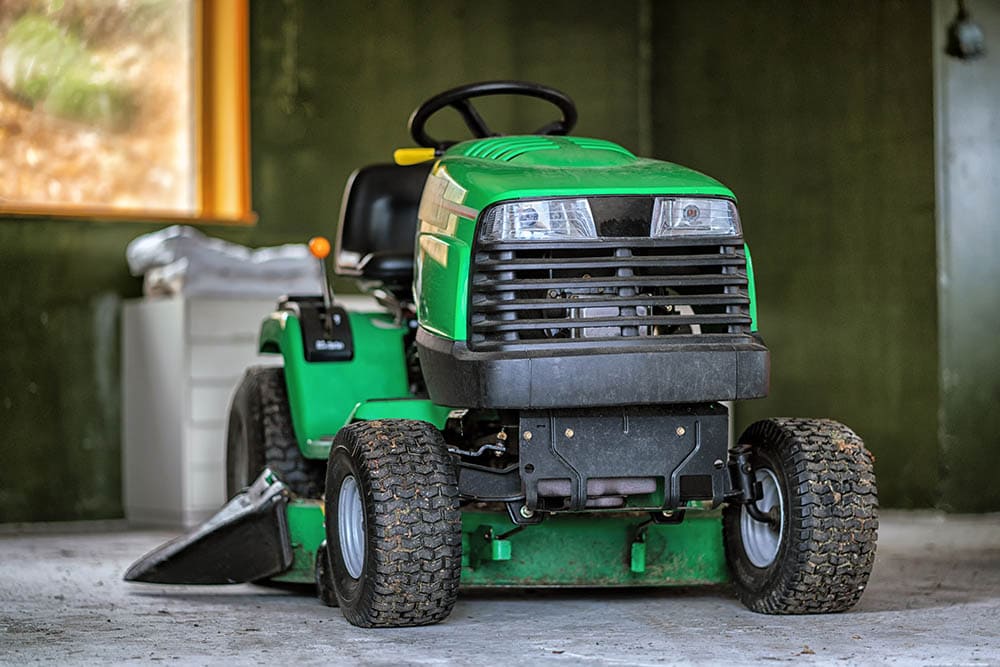 ---
2.

Of 416 cases of injuries, tables show over 112 injured were people between the ages of 40 through 69.
(Monash University Accident Research Centre)
This suggests that older adults have a higher chance of potential injury when operating these devices.
---
3.

A study at the Royal Children's Hospital in Melbourne concluded that out of the patients admitted for lawnmower injuries from 1975 to 2004, ride-on lawn mowers caused more significant injuries, typically requiring longer periods of hospital admission, and overall, more operations.
(Science.gov)
This suggests that ride-on lawn mowers pose a significantly more risk due to their speed and power.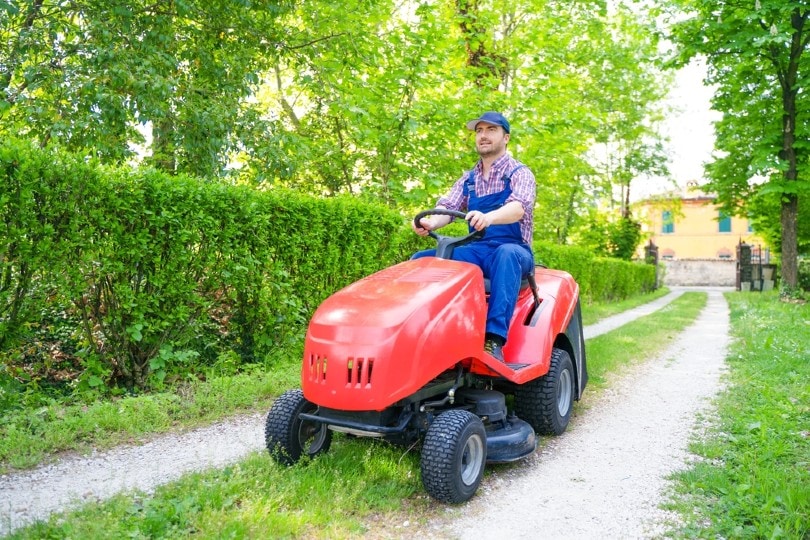 Helmets & Riding Laws
4.

In 80% of the cases, the injury occurred at a residential location, specifically in the victim's yard.
(Monash University Accident Research Centre)
It's possible that the other 20% of the cases were caused by landscaping workers getting injured while on the job.
---
5.

One in ten accidents involving injuring involved children under 5 years of age. And a fifth of lawnmower injuries involve children under 15.
(Queensland Injury Surveillance Unit)
The American Academy of Pediatrics recommends that children be at least 12 years old to use a push or walk-behind lawn mower and at least 16 to operate a ride-on mower.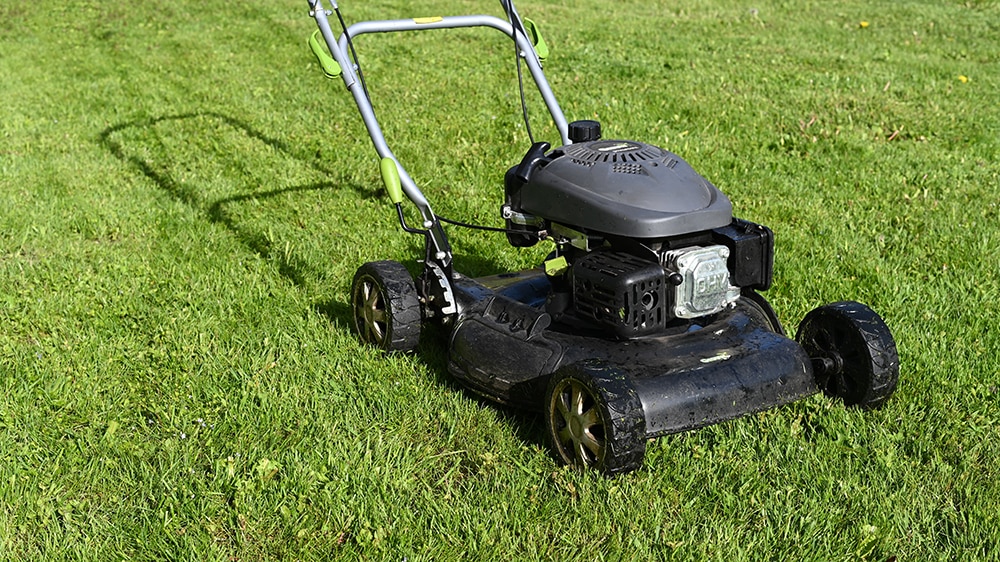 ---
6.

A fifth of the injuries were the result of a foreign object being ejected by the lawn mower. It's not uncommon for both ride-on and push lawn mowers to eject objects such as rocks, sticks, and other debris from a lawn.
(Queensland Injury Surveillance Unit)
This statistic illustrates the importance of doing a yard check to remove such items before operating a mower.

Country-wide Statistics
7.

40% of ride-on mower injuries resulted in hospital admission. Ride-on mowers seem to pose a bigger safety risk to users.
(Queensland Injury Surveillance Unit)
That being stated, many researchers have concluded that manufacturers, healthcare professionals, and landscaping professionals may benefit from developing and disseminating additional recommendations for safe usage.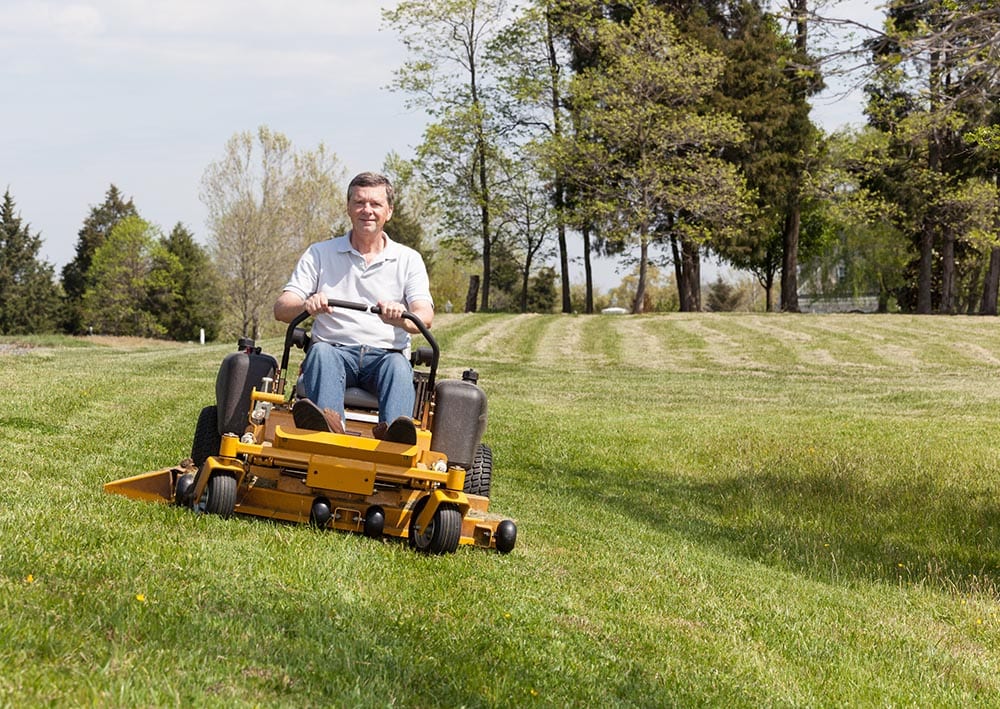 ---
8.

A 2004 report by the Queensland Injury Surveillance illustrated that the hand was the most frequent body part injured.
(Queensland Injury Surveillance Unit)
Hand injuries represented 29% of cases, while eye and foot injuries were 19% and 15%, respectively.

Frequently Asked Questions about Lawn Mowers
When should I change out my lawn mower blade?
This will vary, depending on your specific lawn mower and how often you use it. It will also depend on how well you store your lawn mower when it's not in use. But to make things easy, it's best to simply change the blades when they are becoming dull.
You can usually tell this is the case when the mower does not cut as well as it normally would. That being stated, lawn and garden experts typically recommend changing the blades out annually.
---
Where can I sharpen my lawnmower's blade?
You can have your blades sharpened at any local home improvement or hardware store in your area.
---
When should I replace my lawnmower oil?
It depends on the make and model of your lawn mower. Most manuals will advise changing the oil bi-weekly, monthly, or once every season, depending on your usage.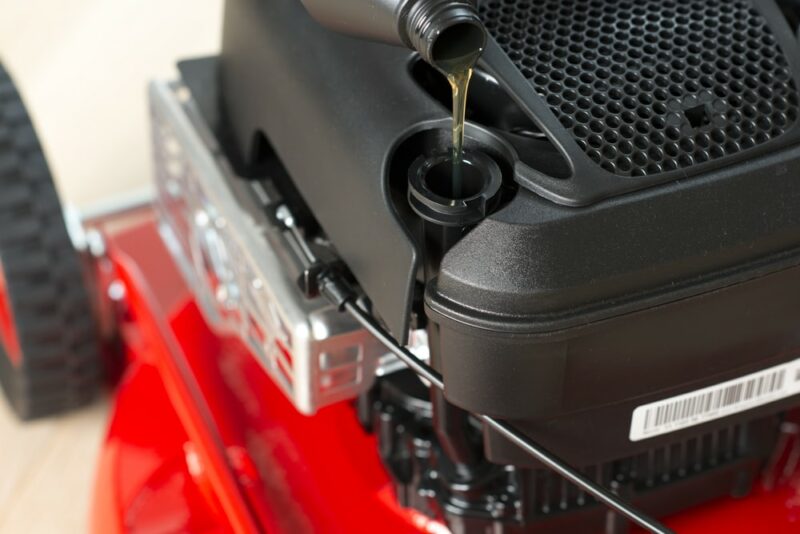 ---
Can I use oil from my car to mow my lawn?
Yes, for many lawn mowers, car oil can be used. But it's always recommended that you check your manual first to ensure that you use the right kind of oil.
---
What is the difference between most lawn mowers?
There are two main differences between most lawnmowers. It pretty much has to do with how they start, and the mechanisms used for the engine. For example, reel mowers are completely manual – you simply push the mower forward, and the turning blades on the wheels will cut the grass.
Ride-on lawn mowers are driven sort of like mini-scooters and are best for landscaping large areas where walking would be exhausting. And fuel or electric-based walking motors will require manual assistance but have engines that are driven by fuel or electricity – thus making the cutting process more efficient.
---
How much does a lawnmower cost?
Lawn mowers will range in price according to the make, model, and type. For example, a typical walking mower may start at about $180 or more, while a ride-on lawn mower may start around $2,000 and can get up to several thousand dollars. The cost of a lawnmower will vary depending on the manufacturer and its features. It can range from a few hundred to several thousand dollars.
---
What's the maximum height of grass that lawn mowers can cut?
It depends on the mower. Most lawnmowers can cut long grass because they allow you to choose the height. However, it's a good idea to search for lawnmowers specifically made for long grass cutting. For example, a tractor mower lawnmower would be better if the grass is over 12 inches long.
---
Are lawnmowers dangerous?
They can be. Lawnmowers have fast-moving sharp blades and can eject debris from beneath them. Riding mowers also pose certain risks for operators. Lawnmowers require that you observe safety precautions to prevent injury, especially when using an electric one.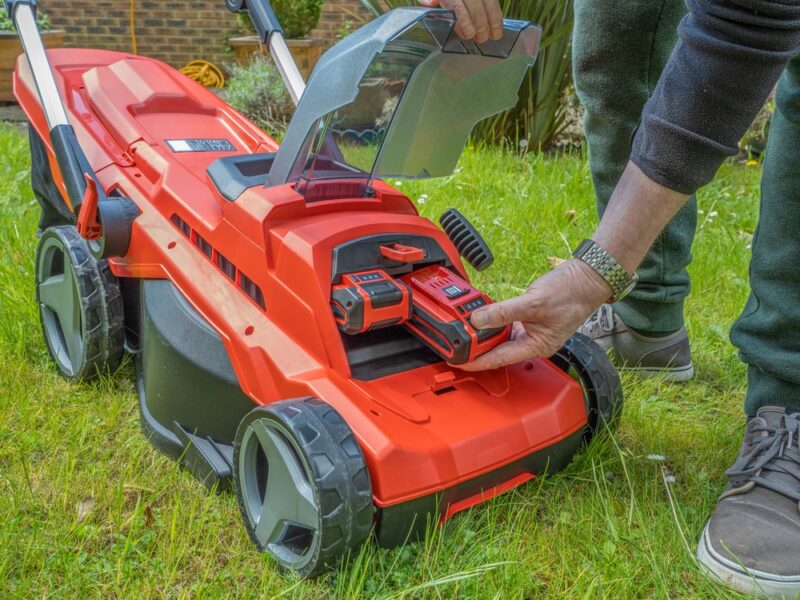 ---
What safety precautions should I take when using lawnmowers?
The most important safety precaution to take when operating a lawnmower is that it should be used only for its intended purpose. It's also best to go over the intended area to remove any large sticks, rocks, or large pieces of debris. Also, corded lawnmowers and electric mowers should not be used in rain or moist conditions.
---
Why is my lawn mower not starting?
It all depends on which type of lawnmower you use. A fuel-powered mower could be low on fuel, an electric lawnmower may need a battery charge. A cord-based lawnmower may have a bad connection. In any case, it'd be best to take a look at the user's guide.
---
How long does it take a lawnmower battery to charge?
This depends on the make and model of the mower. While some mowers are equipped with 6-volt batteries, riding mowers have the 12-volt model. It will take 4-8 hours to charge the mower on average, and some have a "quick-charge" option for speedier charges.
---
Can my lawnmower mow a wet lawn?
Although most lawnmowers are equipped with blades that can mow wet grass it really isn't recommended. Mowing wet grass can cause the grass to stick together and may also cause soil damage. It's a bit more difficult to mow wet grass than to do so with dry grass. It is better to wait until the lawn has less water saturation before you use the lawnmower.
---
How should you dispose of a lawnmower?
There are many options available to dispose of your lawn mower:
Sell It: This may be worth the time if your mower is on the expensive side. Consider posting ads on sites like eBay or Craigslist. Include details like the year and name of the manufacturer, engine size, model, and mower type, as well as cut width.
Pitch It: You can set it out for local trash collectors to pick up. You can also call scrap dealers to have your mower picked up if you have to pay your local township for the disposal. And in some areas, you'll only need to set the mower out near the garbage cans or dumpsters and you'll find that it's gone by morning.
Donate It: Donating the mower to a charitable cause can be a way to help your local charity, educational institution, or trade school. In some cases, the charities may be able to come and pick up the mower from your residence for free.
Recycle It: You can also call your local recycling agency to learn how to prepare the mower for drop off or schedule a pick-up if they offer this service. In many cases, recycling the mower will cost you absolutely nothing – and you'll be helping the environment!

Conclusion
As you can see, lawnmower injuries are fairly common in Australia. But accidents from lawnmowers can be easily prevented by following the proper safety precautions and watching your surroundings. And never touched any moving parts on the lawnmower when the lawnmower is in operation.
---
Featured Image Credit: Sergey and Marina Pyataev, Shutterstock