8 Lexus Facts and Statistics to Know in 2023
Note: This article's statistics come from third-party sources and do not represent the opinions of this website.
Lexus is the luxury division of Toyota, which is a Japanese automaker. They sell cars all around the world in different countries, and they are one of the largest sellers of premium cars.
Currently, they have their headquarters in Nagoya, Japan.
Lexus was created around the same time as other luxury brands were made, such as Acura and Infiniti. Their first car launched was the Lexus LS in 1989. However, the cars were not released in their home country of Japan until 2005, though they were sold internationally.
Click below to jump ahead:

The 8 Lexus Facts and Statistics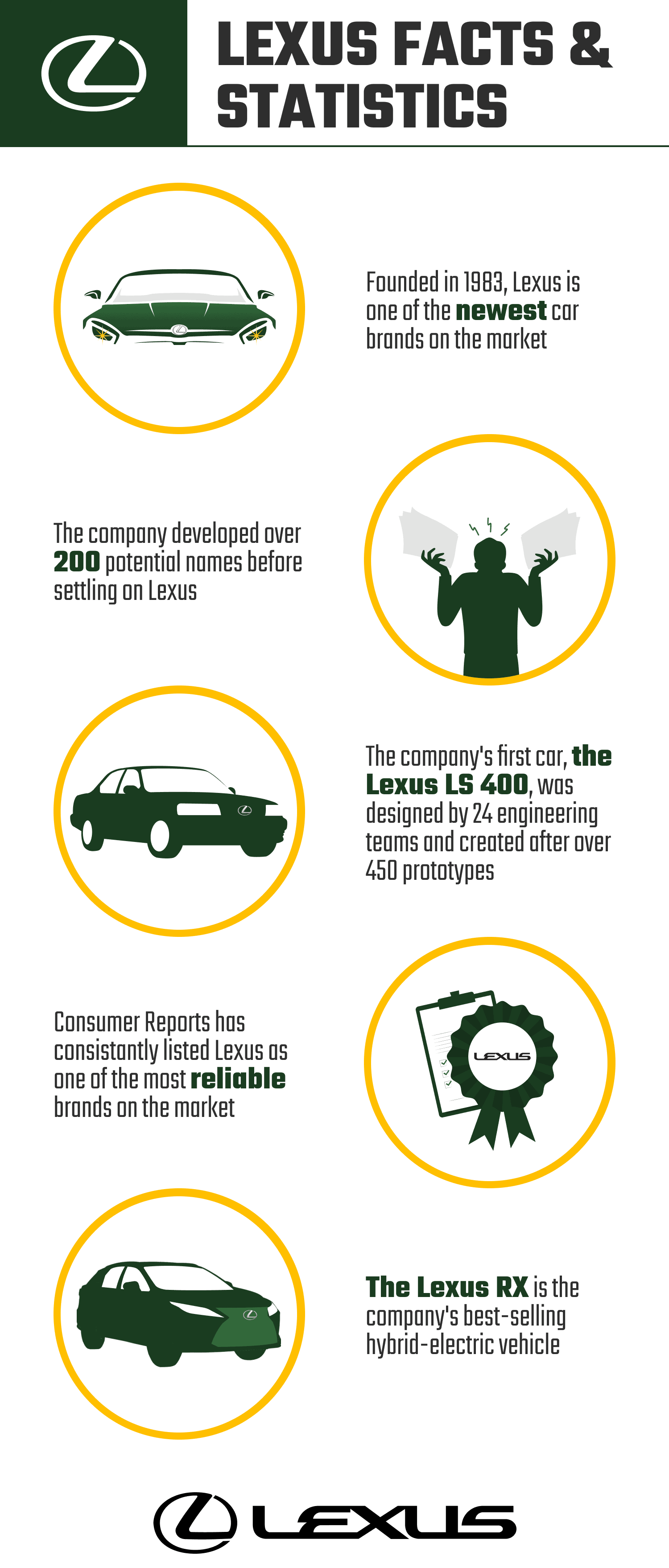 Income and Sales
(Car Sale Base)
Over the last few years, Lexus's market share has decreased. Once, they had about 1.97% of the market. However, in 2017, they only had 1.77%. This has continued to decrease over the last few years. We expect it to continue to decrease unless something changes.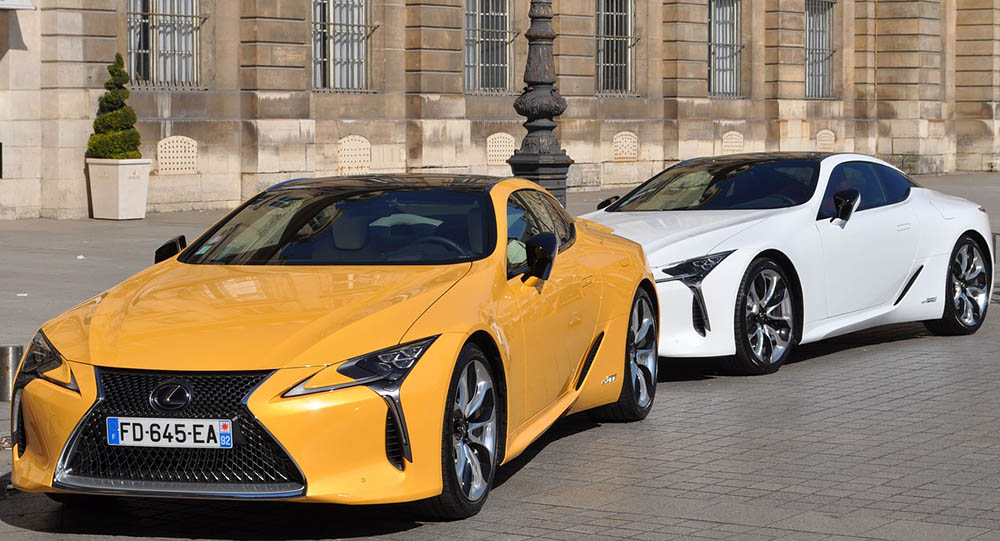 ---
2.

More than 5 years ago, Lexus achieved 1 million sales of their hybrid-electric car.
(Toyota)
Lexus has focused heavily on their hybrid vehicles over the last few years, as they seem to be where the luxury car market is going. Their Lexus RX was the highest selling hybrid with 335,000 sold internationally, followed by the Lexus CT with 267,000 units sold internationally.
---
3.

Lexus sells the least number of cars in Europe, largely due to poor brand recognition.
(Lexus: The Relentless Pursuit)
For one reason or another, Lexus is not terribly popular in Europe. For one reason or another, they do not sell many cars in Europe. Their most popular car, the Lexus LS, ranks behind most other luxury cars in the area. There are many theories on why cars don't sell well. One suggestion is that Europeans don't focus as much on car reliability, which is what Lexus is most known for.

History
4.

Lexus is one of the newest car brands on the market.
(The Elegant Solution)
Lexus was only founded in 1983 when their chairman issued a challenge to build the world's best car. The Flagship One project would later become the first Lexus car. This car was the Lexus LS 400. Based on this founding date, Lexus is one of the newest car brands out there.
---
5.

They developed over 219 potential names before settling on Lexus.
(The Lexus Story)
The company hired an image consulting firm to develop a list of potential names, which ended up numbering over 200. Vectre, Verone, Chaparral, Calibre, and Alexis were all potential names that ranked very high. Originally, Alexis was the frontrunner, but some people were worried that it didn't really seem like it referred to a car company. Therefore, they changed the name around a bit to Lexus. Some people claim that the term refers to "luxury export to the U.S."
---
6.

The first Lexus car was designed with 24 engineering teams, 60 designers, 1,400 engineers, 220 support workers, and 2,300 technicians.
(Lexus: The Relentless Pursuit)
It was also created after over 450 prototypes by these teams, as well as over 1 billion dollars overall. The resulting car shared nothing with previous Toyota cars, which may be one reason that they created a new brand. The resulting car was the Lexus LS 400.

Production
7.

Consumer Reports has always listed Lexus as one of the most reliable brands on the market.
(Consumer Reports)
Toyota also ranks up there high, so it seems to be a thing with this family of brands. Lexus and Toyota usually compete for the top spot. For instance, in 2021, Lexus was the top spot, and Toyota was number three. Mazda came in for number two.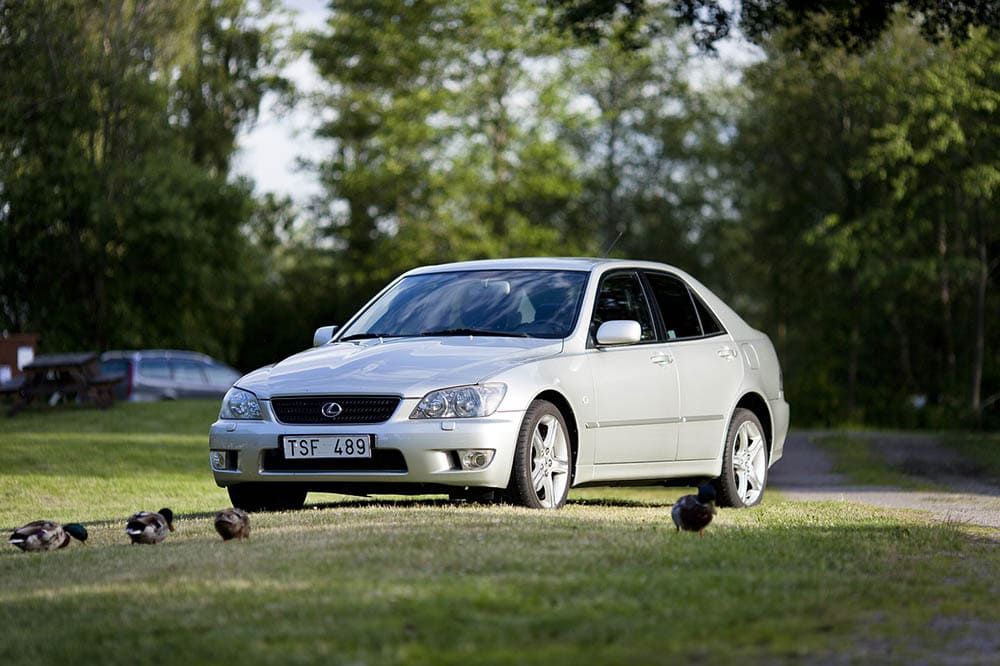 ---
8.

Most Lexus cars are produced in Japan.
(Lexus Albuquerque)
Most Lexus sedans and SUVs are made at the Tahara plant and the Miyata plant. However, some Lexus cars are made at other places, usually in Japan. Some of their plants are dedicated hybrid cars only.

Frequently Asked Questions About Lexus
Where Was My Lexus Built?
Most Lexus cars are made in Japan. Because Lexus is made by Toyota, it isn't unheard of for them to switch plants back and forth. Once, they made some of their cars at the plant in Kentucky, but they now make Toyota cars there. Currently, all Lexus cars are made in Japan, though this may change at any time.
(Lexus of Freehold)
What Are the Benefits of Lexus Enform?
Lexus Enform is an added service that allows you to get the most out of your car. It allows you to locate stolen vehicles and get emergency assistance, which can help in an urgent situation. For instance, this service can provide assistance in the event of a crash or health emergency.
It also allows you to automatically be connected to the service should your airbags deploy. Therefore, even if you don't contact them during a crash, they will contact you to ensure that everything is okay. Enhanced roadside assistance is also provided, as they can automatically tell where your car is.
Furthermore, it allows you to remotely lock and unlock your car doors, start the engine, and control the climate.
This service is included for some years after you purchase your car. However, you must pay for it after that. Therefore, this is one of the few companies that make you pay for remote locking.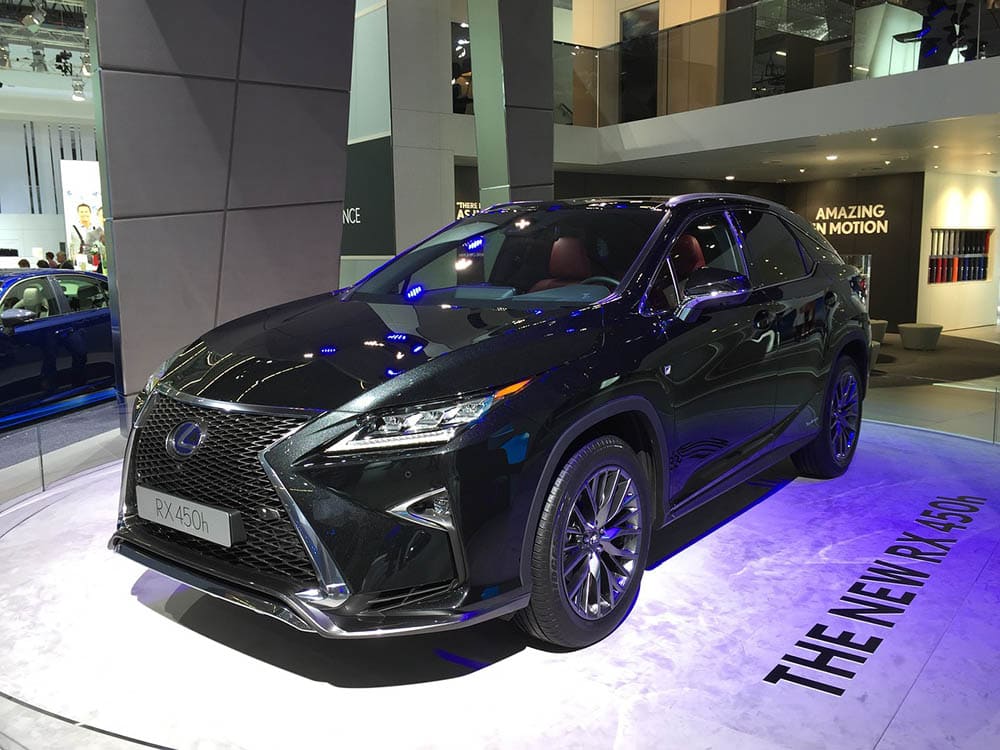 Is a Lexus Expensive to Maintain?
Because Lexus is actually just a division of Toyota, repairs, and maintenance are extremely cheap compared to other cars. On average, owners spend about $551 on maintenance a year. However, this will grow as the car ages and needs more repairs.
Luckily, Lexus makes very reliable cars, so they don't need repairs all that often. As we discussed earlier, this brand is often rated as the most reliable car brand.
Does Lexus Require Premium Gas?
Lexus does require premium gas. It must have an octane rating of 91, which puts it in the premium gas range. All coops and high-performance cars require high-octane gas as well. That's because the cars run at an extremely high compression ratio, which means that they need premium gas.
If you use regular gas, the engine will become damaged.
Do Lexus Cars Have a Lot of Problems?
Actually, Lexus is rated as one of the most reliable car brands out there, so they are actually known for having very few problems. For this reason, we highly recommend getting these cars if you are looking for something extremely reliable.
These cars are made by Toyota, so they are also very cheap to fix. Therefore, if something is wrong with your car, you should have no problem getting it fixed.
Related Read: 10 Statistics & Facts About Honda

Conclusion
Lexus is not the most popular car brand in the U.S., but it is high up there. Their cars are known for their reliability and regularly win reliability rewards. Furthermore, they are also known for being cheap to fix if they do break down since they are a Toyota product.
Lexus is likely here to stay, but their sales have decreased over the last few years. Therefore, they are less common than other cars.
You might also be interested in: 15 Car Theft Statistics and Facts
---
Featured Image Credit: vogas, Pixabay