Magic Bullet vs NutriBullet: Which Blender is Better?
Magic Bullet and NutriBullet are two similarly-shaped blenders developed by the same company, Homeland Housewares, LLC. They've both been vetted over the years as top performers, and their general design is beginning to replace standard countertop blenders. At first glance, it's difficult to see any genuine differences between the two, other than the contrast of their beautifully designed advertising. But dig a little deeper and you'll see where the company has focused its engineering expertise. Both blenders are good products, but we've broken down their pros and cons here to give you a clearer picture of which one takes the cake.
Image
Product
Details

Best Overall

NutriBullet

Variety of models
High-powered & easy to use
Good warranty
CHECK PRICE

Magic Bullet

Compact size
Good for beginners
Inexpensive
CHECK PRICE
What Are the Differenc es?
Both models are designed to be compact, quick, single-serve blenders. But where their function is the same, their performance, prices, durability, and designs vary.
Performance
Both models have cyclonic action that sends the blender's contents upward and then back down into the blades. But the Magic Bullet operates at 250 watts, whereas the NutriBullet has four models with a power range from 600 watts up to 1700 watts. That's a significant power jump. It means the Magic Bullet is more suited to blending simple, soft ingredients, while the NutriBullet can grind ice, nuts, and even coffee beans.
Price
The Magic Bullet seems to know it doesn't have the same bells and whistles as its cousin, the NutriBullet. Because of this, the Magic Bullet's single blender starts at $30 and increases as you add accessories. The NutriBullet runs the range from $70 to $150. As you go up in price, you gain power and a larger container size. The top model even has a heating element for soup making.
Durability
The blades on a blender are typically the first piece to lose their quality. While both brands claim to have sharp, durable blades, the Magic Bullet is known for its parts wearing down, such as the rubber seals and the blades themselves. The company does offer a risk-free purchase for 30 days.
The NutriBullet is known for having better power and torque, but some users complain that their motors wore out in six months. While this could be related to usage (they may have needed a higher-wattage unit), it bears keeping in mind. NutriBullet does offer a full one-year warranty.
Design
The designs of the two blenders are echoes of each other. They're both bullet-shaped, they both use cyclonic action, and they both have cups that screw into the power base. The NutriBullet is designed for more power and is known for having better cutting action. Both have multiple cup sizes, lids, and recipes, but the NutriBullet also offers an extra emulsifying blade and a heating function in its NutriBullet Rx version.

Quick Rundown of the Magic Bullet
The Magic Bullet is great for novices trying to get into the smoothie-making habit. It's compact and easy to use, its parts are dishwasher safe, and the price is hard to pass up. If you're on the go, a Magic Bullet will be your friend. It does have low power, however, and isn't great for crushing harder materials like frozen fruit and ice. You may also have to replace the blades or rubber seals more often than you'd like.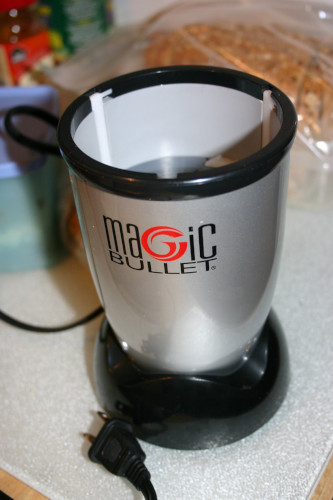 Pros
Compact size
Easy to use
Good for beginners
Inexpensive
Cons
Low power
Low durability
Poor cutting action

Quick Rundown of the NutriBullet
A NutriBullet can meet your needs if you're a beginner trying to get healthy or if you're a seasoned blending enthusiast. With four models to choose from and a one-year warranty, you're well-covered. They do run higher in price, and their motors may give out sooner than they should. But if you purchase a more powerful one, you can probably get a better lifespan from your blender.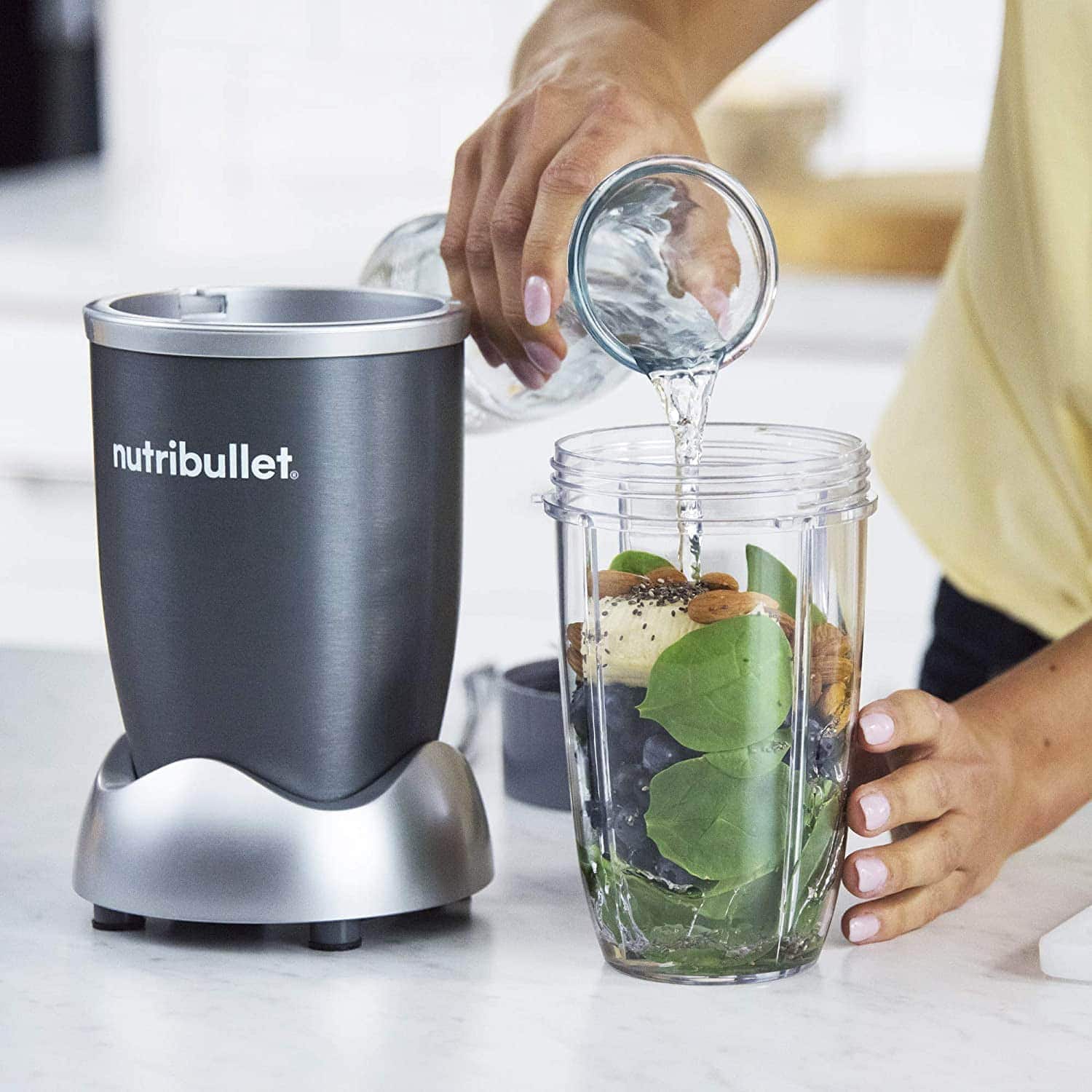 Pros
Variety of models
High-powered
Easy to use
Good warranty
Cons
Higher price
Motor could be more durable

What Users Are Saying
Users cite the Magic Bullet as being easy to use and inexpensive. They also like that it promotes good health. It's popular with the whole family, and a cinch to clean. Detractors say the parts break too easily and the machine can't blend ice or other hard elements.
Most users agree that the NutriBullet is a powerhouse. It blends well, it works quickly, it's easy to clean, and the parts are easily replaceable. It's also versatile in that you can make nut butter, grind coffee, and even make soup with it. However, people report the motors burning out after six months or the seals leaking. Fortunately, the one-year warranty should cover both issues.
Other Bullet Blender Posts:
Conclusion:
If the dollars are tight in your house, a Magic Bullet may be the answer for you. But if you plan to get some mileage and variable uses from your blender, you may need to spring for the NutriBullet. It's clear in comparing the two that Homeland Houseware, LLC, has made the NutriBullet its pet project. The Magic Bullet has only one model and hasn't changed or upgraded in some time. While both will set you on the right path to healthy blending, the NutriBullet takes home the trophy for the best blender.
---
Featured Image Credit: Pixabay