Maruyama BL9000-SP Backpack Blower Review 2023 – Pros, Cons, & Verdict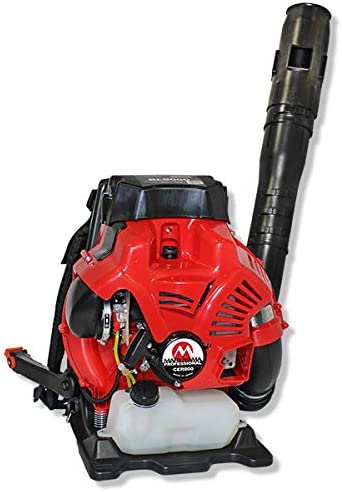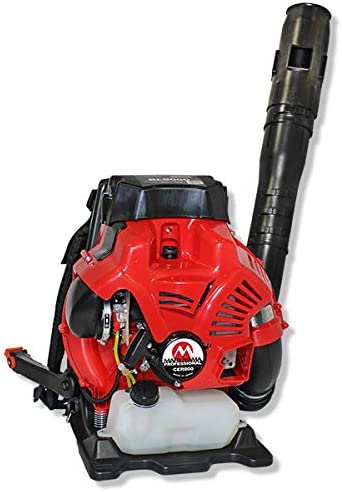 We give the Maruyama BL9000-SP Backpack Blower a rating of 4.9 out of 5 stars. 
Build Quality: 4.9/5
Power: 4.8/5
Features: 4.9/5
Price: 4.8/5
Review Summary
When it comes to power tools, Maruyama is not exactly a household name. But they have been around since 1895, quietly perfecting the art of technology to help us survive various disasters.
Recently, they released the Maruyama BL9000-SP backpack blower. This is a commercial-grade device designed to help commercial landscapers and makes their jobs much, much easier.
So, how does the BL9000-SP stack up against the competition? Honestly, this is a perfectly average tool. It is not the best nor the worst; neither the cheapest nor the most expensive. Instead, it mostly gets the job done at a price that's good (but not great).
Still on the fence about whether you need to buy the Maruyama BL9000-SP backpack blower? Keep reading to discover our full review and all of the answers you've been waiting for!

Maruyama BL9000-SP – A Quick Look
Pros
Padding to make the back more comfortable
4 shock-absorbing springs
Air circulation to help keep you cool
Cons
The power and fuel efficiency are a little disappointing
Annoying warranty requirements
Overpriced relative to the competition
Specifications
Specifications
Brand name: Maruyama
Model: BL9000-SP
Product dry weight: 24.0 lbs.
Engine: 79.2 CC, two-cycle, CARB & EPA compliant
Fuel: Regular unleaded
Speed at nozzle tip: 189 mph
Sound level: 73 dB(A)
Newtons: 35
Solid ergonomic design
Keeps you cool while you work
Five-year warranty
Warranty requires that you check the fine print about oil optimization

FAQ
Is this a powerful backpack blower?
When you're considering a commercial-grade backpack blower, one of the biggest questions concerns the power. Simply put, is this a powerful backpack blower?
The answer to that is all in the numbers. The BL9000 clocks in at 35 Newtons. In case you didn't know, the number of Newtons roughly correlates with how much power the blower puts out. The more Newtons, the better it can tackle grass, leaves, and other debris.
Is a "35" impressive? Not really. While it is a respectable number, other commercial-grade models can hit 40 Newtons. So if raw power is your primary consideration, you may want another model.
Do I need to use their special oil?
If you didn't already know, Maruyama makes their own oil. That brings up an obvious question: do you actually need to use their special oil or not?
The answer is both "yes" and "no." Strictly speaking, nothing keeps you from using any old oil in your backpack blower. But if you want to take advantage of their five-year warranty, using their special oil is a requirement.
That's because their warranty requires you to use Maruyama oil during your "engine optimization period." This period lasts for either 80 hours of blower usage or however long it takes you to go through six gallons of fuel.
If you can prove that you used Maruyama oil during this time, you can take advantage of their warranty as needed. And you may need to follow additional oil recommendations per the warranty, which can be a little frustrating as a consumer.
Would this be a good model for use around the home?
Obviously, the BL9000 was designed as a commercial backpack blower for professional use. But could this blower do a good job around the house for your average homeowner?
The short answer is "yes." Honestly, any commercial-grade project designed to take on large landscapes should find it easy enough to deal with the front and backyard of your home.
But with that being said, this blower is far more expensive than the average residential models. If you just need a backpack blower for around your home, you can go with a different model and save yourself quite a bit of cash!
What the Users Say
The easiest way to find out whether or not something is a good product is to ask the people who have already bought it. With that in mind, we scoped out the product reviews for the BL9000 to figure out exactly what people are saying about it.
Generally speaking, users praised the power of this blower. It keeps pace with the competition nicely and has no trouble with wet leaves or other heavy yard debris.
Some users were annoyed by the warranty requirements. And others noted that it was difficult to find the special Maruyama oil that the warranty requires. Without the right oil, it is impossible to take advantage of this warranty.
A few users praised this backpack blower for being a few pounds lighter than most commercial blowers. This helps you work for longer periods of time, especially if you're a handyman who is on the older side.
Finally, some users reported that it was a little difficult to find replacement parts. This may vary from area to area, but it is something to consider before you make your purchase.

Conclusion
What's the final verdict? Again, this is a perfectly average commercial backpack blower. It is relatively powerful, though you can get more power from other models. And it has a relatively good warranty…if you can jump through all the hoops to take advantage of it.
With that being said, this blower does have the distinction of being one of the most comfortable ones on the market. If your primary concern is being more comfortable while you work, then you simply can't go wrong with the Maruyama BL900-SP.
As for everyone else, we recommend you check out the competition. There are better commercial blowers for the same amount of money, so you might as well get the best bang for your buck!
Related Reads: