Echo CS 590 vs Husqvarna 460: Which One's Best?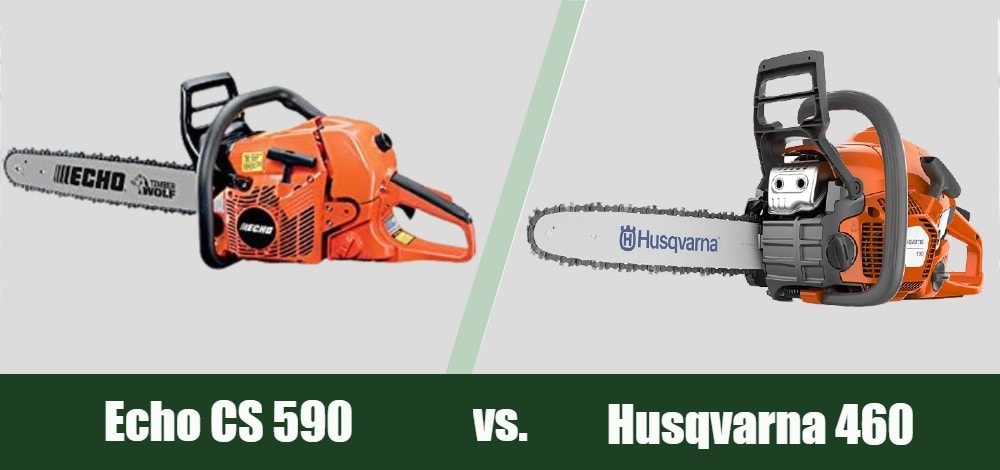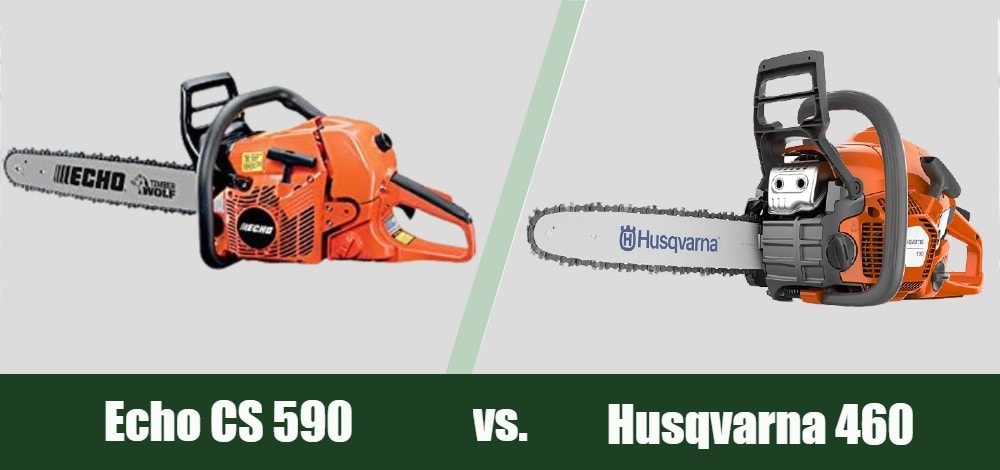 Rating
Image
Product
Details

The Winner

Echo CS 590

Great value
Easy to start
All-day performer
CHECK PRICE

The Runner-up

Husqvarna 460

Easy on the user
Runs and runs and runs
Large
hardwood trees not a problem
CHECK PRICE
The Echo CS-590 and the Husqvarna 460 are technically homeowner chainsaws but they are designed for more than cutting a few lengths of firewood. These are also professional grade chainsaws. They both come from well-respected brands, have many similar attributes and features, and are available for roughly the same price, although the Echo CS-590 costs slightly less than the Husqvarna Rancher.
Although the two models have roughly the same engine size and idling speed, the Echo has a higher maximum speed and a longer maximum bar length. This should, in theory, make it better for tearing through thicker pieces of wood. In reality, both saws perform to the best of their abilities with a 20-inch bar installed. In terms of comfort and ergonomics, they both weigh the same, which means that they should be equally comfortable.
While the two models of chainsaw are very similar in most respects, there are some differences. Below, we detail the specifications of each model and highlight their main features. This will enable you to choose the right model for whatever project you have underway.

At a Glance
Let's look at the key points of these two "prosumer" chainsaws.
Echo CS-590
Engine Size: 59.8cc
Fuel Tank Capacity: 0.17 Gallons
Idling Speed: 2,600 RPM
Weight: 16 lbs
Maximum Bar Length: 27"
Husqvarna Rancher 460
Engine Size: 60.2cc
Fuel Tank Capacity: 0.11 Gallons
Idling Speed: 2,700 RPM
Weight: 16 lbs
Maximum Bar Length: 24"
Echo CS-590 Overview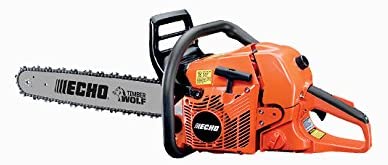 The Echo CS-590 Timber Wolf is powerful, has some great features, and is easily capable of intense use at home. Both of these saws are expensive, but they have the specifications and the features to justify the price.
The 2-stroke engine is of professional quality and built to last. The fuel tank is translucent so that you can see when it needs refilling and how much juice you've got left. It holds 0.17 gallons of fuel, which is around 50% more than the Husqvarna, but the oil tank holds around 10% less than its competitor, approximately 10.1 fluid ounces.
There's a Pre-Cleaner system, called the Go-Force Air Pre-Cleaner, which cleans dirt and debris from the powerhead, negating the need to have to manually clean the powerhead as often. There's also a large filter that is easy to access and equally easy to clean. Chainsaws are not easy to keep clean, but if you leave sawdust and debris to build up, it can quickly degrade the quality of the saw and means that the device needs replacing sooner.
It's worth noting that the Echo CS-590 is a slightly cheaper and slightly lighter weight version of the company's 600. The only real difference is that the 590 uses plastic in some areas where the 600 uses metal. It may reduce durability a little, but it also makes the 590 lighter, easier to handle, and roughly on a par with the Husqvarna in this respect, although it does remain marginally heavier than its counterpart.
Finally, the Echo Timber Wolf comes with an impressive 5-year warranty.
Pros
Powerful 59.8cc engine
17-gallon fuel tank capacity
27" maximum bar length
G-Force Air Pre-Cleaner
5-year warranty
Cons
Expensive
Marginally heavier

Husqvarna 460 Overview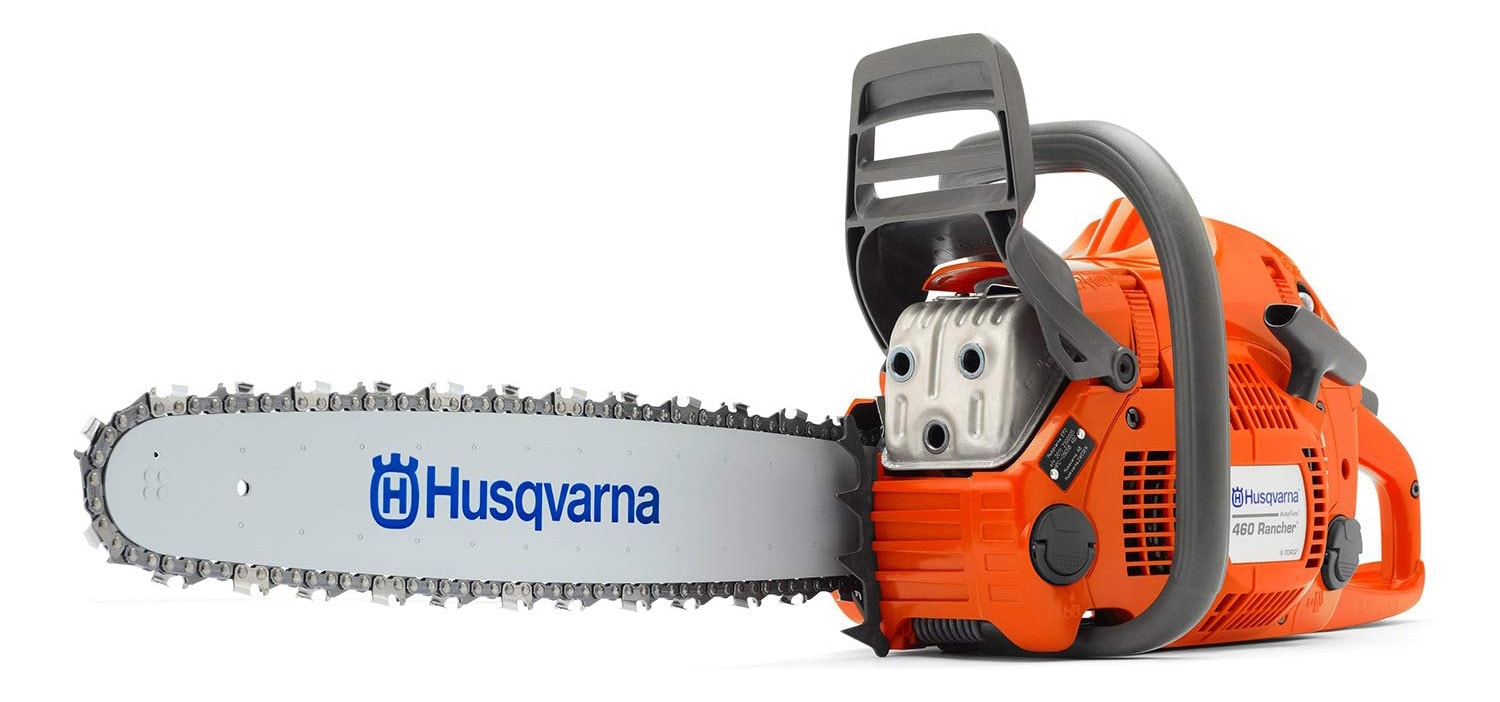 Like the Echo, the Husqvarna 460 is designed for heavy-duty home use. It lacks the features and top-end power for commercial use, but it will easily rip through firewood and home tasks. It has some beneficial features but a relatively high price tag to match.
In terms of numbers, it has a 60.2cc engine but only a 0.11-gallon fuel tank. It does, however, have an 11-fluid ounce oil tank, which is slightly larger than that of the Echo.
Husqvarna has incorporated a few additional features, like Echo. The 460 has an anti-vibration system that makes it easier to use over a long period. It also has low exhaust emissions, thanks to the X-Torq engine, and this means that its air quality is good enough to pass muster with any local authority and emission regulations.
In terms of the warranty, Husqvarna only offers a two-year warranty as standard, but it is possible to buy extensions. You may also find offers that include longer than standard warranty deals.
Pros
Powerful 60.2cc engine
11 fl-oz oil tank capacity
Anti-vibration system ensures comfort for long-term use
X-Torq engine cuts fuel consumption
Cons
2-year warranty
Expensive
---
What are the differences between them?
Performance
Edge: Echo CS-590
The Echo CS-590 will take a slightly longer, 27" as opposed to 24". It has a slightly lower idling speed but quite a bit more in maximum speed, being rated at 13,000 RPM compared to the 460's 9,000 RPM. This means that it should be better equipped to tear through thick hardwood, although you will likely not feel the difference during all but the most intense use.
---
Price
Edge: Echo CS-590
Although the two models fall into the same price bracket, the Echo CS-590 generally costs a little less than the Husqvarna. It also comes with a 5-year warranty, which is better than the two-year warranty that is included with the 460. Temporary offers and other deals may be available and may change this result.
---
Fuel Tank
Edge: Echo CS-590
The Echo CS-590 has a 0.17-gallon tank, which compares favorably to the Husqvarna's 0.11-gallon tank. If you only use the saw for half an hour at a time, it won't make much difference, but if you run it for hours on end, the Echo's ability to hold 50% more fuel will mean fewer breaks to load up the tank.
---
Design
Edge: Husqvarna 460
Again, the two models are virtually inseparable when it comes to design. They even look quite similar. However, the Husqvarna is marginally lighter. Over the space of an hour of use, you may not notice this, but after several hours of intense sawing, you will appreciate the marginal difference. Also, the CS-590 is a CS-600 but with plastic in place of some of the metal components.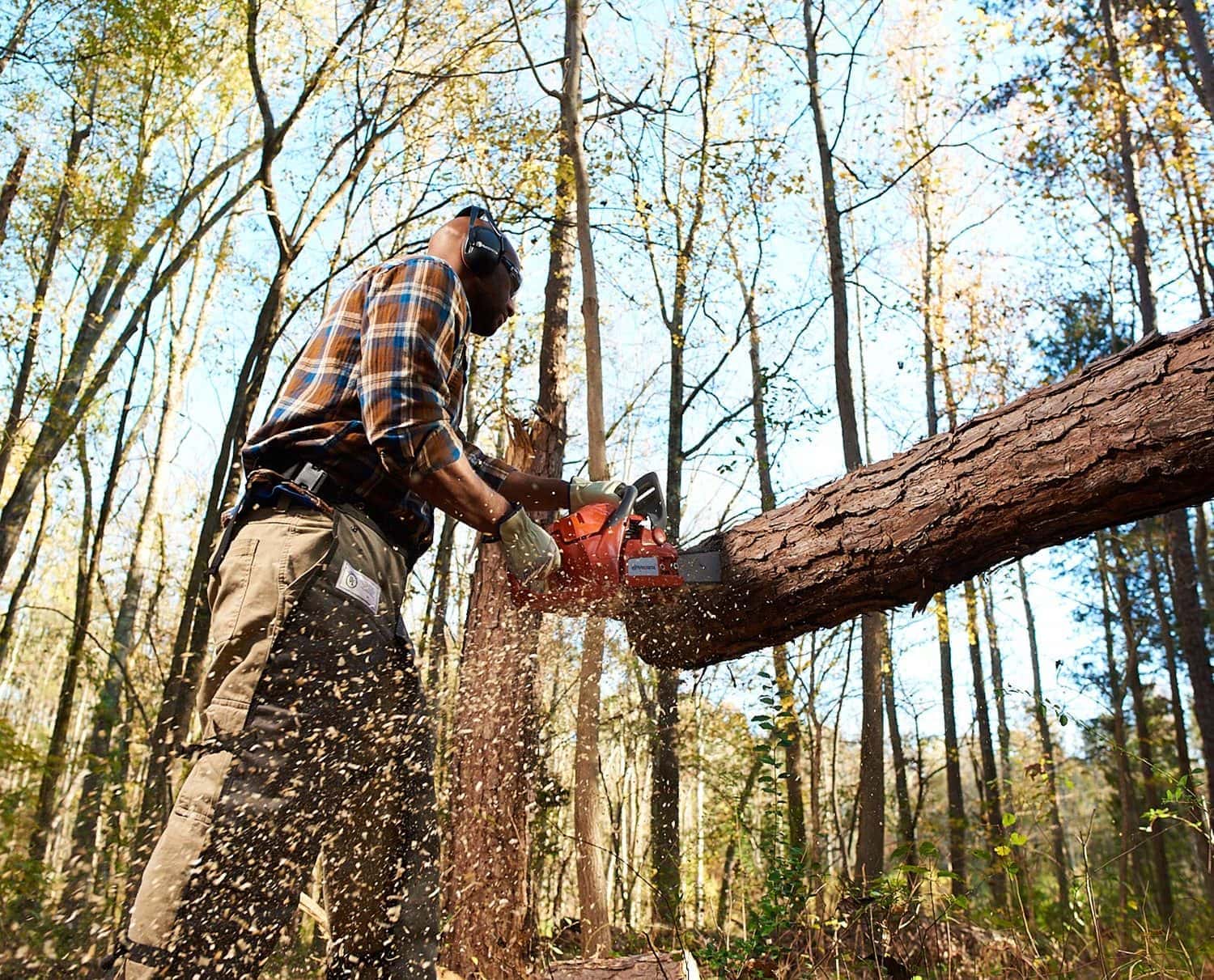 What the Users Say
We've compared reviews and opinions from a host of other users. We've checked discussions on forums, read online reviews, and we have included details of some of these so that you can get an idea of how others find the Echo and the Husqvarna, and which comes out on top during everyday and legitimate, ongoing use.
The Echo CS-590 has proven popular for its power and cutting performance. Buyers praised it for its ability to handle just about any task thrown at it, although some users struggled to get the saw started. In particular, some owners reported that it was difficult to start after being left unused for a few months. A lot of buyers pointed to the 5-year consumer warranty (1-year for commercial buyers) as a good reason to purchase this model.
The Husqvarna 460 enjoyed similarly positive reviews. It receives excellent reviews for its easy and consistent starting. It is praised as being powerful, although a few buyers do criticize it for being too heavy.


Conclusion
The Echo CS 590 wins this contest based purely on one number: the current price. The two chainsaws are nearly identical where it matters the most, which is performance in the field. The Husqvarna is a little easier on the user in terms of weight and probably a bit more durable, while the Echo is a little easier to start and has a better warranty. Both are very good chainsaws that have their own loyal customers. In this case, price wins out, and the price is high enough that we'd suggest doing a little shopping around. It's possible that you can put together a discount package that tips the scale the other way, too.
Related Reads: