10 Most Dangerous Cities in Georgia (2023 Update)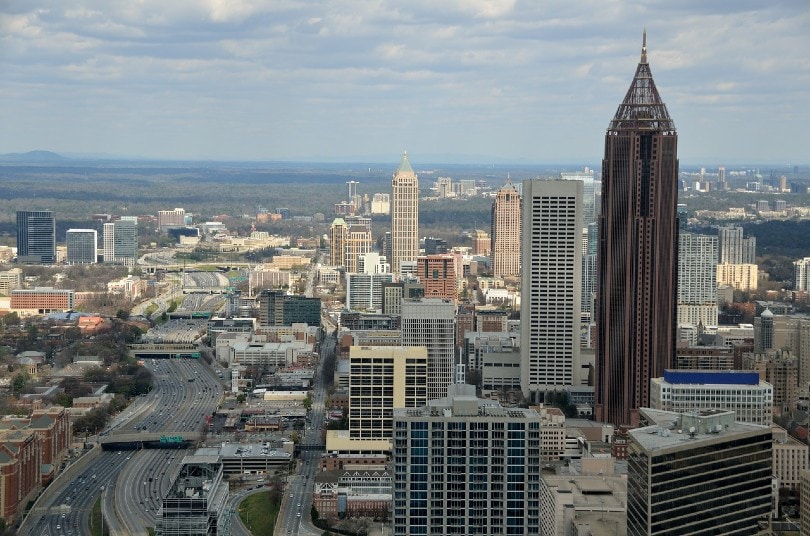 Note: This article's statistics come from third-party sources and do not represent the opinions of this website.
Georgia is a state known for many things, including delicious peaches. Luckily, it's not too famous for high crime, as Georgia remains below the national average regarding criminal activity. Generally, Georgia has a violent crime rate of 3.4, as well as a property crime rate of 23.8. On the other hand, the national average1 is 3.66, which is just slightly higher than Georgia's crime rate.
Luckily, Georgia's crime rate has been dropping steadily for years. With that said, there are still some dangerous areas in Georgia. If you want to stay as safe as possible, it is typically best to avoid these areas. They have the highest property and violent crime rates in this state.

The 10 Most Dangerous Cities in Georgia: A Quick Look
1.

College Park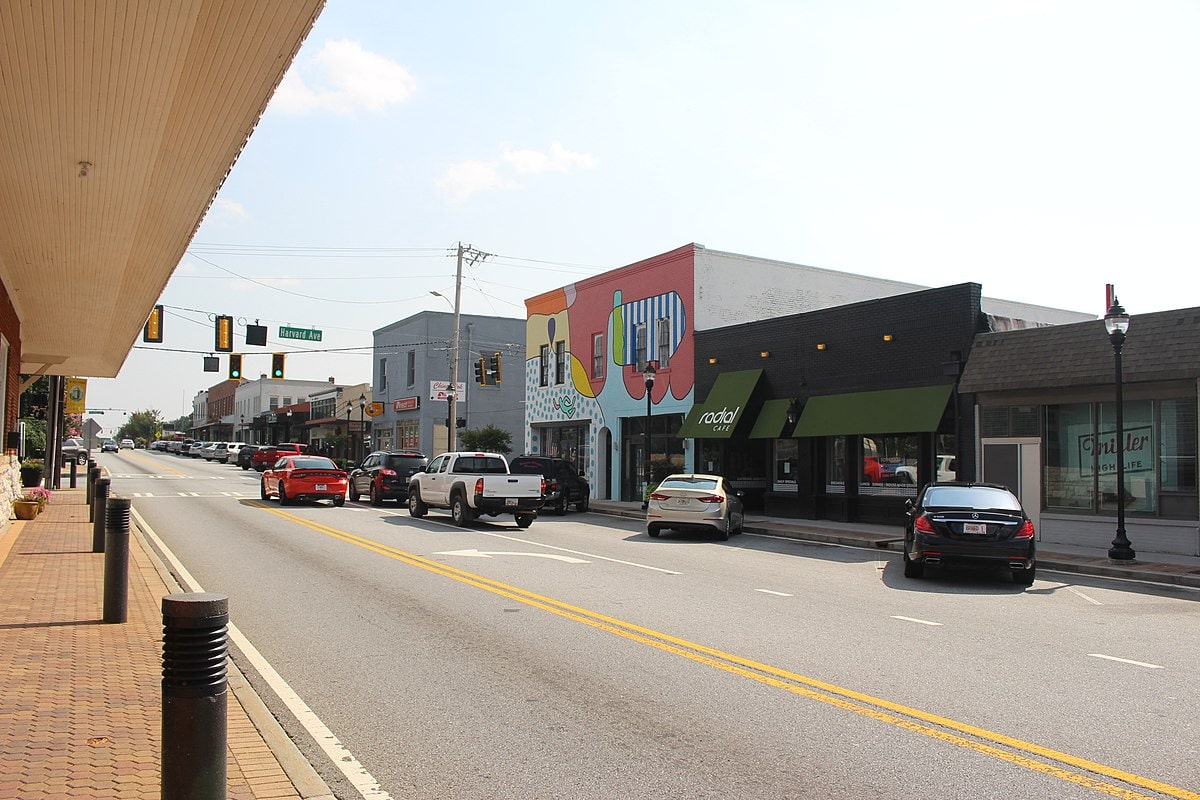 | | |
| --- | --- |
| Population: | 15,280 |
| Violent Crime: | 11.6 (FBI Crime Data Explorer) |
| Property Crime: | 67.9 |
While you may think that Atlanta would gain the top spot in Georgia, College Park actually beat out the capital city by quite a bit. Plus, many of the crimes in College Park are not solved, according to FBI data. While this town is smaller, you're much more likely to be involved in a violent crime here than in the state's larger cities.
---
2.

Albany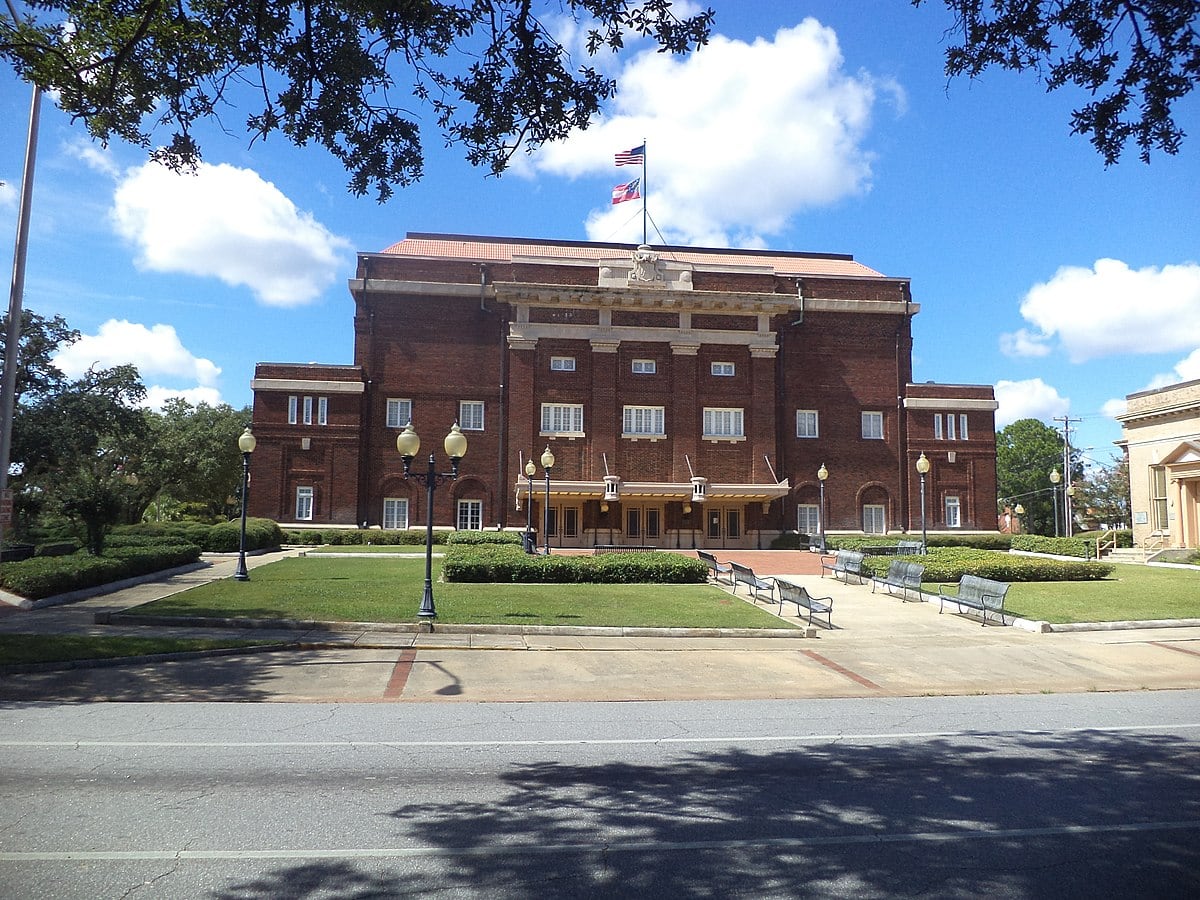 | | |
| --- | --- |
| Population: | 79,990 |
| Violent Crime: | 10.5 (FBI Crime Data Explorer) |
| Property Crime: | 46.0 |
Albany is much larger than College Park, but it has only a slightly lower crime rate, according to the FBI. Crime has spiked substantially since 2019, while the number of solved crimes has fallen significantly. Therefore, while more crimes are being committed, fewer are being cleared. Property crimes are also quite high in this area. However, they are lower than they are in College Park.
---
3.

Morrow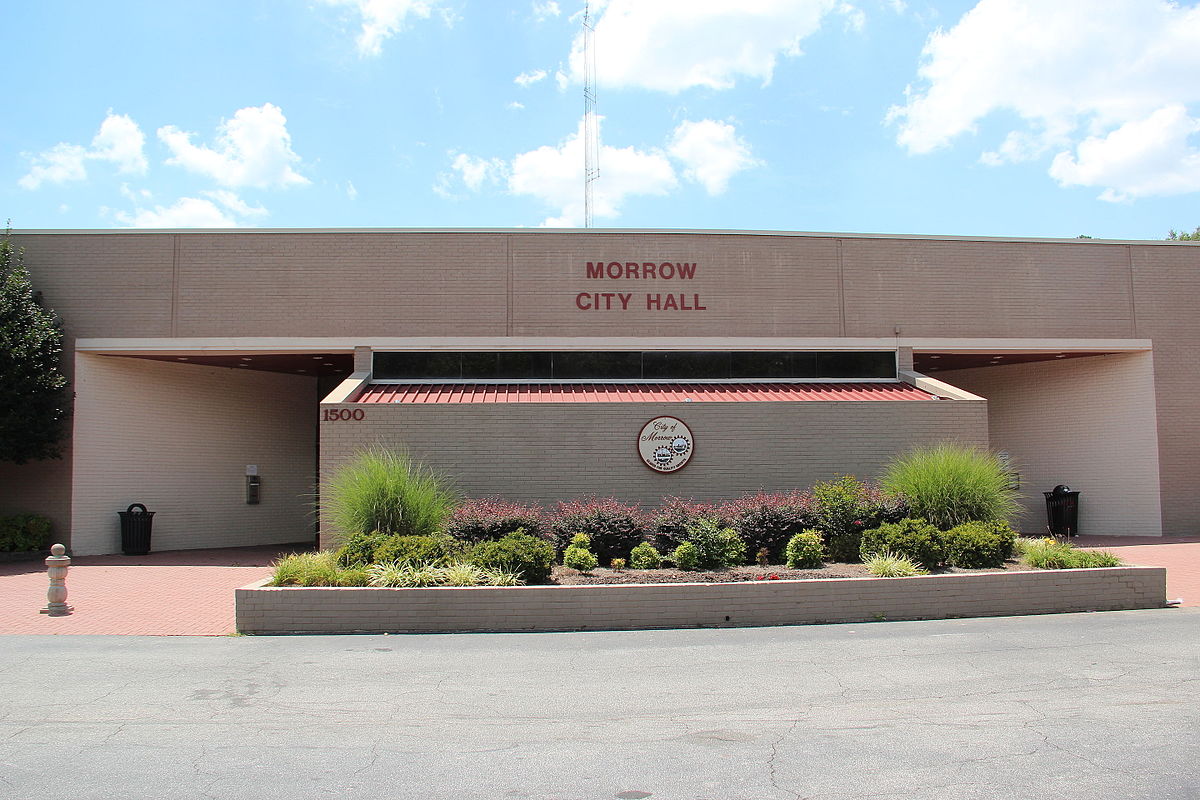 | | |
| --- | --- |
| Population: | 7,640 |
| Violent Crime: | 4.2 |
| Property Crime: | 90.6 |
While Morrow has a somewhat lower violent crime rate at 4.2, the property crime rate is extremely high. In fact, it is much higher than the national average. Usually, we expect that property crimes are related to the poverty level, but that doesn't seem to be the case here, as this area doesn't have an extremely high poverty rate. Still, your chance of being involved in a property crime is about 1 in 12. Violent crimes are a bit better, but they are still higher than the state and national average.
---
4.

Americus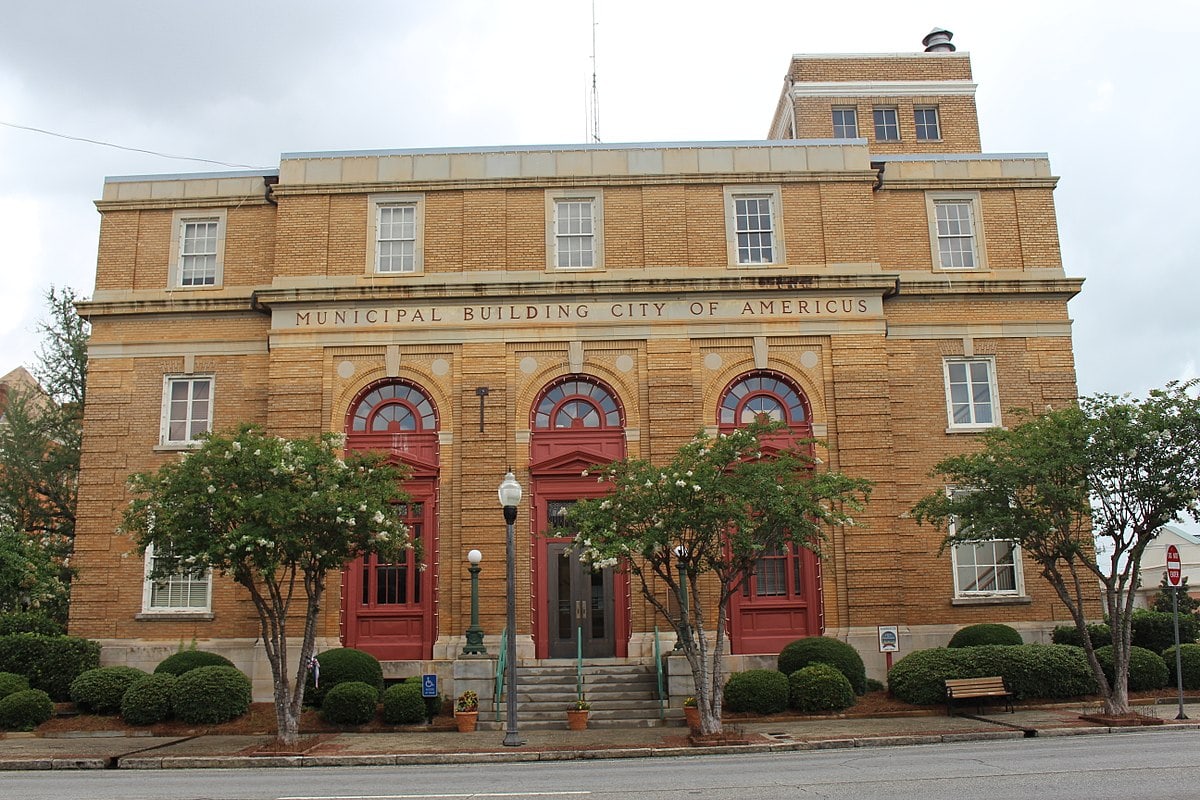 | | |
| --- | --- |
| Population: | 15,110 |
| Violent Crime: | 8.4 |
| Property Crime: | 55.3 |
Americus is another small town in Georgia that has high violence and as well as a steep property crime rate. Luckily, the crime rates are falling substantially in this area, and we expect this community to be off this list if things continue moving in the correct direction. (WGXA)
Still, violent crimes continue to be higher than they are in most areas.
---
5.

Forest Park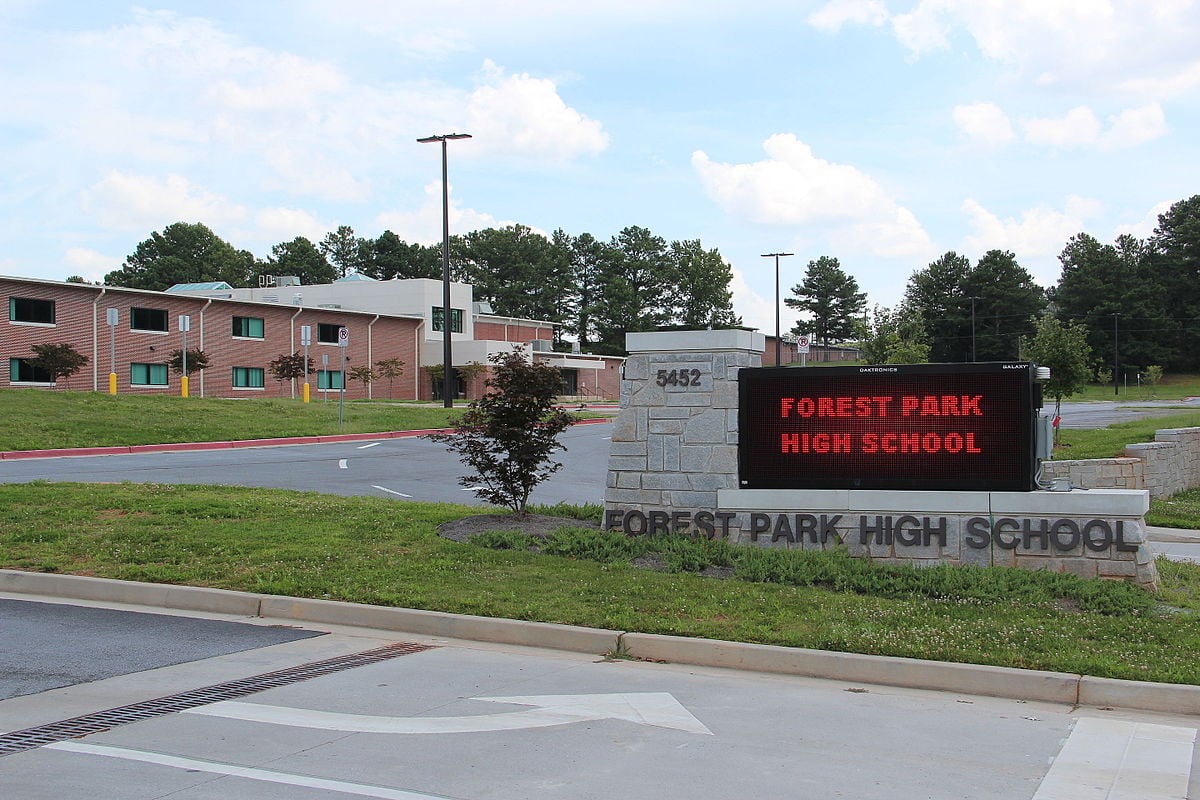 | | |
| --- | --- |
| Population: | 20,270 |
| Violent Crime: | 7.2 |
| Property Crime: | 44.5 |
Forest Park may be safer than the cities we've discussed thus far, but it is not terribly safe in the least. Instead, the violent crime rate and property crime rate are both extremely high, making this a more dangerous area to visit and live in.
This area is usually categorized as a suburb of Atlanta. The public schools are not known for being particularly good, and the safety rating is very low. Housing is expensive, as is rent.
---
6.

Douglasville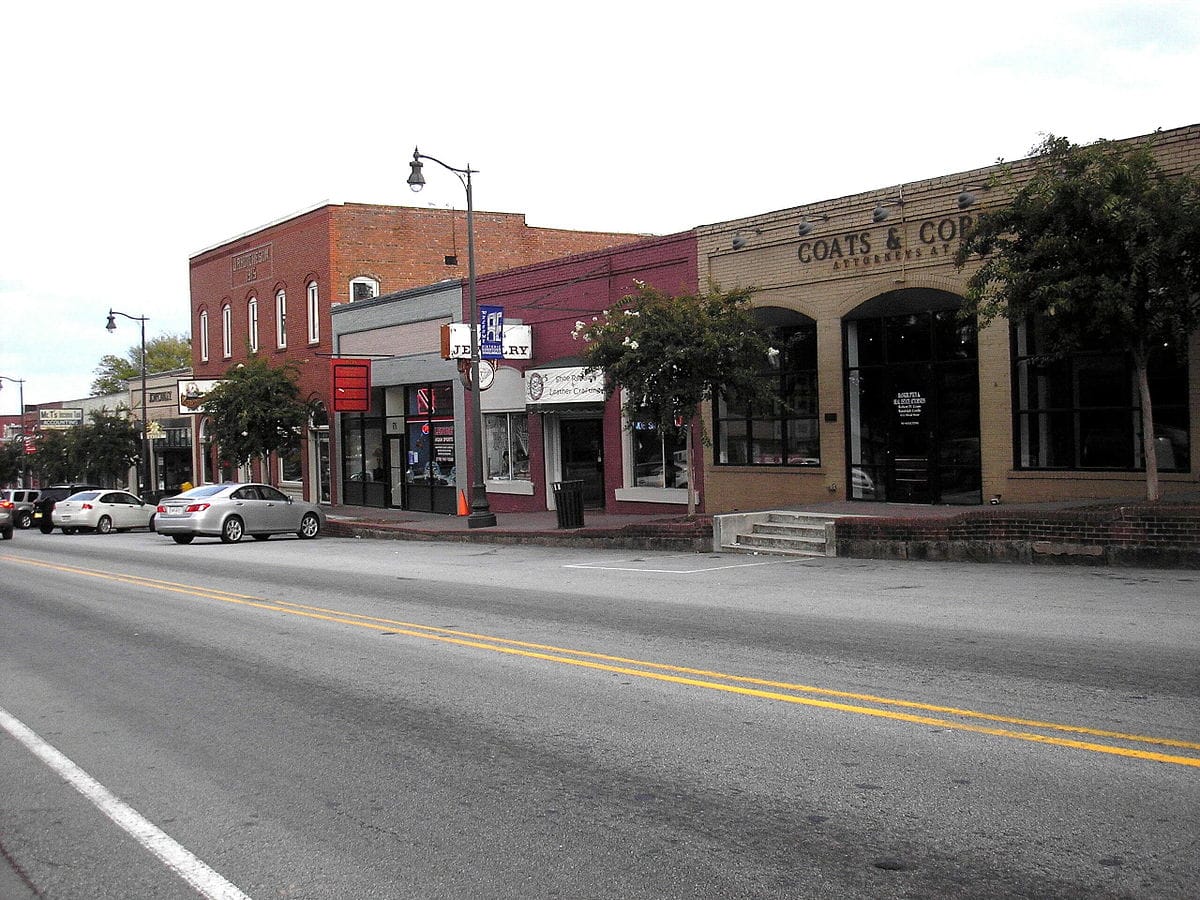 | | |
| --- | --- |
| Population: | 34,610 |
| Violent Crime: | 5.3 |
| Property Crime: | 58.2 |
Douglasville is a suburban area usually referred to as a suburb of Atlanta. Violent crime rates are quite high, as are property crimes. This is likely due to crime moving out of Atlanta and into this suburban area. Luckily, murders are very low in this area, despite the high crime rate. Most violent crimes are assaults or robberies.
---
7.

Bainbridge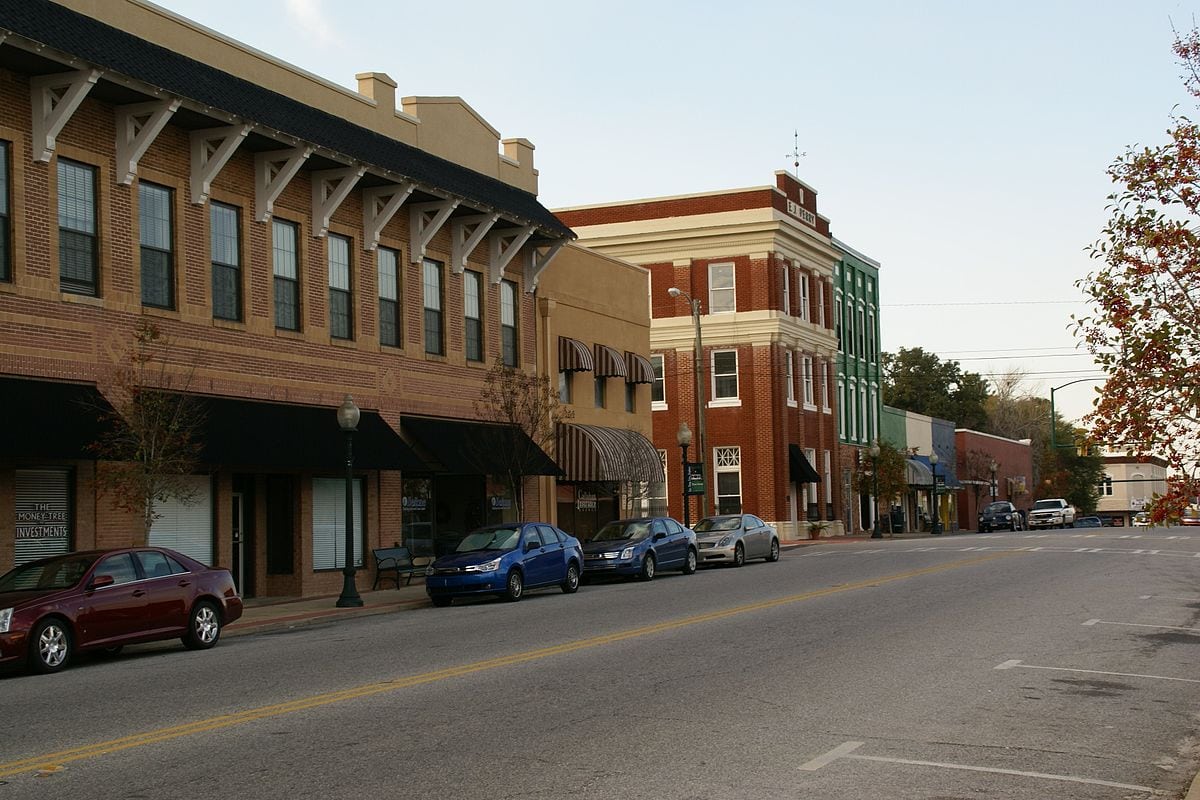 | | |
| --- | --- |
| Population: | 11,990 |
| Violent Crime: | 6.8 |
| Property Crime: | 39.1 |
Unlike most areas on this list, Bainbridge is a sparsely populated location. It is known for having many parks and green spaces, though that doesn't seem to have done much to help the crime rate. Public schools in the area often rank somewhat high, and the area tends to be home to mostly families. However, murders are sadly more common than we would like, and the crime rate overall is much higher than the national and state average.
---
8.

Warner Robins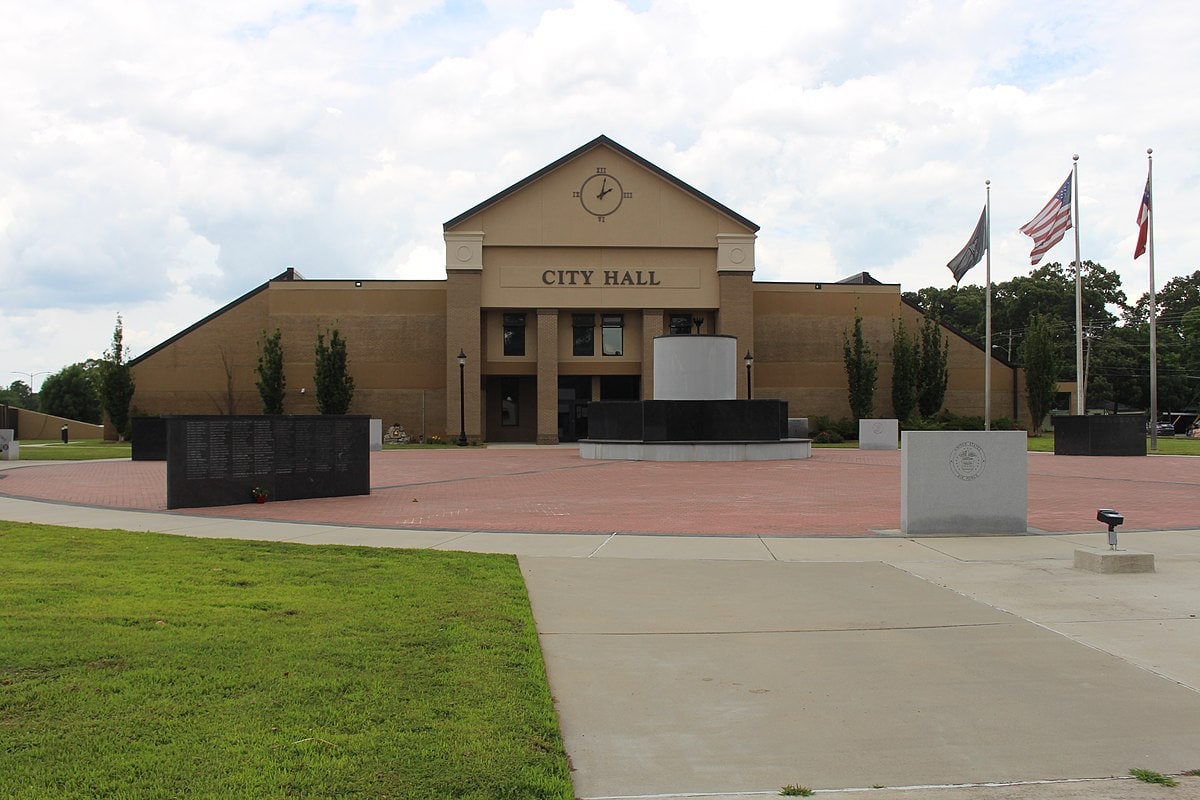 | | |
| --- | --- |
| Population: | 76,620 |
| Violent Crime: | 5.5 |
| Property Crime: | 47.1 |
In many ways, Warner Robins is a decent place for families to live in Georgia. However, the crime rate is surprisingly quite high for this suburban community. Despite our digging, we couldn't find much of a reason for the high crime rate. Housing is affordable, and public schools often rank higher than average.
---
9.

Clarkston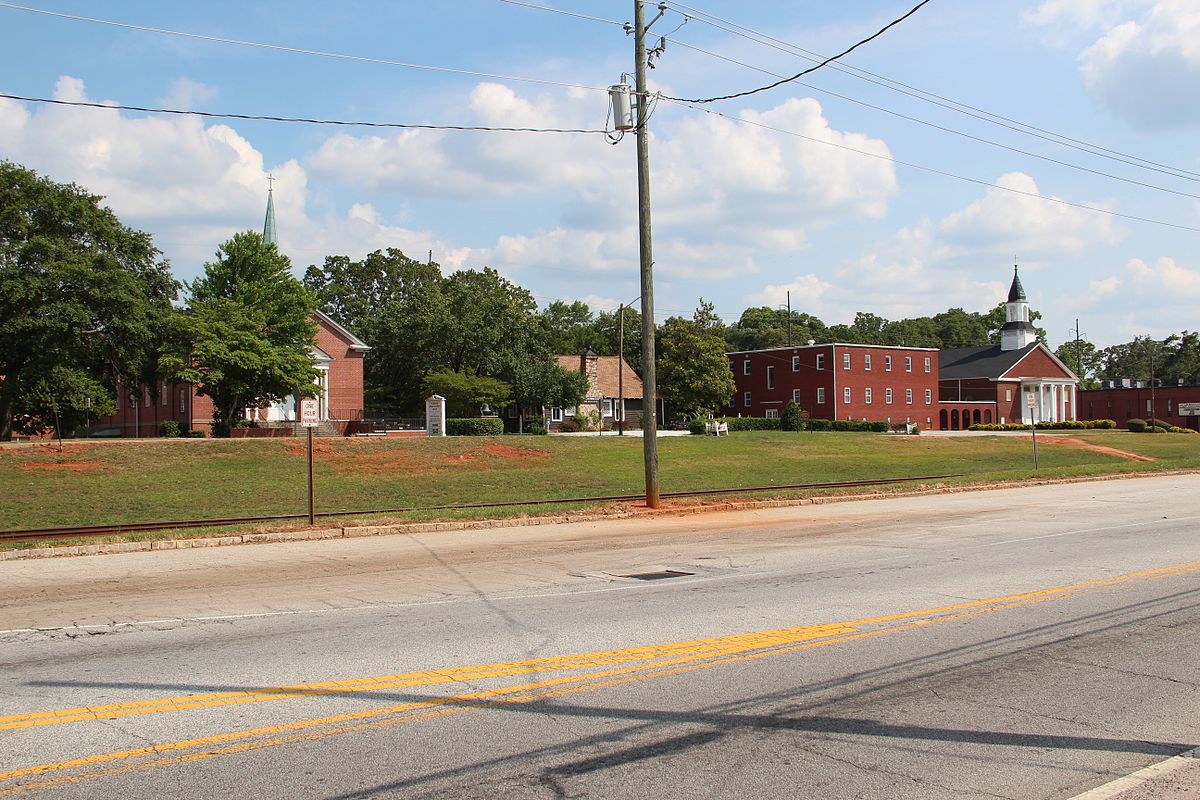 | | |
| --- | --- |
| Population: | 12,840 |
| Violent Crime: | 5.7 |
| Property Crime: | 29.4 |
This suburb of Atlanta isn't the worst suburb to live in by any means. However, the crime rate is still unnecessarily high, especially the violent crime rate. Burglaries and assaults aren't all that uncommon in this area. You can also get to a lot of shops and services via walking (though you may not want to consider the crime rate).
---
10.

Waynesboro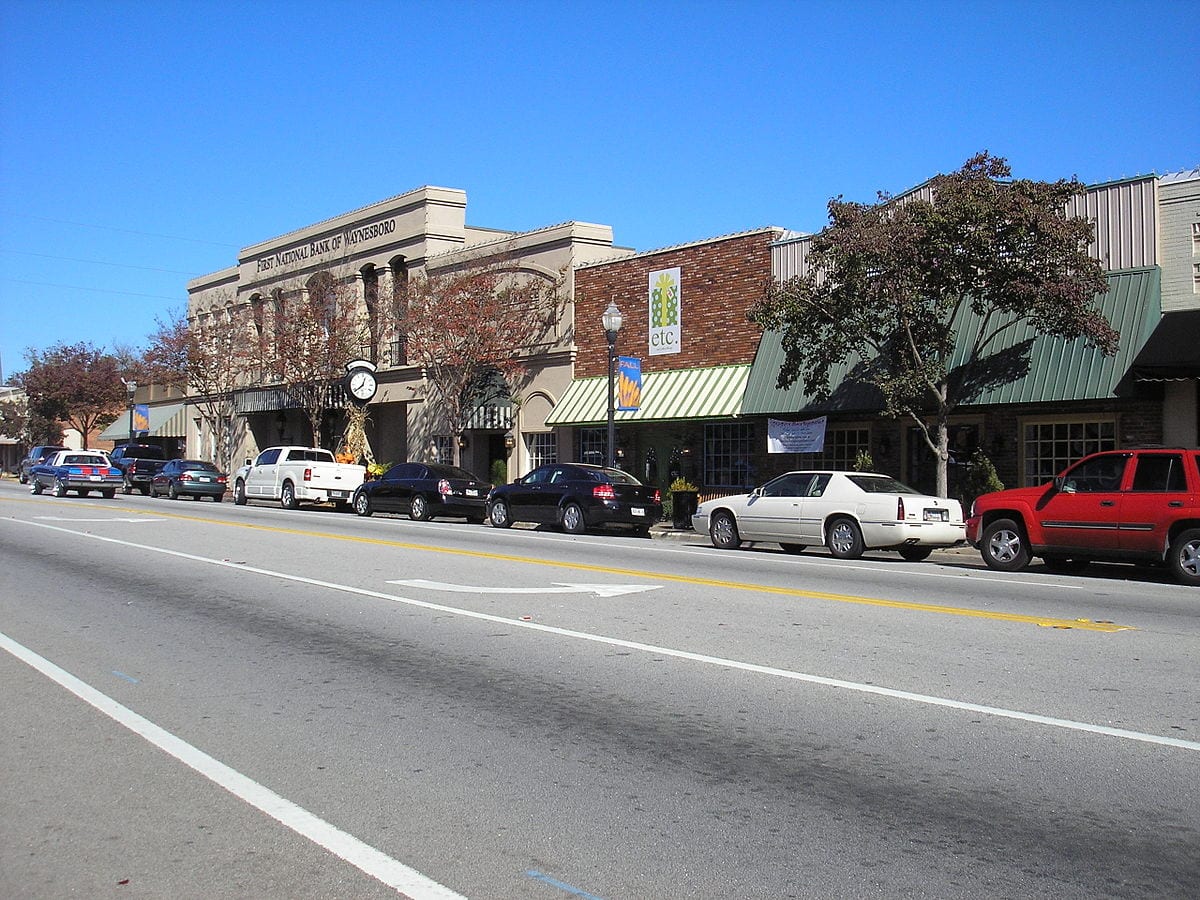 | | |
| --- | --- |
| Population: | 5,390 |
| Violent Crime: | 4.3 |
| Property Crime: | 39.2 |
This community is rather small and typically has a small-town feel. Therefore, if you're looking for a slower lifestyle, you may appreciate this tiny town. However, the crime rate is higher than in most towns, which can be a problem. There isn't much to do here, as you might expect, due to the small population. Housing is inexpensive, which is often a selling point for many buyers.

How to Stay Safe in Georgia
Staying safe in Georgia is like staying safe in any other area. However, the usual advice of avoiding the cities and more populous places doesn't seem to apply here, as the crime rate in Atlanta is actually quite low. Conversely, the crime rate is higher in smaller areas, making those more dangerous. For this reason, we typically recommend researching the areas you intend on visiting and ensuring that they are safe. The crime rate tends to vary from location to location, and it doesn't seem to have much to do with the poverty level or population.
Luckily, crime rates do seem to be improving in recent years across the whole state. Some of the most dangerous areas are improving substantially (though others are worsening quickly). Overall, Georgia is slightly safer than other states. However, it is only slightly safer and runs in the middle of the pack.
Your best bet for remaining safe in this area is to avoid the areas with the highest crime rates. However, this isn't always possible. If you have to travel to a more dangerous area, we recommend taking your usual precautions. Don't flash money around or wander around alone. Preferably, you should stay in a group as much as possible.
Typically, the most dangerous areas tend to have a lower population. In this case, we recommend staying away from the shopping portion of the town at night, as that's where the crime tends to happen. Instead, stay inside your hotel room when it is dark as much as possible.

Conclusion
Overall, Georgia tends to be right in the middle of the pack as far as safety goes. It has a slightly lower violent crime rate compared to the average in the United States, making it a bit safer than most states. However, there are some dangerous cities and towns in the area.
Surprisingly, most of these dangerous cities don't seem to be very populous. Instead, it is the smaller towns that can be on the more dangerous side. For this reason, we highly recommend doing all the necessary research before you go into Georgia, as you'll be surprised where the more dangerous cities are.
---
Featured Image Credit: paulbr75, Pixabay