10 Most Dangerous Cities in Illinois (2022 Update)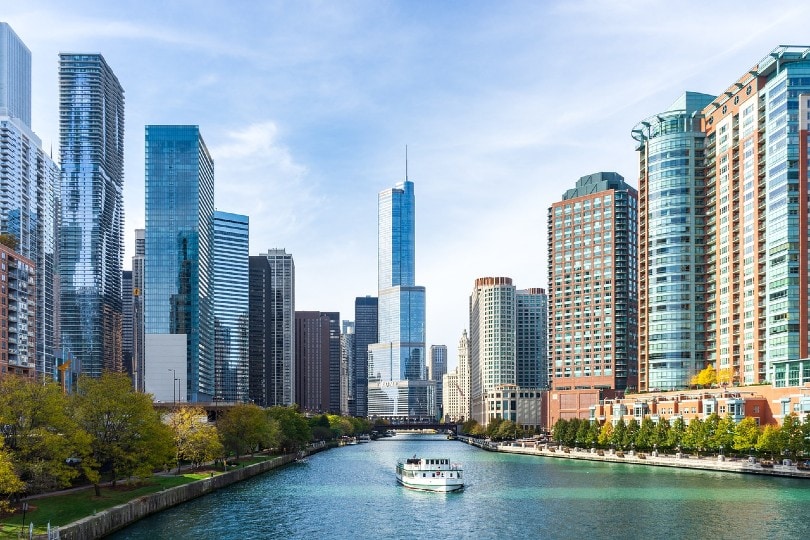 Note: This article's statistics come from third-party sources and do not represent the opinions of this website.
For both good and bad, Illinois has a reputation in the country and the world. This global city is host to many high-profile concerts and events. It's represented on all major sports fronts. The cultural attractions and museums are some of the most prestigious ones on the planet. Yet, it may never shed its gangster history culminated with the rise and fall of Al Capone and his band of outlaws.
Unfortunately, this ill-gotten legacy exists to this day in cities with some of the most violent crimes. It's a sobering thought that the number of homicides in Illinois and the country has risen to historic highs after so much progress. However, it's essential to remember that these statistics don't speak for the state or country. After all, the United States still strives to be "A Shining City Upon a Hill."
(US News)

The 10 Most Dangerous Cities in Illinois: A Quick Look
There are 1,369 cities in Illinois that range from over 2.5 million to just 14 residents. Generalizing is a slippery slope, as the FBI wisely reminds us. Many factors influence crime. They run the gamut, from poverty rate to population density to even innocuous things like climate. Current events and the political sphere also exert a powerful force.
One thing that was we learned from our research is that there are pockets of dangerous areas. While Capone's haunt, Cicero, didn't make our list, the impacts forged during that era remain.
(US Census Bureau, FBI, Chicago Tribune)
---
1.

Rockford, IL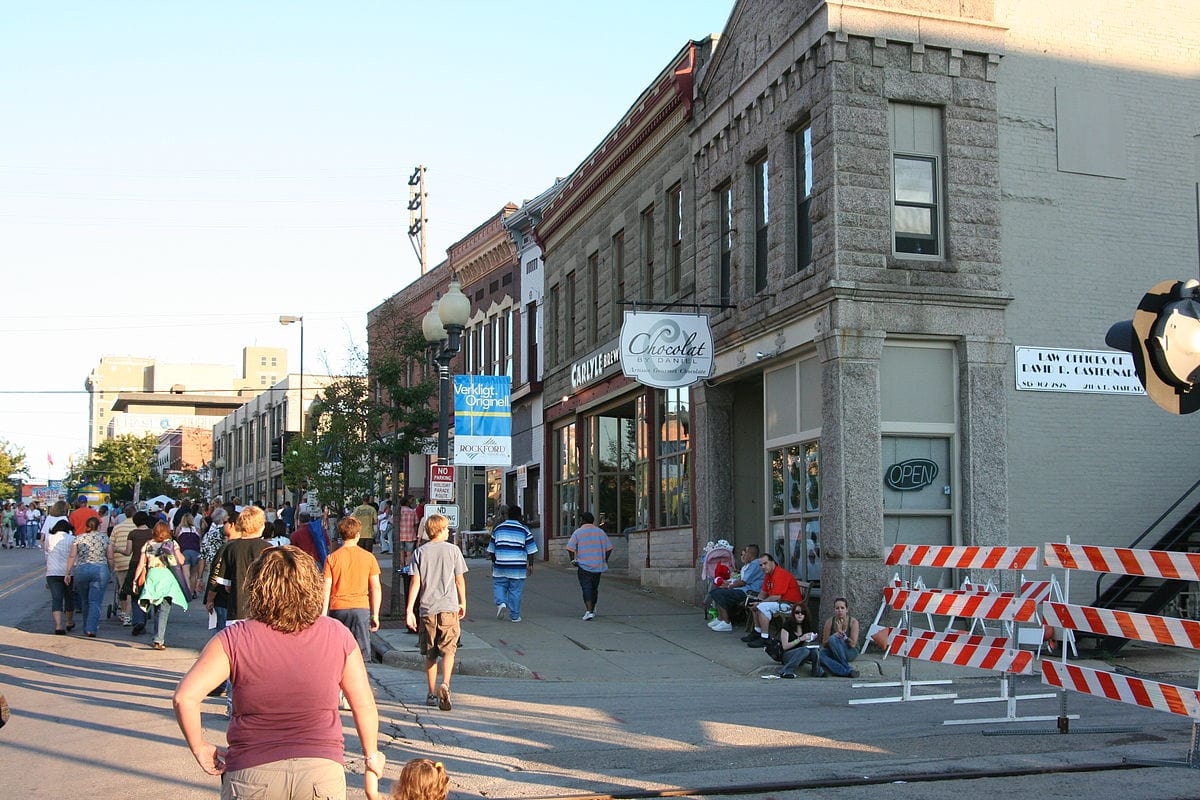 | | |
| --- | --- |
| Population: | 148,655 |
| Murder rate: | 14 |
| Average Household Income: | $46,803 |
| Poverty rate: | 23.8% |
| Violent crimes in 2019: | 1,711 |
Rockford is an interesting town. It's home to a myriad of unique cultural attractions, plentiful recreation opportunities, and stunning architecture. It's the state's fourth largest city, located about 89 northwest of Chicago. The proximity to Chi-Town has significantly impacted it, both good and bad. It has brought opportunities and funding as well as crime.
Surprisingly, Rockford isn't as wealthy as you may expect from its location. Its poverty rate is nearly double the state average. The city's household income is just shy of 68% of the state's median figure. That may help explain the 4,848 known property offenses committed in 2019. Statistics for all major violent and non-violent crimes well exceed the state averages.
(US Census Bureau, FBI)
---
2.

Springfield, IL
| | |
| --- | --- |
| Population: | 114,394 |
| Murder rate: | 9 |
| Average Household Income: | $54,484 |
| Poverty rate: | 16.8% |
| Violent crimes in 2019: | 889 |
Springfield brings a legacy of peace and justice to the table with its most acclaimed resident, Abraham Lincoln. While he wasn't born here, he lived in the state before going to the White House. The city is a cultural mecca on several fronts, from literature to the performing arts. Its other alleged claim to fame is the birthplace of the state-fair staple, the corndog.
Perhaps one of the most unfortunate facts about Springfield being on this list is that it's the state capital. While the cost of living is less here, the poverty rate exceeds Illinois' average. Assaults, burglaries, and thefts are significant problems. Auto theft is also high, with 265 cases reported in 2019. As with Rockford, the figures for most major crimes exceed the state's average.
(US Census Bureau, FBI, Enjoy Illinois)
---
3.

Aurora, IL
| | |
| --- | --- |
| Population: | 180,542 |
| Murder rate: | 12 |
| Average Household Income: | $73,071 |
| Poverty rate: | 10.9% |
| Violent crimes in 2019: | 516 |
Aurora is the state's second largest city. Yet, Chicago has 15 times more people! The town is about 40 miles southwest. It has three regions and 10 wards within its limits. Each one has its unique character. Aurora has evolved from a manufacturing center to a tech one. That explains the higher household income and lower poverty rate. The town also has an active visitor bureau to attract tourists.
Nevertheless, Aurora has a disturbing number of violent and non-violent crimes. The latter topped 2,014 in 2019. Auto thefts and arson are shocking high at 144 and 17, respectively. There was also a larger number of assaults at 356. While most rates are declining, homicides tripled between 2018 and 2019. That figure is above the state average for that year.
(US Census Bureau, FBI)
---
4.

Bloomington, IL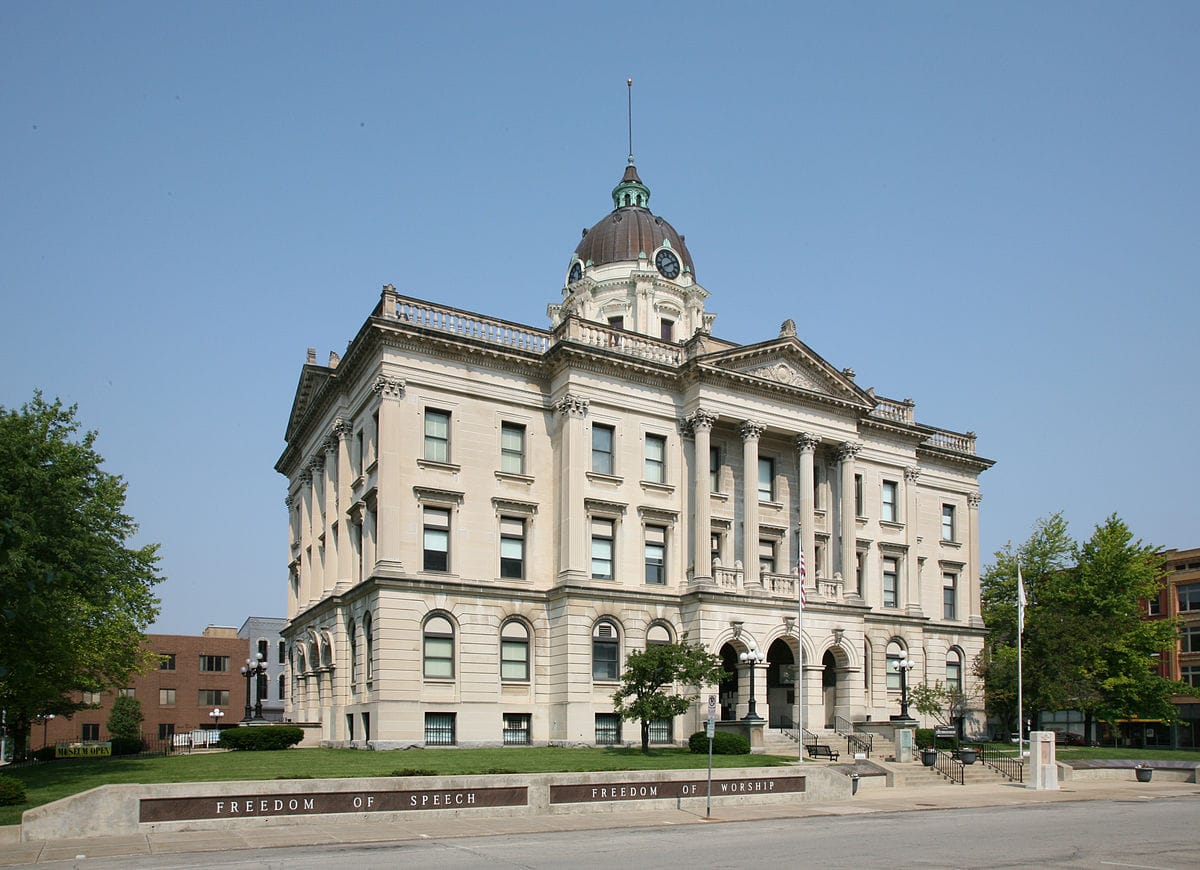 | | |
| --- | --- |
| Population: | 78,680 |
| Murder rate: | 1 |
| Average Household Income: | $67,874 |
| Poverty rate: | 13.2% |
| Violent crimes in 2019: | 387 |
Bloomington wears several hats. It's home to Illinois State University and the headquarters of State Farm Insurance and Country Financial. It's a transportation hub for rail, bus, and air. The city is also an agricultural community. It is located about 134 miles southwest of Chicago in what locals often call the largest cornfield in the state.
College towns are a mixed bag. They often bring much-needed revenue to an area. However, it sometimes comes at a price. Bloomington is one of those places. Crime has declined throughout the years, reflecting national patterns. However, 2017 saw a slight uptick, particularly in assaults. Its rate is above the state average for this crime, with 280 known offenses in 2019.
(US Census Bureau, FBI)
---
5.

Decatur, IL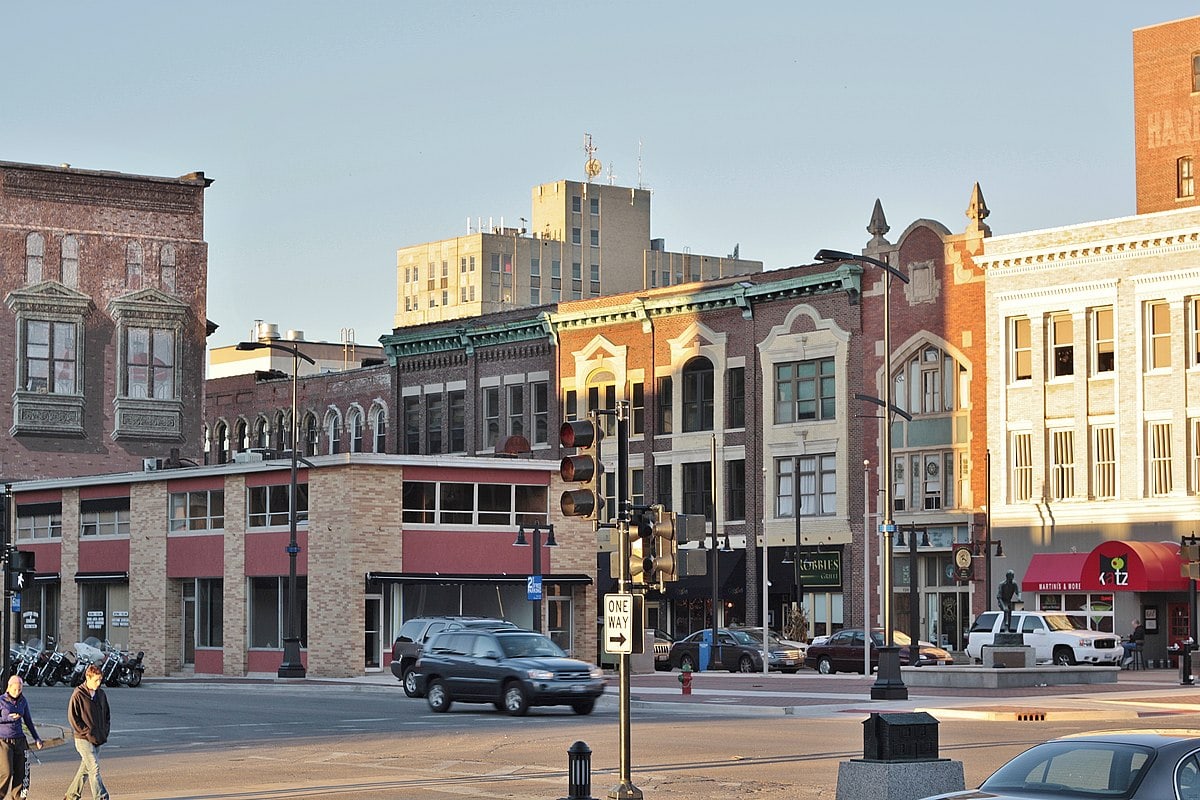 | | |
| --- | --- |
| Population: | 70,522 |
| Murder rate: | 11 |
| Average Household Income: | $41,440 |
| Poverty rate: | 24.2% |
| Violent crimes in 2019: | 375 |
Decatur is in the center of the state, some 180 miles southwest of Chicago. It is in the heart of farm country, hence, its nickname as the Soybean Capital of the World. This part of Illinois is well-suited for agriculture, with nutrient-rich prairie soils and a flat landscape. Manufacturing is also a vital economic driver, fueled by Archer Daniels Midland (ADM) and Caterpillar, Inc.
One unmistakable trait of Decatur is its distinctive smell coming from all the food manufacturing plants in the area. Unpleasant also describes the crime stats for this town. Nearly all major crime rates exceed the state averages. Property crime is a significant issue, with 1,339 thefts and 32 cases of arson reported in 2019. Crime has been steadily increasing since 2015.
(US Census Bureau, FBI)
---
6.

Peoria, IL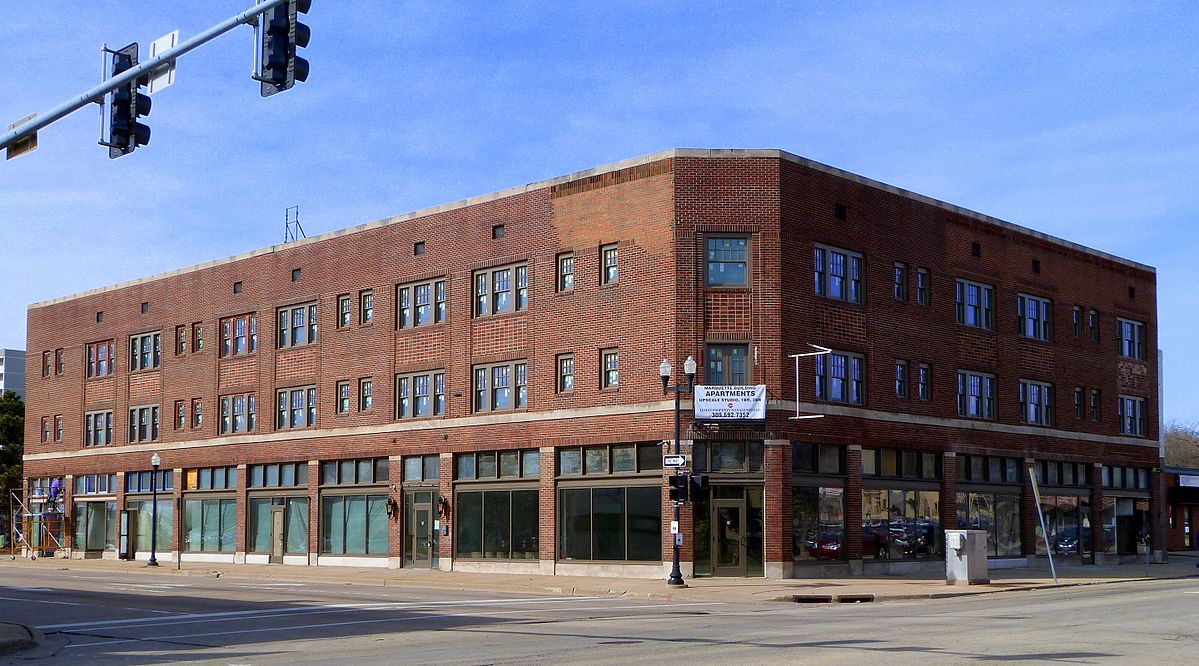 | | |
| --- | --- |
| Population: | 113,150 |
| Murder rate: | 25 |
| Average Household Income: | $53,360 |
| Poverty rate: | 17.9% |
| Violent crimes in 2019: | 1,158 |
Peoria is an anomaly. It's also another agricultural town, although farms remain in the surrounding area. Caterpillar and ADM have a strong influence on the city's economy. In some ways, it's an oasis in the middle of the corn and soybean fields, with many unique cultural attractions, parks, and a lively downtown. It's one of the leading cities for healthcare in the state, hosting three hospitals.
Peoria's tarnished reputation goes back to the days before Al Capone discovered it. It's a legacy that continues to this day. Figures for violent and non-violent crime far exceed the state averages. Homicides have increased since 2015, with significant spikes in assaults. Unlike the rest of the country, crime has risen steadily since 2013. A high poverty rate and lower household income likely play a role.
(US Census Bureau, FBI, NPR Illinois)
---
7.

Danville, IL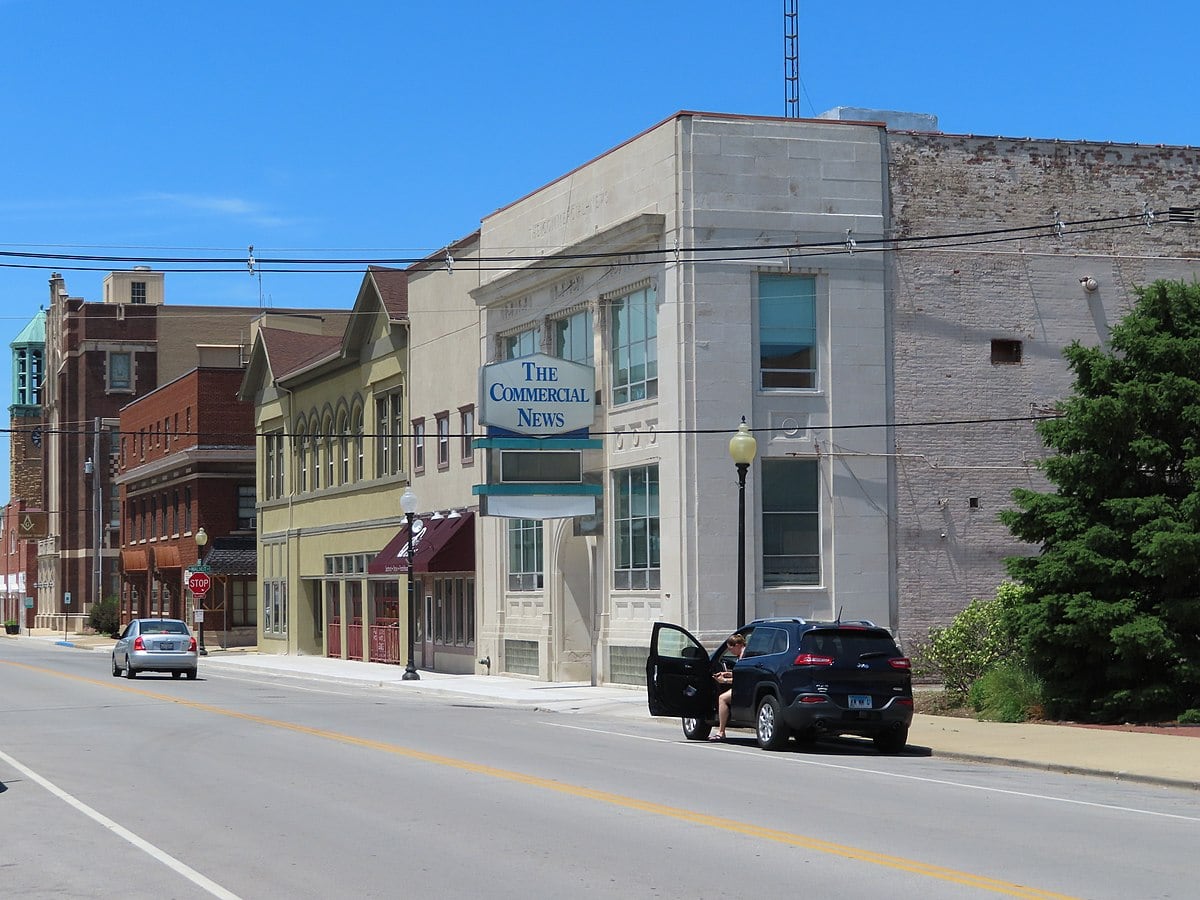 | | |
| --- | --- |
| Population: | 29,204 |
| Murder rate: | 7 |
| Average Household Income: | $33,525 |
| Poverty rate: | 29.4% |
| Violent crimes in 2019: | 536 |
Danville is an outlier on our list. It has the smallest population of any we considered. It is located in what many may view as a desolate part of the state. It's located about 146 miles due south of Chicago in the middle of farm country. The primary tourist attraction is its connection with Abraham Lincoln, which is well-celebrated in the community. The cost of living is low, even by national standards.
The glaring statistic describing the social fabric of Danville is its high poverty rate that is more than double the state average. Consequently, property crimes of all types are high, with 1,370 known offenses in 2019. Like our previous entry, the rates have been increasing in recent years, particularly with assaults that reached an all-time high of 414.
(US Census Bureau, FBI)
---
8.

Joliet, IL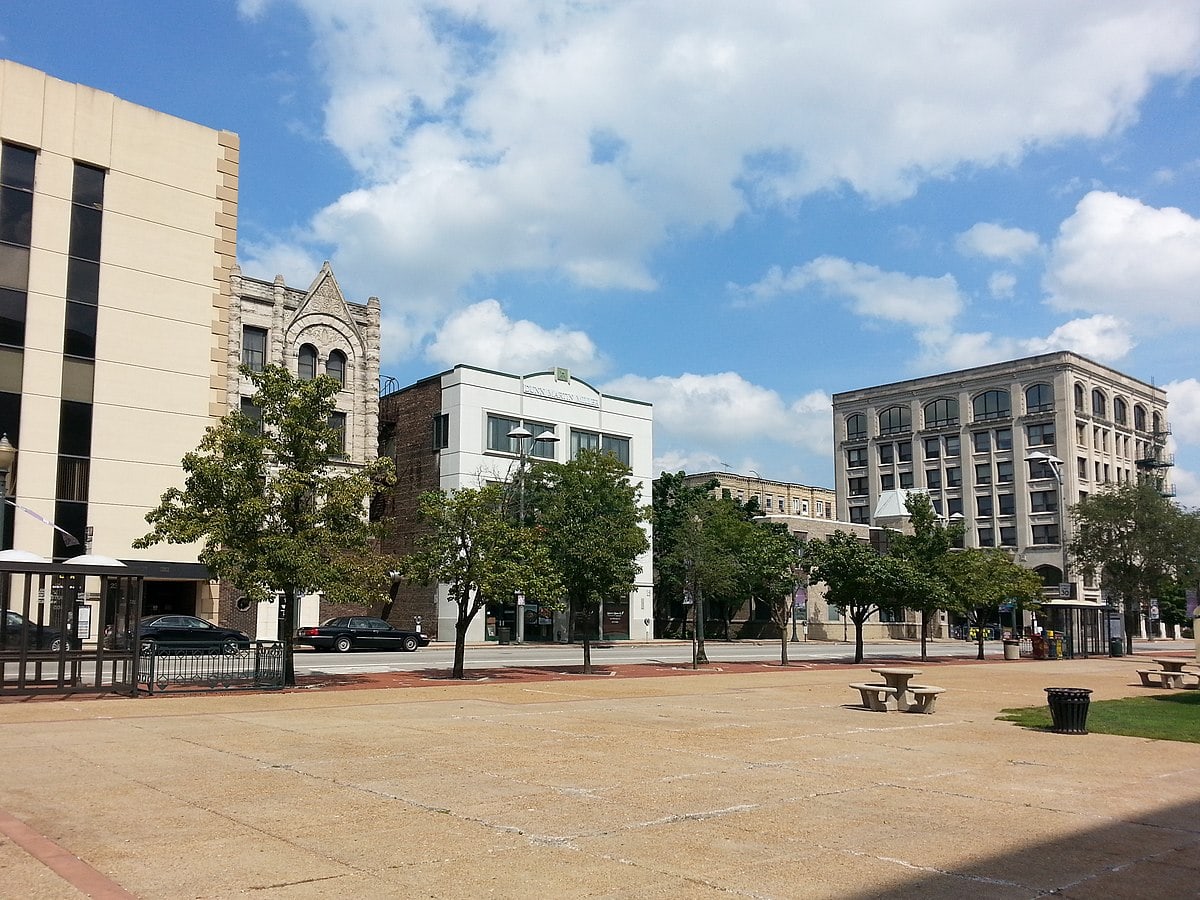 | | |
| --- | --- |
| Population: | 150,362 |
| Murder rate: | 18 |
| Average Household Income: | $71,284 |
| Poverty rate: | 9.7% |
| Violent crimes in 2019: | 751 |
Joliet is a true river town, with the DuPage and Des Plaines Rivers flanking the city. It got its start as a manufacturing town that became the main economic driver. It has a rich cultural history that includes spots in major Hollywood films, such as the quintessential guy's movie "The Blues Brothers." Joliet makes use of its proximity to water with its two riverboat casinos, Harrah's and the Hollywood Casino.
It's worth noting that this town is home to two correctional facilities, the Illinois Youth Center Joliet and the Joliet State Prison. While property crimes have declined in recent years, violent ones have increased. Homicides doubled from 2018 to 2019. There were 581 aggravated assault offenses in 2019, up from 312 the year before. Violent crimes are well above the state averages.
(US Census Bureau, FBI)
---
9.

Champaign, IL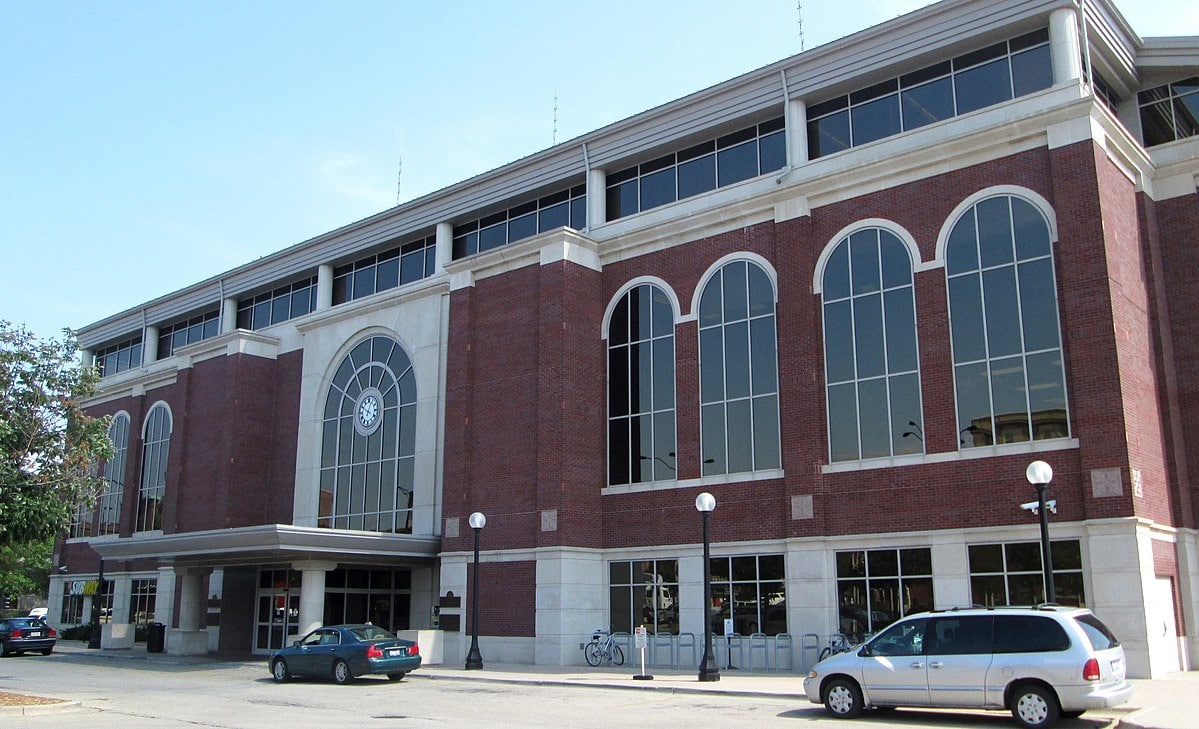 | | |
| --- | --- |
| Population: | 88,302 |
| Murder rate: | 2 |
| Average Household Income: | $47,379 |
| Poverty rate: | 26.2% |
| Violent crimes in 2019: | 827 |
The name of Champaign is pronounced just like the sparkling wine. It's fitting when you consider the world-class University of Illinois and the many Fortune 500 companies that have a presence in this city. It also has several claims to fame as the subject of a Bob Dylan song to its role in the charity event, Farm Aid. Education and healthcare are the primary employers.
Even though Champaign is located far from Chicago, it still is very much an urban area. Unfortunately, it has a high poverty rate and a lower-than-average household income. Like other towns in this part of the state, crime rates have slowly risen. Property crimes increased to 2,203 in 2019, with similar patterns in robberies and assaults. Burglaries spiked over 50% in 2019 over the previous year's figures.
(US Census Bureau, FBI, YouTube)
---
10.

Chicago, IL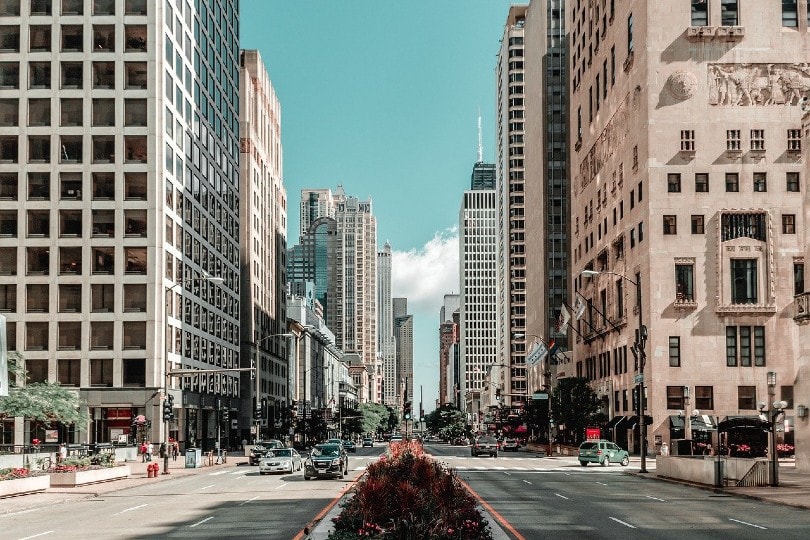 | | |
| --- | --- |
| Population: | 2,746,388 |
| Murder rate: | 492 |
| Average Household Income: | $61,811 |
| Poverty rate: | 16.4% |
| Violent crimes in 2019: | 25,532 |
Chicago has the fitting nickname of the "City of the Big Shoulders." That describes everything about this larger-than-life town, from the iconic Lake Shore Drive to the Magnificent Mile. Cultural attractions abound, with museums, art galleries, and theaters. The city also hosts several major events, including the Ravinia Festival and Taste of Chicago.
We've discussed the sobering history of the Prohibition era. Unfortunately, crime is a significant problem, with offenses in the four and five-figure ranges. Most violent and non-violent crime exceeds state averages. There were 774 homicides in 2020, over a 50-percent increase from the previous year. Assaults, burglaries, and thefts posted similar spikes.
(US Census Bureau, FBI, Chicago Sun-Times)

Rising Crime in Illinois
Several factors may explain the increase in crime in the Land of Lincoln. Social unrest and the deteriorating political environment in Chicago have undoubtedly impacted the safety of many of the major cities in the state. Ongoing battles between teachers and administration with parents have certainly had far-reaching effects.
It's worth noting that the problems Illinois is facing aren't strictly a matter of big-city influence. Many suburbs are among the safest in the state. The current situation reflects the isolated pockets of crime that seem to exist within its borders. That's another reason why it's imperative to view each city individually and not make assumptions about either crime or safety.
How to Stay Safe in Illinois
The best course of action is to steer clear of the known high-risk areas. We might have concluded by saying at night. Sadly, crime is fast becoming a daily occurrence. The adage that there is safety in numbers applies when traveling through any populated area. Awareness of your surroundings isn't just a suggestion, either. It's imperative to avoid becoming a crime victim.
Locking your doors and windows is another smart option. The object is to make it as difficult to break into your home as possible. Motion-sensor lights and security alarms are effective for removing the element of surprise that many thieves rely on to gain access to a site. Of course, there is also one of the best crime deterrents around—a barking dog.
Breeds like the German Shepherd excel at this job. After all, there's a good reason why law enforcement and the military have them as part of the K9 units. It doesn't matter if you don't have a pet. A "Beware of Dog" sign can suffice. We've even seen smart alarms with a barking dog motion detector.

Conclusion
Illinois isn't the safest state in the country, but neither is it the worse. Like anyplace, it has its high and low-risk areas. Remember that knowledge is your friend. Find out about a city before walking the streets alone. We also suggest taking comfort in the fact that the overall crime rates are decreasing across the country. Just play it smart and stay alert to be safe.
---
Featured Image Credit: anikinearthwalker, Pixabay