10 Most Dangerous Cities in the UK (2023 Update)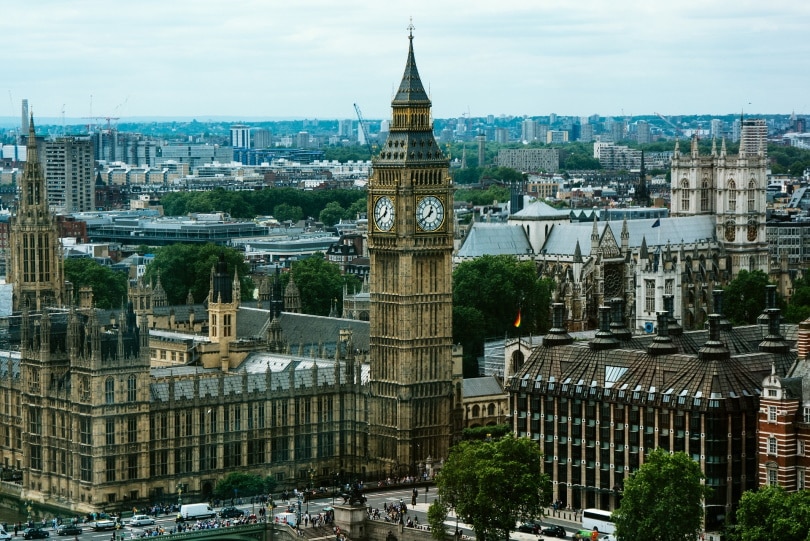 Note: This article's statistics come from third-party sources and do not represent the opinions of this website.
The UK ranks as the 116th most dangerous country to live in. It experiences 600 homicides a year with the majority of crime concentrated in the capital, London, as well as some of the other major cities with the largest populations. Overall, the UK has a population of approximately 67 million people, and according to official statistics, 6.1 million crimes were reported during 2020/2021, with 2 million of those considered to be crimes against another person, equivalent to 2,985 crimes per 100,000 people. There were 600 homicides recorded across the nations, which gives a homicide rate of 0.9 per 100,000.
2019/2020 saw knife crimes reach a peak of 49,000 across England and Wales, although the figure did drop to 41,000 in 2020/2021, but some of this fall can be attributed to national Covid lockdowns.
Below, we have listed the most dangerous cities in the UK.

The 10 Most Dangerous Cities in the UK: A Quick Look
1.

Cardiff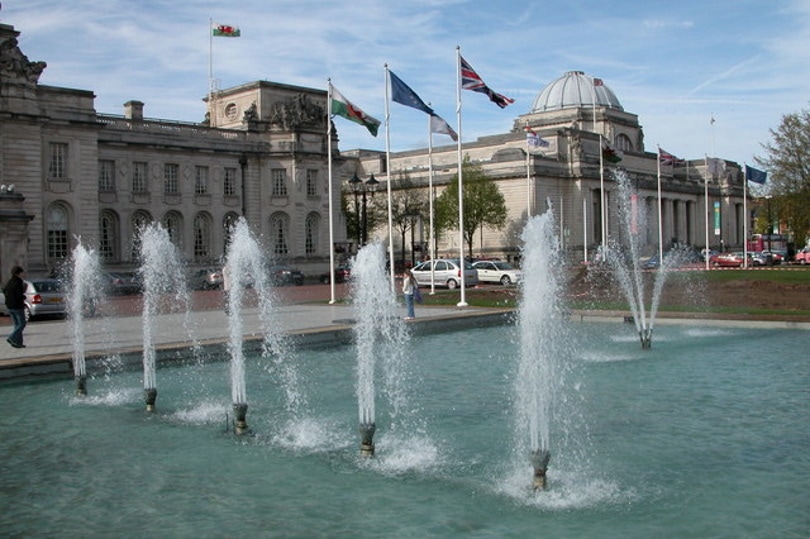 According to surveys, Cardiff is the UK city where residents feel the least safe, and with a crime rate of 5,100 crimes per 100,000, their concerns are perhaps justified. Respondents cited increases in knife crimes as well as murders, vandalism, and theft. More than a third do not feel safe at night, and more than 30% feel unsafe during the day. 767 per 100,000 incidents of violence against people leading to injuries were reported.
Cardiff is the capital of Wales and its most populous city. Although it remained a small town until the turn of the 20th Century, it became a popular coal mining port at this time and was ranked as a city in 1905 before becoming Wales's capital in 1955. As well as having a population of more than 350,000 residents, more than 20 million people visit every year. Wales is known as the castle capital of Europe, and Cardiff has earned the nickname of the city of castles; there are 20 within a 90-mile radius.
---
2.

Birmingham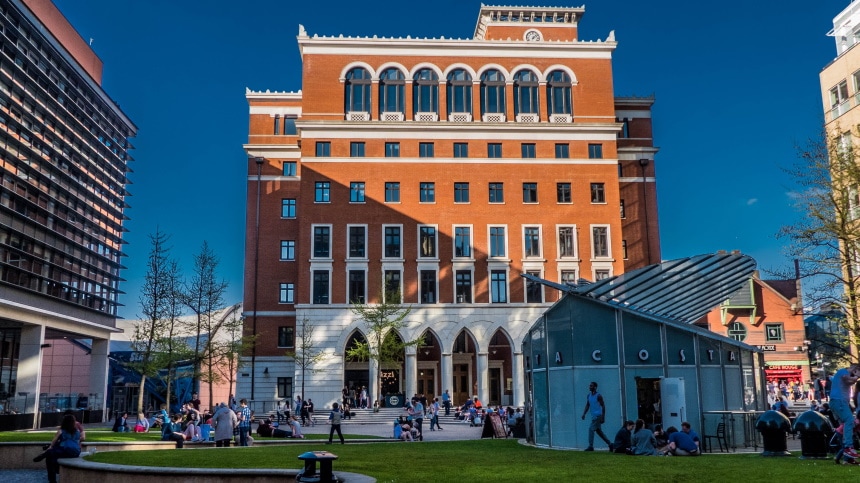 In the same poll that put Cardiff as the most dangerous UK city, Birmingham ranked 2nd. Incidents of knife crimes rose in the city by 20% in 2019, reaching a total of 3,428 for the year. There were 23 murders using a knife or sharp object. Knifepoint robberies and knife assaults also rose during the period. In recent years, there have been several well-publicized knife attacks in the UK's second-most-populated city. What's more, Birmingham also has the highest gun crime rate in the UK.
Birmingham city has a population of approximately 1.1 million people, while the urban area has a population of just over 2.6 million and the metropolitan area has a population of 3.5 million. Described as the first manufacturing town in the world in the late 18th Century, Birmingham thrived until the early 20th Century. It is now considered a major service hub, has five universities, and is a major cultural hub for England. The city suffers one of the worst unemployment figures in the UK, which is often associated with high crime rates.
---
3.

London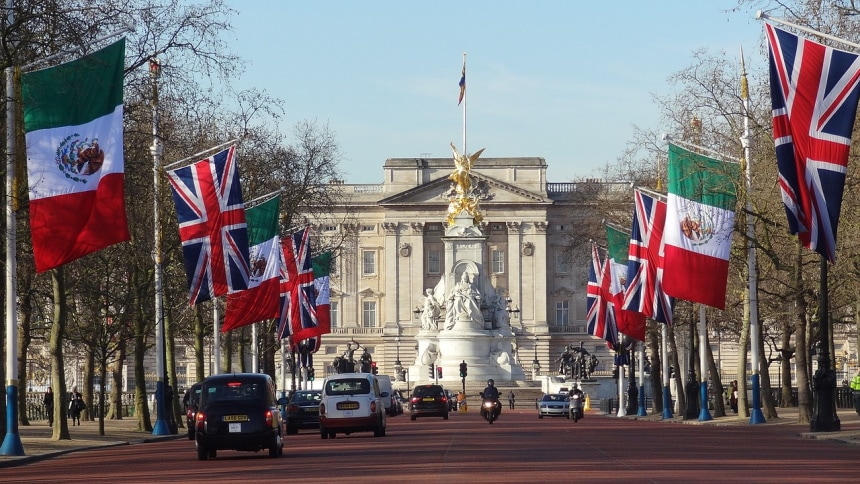 London had one of the highest crime rates in the UK, with 8,330 crimes per 100,000 people in 2021, although the figure was a much higher 10,240 per 100,000 in 2020, before Covid lockdowns. 122 homicides were recorded in the UK capital in 2020/21. The City of London itself is one of the most dangerous towns in the country, although this is expected because of the size of the population.
More than 13% of the UK's total population lives in London and, as well as being the nation's capital, it is also the most populous city and the third most populous city in Europe. It is considered a global city and is the country's primary center for everything from the economy to government to arts, education, and fashion. London has also ranked as the most visited city in the world, before Covid lockdowns, with more than 65 million visitors flocking there every year.
---
4.

Bradford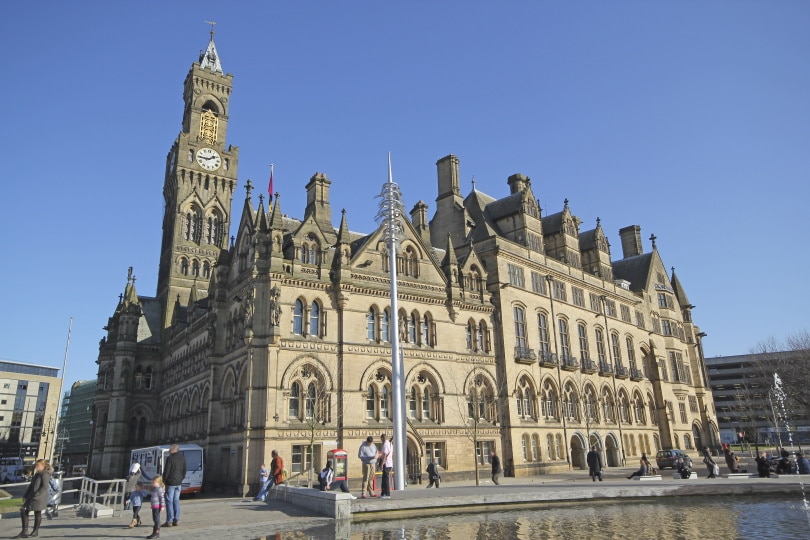 Bradford has a population of more than half a million people and is in Northern England. It has an overall crime rate of 13,300 per 100,000, which is one of the highest in the country. More than 20,000 incidents of violence and sexual offenses were recorded in 2020: marginally higher than 2019's figure and equivalent to 6,100 per 100,000.
Bradford came to prominence in the 19th Century as an important textile manufacturing location thanks to its easy access to coal, iron, and fleece. It has gained the nicknames of Wool City and Woolopolis. It also became the first UNESCO City of Film. However, unemployment rates in some areas of Bradford are over 25%, and the city is said to have some of the worst levels of social deprivation in the UK.
---
5.

Nottingham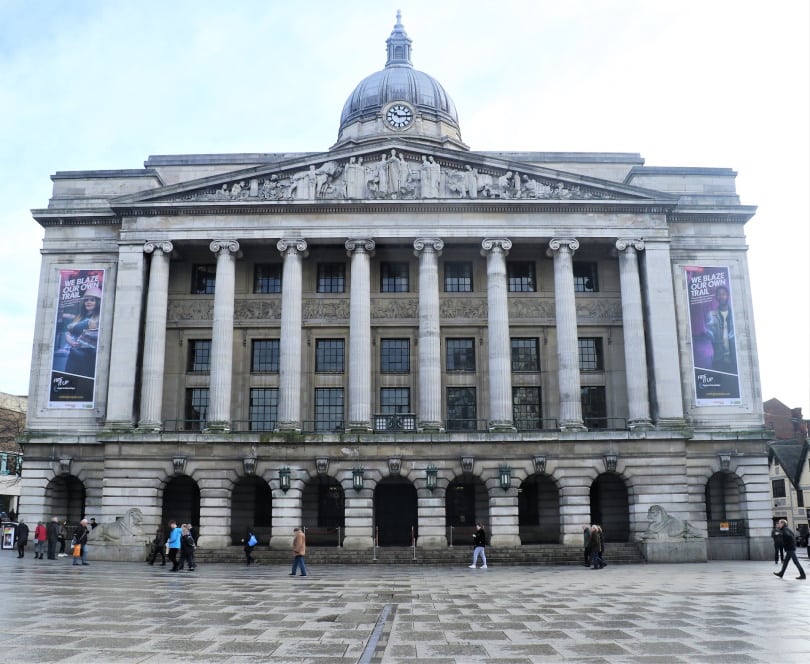 Nottingham's city has a population of 337,100, making it the UK's 14th largest city. It is considered one of the most dangerous cities in the UK, although knife crime has dropped in the city. The number of homicides reported in the year to March 2020, just before the UK went into lockdown, was 14, representing a significant rise from nine in the 12 months previous. Although violent crimes against the person were down, there was a big rise in stalking and harassment, and in public order, possession of weapons offenses, and firearm offenses.
Nottingham is well known for its links to the Robin Hood legend and also for lacemaking and links to the tobacco industry. The city is home to the headquarters of some major businesses, including Boots, Pedigree Petfoods, E.On Energy, and Gala Bingo. More than 35 million tourists and visitors ascend on the city each year.
---
6.

Liverpool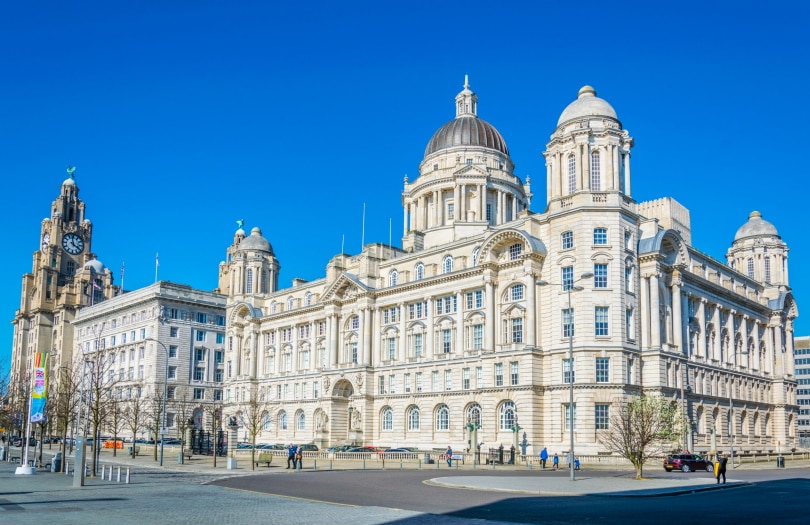 With a population of half a million people, Liverpool is the country's seventh largest by population and the third most dangerous major city in England, Wales, and Northern Ireland. It had a crime rate equivalent to 10,700 per 100,000 residents, with one of the worst rates of bicycle theft. It also has high rates of burglary, criminal damage, and arson. However, the most common crimes are violent and sexual offenses, which saw a 6% increase in 2020 compared to 2019.
Liverpool was named the European Capital of Culture in 2008: a status which the city has used to improve its economic status. Following the construction of the city's first wet dock in 1715, Liverpool became one of the country's primary shipping centers, and its population and economy grew. During the 19th Century, its economy rivaled and even surpassed that of London. The second half of the 20th Century saw a significant downturn in Liverpool's fortunes, although it is currently undergoing major regeneration.
---
7.

Leicester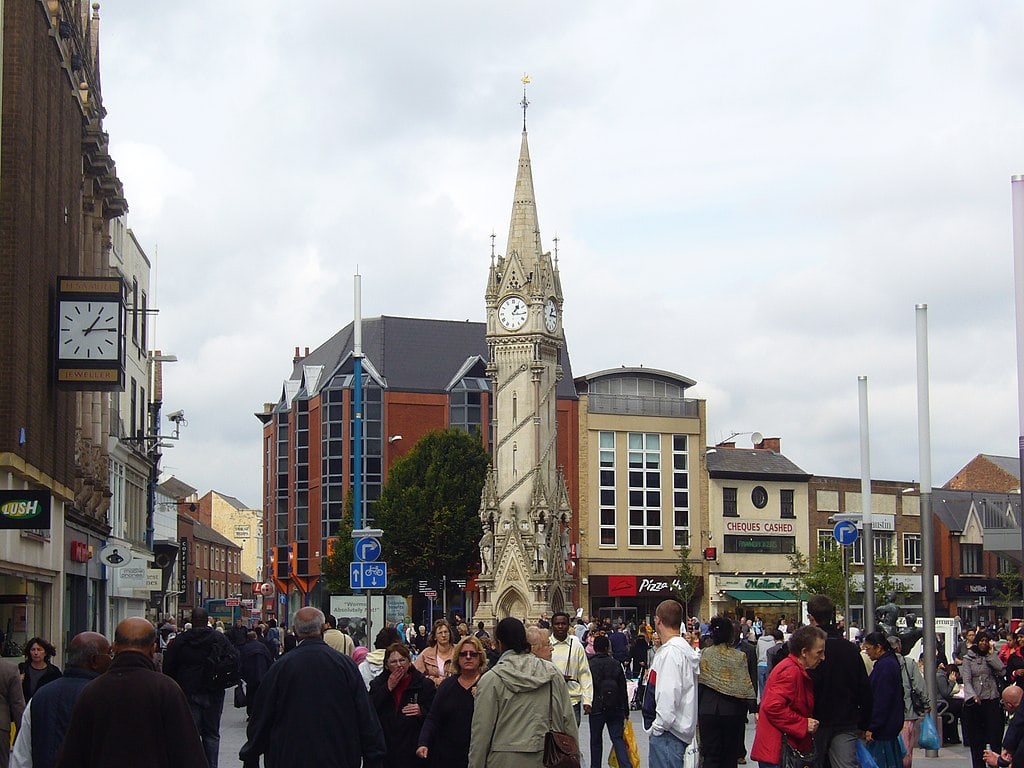 The city of Leicester in the East Midlands has a population of 329,839, and in 2020, it had a crime rate equivalent to 9,700 per 100,000 people. Violence and sexual offenses accounted for 4,100 per 100,000 population in 2020, which saw a significant 9% rise from the year before. However, the city did see a drop of 78% in theft in the same year.
Leicester became a major manufacturing city in the 19th Century thanks to direct canal links with Birmingham and London. It was especially prominent in textiles and clothing manufacturing, although construction and engineering manufacturers also set up shop within the borders. Having become an established retail and shopping city, Leicester has been hit particularly hard by pandemic lockdowns, and concerns have been raised over working conditions and salaries in Leicester's manufacturing industry.
---
8.

Blackpool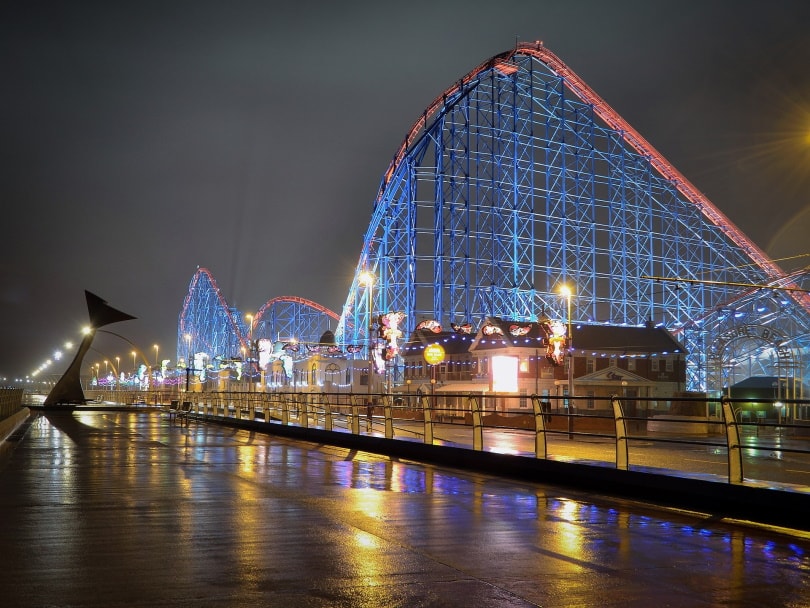 Although not strictly a city, the seaside town of Blackpool, with a population of 139,720 people, is a significant town in the North West of England. It had a crime rate of 13,100 per 100,000 residents in 2020 and, by this figure, is the third most dangerous major town in England, Wales, and Northern Ireland. Violence and sexual offences were equivalent to 6,200 per 100,000, although this is a 7% drop compared to the year before.
In the mid-18th Century, Blackpool was a popular summer vacation spot, especially following the construction of a new private road in 1781. However, it was the construction of a railroad in the 1840s, connecting it to major Northern cities and boroughs. Its population grew to 14,000 by 1880. Its popularity dropped, however, as it became easier and less expensive to holiday abroad. The resort still attracts millions of visitors each year but has previously been ranked as having the fourth highest homicide rate in the country and violent crime rates above national averages.
---
9.

Manchester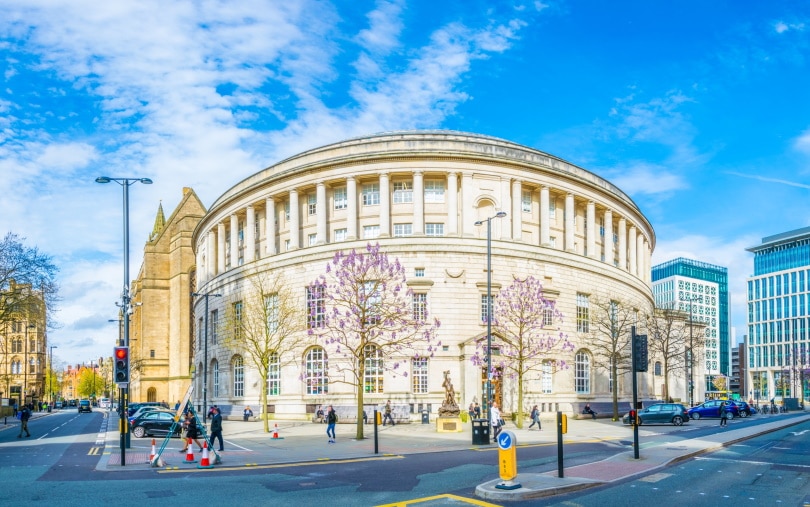 Manchester has a population of more than half a million people and has the second largest metropolitan area outside London and behind Birmingham. It had a crime rate of 9,730 per 100,000 in 2020/2021, and the most common crimes in the city are anti-social behavior followed by violent crimes and criminal damage. The Northwest of England, as a whole, had the second-highest homicide rate in the UK. This area includes Manchester, Liverpool, and Blackpool, all of which feature in this list of the most dangerous cities in the UK.
Once a textile powerhouse, Manchester has become a cultural hub, and recent efforts have seen its media industry flourish. It has two universities and a college of music, which means that there is a large student population in the city and, in the Greater Manchester area, which has a population of nearly 3 million people, 620,000 people live in poverty, with 20% of jobs paying less than the living wage.
---
10.

Derby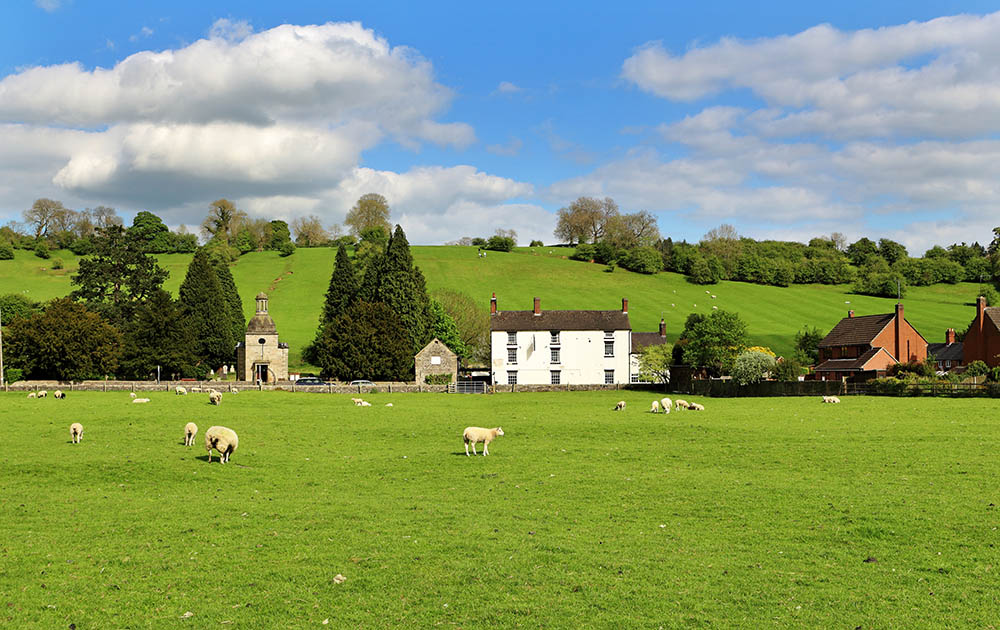 With a population of 258,746, Derby's crime rate for 2020 was 10,700 per 100,000 people and one of the highest in the UK. 12,768 incidents of violence and sexual offenses were registered, equating to a crime rate of 4,800, which was a 9% increase from 2019.
Although initially a market town, Derby became known as an industrial center for its silk manufacturing. Opening a Rolls Royce car and aircraft factory also improved its status as a manufacturing center. Today, the city is known for its deaf community, which is believed to be three times that of the national average, and it retains its position as a manufacturing powerhouse, with the aerospace and rail sectors accounting for 12% of the city's total employment.
Related Read: 15 Most Dangerous Cities In Europe

What Is The Most Common Crime In The UK?
Although homicide rates in the UK are low, and it is generally considered a safe country, some crimes occur more frequently. Antisocial behavior offenses are the most common types and include harassment, consuming alcohol on the streets, and the misuse of fireworks. There was a considerable rise in antisocial behavior offenses during lockdowns, as they were handed out for unlawful gatherings as well as to some protestors.
ABH, or Actual Bodily Harm, is any assault that causes physical harm to the victim. If the victim suffers more serious harm, this would be GBH or Grievous Bodily Harm.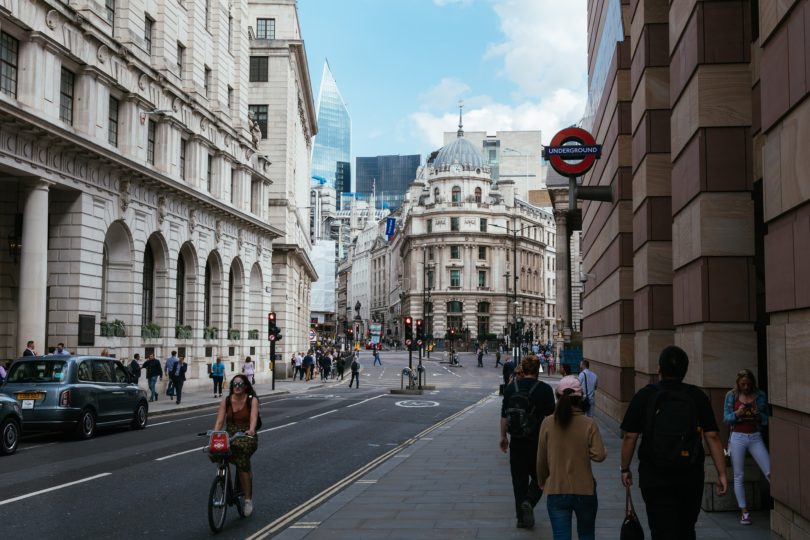 How to Stay Safe In The UK
There are some basic steps that you can take to hopefully stay safe during a visit to the UK, including:
Always Carry A Mobile Phone – Always have a mobile phone with you. If needed, you can call the police or emergency services for assistance.
Don't Show It Off – However, don't have your mobile phone or other valuables on display. Opportunist thieves may take this as a sign that you are worth their attention.
Avoid Trouble Spots – Dark alleys, pubs at closing time, and secluded parks at night are all locations that you should avoid, even if they represent the quickest route to your location.
Trust Your Instincts – If a situation looks like it presents some kind of danger, avoid it. Listen and pay attention to your surroundings so that you will spot the first signs of danger.
Act Confidently – Criminals typically look for people that they think are easy targets and offer some reward. As well as keeping your valuables in your bag or pocket, walk confidently and with purpose; it will put some potential attackers off.
Related Read: 25 Safest Cities in Mexico

Conclusion
The UK is considered a safe country and has a low homicide rate per capita. However, crimes do still occur, with antisocial, violent, and sexual offenses being among some of the most common. The majority of high-crime areas are major cities and, as is true in most countries, those areas have high unemployment and high poverty rates. University cities also tend to attract more trouble, although this isn't always the case, as cities like Cambridge are considered among the safest in the UK.
You might also be interested in: 
---
Featured Image Credit: Pixabay