10 Safest Cities in Europe (2022 Update)
Note: This article's statistics come from third-party sources and do not represent the opinions of this website.
When traveling, the first thing that comes to most people's minds is, "Is the city safe?" Violence is occurring in many places, some more than others. If you have been considering traveling to Europe but are unsure which cities are safe for you, keep reading this article.
We have come up with a list of 10 safest cities in Europe, where you're guaranteed to have a good time and spend a peaceful vacation.

The 10 Safest Cities in Europe: A Quick Look
1.

San Sebastian, Spain
| | |
| --- | --- |
| Population: | 186,665 |
| Average salary: | 1,825€ per month |
| Crime index in 2021: | 13.70% |
| Safety index in 2021: | 86.30% |
San Sebastian is in the North of Spain, and it's the safest city in Europe. The crime rate in this city is extremely low, and even the crimes that occur are non-violent. The most common crimes that happen in San Sebastian are corruption, vandalism, and theft.  Overall, if you're planning on traveling to San Sebastian, there's no need to worry because the chances of you getting hurt or robbed are almost non-existent.
Also, when it comes to the current situation and COVID, Spain is generally living as usual. The bars are open; the nightlife is still very popular; museums and galleries are open. You do need a vaccine, a certificate of your diagnostic test with negative results, or a COVID recovery certificate to get into the country. There's no doubt that you will have a wonderful time if you decide to travel to Spain and visit San Sebastian.
---
2.

Funchal, Portugal
| | |
| --- | --- |
| Population: | 111,892 |
| Average salary: | 2,360€ per month |
| Crime index in 2021: | 15.39% |
| Safety index in 2021: | 84.61% |
Located in lovely Portugal, Funchal is one of its safest cities. The crime rate is extremely low, and even the crimes that are happening are usually harmless. You can safely walk alone at night, get money from ATMs, and do everything that you would typically do without risks of getting mugged or attacked.  You can travel by taxi without having to worry about scams and fraud. People in this city are very friendly and open, so you can expect everyone to help you and advise you on where you can eat, and which places you can visit.
Funchal is also one of the safest destinations when it comes to COVID in Europe. Everything is working normally since the number of people infected with COVID is relatively low. You will also need a vaccine certificate, a negative PCR/antigen test, or a COVID recovery certificate to access Portugal.
---
3.

Zurich, Switzerland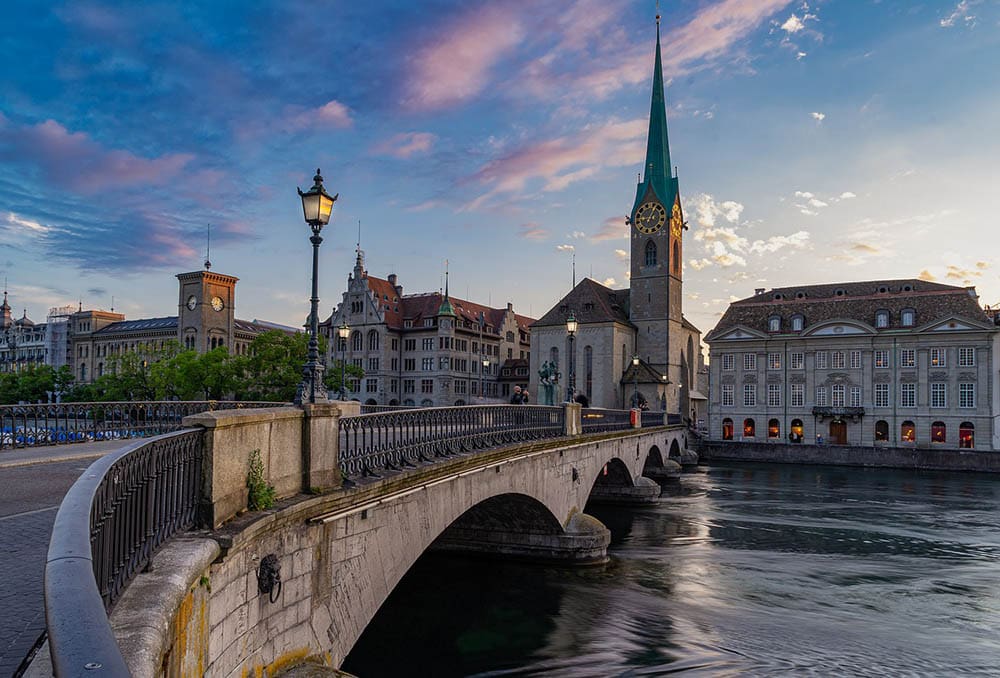 | | |
| --- | --- |
| Population: | 1,407,572 |
| Average salary: | 4000 CHF per month |
| Crime index in 2021: | 16.71% |
| Safety index in 2021: | 83.29% |
Switzerland itself is ranked as one of the safest counties in the world. Zurich is the safest city in Switzerland, with a crime index of only 16.71%. That shows the whole situation to crimes, which are rarely occurring, and even when they do, those are crimes without violence and too many problems.  You won't have to worry about your car getting stolen, and as a female, you can freely walk at night without having to be scared for your life and safety.
People who live there think that crime rates have gone up and that foreigners are the reason for that. Still, most studies show no exaggeration in the crime rate and that it remains as low as it has been for the past decade. To travel to Zurich due to COVID, a certificate, a vaccine, or a statement you had covered in the last six months.
---
4.

Munich, Germany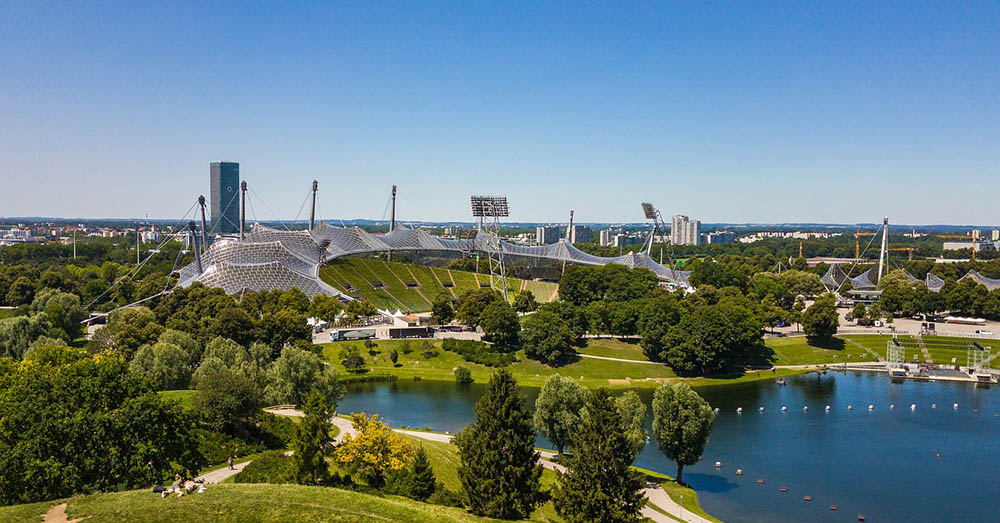 | | |
| --- | --- |
| Population: | 1,558,395 |
| Average salary: | 4,200€ per month |
| Crime index in 2021: | 17.55% |
| Safety index in 2021: | 82.45% |
Munich is one of the largest cities in Germany with many great places to go sightseeing. It has great nightlife and fantastic dining spots. When it comes to safety, it is one of the safest cities in Europe, with a crime rate of only 17.55%, which is extremely low compared to other towns. You can even see that in the population since over a million people live in this German city.
According to the police reports, Munich is the major safest city in Germany. Other reports show
the crime rate has drastically decreased compared to previous years. There are still some rising crimes, like childhood abuse and computer fraud. Another crime that has slightly increased is sexual assault, but it's also not as common as in some other places. When it comes to COVID, like most other countries, Germany requires a vaccine, certificate, or a statement that you have antibodies.
---
5.

Zagreb, Croatia
| | |
| --- | --- |
| Population: | 806,341 |
| Average salary: | 16,500 HRK per month |
| Crime index in 2021: | 21.43% |
| Safety index in 2021: | 78.57% |
Zagreb is the largest city in Croatia and its capital. Due to Croatia's geographical position, over 700,000 tourists visit Zagreb each year. Criminal activity and occurrences are very rare, and if crimes happen, they are usually just theft and robberies. Overall, Croatia and Zagreb are very safe for tourists. There are no organized crimes, gangs, or any other violent organizations. Public transportation and traffic are also safe in this city, but you should be aware that there are pickpockets.
Things that you should avoid in this city are visiting suspicious clubs at night and avoiding some areas at night like Ribnjak Park, which can be dangerous sometimes.  You will indeed have fun while visiting Zagreb and Croatia because there are plenty of fun and exciting things to do. Ensure that you follow all the COVID guidelines set to access the state, which is the same as most other countries.
---
6.

Ljubljana, Slovenia
| | |
| --- | --- |
| Population: | 270,000 |
| Average salary: | 1,200€ per month |
| Crime index in 2021: | 21.39% |
| Safety index in 2021: | 78.61% |
Ljubljana is the capital of Slovenia, and it's one of the smallest capital cities in Europe. Due to the population being low, this area doesn't get a lot of crimes and is considered safe. As you can see above, the crime index is only 21.39% which is really low, and the safety index is exceptionally high at 78.61%. Violent crimes and issues are rare, and your only concern should be theft, so make sure that you are always guarding your belongings. Pickpocketing is another problem that you might see in Ljubljana, so keep your valuables near you, and you should be okay. There's no terrorism, the crime scene is almost non-existent, and you will surely love how peaceful Ljubljana is. You will be able to relax and enjoy yourself because nothing wrong will happen to you if you visit the capital of Slovenia.
---
7.

Tampere, Finland
| | |
| --- | --- |
| Population: | 226,696 |
| Average salary: | 3,650€ per month |
| Crime index in 2021: | 22.33% |
| Safety index in 2021: | 77.67% |
Tampere is the second-largest city in Finland. This is a relatively safe city to visit and live in, with low crime rates of only 22.33% in the last year.  There are no significant crimes like murder, homicide, and armed robberies happening here, so you can relax if you decide to travel there. Still, be aware of pickpockets and thieves. Also, regardless of the city being safe, there are some things that you should avoid, like walking alone at night in dark and unfamiliar places. The tip of staying completely safe in Tampere is to never carry large amounts of money with you; always lock your car if you are leaving for an extended period. Overall, there's nothing you should be too worried about when visiting this European city; just make sure you guard your possessions so that they are not stolen.
---
8.

Copenhagen, Denmark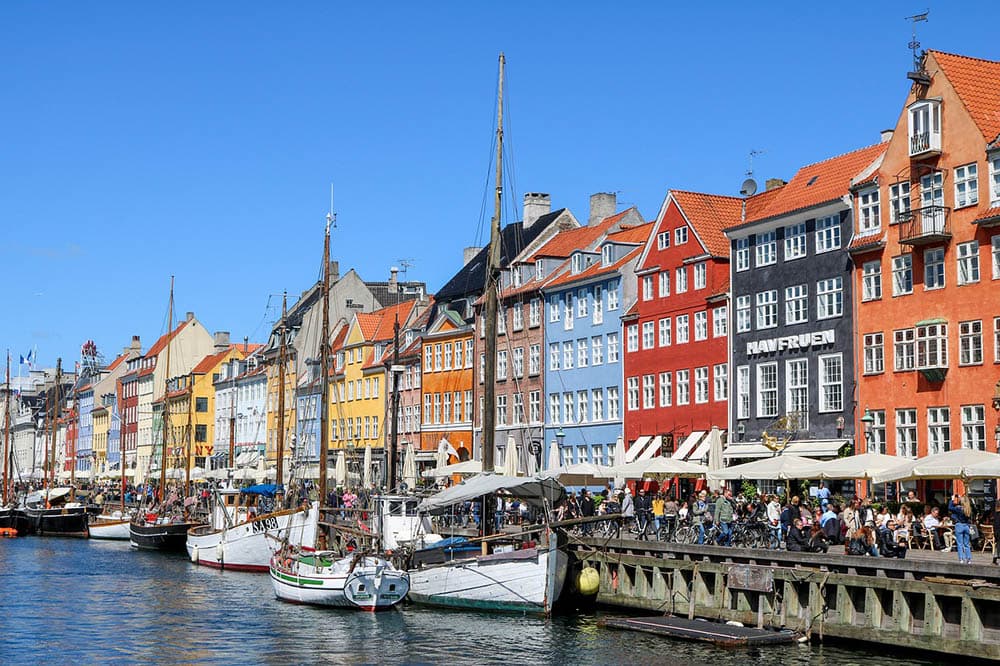 | | |
| --- | --- |
| Population: | 799,033 |
| Average salary: | 43,500 DKK per month |
| Crime index in 2021: | 27.42% |
| Safety index in 2021: | 72.58 % |
Copenhagen is the capital of Denmark and its largest city. With a population of almost 800,000 residents, this area is pretty safe to travel to. The city has a lot of great places and exciting events for you to explore. Risks of fraud, murder, assaults, and robberies are extremely low. The best advice to stay safe in Copenhagen is to familiarize yourself with their customs and traditions, not take any illegal substances, overall be aware of your surroundings and always stay alert. You will surely enjoy everything Copenhagen has to offer. Also, follow the COVID guidelines that are set now, such as wearing a mask and respecting social distancing. You will need a vaccine certificate or a negative test to access Denmark.
---
9.

Amsterdam, Netherlands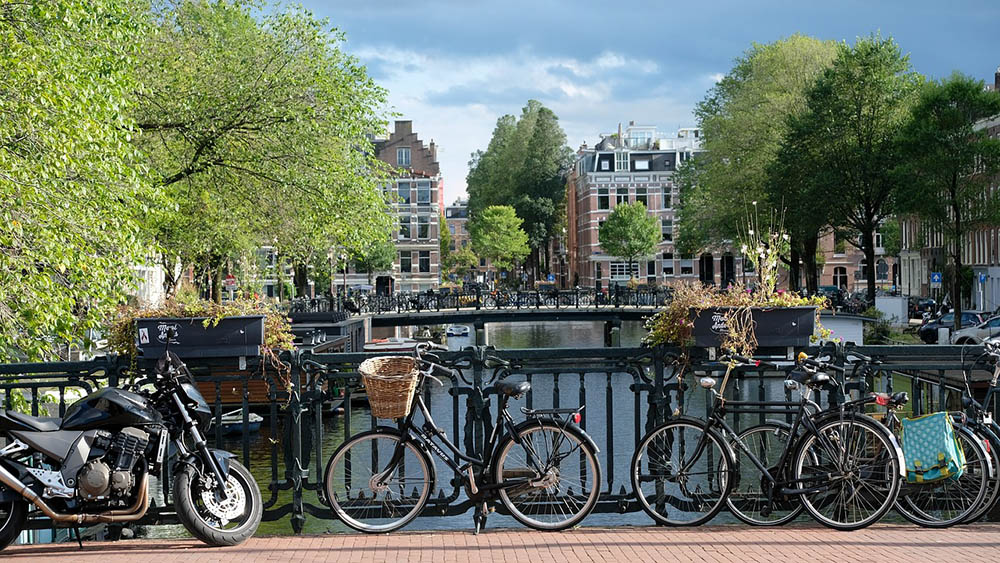 | | |
| --- | --- |
| Population: | 1,158,000 |
| Average salary: | 2,816€ per month |
| Crime index in 2021: | 33.71% |
| Safety index in 2021: | 66.29% |
Amsterdam is the biggest city in the Netherlands. It has been among the top 10 safest cities in Europe for years now. It's a beautiful city with plenty of attractions and fun things to do, so you'll surely fall in love with the city. In Amsterdam, the usage of marijuana is legal, and prostitution is permitted as well. Still, this doesn't make Amsterdam dangerous. In fact, they are making these things legal which has really helped Amsterdam reduce its crime scene.
Of course, crimes still exist, but they occur on a lower level, and violent crimes rarely happen. As in many other European cities, you should be aware of pickpockets and thieves. Those are the two major issues that tourists can experience because pickpockets and thieves target tourists due to them being easily distracted. Another common thing that can happen in Amsterdam is scams, so don't provide your credit cards or your ID to anyone other than a police officer.
---
10.

Frankfurt, Germany
| | |
| --- | --- |
| Population: | 753,056 |
| Average salary: | 4,050€ per month |
| Crime index in 2021: | 44.09% |
| Safety index in 2021: | 55.91% |
Frankfurt is among the largest cities in Germany, and it's considered really safe. There are no major crimes and illegal activities, but common problems like theft and pickpocketing still occur. They usually target tourists because they are easier to distract, especially if it's their first time in the city. Although, that doesn't happen in every part of the town, and there are certain areas where thieves and pickpockets operate primarily. There are no violent crimes, and you can safely walk the streets at night. When it comes to mugging and kidnapping, those types of crime rarely occur in Frankfurt, but it's always good to avoid dangerous areas in the city. Female travelers can visit this city without feeling endangered or threatened in any way. Ensure you inform yourself about the COVID guidelines if traveling to Frankfurt to avoid any possible tickets or problems.
How to Stay Safe in Europe
Europe is primarily safe for tourists, and there are no significant threats other than theft and pickpocketing. Be aware of your surroundings and avoid fishy areas of the city you are traveling to.  Be precautious as you would be in any other place in the world, but you can mostly enjoy Europe and relax knowing that no major issues will occur to you.
Related Read: 25 Safest Cities in Mexico (With Pictures)

Conclusion
If you're looking to travel to a safe city with lots of fun things to do, Europe and the cities we have listed should definitely be on your bucket list. You will have a safe, stress-free vacation and witness fantastic architecture and beautiful sceneries throughout Europe.
---
Featured Image Credit: MabelAmber, Pixabay