10 Most Expensive Homes in North Carolina (With Pictures)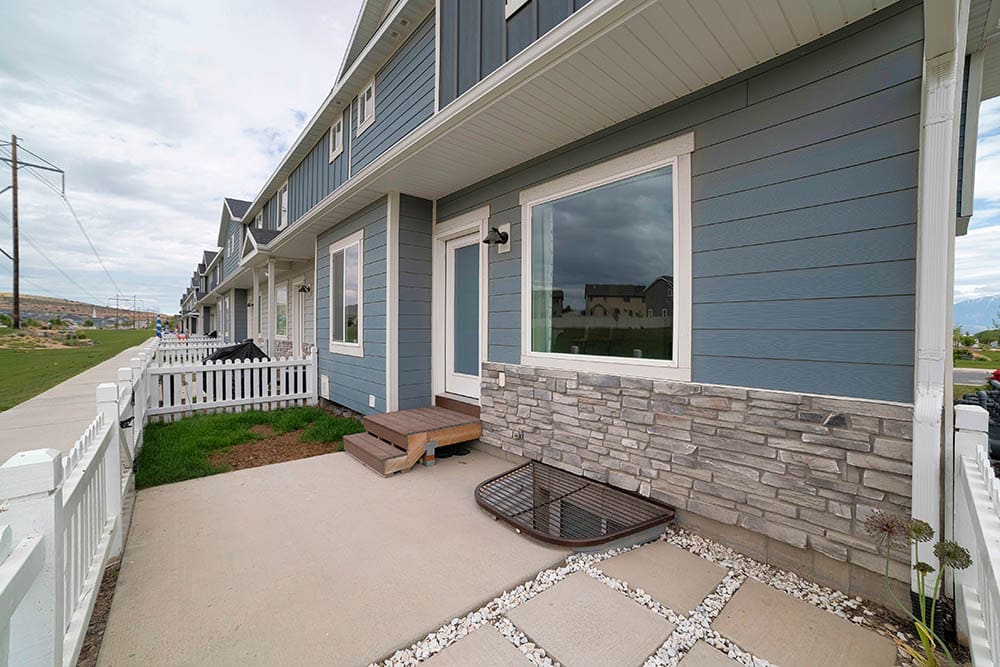 Tourists and potential residents are drawn to North Carolina because of its diverse landscape, comfortable climate (except in late summer), friendly residents, and natural beauty. The Tar Heel State has gorgeous beaches on the coast, including the pristine islands of the Outer Banks, vibrant forests and foothills in the piedmont region, and rugged mountains in the west.
Although most cities and towns in the state have a reasonable cost of living, North Carolina also provides wealthy residents with high-end properties that come with breathtaking views. If you're interested in learning more about North Carolina's most expensive homes, you've come to the right place.

The 10 Most Expensive Homes in North Carolina
1.

260 Beach Road N.
| | |
| --- | --- |
| Sold Price | $10,000,000 |
| Size | 5,579 square feet |
| Location | Wilmington, NC |
This five-bedroom home is located across from Wrightsville Beach on Figure Eight Island, with an oceanfront view of the Atlantic Ocean. Its numerous windows allow light to flood in from every angle, and if you tire of watching the breaking waves, you can walk to the other side of the property to view the sound. The massive residence has four bedrooms, a den, and a wet bar on the first level, and the master bedroom, living room, and kitchen are on the 2nd level. It also has an elevator, a two-car garage, impact windows to resist storm damage, and a high-end security system. Although the property cannot accommodate large vessels, the home includes a membership to the Figure Eight Yacht Club.
---
2.

6 Beach Road S.
| | |
| --- | --- |
| Sold Price | $9,500,000 |
| Size | 4,933 square feet |
| Location | Wilmington, NC |
Like the previous residence, this four-bedroom home is located on Figure Eight Island. It's positioned in the middle of the exclusive private island and has 5 ½ bathrooms, vaulted ceilings, a two-car garage, and patio areas that cover all three levels. It provides incredible views of the Atlantic Ocean and includes a membership to the Figure Eight Yacht Club. In May 2022, the property was sold fully furnished for $9,500,000.
---
3.

2 Arboretum Rd.
| | |
| --- | --- |
| Sold Price | $9,500,000 |
| Size | 6,390 square feet |
| Location | Asheville, NC |
Although some of the state's most valuable properties are on the coast, North Carolina also has premium homes nestled in the mountains in the west. The owners of this attractive home were lucky enough to purchase the last residential plot owned by Biltmore Farms. George W. Vanderbilt's spectacular Biltmore Estate, constructed in the 1890s, is only a short distance from 2 Arboretum Road.
In 1979, Vanderbilt's grandson and wife had the Arboretum property constructed as a family home and lived there were over 35 years. The spacious five-bedroom house in the secluded forest is only part of the appeal of becoming a Biltmore Forest resident. The surrounding property features a stone bridge, mountain stream, and untouched forest to explore.
---
4.

390 Yunker Farm Rd.
| | |
| --- | --- |
| Sold Price | $9,300,000 |
| Size | 5,697 square feet |
| Location | Brevard, NC |
This Brevard estate home sits near the French Broad River and is ideal for residents who enjoy hiking, watersports, and tennis. The five-bedroom residence has eight bathrooms, a tennis court, a guest home, and gorgeous exposed wooden beams throughout the interior. The surrounding rolling hills and flat farmland provide breathtaking views, and the nearby ponds and river are perfect for swimming, waterskiing, and tubing.
---
5.

3903 Island Ford Rd.
| | |
| --- | --- |
| Sold Price | $9,300,000 |
| Size | 6,048 square feet |
| Location | Brevard, NC |
Several of the homes on our list, although expensive, are generally suited for average-sized families, but the estate on 3903 Island Ford Road in Brevard has 11 bedrooms and 15 bathrooms to accommodate large families and their guests. It sits on 160 acres of lush rolling hills near the French Broad River and features a tennis court, a new pool and a pool house, a personal gym, a separate guest cabin with a hot tub, and a home theater that overlooks the fishing pond. Although it's considered a farmhouse, the remarkable interior design and extraordinary views make this estate seem less than quaint.
---
6.

398 Vanderbilt Rd.
| | |
| --- | --- |
| Sold Price | $7,700,000 |
| Size | 15,138 square feet |
| Location | Asheville, NC |
Mountain estates often have rustic interiors with high-end exposed wooden beams and stone fireplaces, but this Vanderbilt Road residence takes a different approach. In 1927, this Harrie T. Lindeberg design was constructed to evoke elegance and luxury with its pine library, Lindeberg staircase, antique mantles, and gorgeous sunroom with leaded glass from Germany. The home overlooks the 13th fairway of the Biltmore Forest Country Club and features five bedrooms, 10 bathrooms, gardens, a pond, and a stylish dining room.
---
7.

154 Tennessee Cir.
| | |
| --- | --- |
| Sold Price | $7,500,000 |
| Size | 10,928 square feet |
| Location | Mooresville, NC |
If you've visited the French countryside, you'll appreciate the Grand Lac Chateau, situated on the shoreline of Lake Norman. The six-bedroom, nine-bathroom estate was designed by JJ Barja of Elite Design Group and features vaulted ceilings, an elevator, sauna, wet bar, four-car garage, and a private pool. The luxurious interior is adorned with a cathedral ceiling and marble, slate, and stone accents. A walkway leads to a private dock on the lake, and the eight-acre plot is situated in one of the state's most scenic regions.
---
8.

56 Pelican Drive
| | |
| --- | --- |
| Sold Price | $7, 395,000 |
| Size | 4,989 square feet |
| Location | Wrightsville, Beach, NC |
This ultra-modern home looks unlike any property on Wrightsville Beach. With massive frameless windows encompassing the entire house, residents have a 360° view of the waterways and tidal creek marsh. It has five bedrooms, and the master suite includes a private spa, enormous walk-in shower, and freestanding tub.
The kitchen is outfitted with high-end appliances to appeal to culinary enthusiasts, and the granite counters and island waterfall design create a calming but luxurious atmosphere. You can swim in the shaded swimming pool or venture out to the private pier to take a ride on your boat or go fishing. The California-styled home includes a four-car garage and an incredible top floor observatory.
---
9.

549 Old East Ridge Road
| | |
| --- | --- |
| Sold Price | $7,200,000 |
| Size | 4,209 square feet |
| Location | Boone, NC |
Milepost Manor overlooks the valley in Boone, North Carolina, and the breathtaking estate rests on 545 acres of some of the state's most beautiful landscape. The four-bedroom home is a mountain escape like no other and features a massive living room and fireplace, high-end kitchen with copper sinks, butler's pantry, caretaker home, 12,500 square-foot warehouse, outdoor pavilion, and a sun deck. The incredible forested landscape around the manor includes a three-story waterfall and hiking trails, and the interior is enhanced with birch bark accents. Although it has a rustic style, the enormous estate is more than just a secluded mountain home.
---
10.

16125 Jetton Rd
| | |
| --- | --- |
| Sold Price | $7,000,000 |
| Size | 12,482 square feet |
| Location | Cornelius, NC |
With incredible views of Lake Norman, this Mediterranean-styled villa features a barrel tile roof, stucco exterior, and exquisite stone detailing. On the home's lake-level floor, you'll find a spacious wine room, billiards room, entertainment bar, media room, and a pool. The luxurious interior has Travertine and hardwood floors, vaulted ceilings, and seven fireplaces. For the gourmet chef, the kitchen includes granite counters, antique-glazed cabinets, a Subzero refrigerator, and a six-burner Wolf range. This sophisticated villa will make you feel like you're vacationing on the Mediterranean coast.
Final Thoughts
North Carolina may not have the largest or most expensive homes in the country, but it provides incomparable views of the Blue Ridge Mountains, Atlantic Ocean, and Lake Norman for those willing to pay several million dollars. From the historic, rugged forests of Biltmore Farm to the exclusive community at Figure Eight Island, North Carolina is suited for wealthy landowners who prefer estates located in phenomenal natural settings.
See also:
---
Featured Image Credit: Jason Finn, Shutterstock