10 Most Expensive Cities in the World (2023 Update)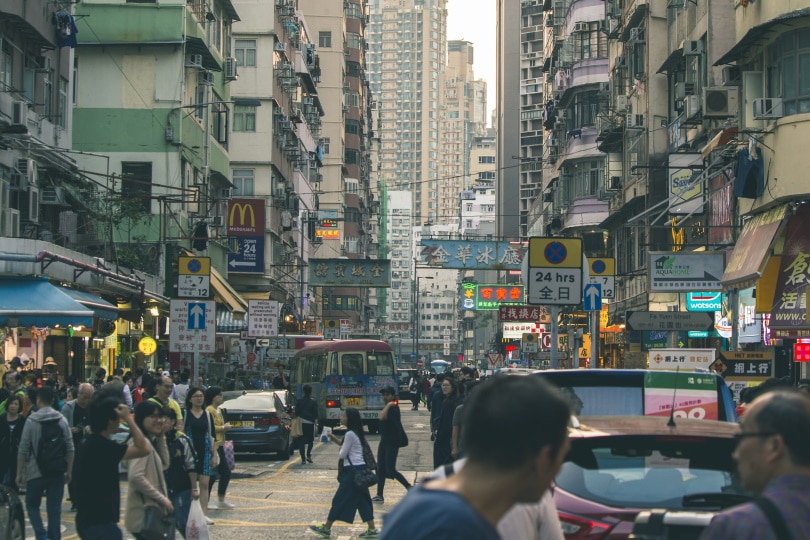 With inflation at its highest point in over 40 years, people are starting to feel the dollar's changing value, and watching our finances has become more crucial than ever as everyday necessities jump in price.
A high cost of living isn't unique to the U.S., but it's also not a homogenous spread globally. Life is incredibly cheap in places like Bangkok and Ecuador, where a single person could skate by on well under $1,000 a month.
Balancing those low numbers are more than a handful of ridiculously high-priced locales. If you're trying to save money in the face of increasing costs, stay away from the sites on this list of the most expensive cities in the world.

The 10 Most Expensive Cities in the World
1.

Hong Kong, China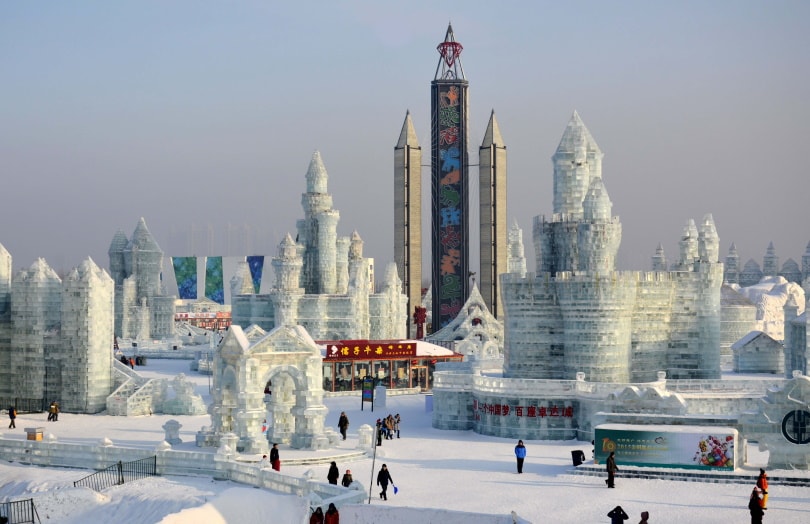 | | |
| --- | --- |
| Population | 7.29 million |
| Average Monthly Income (USD) | $6,250 |
From Causeway Bay to its many temples, Hong Kong features an endless blend of modern attractions and historical artifacts, making it an unforgettable experience for visitors from all walks of life. While the Pearl of the Orient makes a worthy bucket list item, it likely isn't the best city to call home if you want to save money.
Hong Kong is, by many measures, the most expensive city in the world. In a heavily populated area where the rent eats up more than 50% of the monthly income, it's hardly surprising.
Mercer's 2022 roundup, based on its Cost of Living index, listed the city as the most expensive place to live, as it did in three of the prior four years. That assessment jelled with ECA International, which also placed Hong Kong as the most expensive city in its rankings. TimeOut, which ranks cities based on residents' perceived cost of living, had Hong Kong farther down the list at number nine.
---
2.

Zurich, Switzerland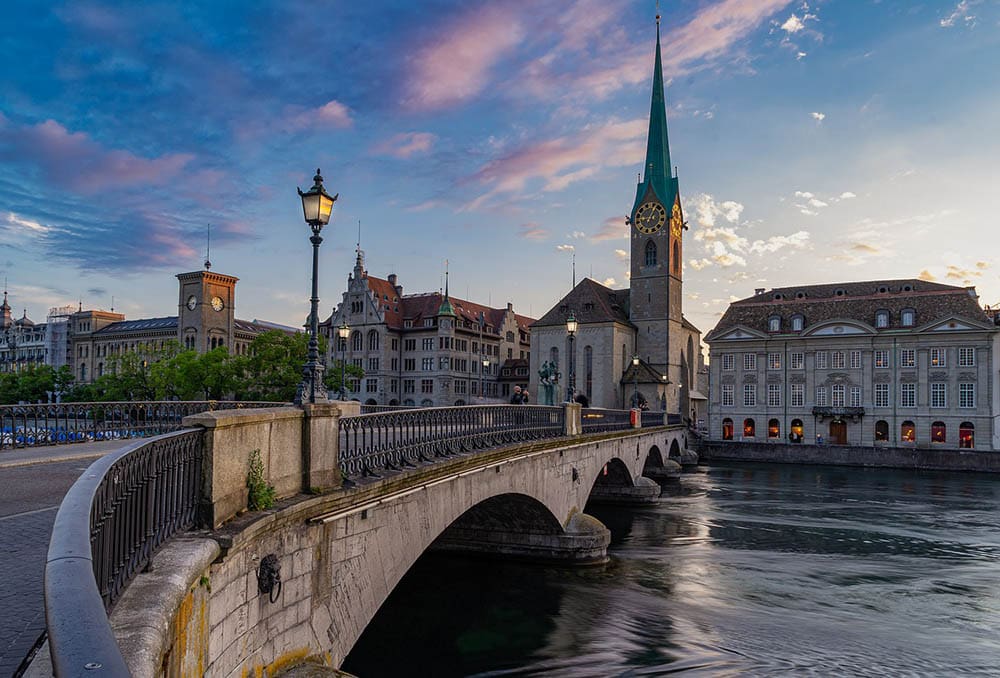 | | |
| --- | --- |
| Population | 402,762 |
| Average Monthly Income (USD) | $11,800 |
While Zurich may stand out against the rest of the world for its high prices, the cost of living isn't too extreme by the country's standards. Switzerland is expensive, with many everyday necessities costing over 30% more than they do in neighboring countries. Many see prices as linked to the country's high import costs compared to other European nations.
Switzerland's commercial hub and largest city is nevertheless one of its most expensive. Mercer named Zurich the second most expensive city in the world in 2022, while ECA had it at a more modest seventh place, one rank lower than in 2021. Respondents for TimeOut pushed the city to the top of their list, and UBS's 2018 priciest city list also featured it at the head of the group.
---
3.

Geneva, Switzerland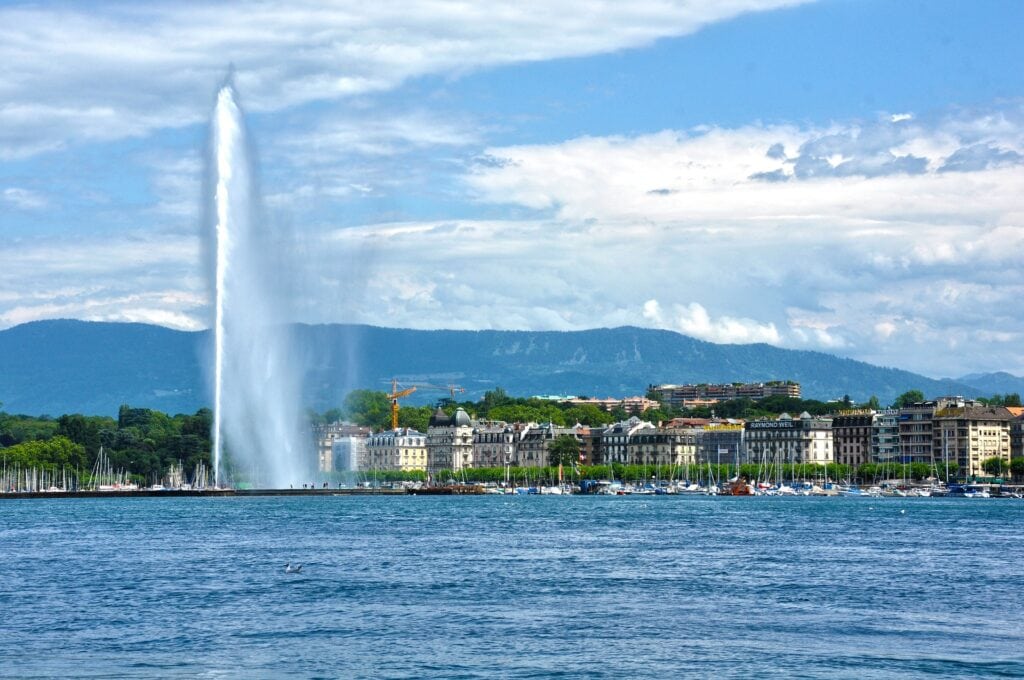 | | |
| --- | --- |
| Population | 203,401 |
| Average Monthly Income (USD) | $10,800 |
With its position as a global financial center and one of the most luxurious places in the world, you have to be as rich as the city's chocolate to afford to live in Geneva. Mercer and ECA International ranked Geneva third on their respective lists, while UBS ranked the city second on its 2018 rundown.
Switzerland has some of the highest costs on goods like food and clothes compared to other countries, and Geneva is the nation's priciest city in many categories. Fortunately, Geneva and Zurich also boast some of the highest incomes in the world.
---
4.

Tel Aviv, Israel
| | |
| --- | --- |
| Population | 460,613 |
| Average Monthly Income (USD) | $3,738 |
Tel Aviv is one of the liveliest and most culturally unique cities in the world, and its place on the Mediterranean makes it an all-around delight whether you want to stay active or relax. Israel's commercial capital also offers more for workers, as the city's residents have a roughly 9% higher income than the rest of the country.
Those workers need all the help they can get, as the increasing value of the shekel has pushed the city to the top of many "most expensive places" lists. Rising housing and transportation costs highlight a worsening affordability problem. Tel Aviv landed sixth on Mercer's and ECA's lists, while residents put it at the second spot on TimeOut's rankings.
---
5.

New York City, New York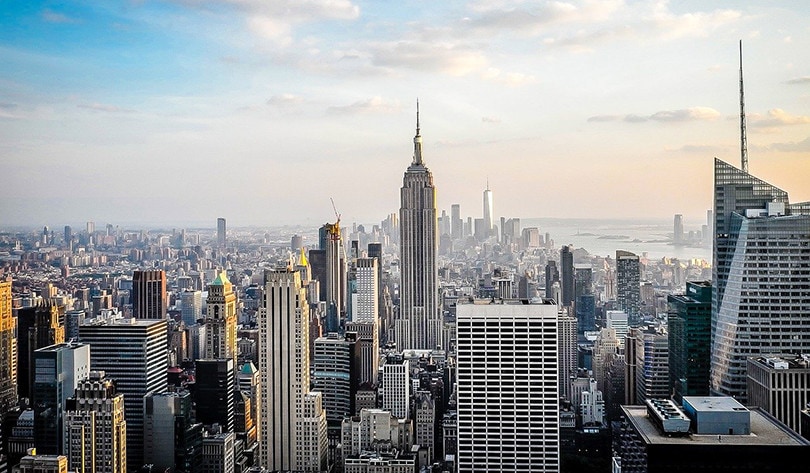 | | |
| --- | --- |
| Population | 8.38 million |
| Average Monthly Income (USD) | $8,916 |
New York City has a reputation for ridiculous pricing, with an increasingly high cost of living stemming from its vibrant economy. According to Mercer, it is the seventh most expensive place in the world and lands second on ECA's list behind Hong Kong.
Population density is apparent no matter where you land in NYC, making real estate a hot commodity and an expensive investment. Rent is higher in NYC than in nearly any city in the world. With many of the world's wealthiest individuals living, working, and shopping in the area, prices of everyday goods are naturally higher.
---
6.

Tokyo, Japan
| | |
| --- | --- |
| Population | 13.96 million |
| Average Monthly Income (USD) | $2,823 |
From housing and hotels to travel and cuisine, it's hard to escape soaring costs in the world's largest city. Tokyo's long-standing tradition of commercial success, social and political stability, and world-renowned attractions allow it to command some of the highest prices around the globe. Tokyo ranked ninth on Mercer's most expensive city list and fifth on ECA's, which were lower rankings from the previous year.
The question of whether Tokyo is one of the most expensive cities can be complex, especially as many locals are quick to argue that it's more affordable than it seems. Perhaps in reflection of that sentiment, Tokyo failed to place among the top ten on TimeOut's list curated through resident feedback.
---
7.

Singapore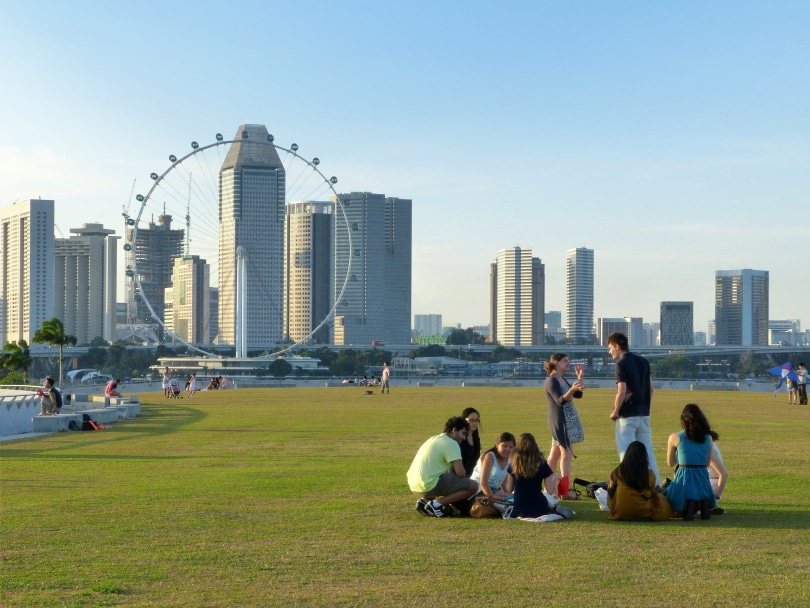 | | |
| --- | --- |
| Population | 5.45 million |
| Average Monthly Income (USD) | $8,700 |
Singapore is another thriving economy featuring higher-than-average incomes that seemingly justify high living costs. Due to size and location, certain goods like vehicles and food are more expensive on the tropical island. Considering these factors with the generally high cost of living, Mercer ranked Singapore eighth, and EIA placed it down at 13th on their priciest cities lists.
As housing and rent prices have soared in recent years, Singapore's a common sight on lists of the most expensive cities in the world. Even the city's HDB flats, the innovative public housing initiative that spurred the country's impressive homeownership rates, have risen by double-digit percentages. Many have been selling for over a million dollars.
---
8.

Bern, Switzerland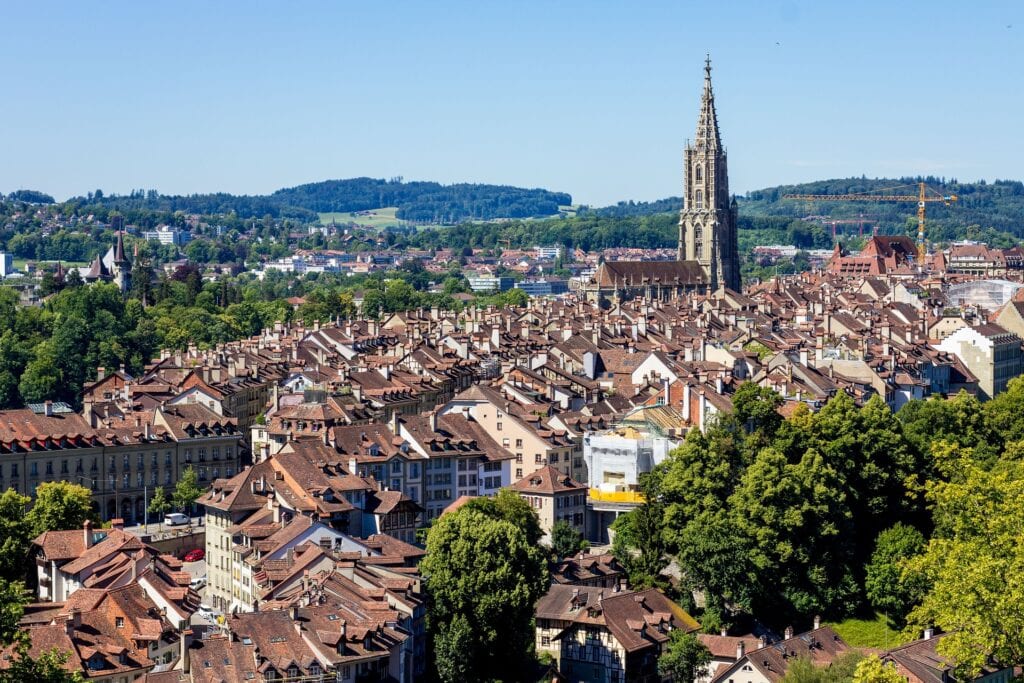 | | |
| --- | --- |
| Population | 134,794 |
| Average Monthly Income (USD) | $8,200 |
The de facto Swiss capital is among the five largest and most expensive cities in an already pricey nation. Here again, excellent incomes help offset the relatively high cost of various aspects of life like food, insurance, and rent. The city took fifth in Mercer's top ten in 2022, it the tenth spot in 2021. The ECA ranking was more generous, placing Bern at 16th.
---
9.

Shanghai, China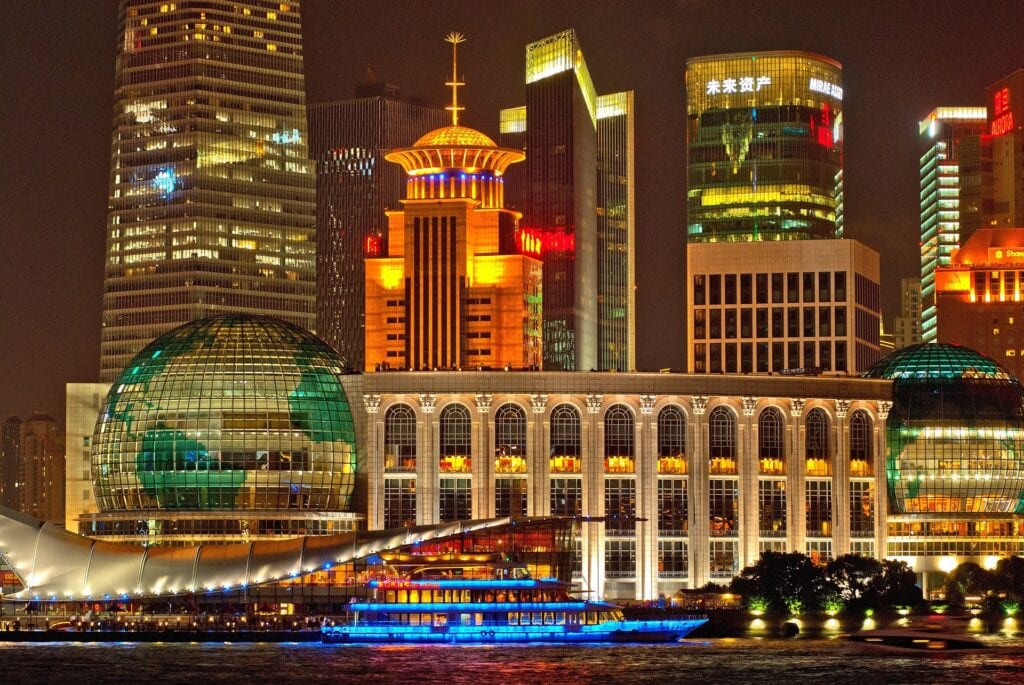 | | |
| --- | --- |
| Population | 24.15 million |
| Average Monthly Income (USD) | $3,800 |
The commercial capital and largest city in the world's largest nation is sure to be a draw for business. Shanghai is climbing the list of cities with the most resident billionaires, leading to more expensive purchases and cementing its reputation as an expensive place to live.
Shanghai's economy is booming in several areas, including e-commerce, fashion, and shopping, further helping to explain its high prices. The city was 12th on Mercer's 2022 list, down from sixth the year before. But for the wealthy people moving there, Shanghai is the most expensive city in the world, according to a study by Julius Baer investigating high-net-income individuals.
---
10.

London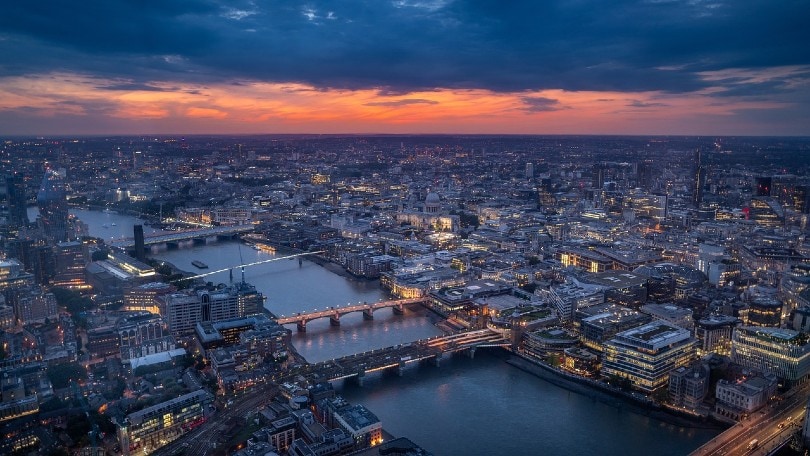 | | |
| --- | --- |
| Population | 8.79 million |
| Median Monthly Household Income (USD) | $3,800 |
As the capital and economic center of an island nation, the London setting is perfect for yet another high cost of living. Like NYC, London is an essential financial hub, even for much of Europe. Rent is notably expensive, and the city invites wealth. While it landed at 15 on Mercer's list, it took the fourth spot on ECA's top ten and the second spot behind Singapore in Julius Baer's study.
Conclusion
Looking up the most expensive cities, you may find some familiar names between them but rarely in the same order. Expense is subjective, and that should inspire some hope if places like Hong Kong or Tokyo appear on your short list of dream retirement areas. Depending on your lifestyle and needs, there are ways to save no matter where you go. Some places might just take a little extra effort.
See also: 10 Most Walkable Cities in the US
---
Featured Image Credit: Piqsels